It's morning time and I'm off to the only restaurant open in town so I order a fruit bowl and some coffee. Yes the fruit bowl cost more than a steak or breakfast but what the heck I'm on vacation and ignore that little bit of stress! I get the feeling that's just what they are hopping for and well it worked. Beside the ridiculous price for just the small to medium size fruit bowl. I focused on that beautiful view as the ships came in to dock and leave again.
The Tides Wharf Wholesale Seafood restaurant is right on the bay and every time I go here I'm always outside watching the bay waves lash in as if to say hello. It fills my ears with a tantalizing energy refilling me back up as if i was running on empty for all this time. The smell around me is a mixture of seafood and ocean air brushing up against my face trilling around me like a dance from the sea. So I ex haul all the bad days I've had and try to fill me back up with the positive memories.
We don't have a long life living on this planet so what little time you do have would be best served at a restaurant on the morning bay with the fog subsiding while the sun cracks open to show the light. Rather you love the ocean/bay or not this is an experience you must have at least once in your lifetime. Remember things don't always go as planned, so plan for things not going as planned and you will have a great vacation. I use the planned vacation more of a guideline than something I must do! So I hope you enjoyed my photography and philosophy and may everyday be a great one!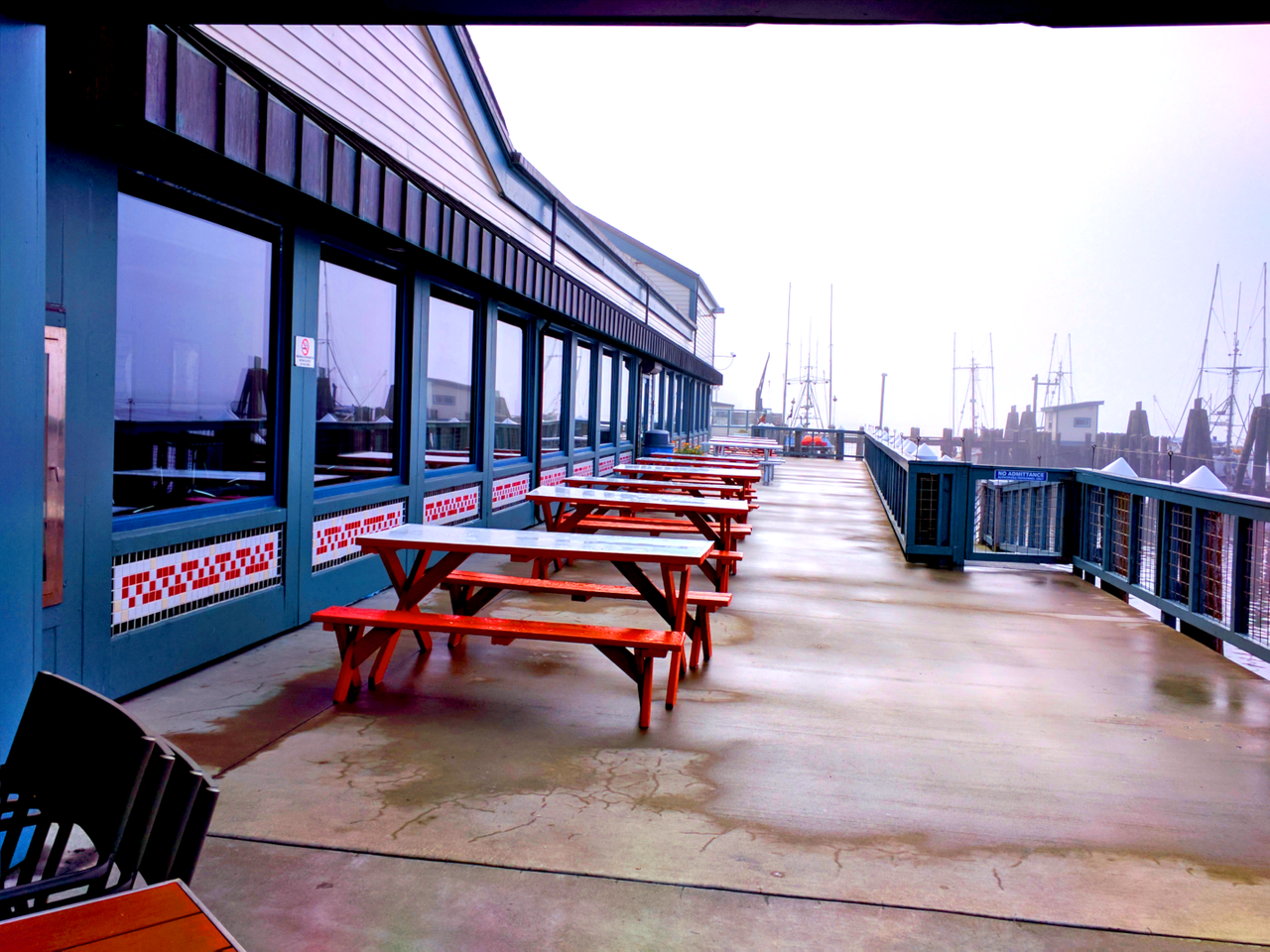 | Camera | Nexus 6 |
| --- | --- |
| Settings | Auto |
| Lens | Stock |
| Style | Landscape |
| Location | California |
| Software | Gimp 2 |
| Artist | Jonbit |

Make @shadowbot your Witness Voting Proxy
Simply follow the 5 steps below:
Head to the Vote for Witness page.

At the very bottom of the page you will see "You can also choose a proxy that will vote for witnesses for you. This will reset your current witness selection."


Type in shadowbot and click "SET PROXY".


You will be asked to login using your active key. Sign in with your active or master key.


You have now set @shadowbot as your Witness Voting Proxy!

Read more about how and why you should make @shadowbot your Witness Voting Proxy:
https://steemit.com/steemit/@bigdeej/how-and-why-to-make-shadowbot-your-witness-voting-proxy-pro-tips
More Information