It's funny how we can see so much yet processes so little of whats around us isn't it. If you keep looking at the photo it looks like a lot of details almost to full of a picture but it's just like life to when you focus on one thing we miss out on most of everything else, sometimes this is a good thing but in the long run it's bad because it's very hard to experience things you've already experienced in a small way... well at least like you did before. So you have to do it again and it isn't the same however it's still unique in a similar way.
So you have to figure out what it is that you want to keep/do, as you do in a busy day you can only do so much and have to prioritize things just to get as much of it done as you can. So lets say for the next hour you could clean the house, do shopping, sort out bills or just kick back and get a nap in. You can't do them all as it would yelled low results but should you get another hour free you would know what to do next and spend the time that you would be thinking about it, doing it. We are limited in many ways
Our eyes are the same way, we can only process so much so we scan the image gathering details of the full photo, finding new things and processing it into our memory of what it looks like. Should you only glace at it you would get a basic memory of what photo that your mind has filled in, beautiful mountain range lots of clouds in the sky, lake and rocks. True not everyone is the same, we all different levels of retaining details and recalling them as they where but most of us just fill in the blanks and recall it differently.
You can do things that will strengthen your memory and eating healthy, exorcise alone improves your ability to learn faster clear and better, i know I see ads for pills to improve memory...while I don't know how effective that really is( i seriously doubt it does anything but give you vitamins) I say its more of a mix of keeping healthy and active doing what you can to train your self to take in details and recall them but again like everything we can only do so much and you have to make it a priority in your life. Enjoy my photo art and have a great day!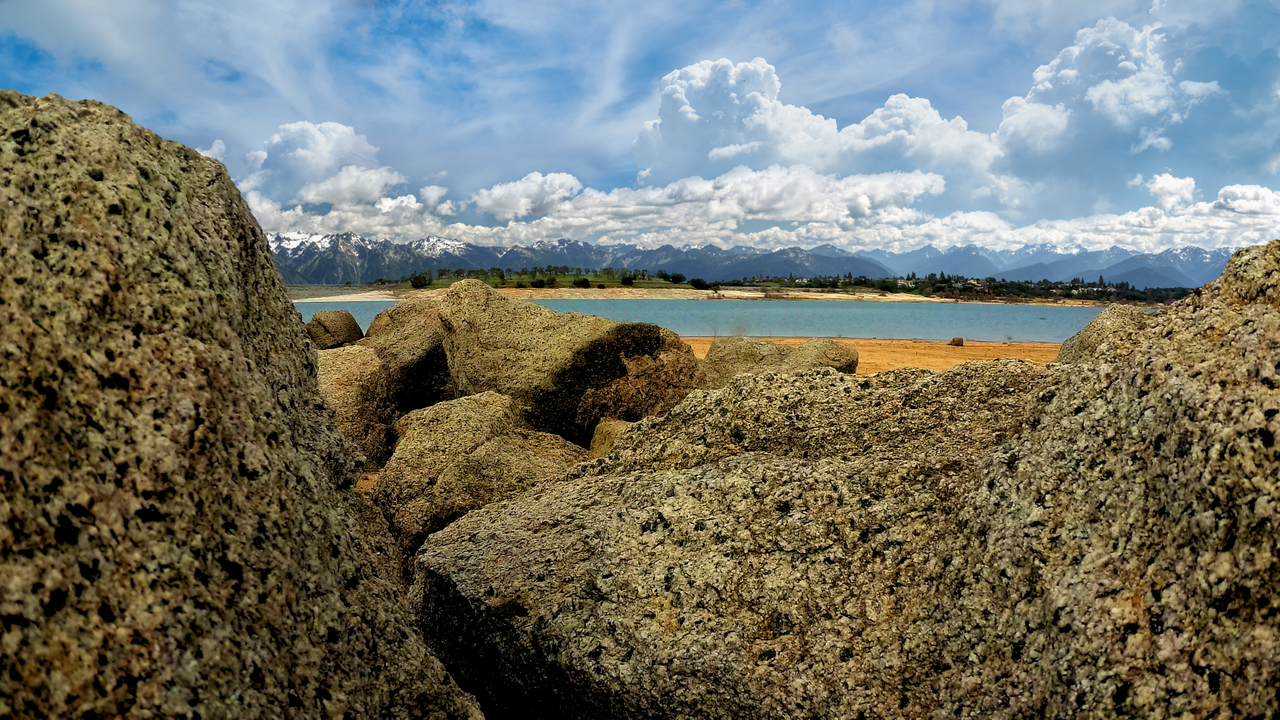 | Camera | Yi Action 4K+ |
| --- | --- |
| Settings | Auto |
| Lens | Stock |
| Style | Landscape |
| Location | California |
| Software | Gimp 2 |
| Artist | Jonbit |

Make @shadowbot your Witness Voting Proxy
Simply follow the 5 steps below:
Head to the Vote for Witness page.

At the very bottom of the page you will see "You can also choose a proxy that will vote for witnesses for you. This will reset your current witness selection."


Type in shadowbot and click "SET PROXY".


You will be asked to login using your active key. Sign in with your active or master key.


You have now set @shadowbot as your Witness Voting Proxy!

Read more about how and why you should make @shadowbot your Witness Voting Proxy:
https://steemit.com/steemit/@bigdeej/how-and-why-to-make-shadowbot-your-witness-voting-proxy-pro-tips
More Information