No, it's not an enchantment from Harry Potter. It's a little scary spider that has a bite in class with a wasp. When I tried to take some pictures on it, it behaved very aggressively and made an attack at the camera.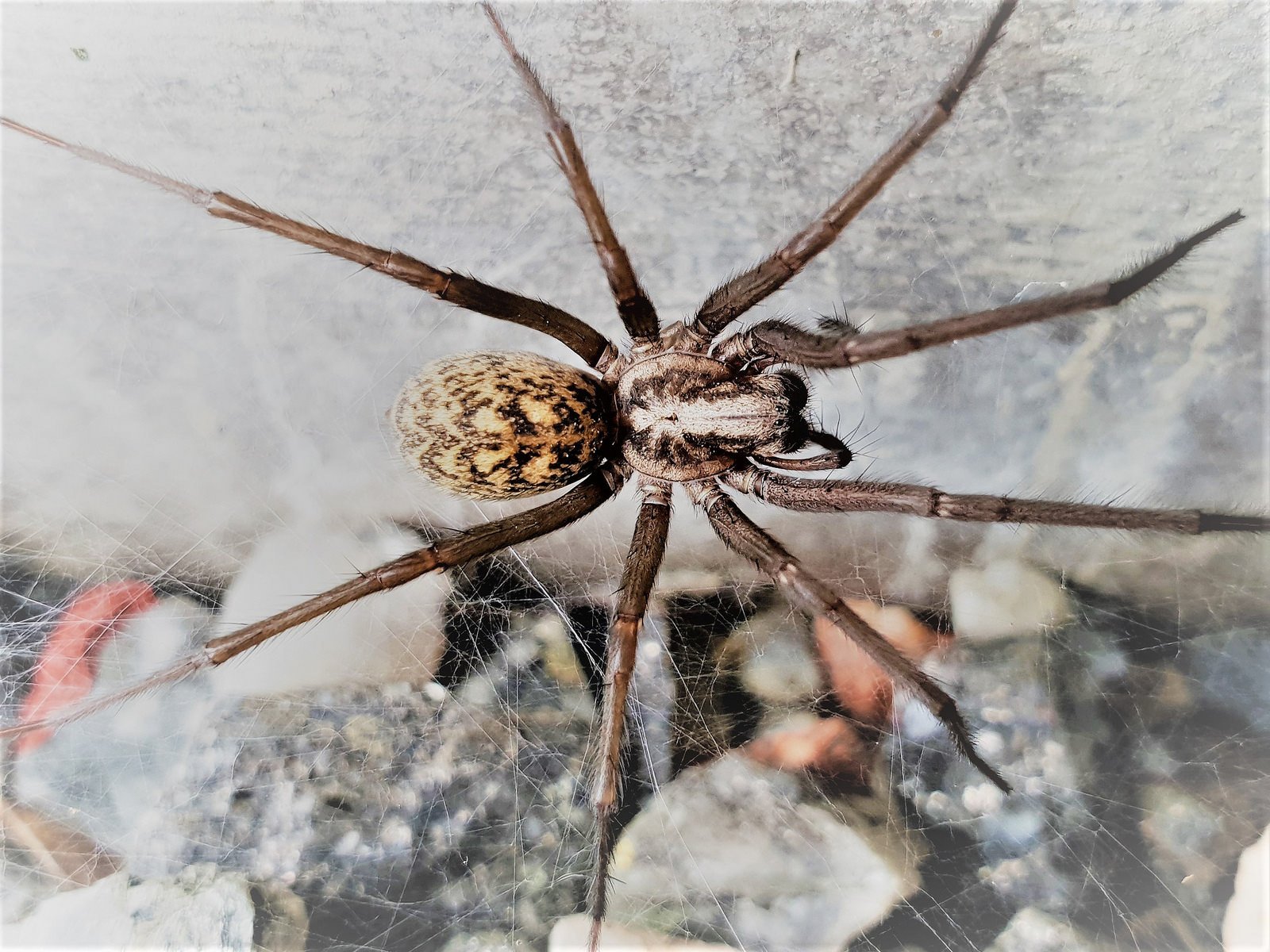 The first instinct was to throw the camera and run screaming away. But I gathered some courage and got some pictures anyway.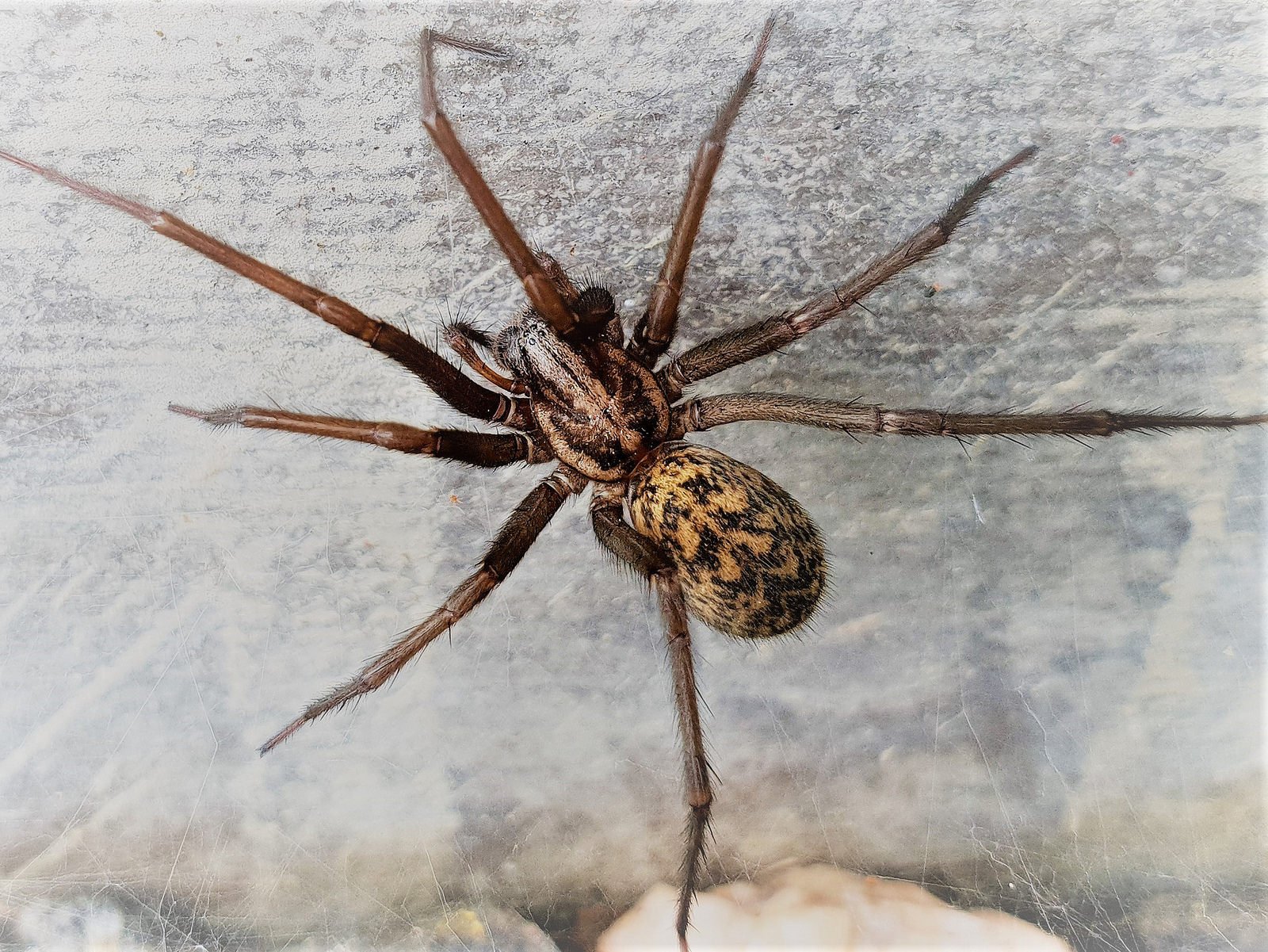 Can understand that it got annoyed with me though.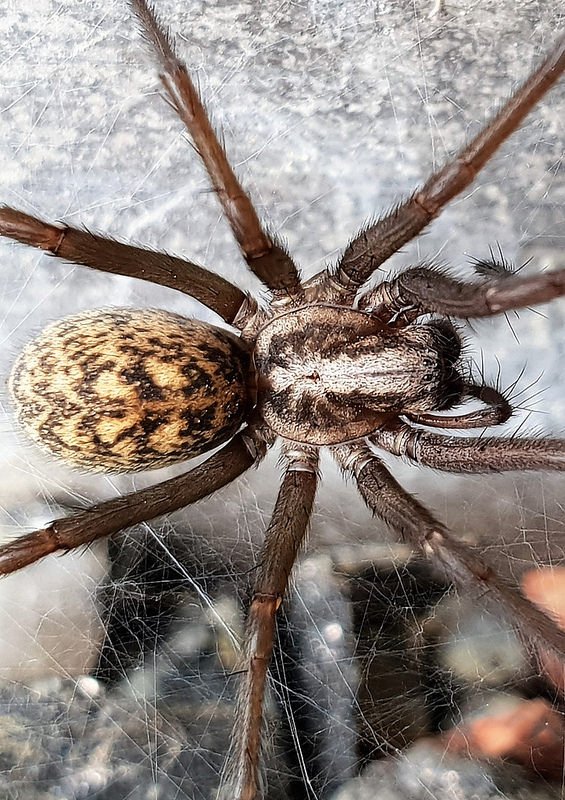 Below is some info from Wikipedia, It´s translated from Swedish so I can´t be 100 % sure about the correctness ;)  
"Marsh spider (Dolomedes fimbriatus) is a European spider species belonging to the family of nursery web spider. The marsh spider and the tailor spider (Dolomedes plantarius) are the two largest spider species in Sweden. The marsh spider thrives in marshy environments and chases fish shrimp and insect larvae on the water surface. It is relatively aggressive.   As a grown-up, the spider has a dark brown body with bright longitudinal bands on the sides. Young marsh spiders are usually brighter. The female can reach a body length of up to 22 millimeters." 
Source: Wikipedia   
Camera: Samsung Galaxy S9