This is Saint Vincent's bay near the Ferry to Kangaroo Island.
Esta es una parada en la carretera en la bahía de San Vicente cerca del puerto del Ferry a Isla Canguro.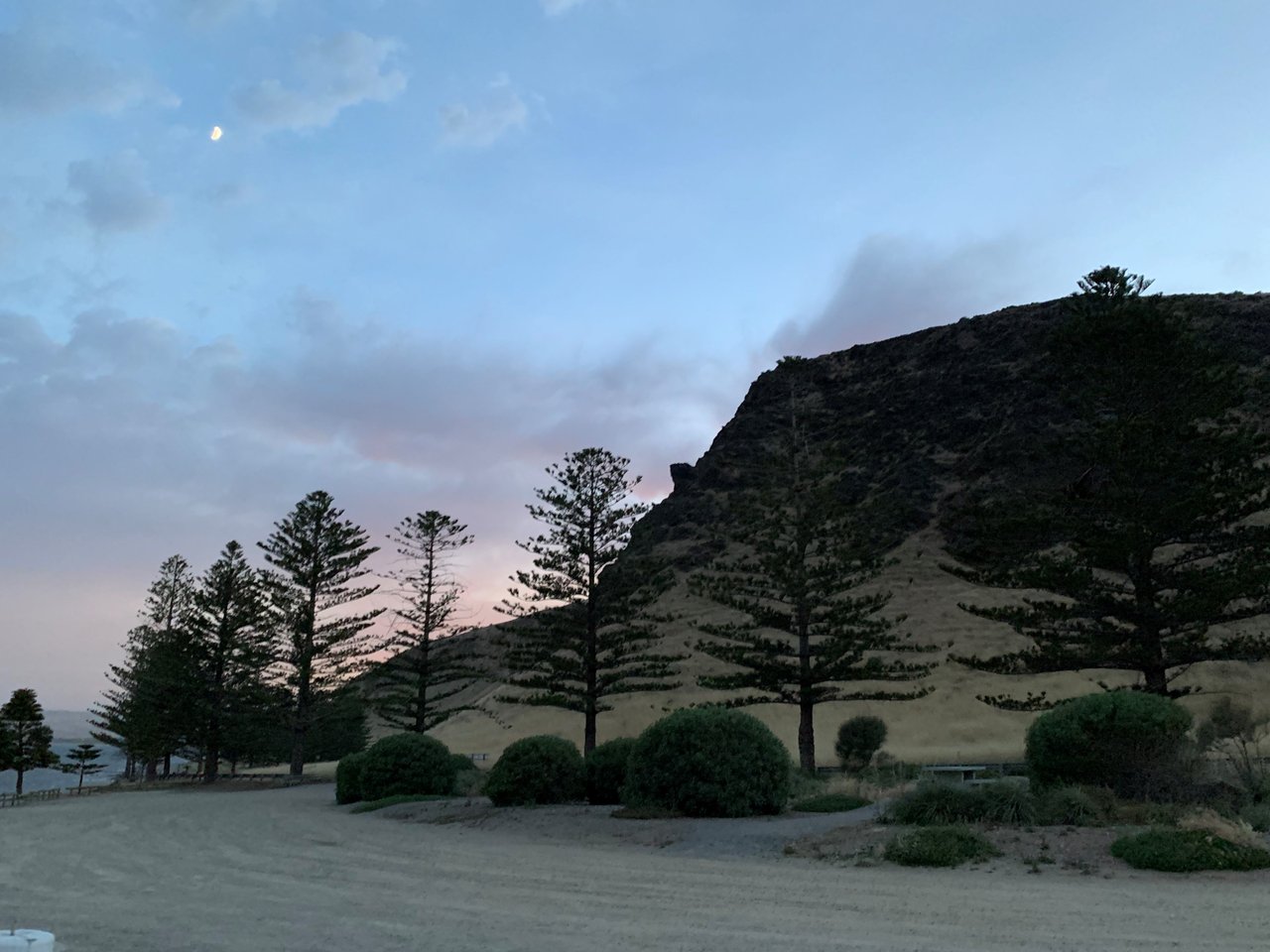 This is just dawn with the moon in the sky.
Es justo al amanecer con la luna en el cielo.
La vegetación es la típica australiana del sur, con la hierba seca que arde tan bien.
The vegetation is the typical from south australia, with the dry yellow bush that burns so well.