Good evening, Steemit. I'm checking in for my nightly blog post, kind of mopey tonight. I woke up to a stressful client email, followed shortly thereafter my another angry client. The issue for both of them was the time frame at which their photos are being completed, and that sucks. It sucks for them. It sucks for me. I work long days, often times 10 - 12 hours on editing at @caffetto, and to still feel like clients are unhappy with the timeframe, it knocks the remaining wind out of me for a job I'm long over. This is me venting, but that's what a personal blog is for I guess.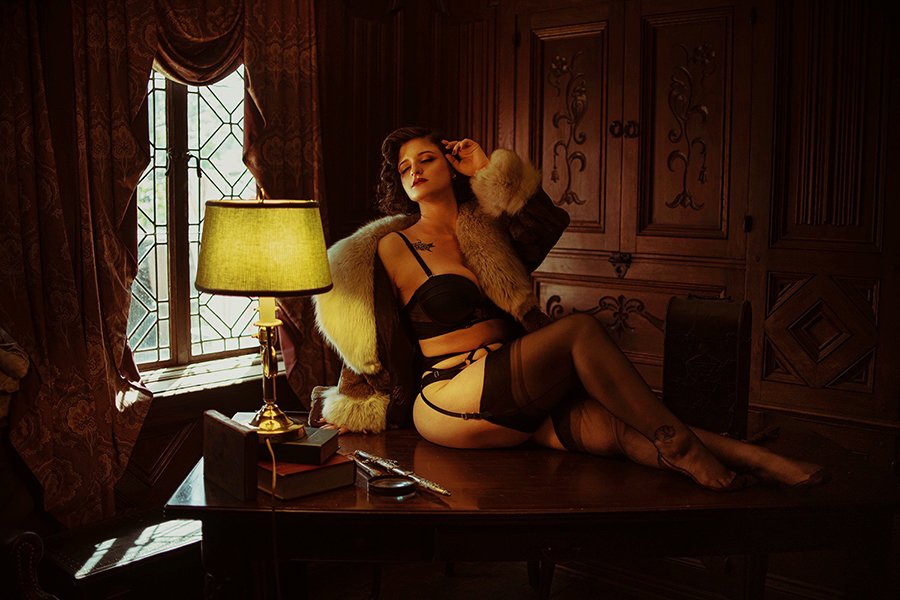 I just finished a few hours of late night editing at @caffetto in uptown Minneapolis. Finishing up more overdue work, trying my best to put out small fires and avoid even more upset clients. I've been trying to get to these images of Emily for weeks now. You'll probably remember the unexpected shoot I had to travel back to LA for immediately after returning from Australia. That shoot also had a ridiculously fast turn around for processed catalog photos […over 1,000 of them to be exact]. A few other things came up getting in the way of me finishing this last set with Emily.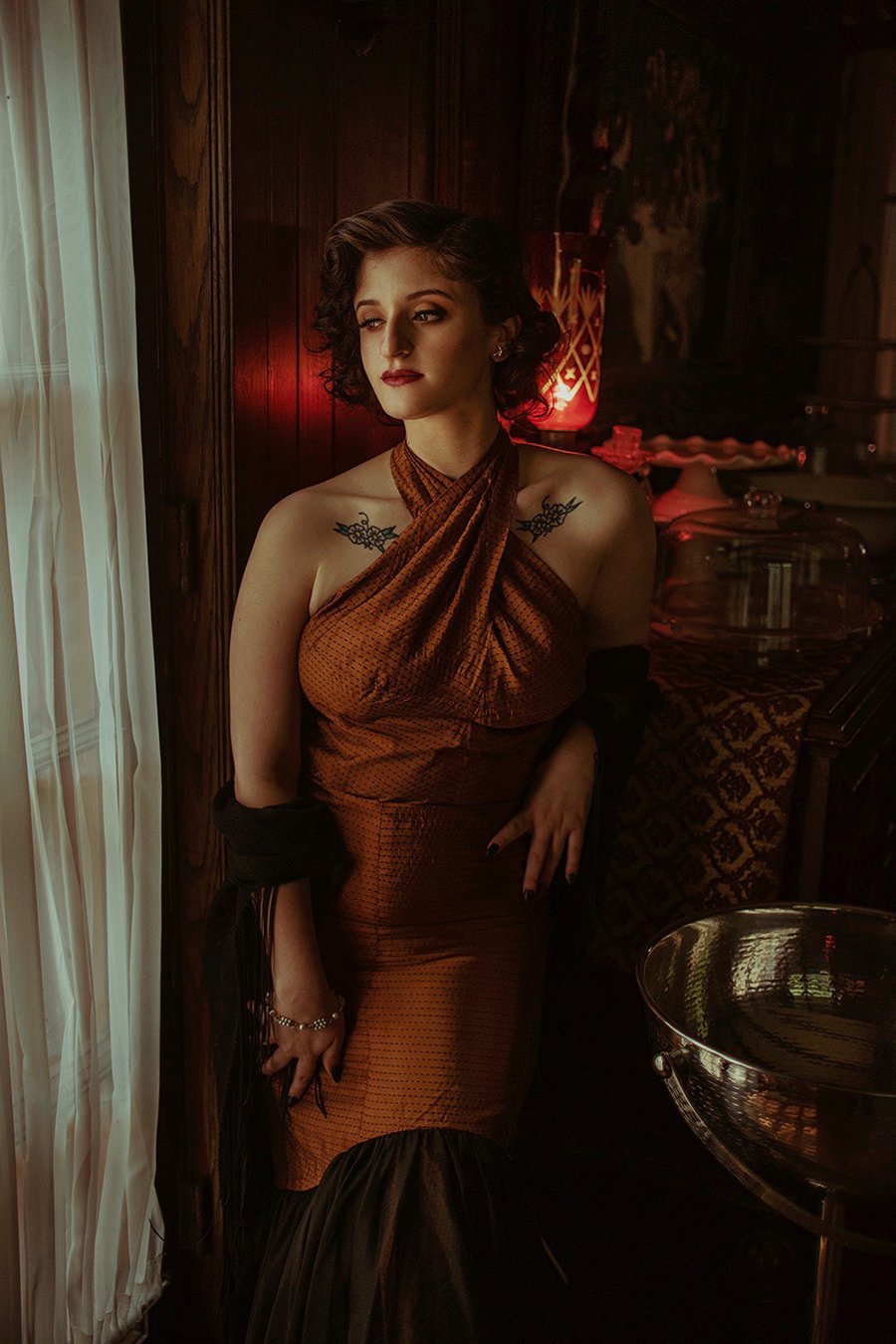 Tonight, I was finally able to do it and although this day was stressful to the max, it'll feel good going to sleep knowing that at least she is finished. This images were taken in Pasadena the week before Viva Las Vegas. She brought with her a few outfits and a killer lingerie set with a treasured vintage family coat. I've shot at the estate countless times and knew were all the good areas were. We made good time, moving from room to room, capturing the looks she wanted. I had some feedback and suggestions, and ended with a fantastic dark pinup collaboration.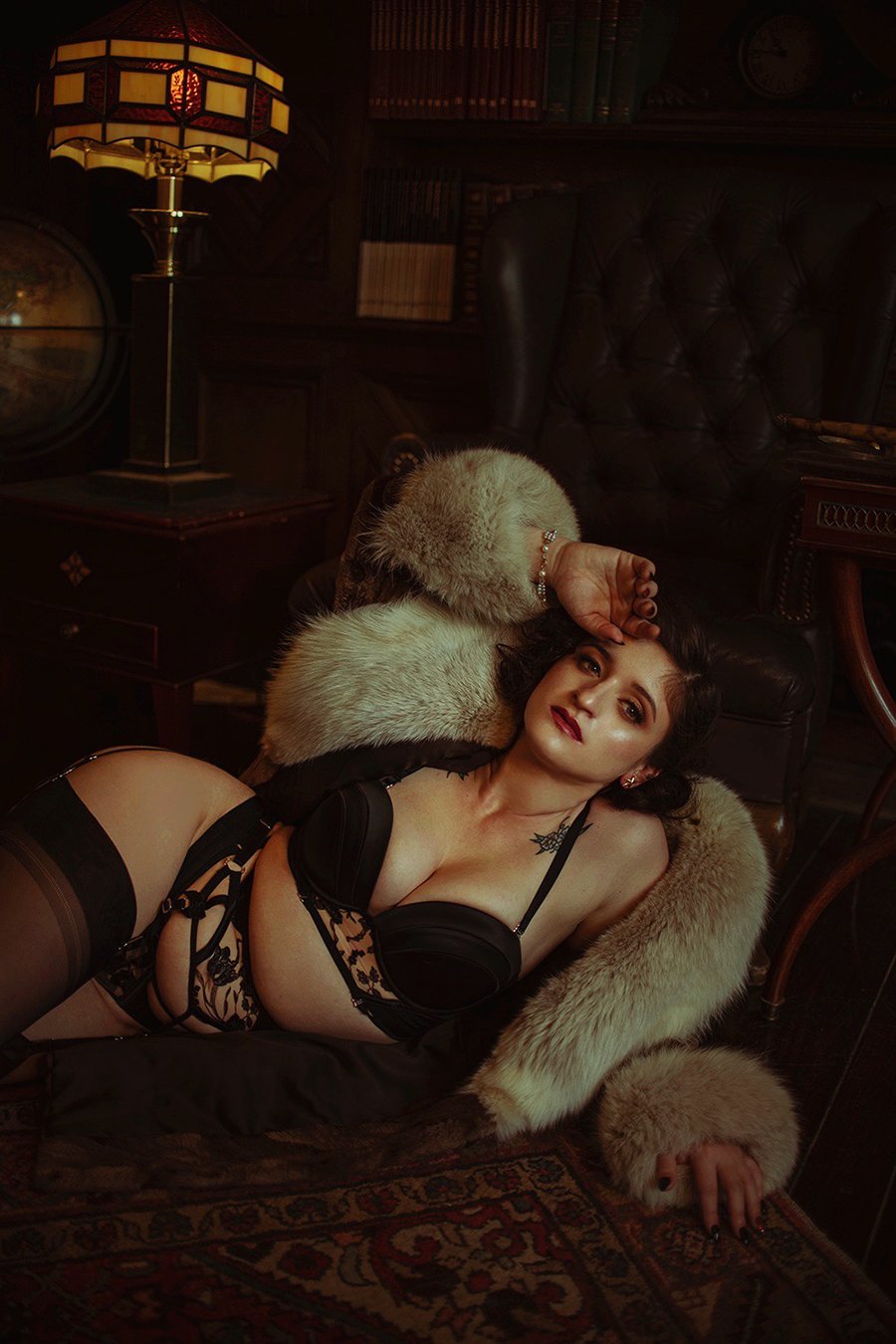 This'll do it for Emily. I'm happy to close the laptop on her shoot and return the last of the owed edits. Tomorrow morning, after taking @guthrie to school, I'll be meeting with a beautiful Australian model named Desert Rose. I rarely shoot in Minneapolis these days so it'll be nice to complete a session without boarding a plane, and in my own home! I'll probably share a a few behind the scenes photos tomorrow night to justify the money I spent on this iPhone 11 Pro. Have a great night and as always, thank you for supporting me and following me on Steemit.