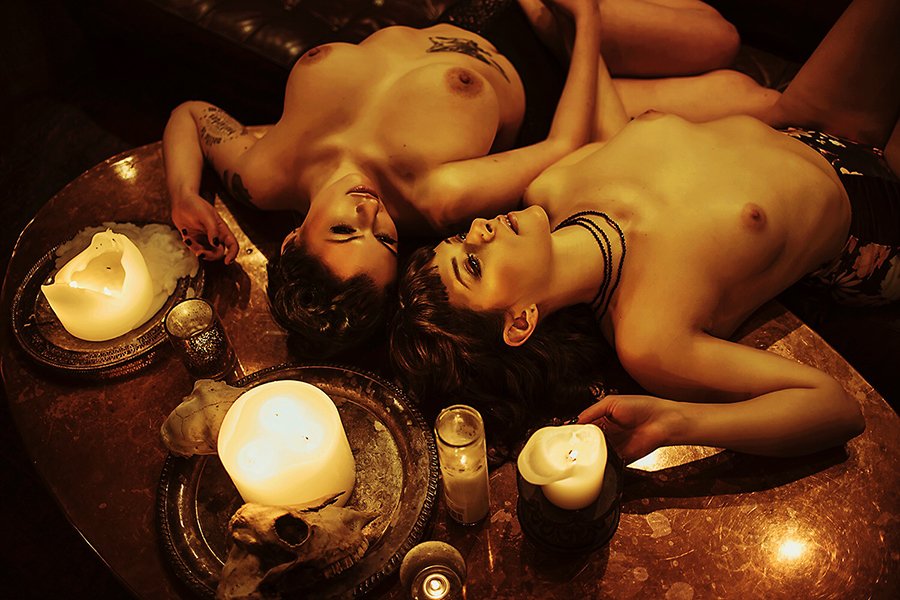 Good evening, Steemit. I'm a few hours before midnight, so ahead of schedule on my nightly blog post. I've had a good day. Still not able to fit in everything I wanted to do, but what I did do, I'm happy with. It's Family Fun Night at the @kommienezuspadt home. Myself, @vermillionfox and @guthrie all sat down to watch The Matrix. Maybe a bit too slow for an 8 year old. We started it late and we'll try to finish it tomorrow. Hopefully he comes around […one of my all time favorite films].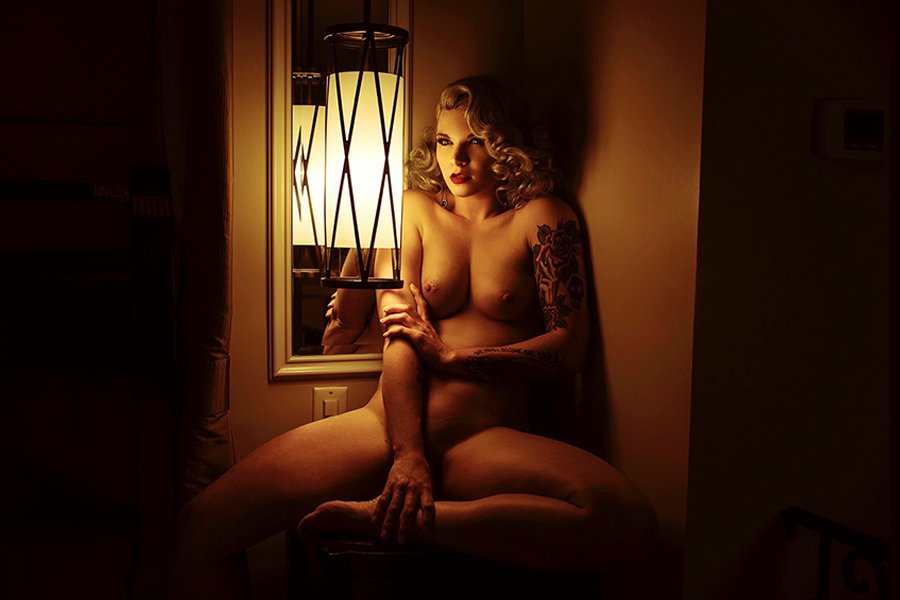 I've been really encouraged by the developments in the @dporn community and platform. One of the hurdles, I thought, was using the "porn" hashtag. I like porn, but very little of what I shoot I would consider porn. I was recently informed by @dporn.talk that the "boudoir" tag also earns token for that platform, which I think is brilliant. @vermillionfox @eveuncovered and @artedellavita have done some of the sexiest selfies on Steemit, but "porn" may not be the best tag to define them.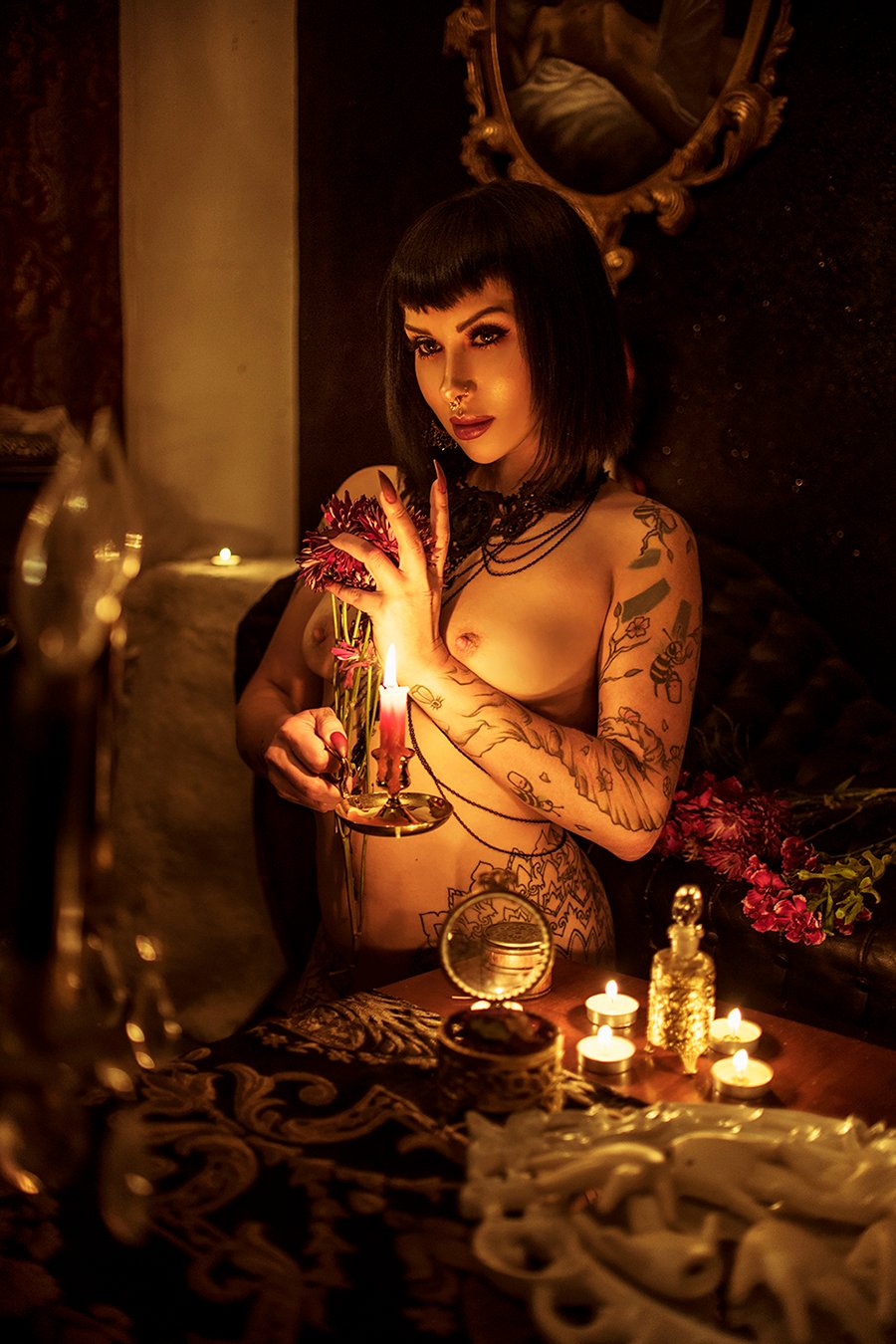 With the "boudoir" tag in mind, I wanted to contribute some of my favorite erotic photos. A few of these have been shared on Steemit years ago, and a few have never been posted on the internet. I scoured much of my work and landed on some of the sexiest dark pinup photos I've taken since Steemit's creation. I truly love having a free space platform to share this work because I've been taken down by Instagram countless time for "violating community guidelines". It's pathetic.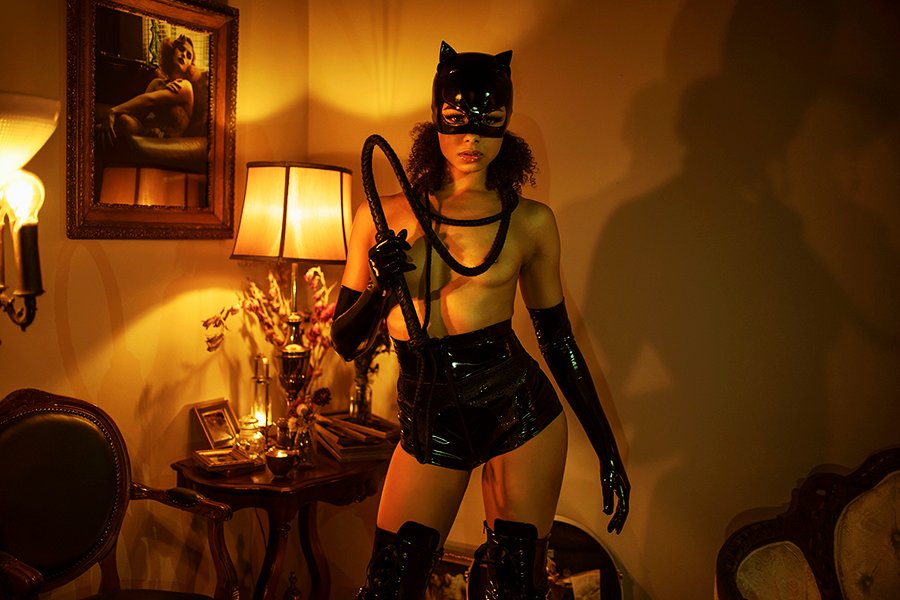 I feel there is a mass exodus coming soon. Many of my friends are models, cam girls, sex workers, etc. This Zuckerberg induced war on womens' bodies […and it is just that, as you'll notice male nipples are allowed] is fueling resentment and resistance to traditional social media. Free speech and a platform that rewards you for your content is going to look extremely inviting, and I think Steemit is positioned for exponential growth when the dam finally breaks for Facebook […already has] and Instagram.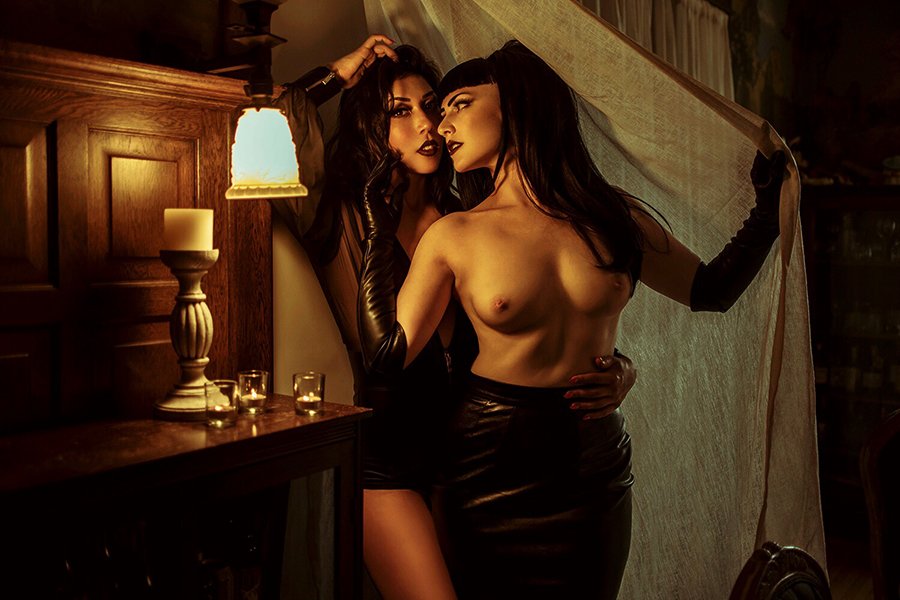 So those are my thoughts and a few of my favorite photos from the erotic photography I've done over the last few years. You can always pick up a copy of Dark Pinup by @wcpublishing if you'd like to see more in the Proclivities chapter. I'm off to screw around with Magic cards since I'm done earlier than usual tonight. I'll be back tomorrow as I have a client that has to be done by the evening. Follow me here @kommienezuspadt for more photography, art and the stories behind the work. Good night!