Hey, Steemit! I'm fitting a blog post in between arriving at @caffetto and the point that Magic: The Gathering will begin between myself, @tarotbyfergus and @vermillionfox. @guthrie is in his last week of school, so no homework means he can start Minecrafting. This is the mid-day downtime. Around 8:00p.m., the family goes home and I can get lost in work, drawing or editing for the rest of the night. I'm going to enjoy this last day of spring temperatures before it really starts to feel like summer starting tomorrow.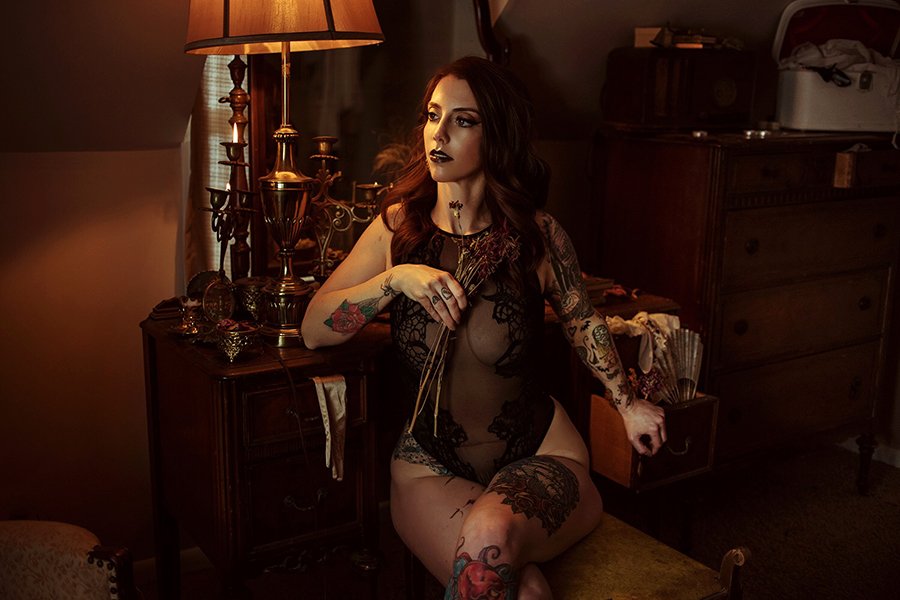 Last night, I continued my march through owed work, picking up with a client that I photographed in February. I've already posted a few photos of the model, Alexa. She flew in to Minneapolis to meet here in my home city […which was a really nice change of pace considering all the traveling I've done in 2018]. That meant that our home had to be turned in to a photography set. Not much of an issue as @vermillionfox and I have been buying antique frames and furniture for years while saving candelabras, and drying flowers.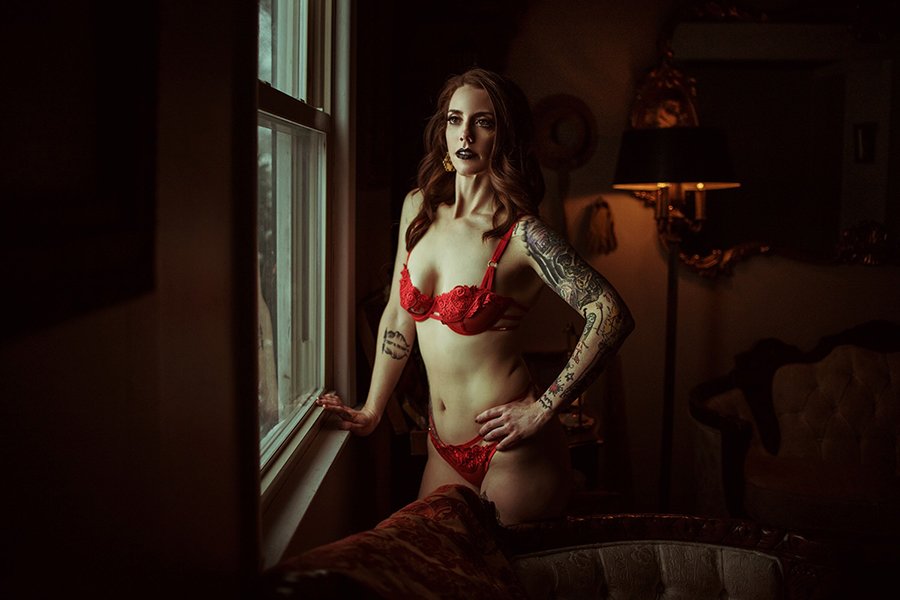 Alexa stayed in a nearby hotel and my friend Farah, an incredible make-up artist here in the Twin Cities, got her shoot ready. I stopped at the hotel downtown and picked her up, then made the drive back to my home in Northeast. The lighting was just right, as is usually the case during the Minnesota winter. Subtle and grey. Maybe not so uplifting if you live here, seeing that for five months straight, but perfect for a dark pinup photography shoot. Alexa and I got acquainted and she changed in to her first look.
The shoot was outstanding, and I was able to move throughout my home, knowing all the areas that light penetrates each room, specifically at each time of the day […I take notice to things more than one might imagine]. Alexa changed in to three wardrobe looks, all of which were really sexy lingerie pieces that showed off the curves of her body. The accent lights were candles and the reflections of brass lamps and picture frames. All all in, I feel that a client that wanted the dark pinup experience, really got it.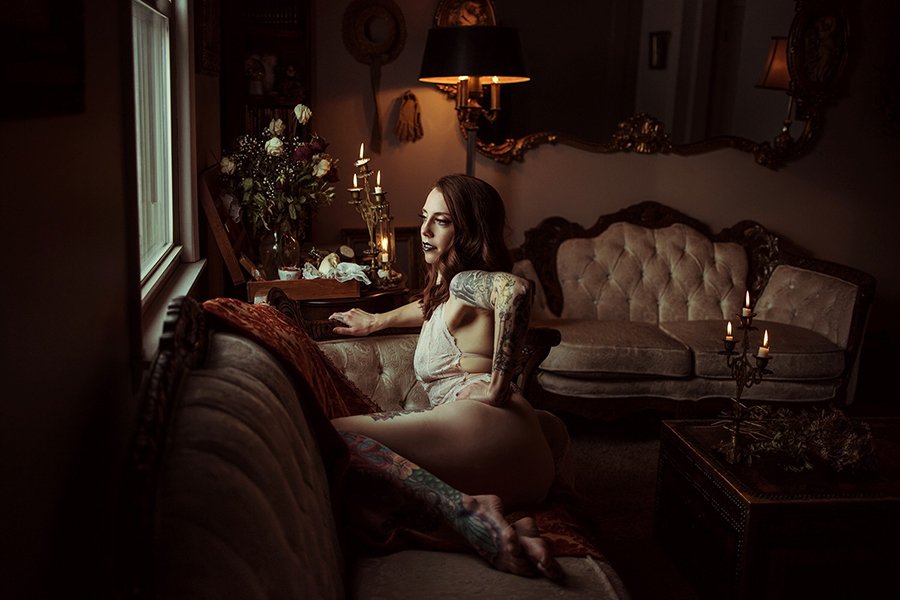 So there it is. Another set of photos for a client that's been waiting quite a while. I re-read some of my older Steemit posts and I feel like I was spiraling in to an impossible, unsustainable existence as an artist. Over the last six months or so, I'm feeling more optimistic. If I can keep up this pace up until I leave for New Zealand next month, I think things will actually be back to normal. Thanks for reading and supporting my art here on Steemit. For more photography, illustration and the stories behind the work, follow me here @kommienezuspadt!