What an eventful day. This makes two Steemit posts in 24 hours. I can't recall the last time I was able to do that! After I made my earlier post, I spent time doing things around the house, writing […not as much as I would have liked], and orchestrating a purchase of a working condition, original Nintendo I found on Craigslist in Rosemount, MN. I was able to persuade @lovejoy to execute the exchange, which was enormously helpful as I was at @caffetto with @guthrie […as a general rule, send your friends for shifty internet purchases instead of bringing your child].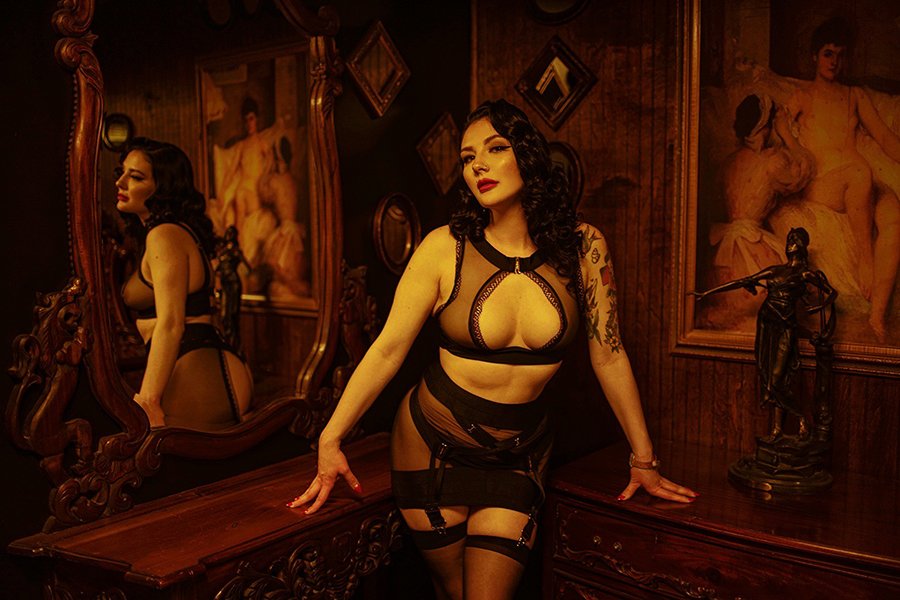 This Nintendo wasn't just because I needed some nostalgia in my life. It's for something Steemit related, which @lovejoy will be shooting and unveiling in a week or two. I managed to get a few games of Magic with @tarotbyfergus, but most of my evening was spent editing…after I installed macOS Catalina. You should read my post from three months ago, "I fucked up!". Upon the beta update, my Wacom tablet just didn't show up or respond at all. It was a disaster for my workflow, and that almost happened again. Luckily, a new driver install fixed things and I was off to the races.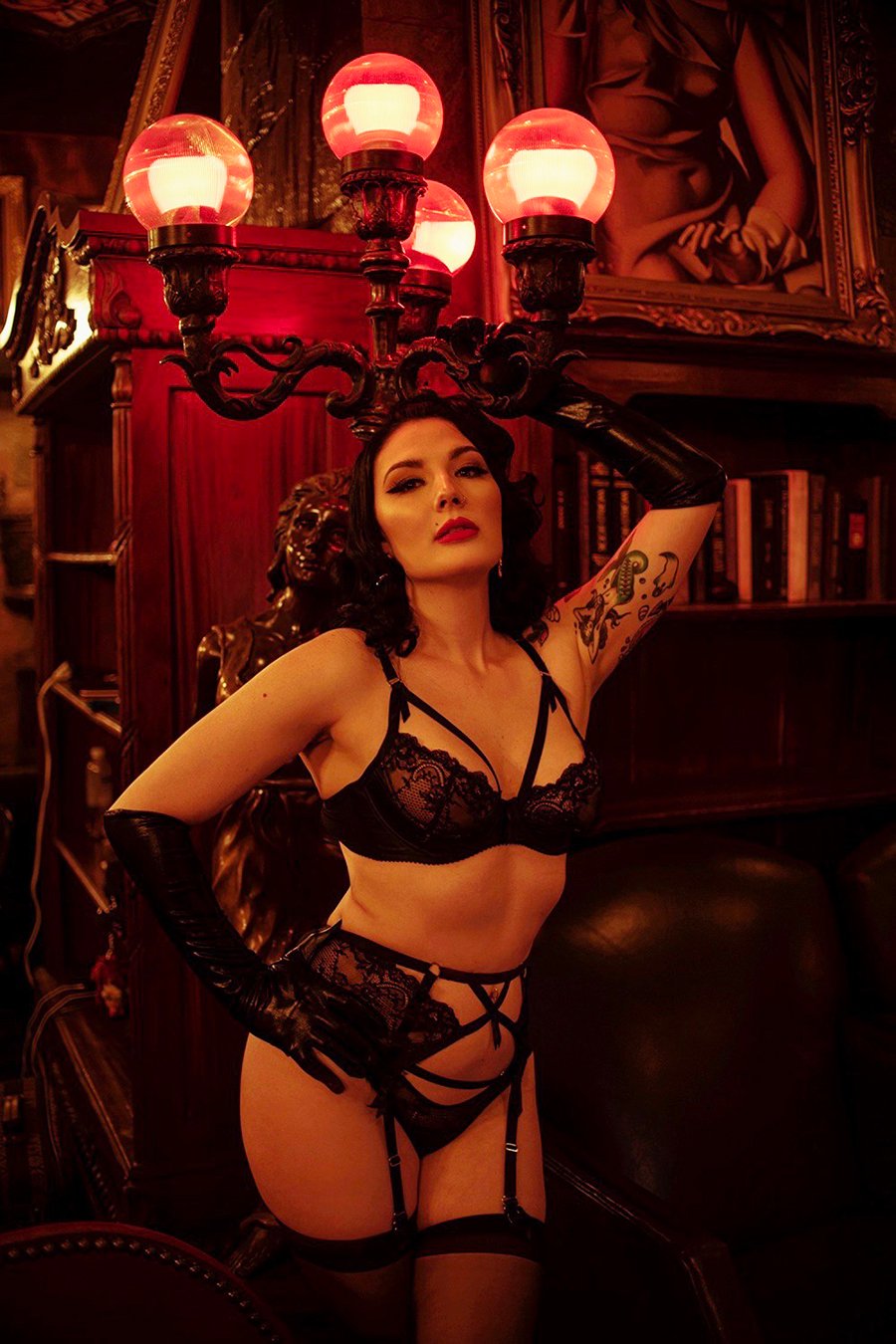 So, the photos you're seeing here are what I was able to finish during the evening. They're of a Long Island industrial goth, pinup beauty named Danielle. You can see and read more of my shoot with her in my previous post, "Dark pinup from Viva Las Vegas!". Coming back to these photos after some time was exciting. The evening of this shoot at The Artisan Hotel, she and I were both under a lot of stress. Once we started, it all went away. She looked incredible and I was finding the best possible lighting throughout the hotel. I couldn't be happier with how these turned out.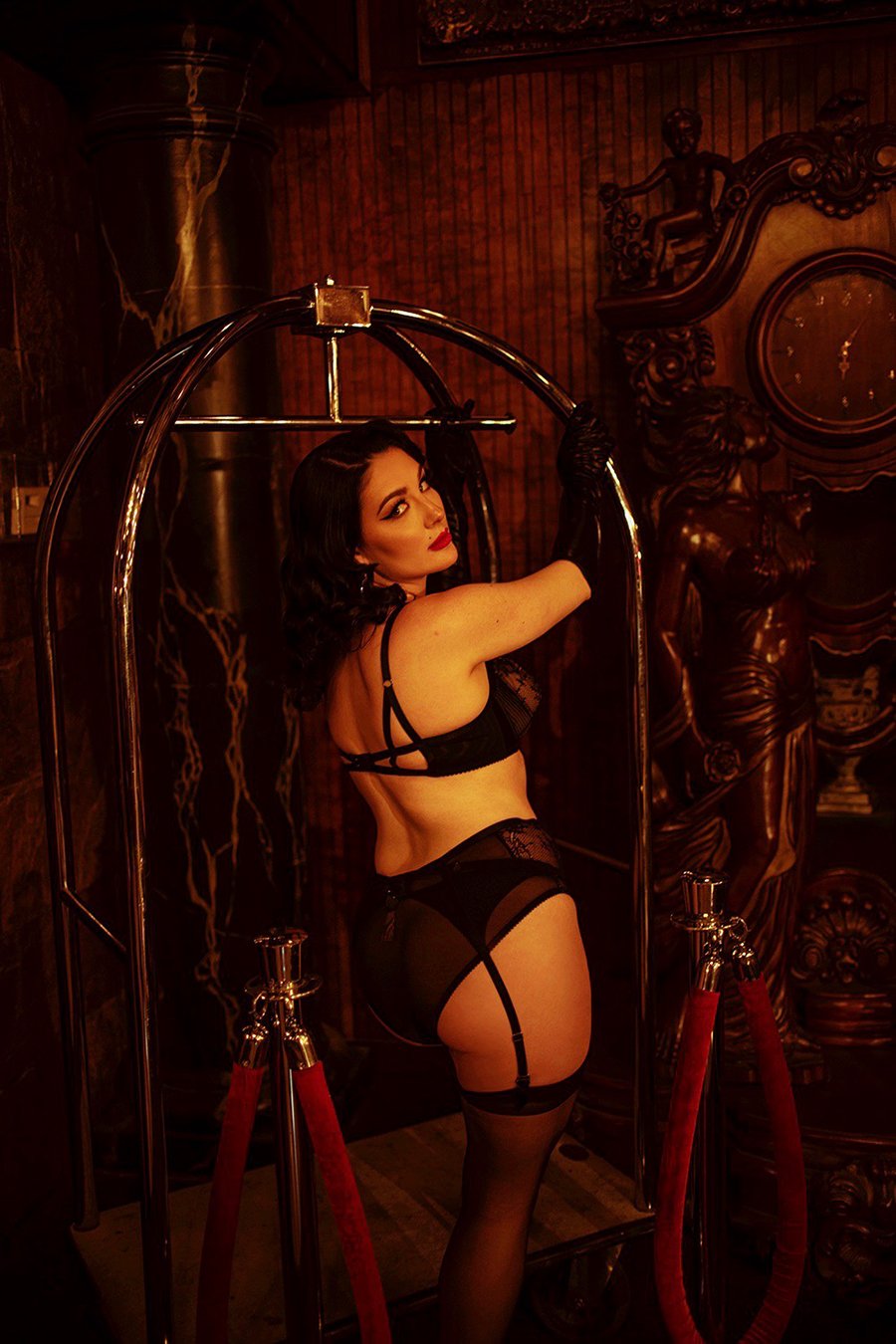 I have one more set of images to return to Danielle in the coming weeks. It's going to be tough to pick the final images from our session together. So, what's next? I hope to get some more creative writing and drawing done tomorrow. I'm working on a cool exercise with @eos.detroit, and @lovejoy and I have this Nintendo deal to set up. Check out his new VLOG we shot together on the state of Steemit. I'll be around tomorrow, with more photography. Thanks for reading and following. Have a great night!