Man, I'm going to pay for this night. I often go on about my late night Steemit posts but it's 3:30a.m. and I'm just starting now. I'm counting on @vermillionfox being able to get @guthrie up and ready for school. Fingers crossed. I went through the house, cleaned and rearranged for our Christmas tree. Did dishes, baked vegan chocolate fondants, then finally sat down to edit around midnight. That's why I'm in the situation I'm in. I was going to cut some corners but this got wrapped up in this Charles Bukowski documentary, which I really recommend.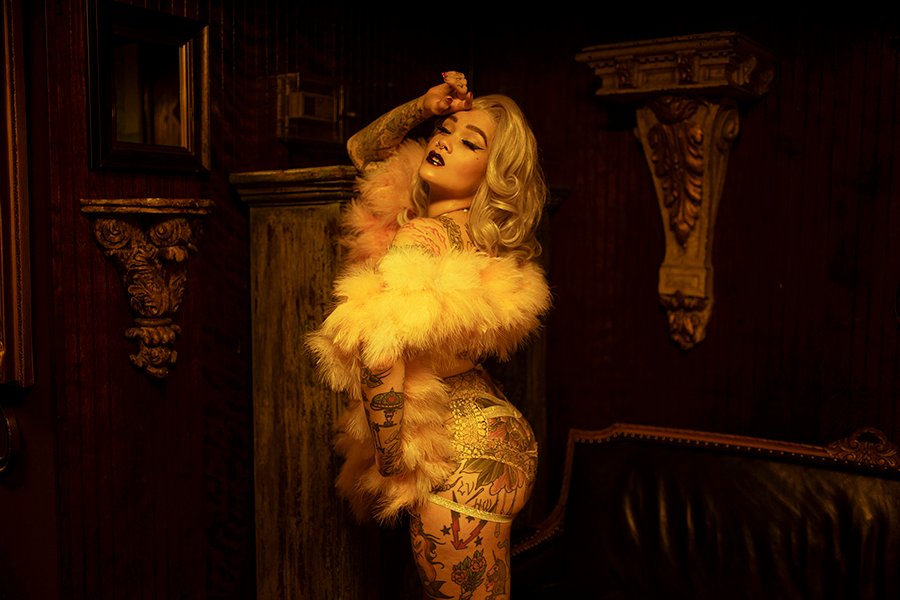 After hours of pulling out the stops to finish around of edits, it feels silly to not take the extra fifteen minutes or so to write and share a Steemit post. I have no doubt STEEM will see $5 days again, so these nights will pay dividends in the future. Additionally, I get to share new work with a community that I feel appreciates it. These photos are from my shoot with a San Diego hair and make-up artist named Madison Jane. We'd actually worked together a few times without having a chance to meet. Clients that'd booked me hired her earlier in the day for hair or make-up.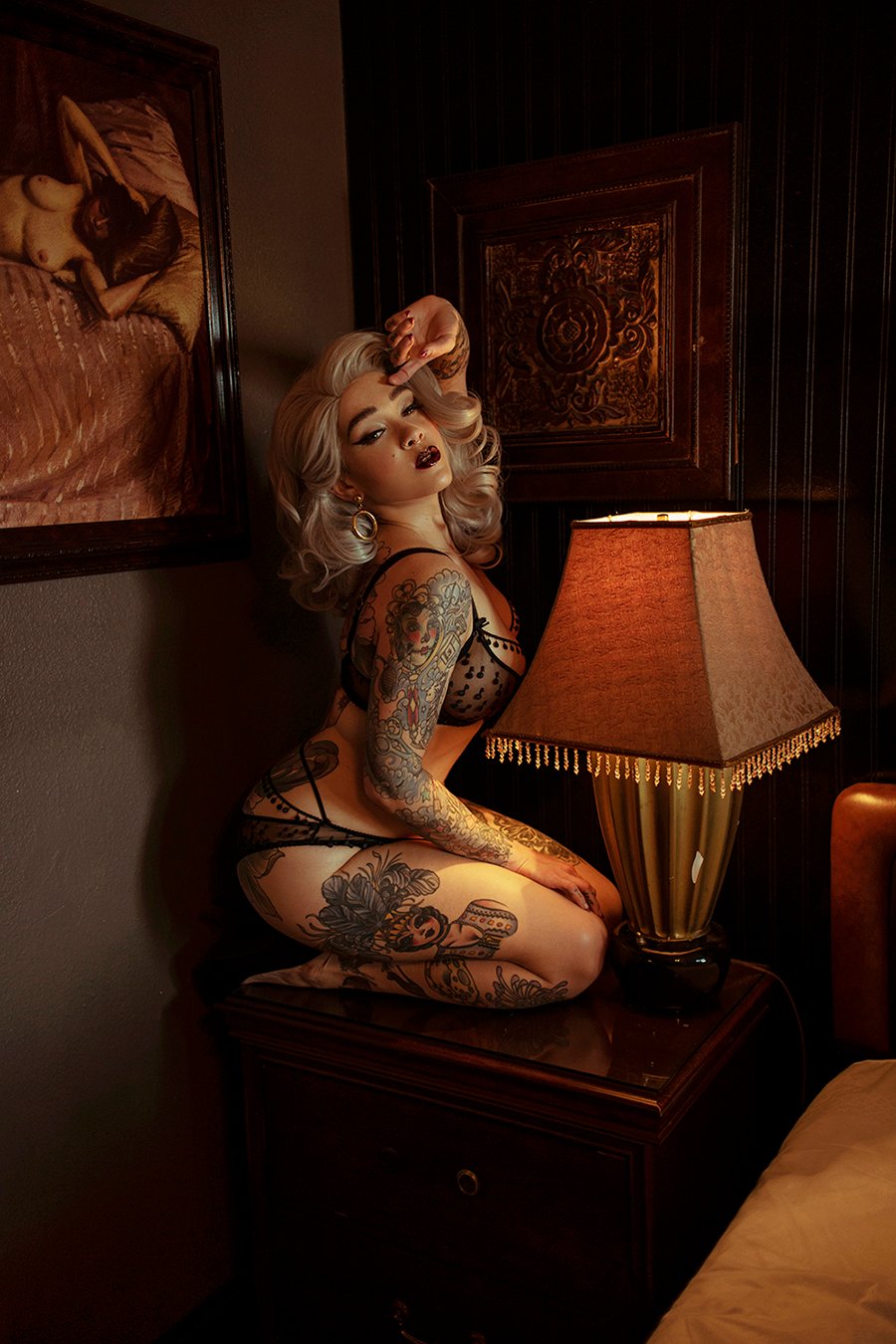 This shoot took place at The Artisan Hotel in Las Vegas, and it was my first time meeting her. She bought an array of beautiful gowns, dresses and lingerie. I do love when clients take these shoots seriously and come with obvious preparation for the wardrobe, make-up and hair. She did, and it really brought the drama throughout the halls of The Artisan. We shot around the hotel, some in the lobby and finished in the hotel room. I was able to capitalize on the combination of warm lamp lighting and ambient blue window light, which is my favorite.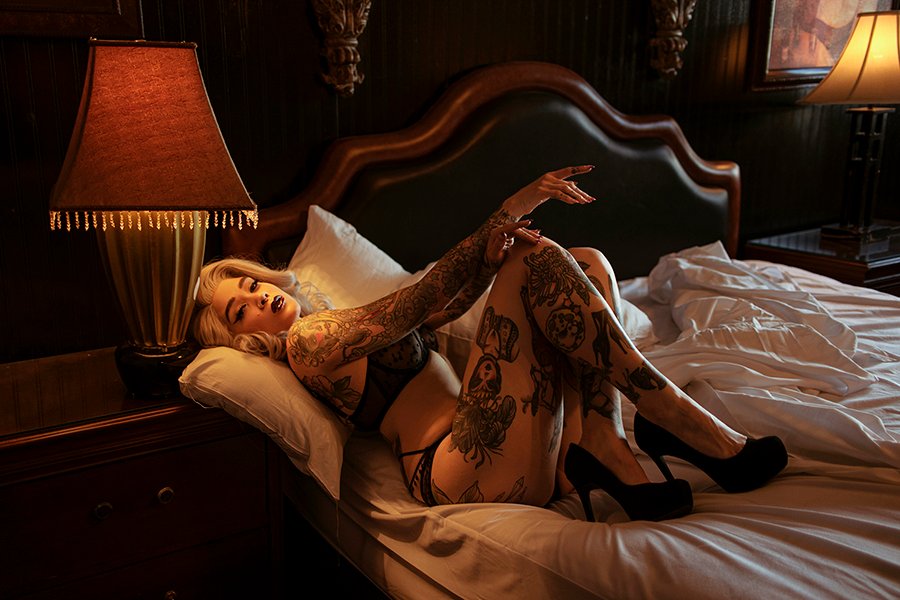 This was the final set of edits I owed Madison so in the morning, I'll be DropBoxing these photos to her and moving on to another client. I've been juggling so many projects lately, all of dire importance. By Friday, @vermillionfox and I have to mail 40 signed photos of @ryanashley all over the world. @ghostfish and I have to make some serious moves to get @coppercoins funding before Christmas. It's quite a time. There aren't enough hours in the day, which is probably why I'm up at 3:30a.m. Have a good night, friends. Thanks for reading and supporting!