Good evening, Steemit and morning to my friends outside of the US. I just got home from a paramount day or productive career machinations. Meetings, drawing, conversations, editing and a little bit of Magic: The Gathering. My head is spinning a bit. I've pulled myself in to many directions and some things are falling off the edge. I need to meet with @ghostfish to finalize our @coppercoins projects […we're SO close to launching our crowdfunding campaigns], but the pressing [paid] work needs to come first. I'm scattered, but still enjoying this wild ride. If not anything, it's never dull.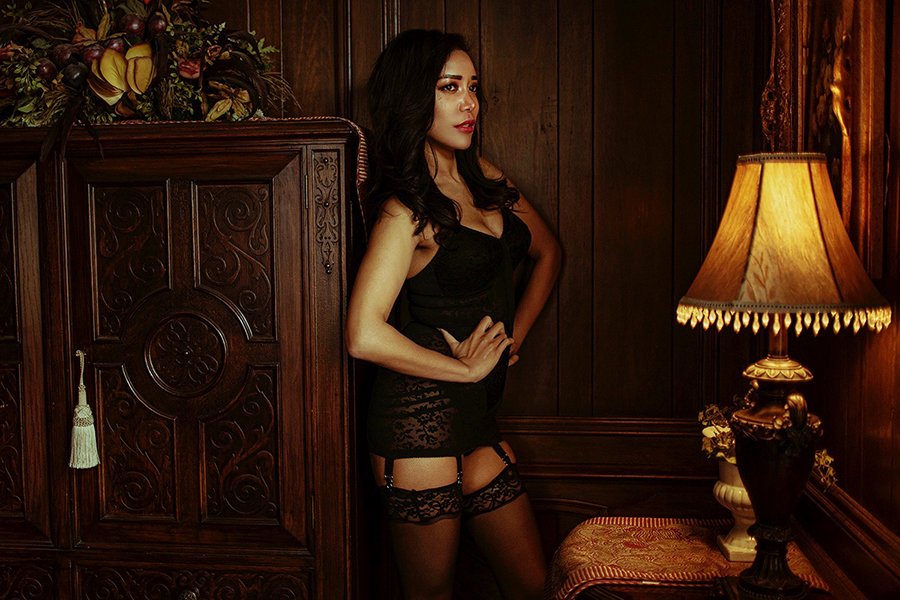 I have some new work to share. Earlier this year, I photographed a beautiful LA model and stand up comedian/performer named Vanja. She reached out to book a dark pinup session right before I flew in to Los Angeles after a week in Seattle. We texted, set a date and then both managed our lives up until I arrived. I think we were both looking forward to it, but neither of us could have anticipated how much energy we'd have together. Her sense of humor, and my snarky east coast jokes immediately began to play off one another.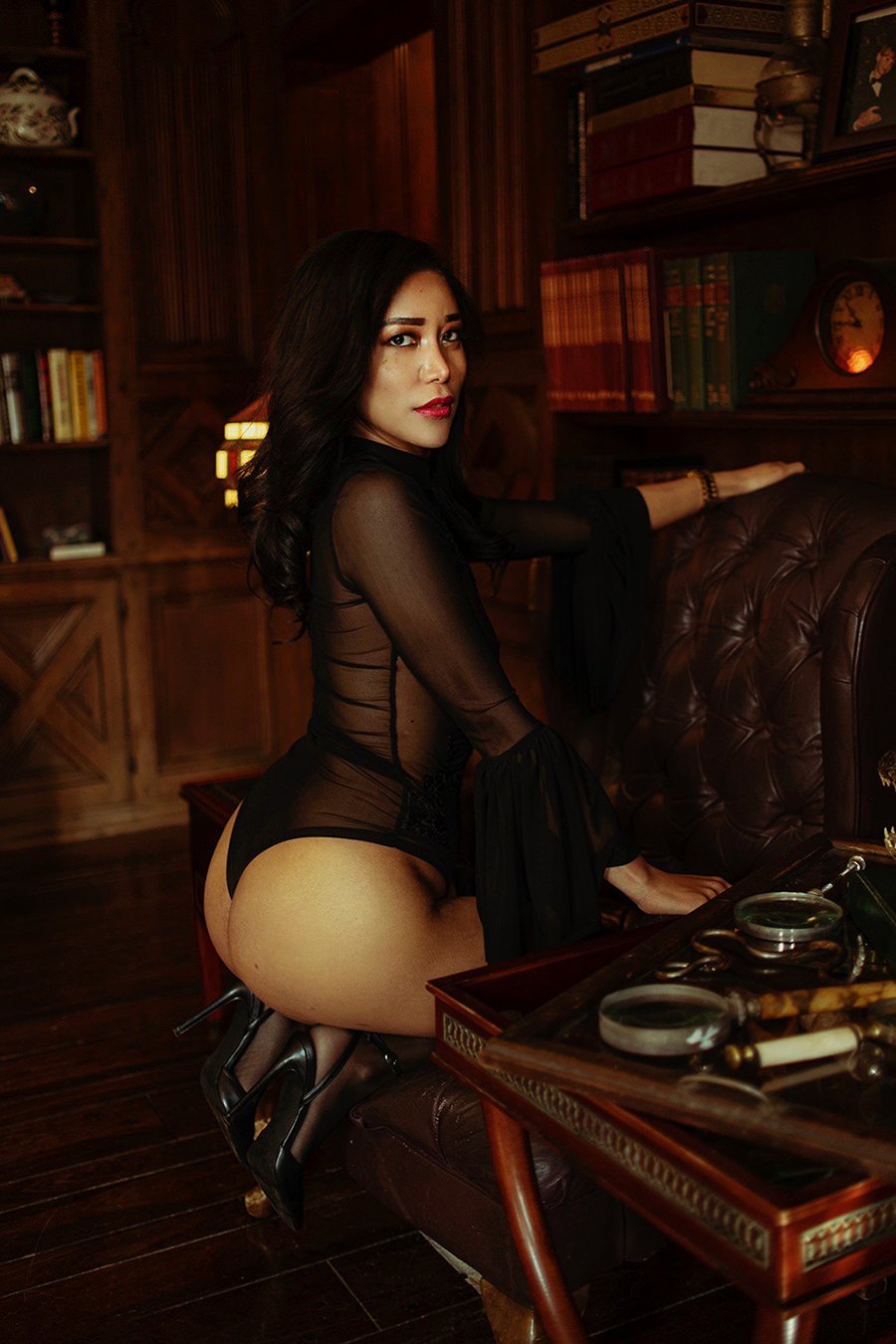 Having that kind of chemistry is such an important part of a shoot. It doesn't always have to be banter and humor, but "something" that allows for back and forth exchange of creativity, emotions and ideas. Vanja let me take control of the lighting, rooms and overall look of the photos, but she brought her own drama and stage presence. We made our way throughout the Pasadena mansion, getting some of our best moments in the study. One of my favorite rooms in the estate. She went on to use many of these images for promotional ads for her play performances in LA.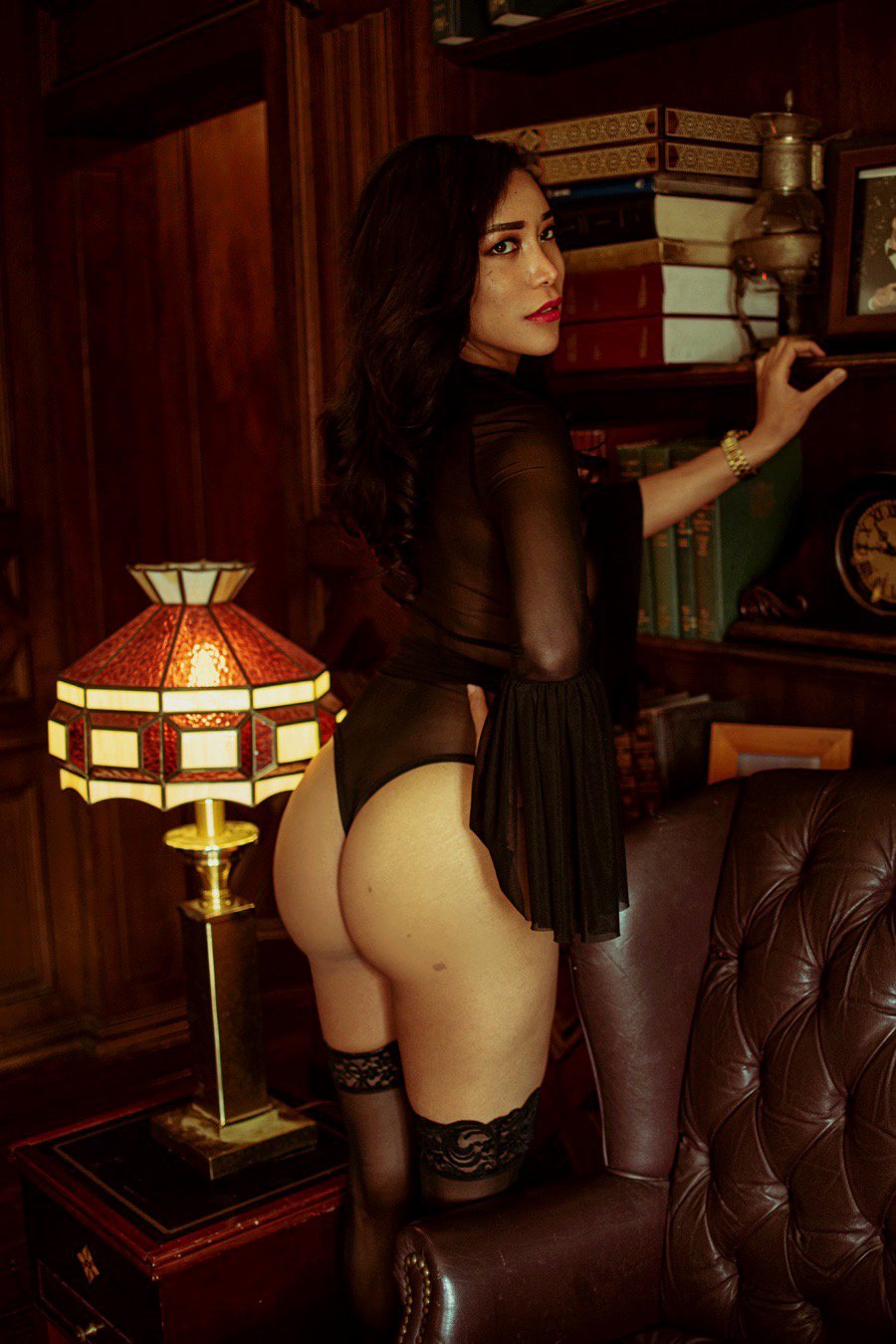 These are the the last photos I've owed Vanja. We're good now, and I really hope we stay in touch during my trips to Los Angeles in the future. It does feel rewarding and alleviates much of my stress to finish two clients in as many days. I'm tired. I've been extremely run down lately. I'm going to try and get to sleep as @guthrie is off school tomorrow. Despite the physical and mental exhaustion, I'm happy to end my day with so much accomplished. Thanks for reading. For more photography and art, follow me here @kommienezuspadt! Good night!