Good morning, Steemit! I'm coming to you from my bedroom. It's a change of routine, for sure. Typically, my Steemit posts are being crafted sometime shortly after midnight, summarizing the photos I've edited earlier that day. I had such a productive day yesterday, I have a few images I finished right before bed, giving me the opportunity to share them this morning. A quick blog post should get my writing muscles warmed up for some work on my Hull horror story. I'm feeling especially inspired after starting @mada's novel last night on my Kindle.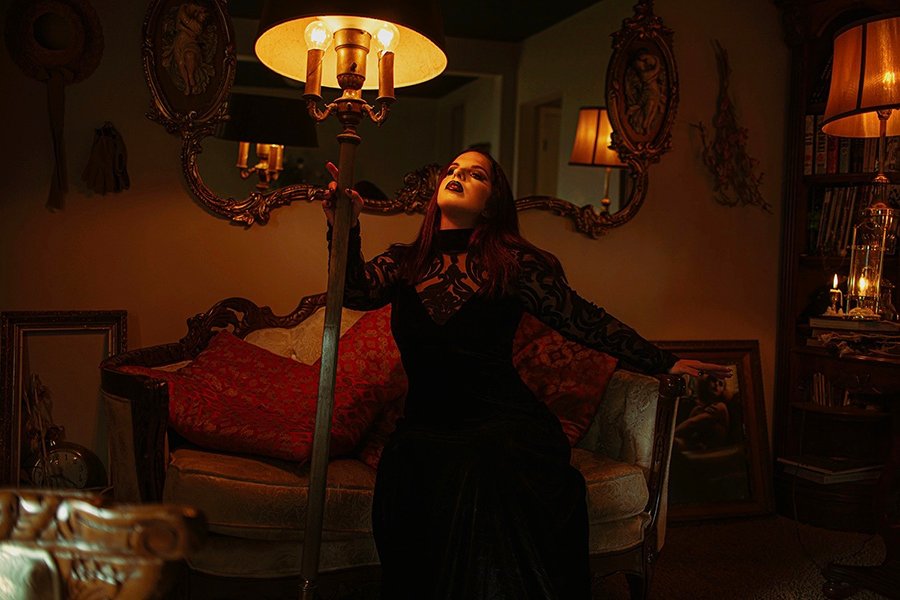 The photography I have to share this morning is of an Aussie named Christina. She'd gotten in touch with me through Instagram, and as many Aussie's do, booked a coast to coast tour of the United States. She was inquiring about a shoot, saying she could meet me at any city in the US. I told her Minneapolis would be my preference, especially after Viva Las Vegas and LA just a few weeks earlier. With that, she'd finalized a hotel and we had a date set. I love shooting in my home city, and over the years, I've determined that I really love Australians.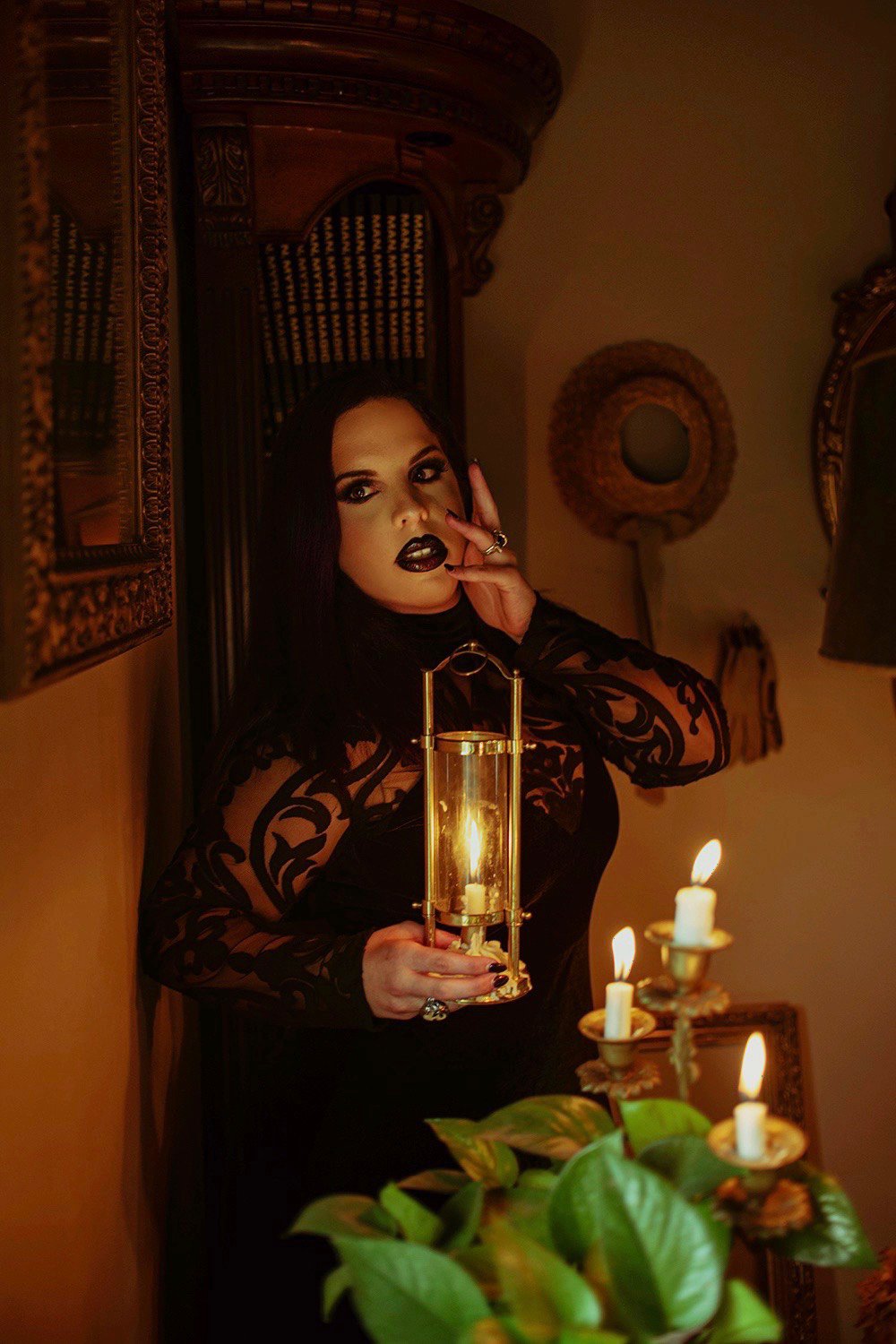 @vermillionfox and I straightened up our house, which has become a convenient shoot location for sessions in the Twin Cities. Conveniently, Christina's personal esthetic was closer to the goth side which made for the perfect dark pinup photography I've become known for over the last 20 years. She had two outfits and we alternated them between both areas of our home. I felt good about this shoot, but having a chance to revisit the photos after a few months really reminded me of just how well I feel we did.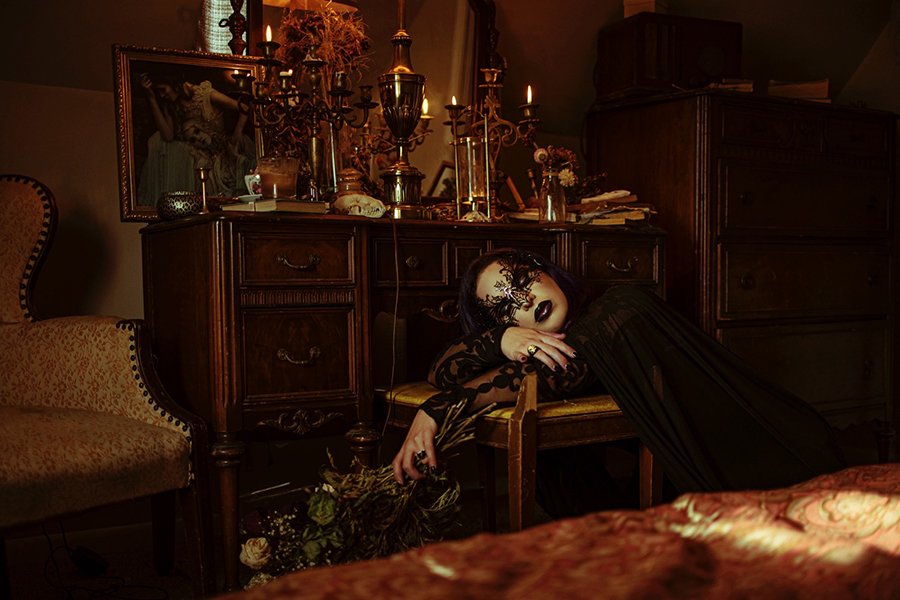 This is just the first set of images from the shoot with Christina. I'll have more from this session in the next few weeks. For now, I'm off to write. I love seeing more and more creative writing and fiction here on Steemit and I'm inspired. I have some @eos.detroit work to do this afternoon as well, and that's all before picking @guthrie up from school at 3:00p.m. I hope you all have a great, productive day. For more photography, art and the stories behind the work, follow me here @kommienezuspadt!