Good afternoons, Steemit! It's Thursday and this is Family Fun Day at the @kommienezuspadt home. Once @guthrie gets out of school, we'll be tearing through the house on a cleaning streak, getting our house in order in a very Jordan Peterson approach. @vermillionfox and I have both felt some stress from changes to our routines and careers, and an evening of cleaning house should do us well. After that, we'll watch a movie, which is typical on this day. Tonight, I'll be going to @caffetto to work for the night.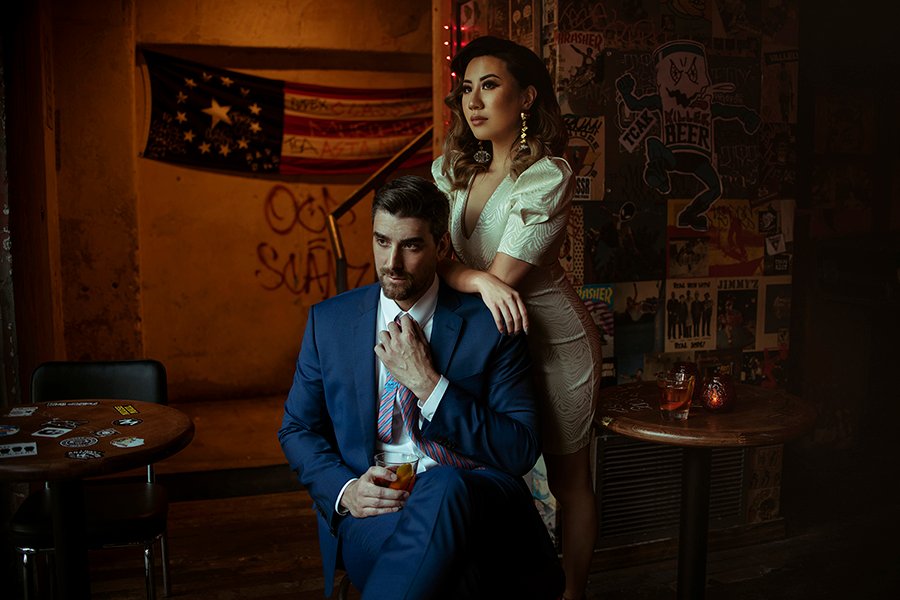 Okay. New photography this afternoon and it's not my typical work. Now and then, on rare occasions, I'll take on a wedding client. I intentionally avoid weddings unless they're for friends or have a sense that the couple are especially cool people. I received a message on Instagram from a Los Angeles couple, newly engaged and did meet with them during one of my trips to the west coast. Ben and Hanae, and we spent much of the consultation talking about horror movies. That was a good sign for me.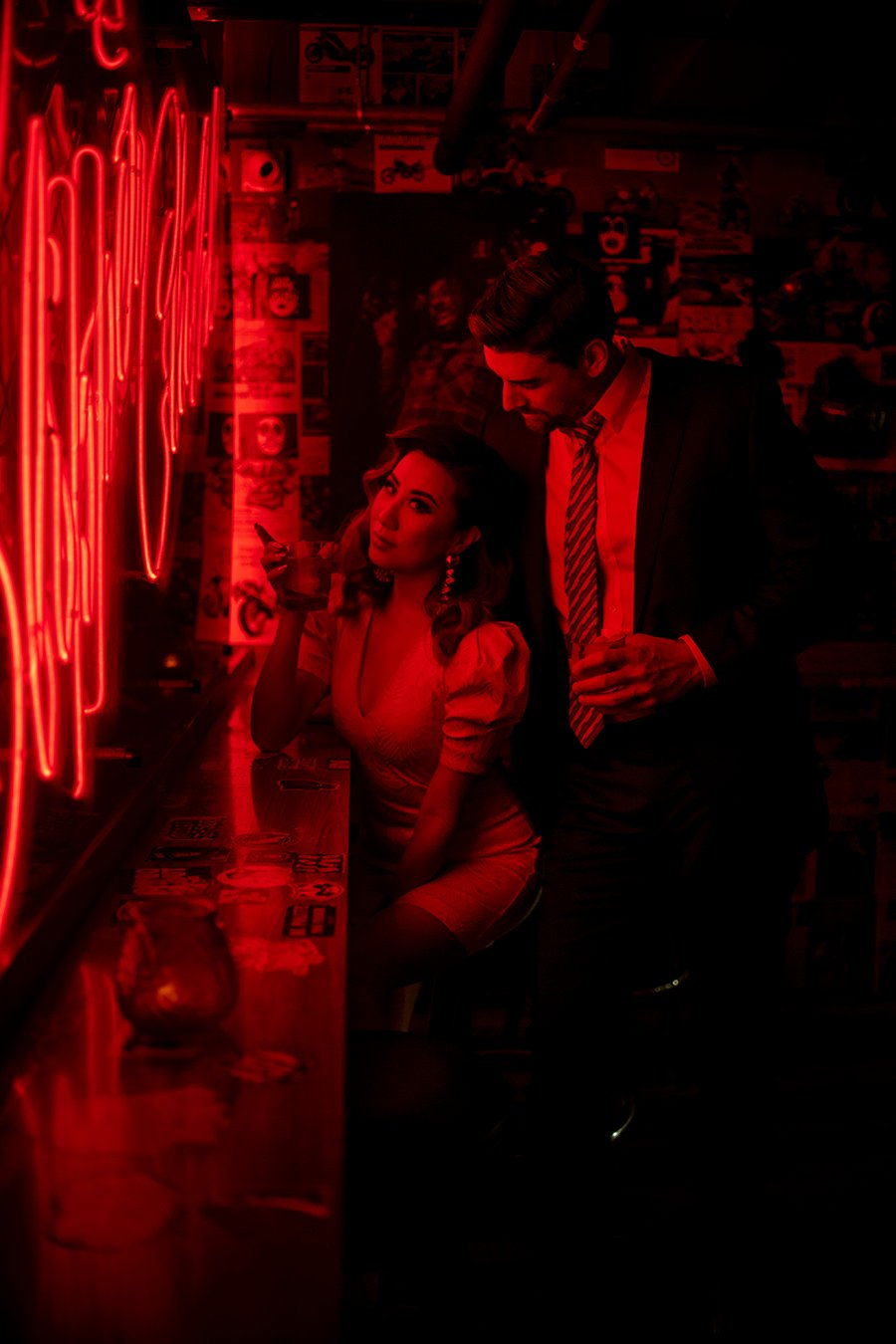 Their wedding is next May in Santa Barbara, and as part of their package they would receive an engagement session. On a two day layover in Los Angeles before flying out to New Zealand, we booked a space at The Slipper Clutch, a legendary punk bar downtown. I loved having clients that trusted me to shoot my signature dark style, especially with engagement photos. I feel like the lighting and mood create such unique images, even though I'm sure they made some of their family receiving invites cringe.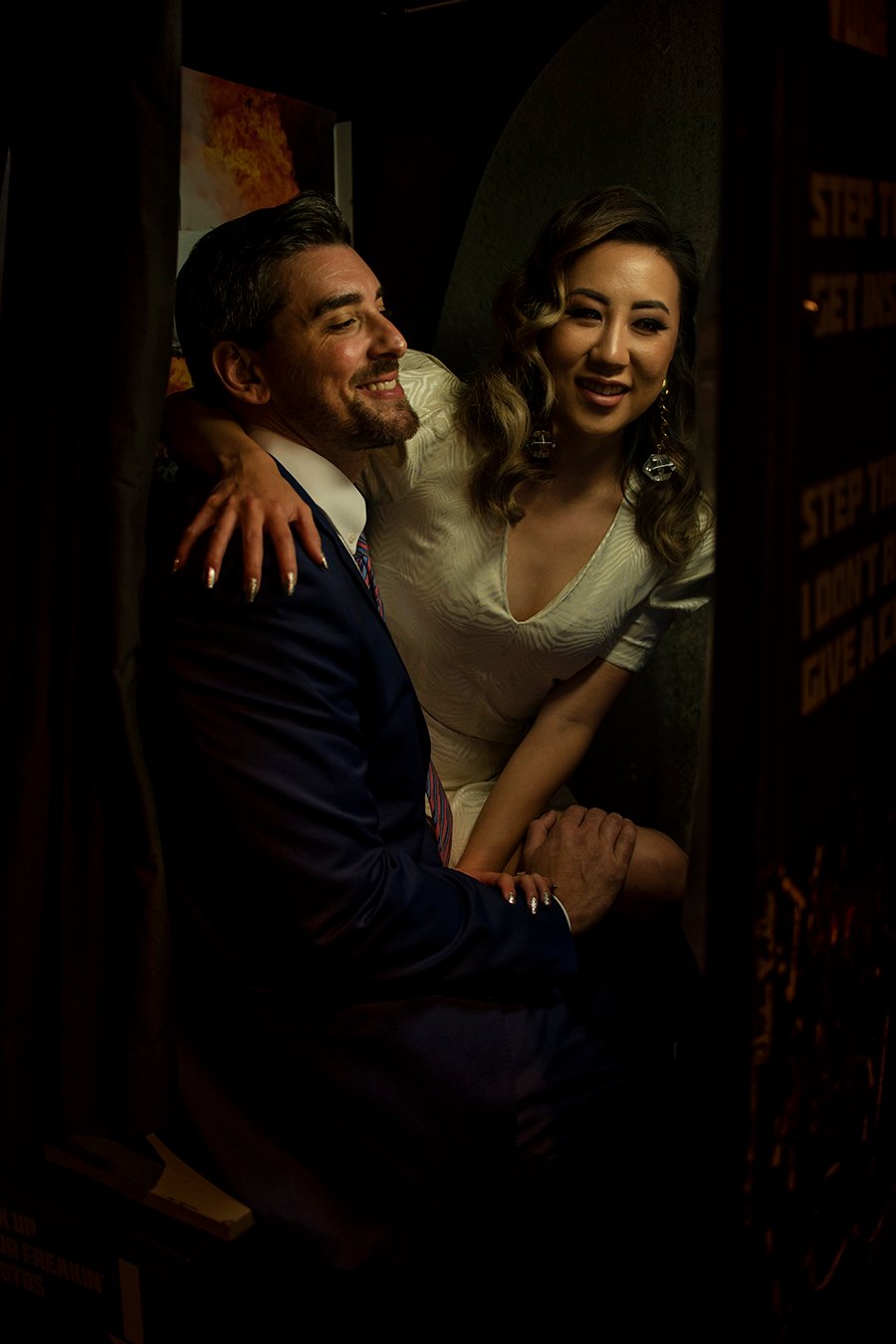 If I could find more clients like Ben and Hanae, I would definitely shoot more weddings than I do. They appreciate my work and my style and didn't hire me expecting to force a square peg in to a round hole. I get to do exactly what it is I do, and that's a great feeling as an artist. I thought this would be cool to share here on Steemit as it's certainly outside of my usual photography content. Thanks for reading and supporting my blog. For more photography, art and illustration, follow me here @kommienezuspadt!