Good day, Steemit. I'm at @caffetto watching dark clouds close in on uptown. It's been ridiculously hot lately, and in the land of 10,000 lakes, disgustingly humid. With that heat, many of those afternoons have included heavy rain, which I think is about to happen. The benefits of a hot, rainy summer has been an incredibly prosperous gardening season. I'm going to save my big @papa-pepper style garden blog for later this week, but @vermillionfox and I came home to ready to pick lettuce and cucumbers! I can't tell you how much that made my day. My lunch was picked, put on a tortilla wrap and enjoyed.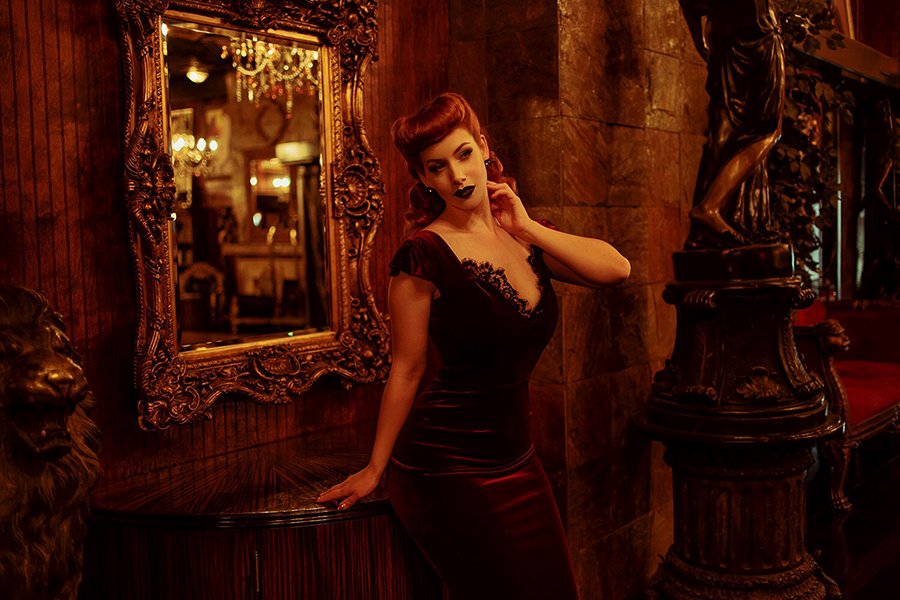 So, as many of you know, I'm leaving for New Zealand and Australia in just over a week. I'm trying to manage my stress about it. If I'm being honest, I'm nervous about it. I travel a lot. I've never been this far away, though. I hate flying, I'm worried about being on the other side of the world. So much can go wrong, and with STEEM and the entire cryptomarket hemorrhaging, I really don't have much emergency money. It'll be fine, I'm sure. It is most definitely a new career milestone, though. I never imagined 20 years ago when I started shooting, it would be taking me to such beautiful, exotic places.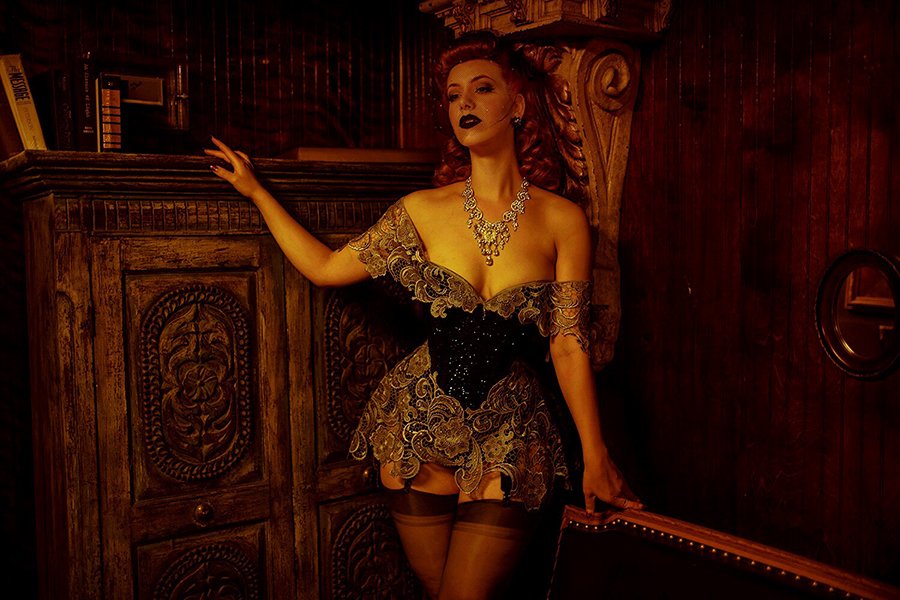 The photos I'm sharing tonight are of Miss Victory Violet. One of my favorite pinup models, and the friend I'll be seeing in New Zealand. We've shot together three times and we have a special connection as collaborating artists. Our first shoot together was in 2015, just hours before she participated in and won the Viva Las Vegas Pinup Pageant. Almost overnight, she became this world renown vintage blogger and model. It was really cool seeing that transformation happen, and to watch her mature and evolve in to the pinup personality and brand she's become.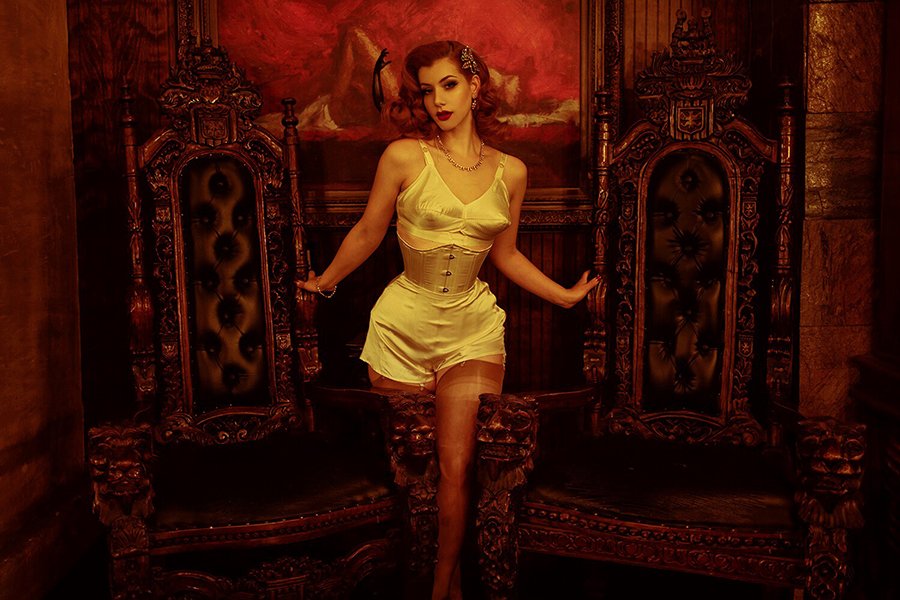 Amidst all the notoriety and fame, she's remained one of the most genuine people I've ever met. I love her company and of course, I love shooting with her. These edits are all new, sort of homage to our friendship. We'll be shooting together in New Zealand as well. The symbolism in that is incredible to me. Although I'm nervous, there's more of me that can't wait. Thanks for reading and support my work here on Steemit, even during the $0.25 days. For more photography, art, illustration and the stories behind the work, follow me here @ Kommienezuspadt! Good night!