Hey, friends! I'm winding down for the night. My eyes are blurry from looking at a screen for 16 hours. I typically jump from shoot to shoot when editing. That's why I prefer to return images as "sets". Three or four edits from a single shoot. Today, because of deadline circumstances, I sent 12 hours on one shoot. I had a break midday where I was able to play Magic with @tarotbyfergus. That was nice, but the rest of it was just a grind. I'm really glad to be closing this laptop […after posting], and reading some of @mada's novel, Rainbow Lullaby.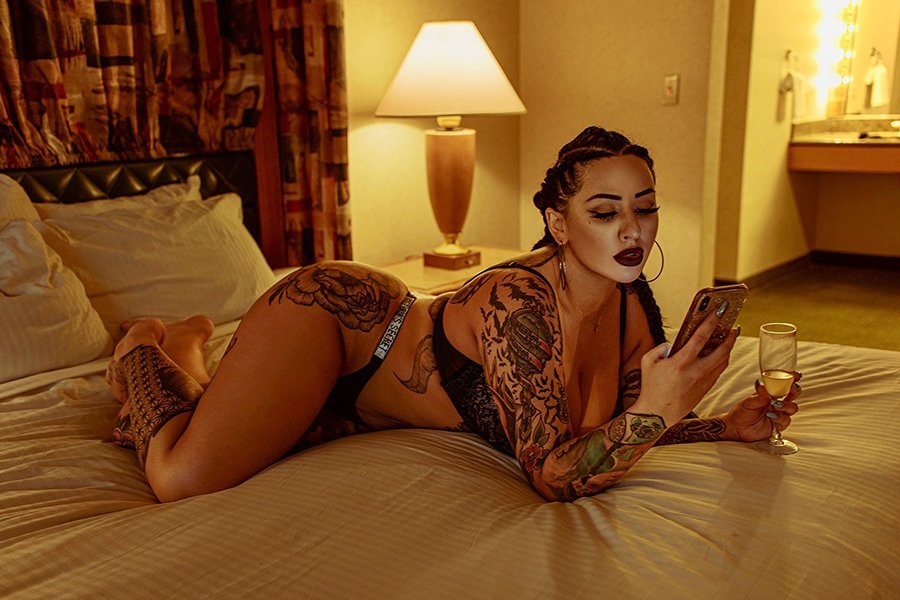 The backlog of work has been really stressful. As I mentioned, I'm on the @eos.detroit team, I'm working with a writer in LA on a comic book, developing another comic and novel with @ghostfish, while still trying to be a present part of my family. During Viva Las Vegas, I shot with this bombshell babe, Drea Alexa. I recently shared some work with her in my Steemit post, "Pure Gold w/ Drea Alexa!". You should visit that if you haven't already seen it. This girl is so awesome and so patient. I appreciate her so much.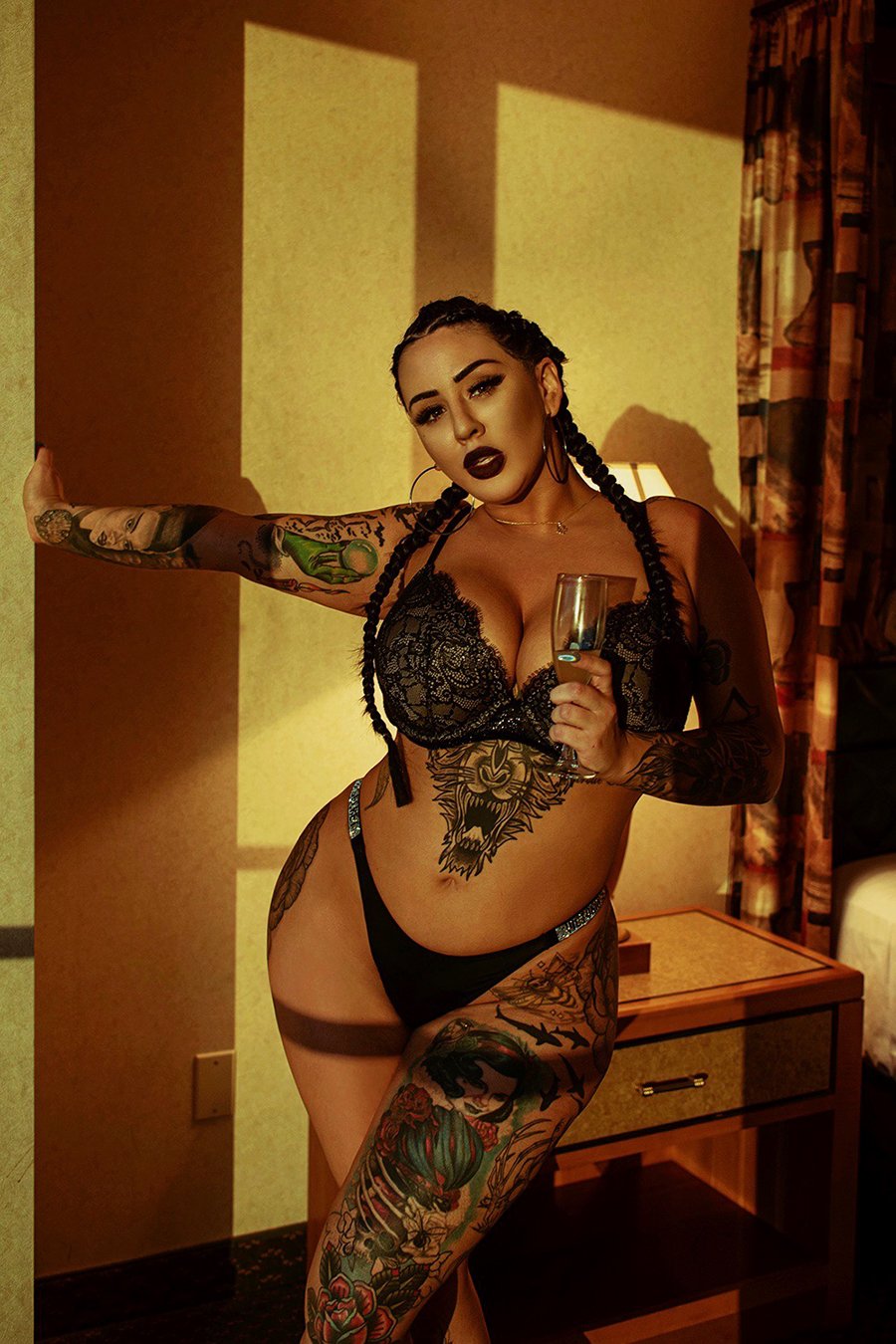 Tonight, I was able to wrap our shoot up. Some of my clients from New Zealand and Australia are messaging me about their edits, but before I could go any further on them, I had to get the last of these edits to Drea. I do love coming back to shoots from earlier in the year because it reminds me of my favorite moments. I've been Instagram friends with Drea for years and this was our first time meeting and shooting together. We were fortunate to catch the beautiful golden hour light right through the hotel window of the Rio.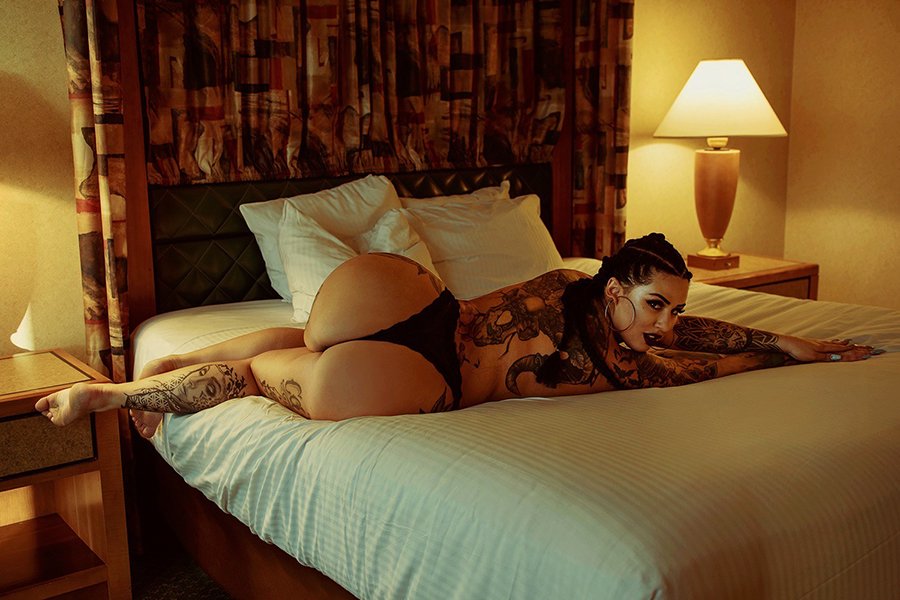 So, this'll be it of Drea until we shoot again […hopefully during Viva Las Vegas next Spring as she now lives there]. I'm exhausted, guys. I tend to take on more than I should. Far more than a person can fit in to one day, but I'm really happy to not be preparing [physically and mentally] for a big international trip. I'm watching documentaries nonstop, creating art and sharing it here on the blockchain. Thanks for following all of it here on Steemit. Follow me here @kommienezuspadt for more photography.