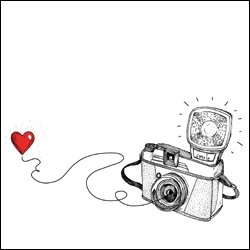 Hi friends, I hope you're fine?
On my side, I start a new life, after ten years of life together, I left my companion because we were really not on the same wavelength, I told myself that life was too short to live unhappy couple, so I chose to be happy single 🤗
I also had to leave my beautiful house, my beautiful garden and my animals. I rent a super nice apartment until I can buy a house 🏡
The most terrible thing in this part of life is that I will not see my children any more than a week on two and that, for the heart of a mother, it is very very difficult to manage 😢
Every day, I pour my quota of tears but I hope that time will do its work and that in a few weeks, months, it will be better and both my children and I will get used to this new life alternately 📅
As someone who is optimistic and always looking for the positive in the negative, I decided to spend my free time doing things that I never had time to do before, since I was a mother twenty-four hours a day.
As you can see on Steemit, I regularly publish photos. I like beautiful things and I like taking pictures. But I have no experience or follow any training 📷
So I decided to learn through books and exercises that I think will bring me a lot.
I did research on interesting books that could help me and I found books by Anne-Laure Jacquart, a photographer with a 52 creative challenges for the photographer.
I will read it and try to accomplish each challenge one by one.
Following this, I will share with you in a post with the photo of my exercise in support and my impressions. I will also invite you in comment to show me your picture related to the exercise of the day if you also want to train. It's always more fun and motivating to learn together than alone in one's corner.
I still have some things to unpack in my apartment, as soon as everything is in order 📦 I will start the first challenge.
See you soon for a nice adventure between apprentice photographer 💋