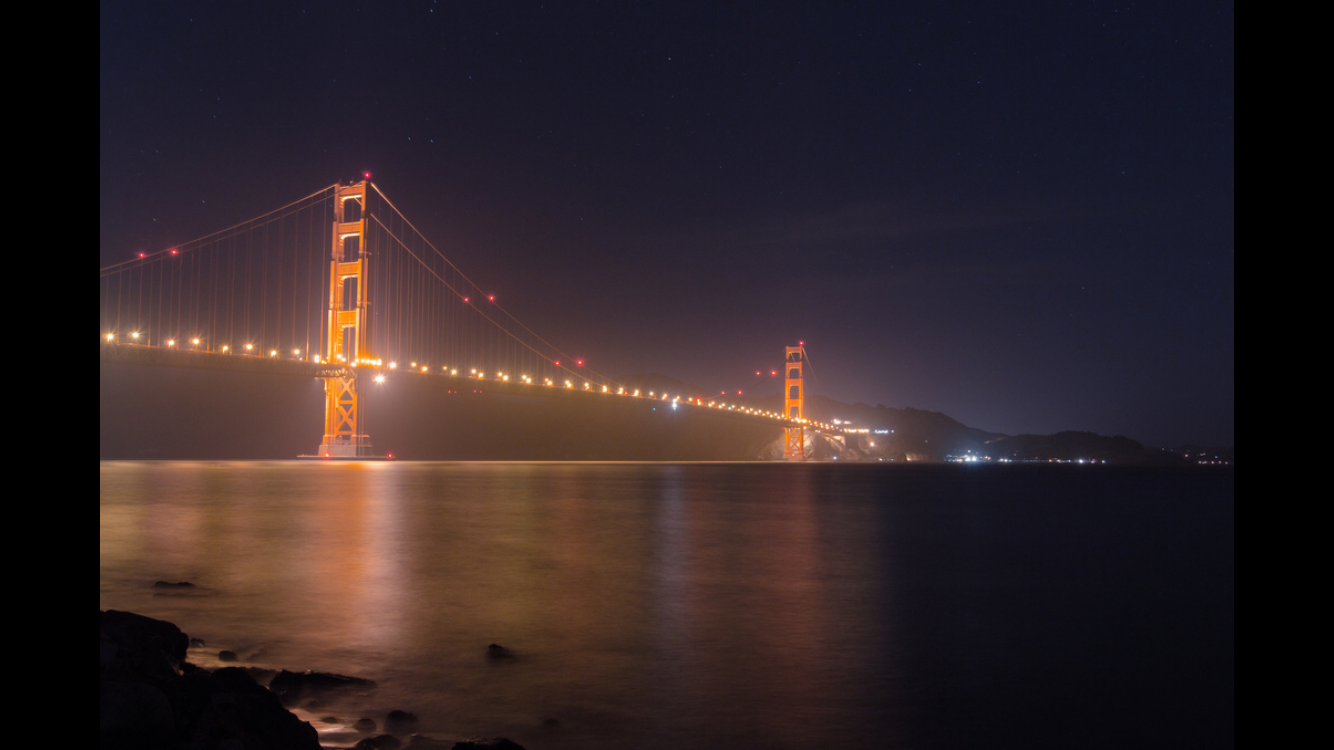 A beautiful photograph of the Golden Gate Bridge at night in San Francisco.
This was taken with a wide angle lens to take a wide panoramic view of the bridge.
The lights of the bridge are absolutely beautiful and shine bright even in the darkest of days.
It's a simple image but one that I cherish personally as I think it came out great.
I hope you'll all enjoy it and comment!