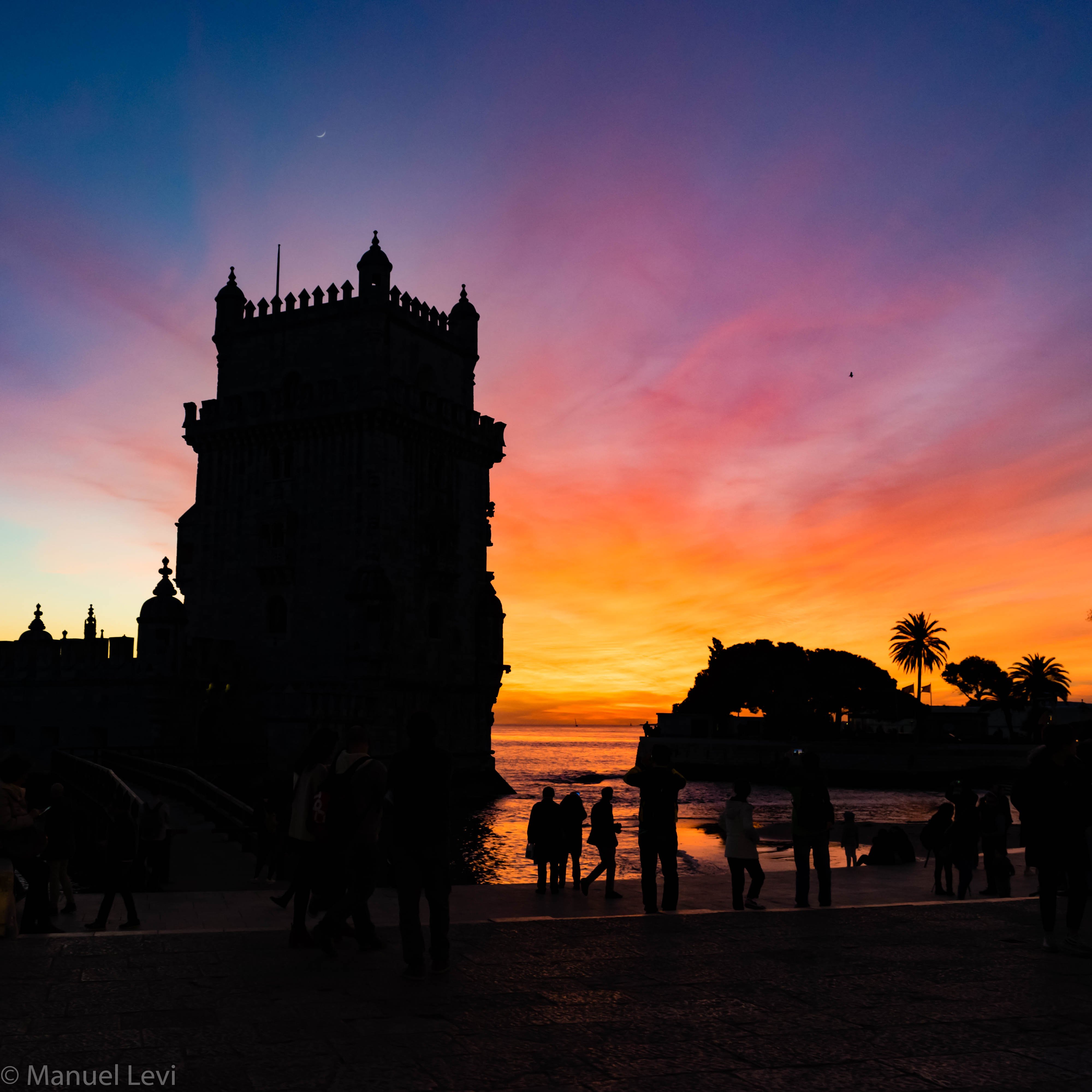 ---
@bluabaleno, @ddomas and I went for a walk yesterday close to Torre de Belém (Belém, Lisbon).
The reward was a sky with colors too rich and intense to be fully captured by the camera.
The moon is above the castle and the sun is setting behind the palm trees.
Taken with a Nikon 3300 with 35mm f/1.8.
---