Hi there :) I hope you're having a wonderful day!
Today, I'll be sharing with you this picture of a very tiny grasshopper's old skin, after getting a change of outfit for spring as my entry for the 9th week of the Photo 52, 2020 challenge created by @wwwiebe.
This week's theme is "MACRO"! And I'm a sucker for those.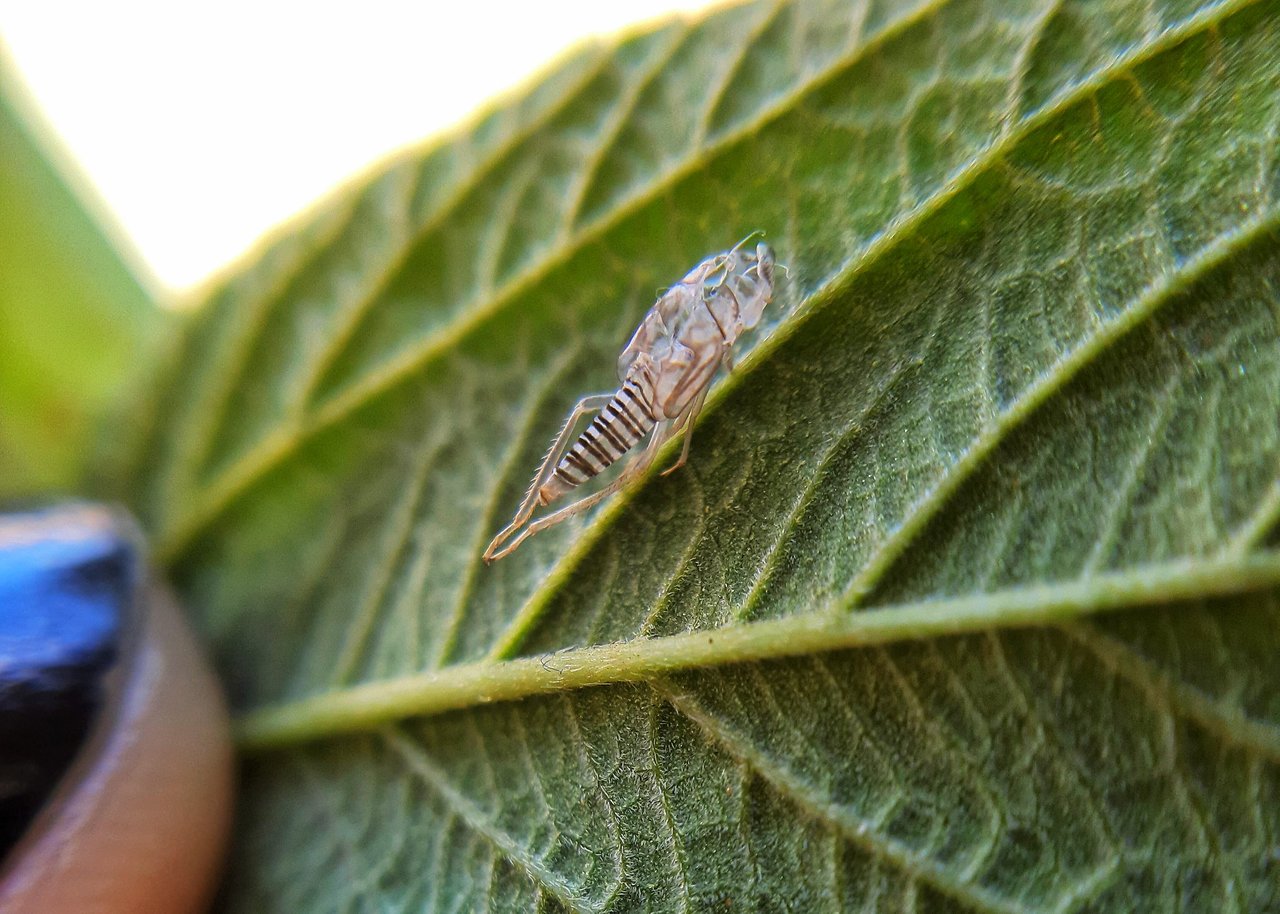 I recommend opening in full size to see details the best.
I mean, just LOOK at those minuscule legs!
---
I took this picture one day I was feeling quite unwell, I had the flu and my grandma told me to bring her some leaves from the backyard to make me some tea; oregano, rosemary, lemon grass and pennyroyal. In my search for this last leaf, I saw this extremely small clue that a little grasshopper had been there.
I had to take a picture. So I grabbed my phone and geared it up with a cool set of lenses I got from Amazon a while ago to take macro photos that I can carry everywhere (because I indeed am a sucker for macros).
I took this other picture without the lens to give some perspective on how really small it was.

To me, anything so small and adorable is worth a space in my blog. It is just so cute. I hope you enjoyed seeing the gift this tiny friend left for us to remember grasshoppers also change of skin! :)
If you like photography, make sure to participate on this awesome #photo52 challenge! You can see more of it by going to @photo52's profile.
---
Taken by @mariacaffrey using Samsung A50 and XYKEEY Macro 15x lens, with F1.7, ISO 40, 1/120, processed with Snapseed.
Images above belongs to me; all rights reserved