Hello guys! Hope you're having a nice saturday! My cat Lucy sure is!
For this Caturday I'd like to show you a couple pictures I took of Lucy, my eldest cat. She's almost 19 years old and looks pretty as ever!
These are a couple shots I took during a blackout a while ago, I was very bored and the only charged divice in my house was my camera.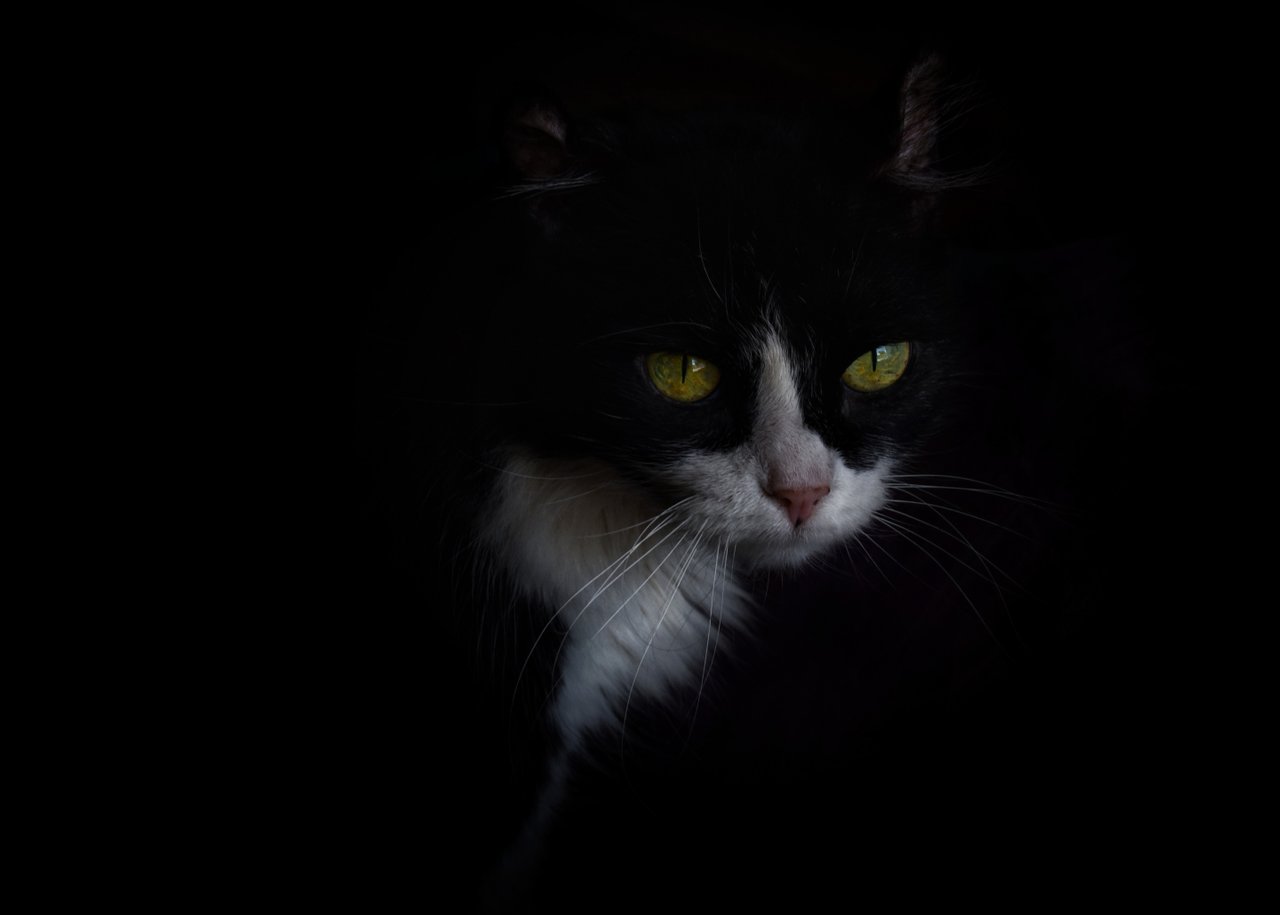 She's grumpy 24/7 and hardly ever lets me take her picture, so I got lucky just this time.
---
I edited it a litte by lowering the exposition of the backgroud so it would fuse with the black fur in her, getting this rather dark image in which the main focus would be her beautiful eyes.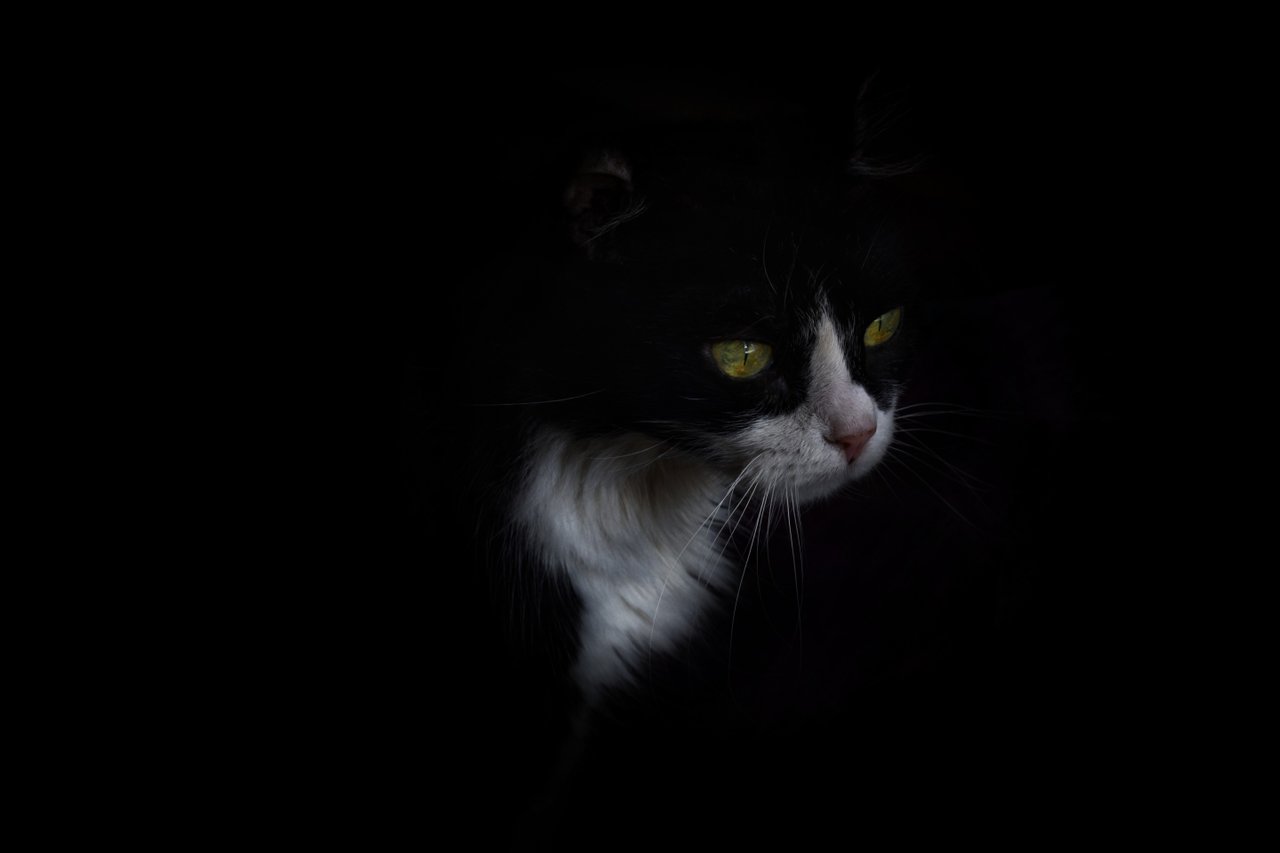 I hope meeting my old Lucy has made you happy. She may be tired of life in general, but I'll never get tired of loving her.
---
Taken by @mariacaffrey using Nikon D3400 and AF Nikkor 18-35mm, with F9.0, ISO 100, 1/100s, processed with Snapseed.
Images above belongs to me; all rights reserved