Turns out that Reykjavik has two massive organs. The one in this picture is the organ inside the Hallgrímskirkja church. The other massive organ is the blue whale penis in the phallus museum just down the road.
This one was a bit more interesting, to be honest. It's 15m tall and weighs in at 25 tons. There are also over 5000 pipes on it. I wanted a go, but they wouldn't let me.
I framed it with the church archways in this picture, which I really like as a monochrome image.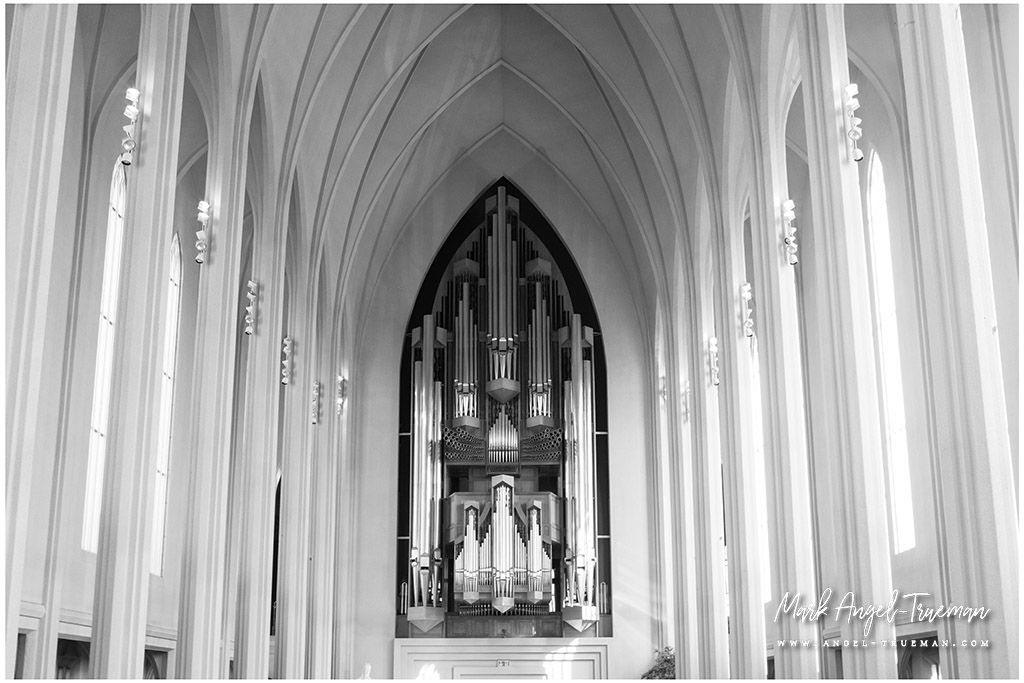 Hope you like it
Mark