I went out to buy fuel and milk because we had run out of it last night. I also dropped by the harbour to take these long exposure photos. It was about midnight.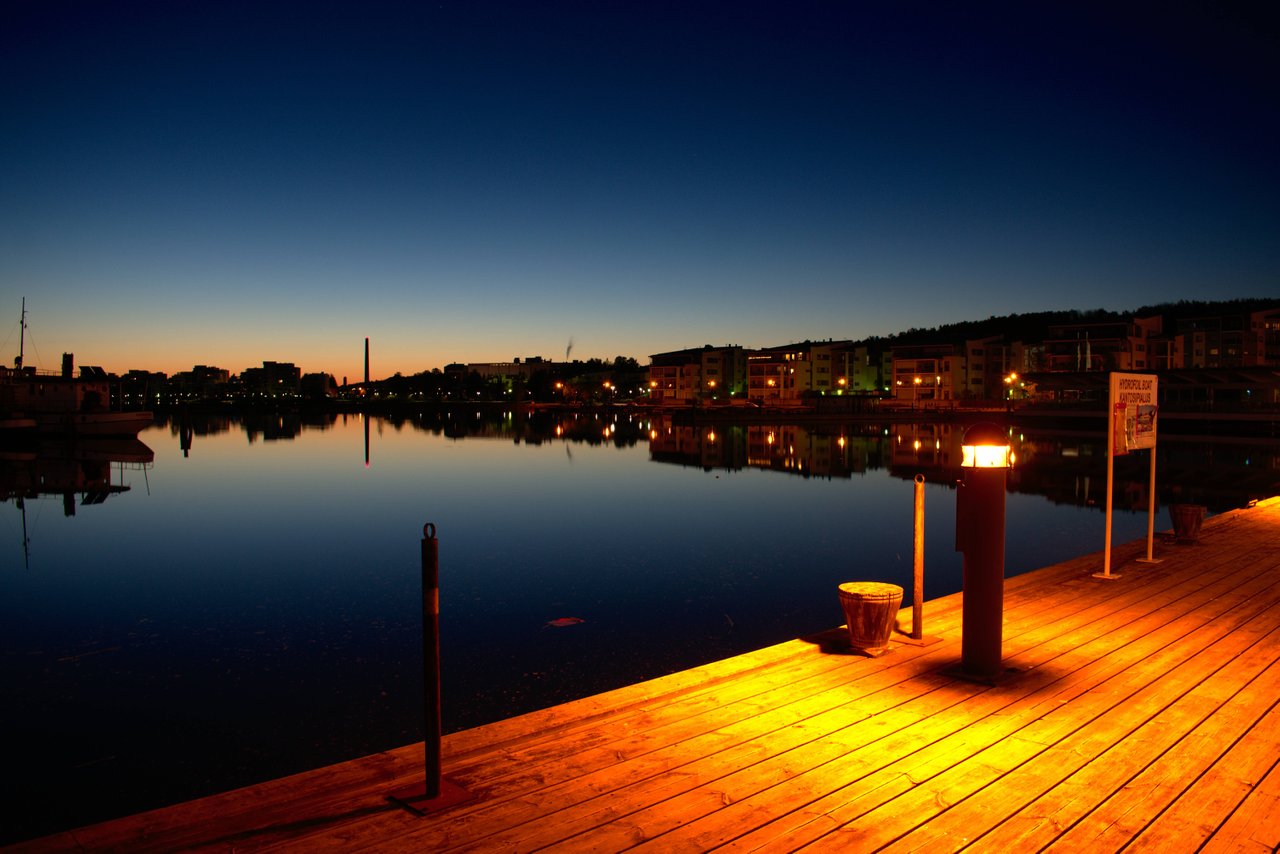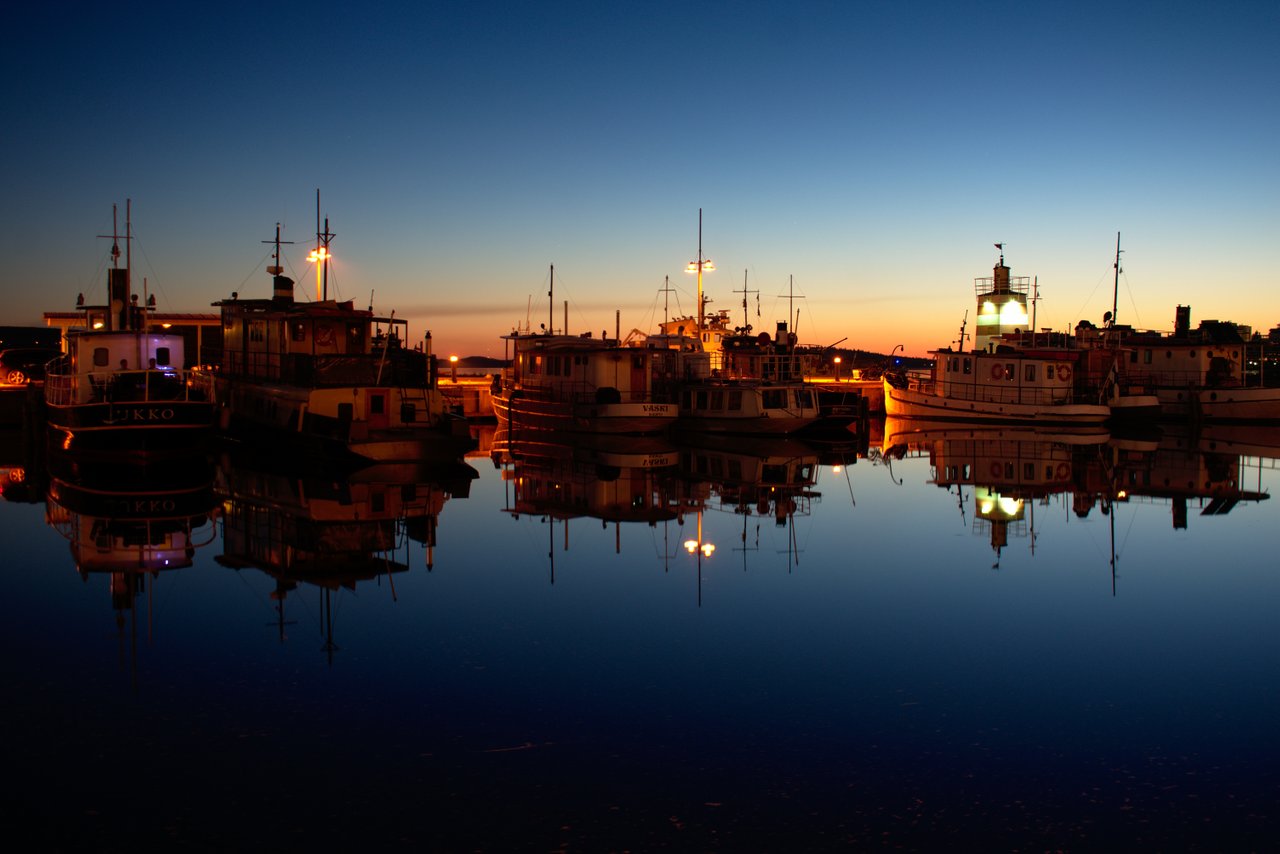 I simply love the light at this hour. I took photos of this type last year, too. But now that I have a DSLR and a tripod the technical quality of this type of photography is totally superior to my last year's photos.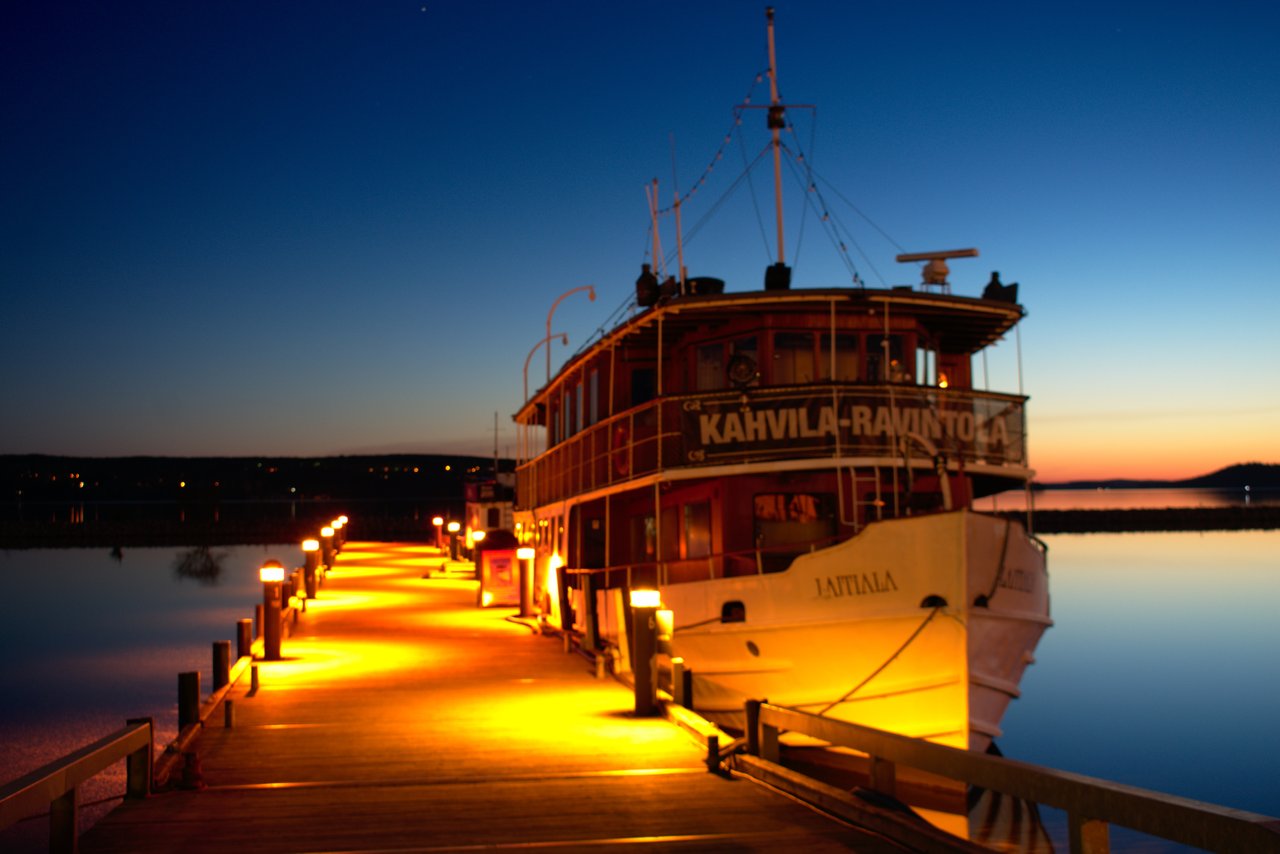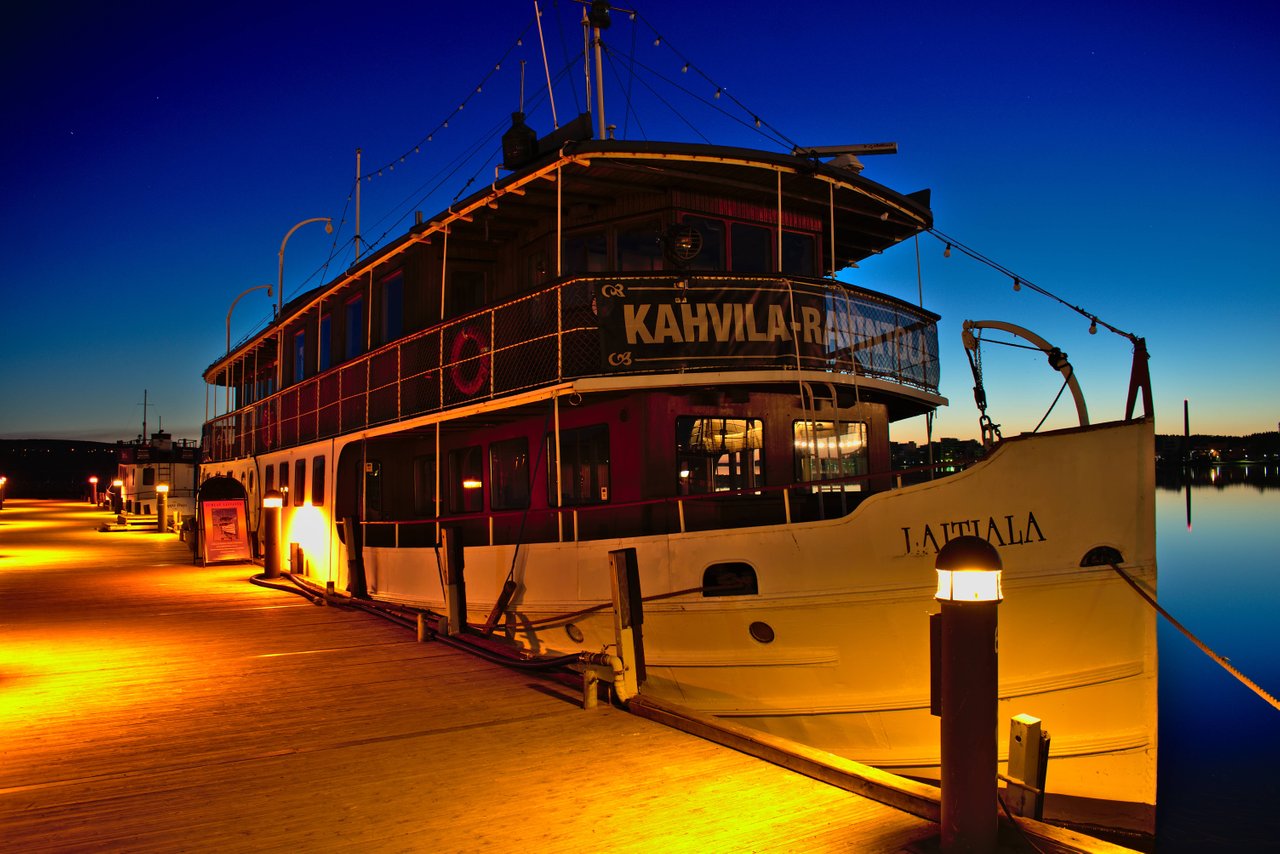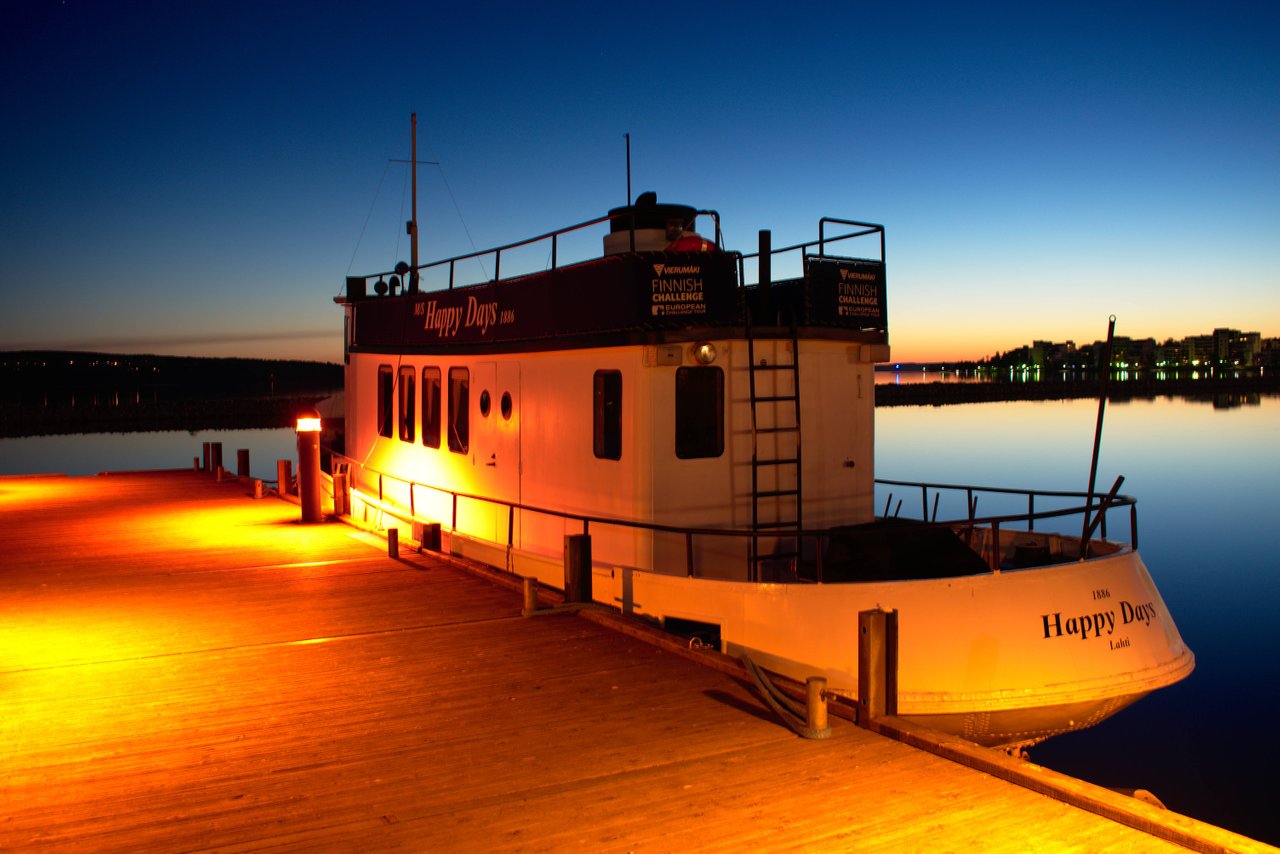 Another ship at the pier. This is a clear sign of the start of the summer season.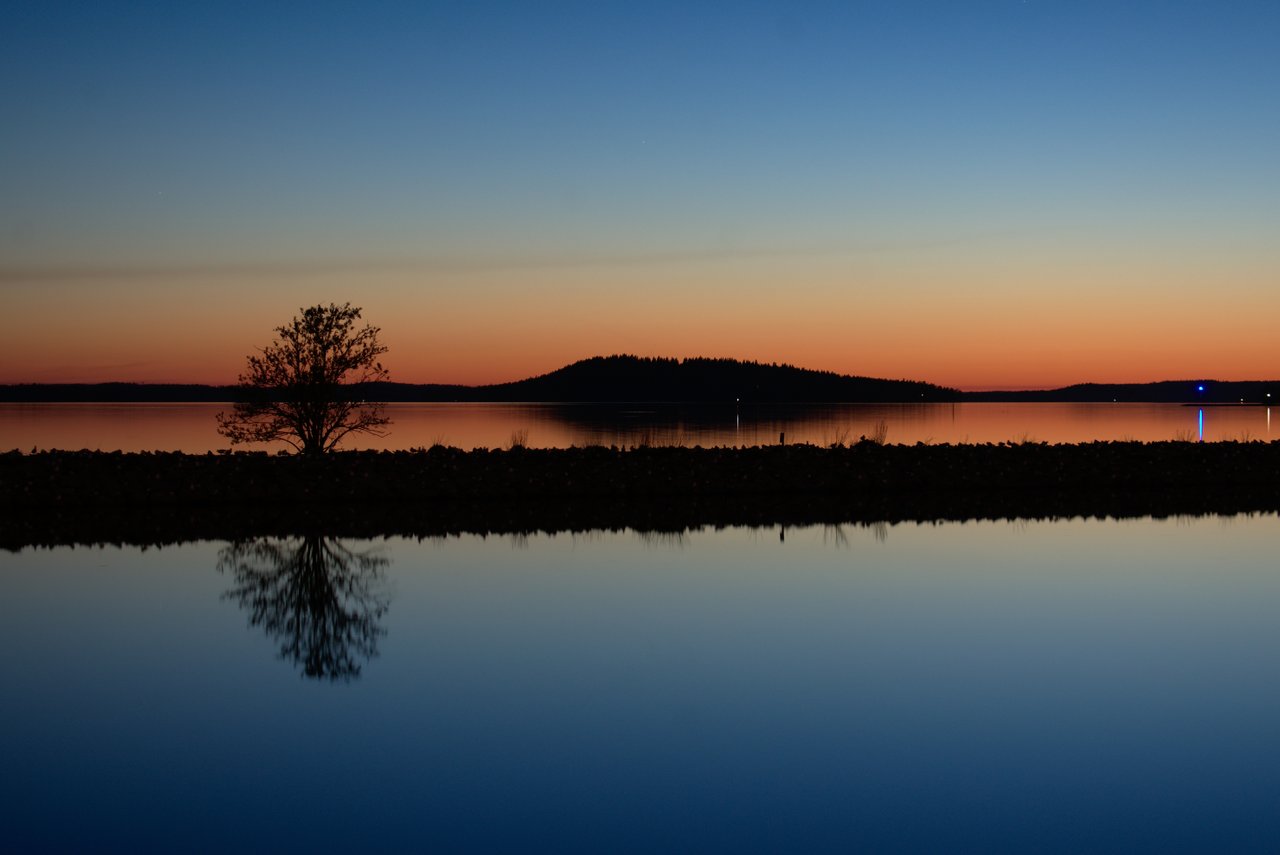 That's the north-northwest. The sun sets in the northwest.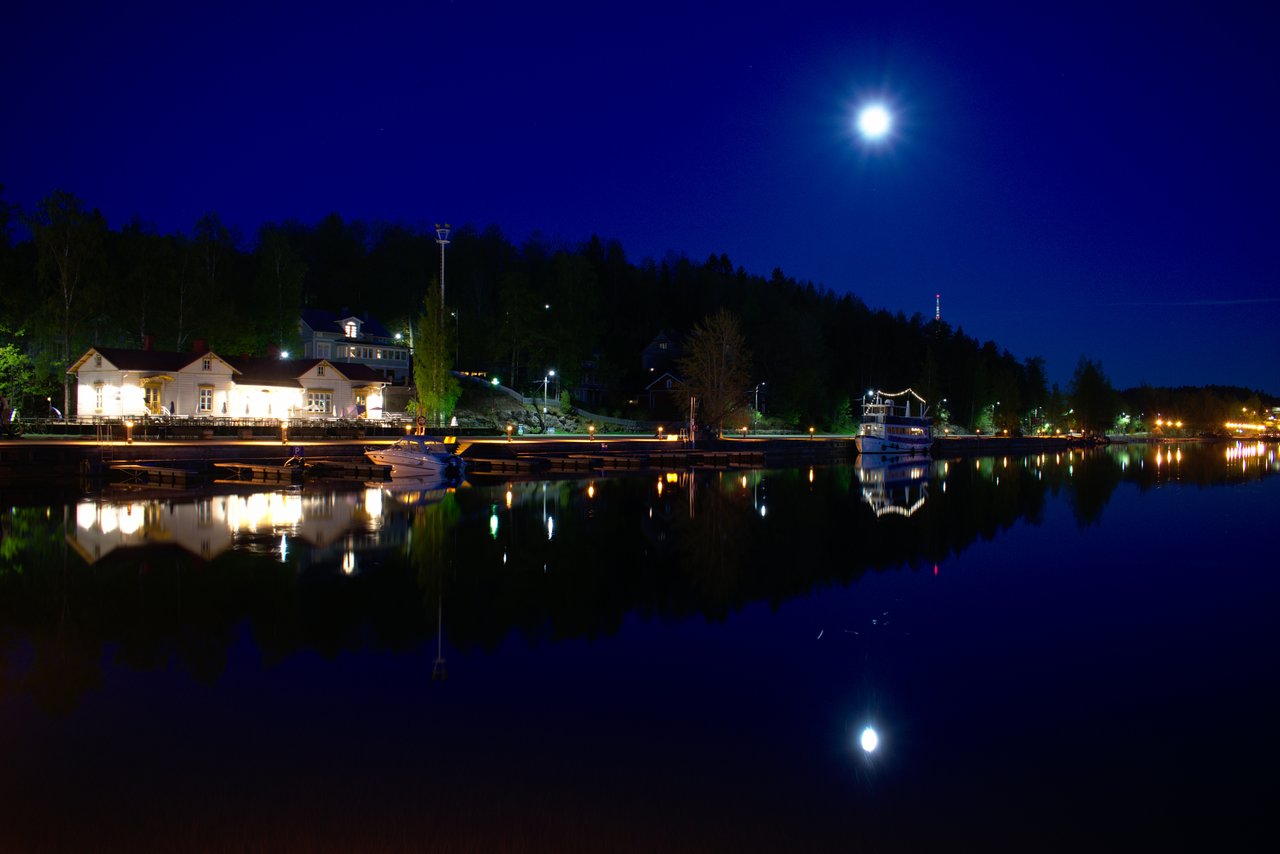 The Moon is quite bright, isn't it.