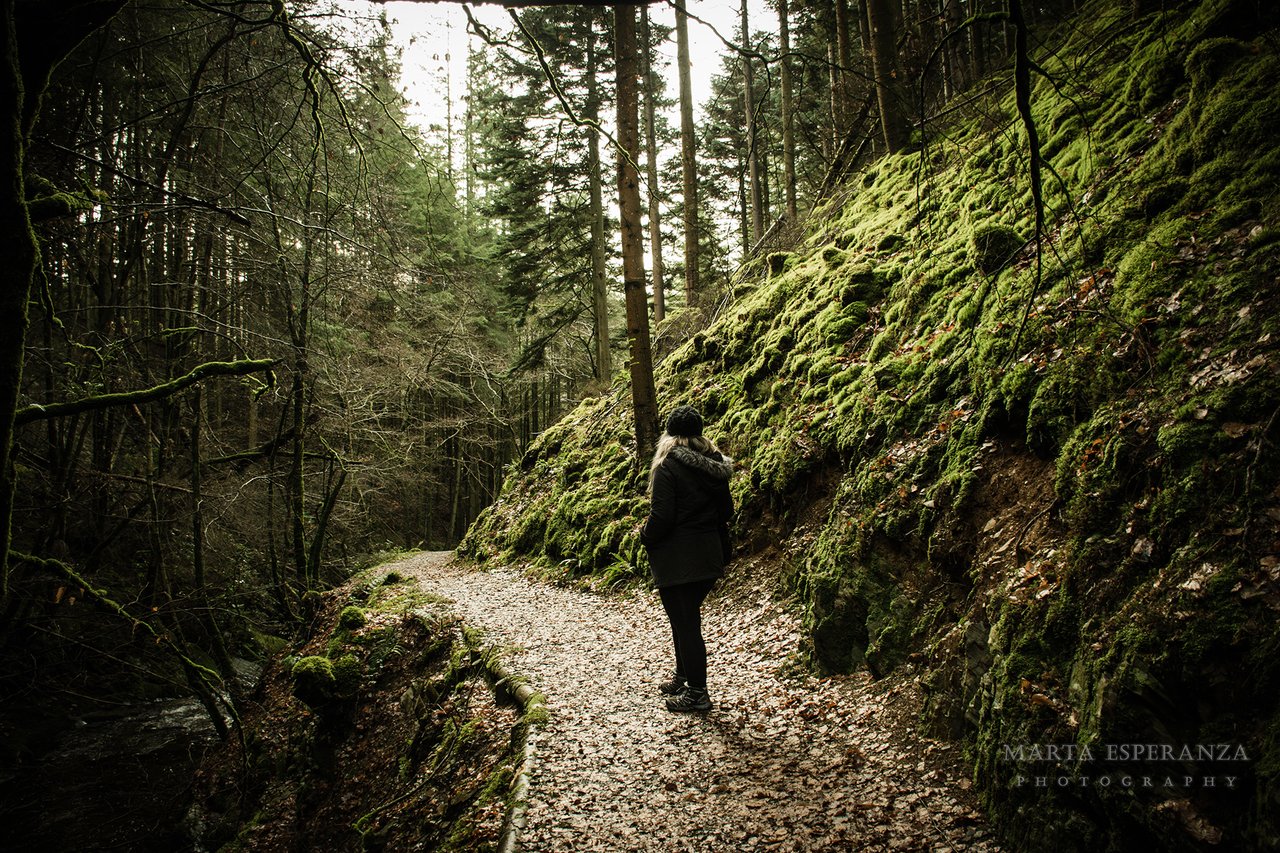 Hello Steemians,
Today I come to you with another adventure blog. Forest and hiking retreats are one my favourites but it's hard to find the time for them amidst the chaos of life I'm leading at the moment.
I hope all of your holidays have been good, filled with joy and love. Mine have been truly amazing, the one thing lacking though, was snow. The UK is quite alien to snow. When it falls it's treated like an anomaly, with a lot of people panicking and a lot of businesses shutting.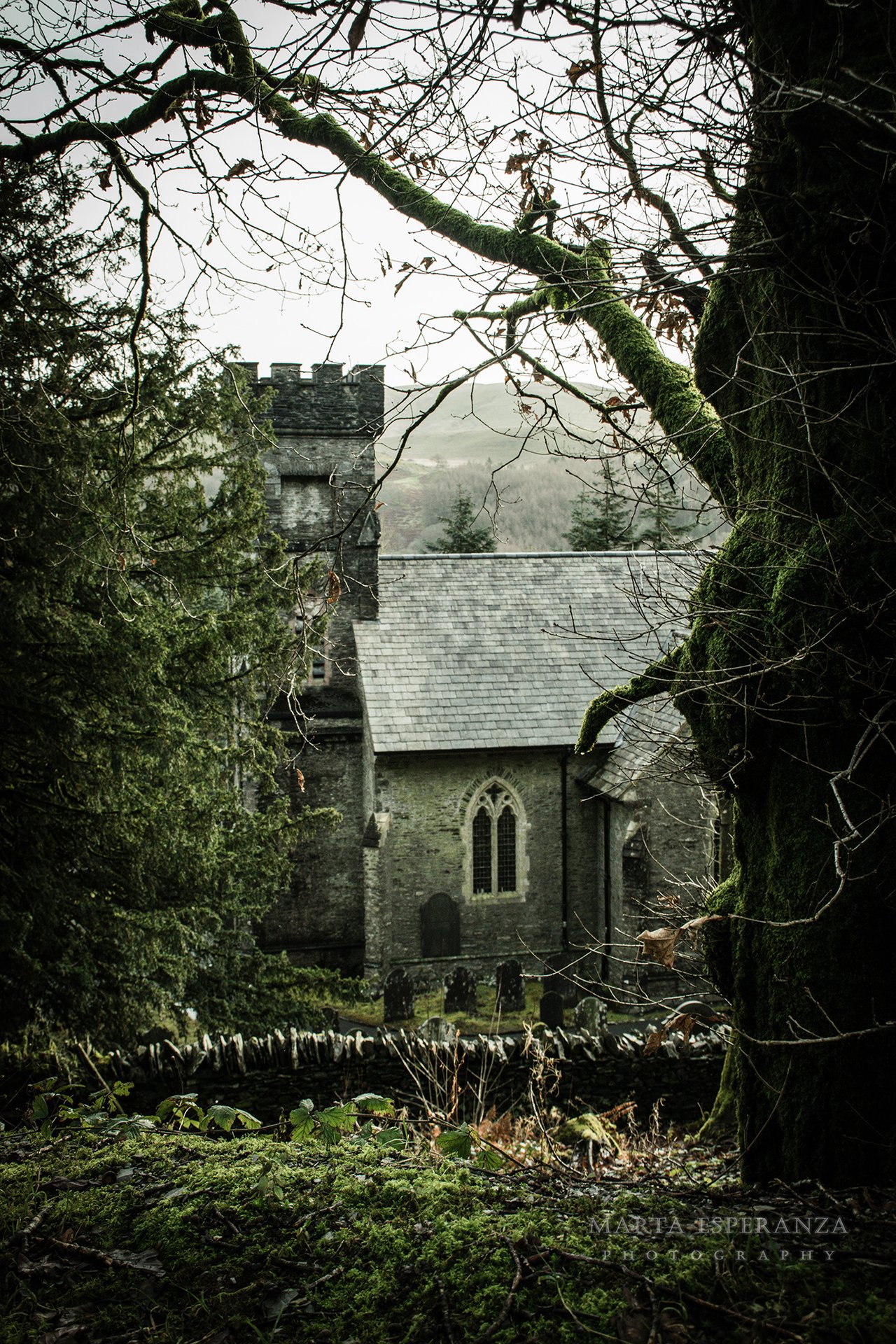 Last year I went to Poland, especially to experience the snowy weather which emphasizes my Christmas mood, I was met with plenty…. But guess what, upon my return home it snowed in the UK as well! It almost seemed like I brought snow back with me from Poland. It was sudden and there was no indication of the blizzard that hit the UK that year.
This year, non-stop I've seen news articles and weather reports of up-coming blizzards and snow forecasts, getting all excited to be met with nothing. A bit of rain and wind, a little sunshine but no snow.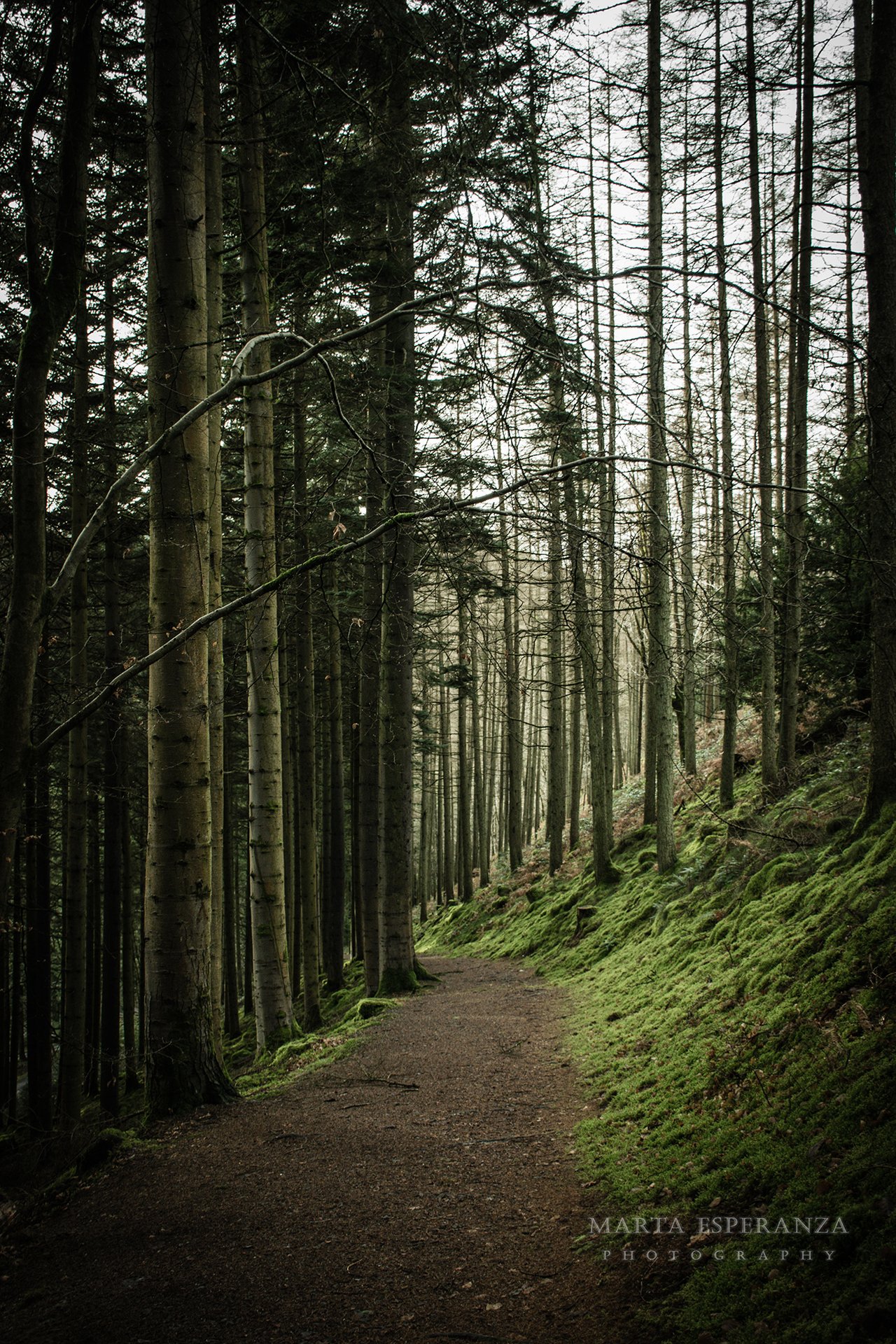 Regardless of the weather, the wintery Welsh landscapes still look wonderful. And though I'm sure snow would result in some exciting winter shots, I was still looking forward to seeing the beautiful place and what it has to offer in this wintery season.
Setting off in the morning, as the days are much shorter, I arrived onto the hiking path and began my hike. The excitement was giving me a little spring in my step, as it's been a while since my last forest trip. Straight away I was stunned by the deep green of the moss and trees stretching before me.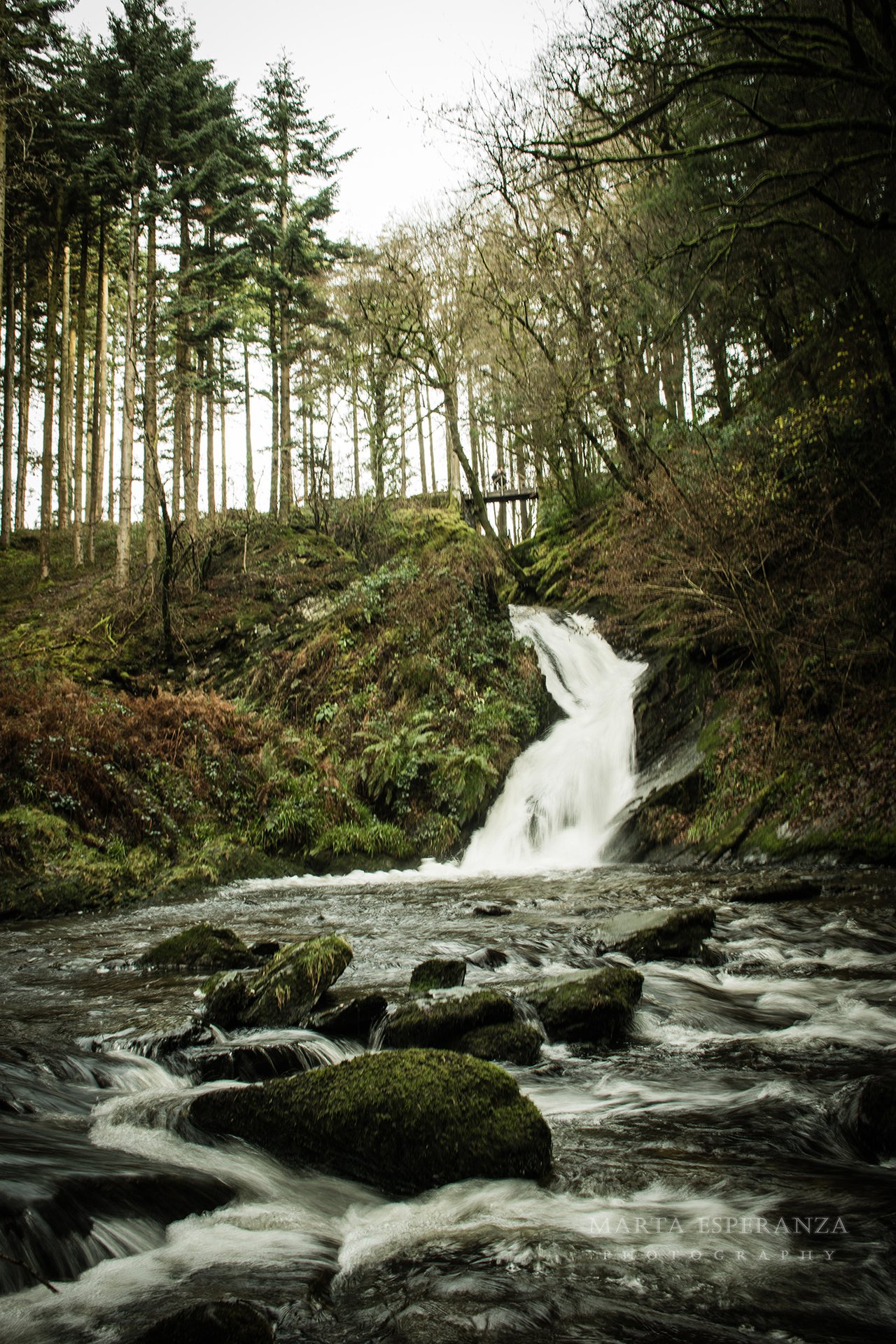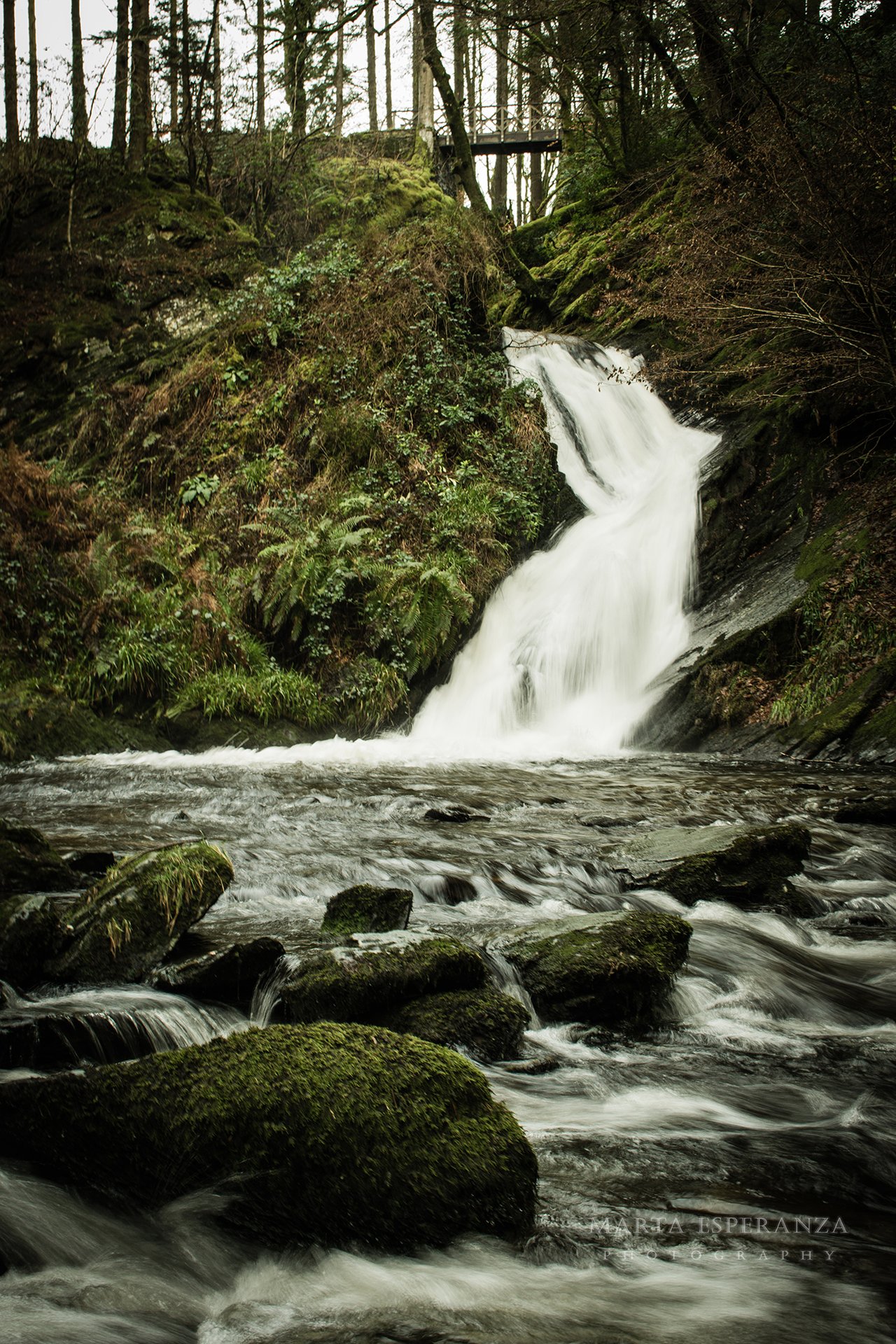 There's a lot of different paths to take in Hafod, and being there only once before, I decided to pick a different one to the
last time, to see what else this place had to offer.
Soon enough I was met with a breathtaking view of a waterfall above which there was a bridge leading to another path, I was on previously. Seeing this view from a different angle, was amazing. The sound of the water gushing with such force yet such peace, eliminated my thoughts and I was able to fully embrace the moment in all it's glory. This is such an amazing place to quiet down or meditate.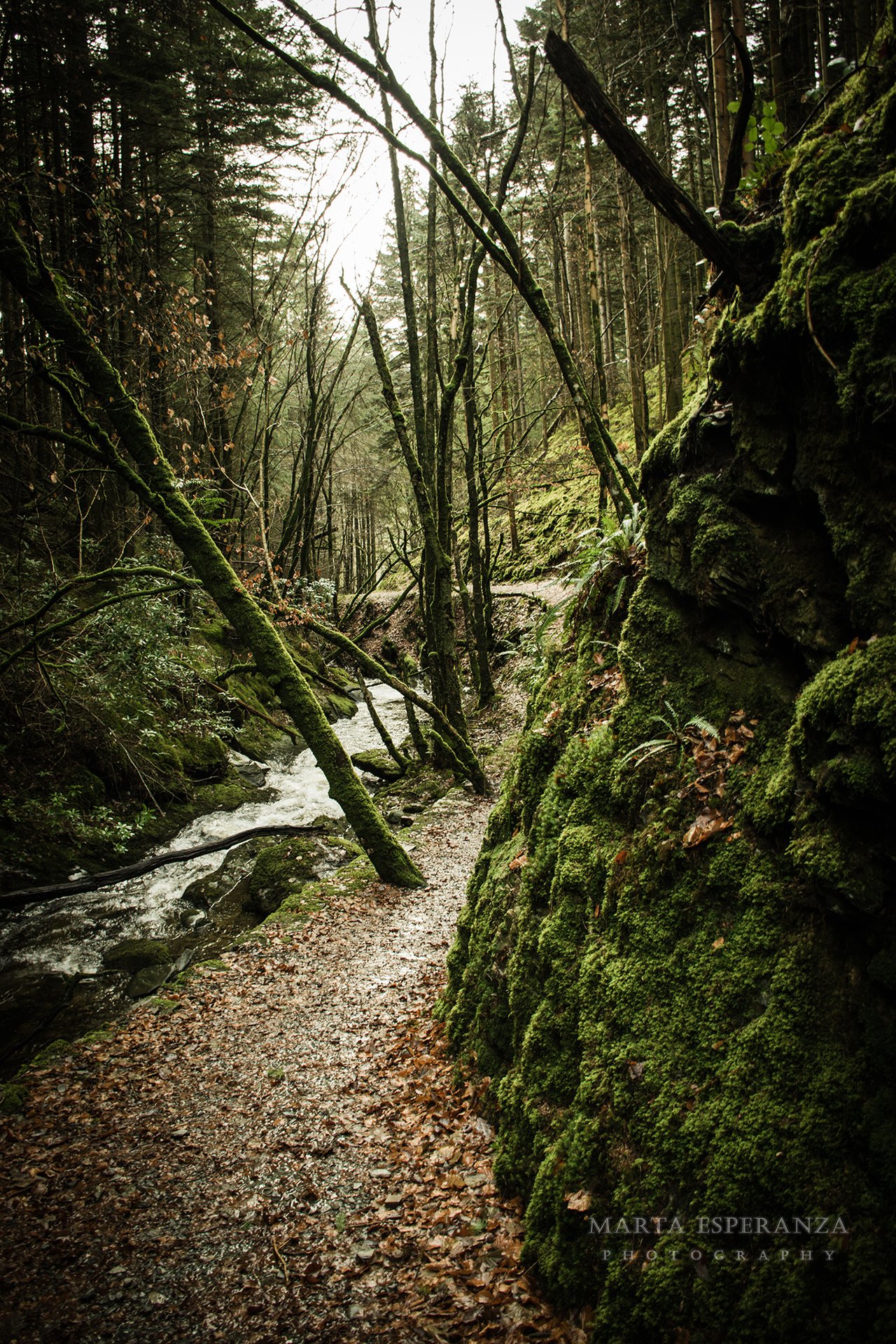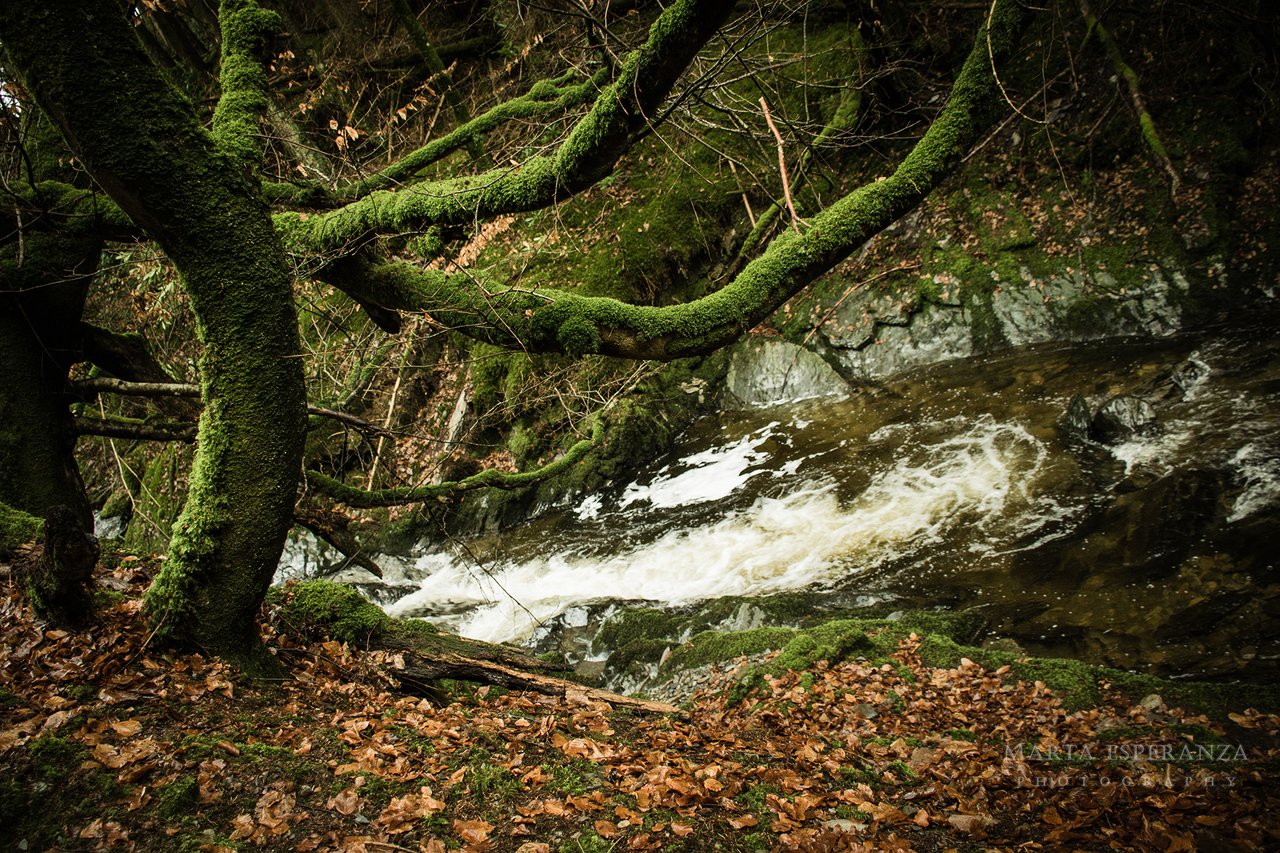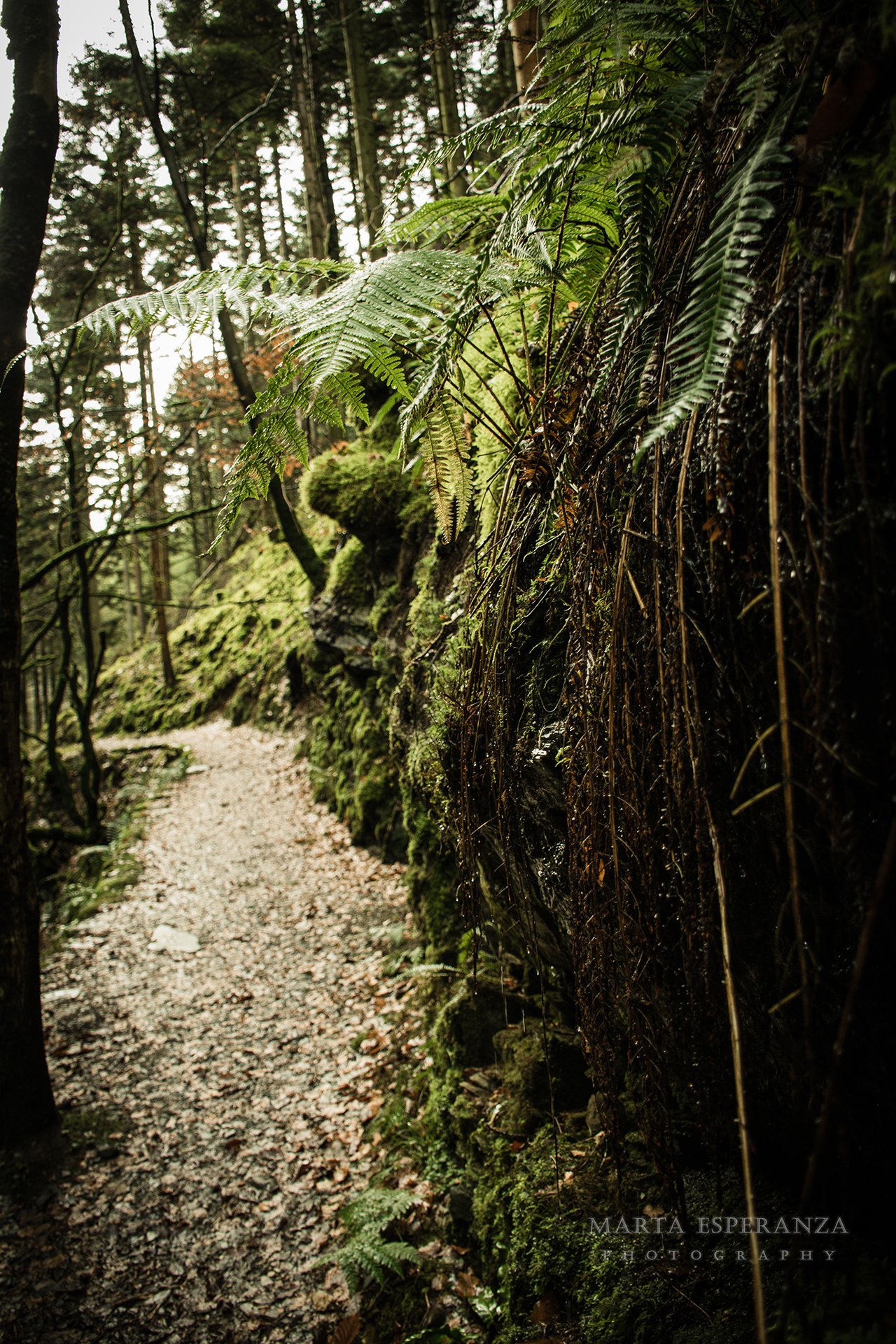 Away from the waterfall, a path that looks like something out of the movie spread before me. Swirly and surrounded by vibrant green, if it wasn't for the cold, I'd forget it's December. I followed the path with the river rushing on the side of me.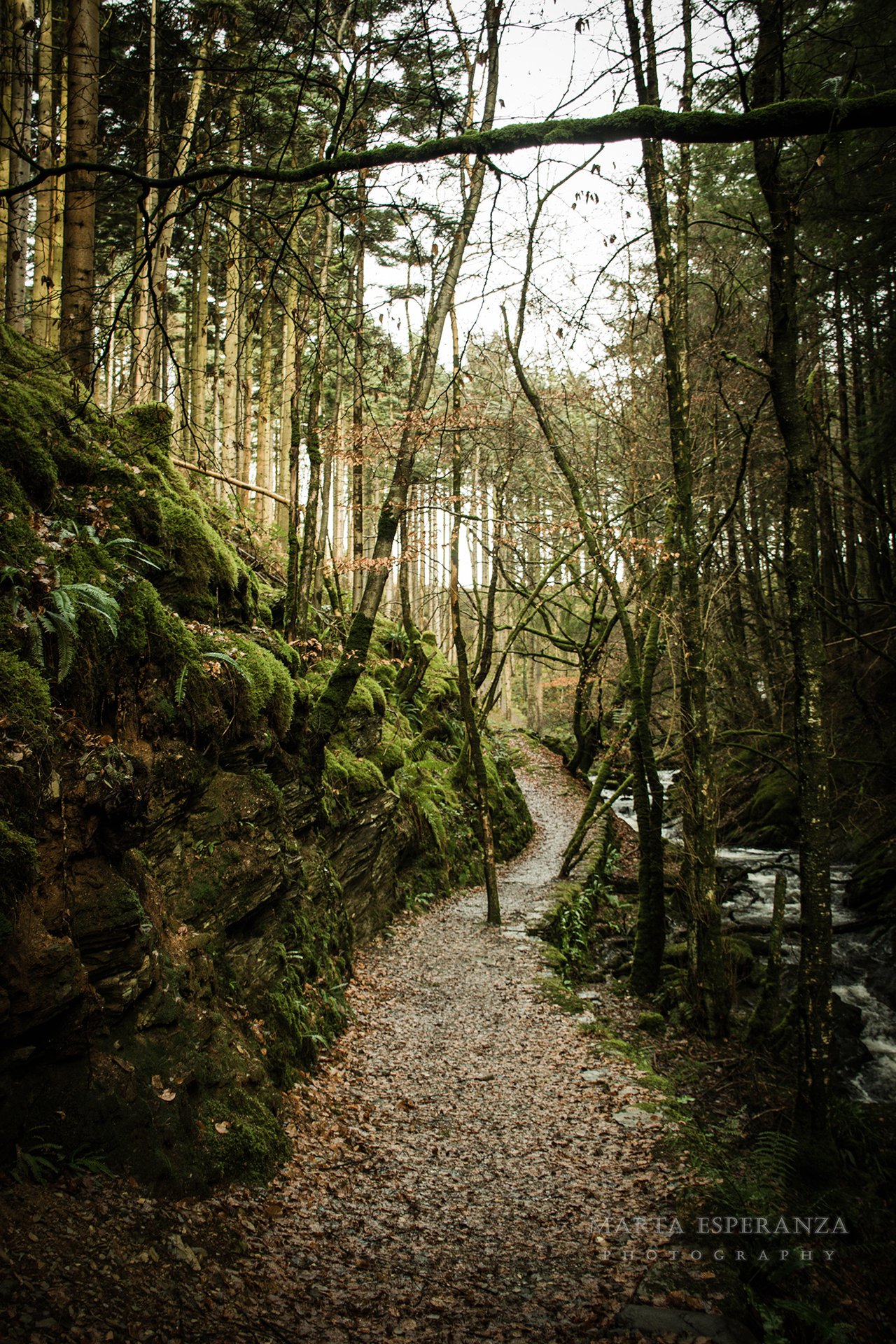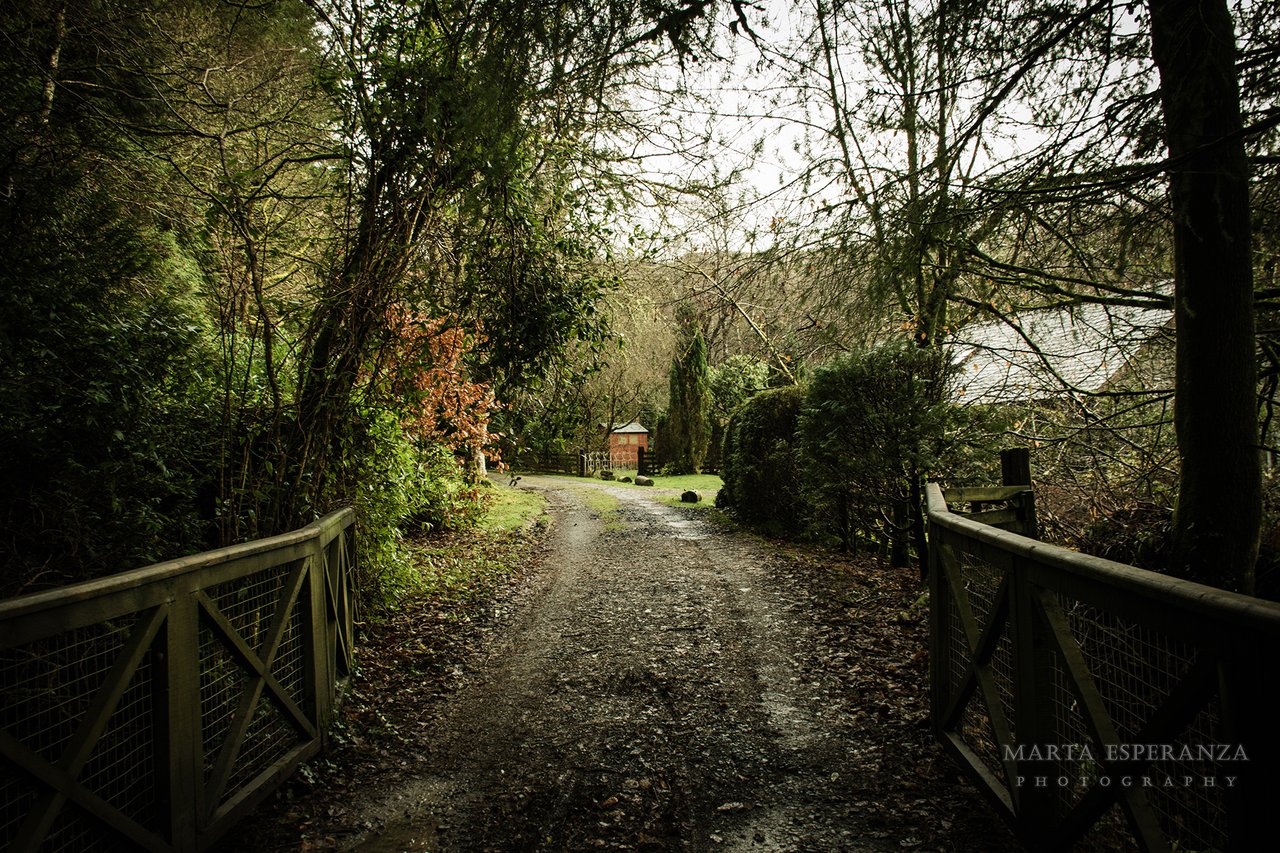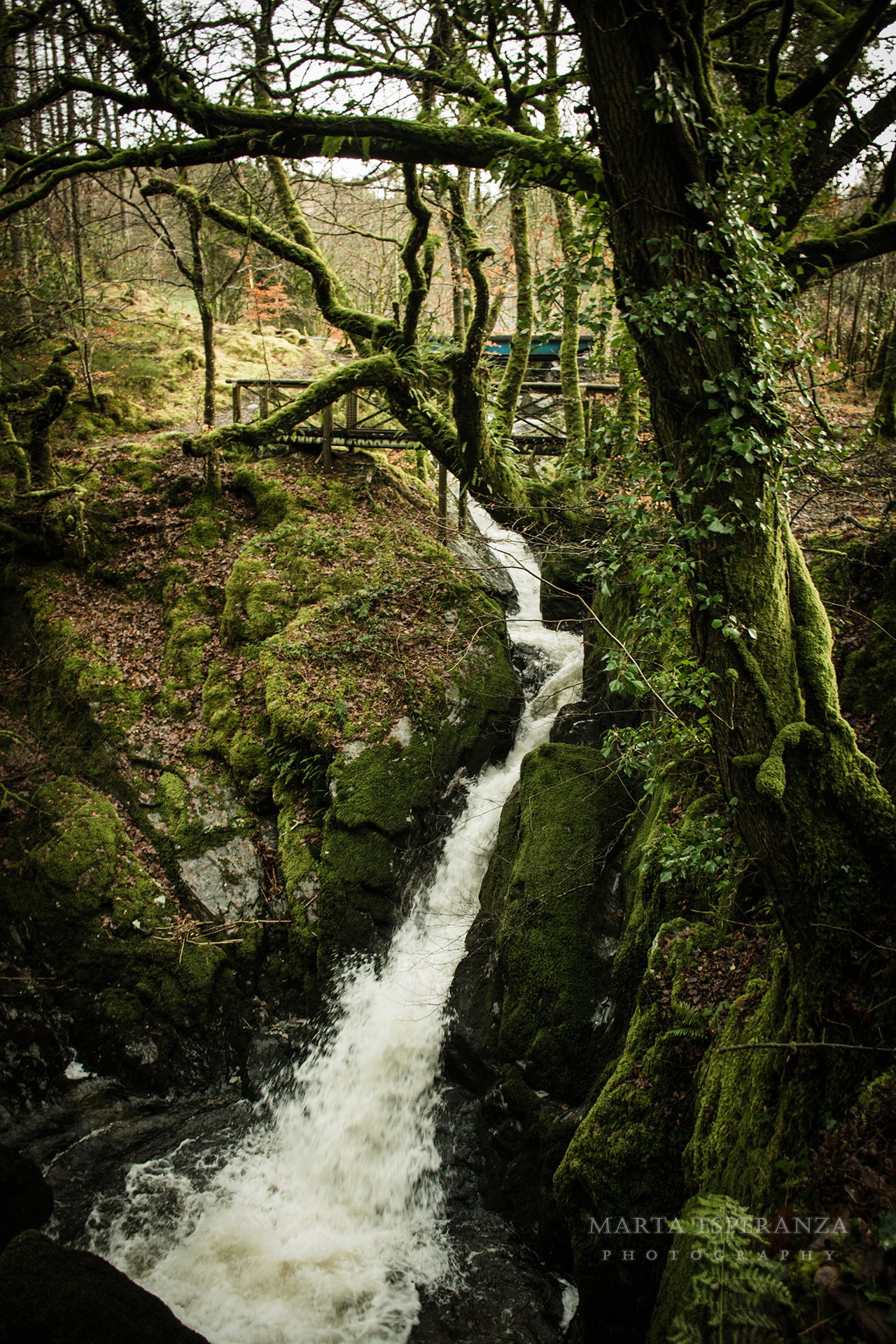 I felt as if I embarked into an enchanted forest full of mystery and magic. There was not a person in sight, just the sound of the river and birds singing from above. I walked until I reached a bridge over the river, a sign of human life. The bridge showcased another mini waterfall, and while I found it mesmerising, little did I know I will walk over many more bridges on this hike.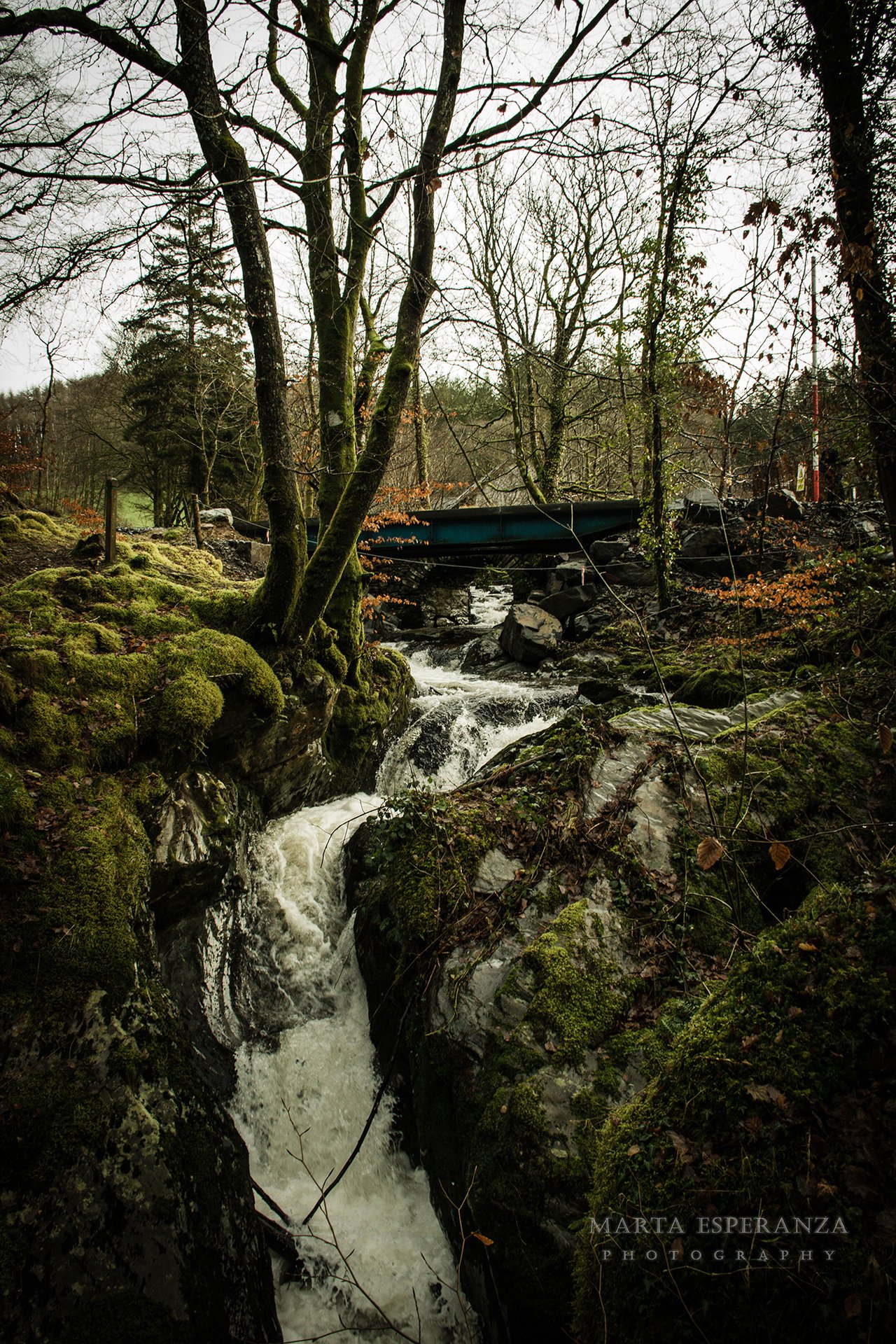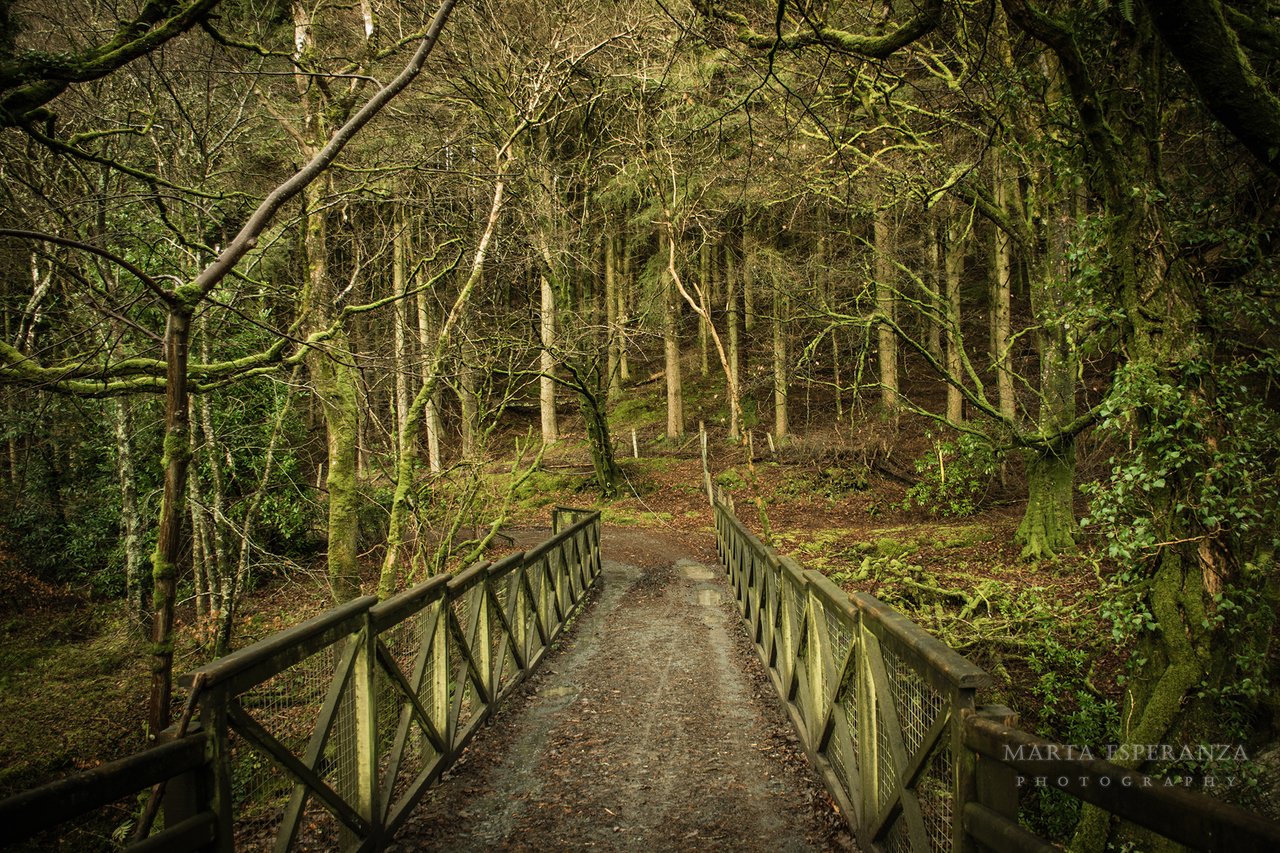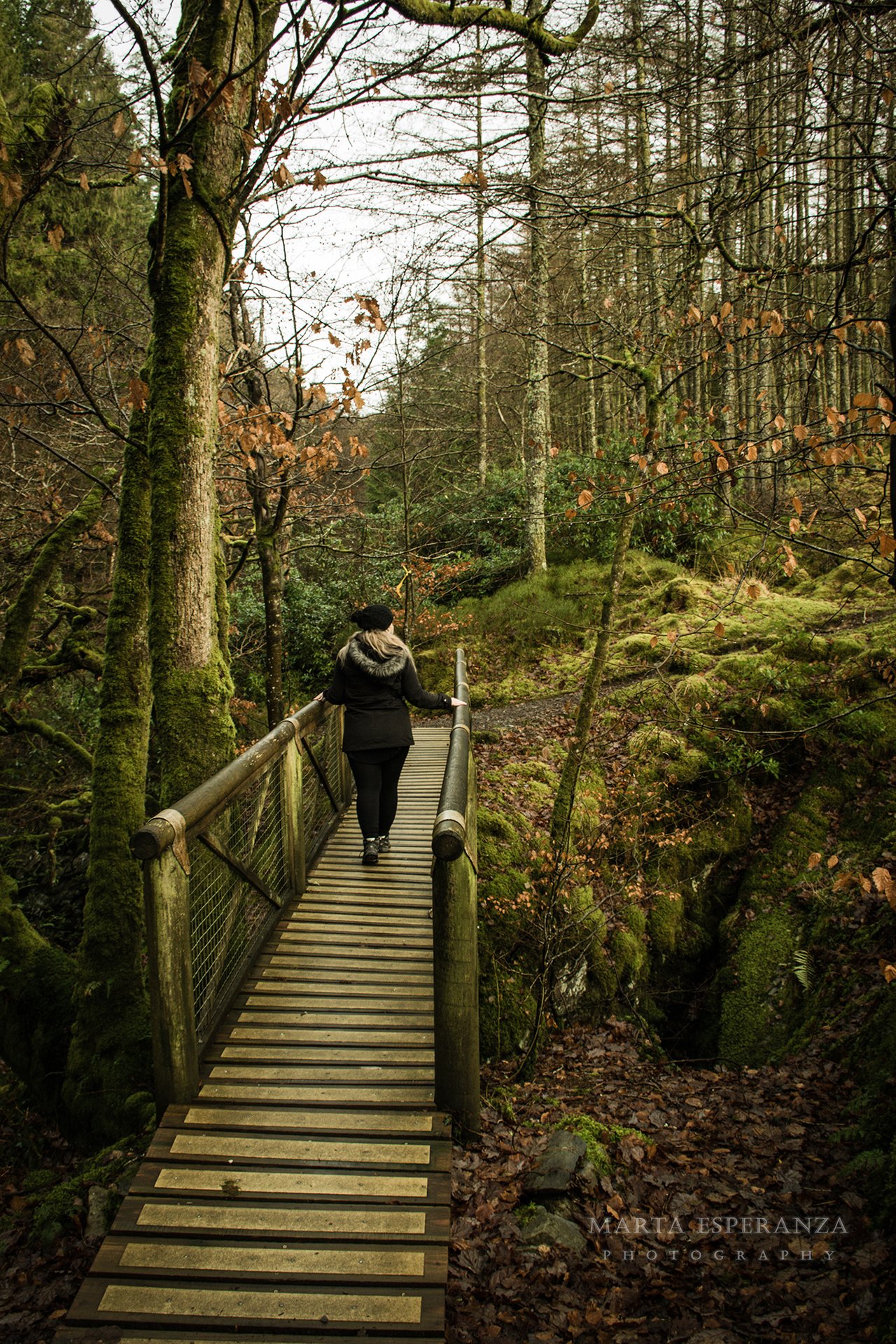 Some wider, some narrower all over the same river. Some wooden and some industrial, all with a specific charm. I'd stand for a few minutes on each, just looking down at the rushing water, following it's stream between the rocks' crevasses with such force. The force that softens and shaped these rocks after a course of time, it got me thinking how in life you can be a rock- shaped by the course of the water, or be the water and shape your own path. A little deep? I know hehe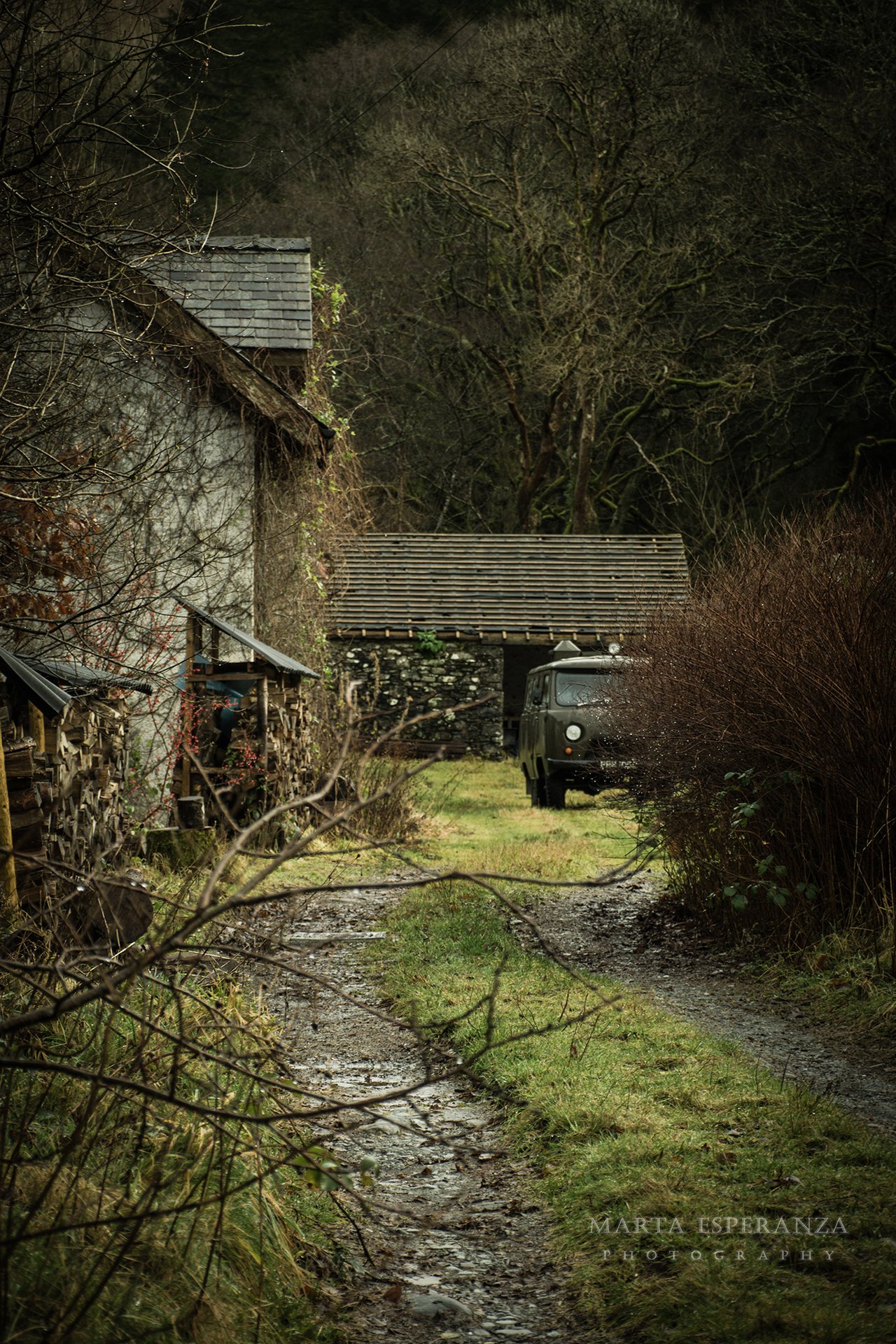 After a sufficient amount of time of staring at the water and contemplating deep meanings of life, I got back to my hike. I saw an interesting house, which seemed to be positioned in a pretty isolated place, I wondered what its like to live so secluded from everyone and everything. Does it get lonely? Or does the nature and surrounding beauty make up for that?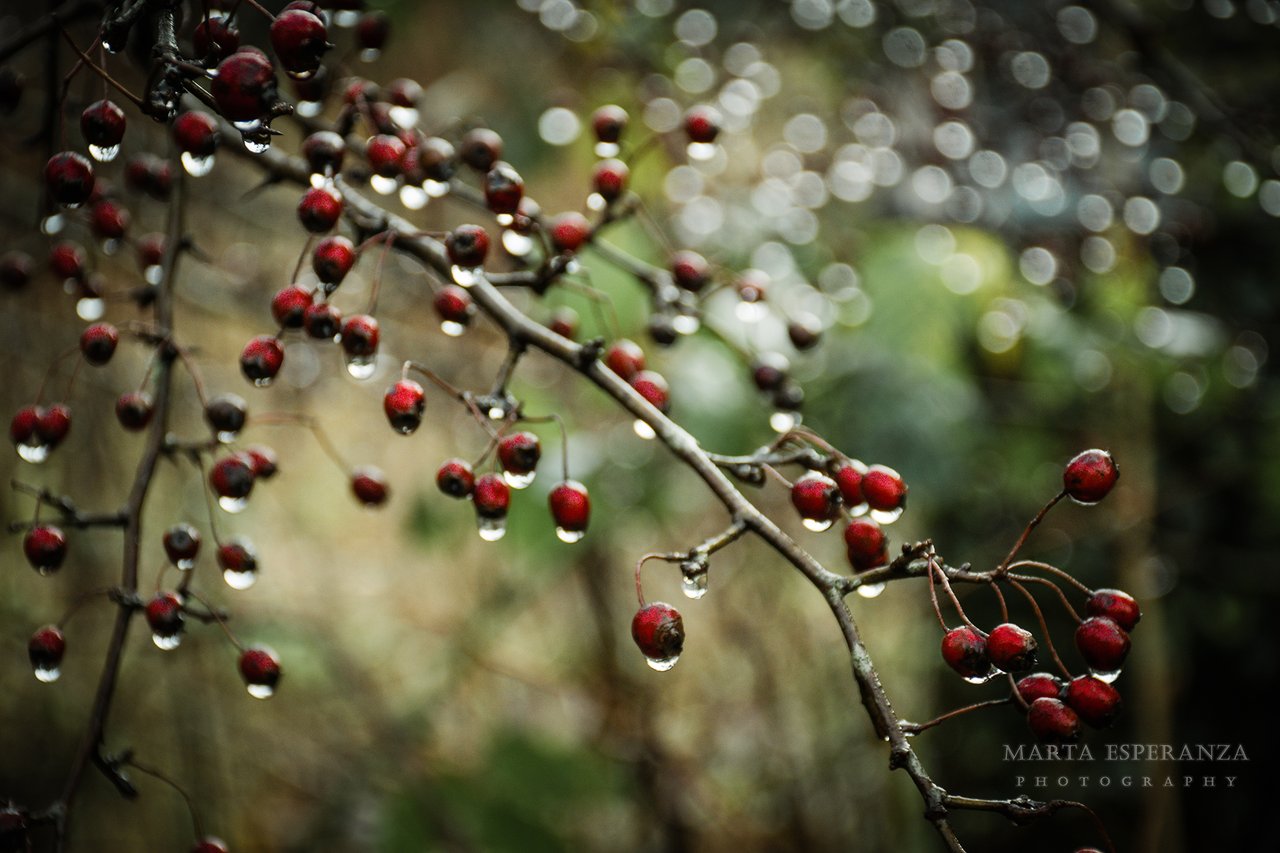 Then I was met with more of natural beauty in the form of droplets on the tiny buds/berries? The droplets of water were glistening, emphasizing the vibrant red colours and making the whole scene truly magical.
As I followed the path, I quickly ended up back in the forest depths. With more windy paths that were increasingly challenging to follow. I had to pay real close attention to make sure I don't trip over wet leaves, sticking out stones or tree roots.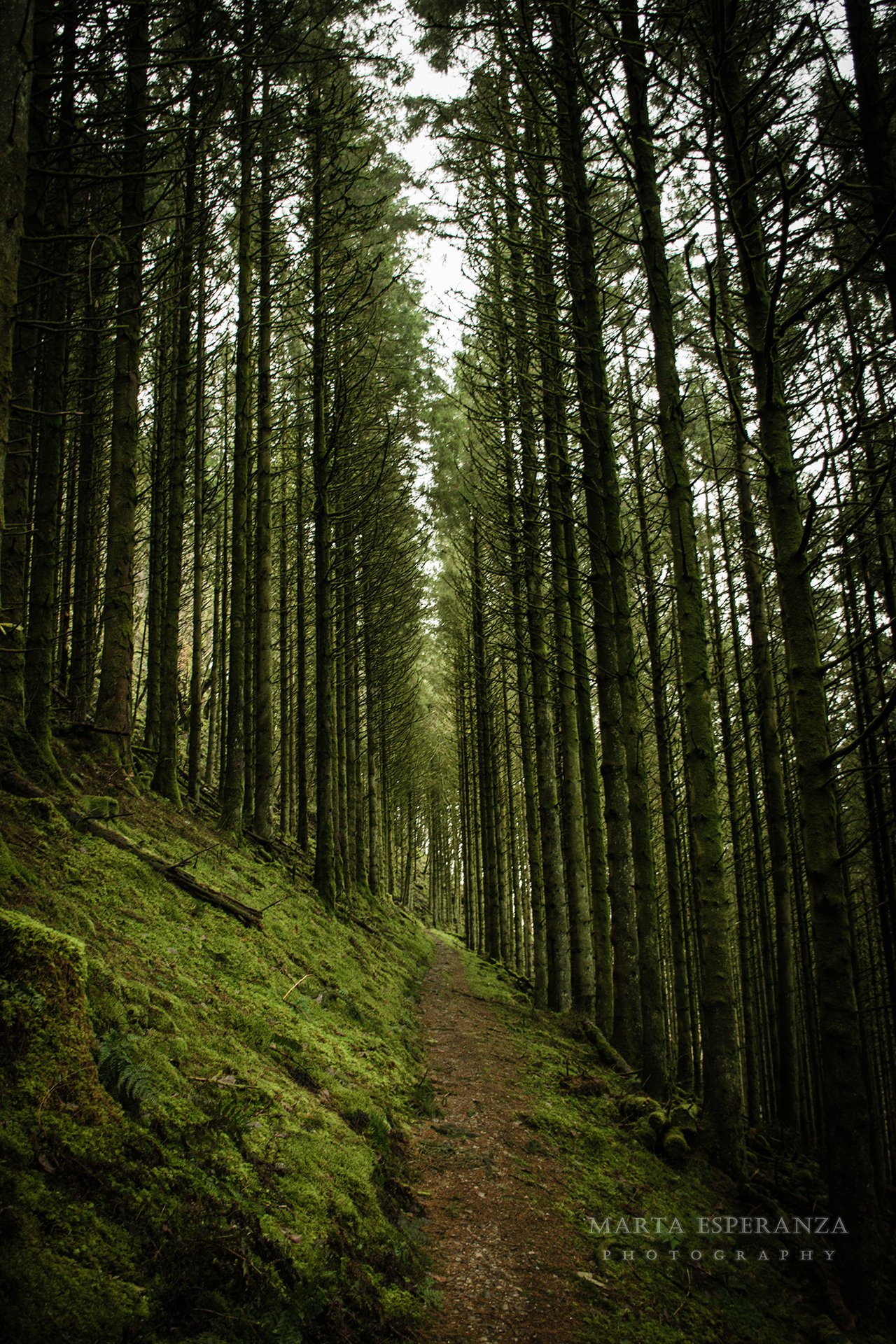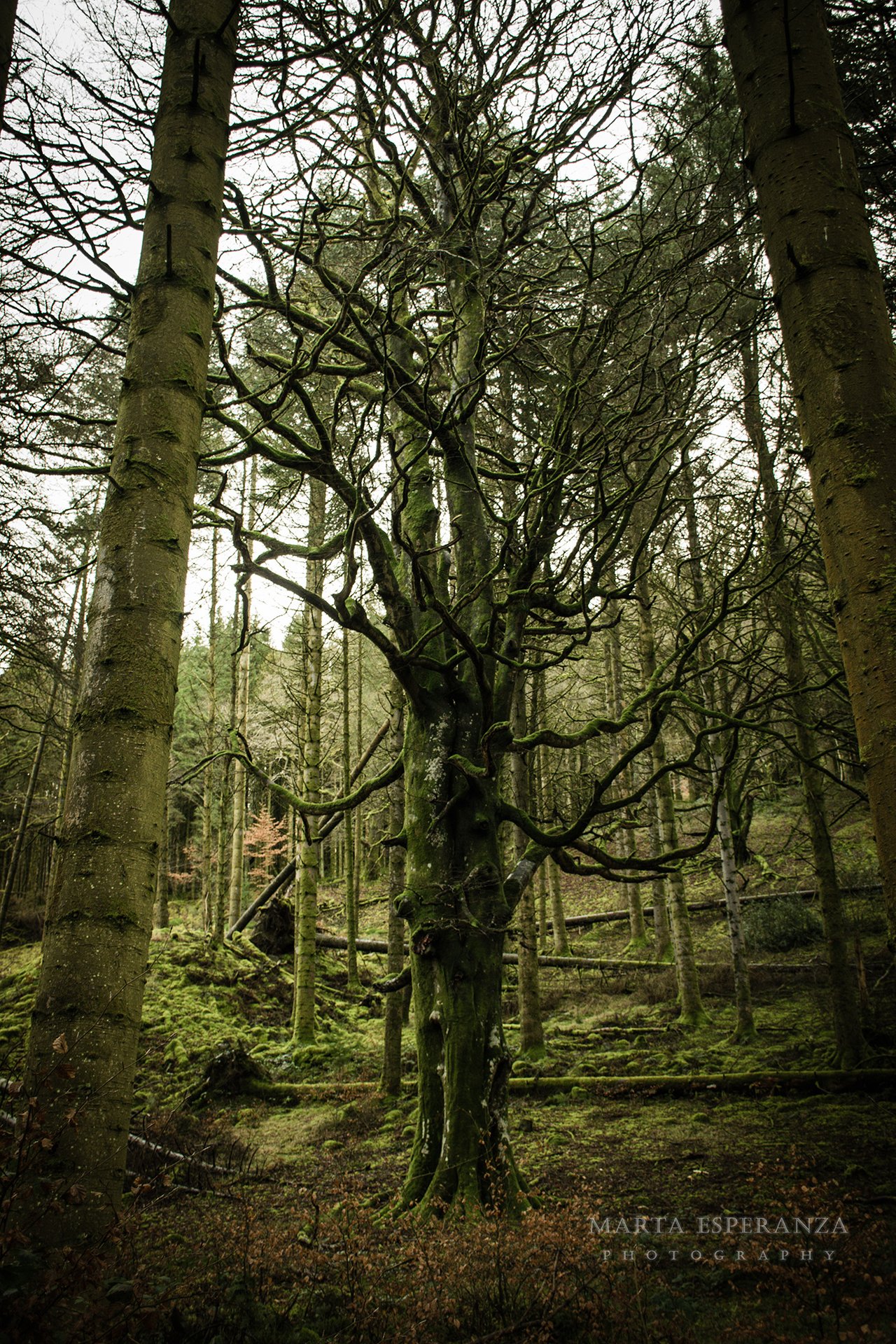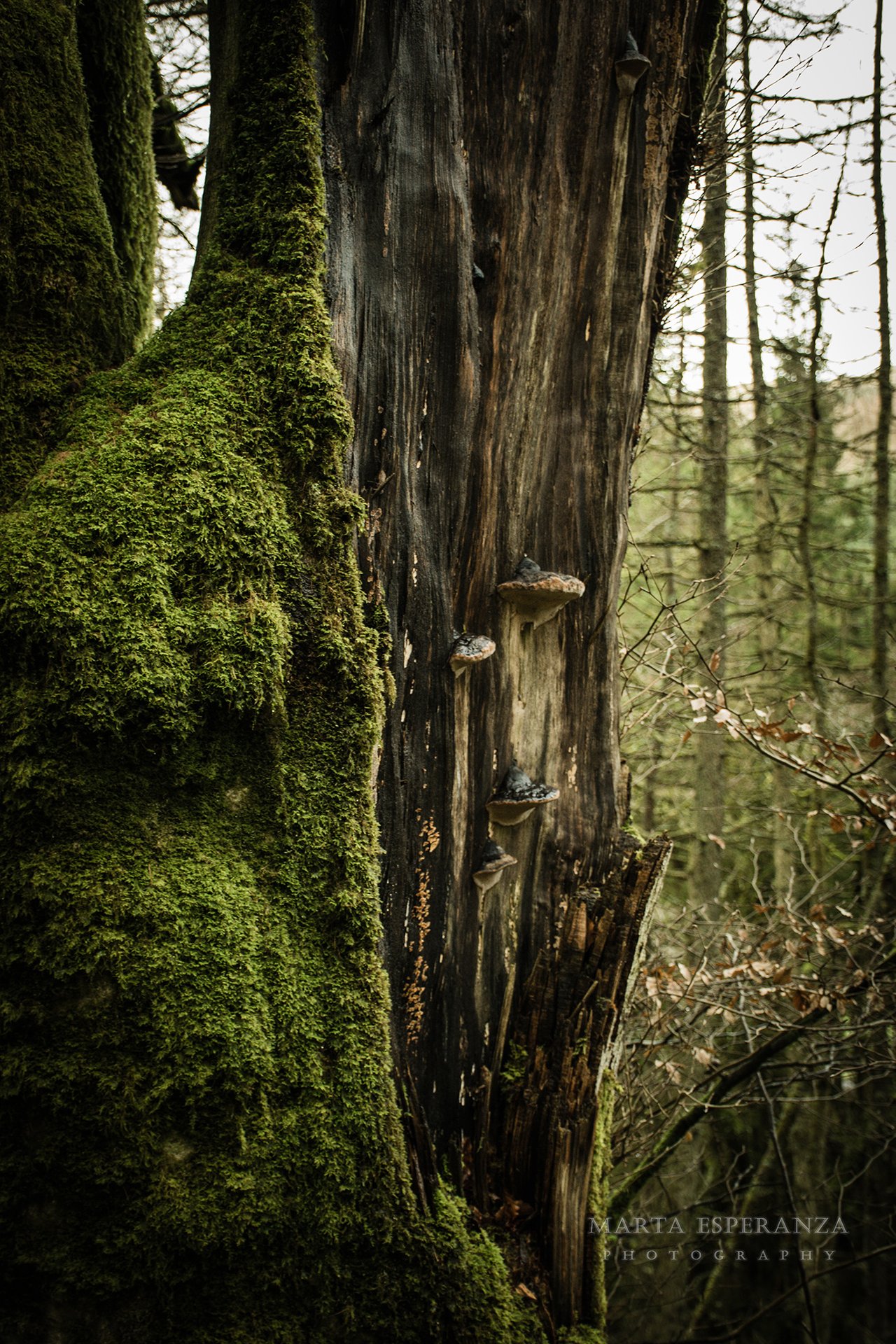 The forest seemed to have gotten darker and more wild. The tree branches wildly swirled around, the barks covered in dark mushrooms. It seemed like the darker side of the previously magical and friendly forest.
The path being more dangerous, I had to take my time walking, making sure I don't trip or fall. I liked that though as it gave me more time to admire my surroundings, and the short breaks to catch my breath meant I get to sit and admire the places for a minute or two.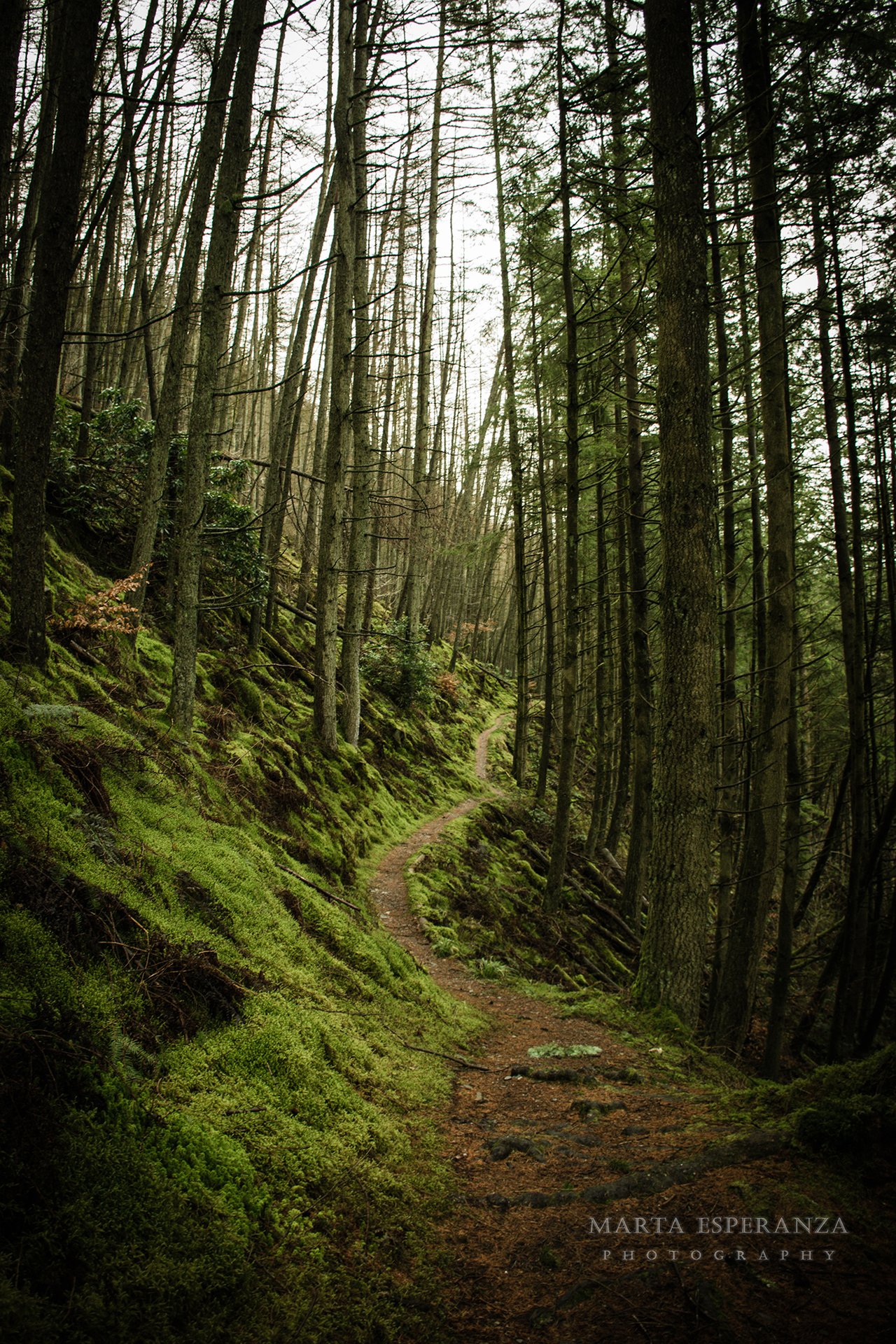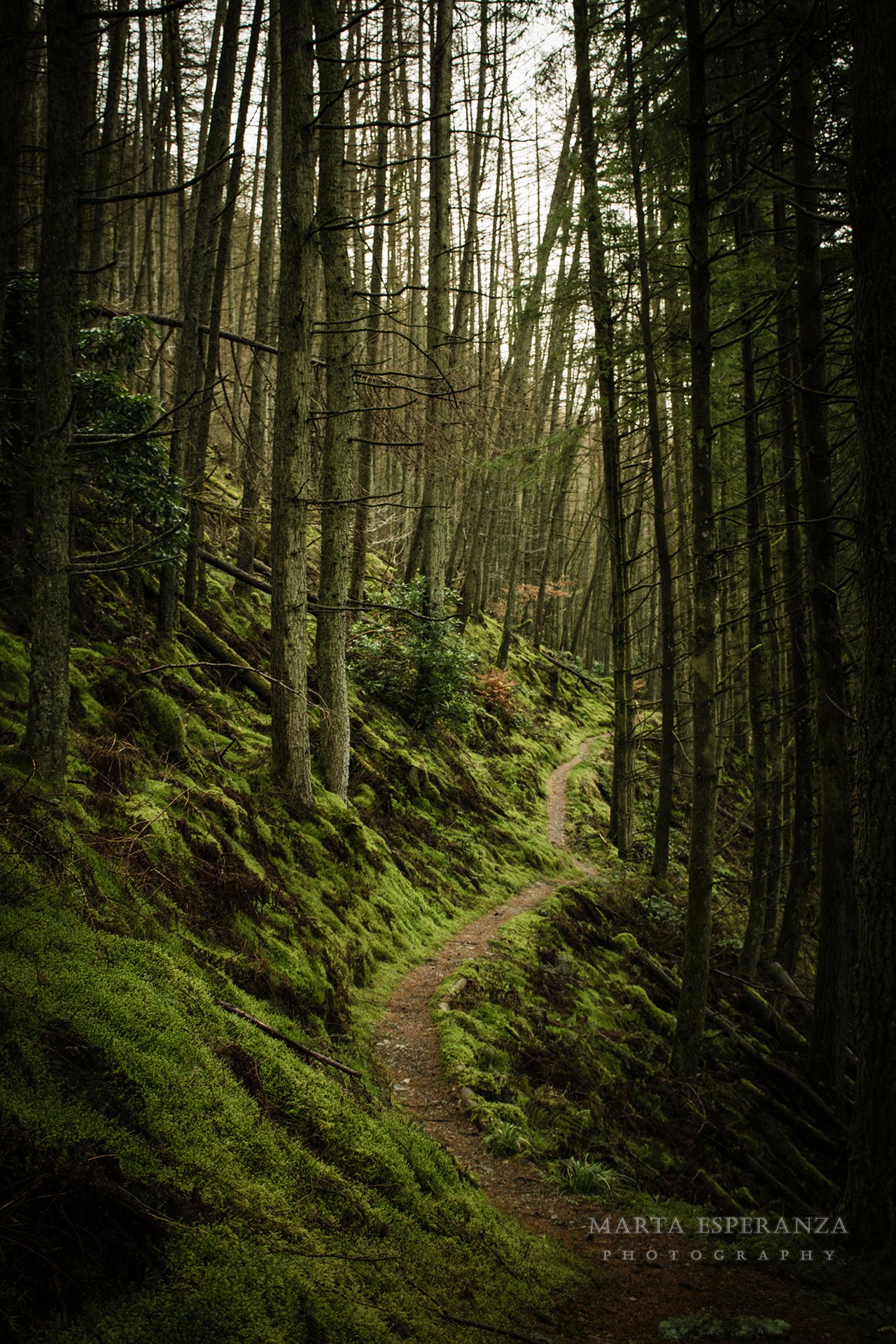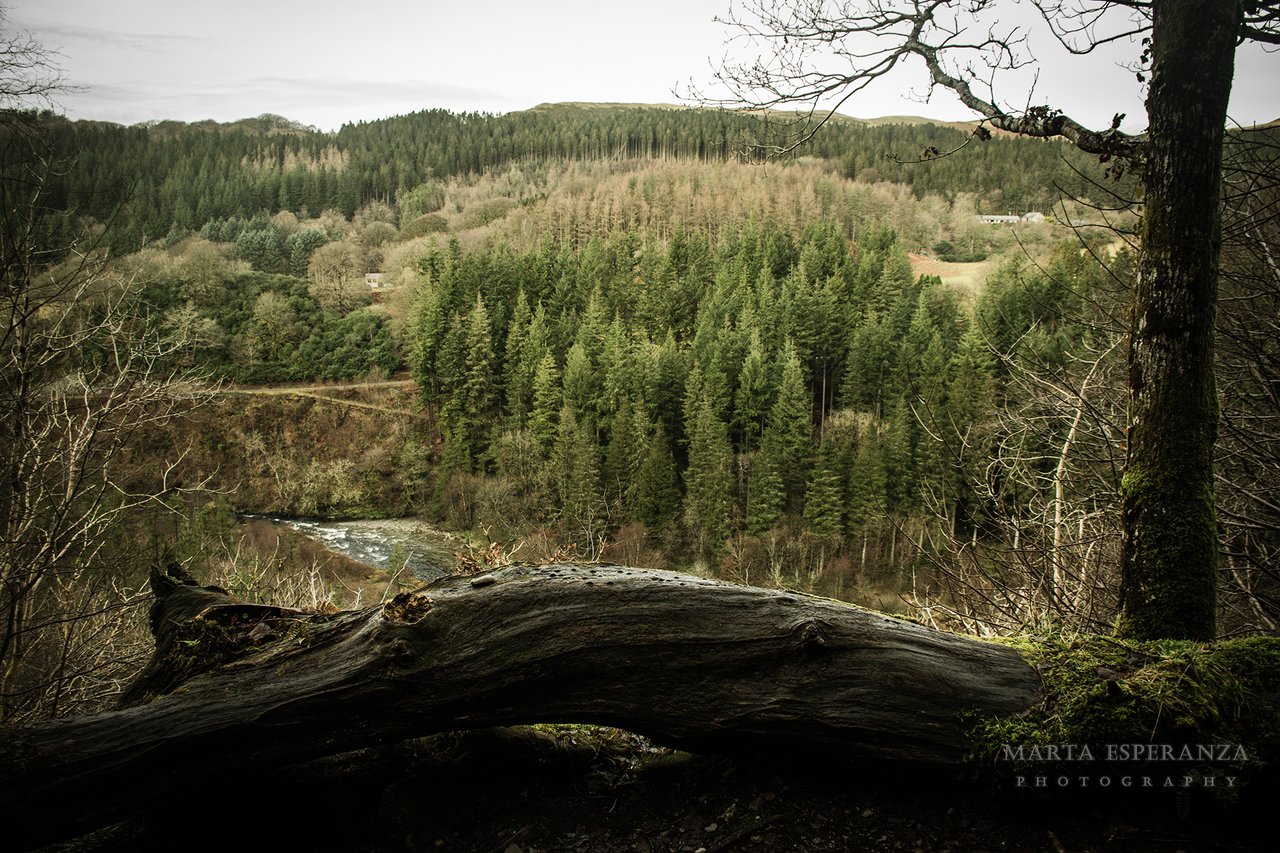 Eventually, I was pretty high up on the hill, and found a little clearing, showcasing the beautiful view of the river and the forest land.
The real excitement kicked in though, when I went up the rough steps, which revealed a small cave! I mean if that doesn't translate the magic atmosphere of that place, I don't know what will.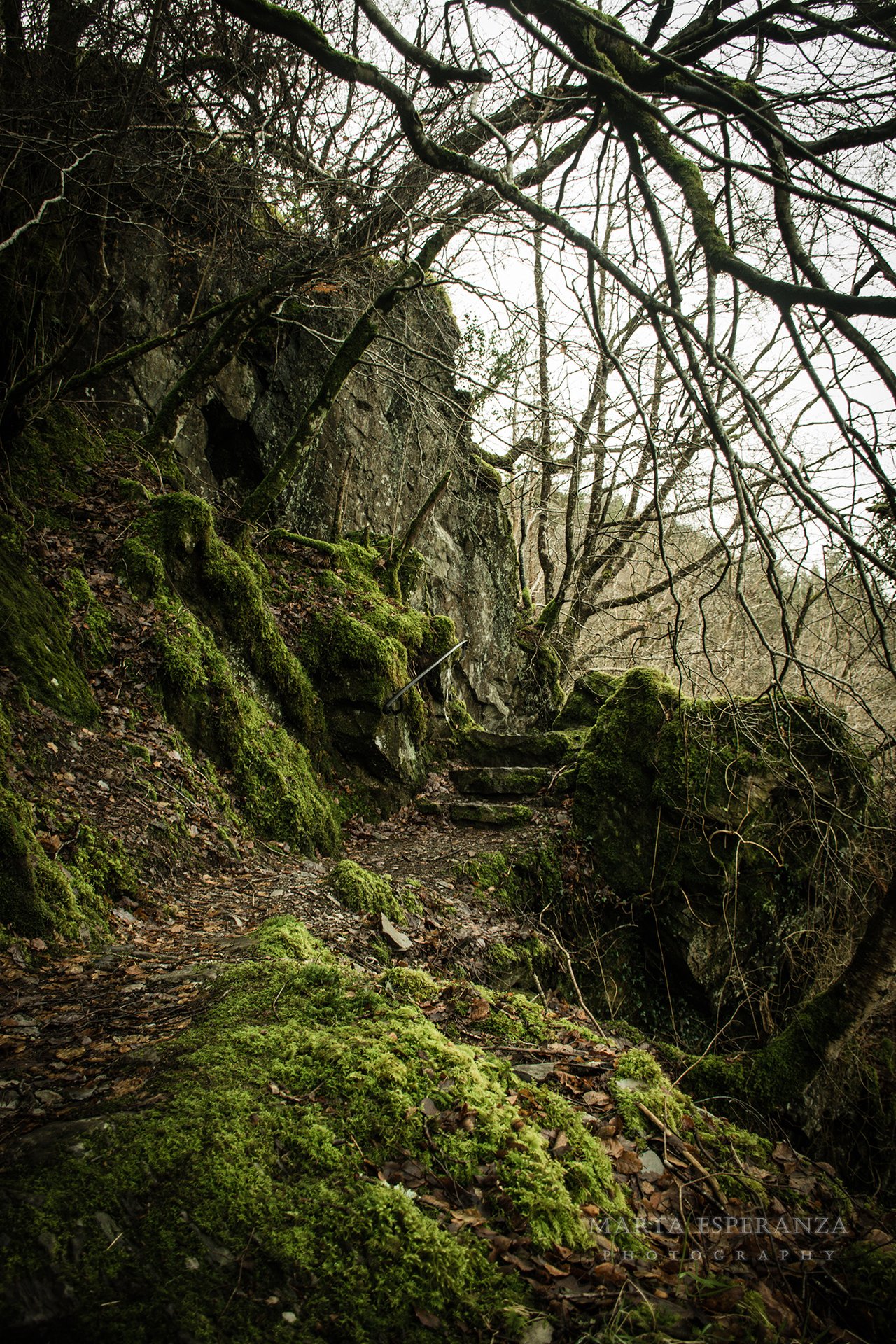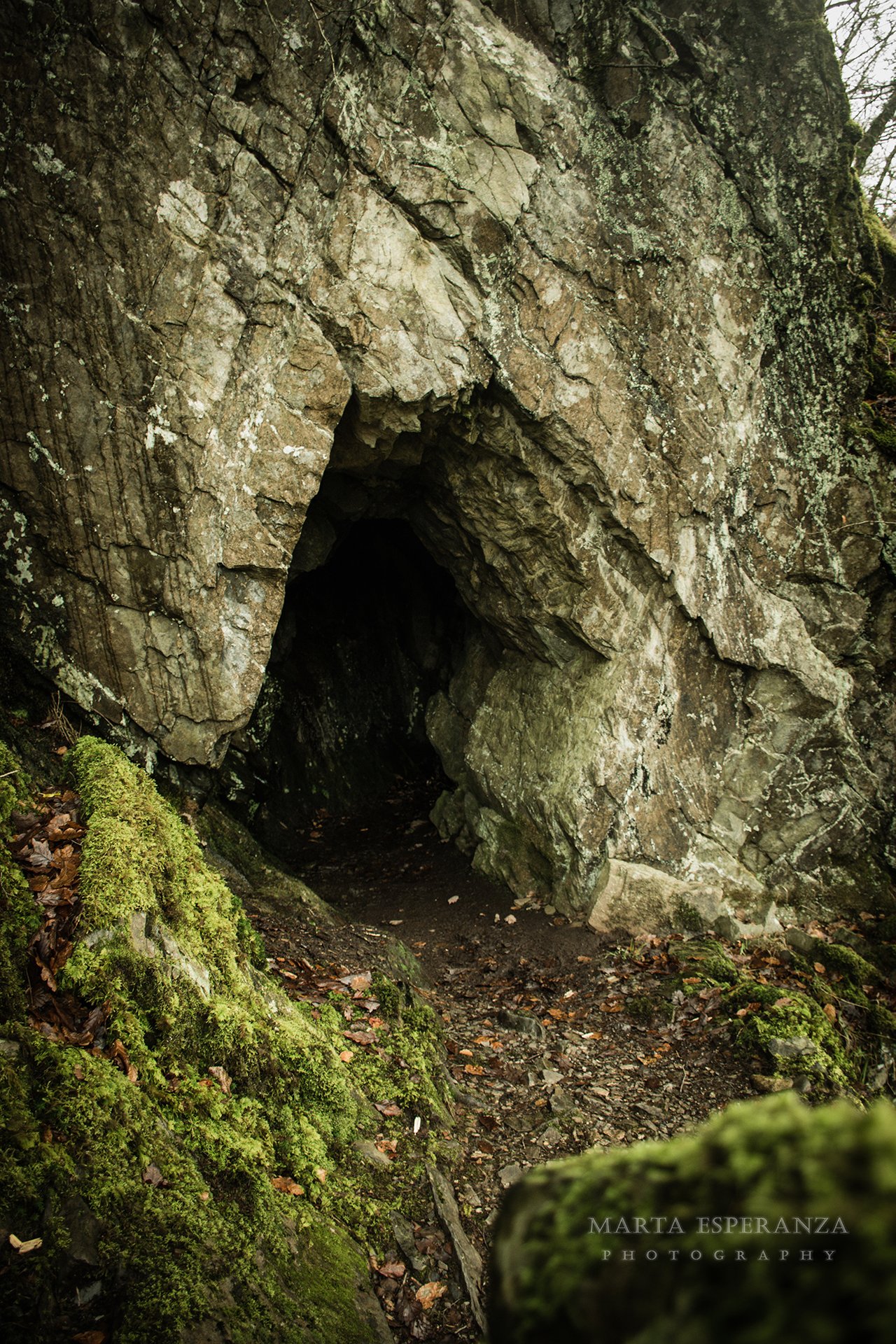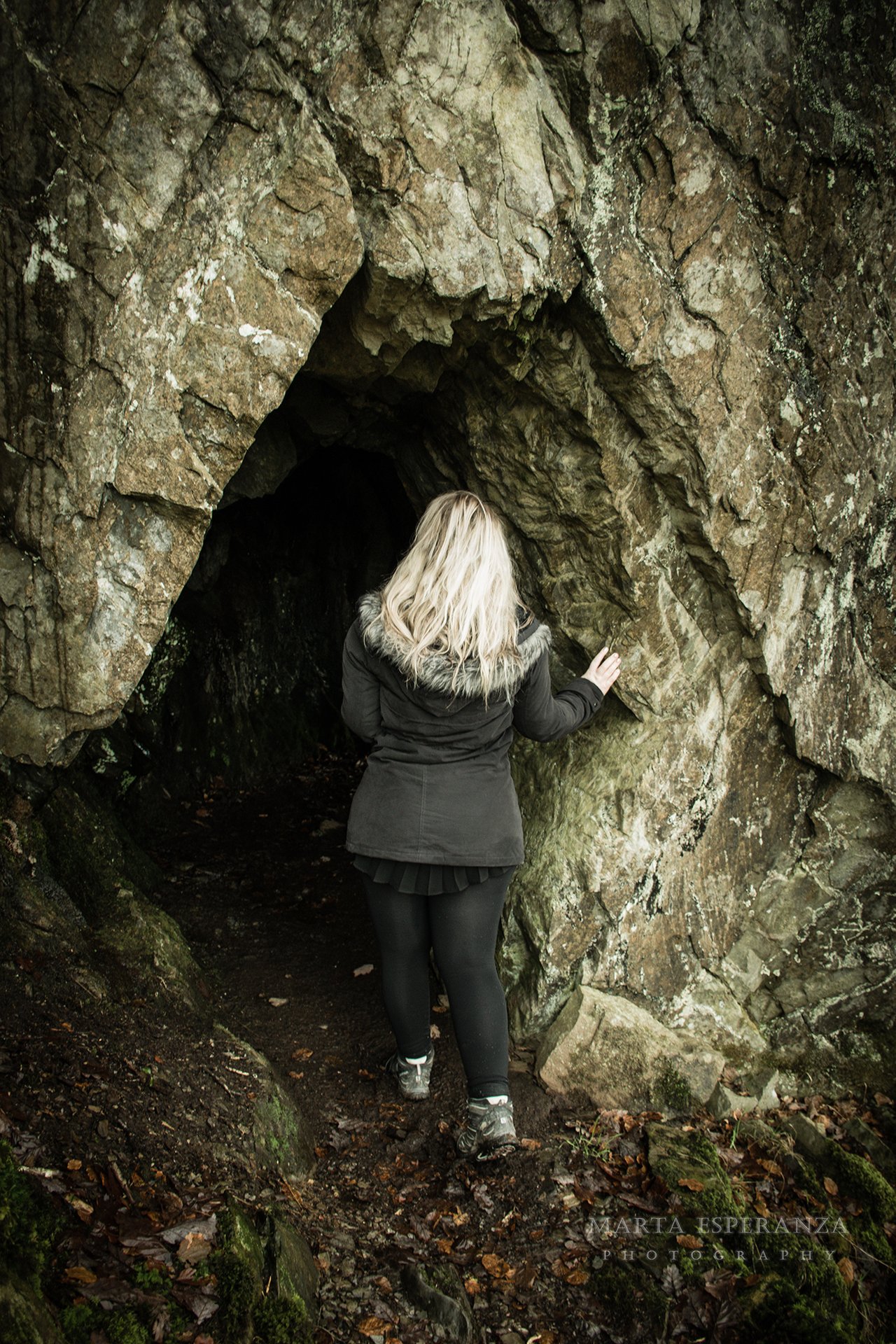 As soon as I entered, the cold humid air hit my face. The cave wasn't too long or big, but enough to make you feel like you're entering another enchanted land. The darkness within it and the cold, was so nice to my overheated self, after the tricky hike. It felt so refreshing.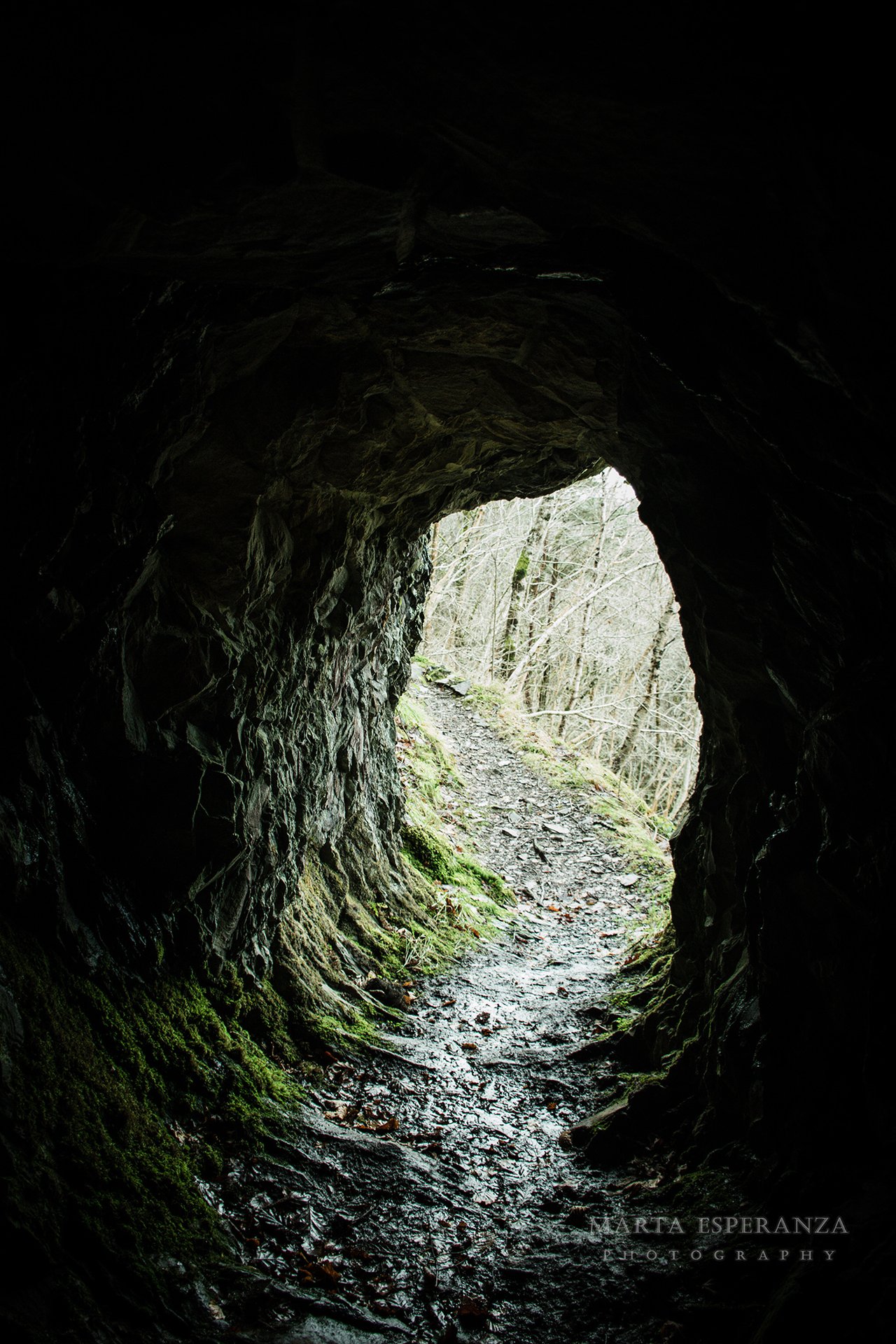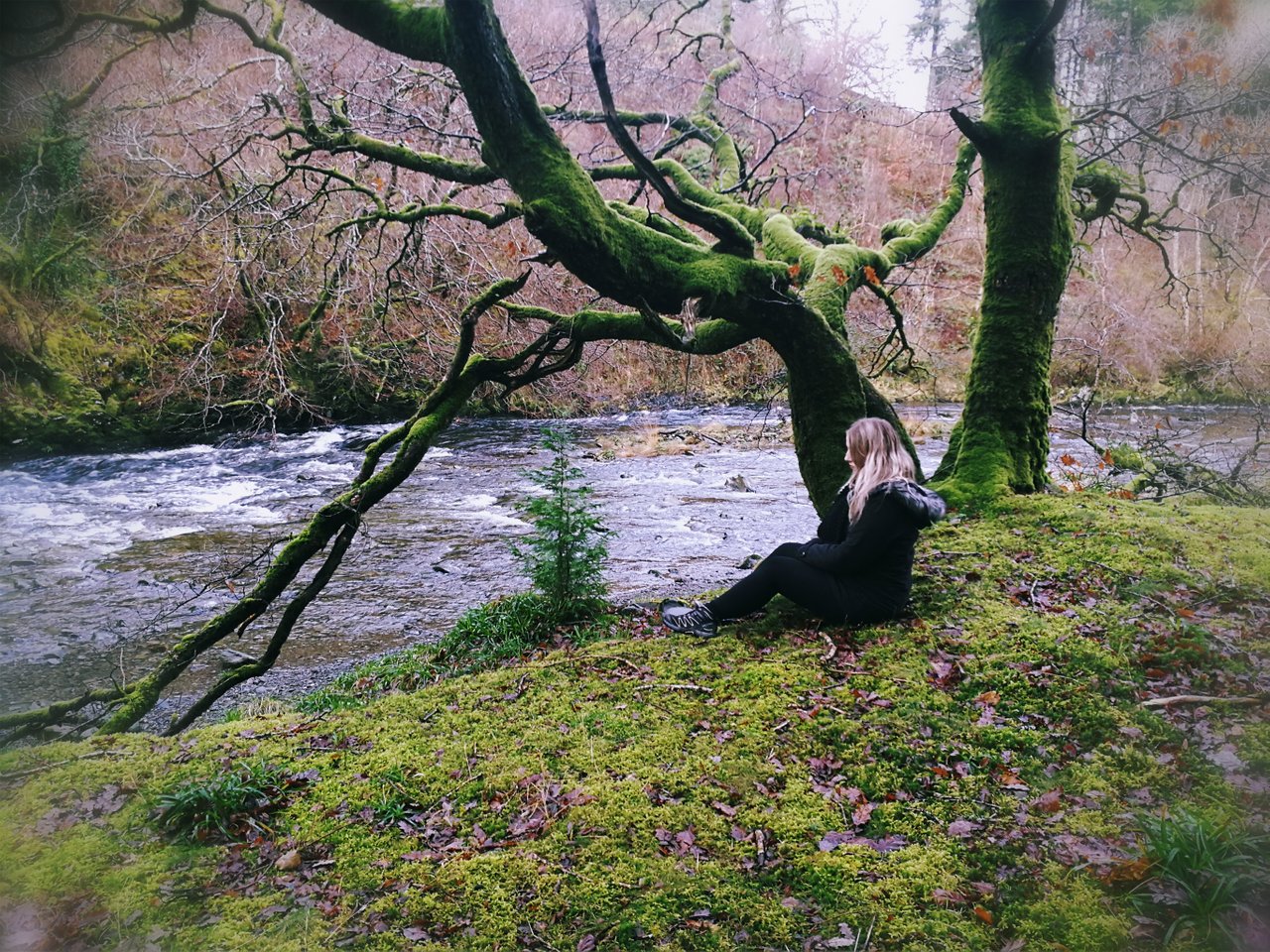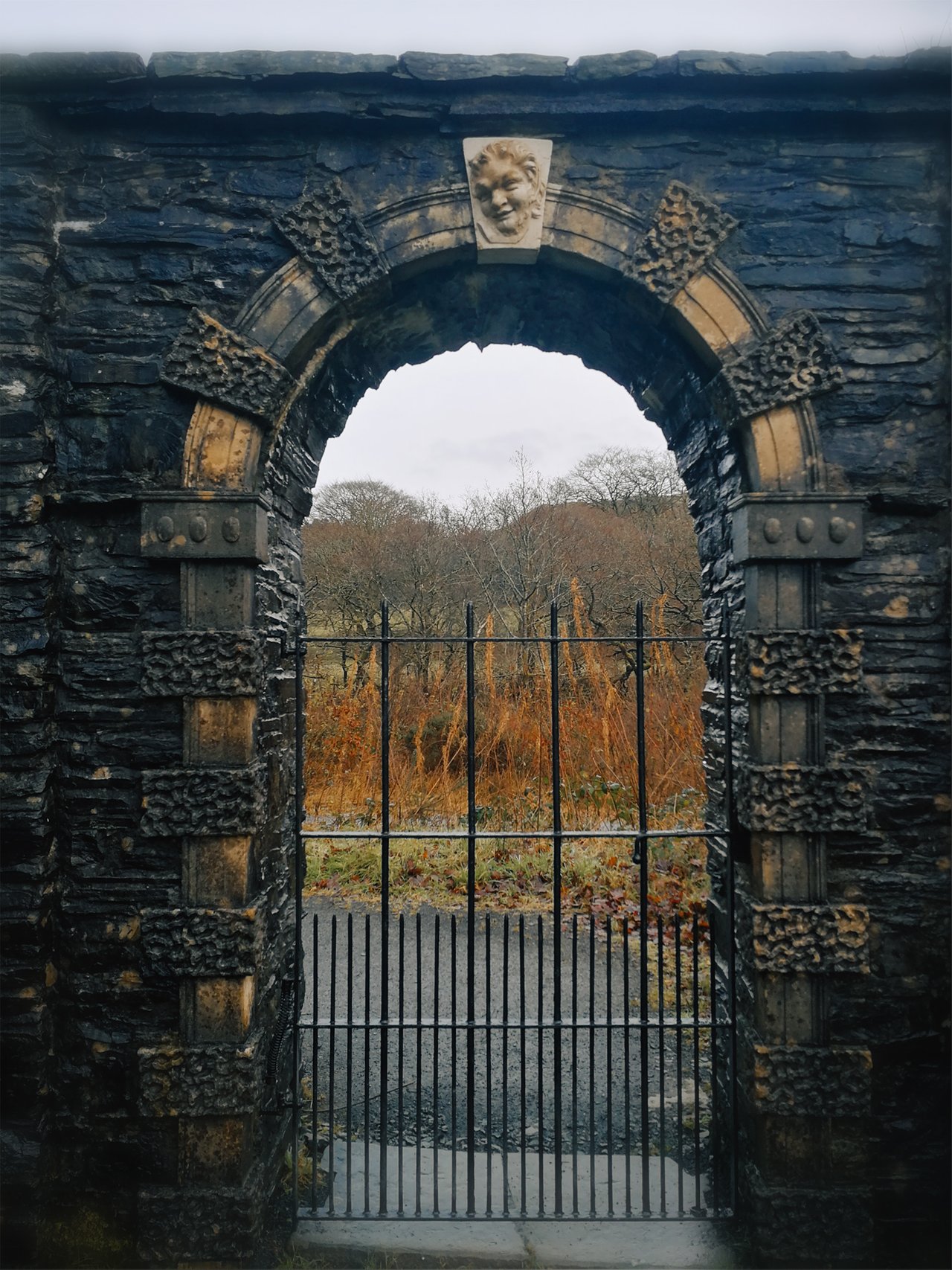 Now that wasn't the end of the beauty, as more beautiful forest paths followed, with yet another waterfall, river walk and bridges. But I couldn't document it all because my battery died. So, you just have to enjoy these last few images I took through my phone, and trust me in saying that there was much more beauty to be seen. Hopefully I'll be able to come back soon and document it properly.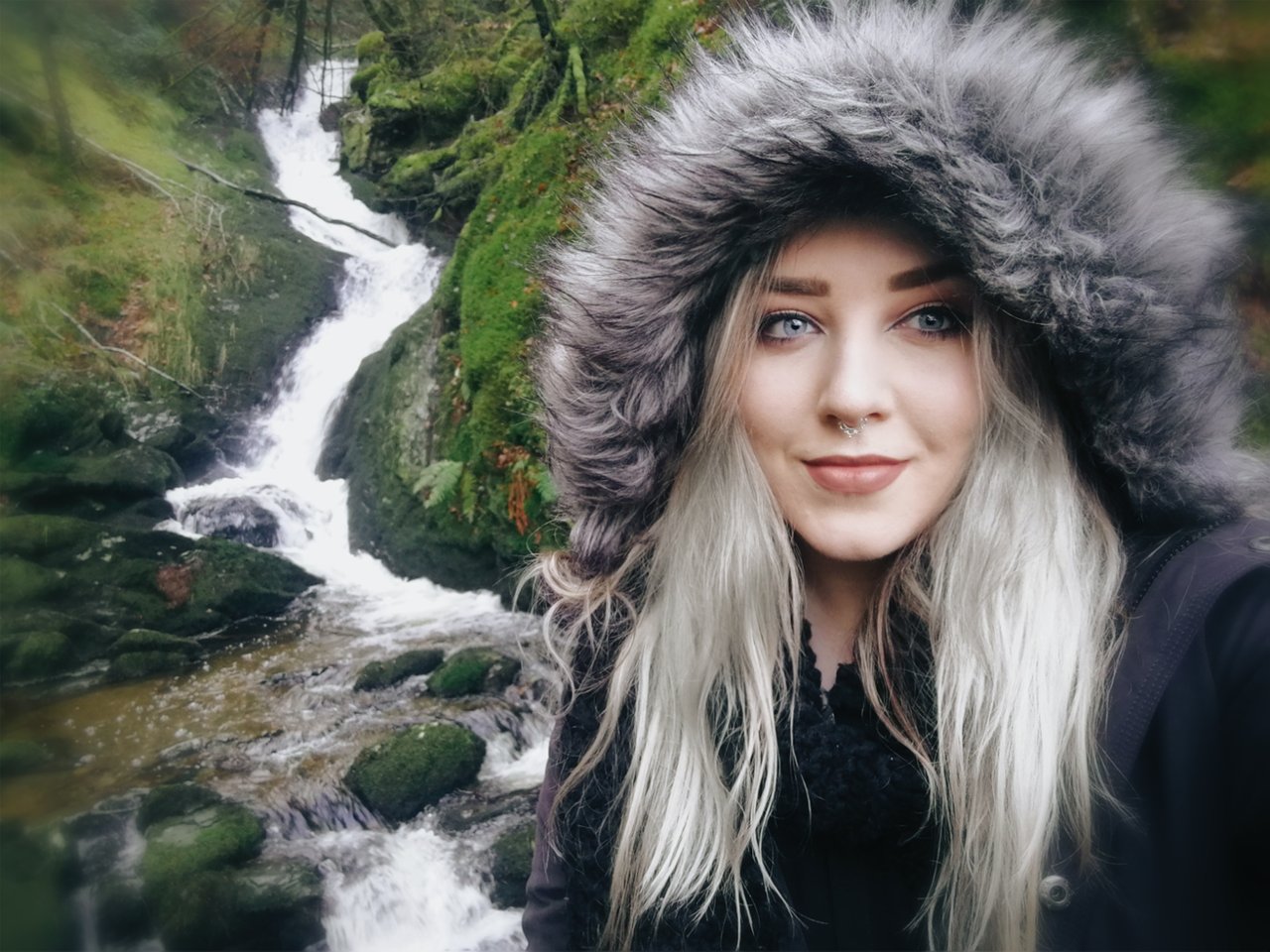 On that note, I will end this blog and I hope you have enjoyed it thoroughly! I will be back with more adventure blogs in the coming year so stay tuned. I hope you have an amazing New Year celebrations guys!
Thank you for reading and please don't forget to upvote, follow me and resteem this blog to see more!
All the best,
Cheers,
Marta x