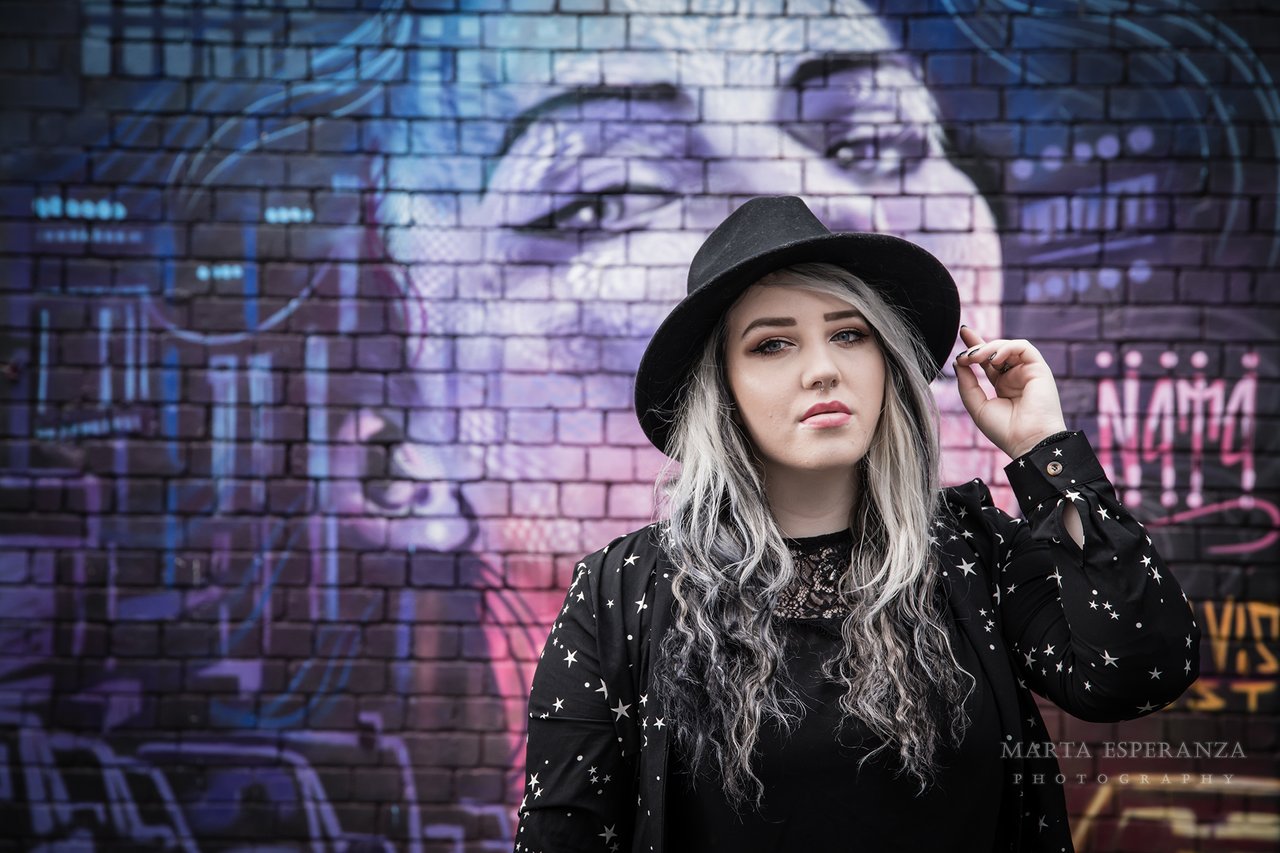 Welcome back my Steemians!
As I continue with my weekly posting, today I bring to you part 2 of my Birmingham series! Today we will focus on the area of Digbeth! All the artists commence! Because that is the area of Birmingham city centre that is known for it's artistic nature. Truth to be said when I first moved to Birmingham, this place was flowing with quirky businesses, cafes and unusual people! It was a place all the kindred and weird souls would meet at! I often went there, just to discover new contacts I could collaborate with, whether it be models or vintage shop businesses. It was great!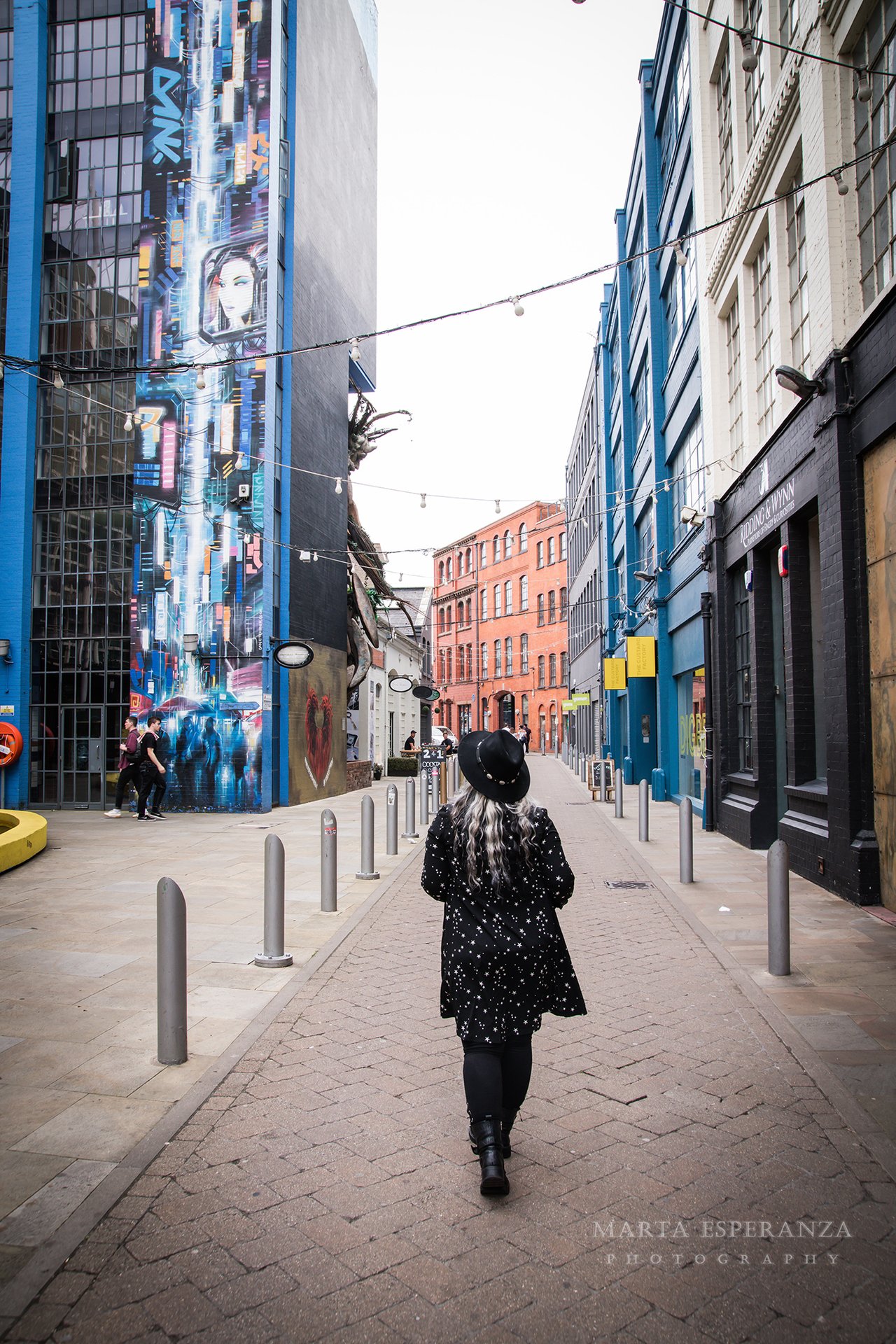 Over the years however, the place tried to adapt to the heavily depended society on technology, transforming quirky vintage cafes into VR experience spaces, and art supply shops into IT shops. And in turn the whole area became less popular with artists. But that being said, the place is always evolving, new spaces and shops pop up and I can see the old quirks of the place coming back.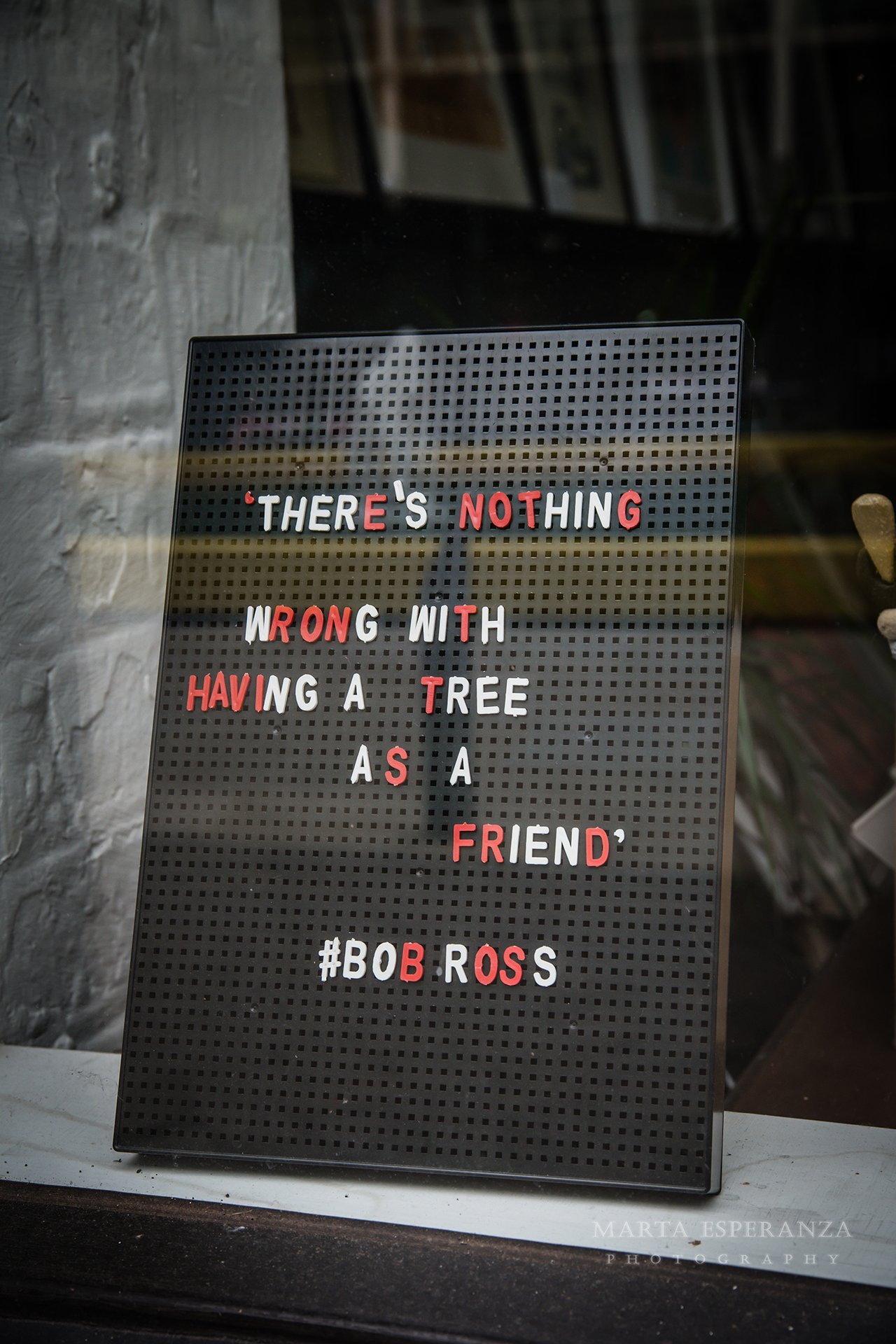 I think if you visit Birmingham city centre, seeing Digbeth is a must. Mostly industrial estate, with red bricks dominating the entire scene, is now a split between bright graffiti decorating the buildings and artsy people making interesting use of these spaces. Whether it be a club, a café, a cocktail bar or a golf cave. I found that while to a fresh eye the spaces may seem bland and boring- it's the inside of these buildings - that is often most impressive.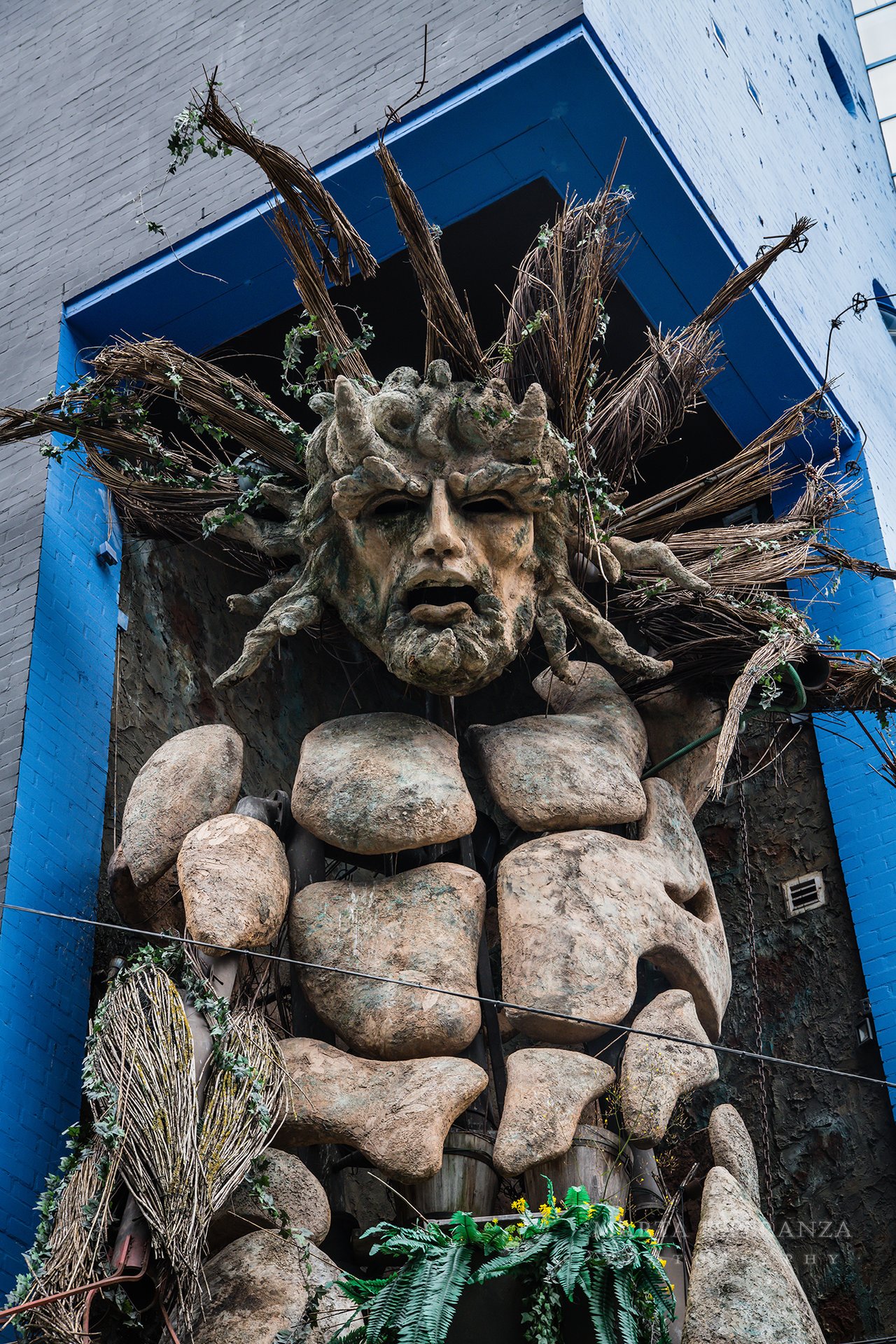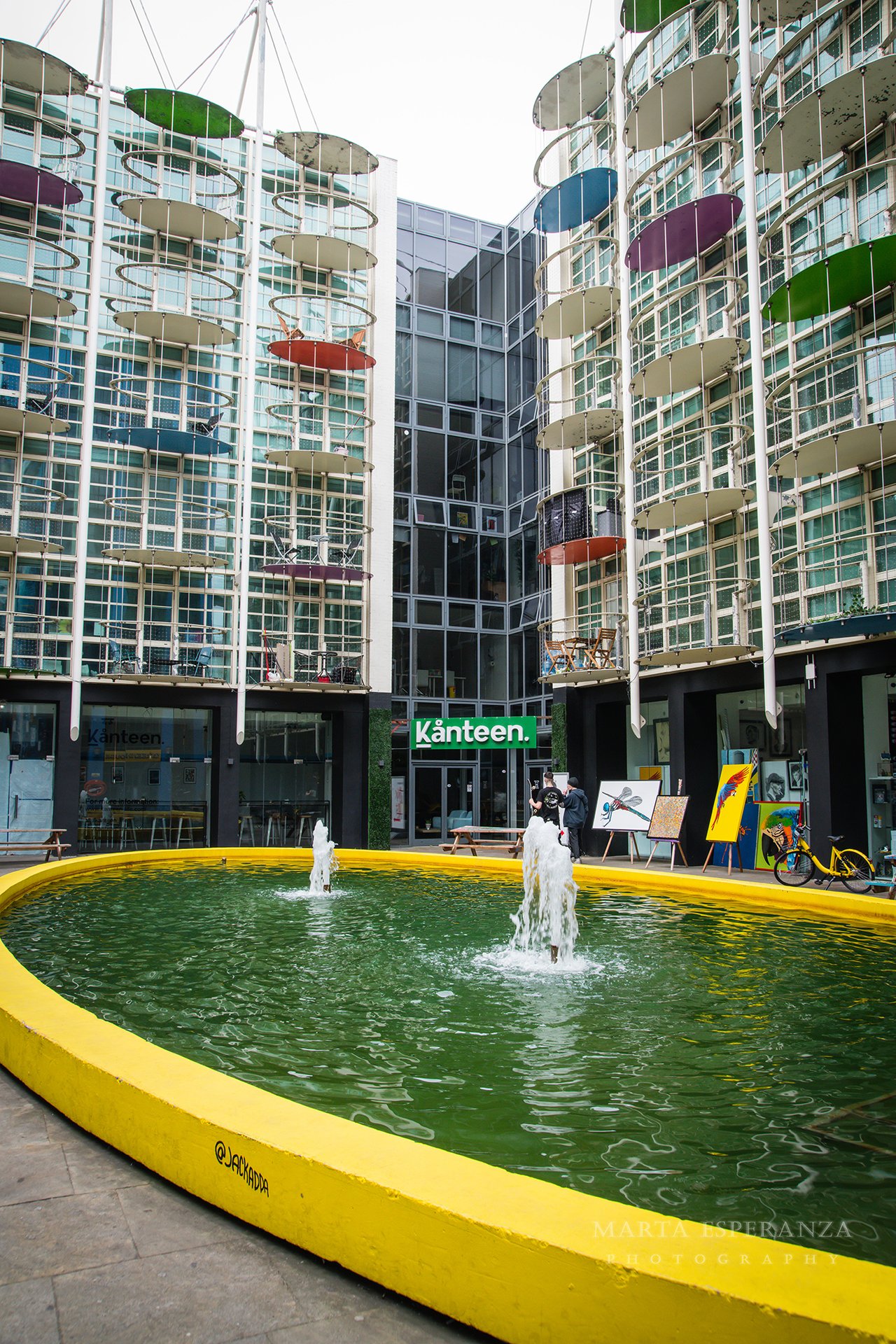 As soon as you walk past the custard factory gates, you are stunned with cute row of several shops, leading you to the amazing tree-guy sculpture I like to call Groot. This guy is my favourite as he instantly translates the artistic nature of this place to any passers-by. Surrounding him are countless walls decorated with impressive graffiti and interesting buildings, which all hold various small businesses.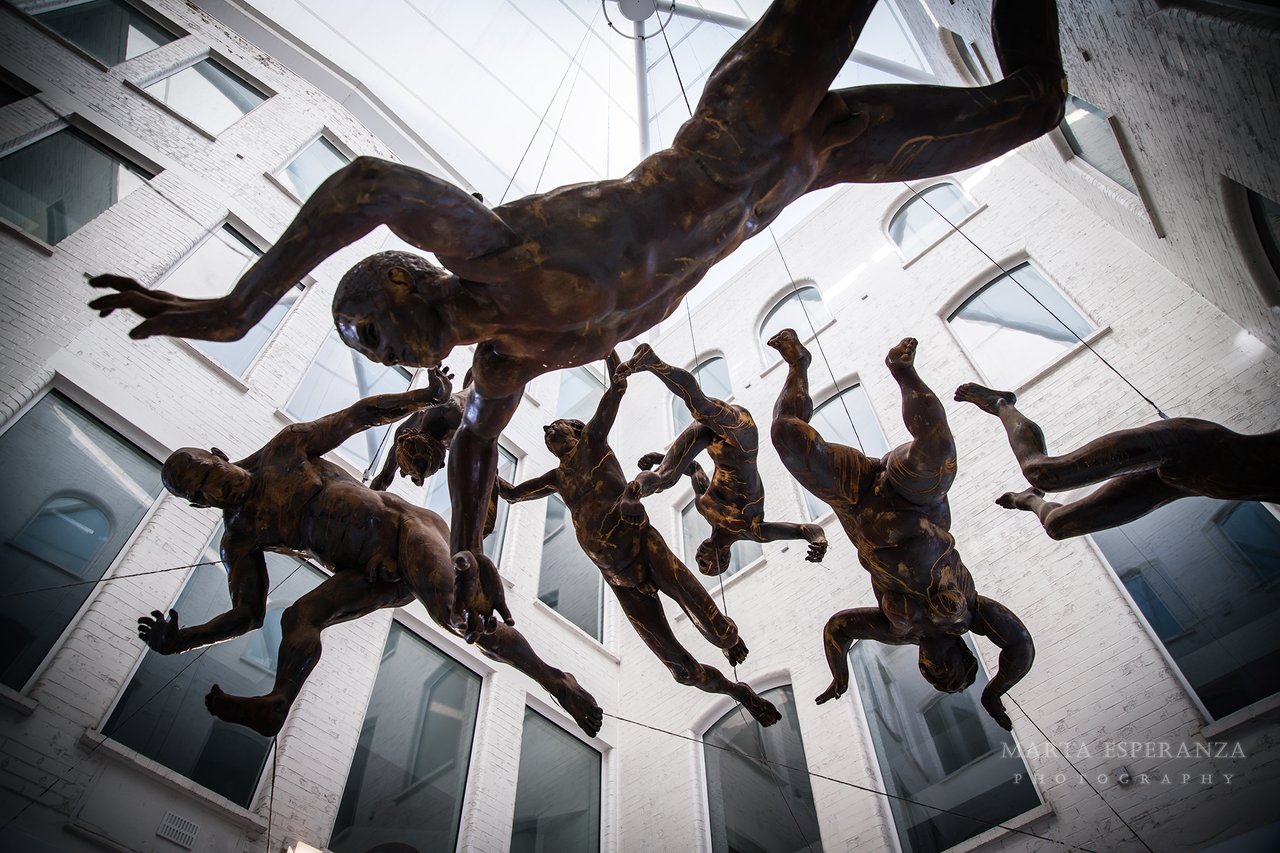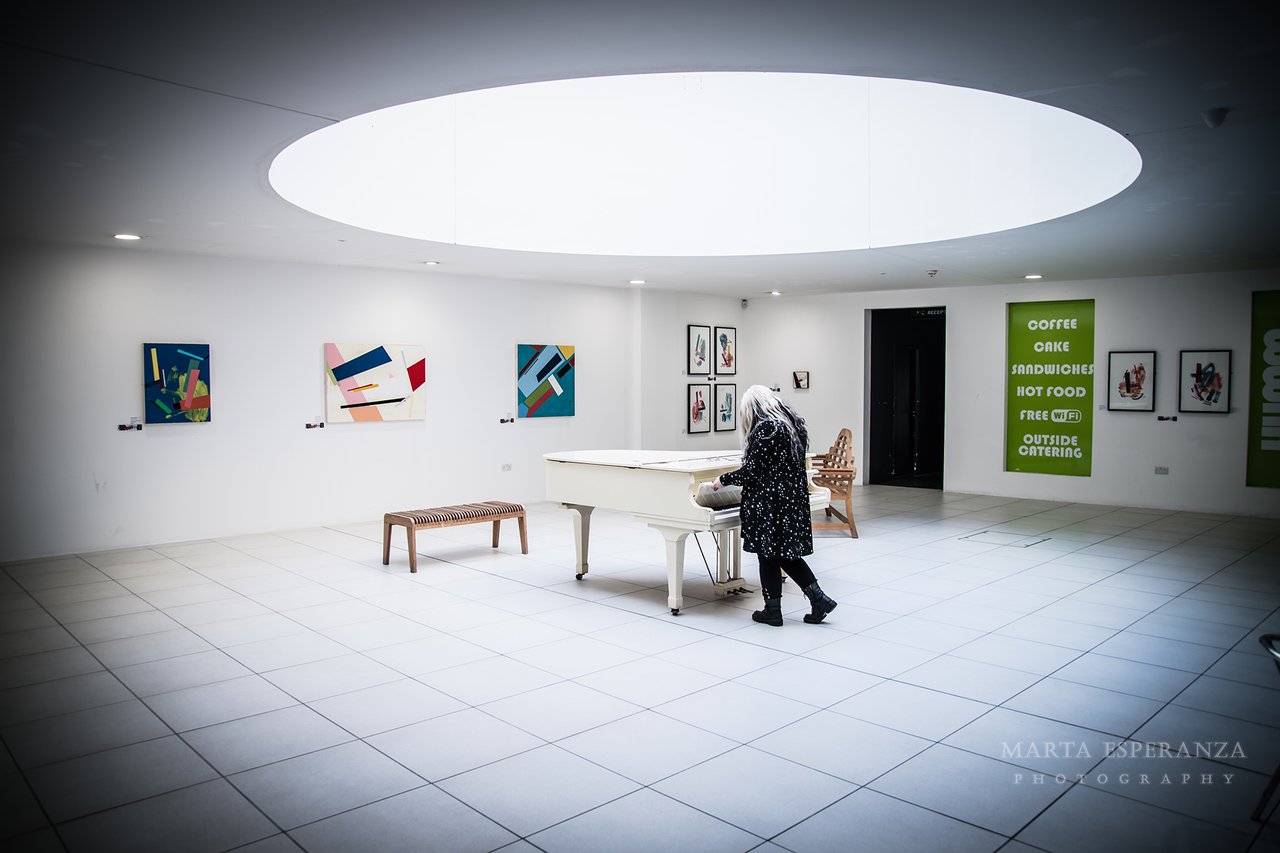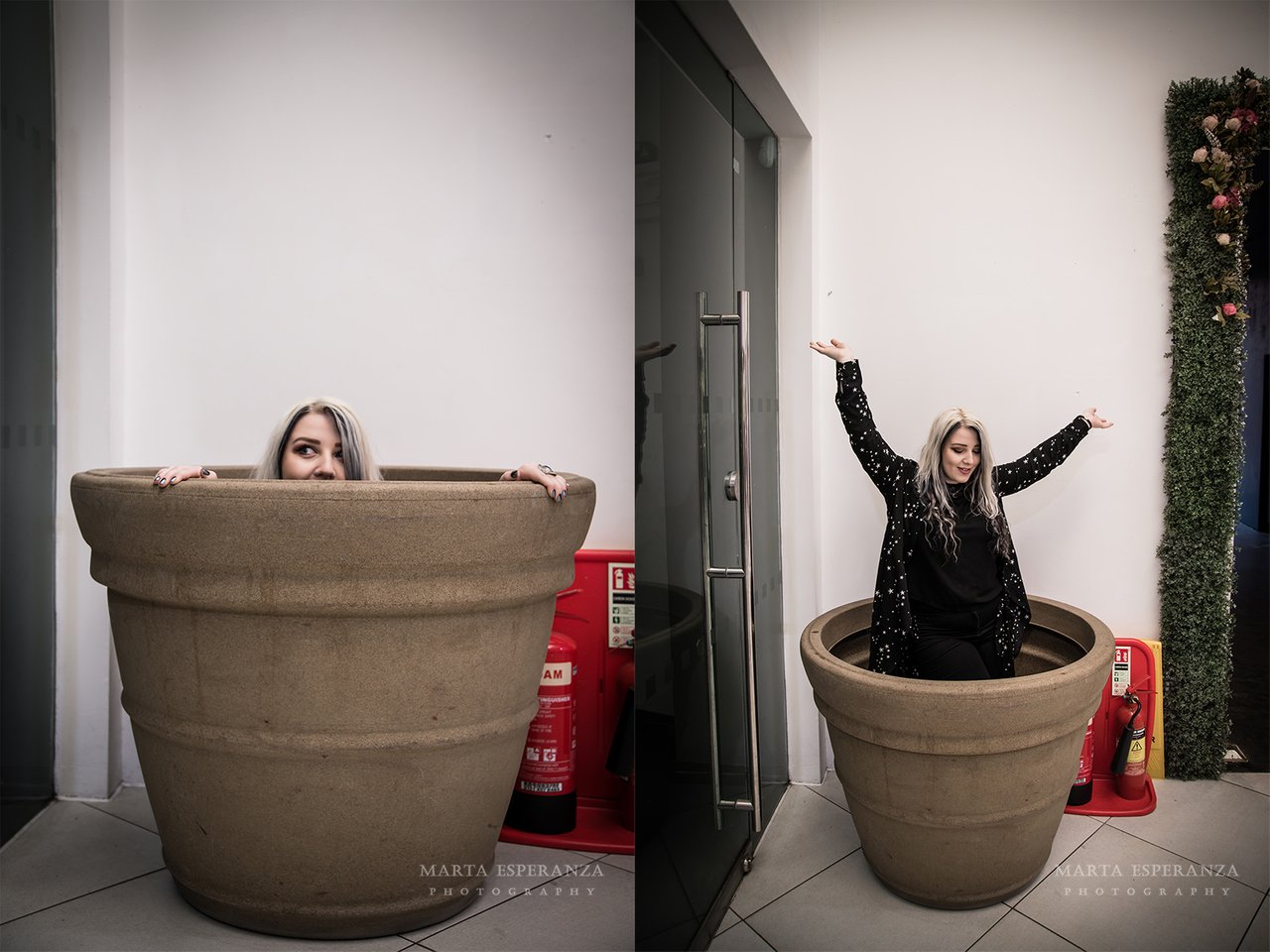 The businesses used to be more expansive than today, but you can still find some artistic and quirky places within the Digbeth walls. From interestingly decorated print shops, art galleries, tattoo shops, vintage cinema or even the tiny mall which has an impressive 'falling-men'' display. Watching that display from underneath can give you a bit of creepy vibes but it's impressive nonetheless. As you walk through some spaces, you can catch a feeling of being a part of the art, which is what I felt as I jumped into a giant empty pot sitting on a side of the hall.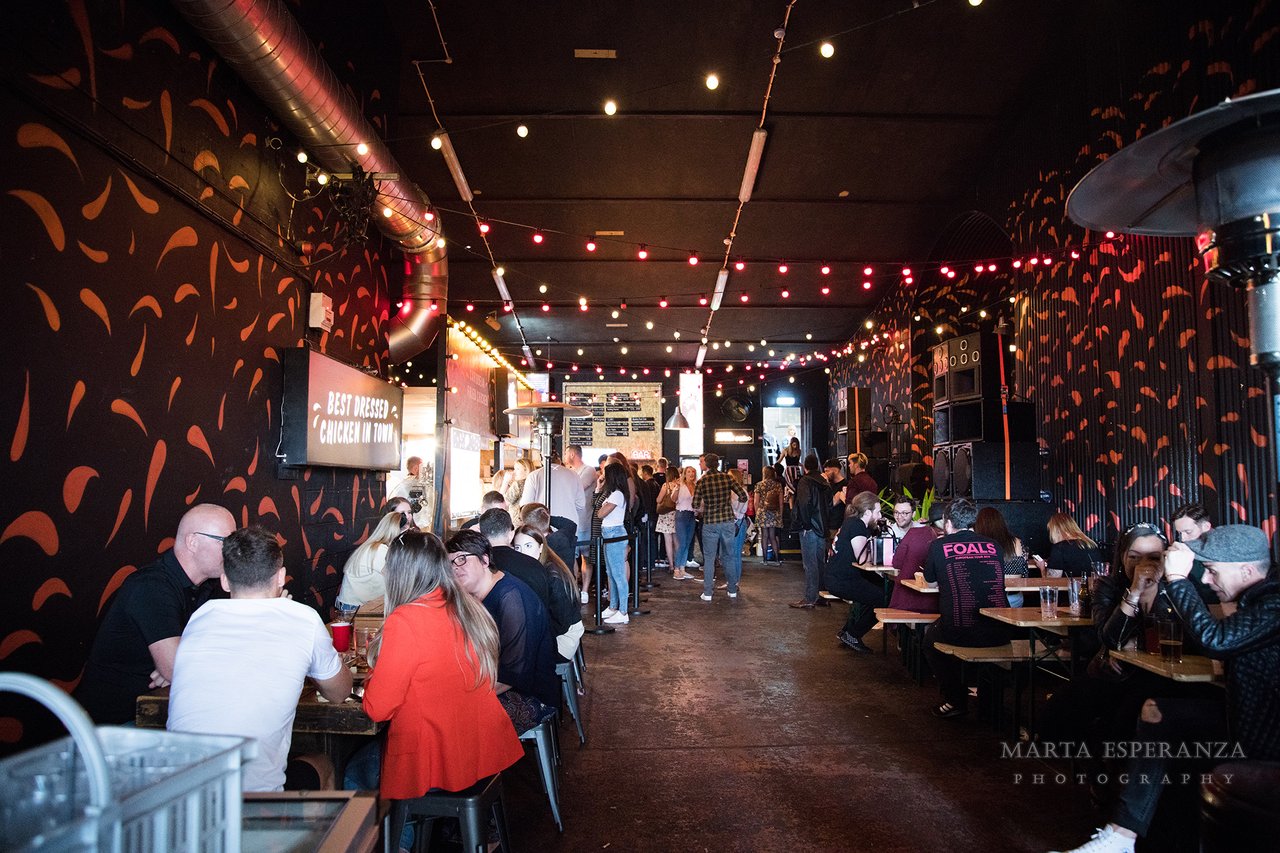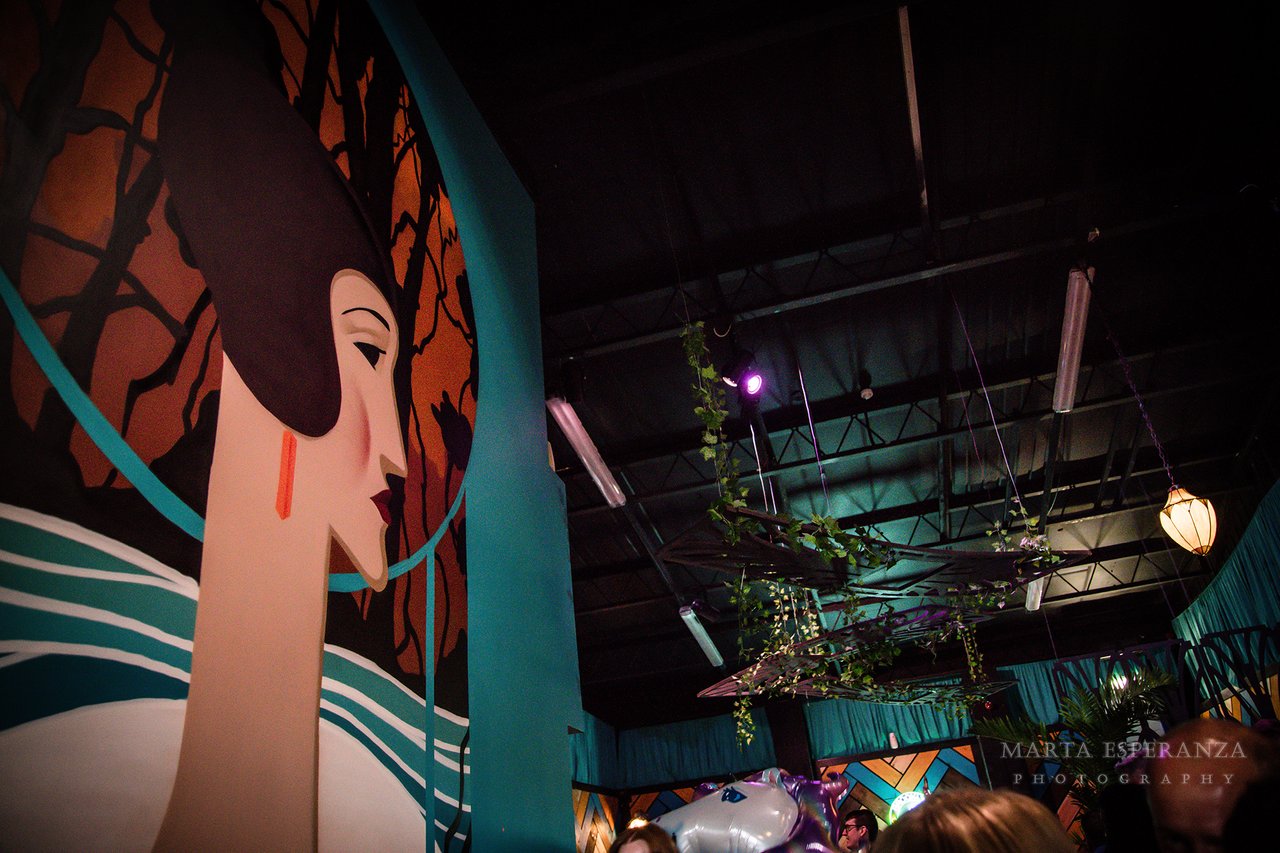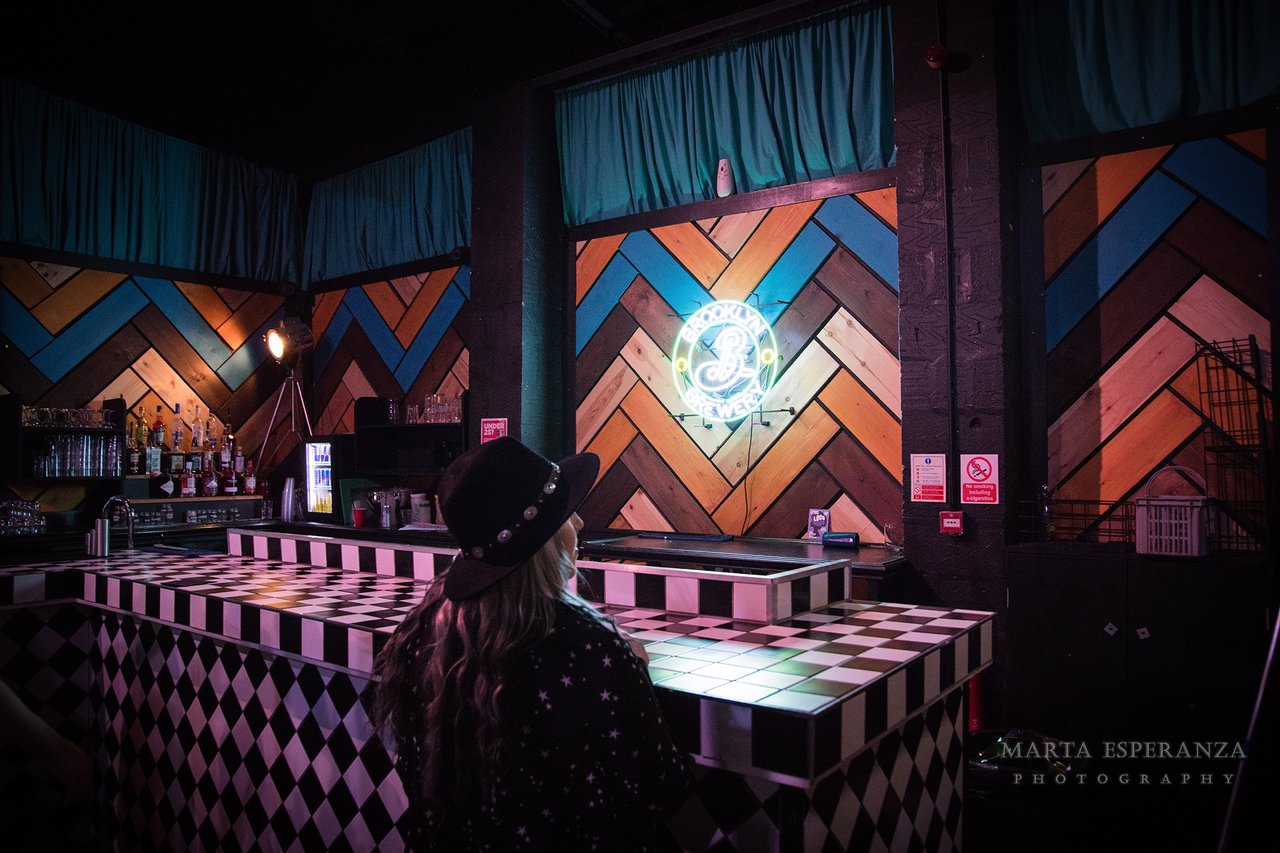 Moving on from shopping and business spaces… Digbeth is mainly known for its fun events. Whether a nightclub or concert scenes or just a weekly Digbeth dining club. It's an event where the place is filled with various food trucks, not just any food trucks though. The specific food trucks who perfected their food niche, whether it be Jamaican food, thai food, vegan food or everything steak. You can order whatever food you fancy, whether it be something sweet or savory, cooked or barbequed- and you can walk into some of the available bar spaces and enjoy a drink, some music and artsy spaces while chatting to your friends.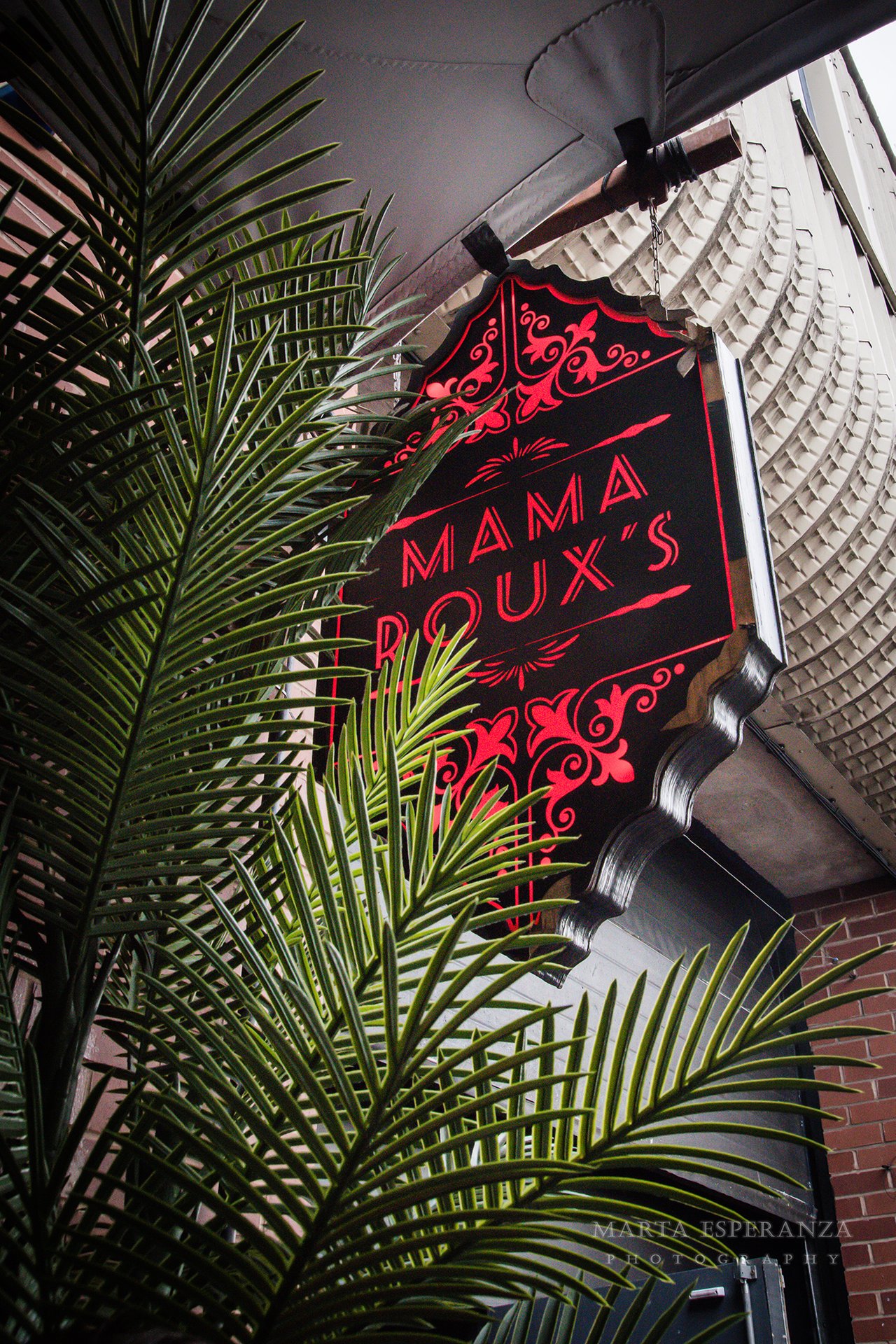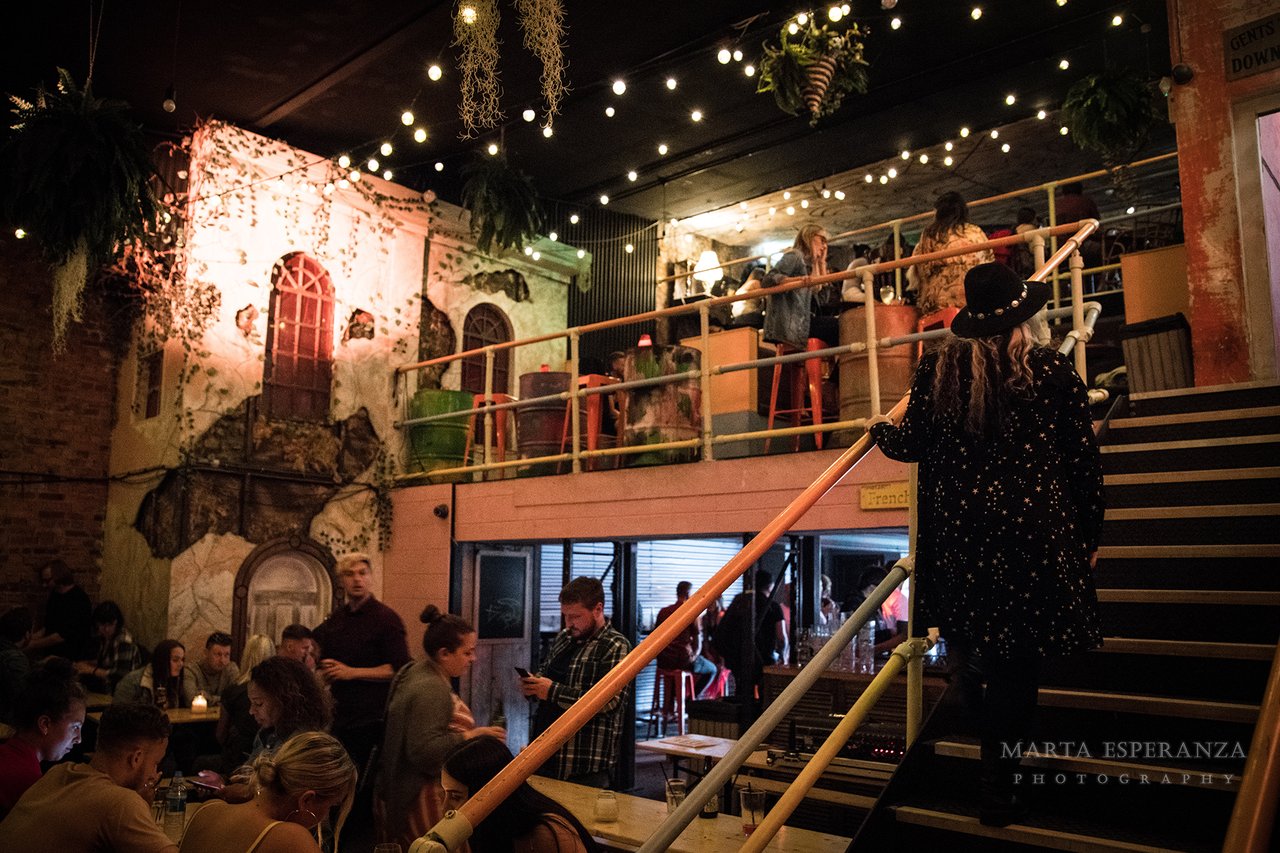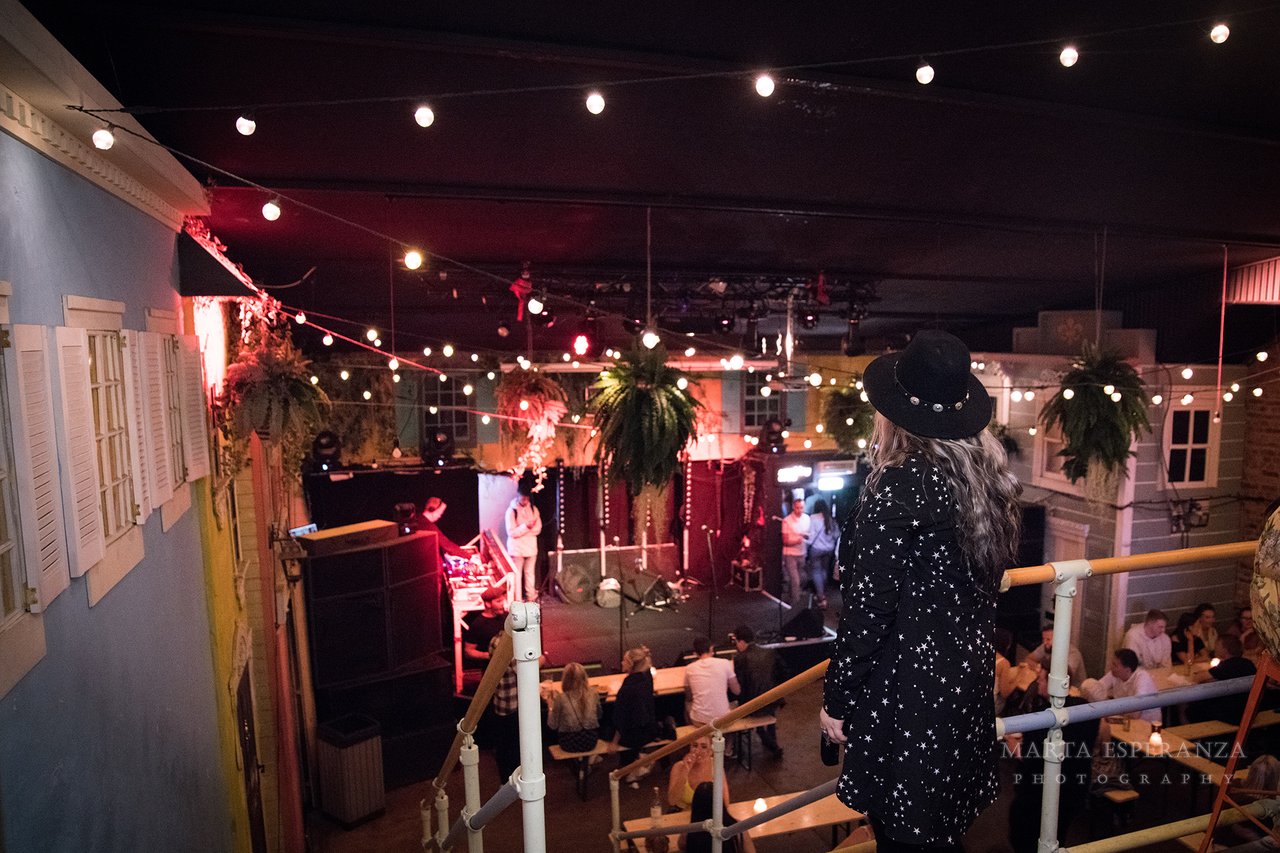 One of my favourite spaces for that would be Mama Roux – I spoke about this space on the blog before so I will not go into too much detail this time. Basically it's a New Orleans inspired space with a cocktail lounge and a stage for musicians to perform on specific themed nights. I like it mainly due to it's décor and vibes. The dark lit scene and impressive New Orleans set, really gives you an impression of being on the other side of the world, especially if it's a Jazz night. It's a great place to meet friends and have a pleasant evening filled with good food, drinks and music.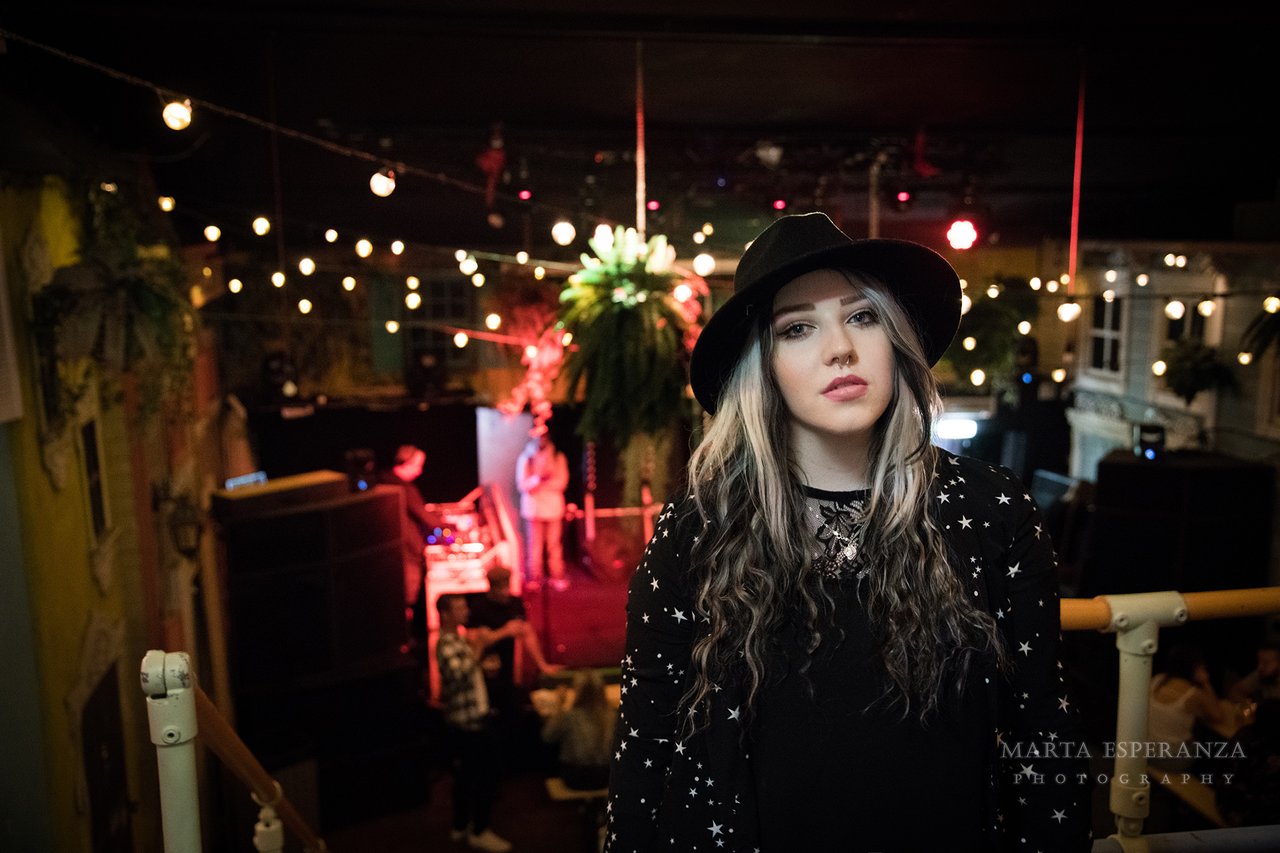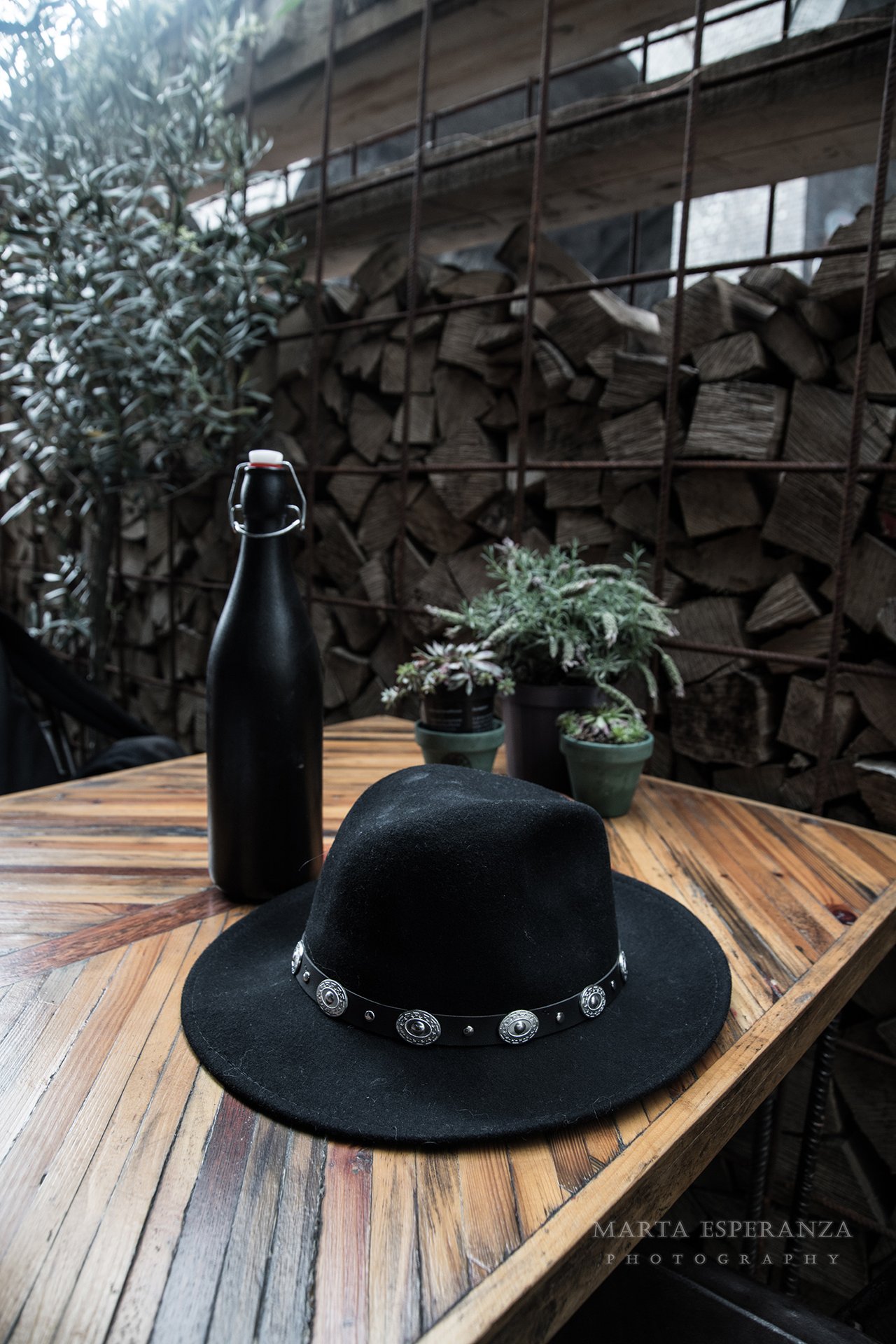 If you prefer quitter spaces however, I recommend one of the cafes. That's my usual place of choice nowadays. I mean as a committed lover of coffee, I seek quiet and interesting cafes anywhere I go. One of the cafes I like is the Baked in Brick, not only it has great coffee but suggestive of their name- they have brick oven in which they cook their food, including pizzas and other delights! It over-all has a rustic charm to it with the exception of a massive mini- car stuck out of it's wall with a vibrant graffiti…..interesting…. to say the least.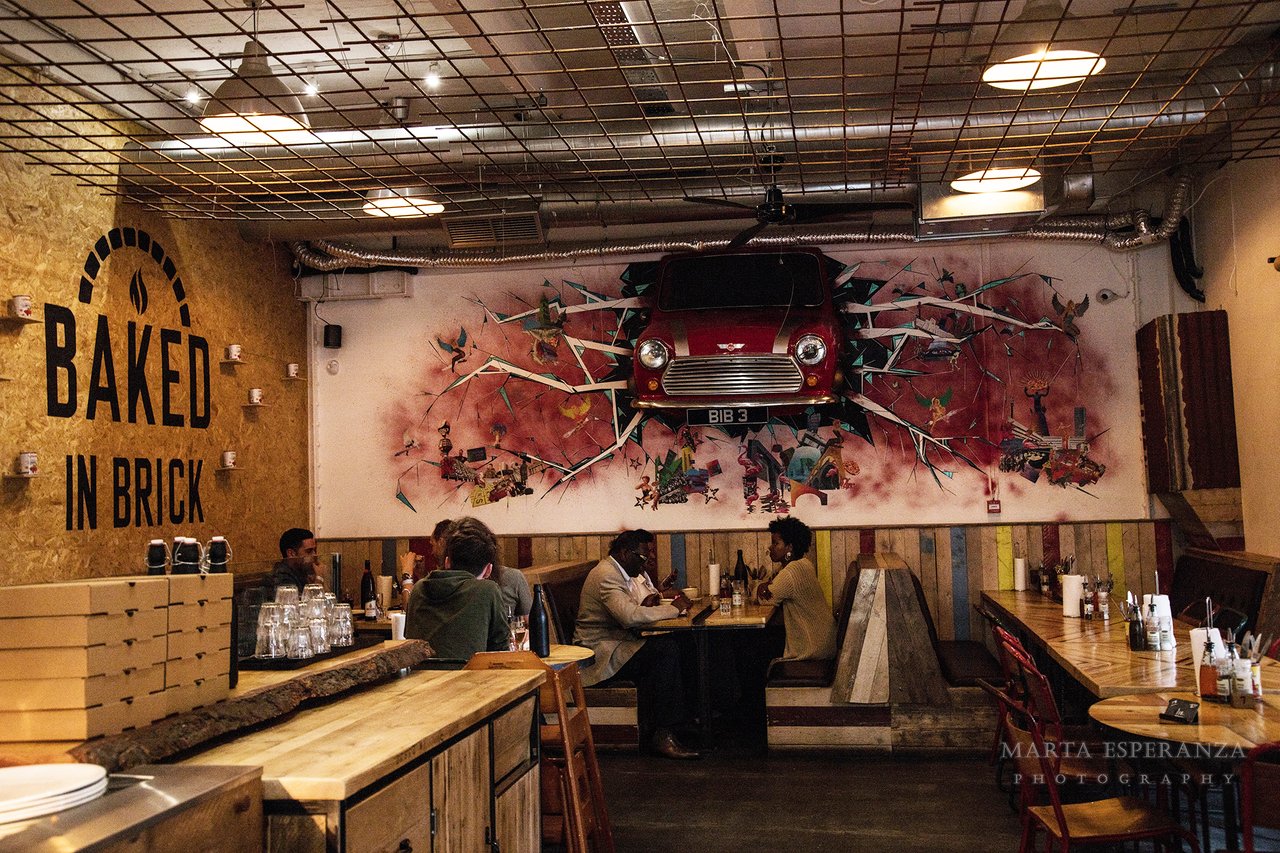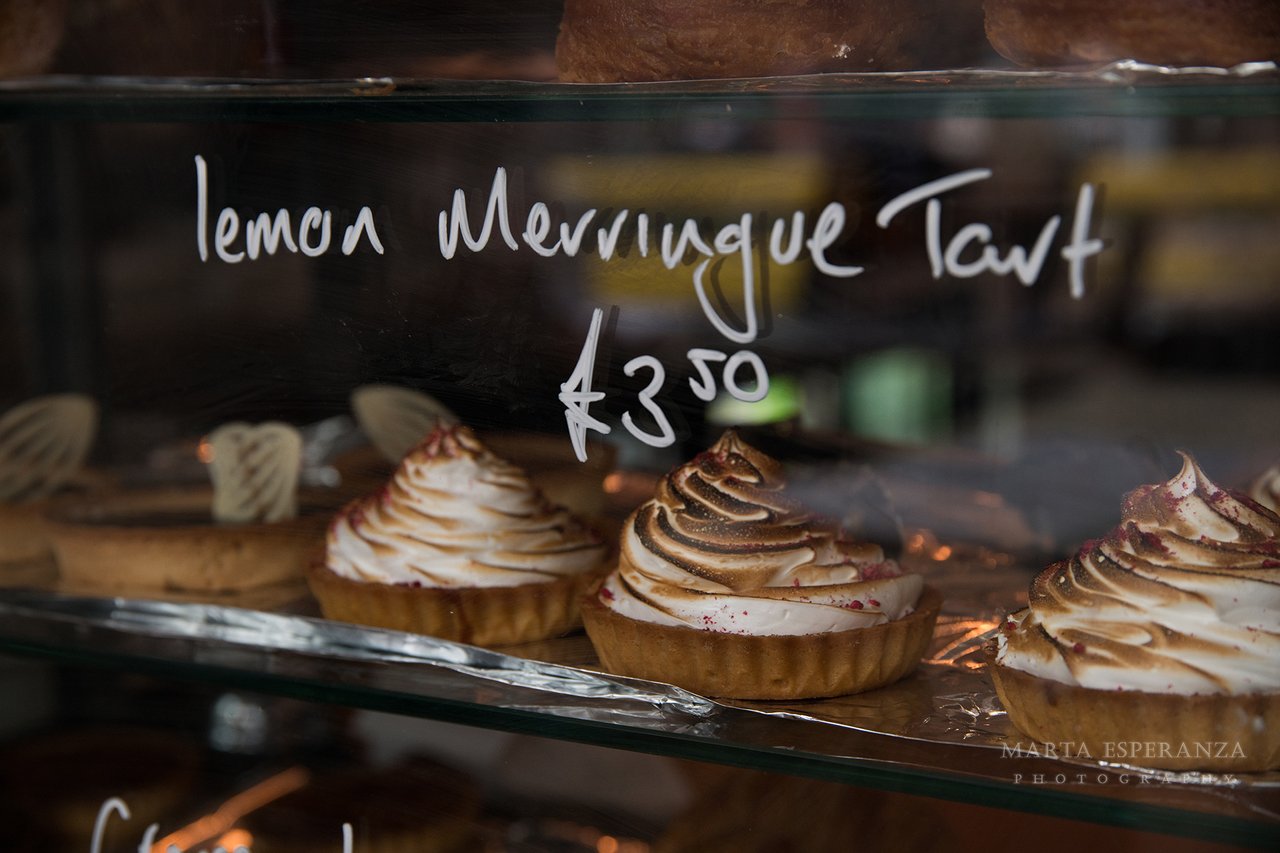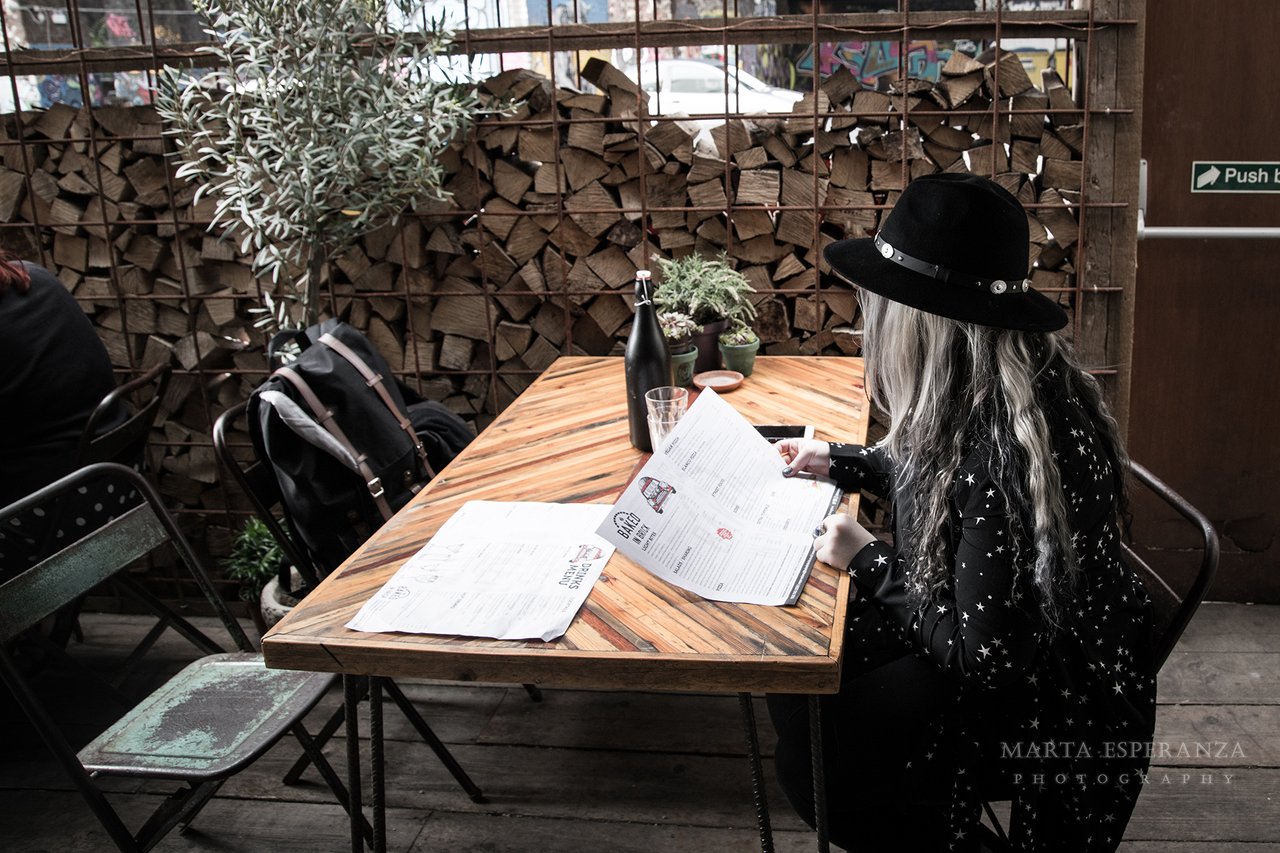 It has a small outdoor area in which you can enjoy your drinks and food on a nice day. That's what I decided to do and it was amazing. The smell of the freshly cooked food, coming from that brick oven was so aromatic, prepare to order some food even if you're not hungry! And the coffee as previously mentioned was great. It's a nice quiet space almost completely opposite to the previous scene I showed you, so I guess you have options, whether you seek quiet and peaceful spaces or vibrant and loud ones.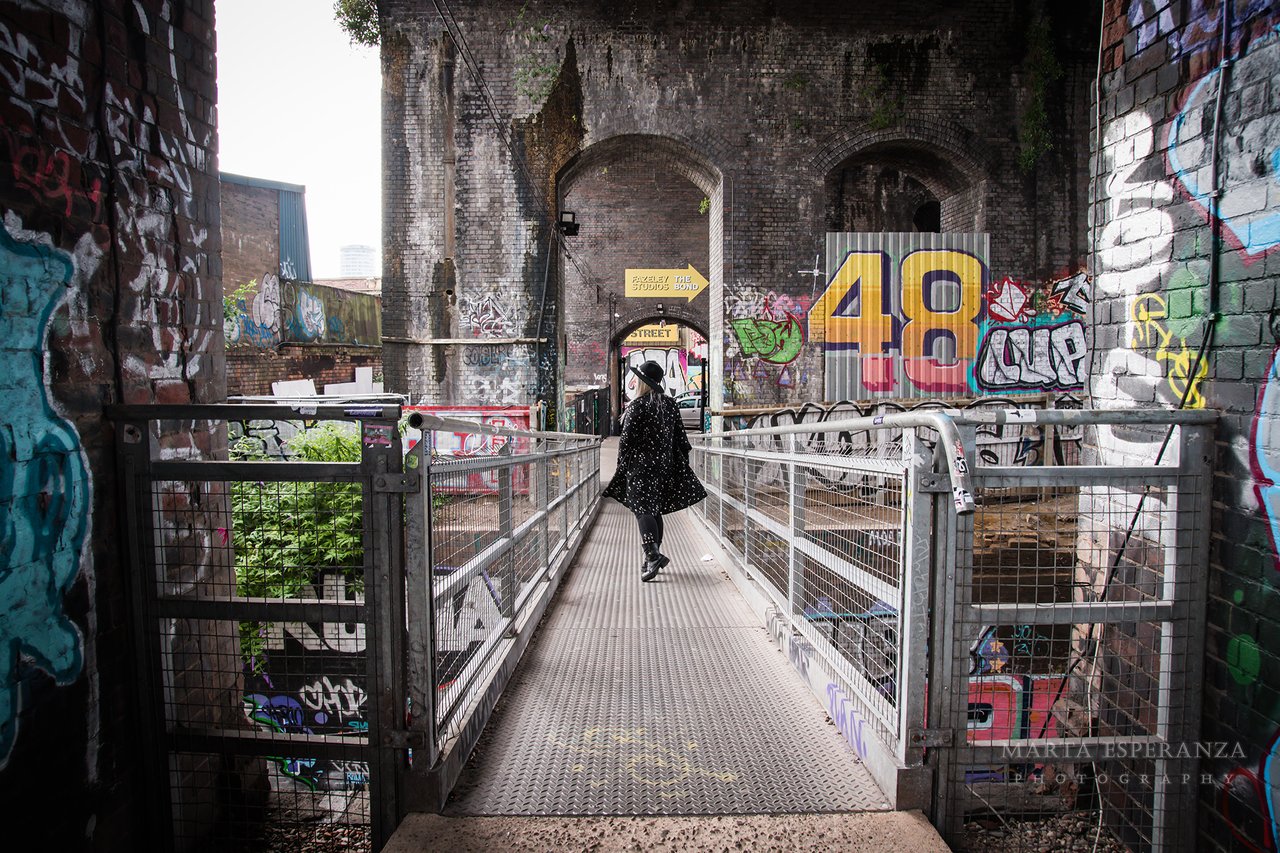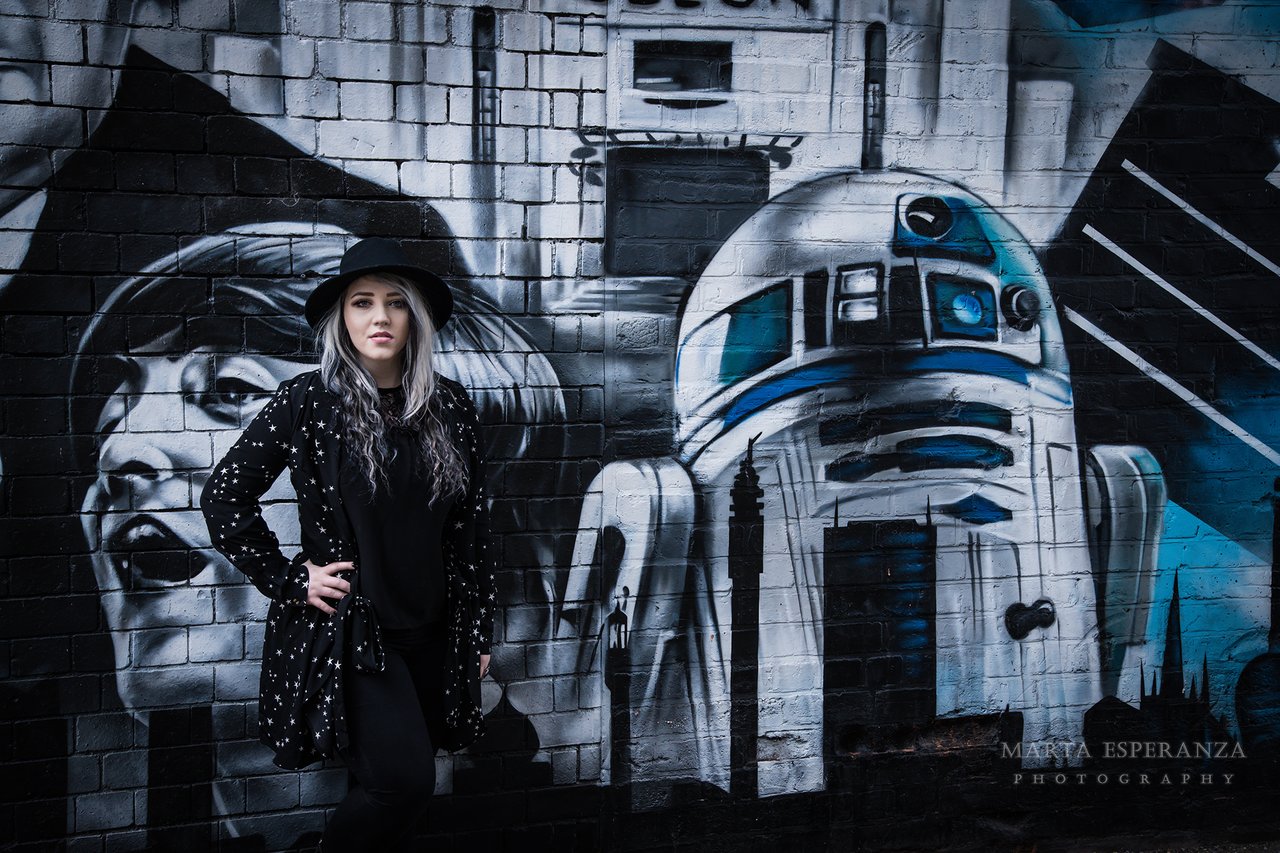 Once you have enjoyed your food and drinks, it's time for a walk around to lose some of the calories you just consumed. How about a stroll around the custard factory and surrounding area decorated with impressive murals and graffiti? Those stunning large arches have been a staple of Digbeth for a long time, so much so that it was a location used to film some of the scenes in ''ready player 1''. Yup, I could recognise them anywhere! Sadly, I was not in the city while it was being filmed !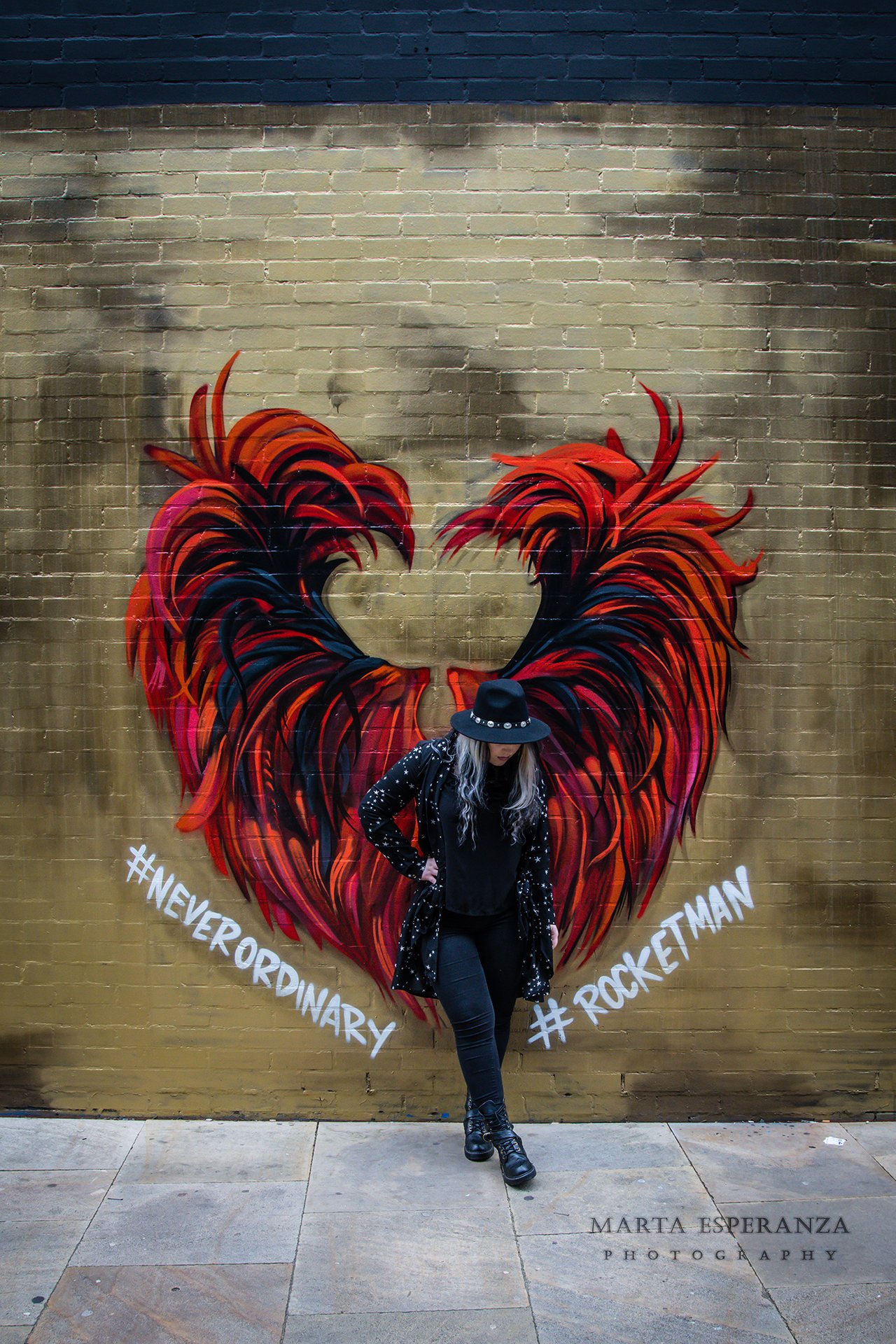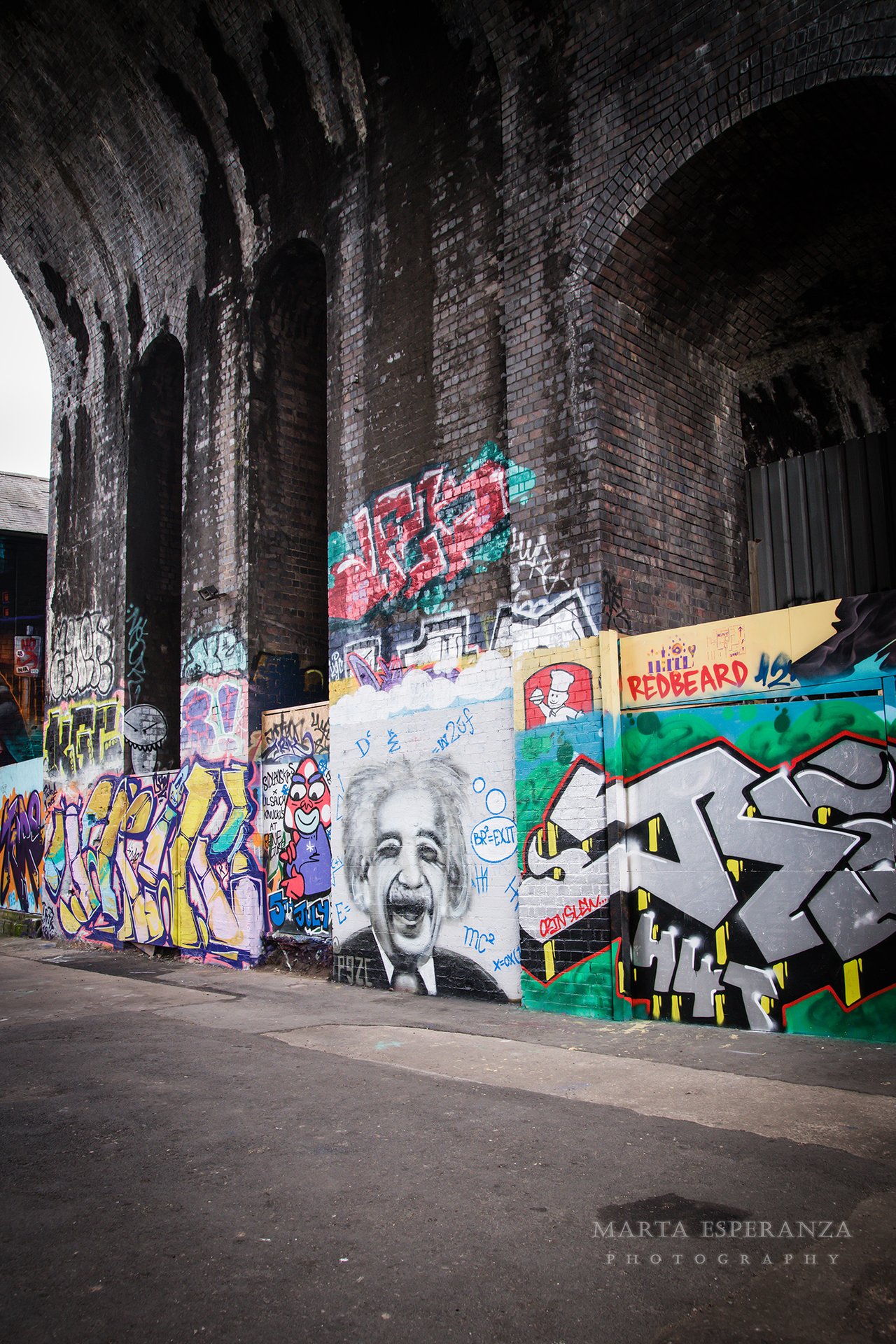 This location is often used for various shoots and film projects, mostly by students but professionals also. It has a truly grungy looking setting, perfect for edgy shots with a bunch of colour and art in the background. I could have written an entire post just on grafitti alone in this place, as there's so much. Under archways, you have the canal setting which is laced around Birmingham City. It's definitely worth a look around. And who knows you might stumble upon an event that will stay in your memory for life?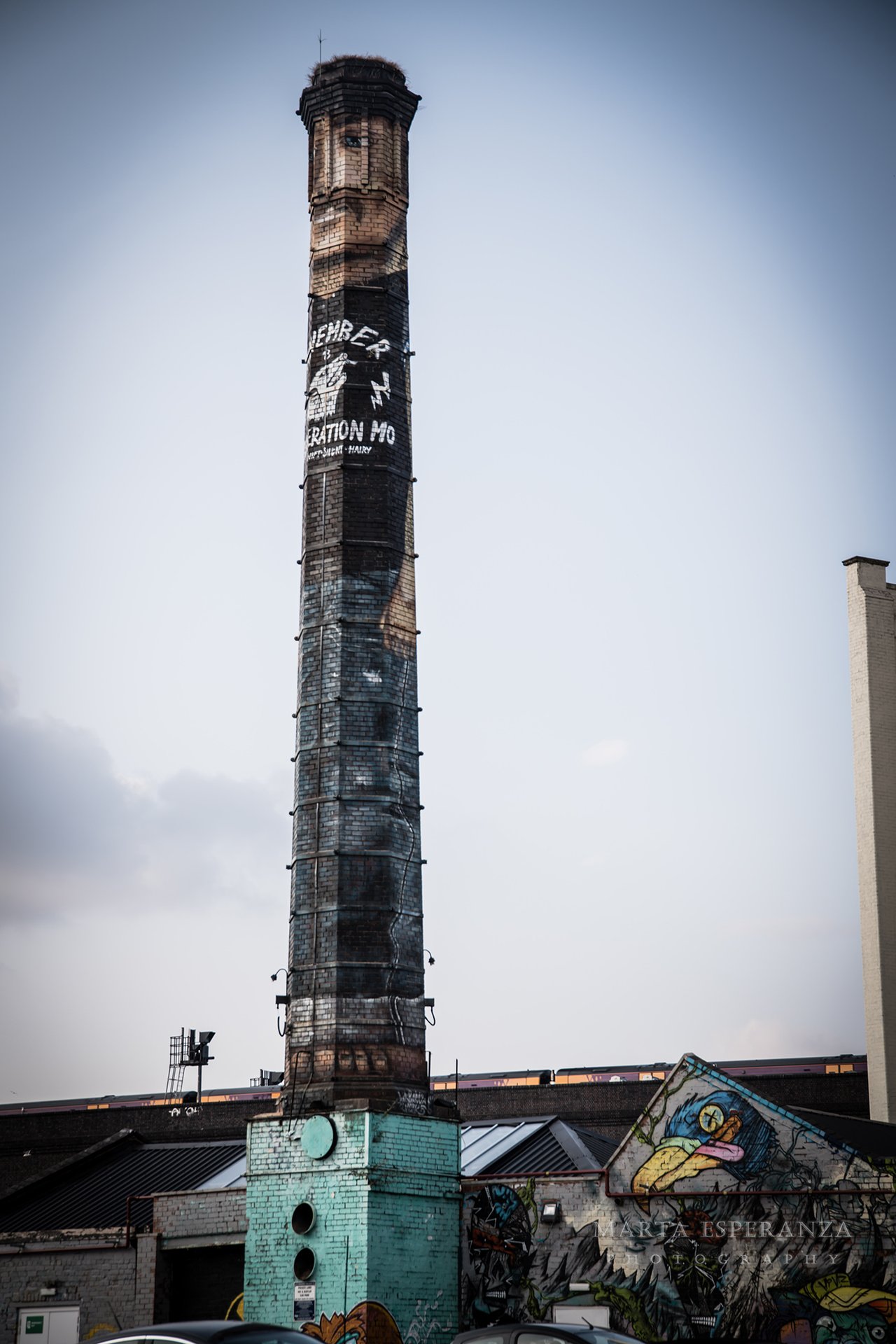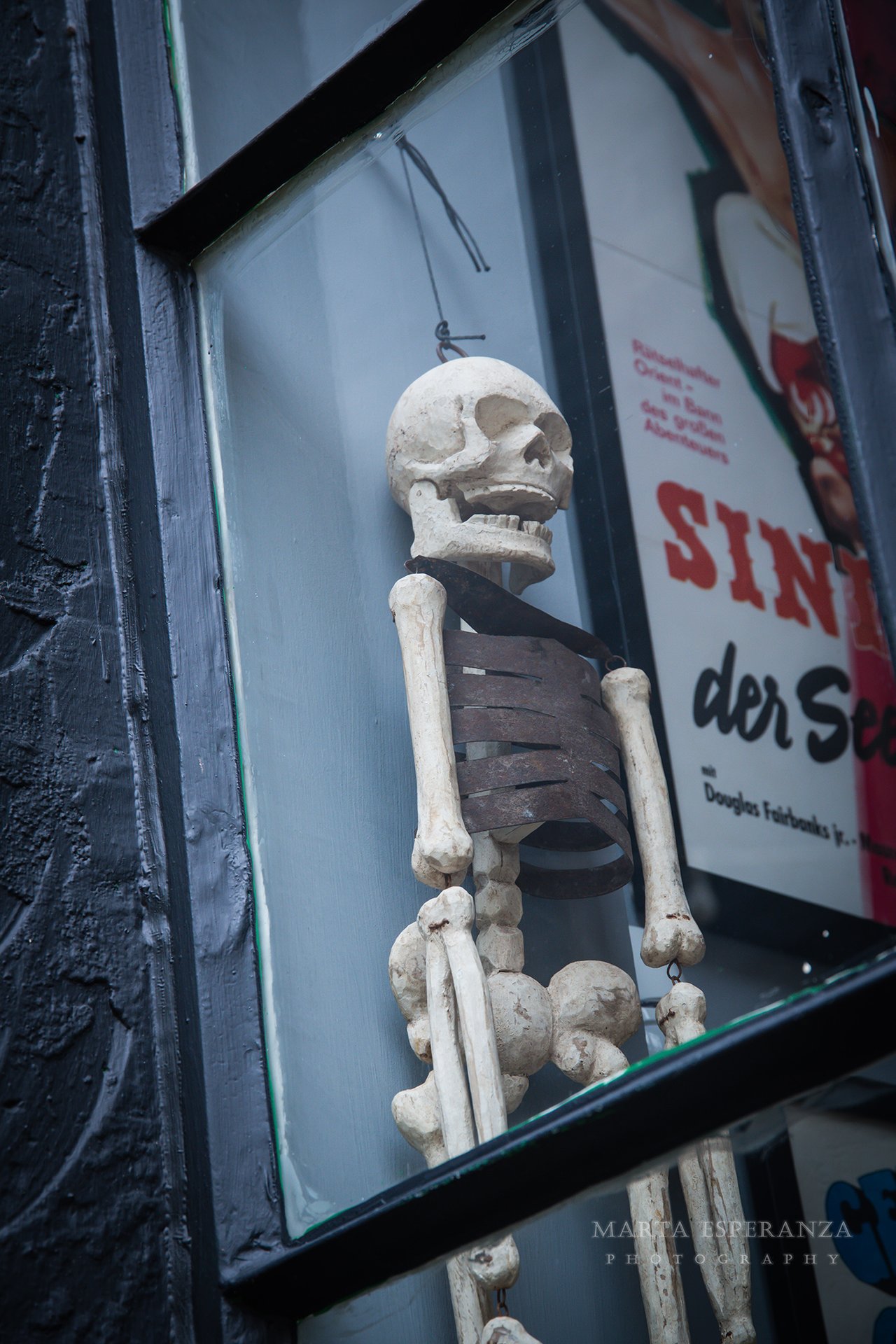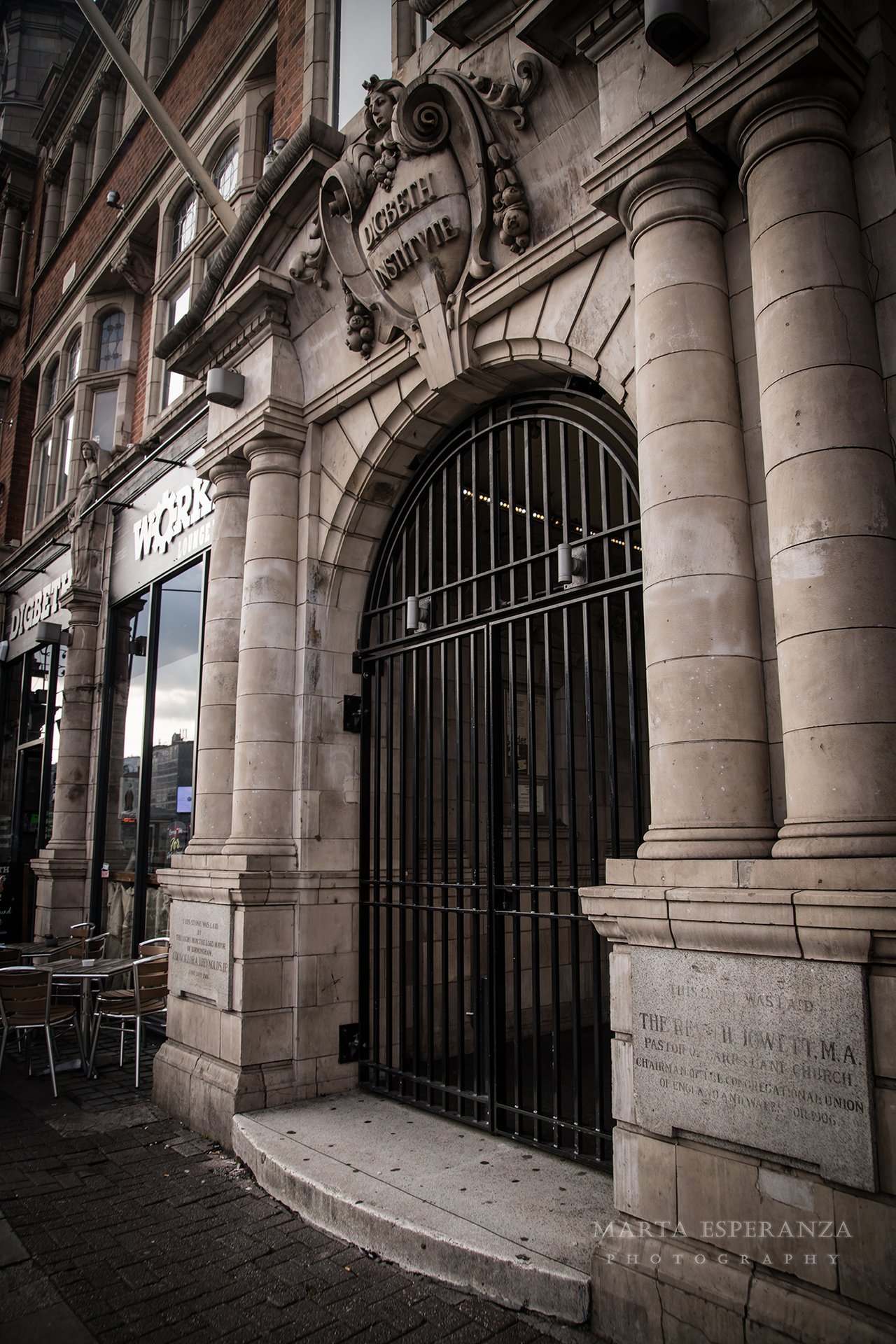 That's what happened to me once, walking around Digbeth on a peaceful day, I heard the sound of drums in the distance. I followed the sound to find a Holi- Festival under one of the archways. I came in to dance to the sound of drums and Bollywood music, throwing colourful powder in the air and meeting new people. It was not planned yet so magical!
It's great to look which events may be on for the day you're planning to visit, but if you can't then come on by and check it out, you might stumble upon something great!
I hope you enjoyed this weeks' blog! Please upvote and follow me for more adventures!
Thank you so much for reading and as always, see you in the next one,
Cheers!
Marta x