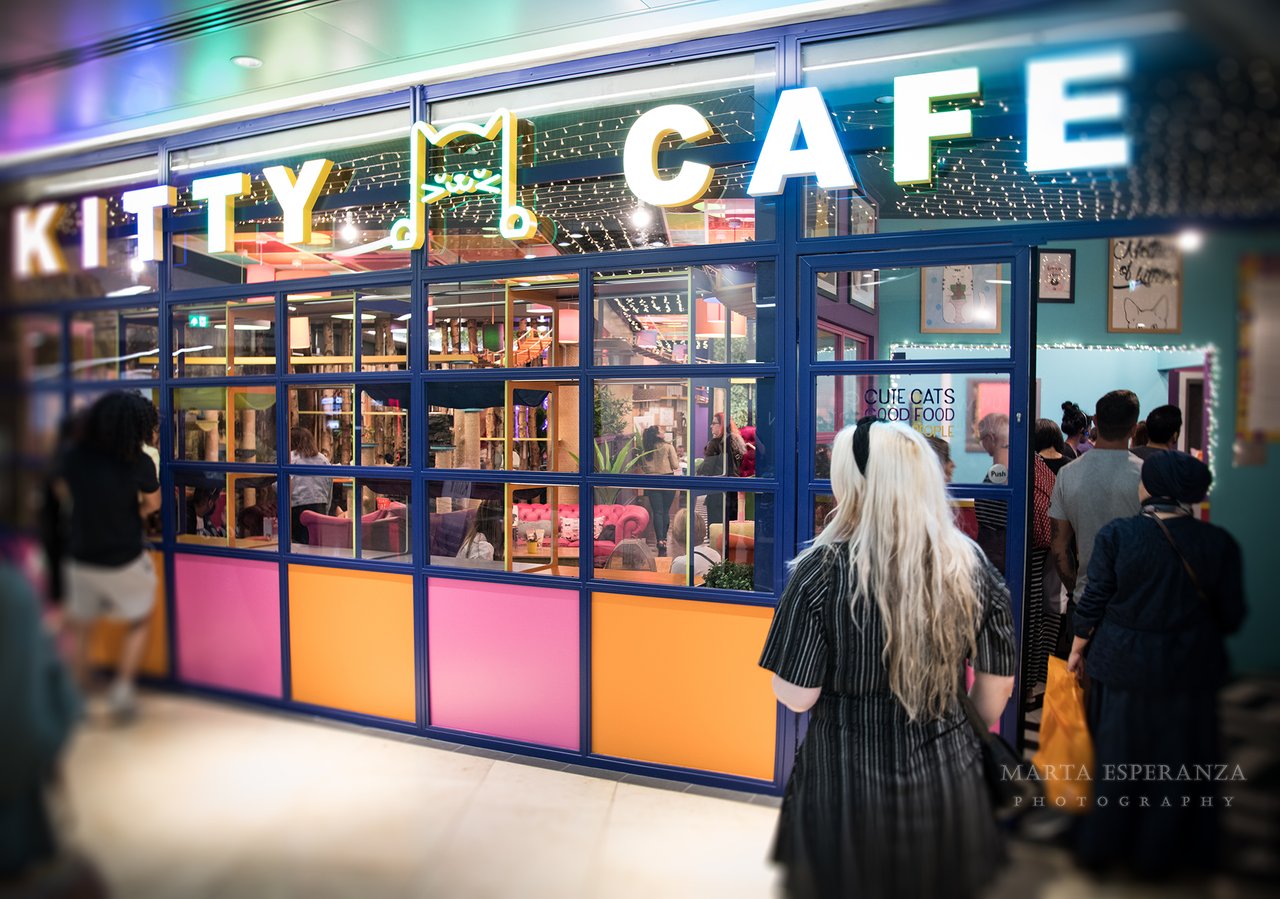 As my chaotic city adventures came to an end, being ready to move back to nature surrounded by peace and calm I thought it'll be a great opportunity to share with you all some of my favourite spots in the city. It's my way of saying farewell to the place that I spent a few years in…. years that brought some serious life lessons…both of happy and incredibly painful kind. Through the turmoil of years living there and being caught with some inevitable unpleasantness that this city has to offer (could be a storytime for another day), today I will focus on some of my favourite aspects of it.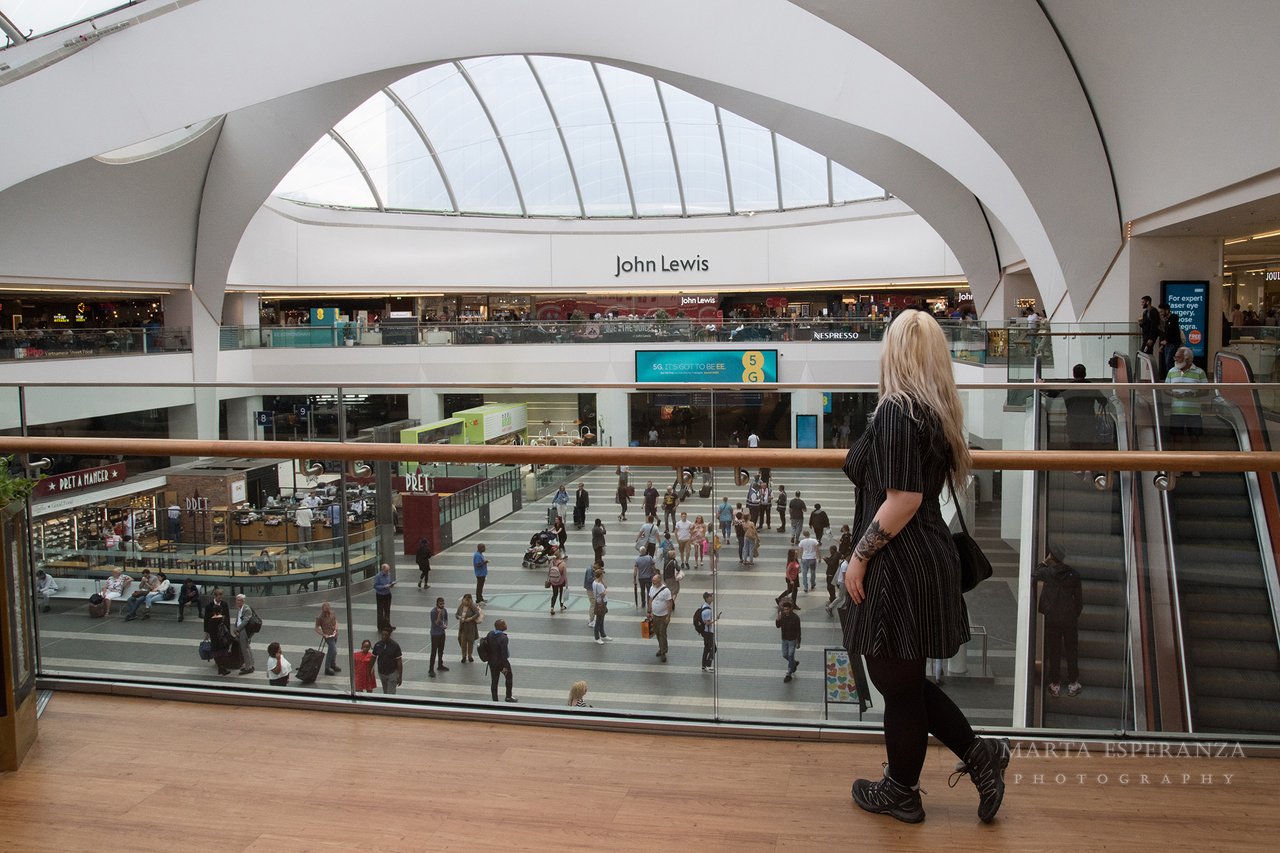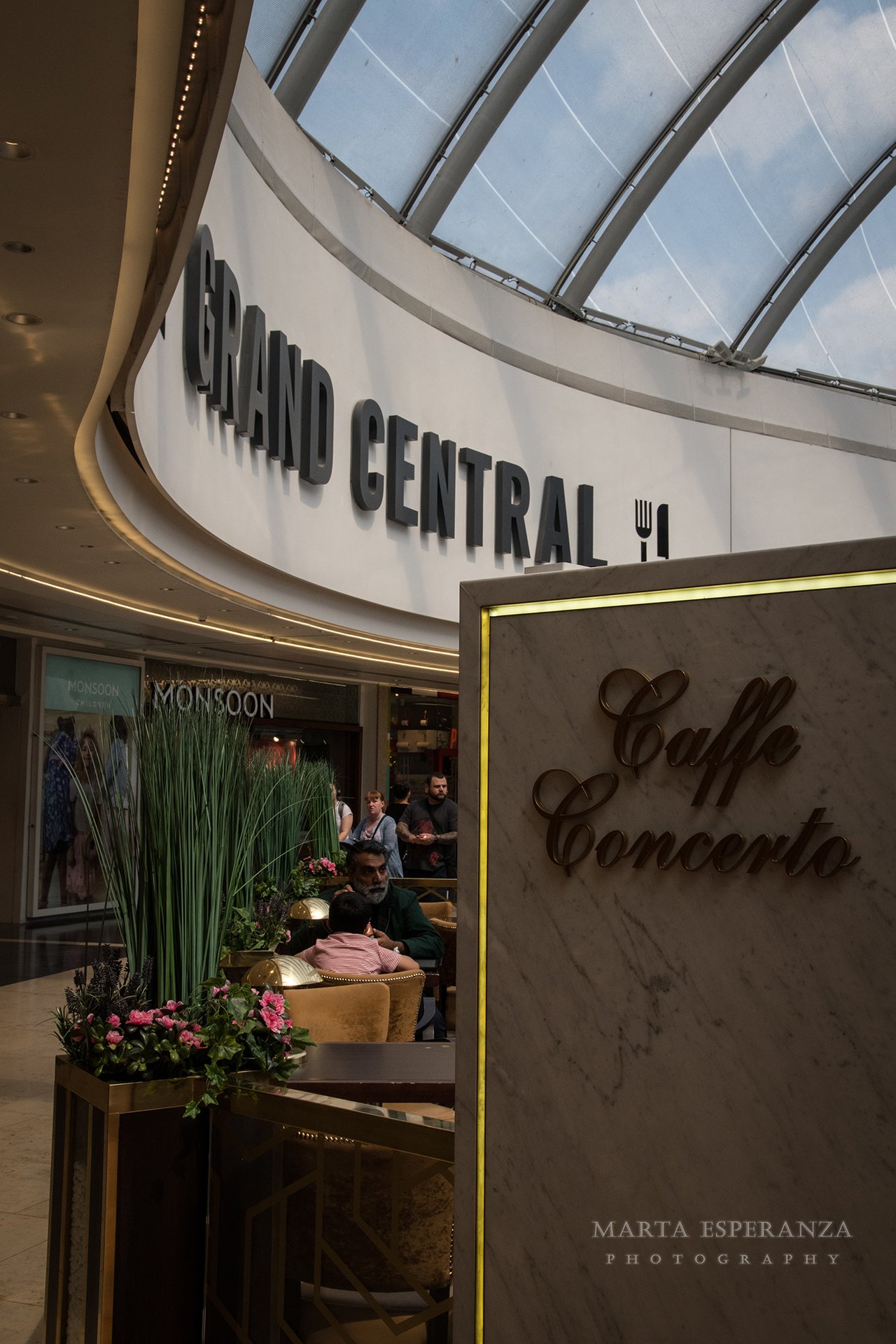 Let me start off with a kick! Bullring! I mean what Birmingham could as well be known for. This shopping centre brings people from all over the country, shuffling from one shop to another on a normal day…. And don't even get me started with the Christmas period. The variety of shops and items you may find is great indeed. But for me, it is more about the experience rather than material things. And for this reason, I will not really focus on the great shopping hotspots, but on the small places that would make your day out in the city memorable. And for this, you don't even need to leave the train station.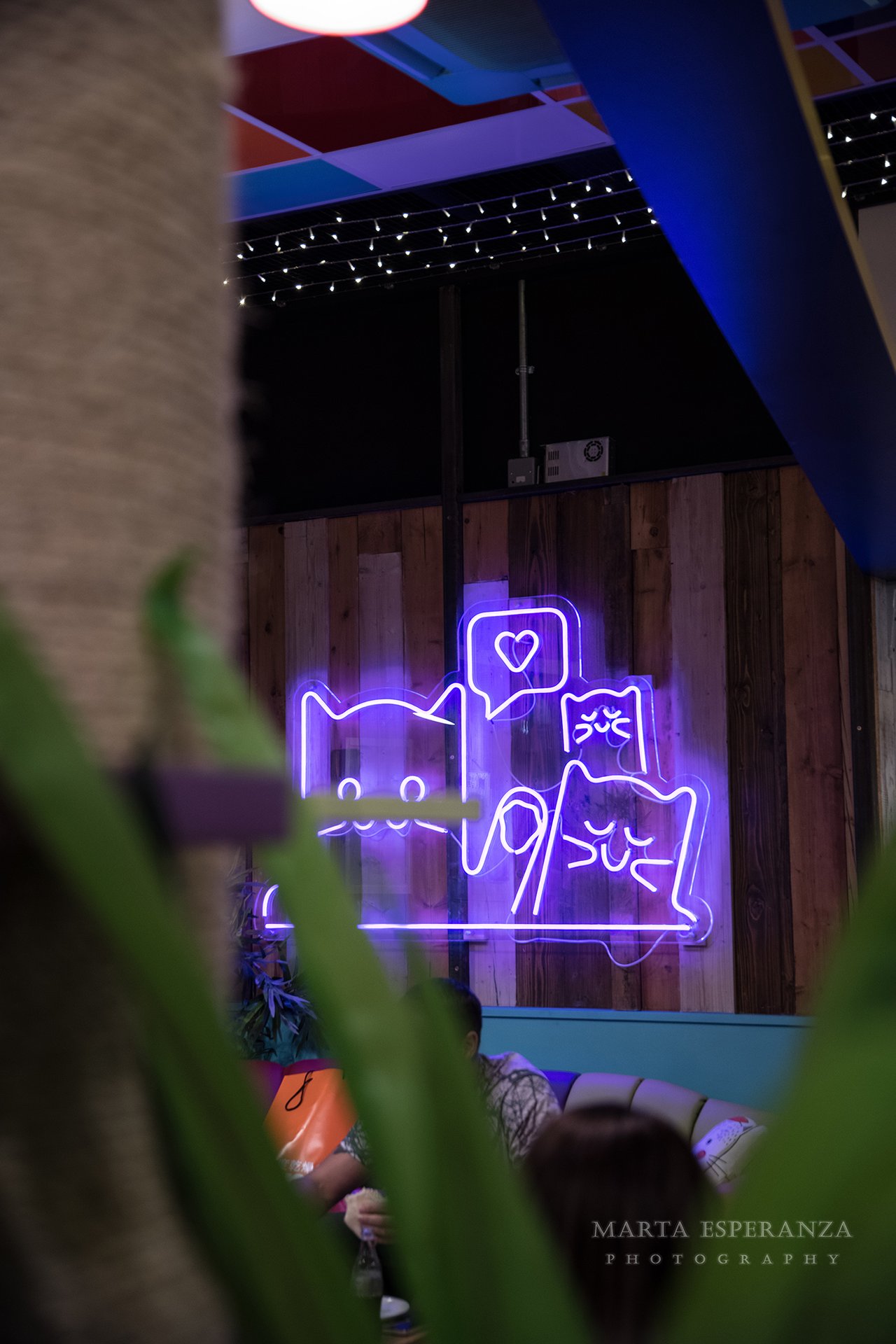 Any of you that read my blog, will know that there's nothing more I like than to discover quirky cafes and drink the warm internal hug – that is coffee, while preferably reading a book or chatting to some people. It is one of my favourite things to do and while being in Birmingham and discovering a lot of beautiful and quirky cafes, I wanted to focus on a particular one that opened recently.
It is a KITTY CAFÉ! And yes, it's exactly what it states it is, a café filled with cats! I decided to focus on this café as not only it's a great to add to your itinerary while in the city, but also, it's a place that supports a great cause. The café is a house to many shelter cats and kittens that are all lined up for adoption! So while you enjoy your time in the café, you might happen to fall in love with a fluffball that you may be able to adopt!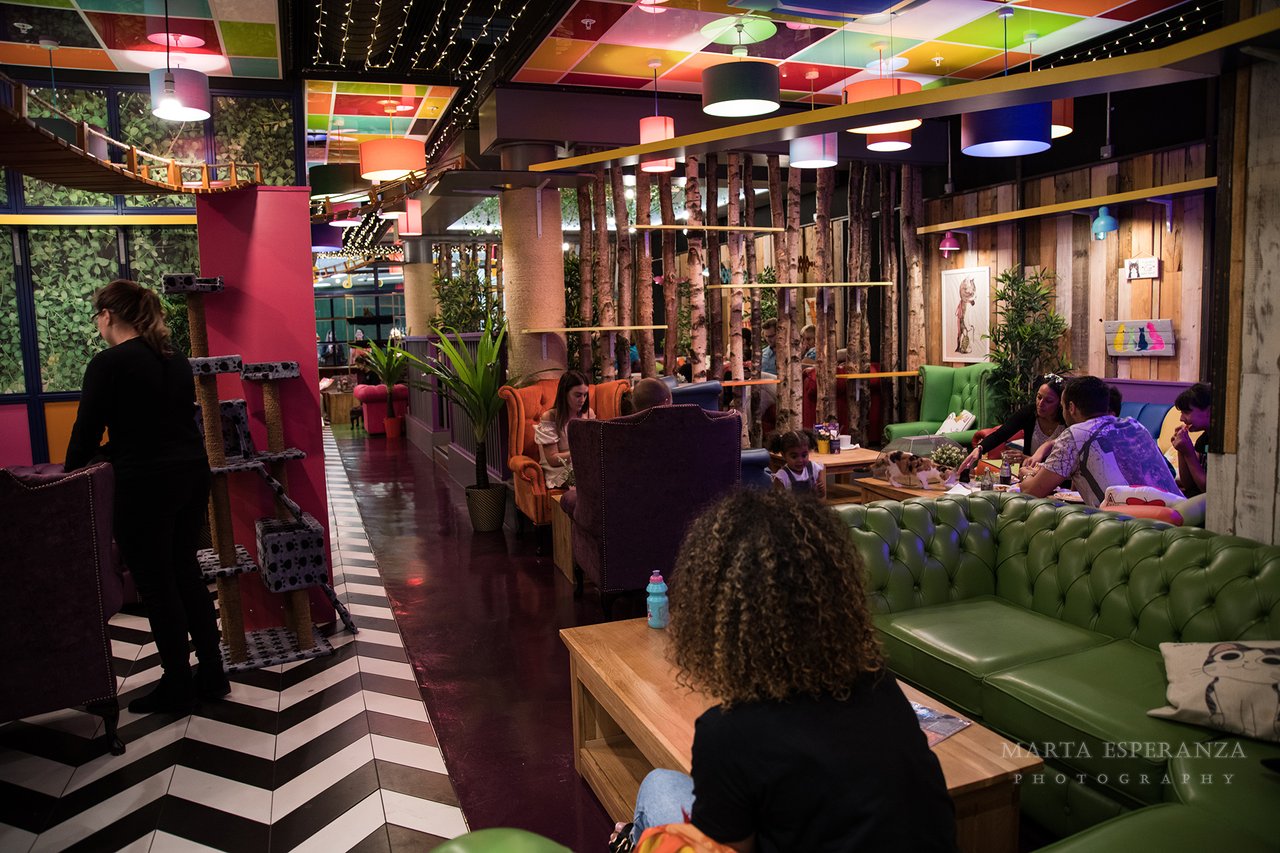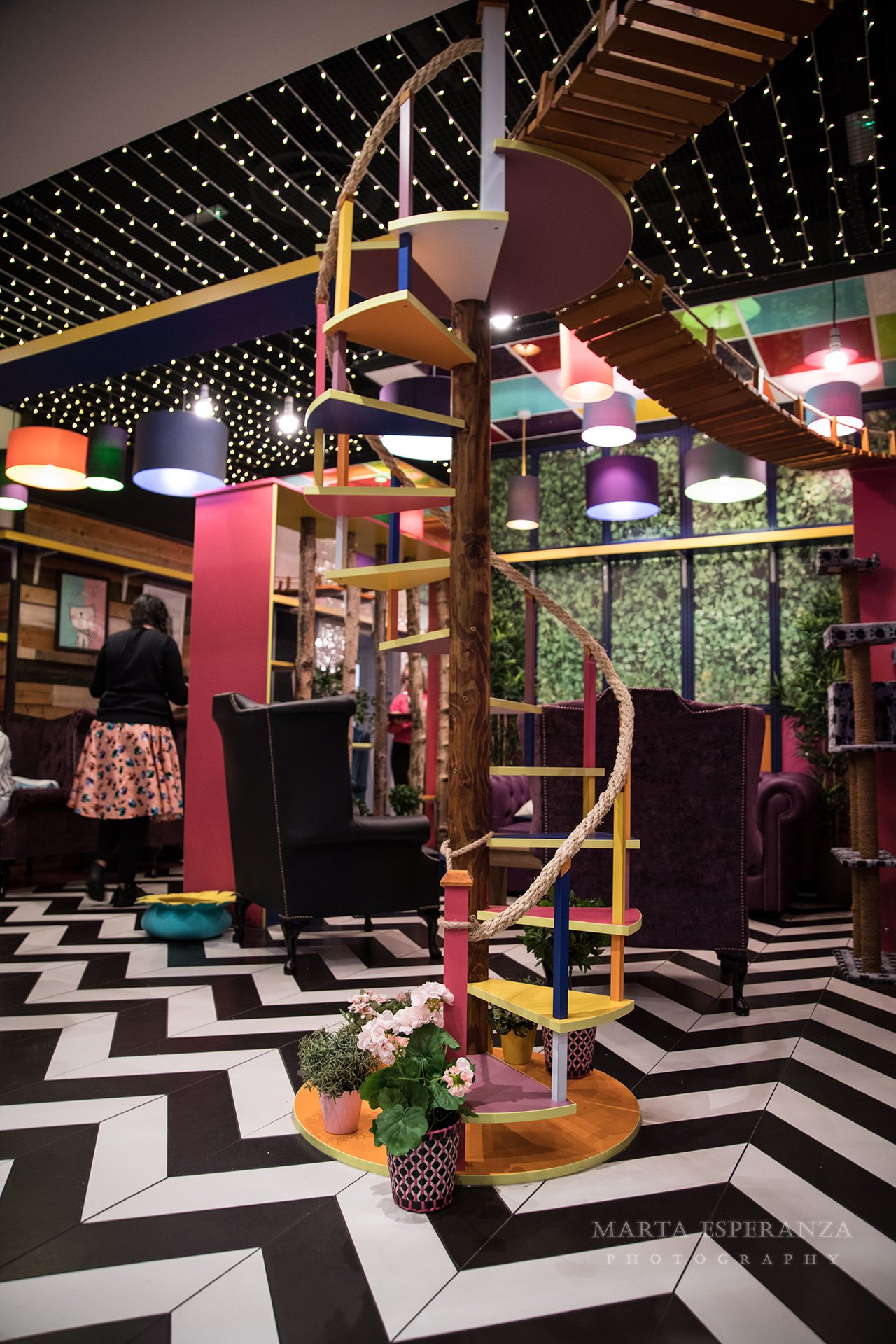 To enter the café, you have to pay initial price of £6, and book a table, I suppose it's for a specific clientele and to avoid less responsible people from walking in. All the proceeds also go to the maintaining and caring for the café and cats as well as funding the cat shelters! The café is secured with several doors to avoid cats escaping… but once you go in, you'll think that they probably wouldn't want to leave anyway! Starting with a sudden strike of all types of colours, shapes and patterns – I instantly felt as if I was on set of the TV show 'Friends'.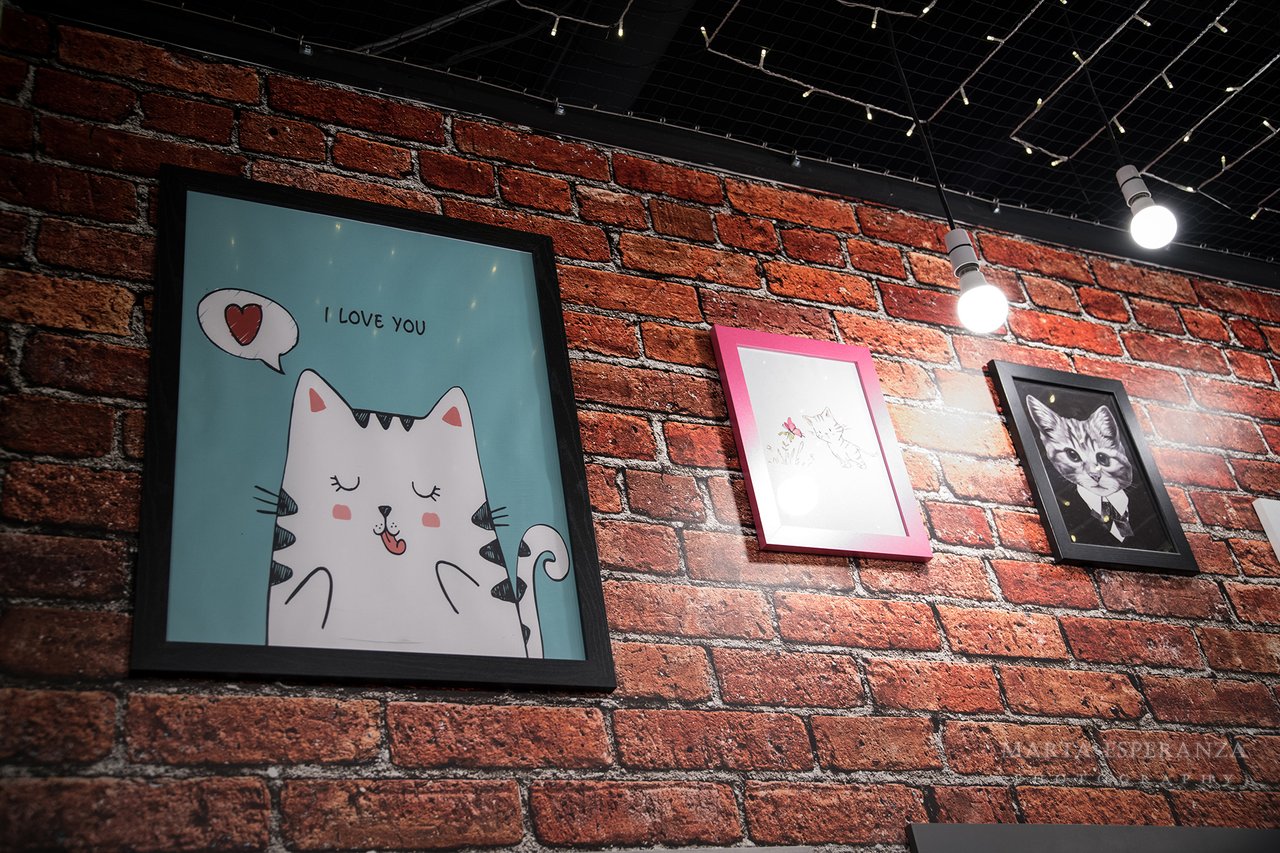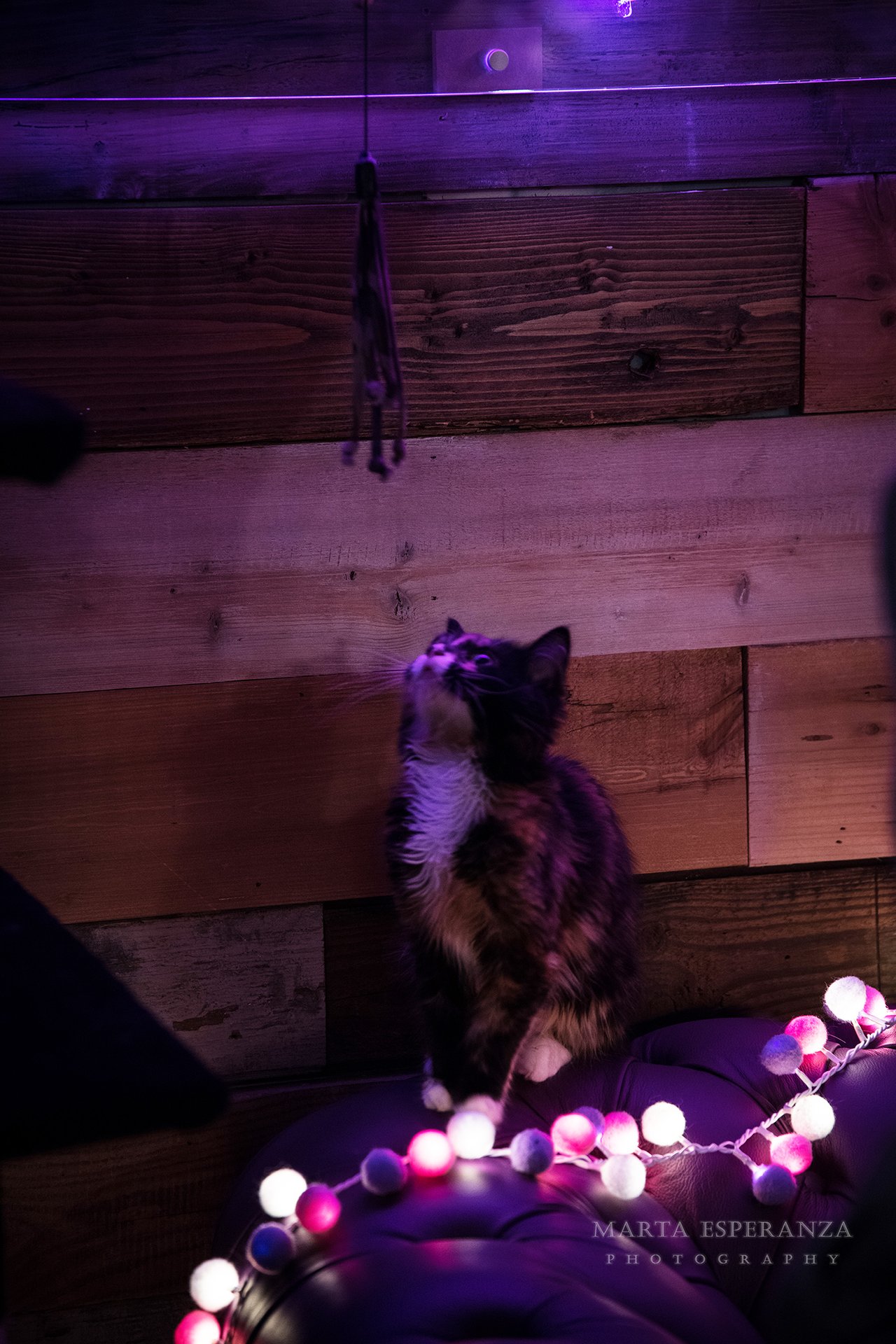 Then when you look around you notice that the place is laced with cat delights! From massive scratch-post pillars to the bridges suspended near the ceiling! It seems like a giant fun-jungle- playhouse for the kitties. The toys scattered everywhere give the customers a chance to interact with the cats. The workers of course keep an eye, making sure no cat is being held against it's will or being mistreated in any way. I found that the easiest way to interact with the kitties is to untie your shoe laces and dangle it in front of them!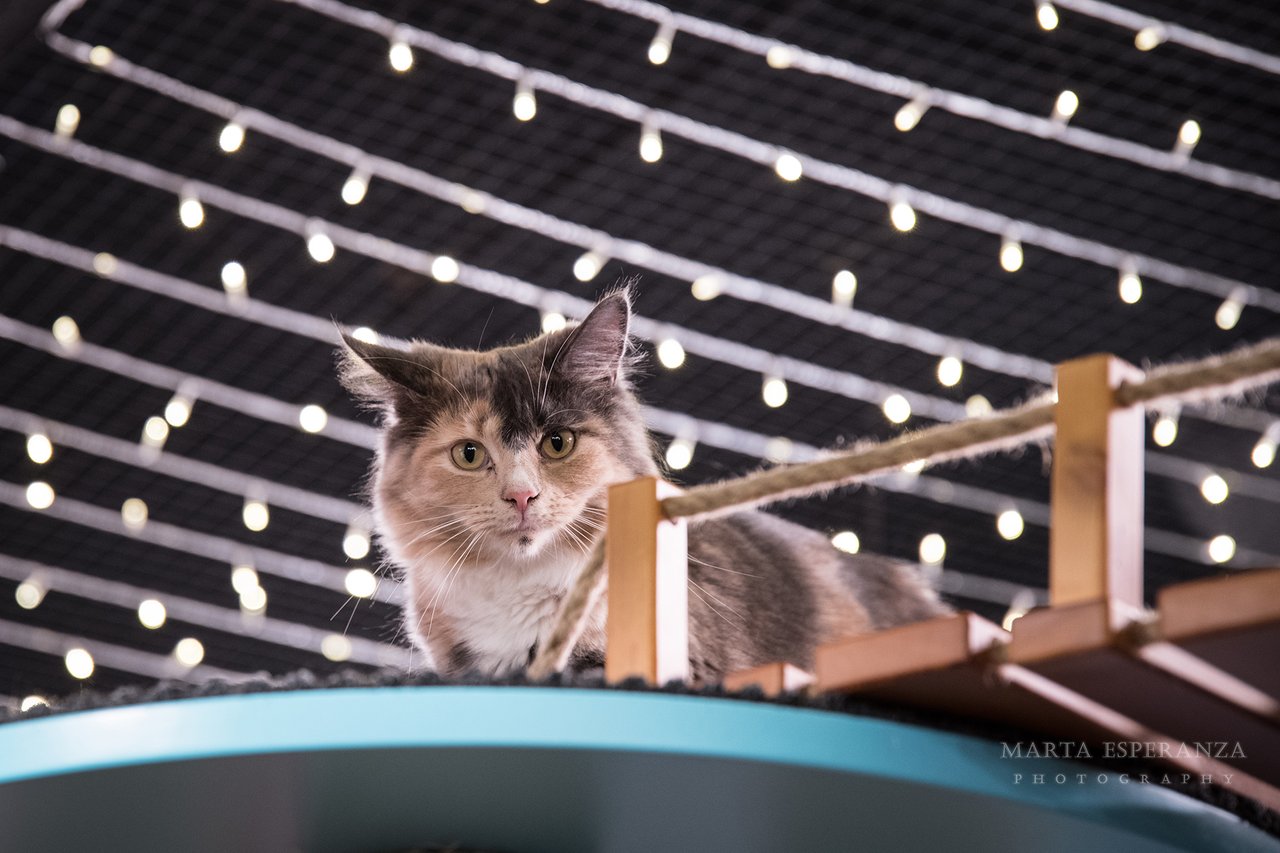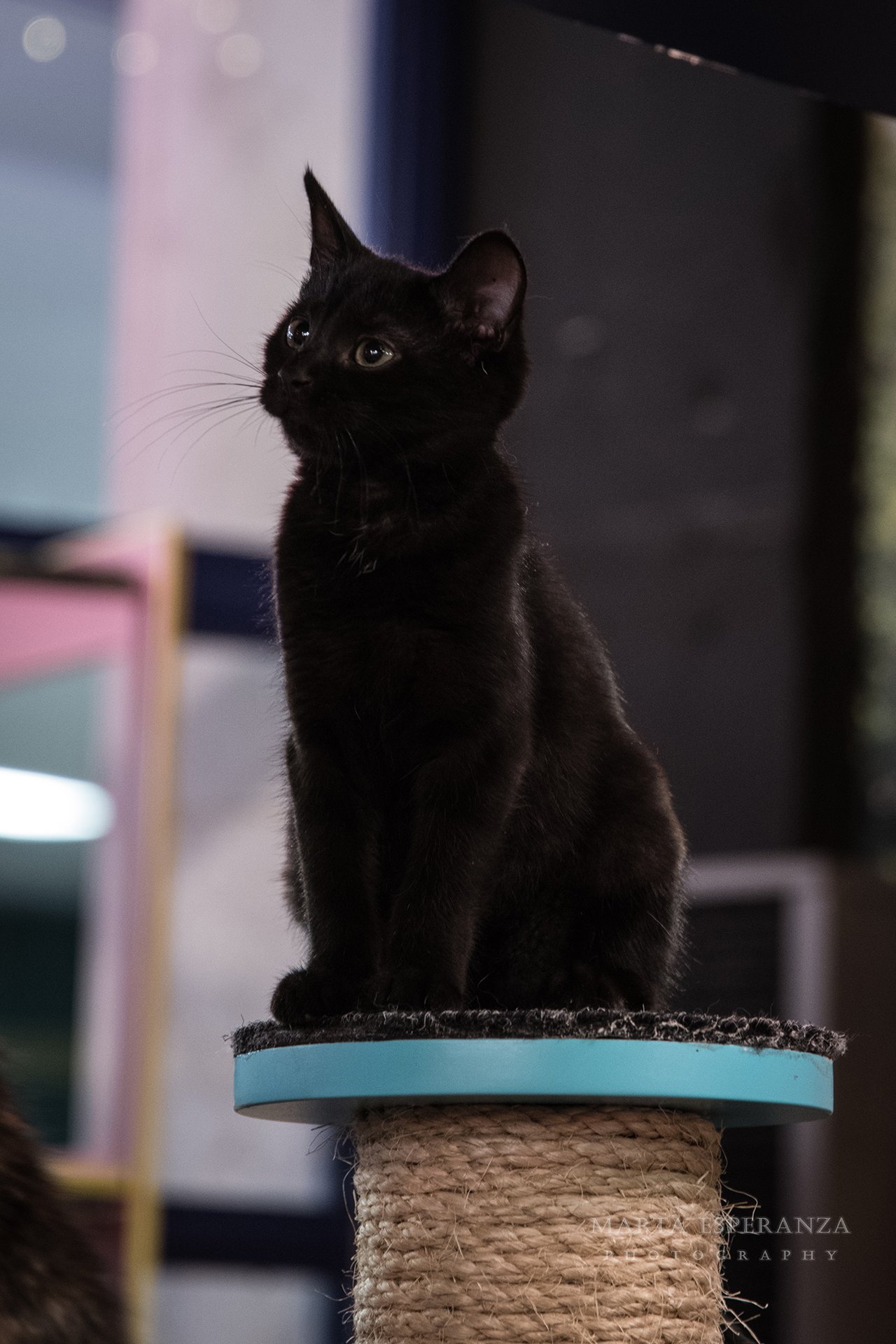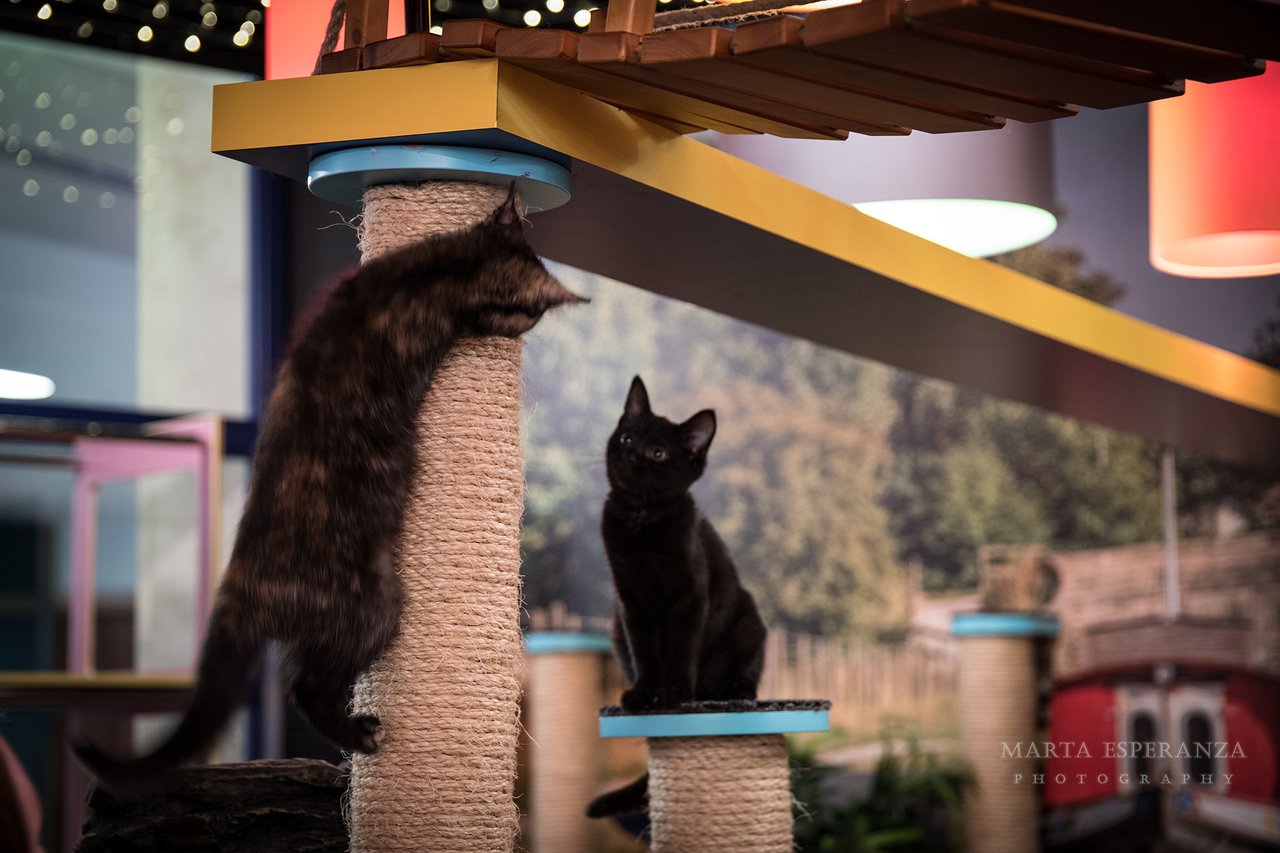 One of the funniest aspects for sure was watching the kitties interact with one another. They were so playful and crazy, one was holding onto the ramp while being pushed off it by another kitty, it was such a classical ''Lion the King'' moment. After ordering some food off the menu, we waited while kitties came and went, each happy and playful. If the kitties had enough of people or needed to go in the bathroom – they went to their private little room, cut off from the rest of the café. I'm sure most cats were happy with all the playtime and attention they were getting.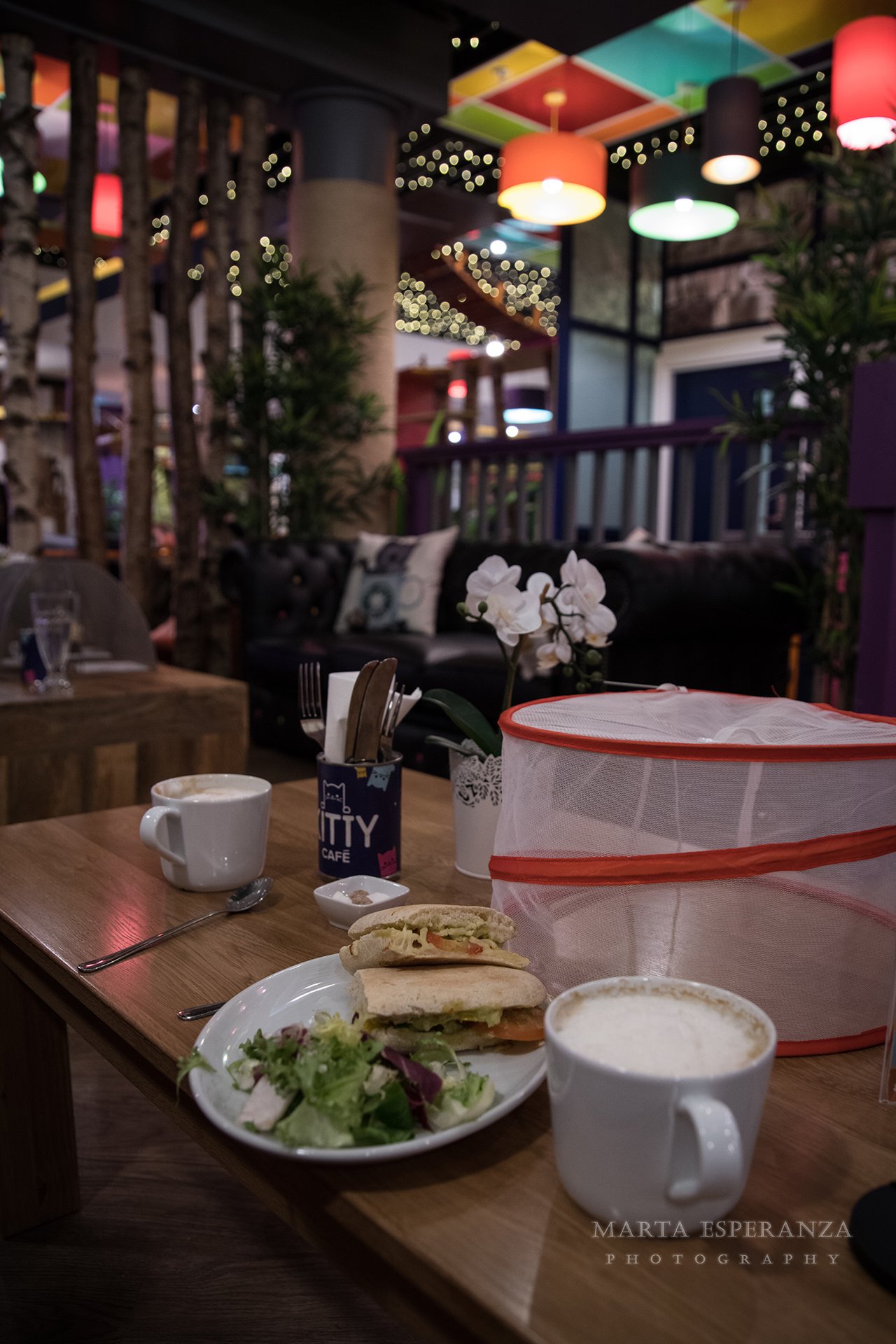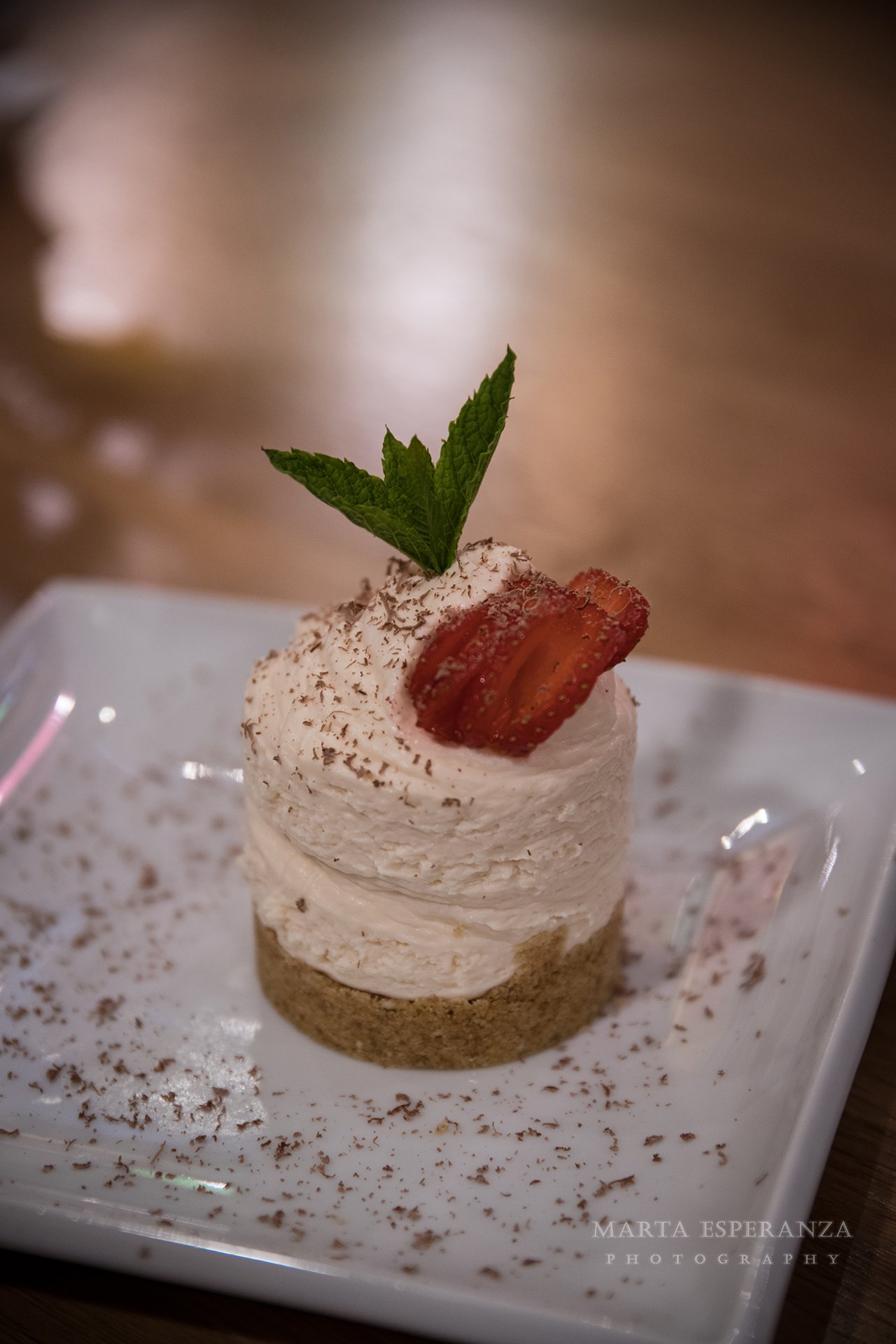 The food arrived and it was delicious, from the absolutely delightful panini to dessert and coffee. The portions may seem small, but the flavours were so rich, I was full in no time. And of course coffee was great too, the fact they support non-dairy options and have variety of syrups available is an automatic plus in my score books hehe.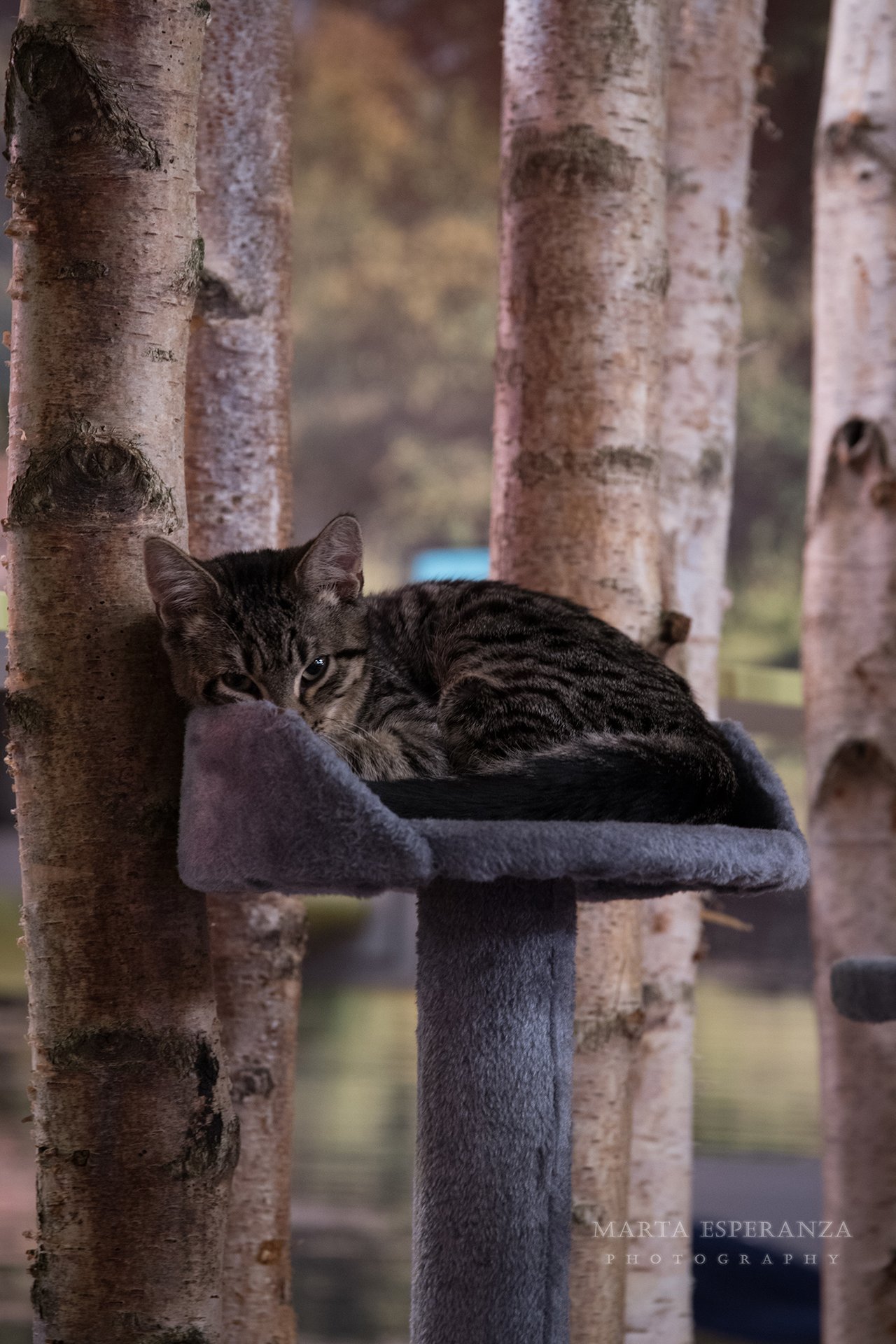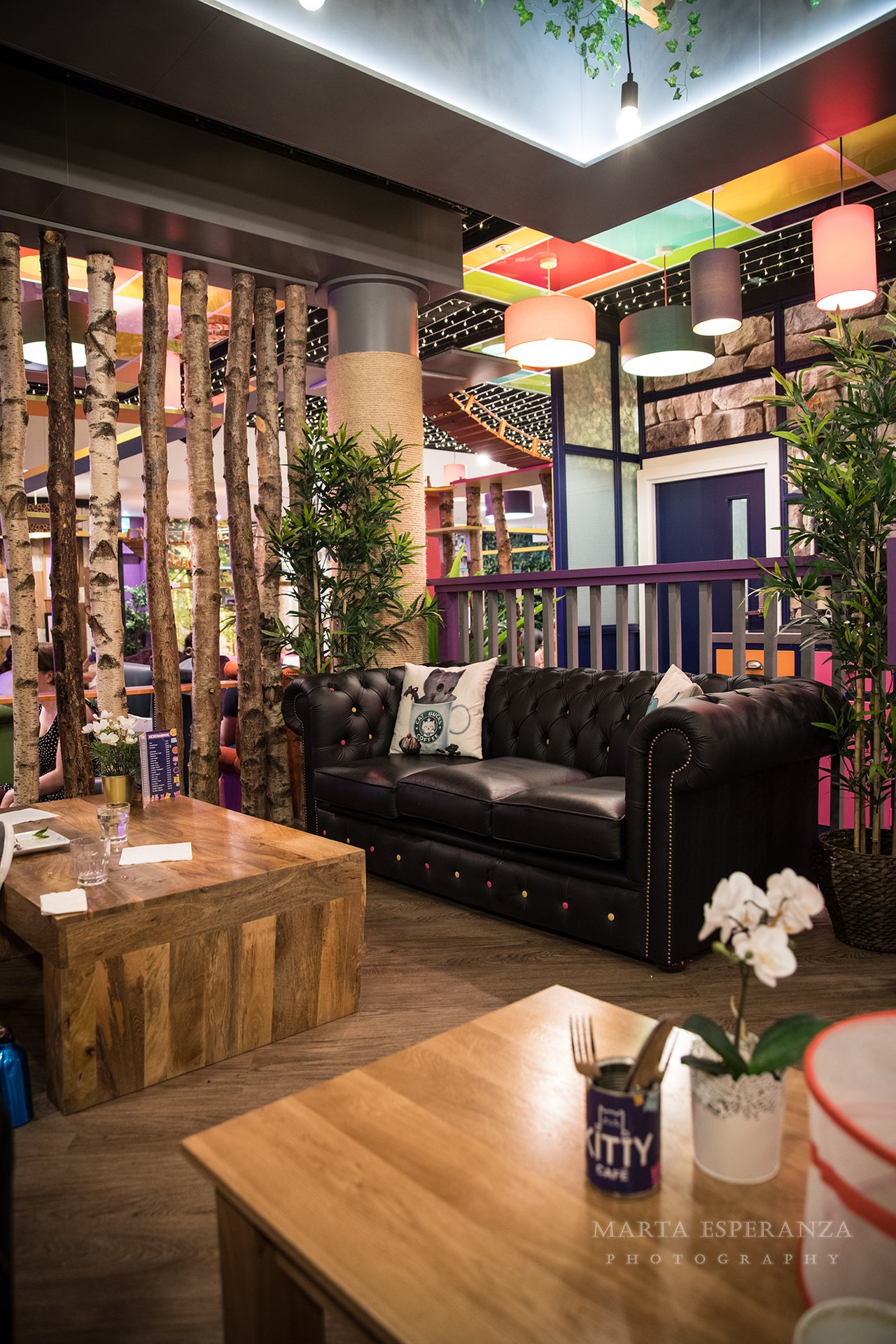 Each table has a little white net cover for foods or drinks, as the kitties become extra interested when you have some food on the table… some are cheeky and sneak up on you, trying to nibble whatever you have in front of you, so it's important to use those nets to protect your food from these little thieves!
After eating some great food and over all having such an amazing time with the kitties, playing around, stroking some and having my heart melt several times (if I didn't know any better I probably would want to take them all home), it was time to head out.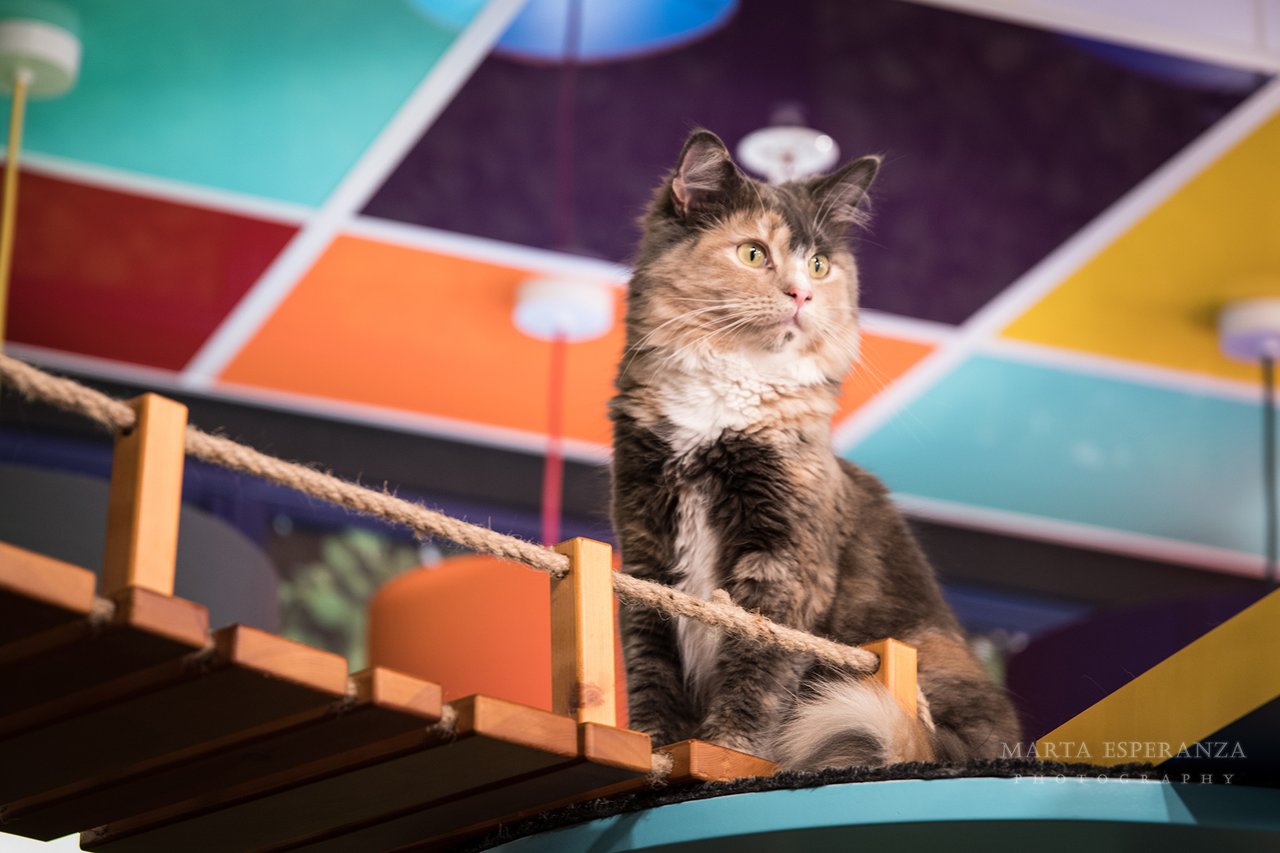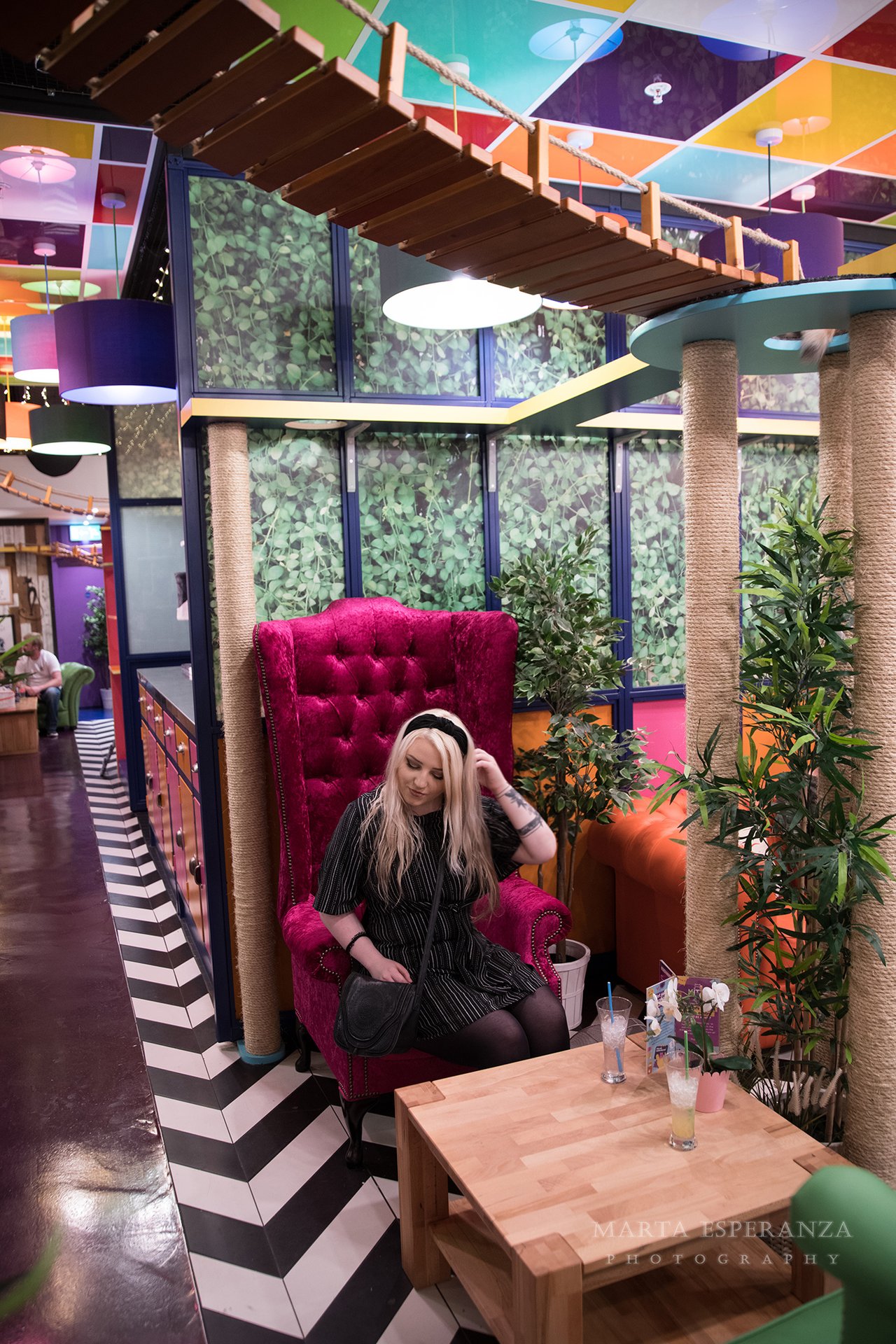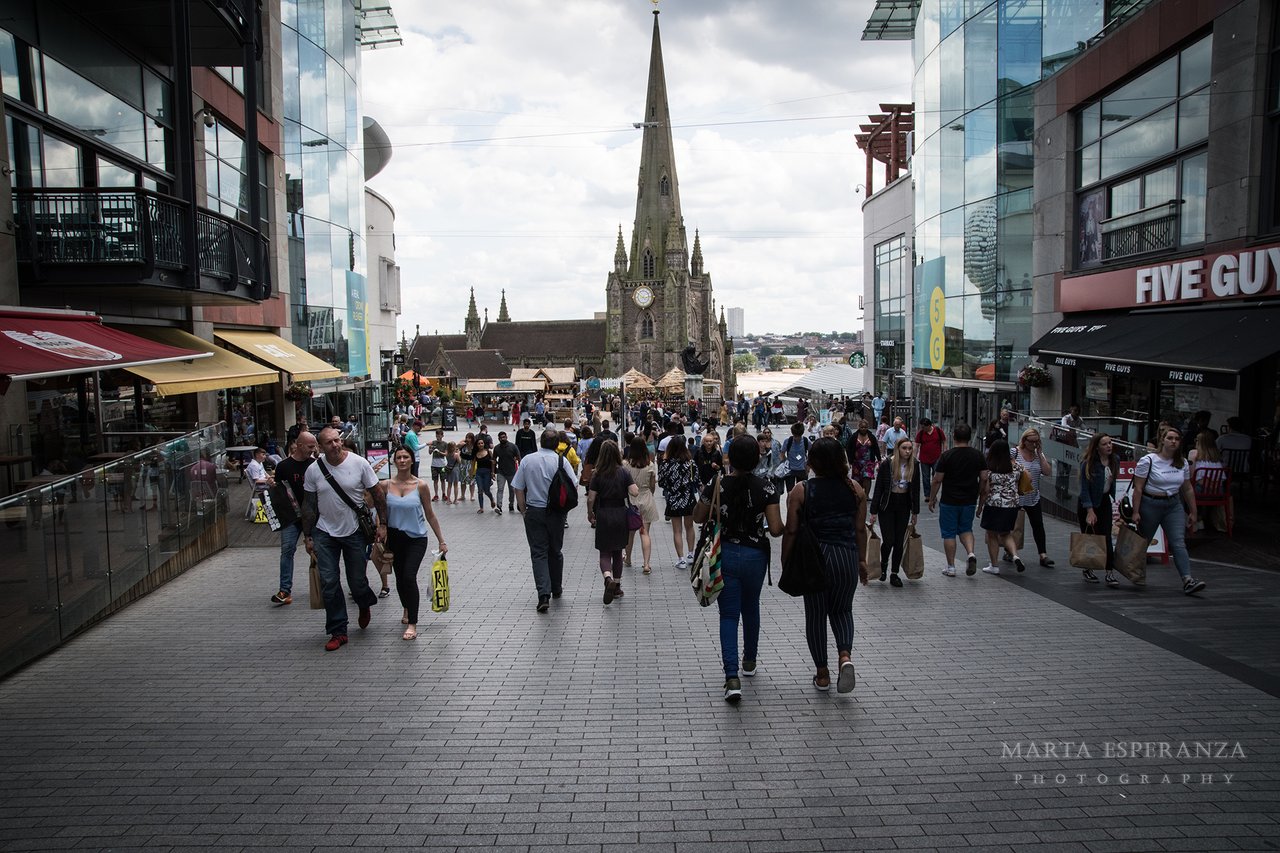 As mentioned before Bullring is great shopping hotspot. And as much as I don't want to get into the list of shops, apparently bullring has one of the biggest lush stores in the world (with a spa available), biggest primark store and many more shops and places that people absolutely love. Living in the city is expensive, especially city centre, so my cheap butt would shuffle towards the free stuff that brands consistently give away at bullring. Whether it's free cans of coke, sweets or other treats, I would sometimes circle around the place or go into mall specifically to have some snacks (sorry, not sorry) hehe. That is another thing I miss about the city, all the freebies and opportunities to taste or try something new.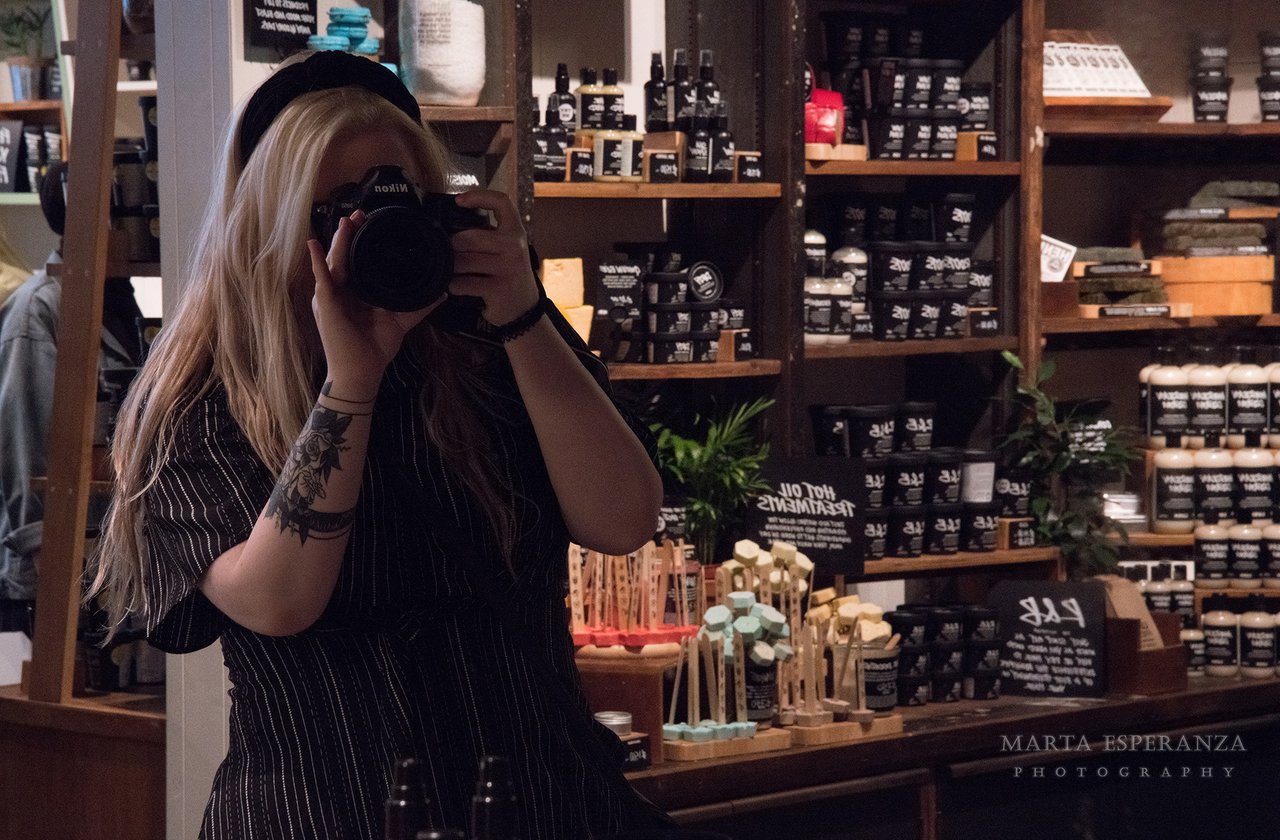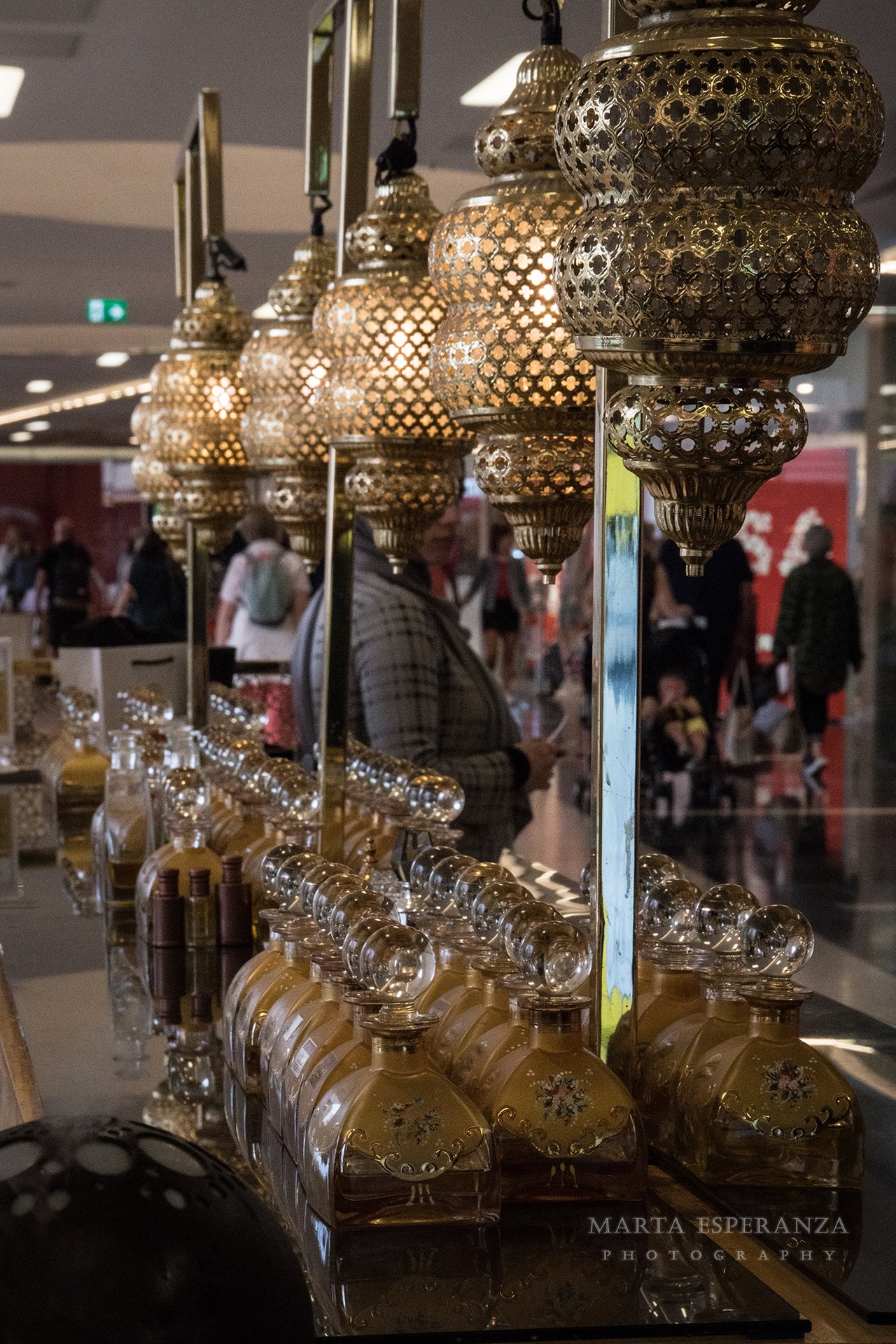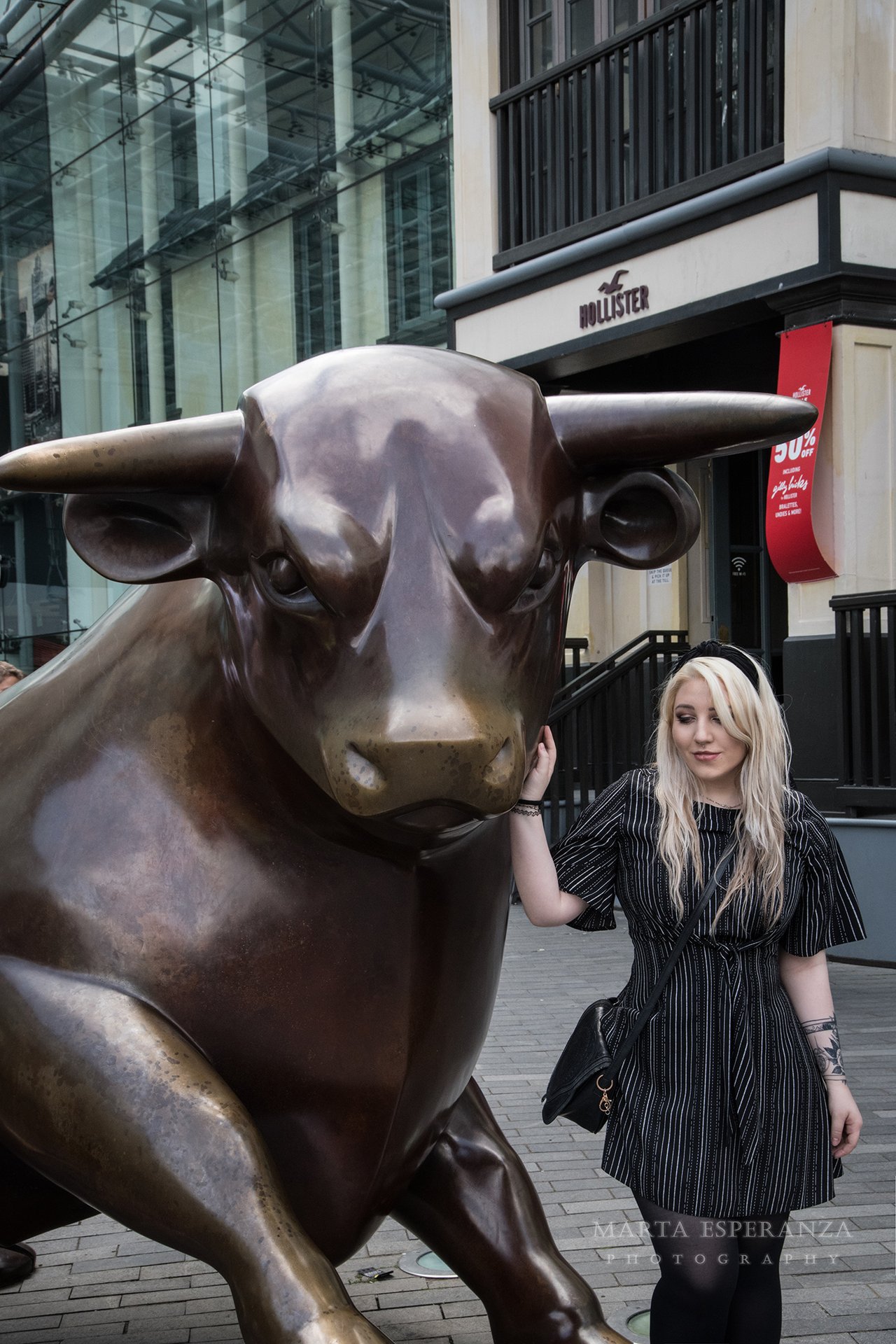 In this instance, I had some free gin! A pretty pink trunk from blossom Hill, where I had the taste of their new gin flavour. Despite the scene being quite pretty, the drunk homeless guys did ruin this flowery and summery scene a little. But that said, bullring is fairly safe, with police patrolling often so there was nothing to worry about. After that I went to one of my favourite coffee spots to drink. I would often get a starbucks coffee and sit on the steps, overlooking cathedral, it's a pretty sight. Often different things are organised in the space though, like this time – the pop up tropical bar! I think it is a great idea, giving a little taste of being on a holiday abroad to people who are stuck in the city working and or unable to go anywhere.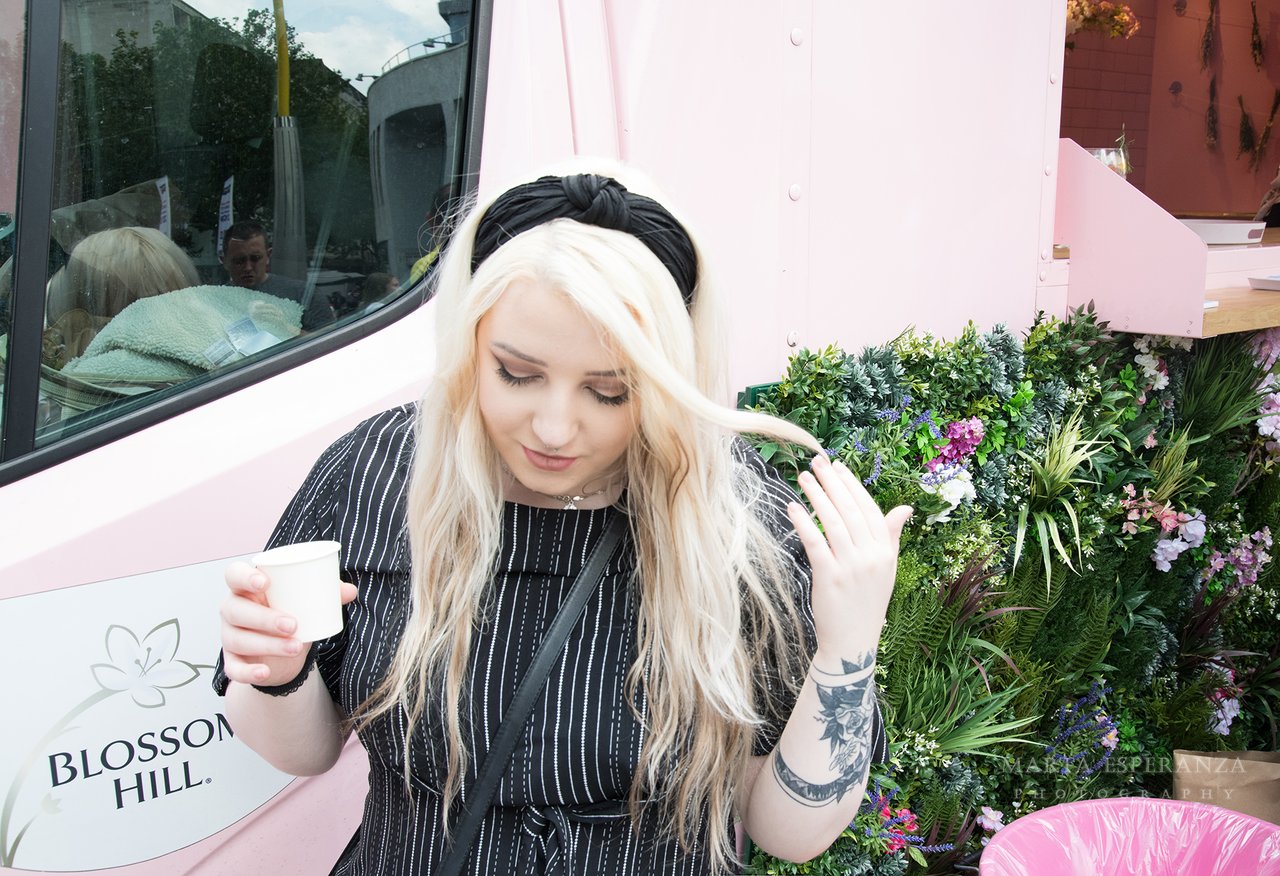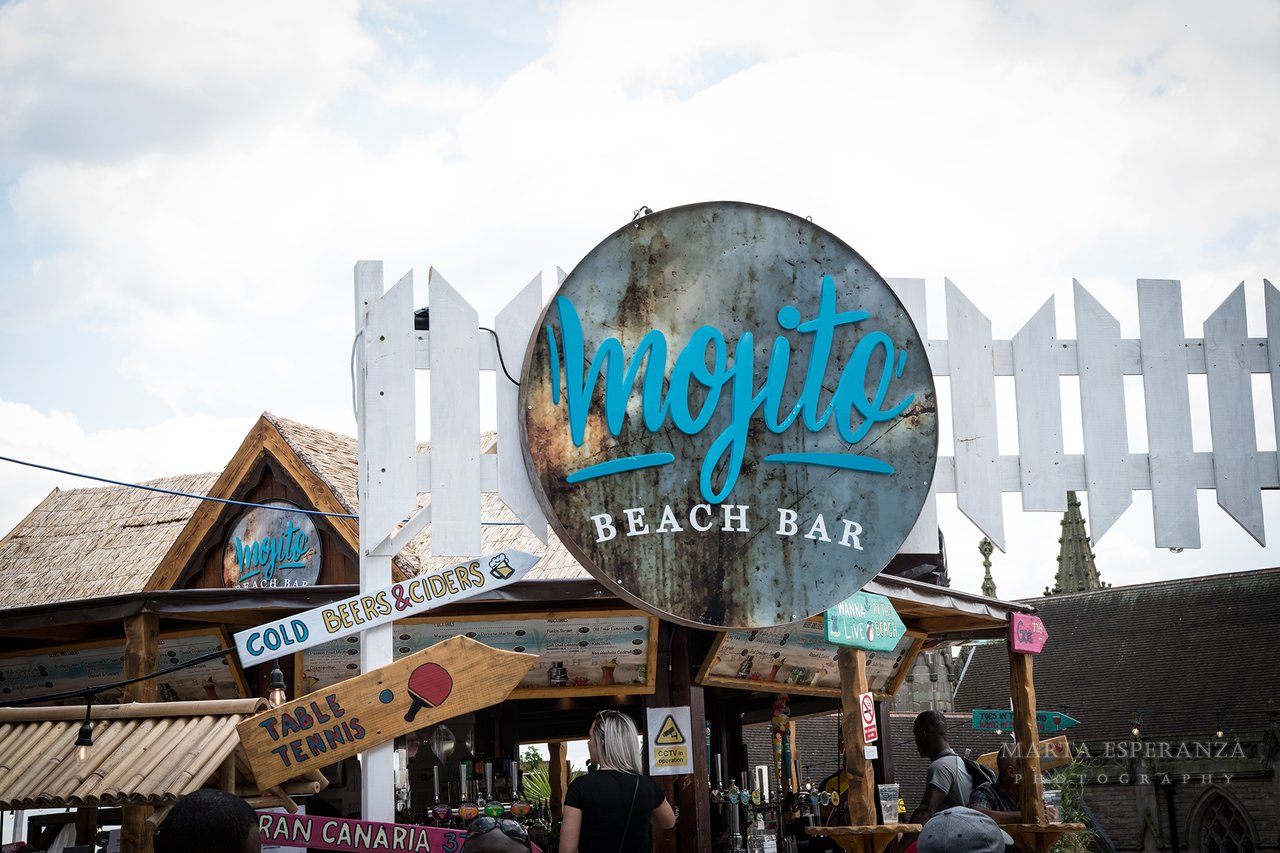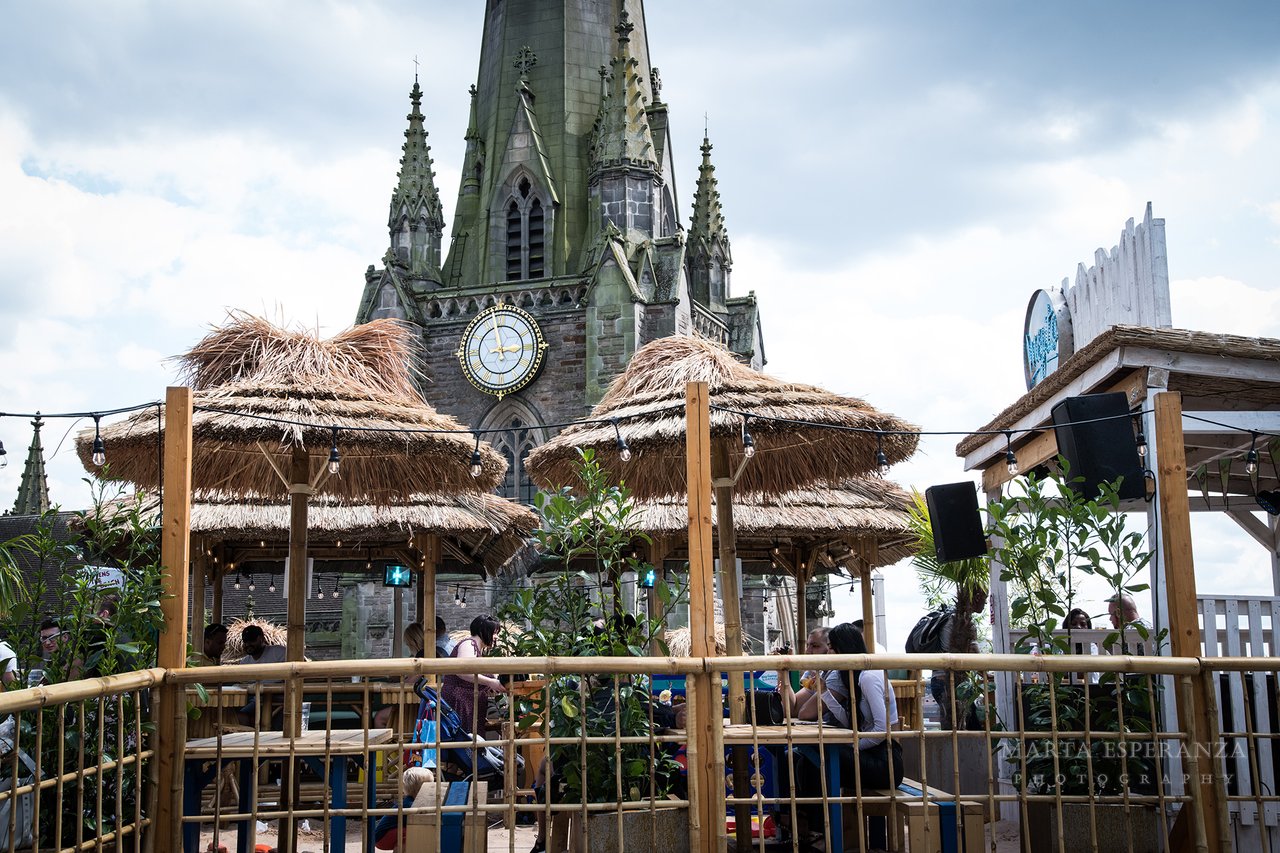 The city is great like that, always evolving, always changing but also never stable. I grew to like aspects of it as much as dislike a lot about it. In the years of living in Birmingham, I learned more about myself than the city honestly. I learned what I'm drawn to, I also evolved, and I realised that the life in the heart of the city is not for me. I could live fairly close to it, but never in the city centre again. I used to seek adventure and chaos, now I seek adventure and peace. Quiet, nature escapes were always my favourite.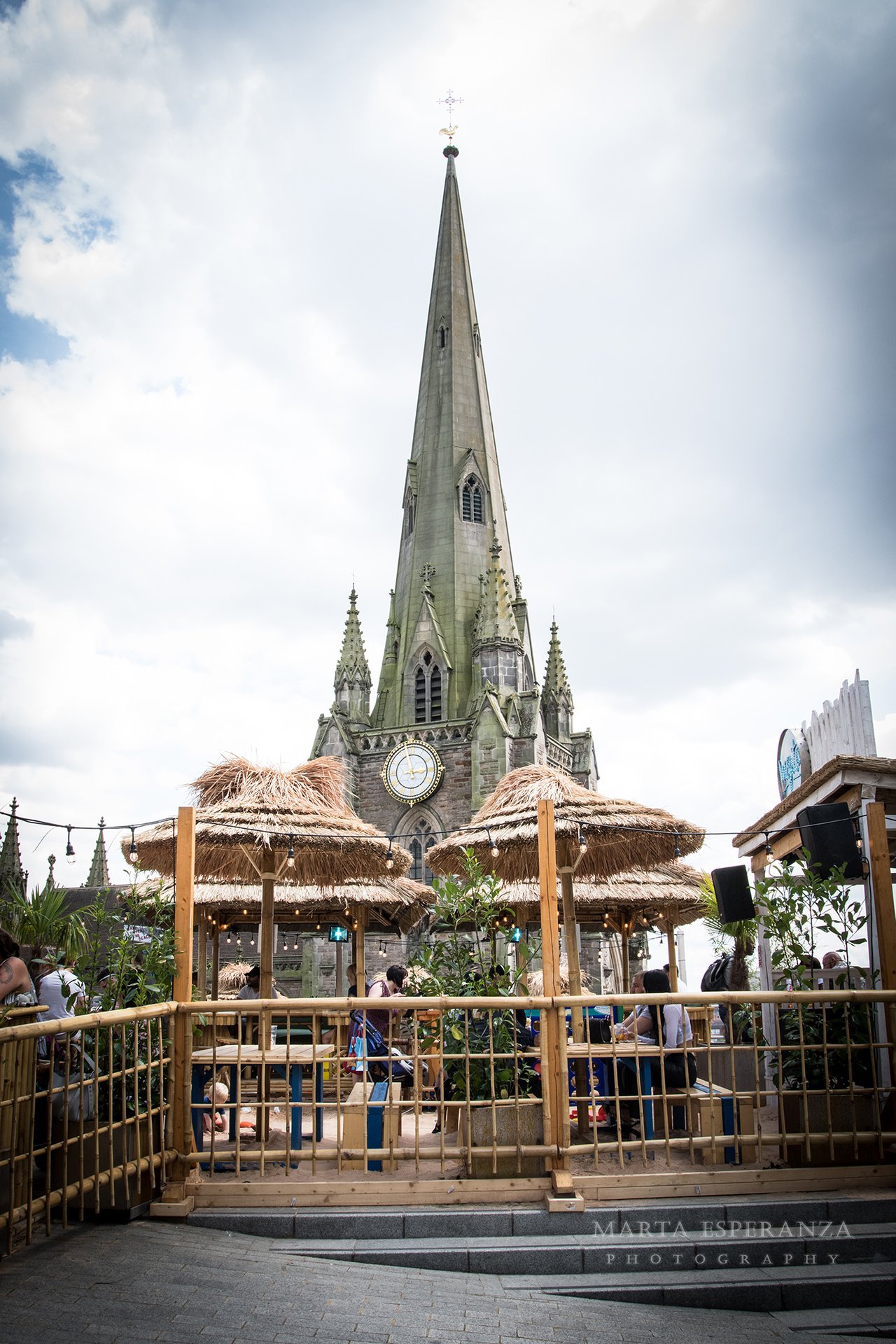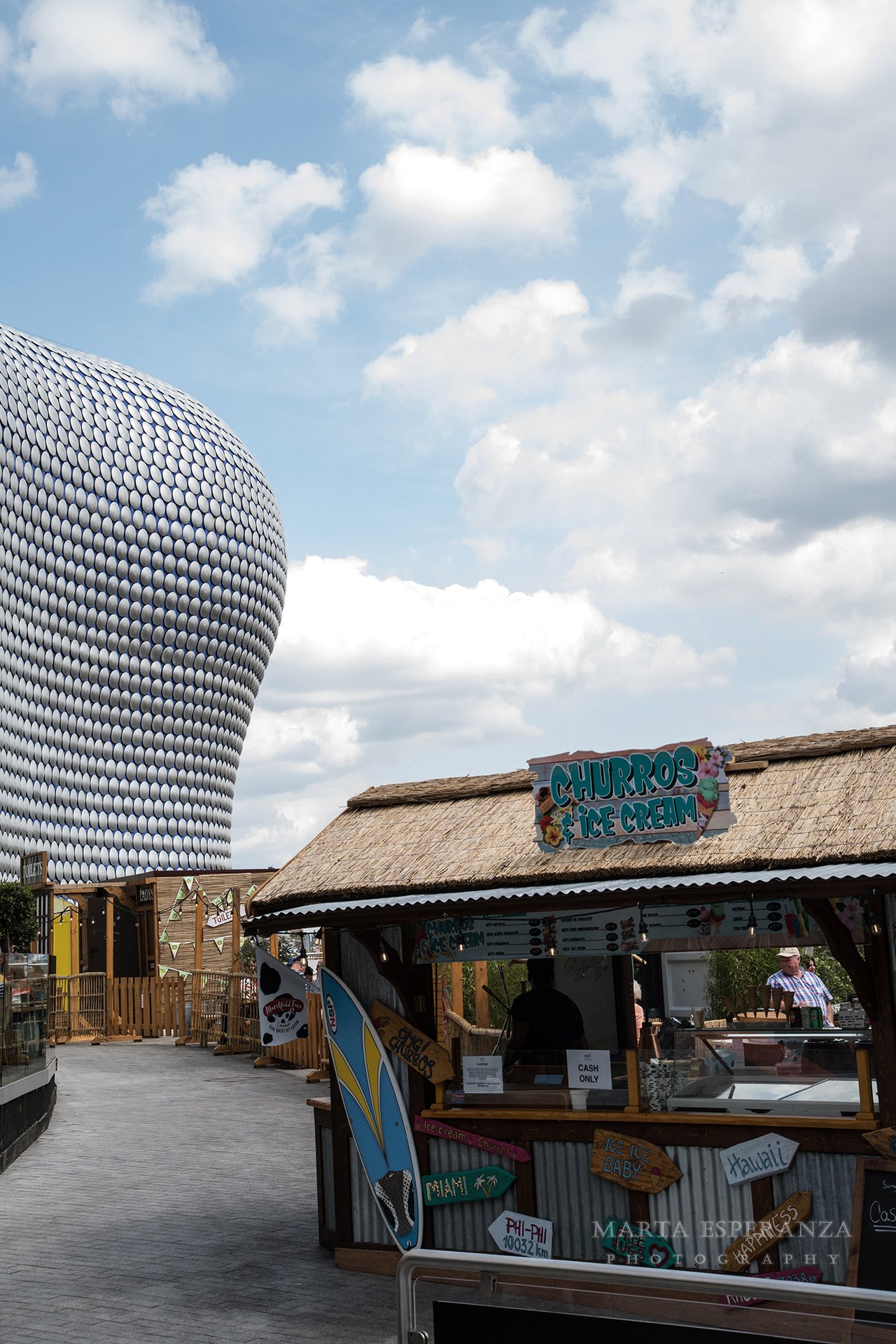 Now I can't live without nature. When I first moved to the city, the constant chaos, loud cars and sirens in the distance, people chatting loud… all of this was like a lullaby to me, like a song of life- it gave me comfort. Through my last years, I could barely sleep – even with earplugs in, and the constant chaos of the city that previously gave me energy was now exhausting and unsettling to me. It's one of the things that I learned to adapt to, but now being back amongst nature and books and my kitty, I'm so much happier (what can I say, maybe I'm an old soul).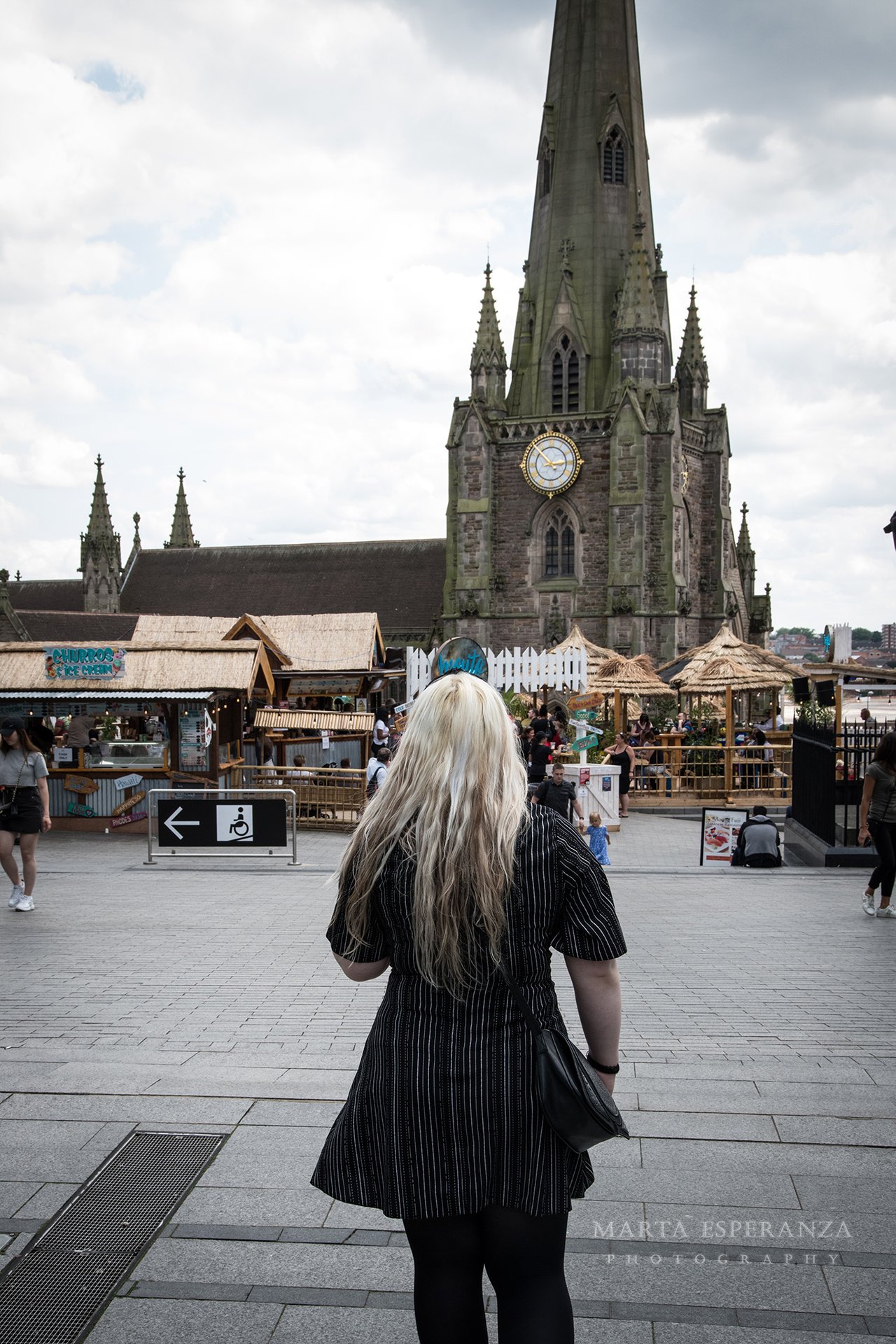 I wanted to share some of these great spots and some of my reflections from my time in the city. I hope you guys enjoyed reading it and please upvote and comment below if you are eager to see a part 2! Yup, I'm planning a small series for this topic!
As always, thank you for reading and until next time,
Cheers,
Marta x