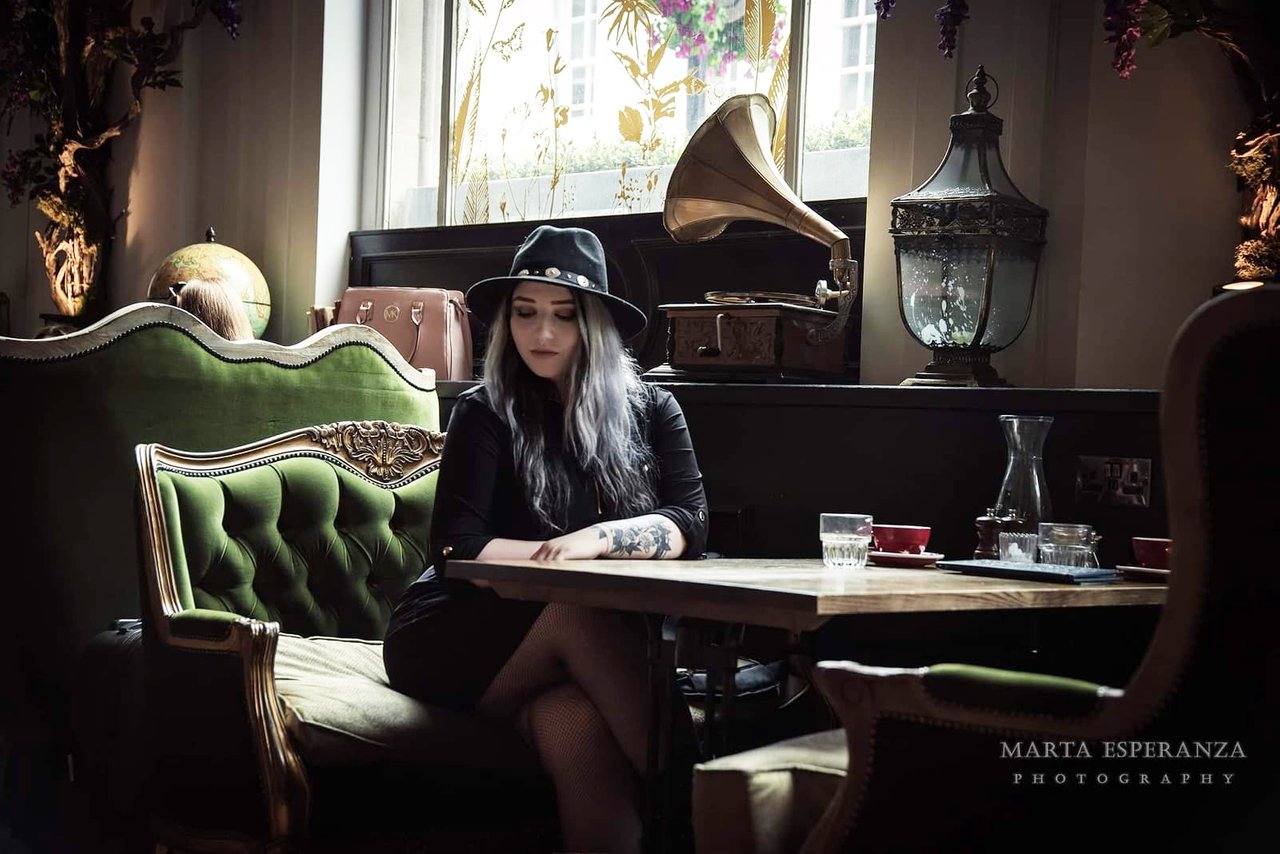 Hello Steemians!
My dear friends, we have finally reached the last blog of ''My Birmingham Guide'' series. I enjoyed this journey of showing you my favourite spots in the city, I grew so fond of after 3 years of living there. It's been such a ride, showing you places in the city centre ranging from colourful and quirky Digbeth full of artists, China Quarter transforming you to another part of the world or just the lovely kitty café, to ease one's stressed mind with purring, fluffy delights!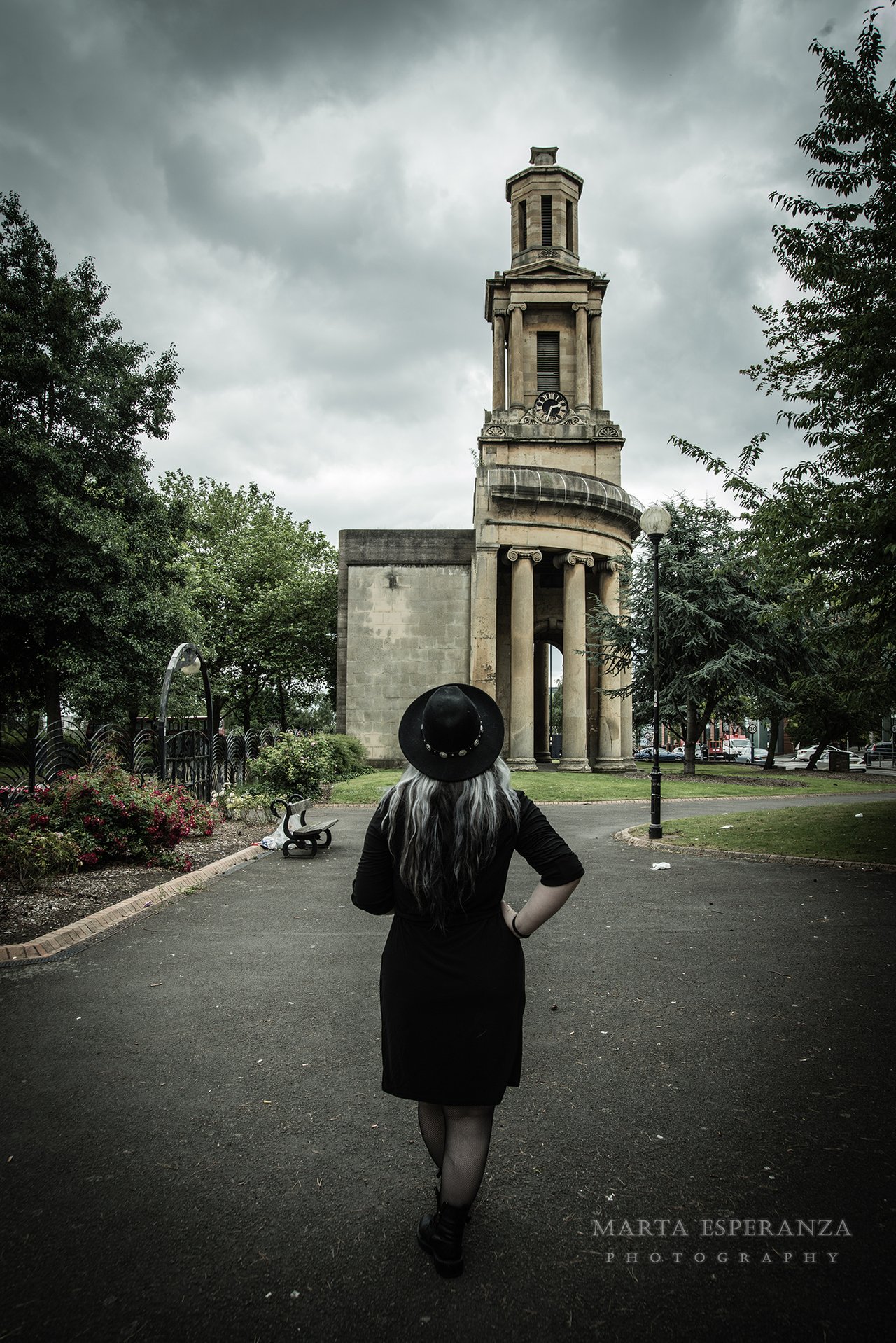 After years of living in the city centre I found a lot of places I like… and I feel, the way the city is always re-inventing oneself, the new structures and businesses always coming up, I could of written a little novel on all the places worthy of mentioning here. But I am being disciplined, sticking to my ultimate favourites, the places I'd walk to every day and ones that really embedded themselves into my daily routines.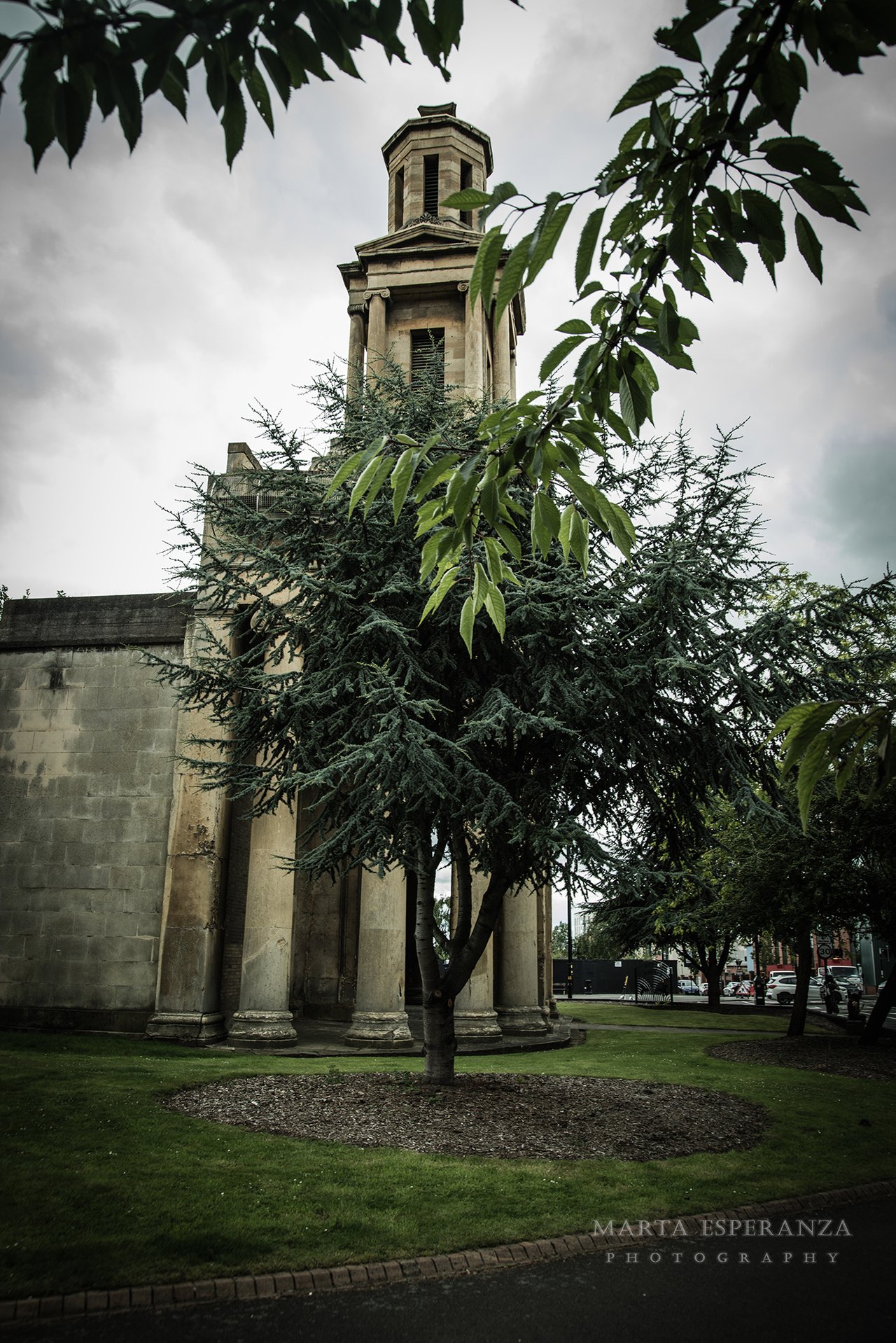 On that note, we can jump into my last blog from these series, where I will explore with you the ''posher'' parts of the Birmingham City Centre, the parts I liked to visit most, filled with stunning architecture and art.
Let's begin our journey with Peace Gardens. The Birmingham City centre although, developing over the years and growing in modern architecture- it still has a lot of historic buildings and hidden gems. Peace Gardens is a place surrounded with stunning gothic architecture that was a part of the St.Thomas Church built in 1820's before its partial destruction in WW2 by German bombs. The place was later reconstructed in 1990's to mark the 50th anniversary of the end of WW2. Leaders from all around the world gathered and planted a tree each, that they felt represented their country most in the garden as a sign of peace. An artist designed gates and fencing, covered with sculptures of doves.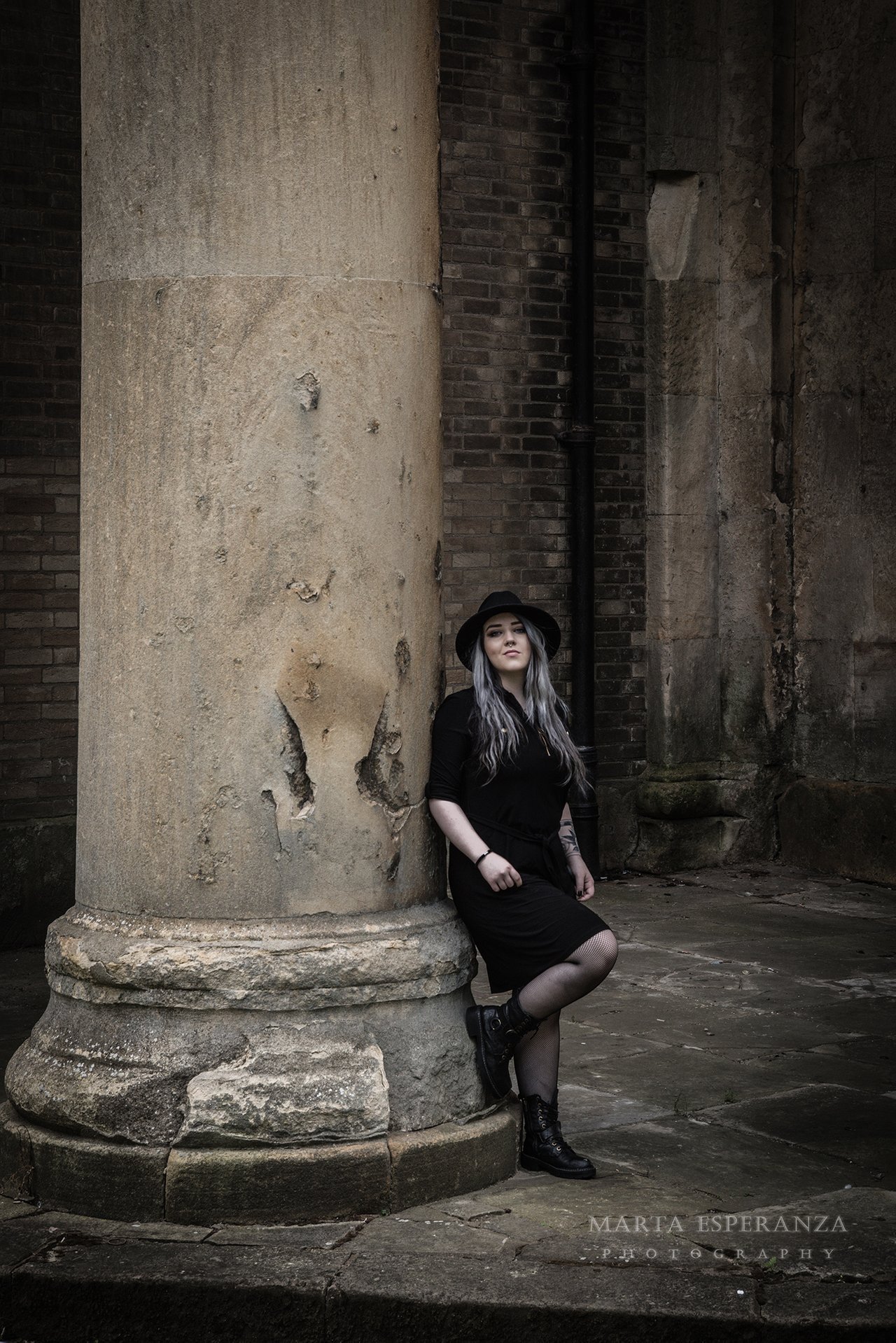 Although an over-all positive message, this place looks very gloomy to me. The decaying structures covered in a little bit of trash from passersby people. The 'doves' on gates look more like crows or any other dark birds. Add some clouds on a rainy day and the place seems almost haunted. Which I don't see as a bad thing, but rather it's own way of being beautiful. My artistic mind instantly jumps into a connotation of the garden and the peace and unity it represents being destroyed and decaying as years go by and as people start to forget the horrors and lessons learned from the war, doomed to repeat same mistakes again…(ugh, dark I know).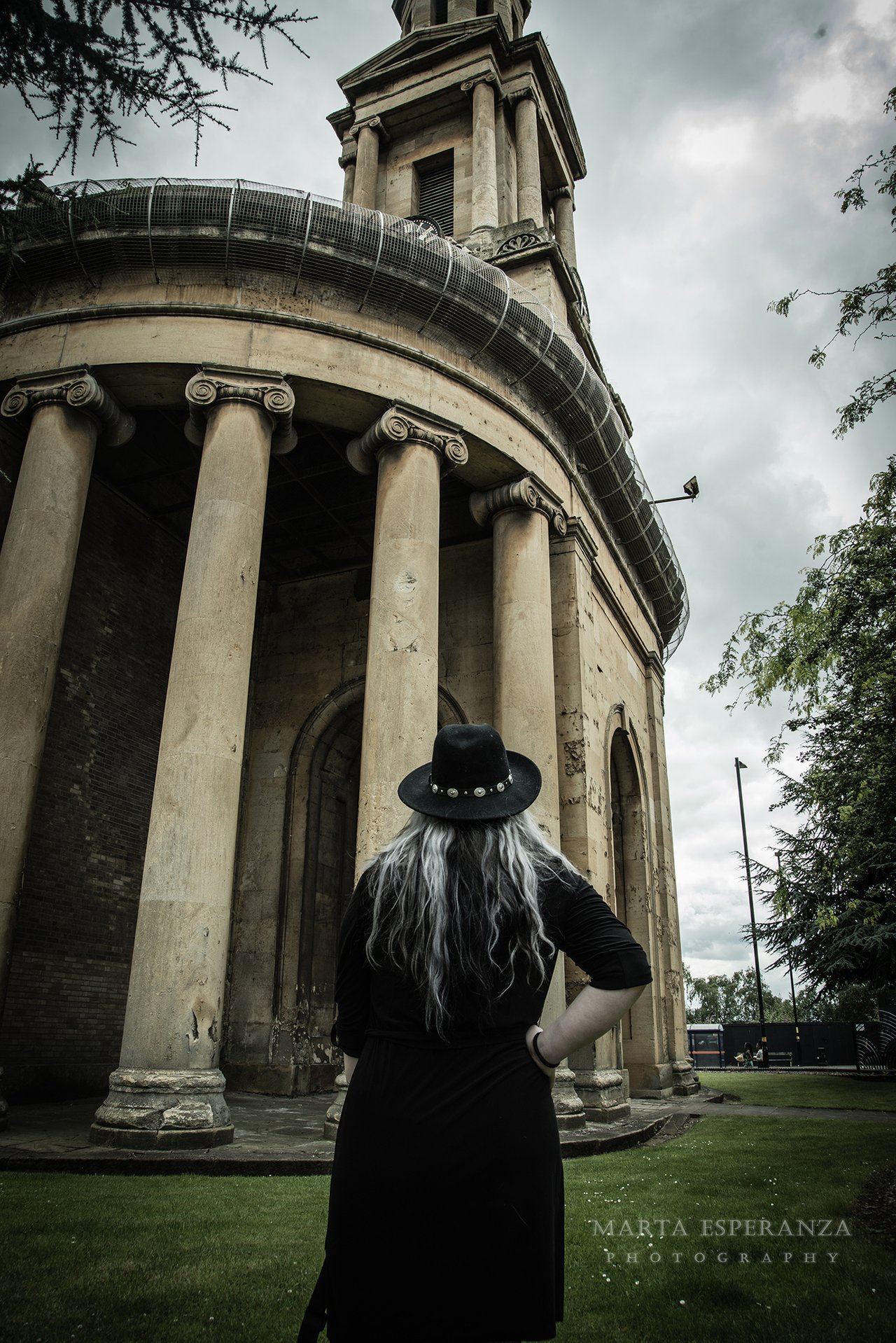 Regardless, the place is stunning in my eyes, and I used it for photo shoots several times. Eager to look for historic places upon my move to Birmingham city, this was one of the first, I discovered that had such vast history and stunning structure. I wanted to share that place as I find it very sentimental to my initial adventures when I first moved to the city. The second place is St. Chad's Cathedral. That stunning place was built in 1841, and was one of the first 4 catholic churches in England. It was designed by Augustus Welby Northmore Pugin and is absolutely stunning!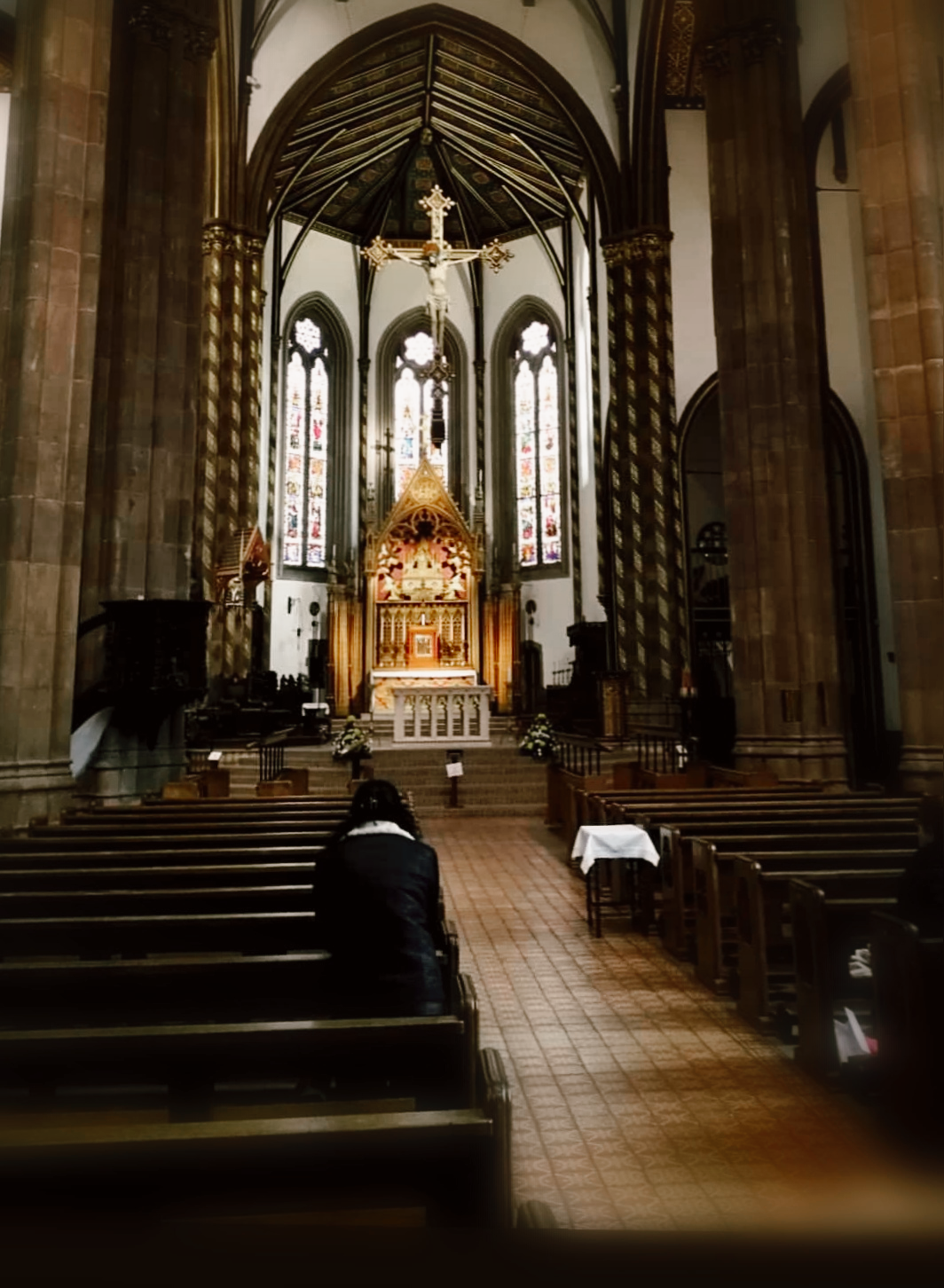 St. Chads quickly became my weekly routine, it caught my heart when I was exploring the city and went to the mass there, to be met by such a beautiful singing from the choir- that it was literally bringing me to tears (not kidding). Having only gone to smaller churches before, I never experienced the high mass with the choir present. The whole mass was absolutely beautiful, capturing my heart and making this my main church for the coming years, a place that I also had my confirmation at.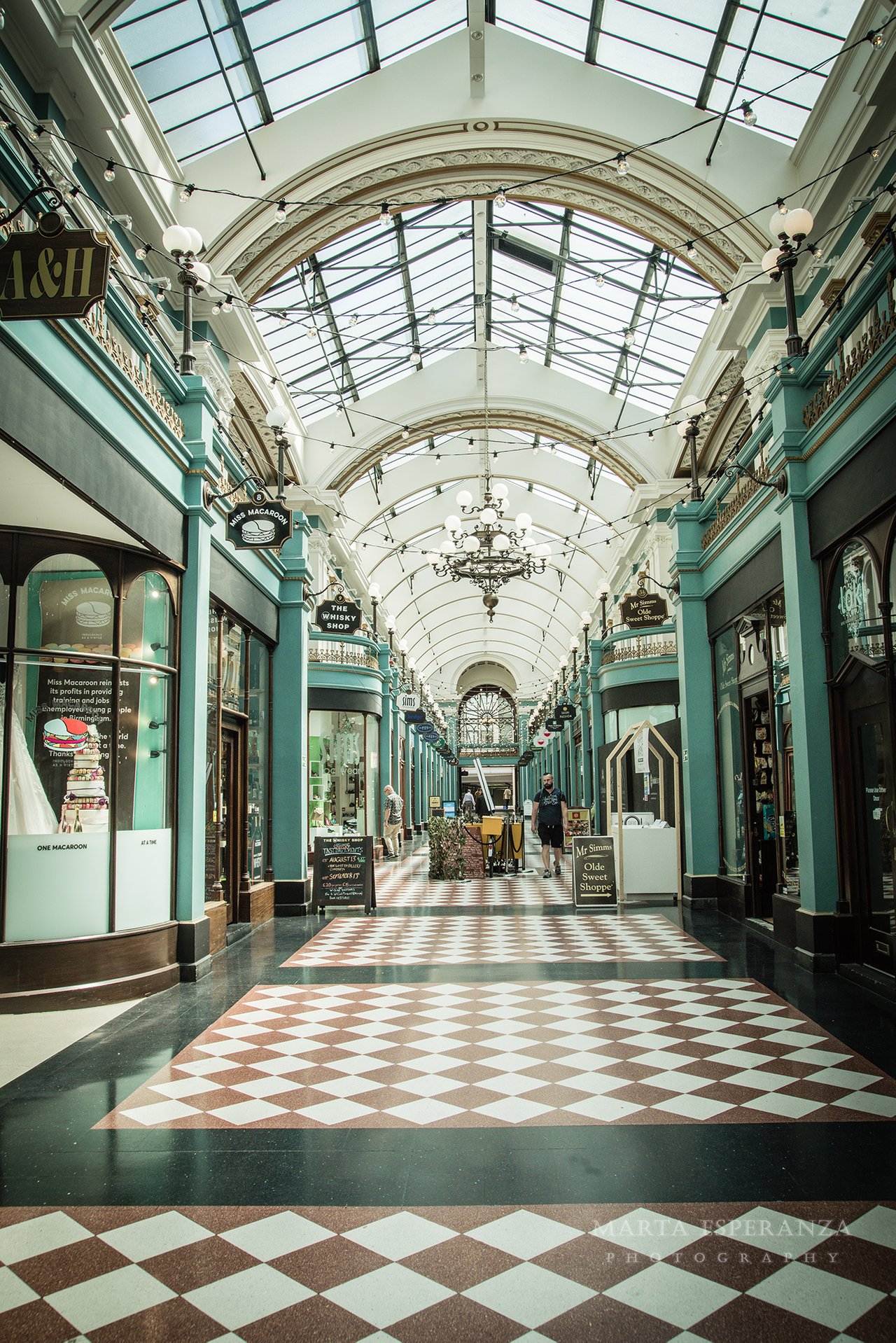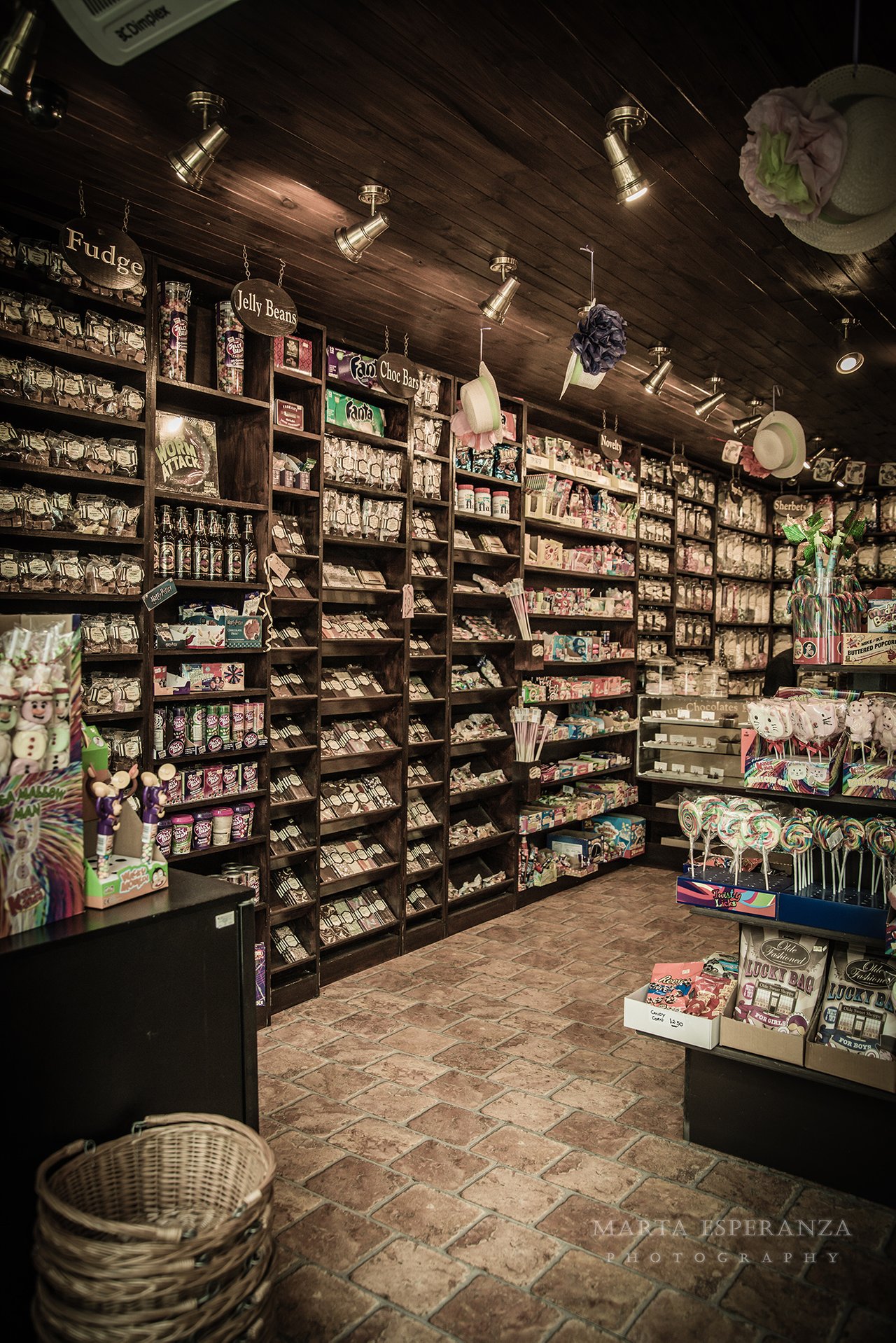 So, it became my Sunday routine, after the beautiful mass I'd go through the Colomore Row, the place with so many small hidden gems, such as bakeries, cafes and unique shops where you can find incredible things. Such as 'Mr Simms Olde Sweet Shoppe', one of my favourite places to get gifts for loved ones or myself when I need a good pick me up. The shop consists of shelves stacked with candy/ sweets from all over the world. My favourite however is the classic.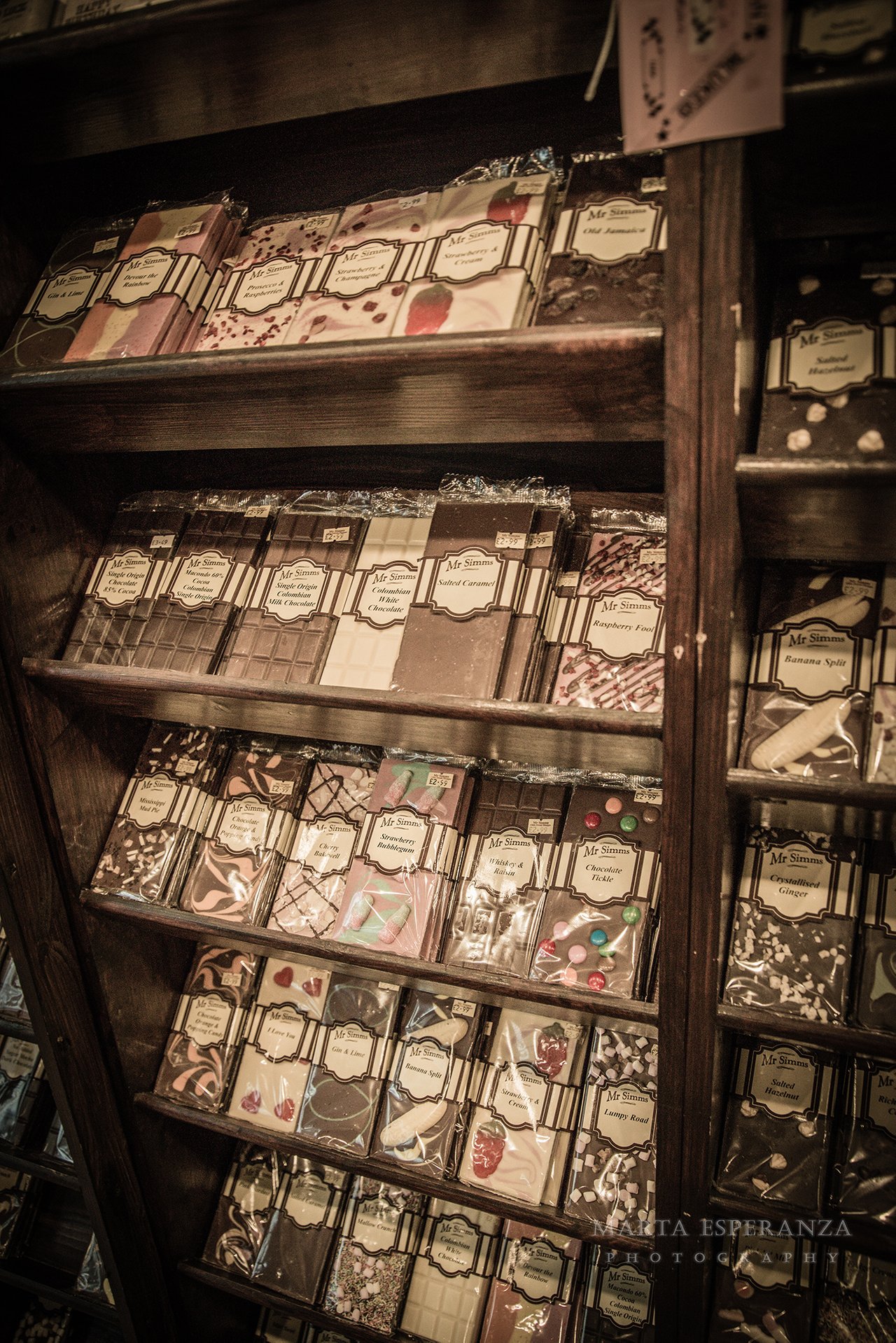 The multi-flavoured wall of chocolate bars in the most unusual flavours out there. Whiskey and Raisin, Colombian white chocolate, cherry bakewell, banana split, Gin and Lime, Salted Hazelnut, Chilli Chocolate… I think you get the point… Are you craving some chocolate yet? Because I am. Unlike many hyped up – unusal flavoured chocolates I tried before, this one is really true to it's labelled flavour. But not just that, I found that the combinations of flavours are complimentary to the chocolate itself, making for one truly amazing sweet delight.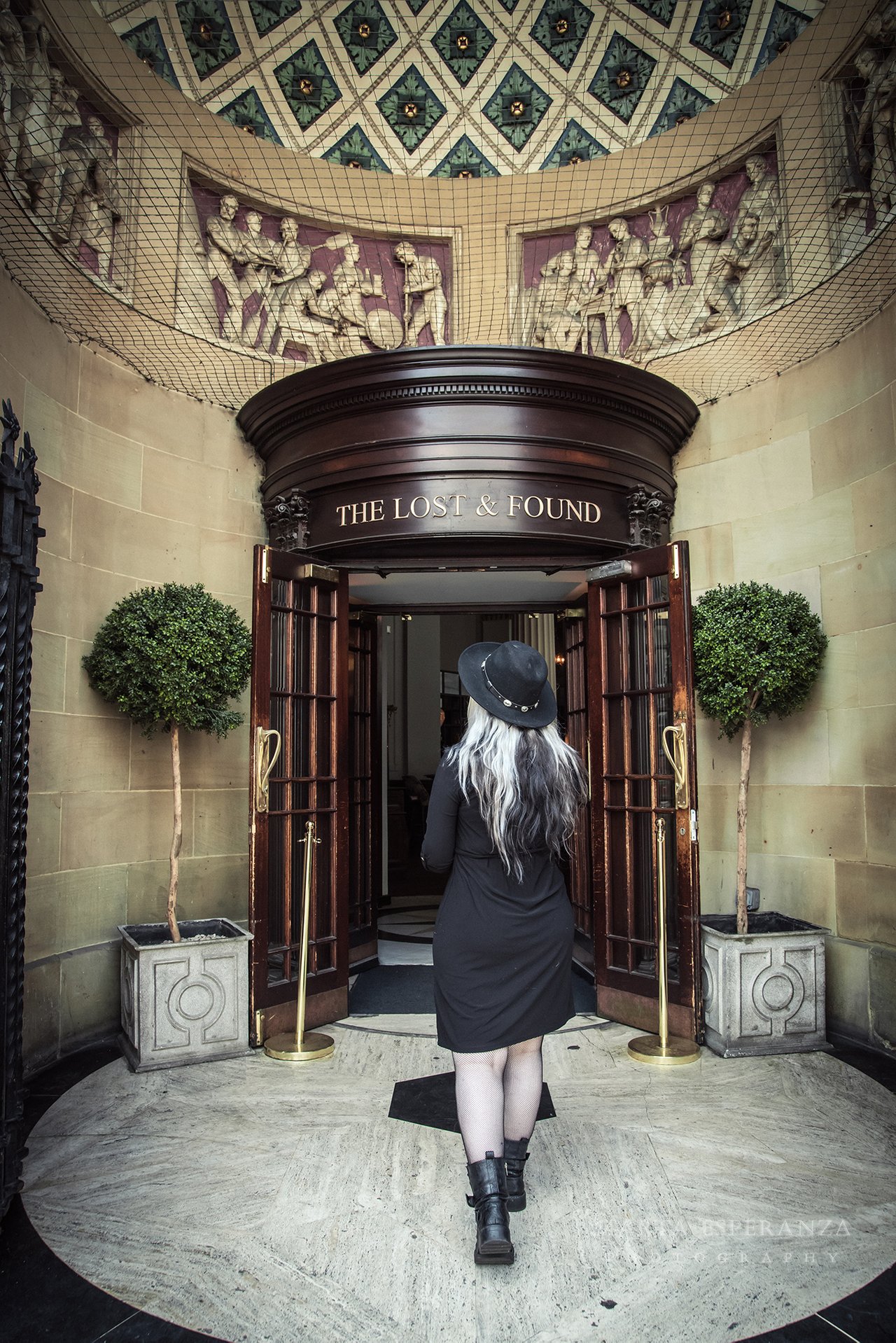 Now that I got you hungry, I will share another place close to my heart. The place I miss truly…. Walking down to bennets hill street to reach - The Lost and Found. Often after a Sunday mass I'll make my way to a nearby café or to Lost & Found for some of their coffee. If you're around on a Sunday, you must go in and try their Sunday carvery! The flavours are just mind-blowing. I had a lot of Sunday carveries in the past, in many places and without a doubt this one is a top one. To be honest they could give me a bowl of their cooked kale, and I'll be delighted to eat it (that's how amazing their food is). Or if you're short on a budget (though their prices are very good), just try a side of triple cooked chips…BLEW.MY.MIND. And I'm not a big 'foodie' mainly because it's expensive ......but their food, I truly miss their food.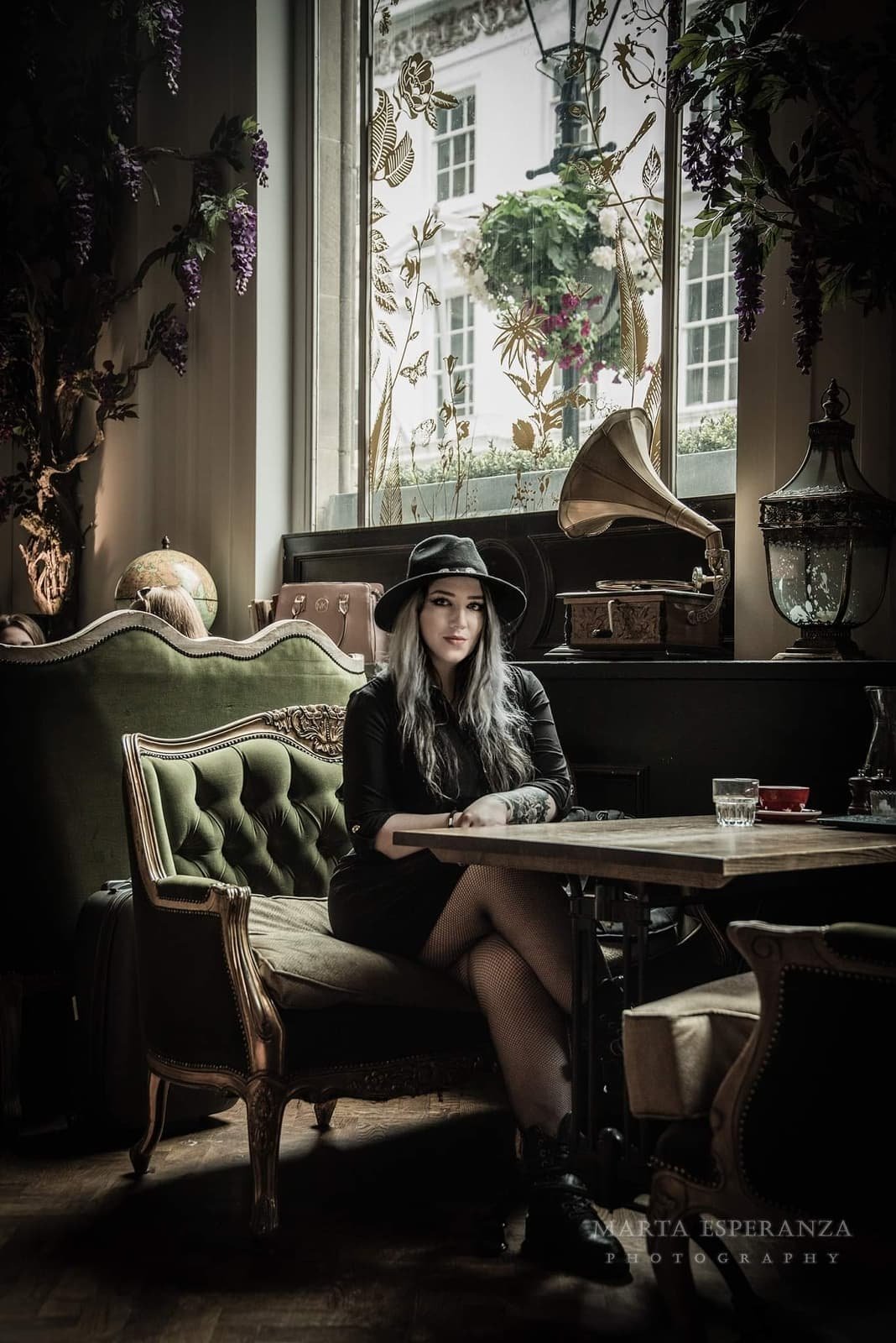 But enough about that, let's talk about the main thing that drew me in. THE DÉCOR. As soon as you enter, you are transported into a place full of colour, art, nature and some strange oddities. The first time I walked in, I felt a major Alice in Wonderland vibes. With Victorian furniture and décor with beautiful botanical accents, this place is simply stunning. It literally made me realise my true inner aesthetic- a botanical, Victorian adventurer! Hehe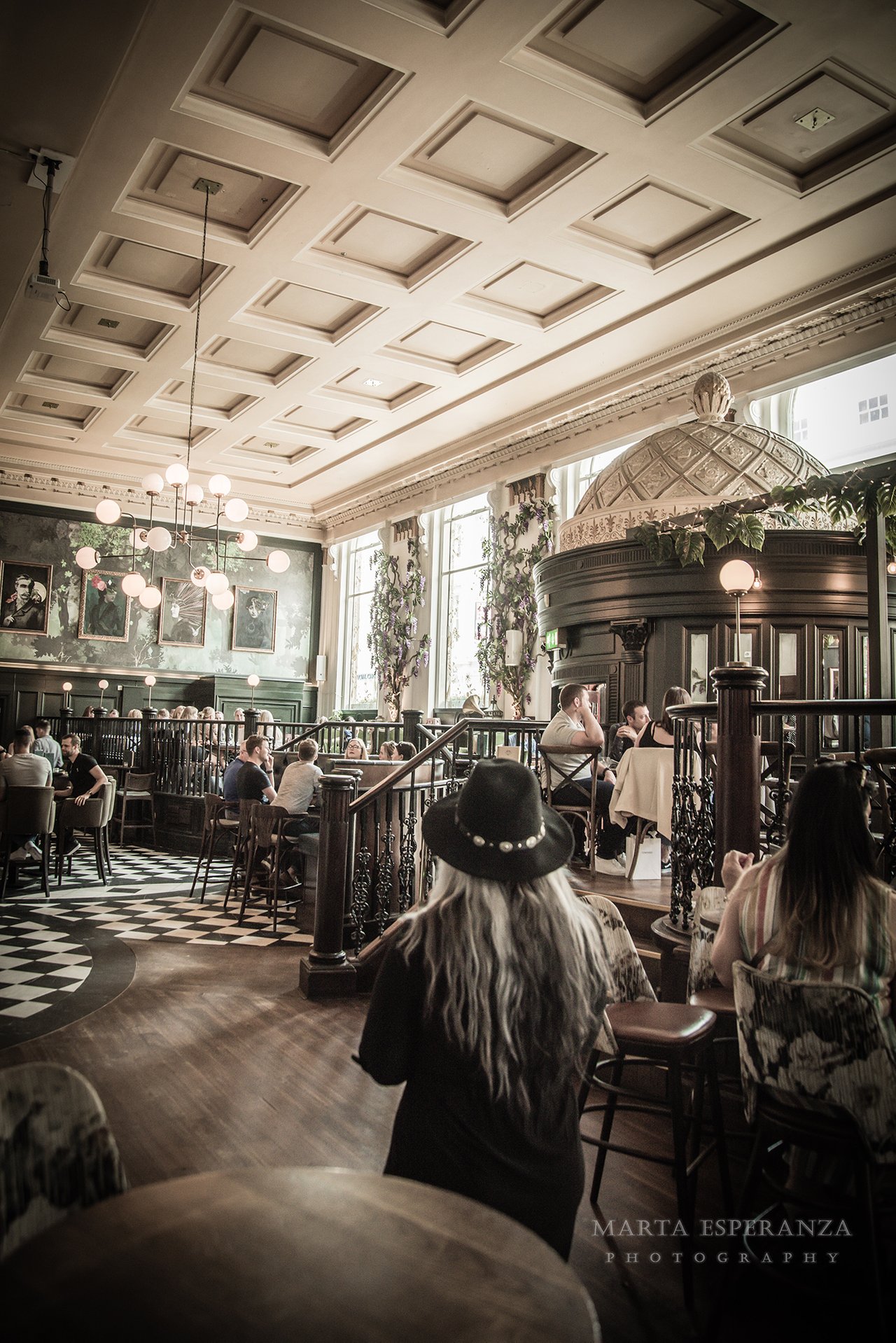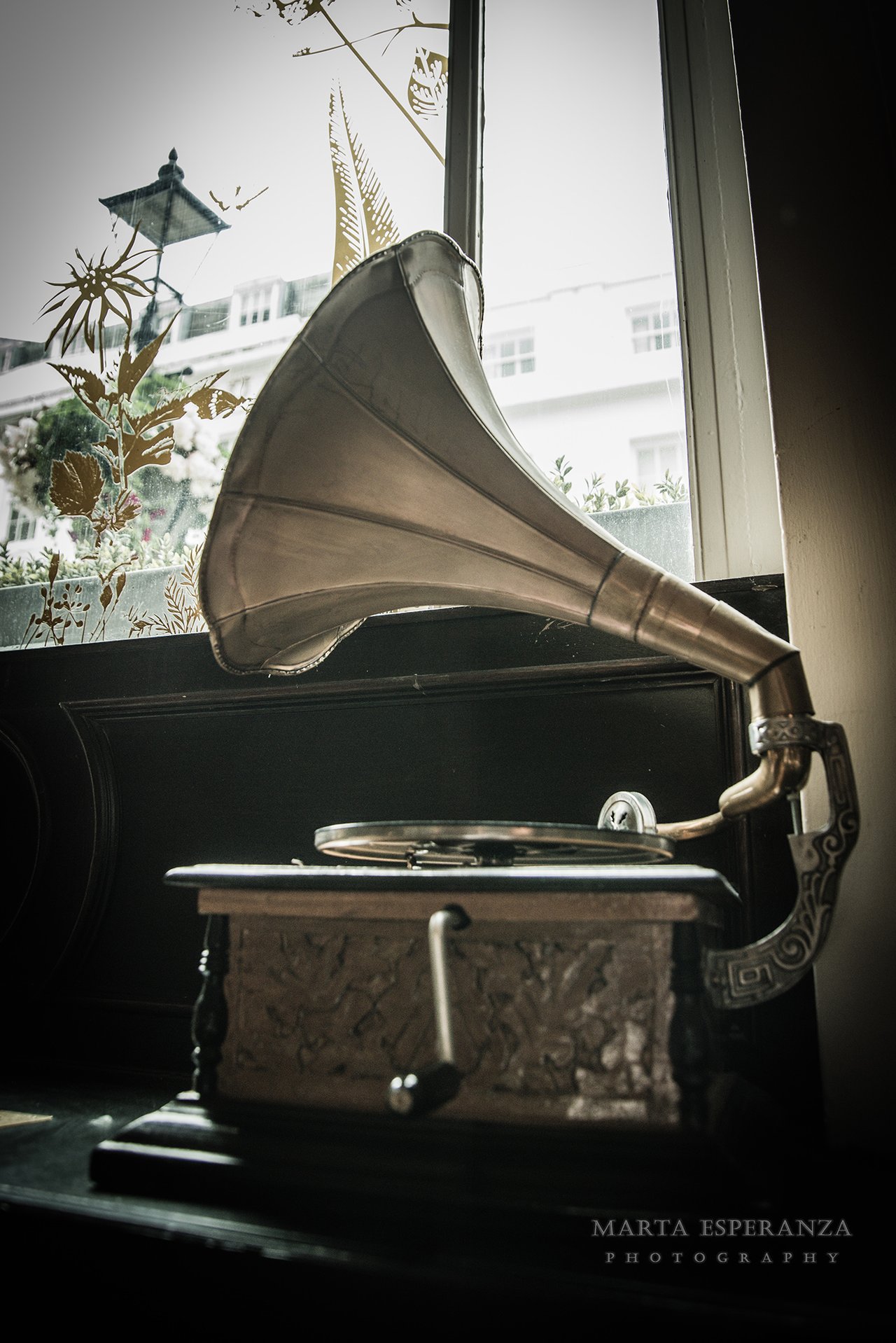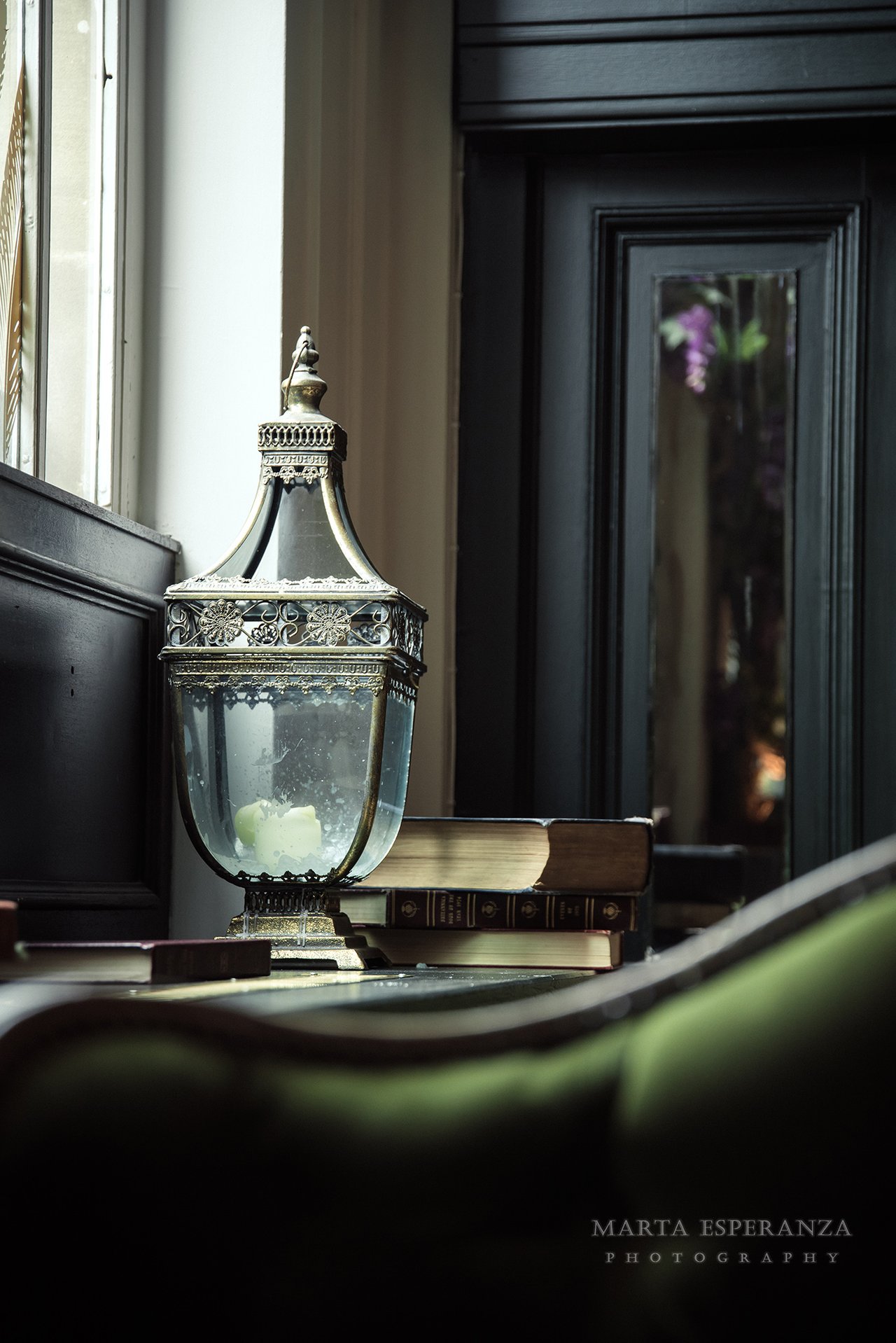 What makes it significantly better is the structure of the place which once upon a time I believe was a bank, fits this décor perfectly, with its tall pillars and high ceiling all the way to the dome – in the middle of the building which gives it extra dimension and beauty. Everything is covered in vines of flowers, paintings, books and globes.
I find the place fascinating, because it's not just about the décor. It's the whole structure of the place which so seamlessly blends with the theme, it gives it a unique atmosphere, as if one was transported into a dream world, filled with wonder and adventure.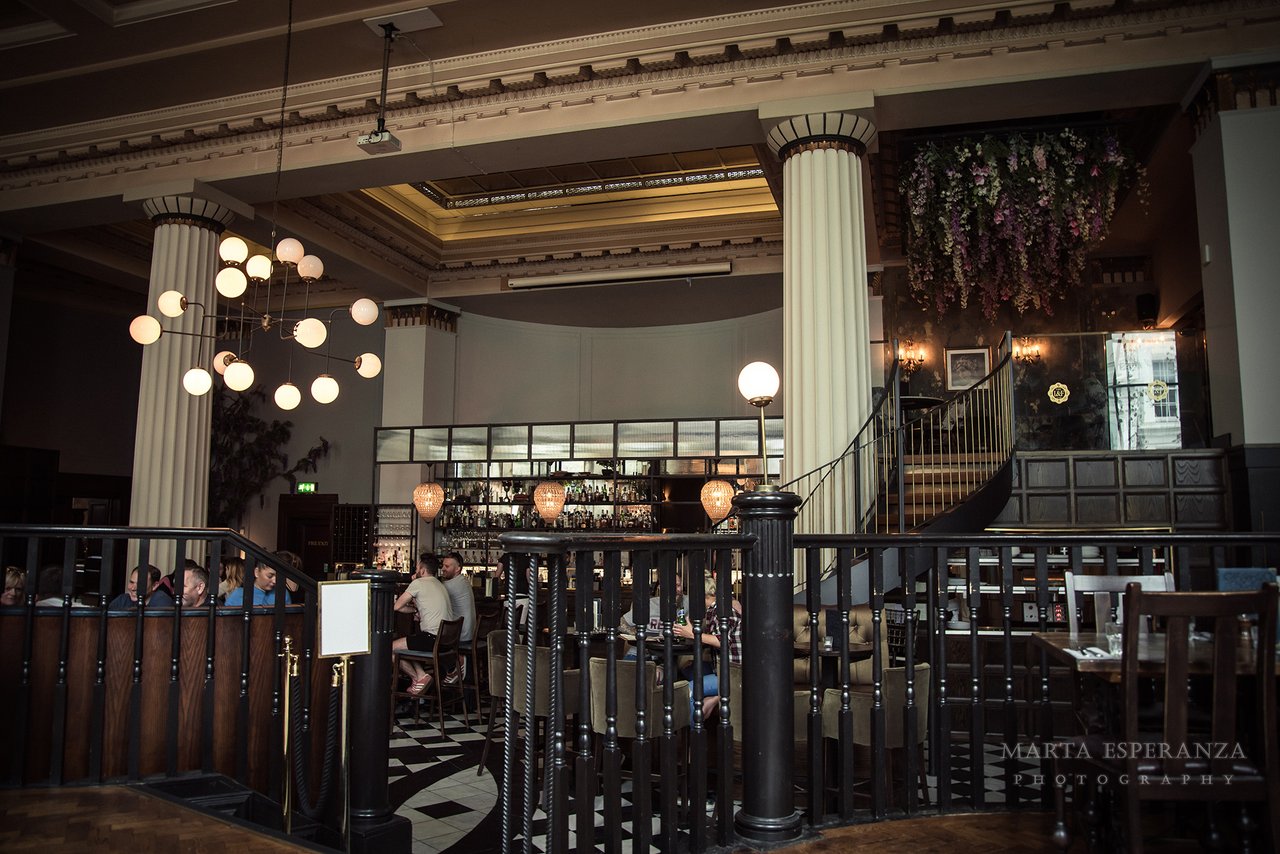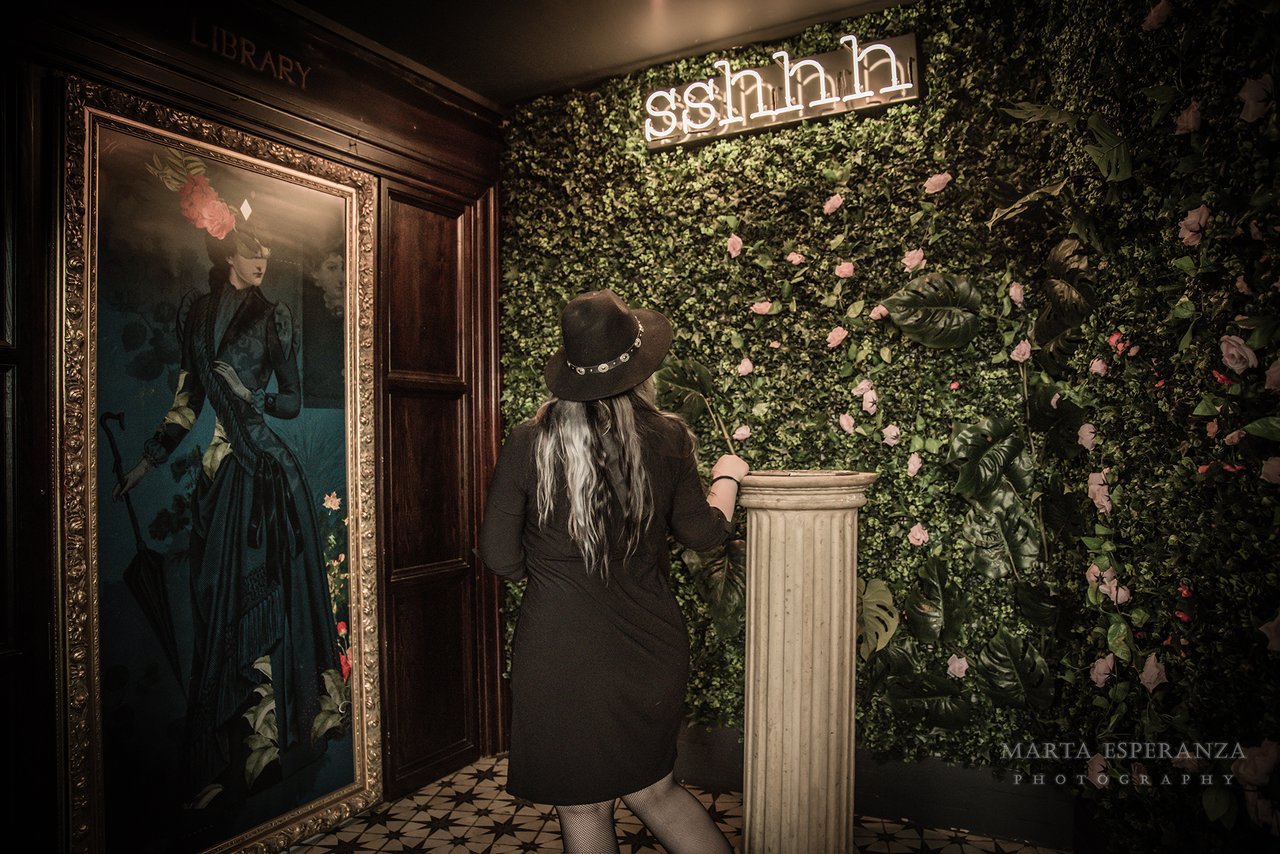 The main hall is impressive, but it's not the only room in this place. They also have an upper level with swirly stairs or for example a secret room, which entrance is disguised as a painting! I mean how great is that?! This area is often booked out for parties, as it's hidden and private, away from the daily customers and commotion.
That being said though, the entire place is beautiful with many hidden gems, even the bathroom, which has a corridor that looks very trippy, in the black and white illusion style of wallpaper. I think that even if you're not a fan of nature or Victorian style, you will love the atmosphere, food or even the infamous cocktail bar with many unusual drinks.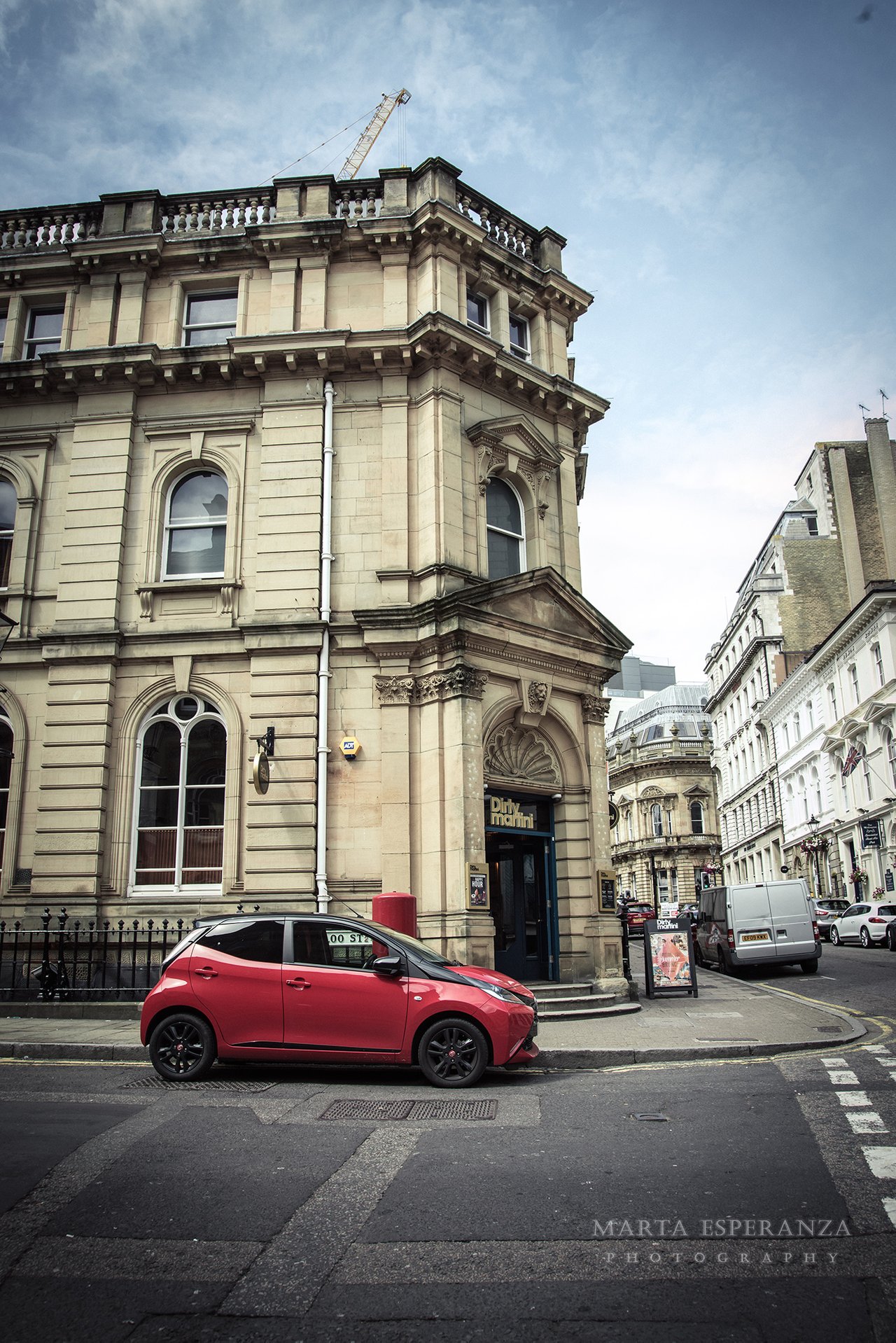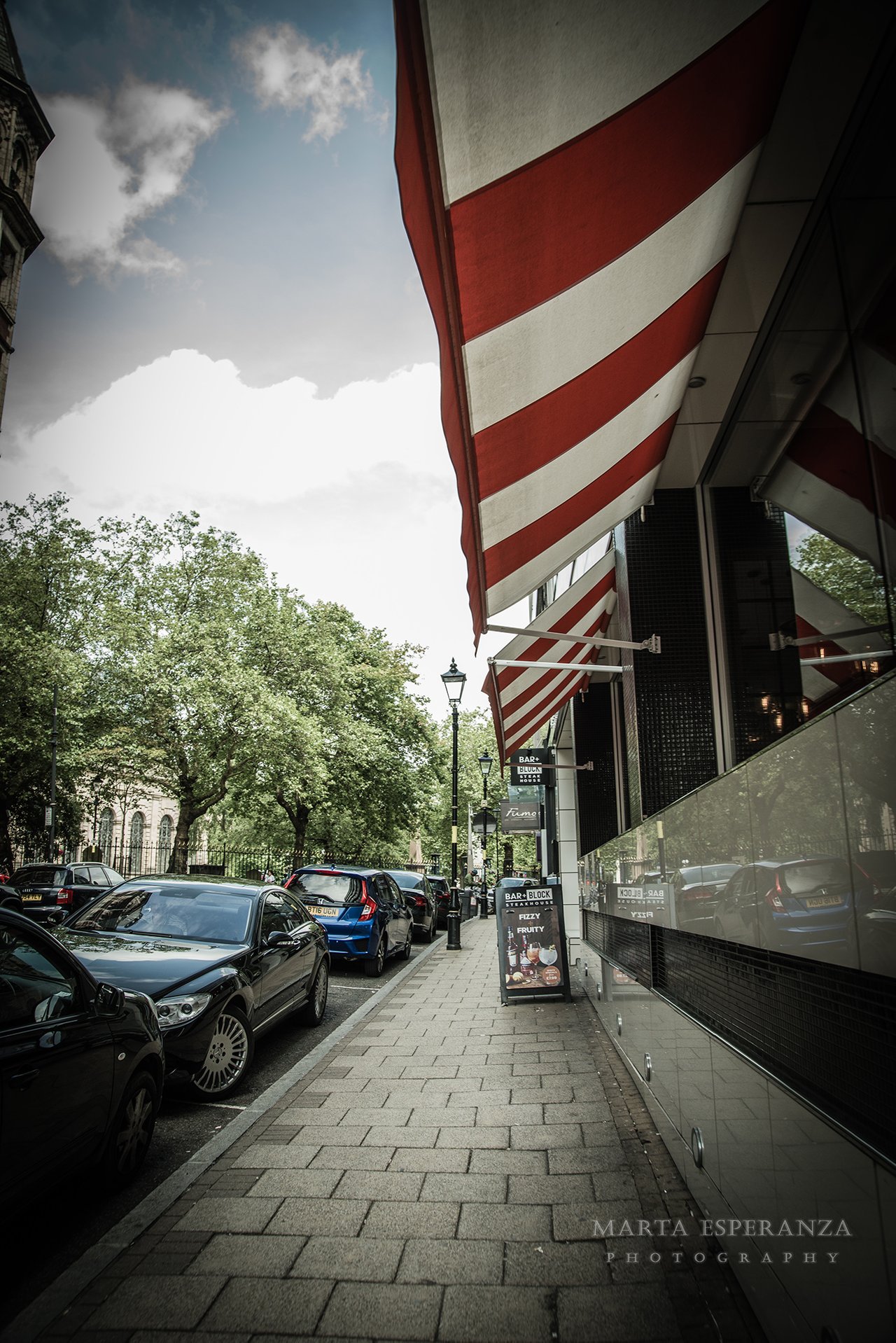 As much as I could talk about this place some more, I will move on and talk about the surrounding area, in case you wanted to take a walk to burn some calories off, after that carvery! The whole area looks as if it was taken out of a vintage movie with its architecture and charm. You can take a stroll and be met by several high-end designer shops, as well as cheek restaurants and bars. Why not attend a salsa night at a Spanish tapas bar? Or drop by in the morning to have some fresh coffee overlooking the St. Phillip's Cathedral?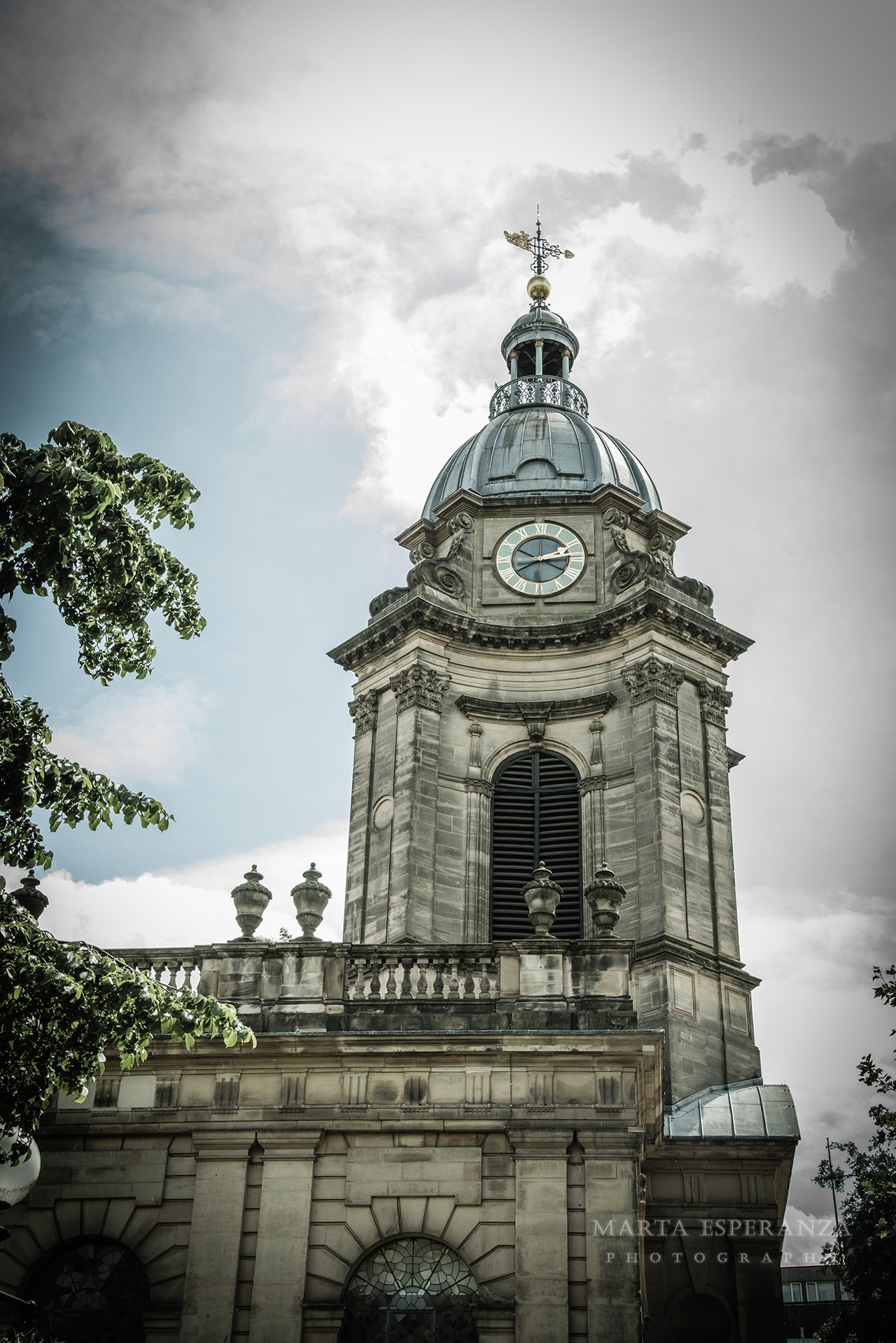 What I found great about Birmingham City, is that the entire area is very closely packed together. It's not like London where you need to catch a bus or a subway to get from one area of the city to another. Everything is within a walking proximity, you can easily start your walk in Digbeth, go through Bullring to Chinese Quarter or the Temple Row, it's fairly easy and very sight worthy!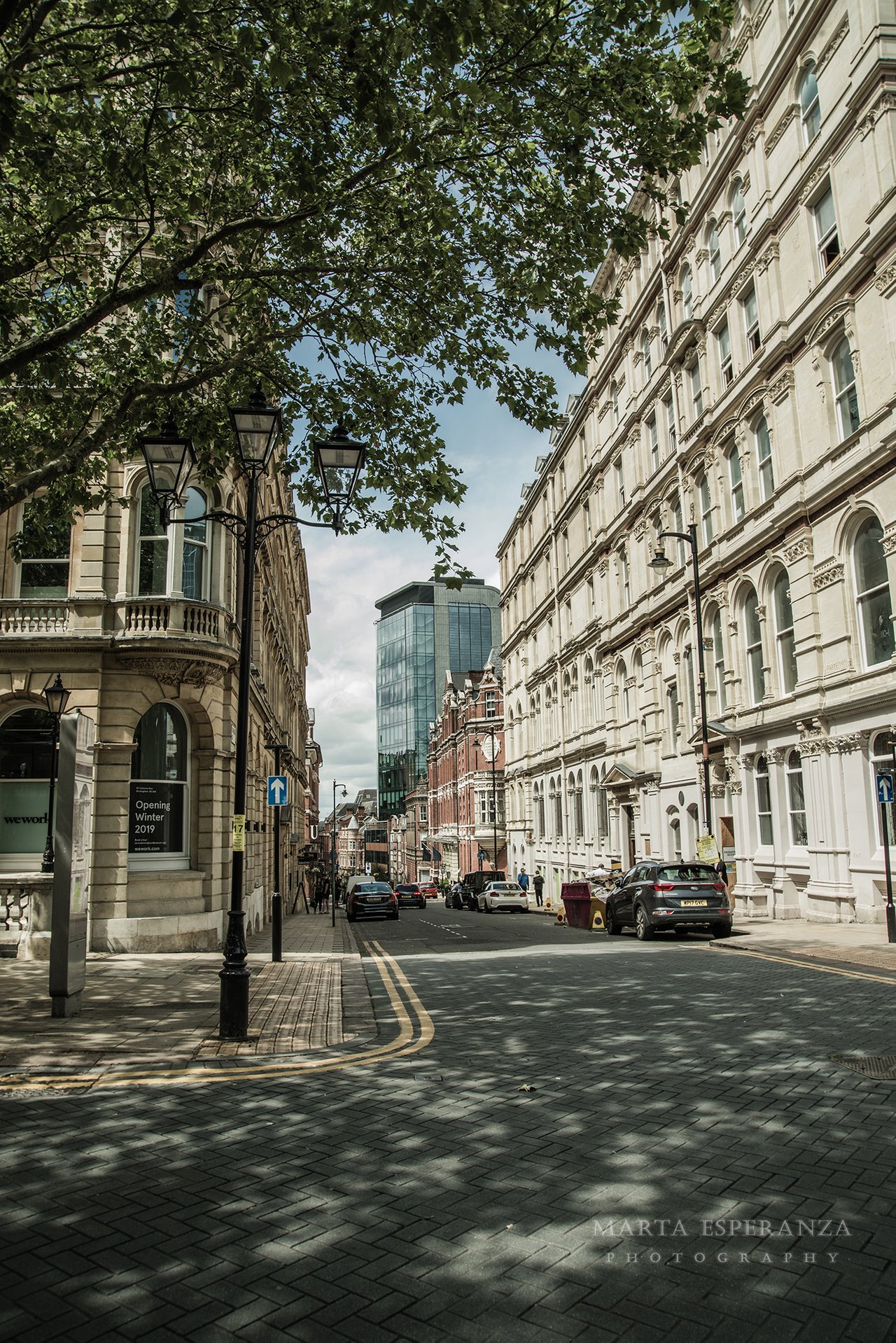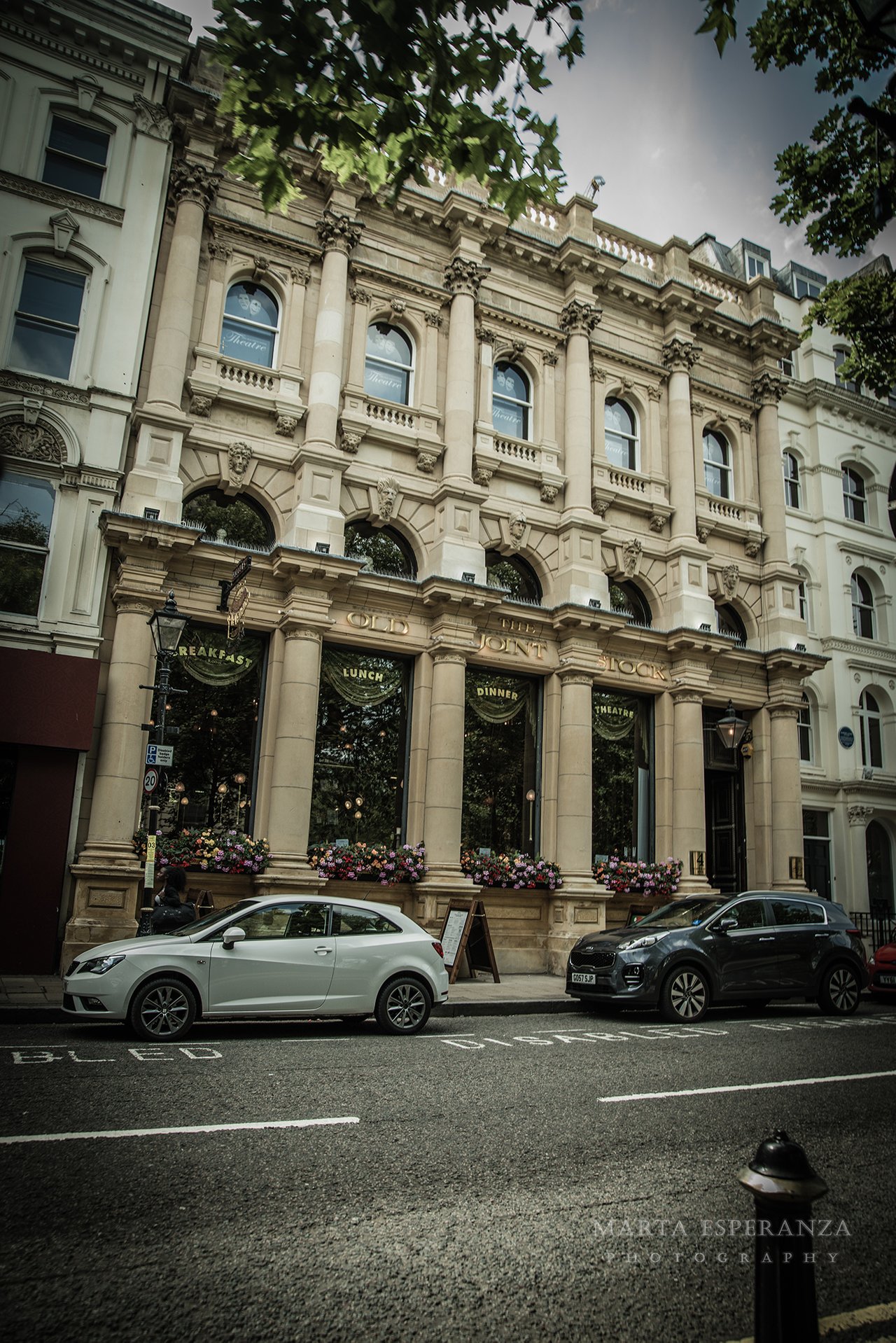 Over the years of living in Birmingham I experienced a lot of things…. A lot of not-so-great life experiences and also a lot of great adventures. City life is great, there's always somewhere to go, something to do or someone to see. But it all falls apart when you're thin on finances. Living expenses are crazy high and I didn't have much opportunity to be able to eat out at different restaurant every night. So, this guide is very personal, sharing my favourite spots most of which are free of charge.
This blog guide basically sums majority of the city centre up, but I assure you there's a lot more places in Birmingham for all type of people with all sorts of interests! Birmingham is a greatly diverse city, I feel like it truly embraces different cultures which enables for a broader and richer experience in this place. You might learn new things, meet new people and make your own amazing memories with your adventures!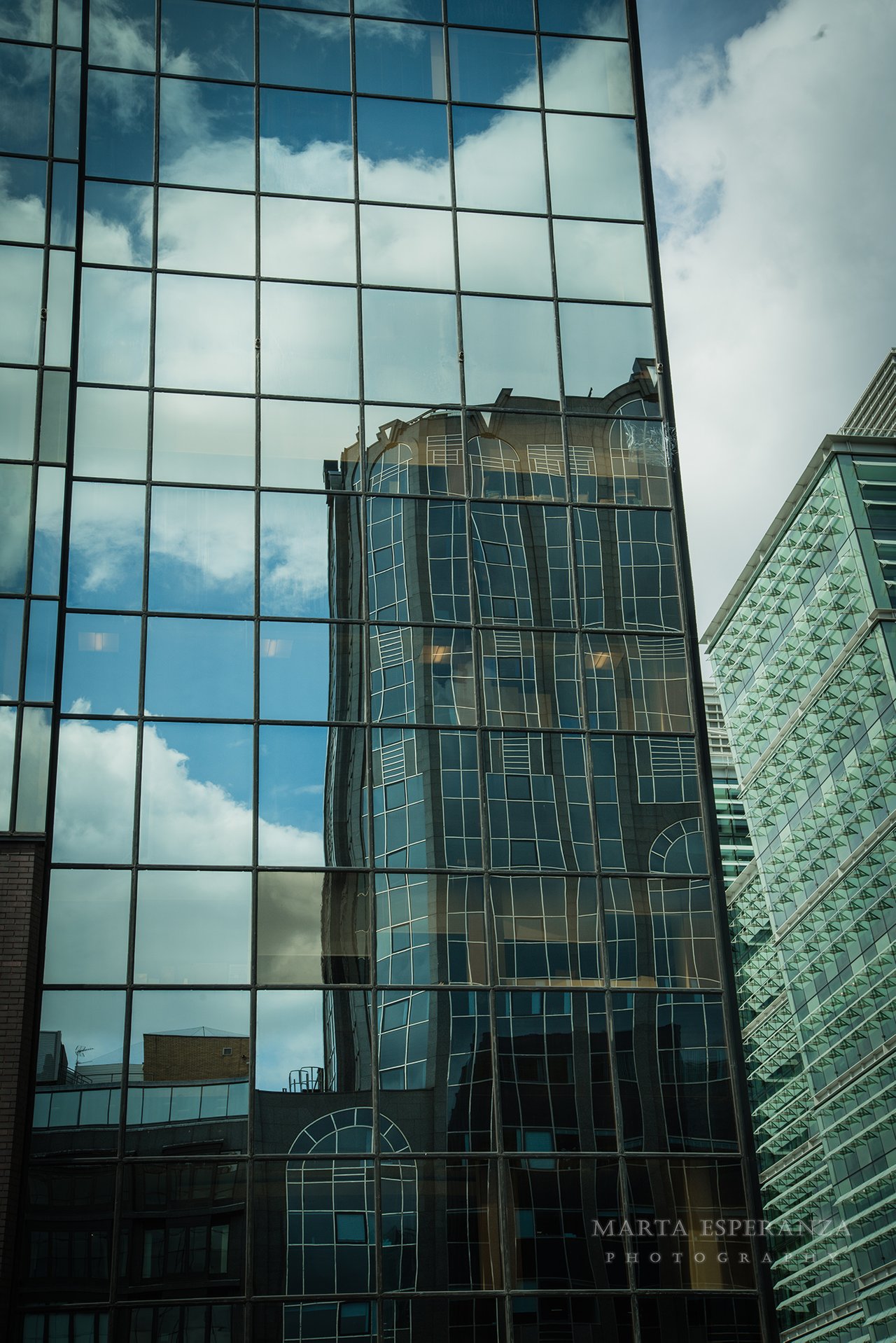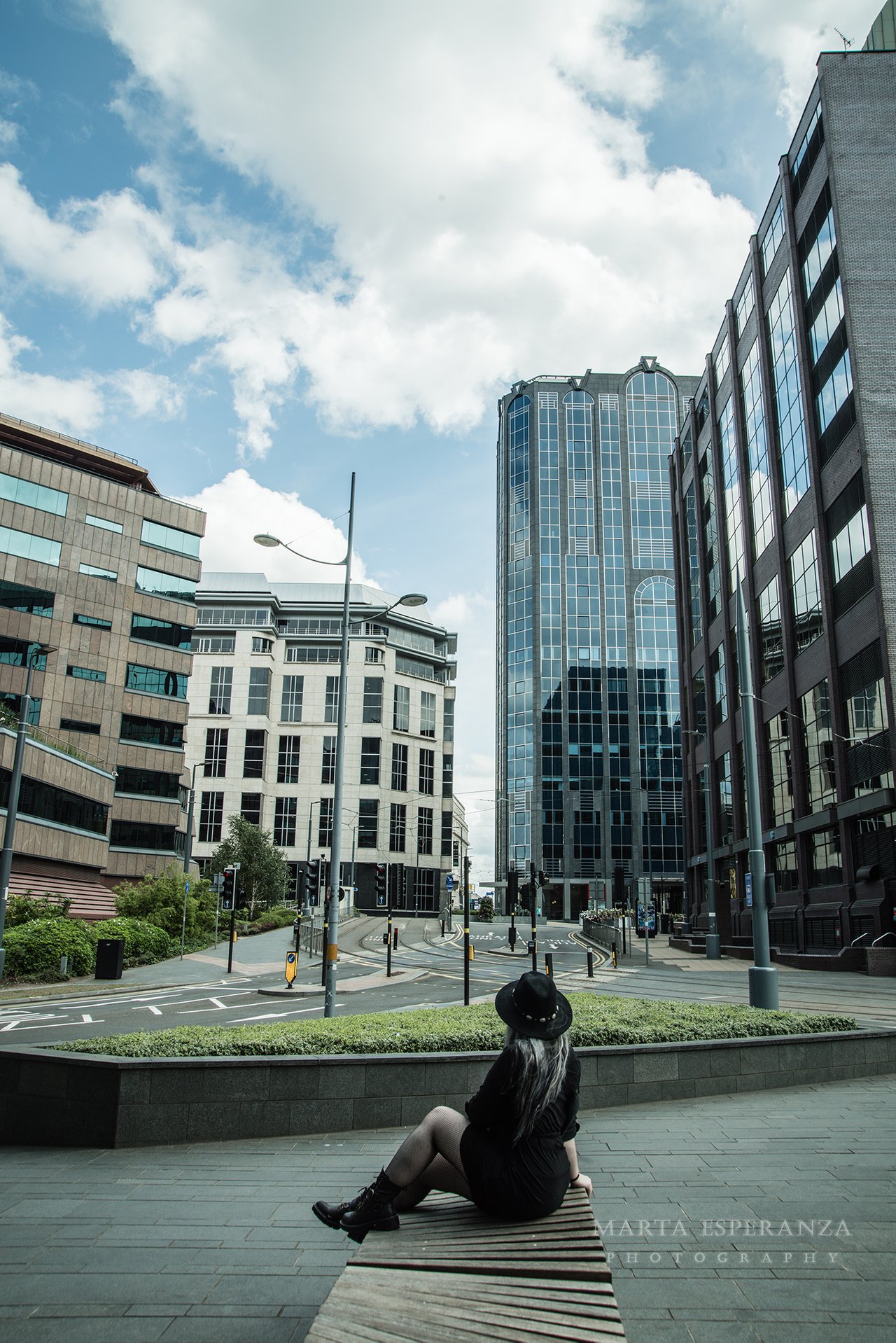 Looking back on this whole experience, I got to learn new things about myself, I got to learn my limits and my true belonging…which is close to nature.
I hope that you enjoyed this guide and hope it inspired you or maybe an upcoming trip in some way!
Thank you for reading, as always and please don't forget
To upvote, resteem and follow me for more content!
Until the next one,
Cheers,
Marta x