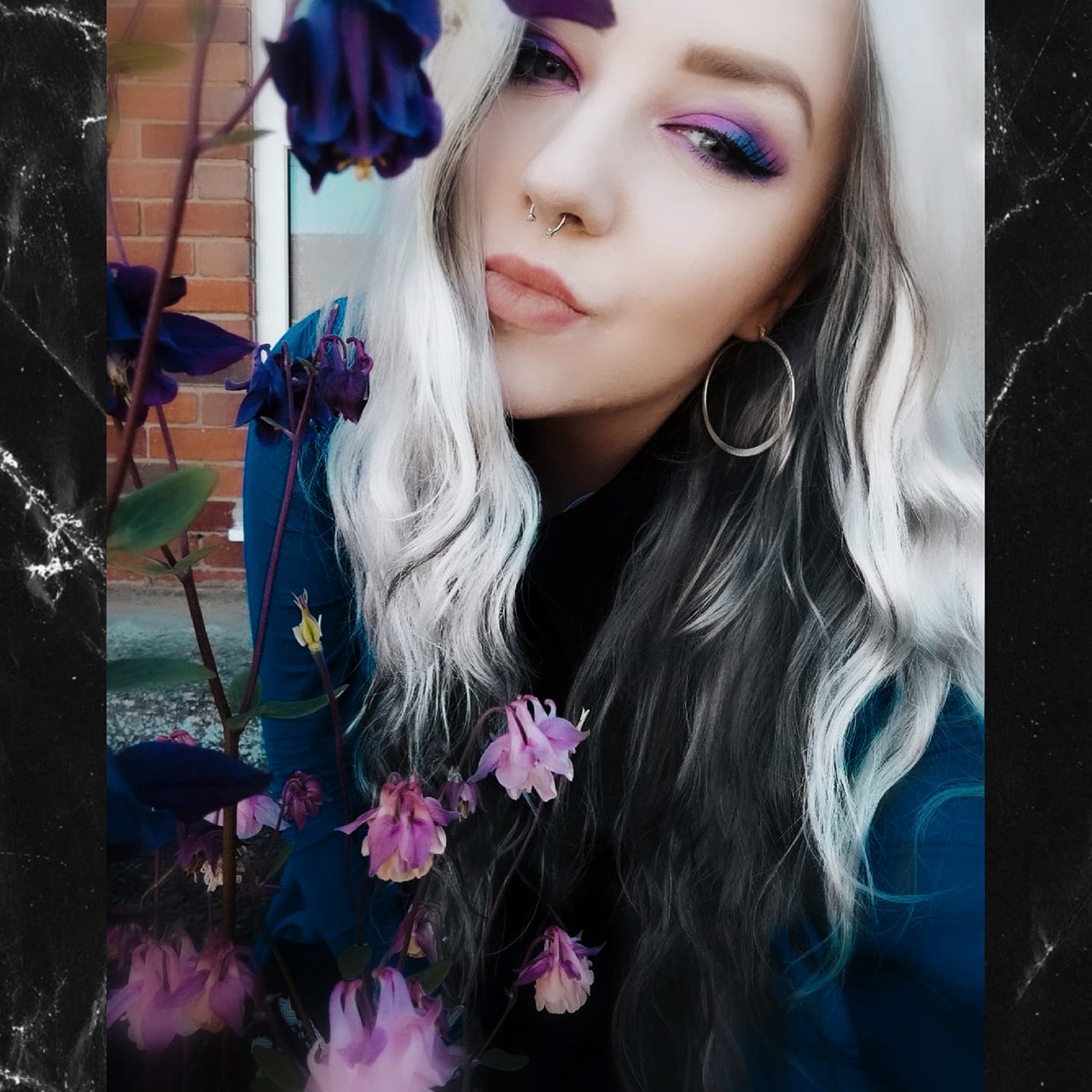 (Birthday selfie)
Hi Steemians!
I come back to you with another blog! What a treat!
I think I mentioned this before, in my previous blogs- but May is my favourite month of the year. Not just because it's my birthday month... but because it's when everything comes to life!
All the plants start to bloom, showing beauty of flowers of all shapes, colours and sizes. The weather gets warmer, more humid and the air sweet with the scent of awakening nature. Much like nature this time of year, I also come to life- the beauty surrounding me makes me drunk with happiness.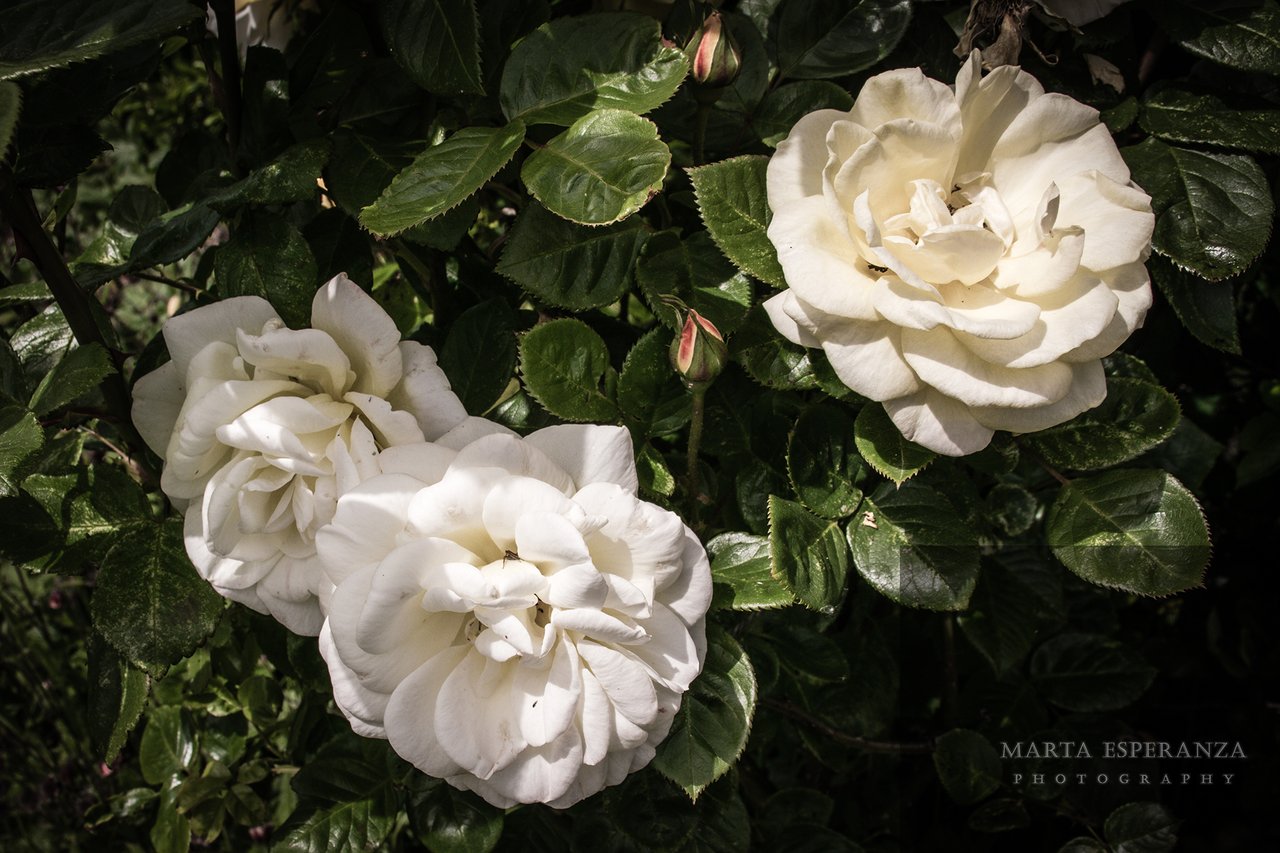 (Bengal roses)
As you might know, I spent the last year in a city, working hard for my career while making short trips back to Wales. Well, this month, I made it back to Wales to admire all the beauty of nature until my Birthday.
I spent some time, working on my assignments as well as enjoying time, relaxing with my kitty and enjoying some time in my garden, and today I will share some of it with you!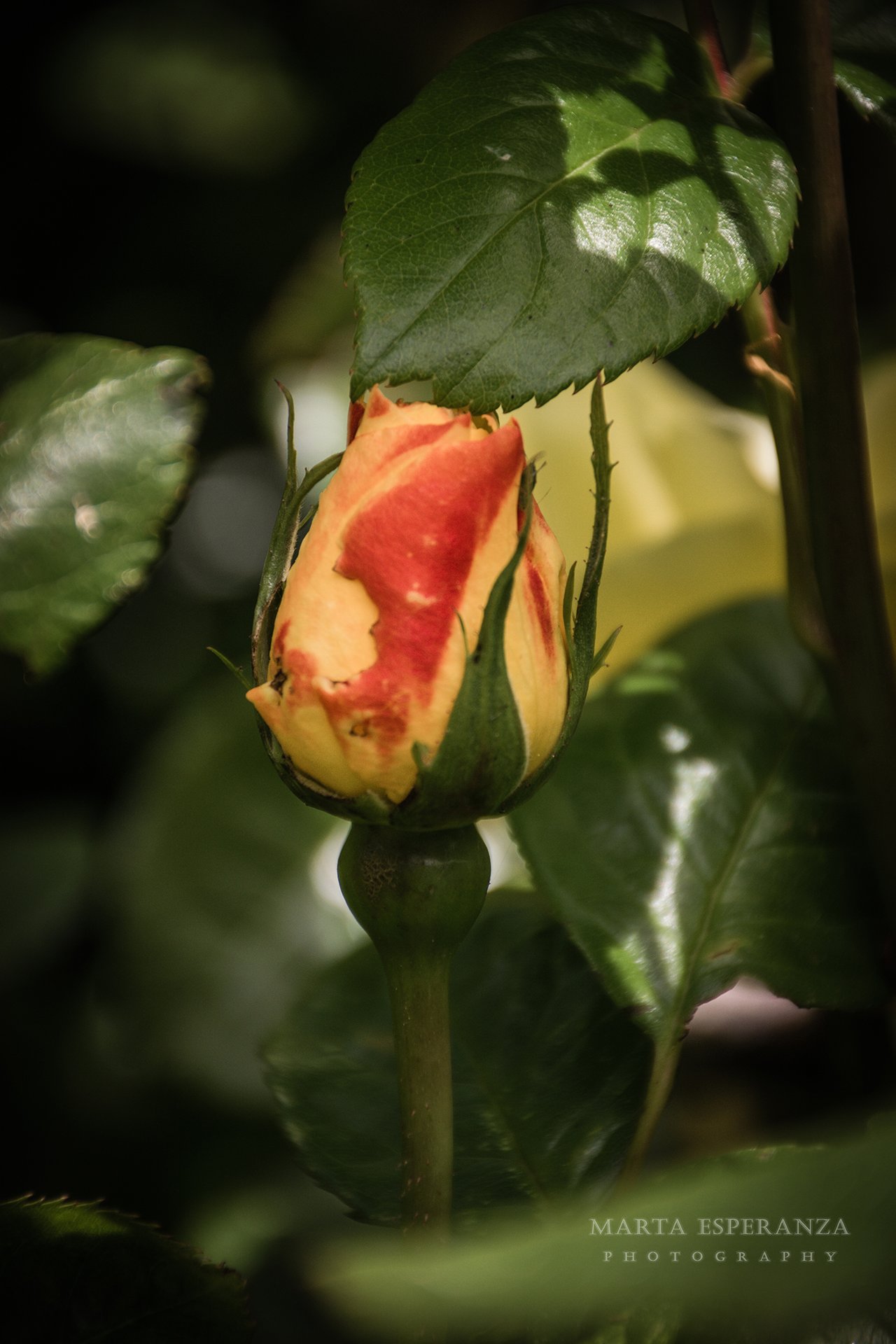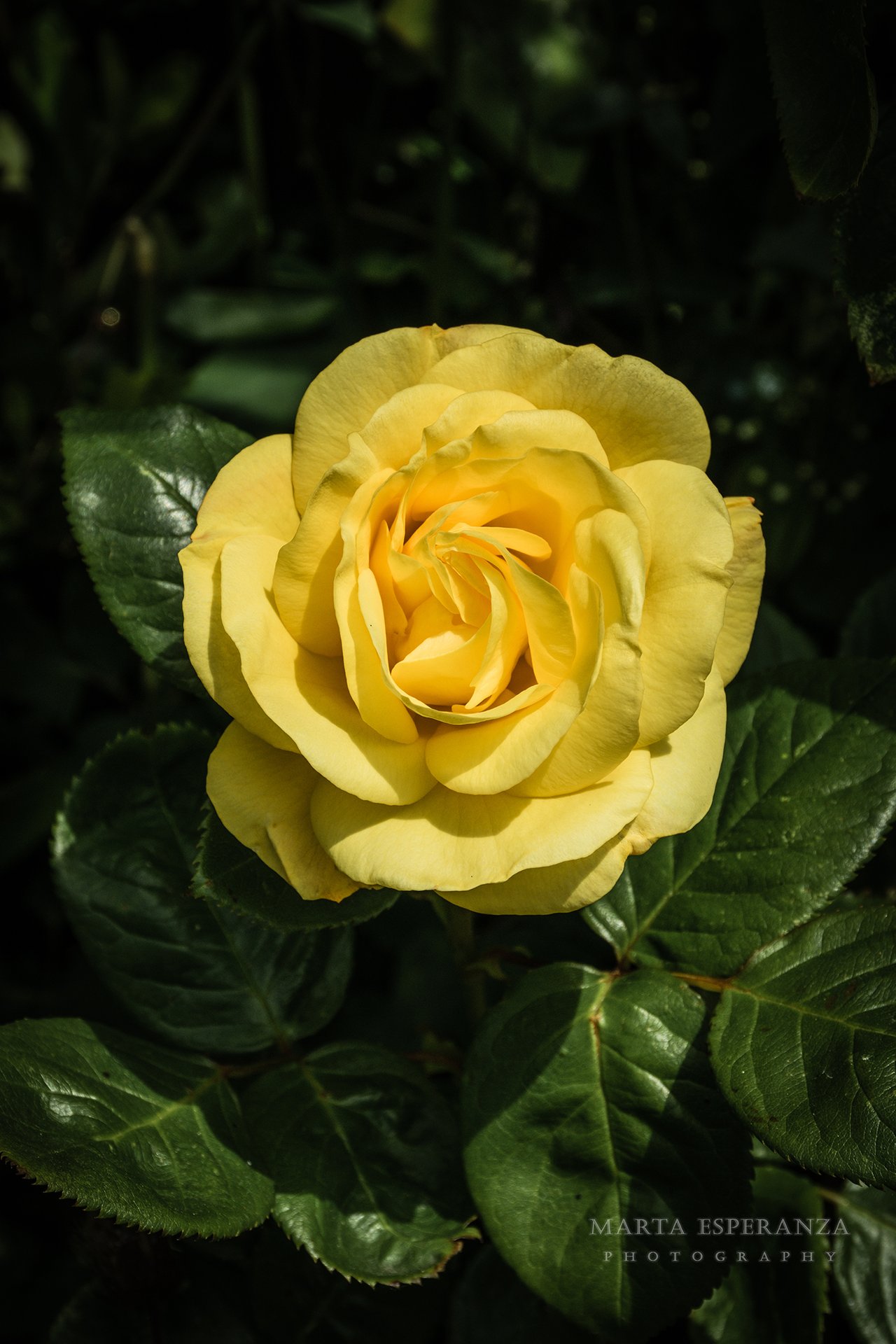 (Bengal Roses)
There's a small but amazing variety of different plants, herbs, trees and flowers in my garden. I will show you some of these gems, in hope that I managed to capture and express how much beauty I see in them! I have a very good clue about what's in my garden, however, it being the first spring in this home, I found that there is a lot of flowers that bloomed, that I had no clue were there. I went around trying to identify them all, and though I tried my best, I will add a disclaimer stating that I may have got some of them wrong! I'm no expert!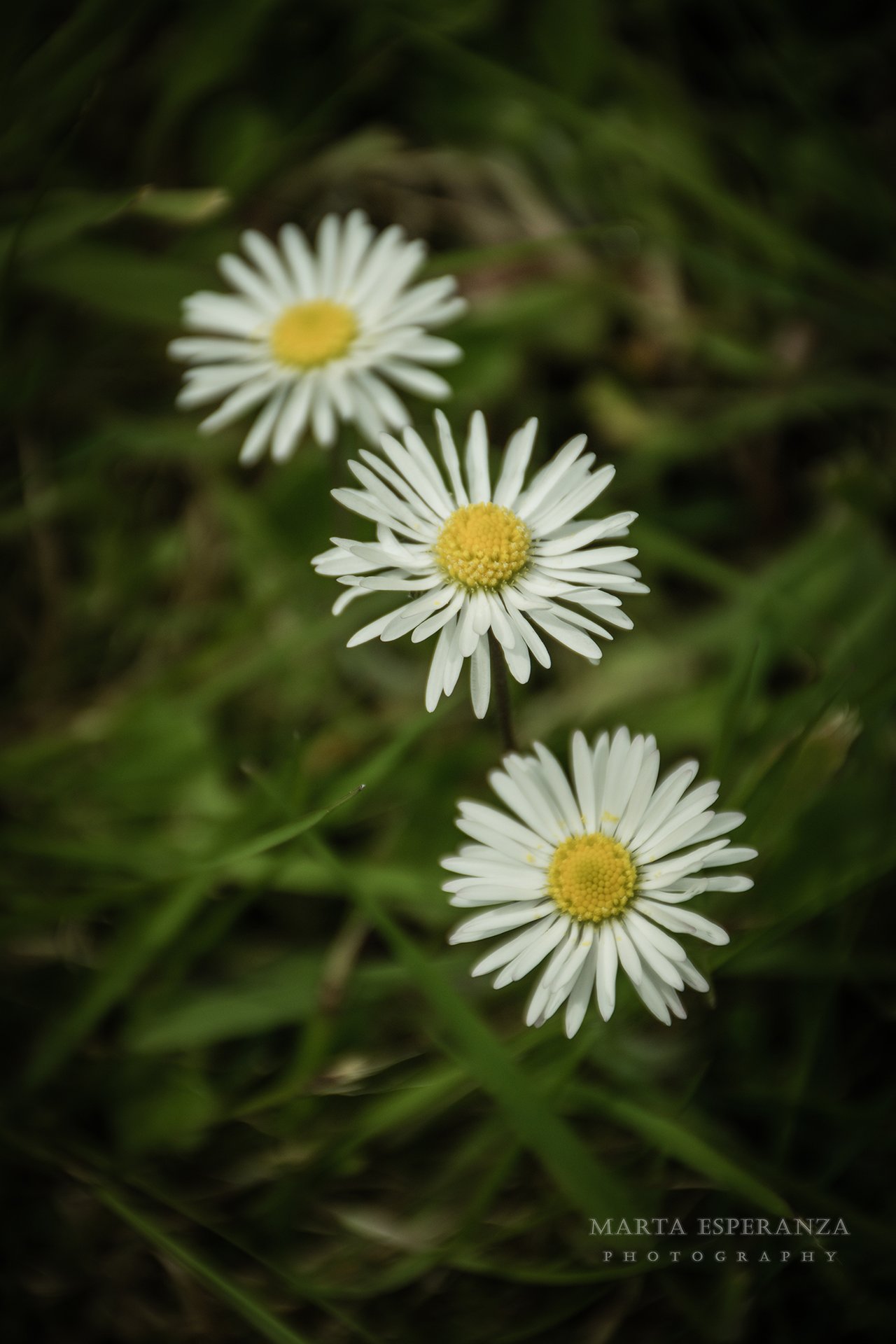 (Daisy)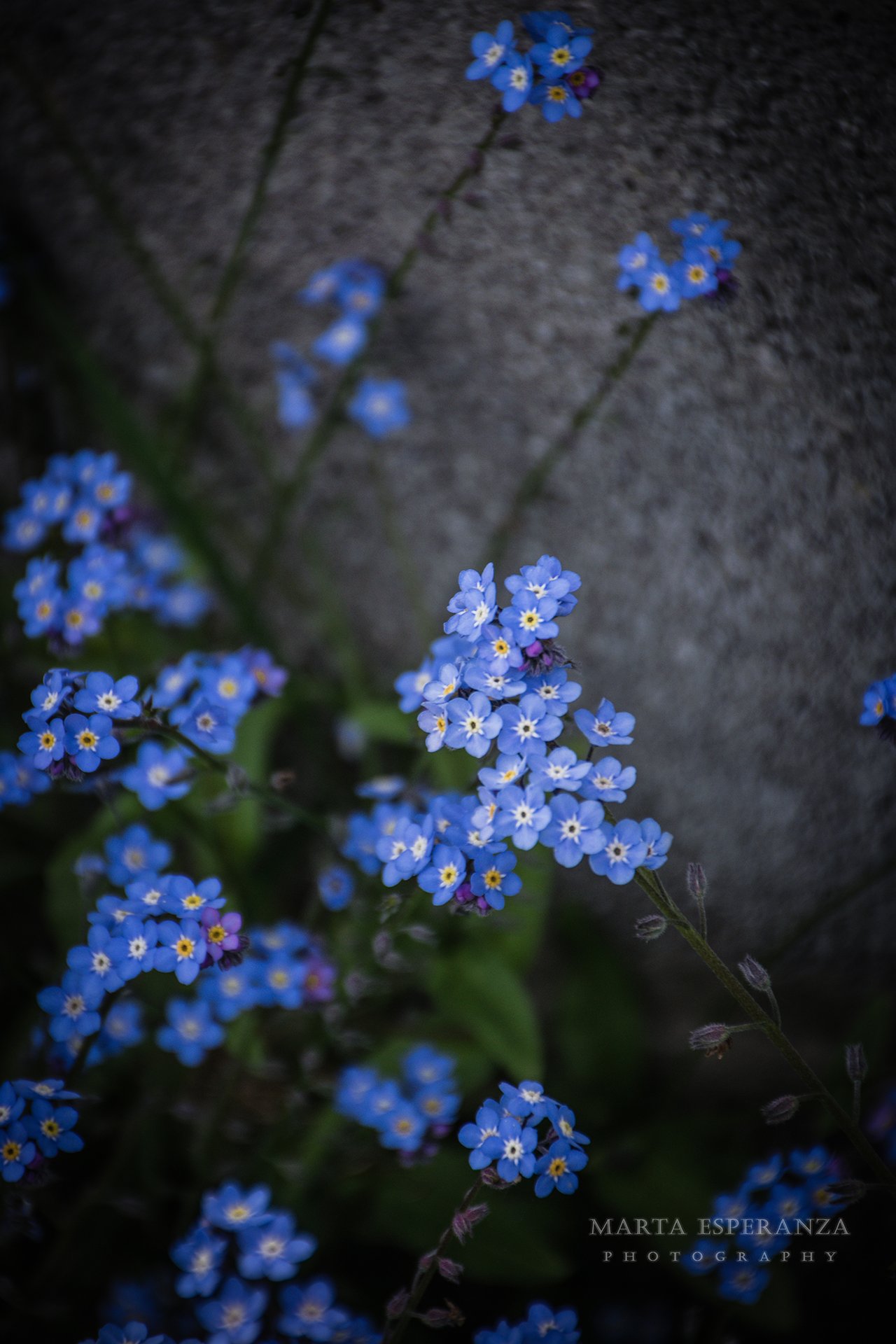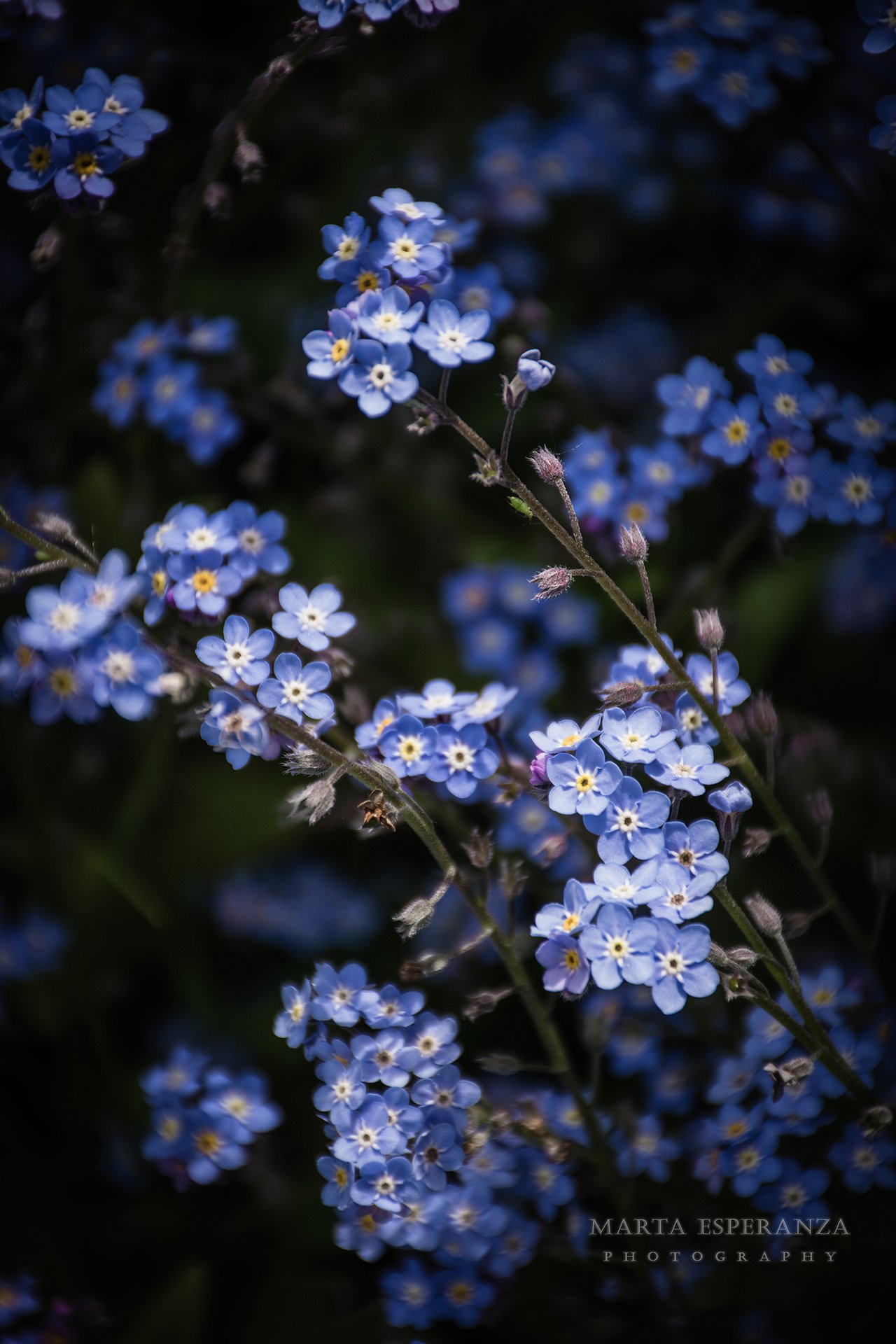 (Forget me Not)
The above flowers are easy to find in majority of gardens, they are small and pretty flowers that make sudden appearances in many parts of my garden. Daisies are probably the most recognisable by vast majority of people, these flowers are linked with some people's sweet childhood memories of plating them into daisy chains and running across the fields with them on our heads . ..or maybe it's just me. Makes sense though as they symbolise innocence and mother/daughter love. And of course 'Forget me Not' flowers which speak for themselves :) They symbolise a true love, although I'm unsure where the name comes from, I hear that often they are used in gifts, as their bright appearance is meant to make the gift more memorable.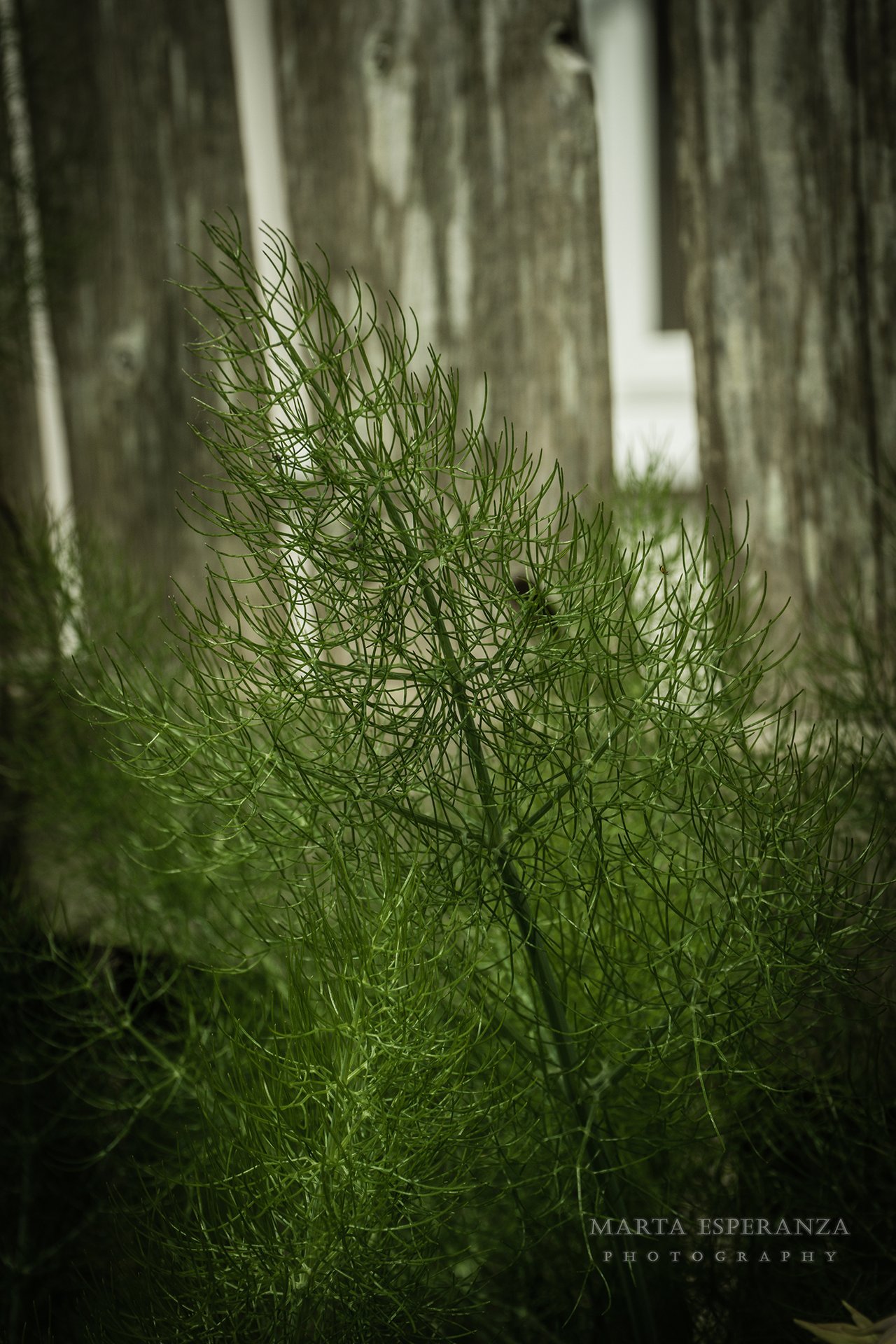 (Fennel)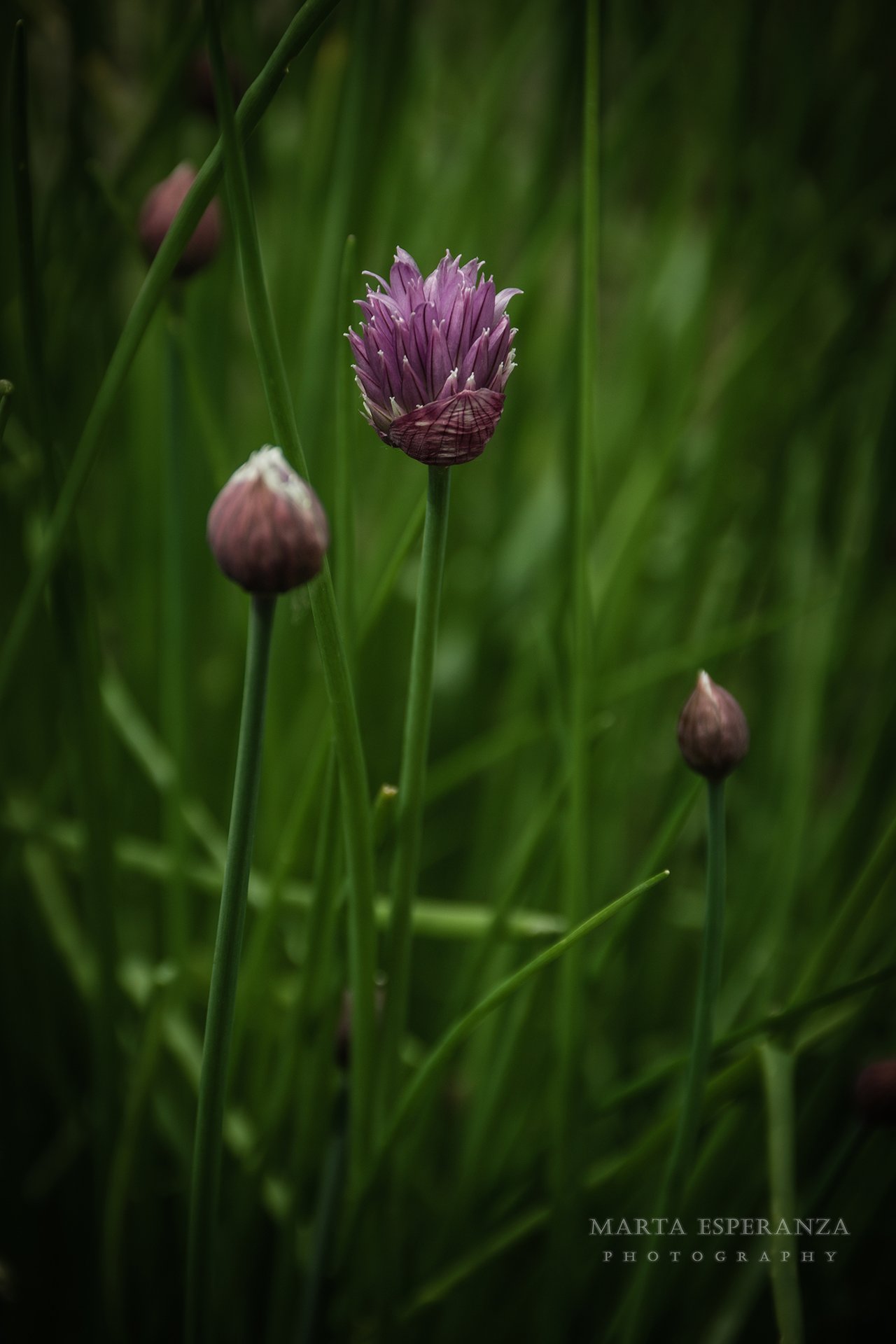 (Chives)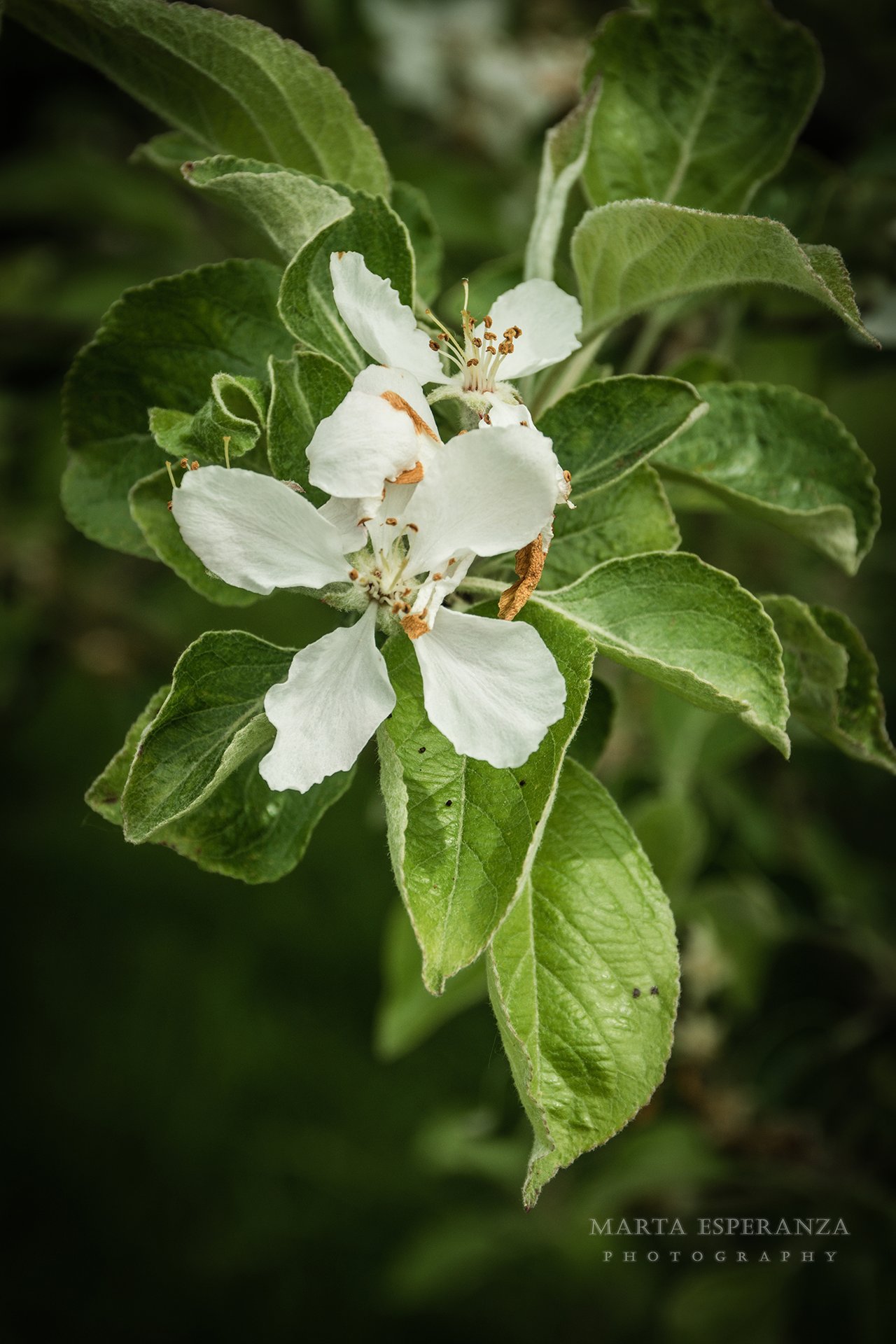 (Apple tree blossom)
Let's move over to the edible section for a moment. I have some chives, right next to my door- which is just about due for trimming. It blooms into a pretty purple flower which is so interesting in appearance. I love herbs that bloom into flowers, it's like two in one. Making a nice sandwich and a small bouquet hehe :) Then we have some fennel, which is one of my favourite for tea brews apart from mint. It's so good for your stomach and digestion, it might even give you flashbacks to your baby days as it's used for some baby teas. And of course, we have an apple tree blossom which is a nice addition to dishes and has a sweet aroma but should be eaten in moderation.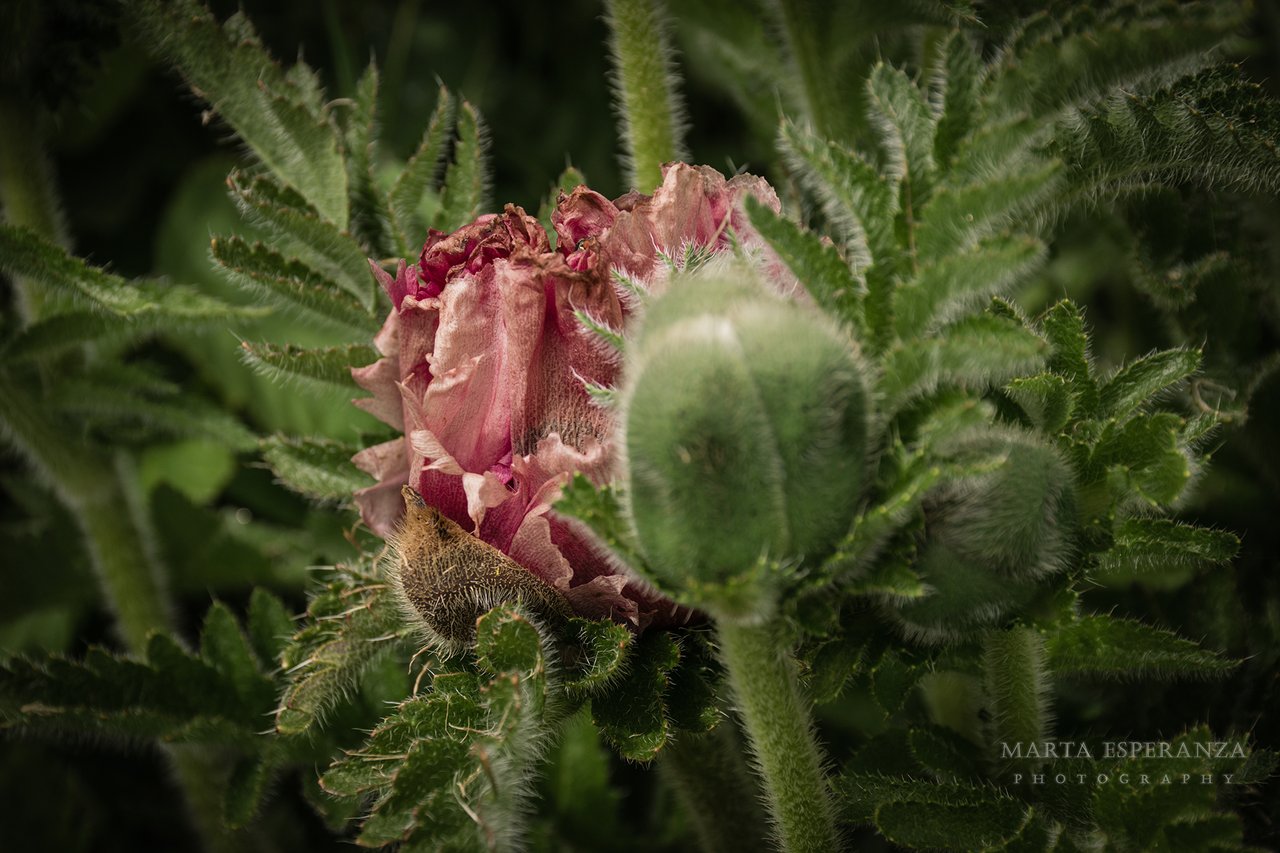 (Oriental Poppy)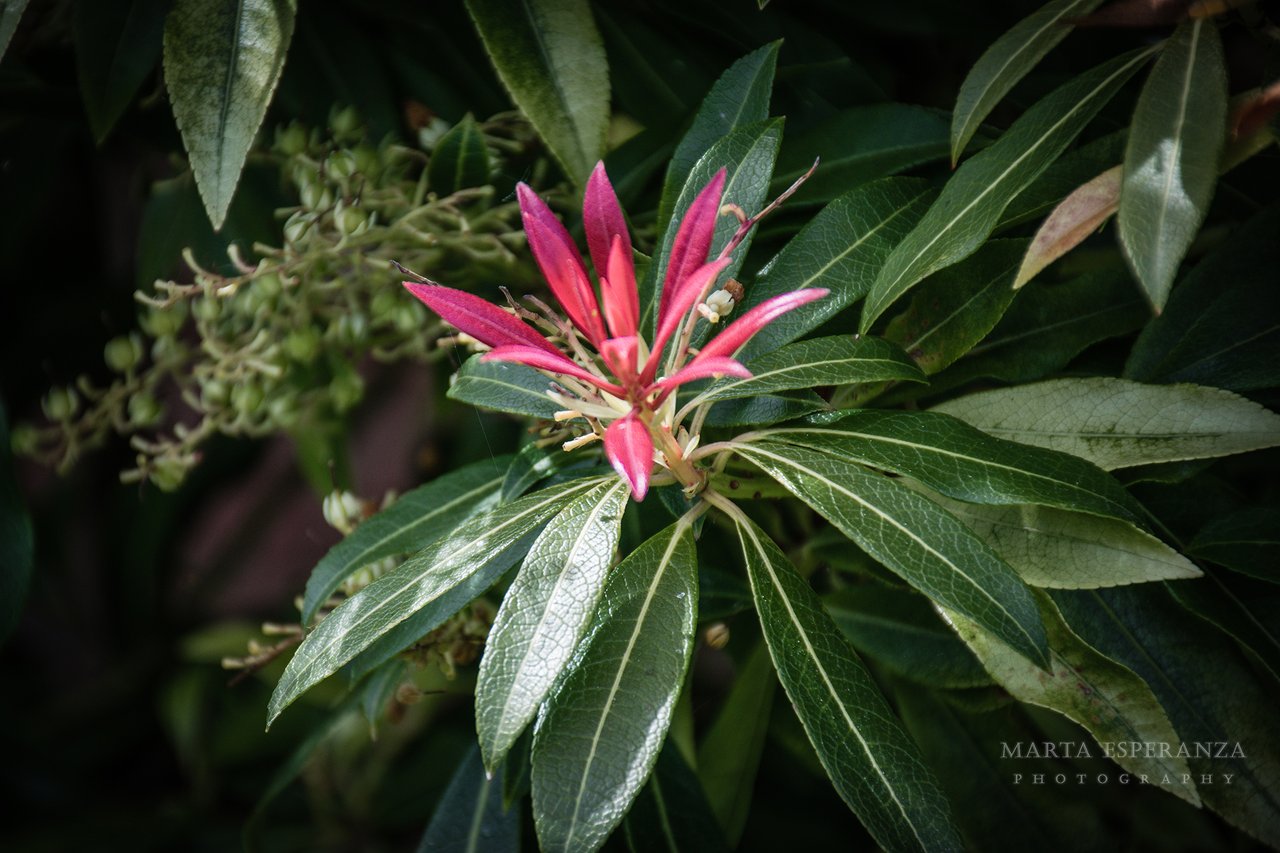 (Pieris Forest Flame)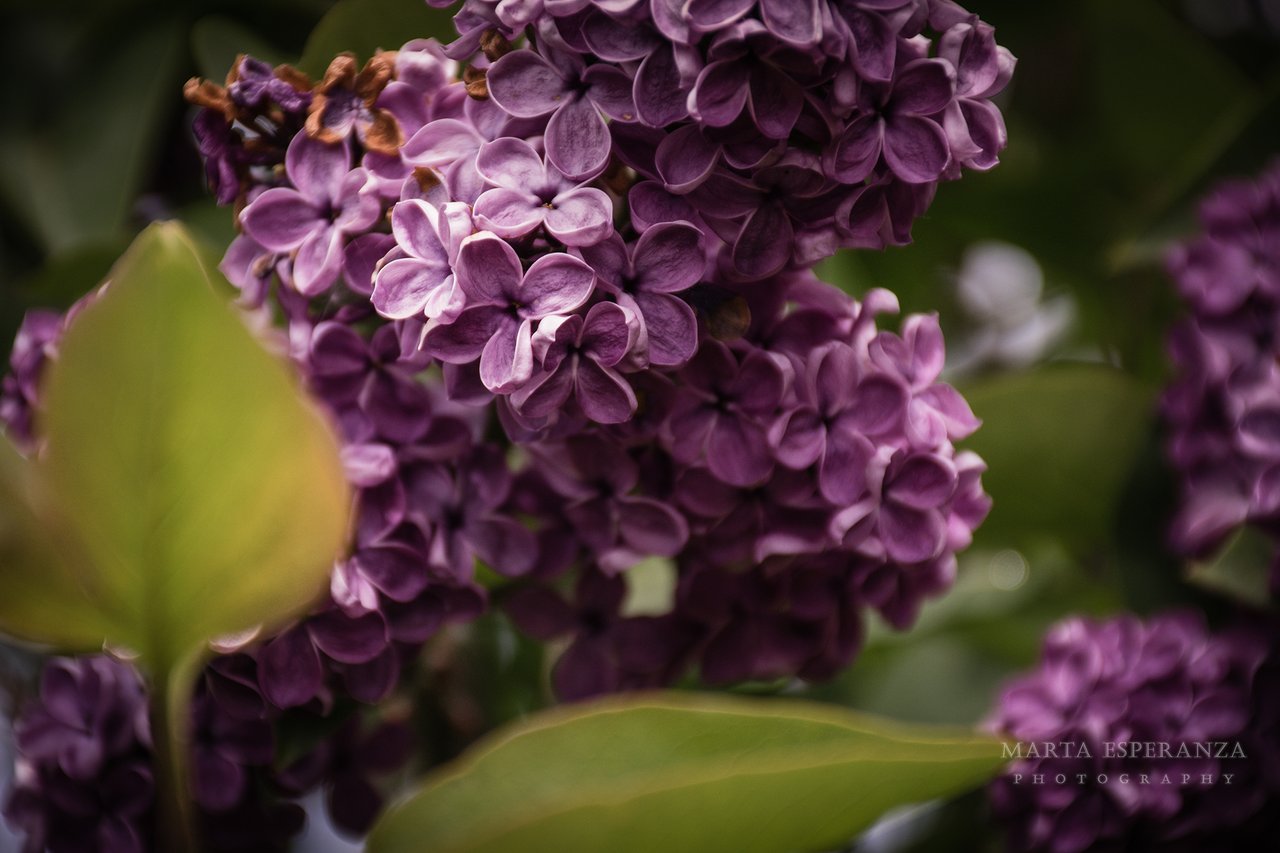 (Common Liliac)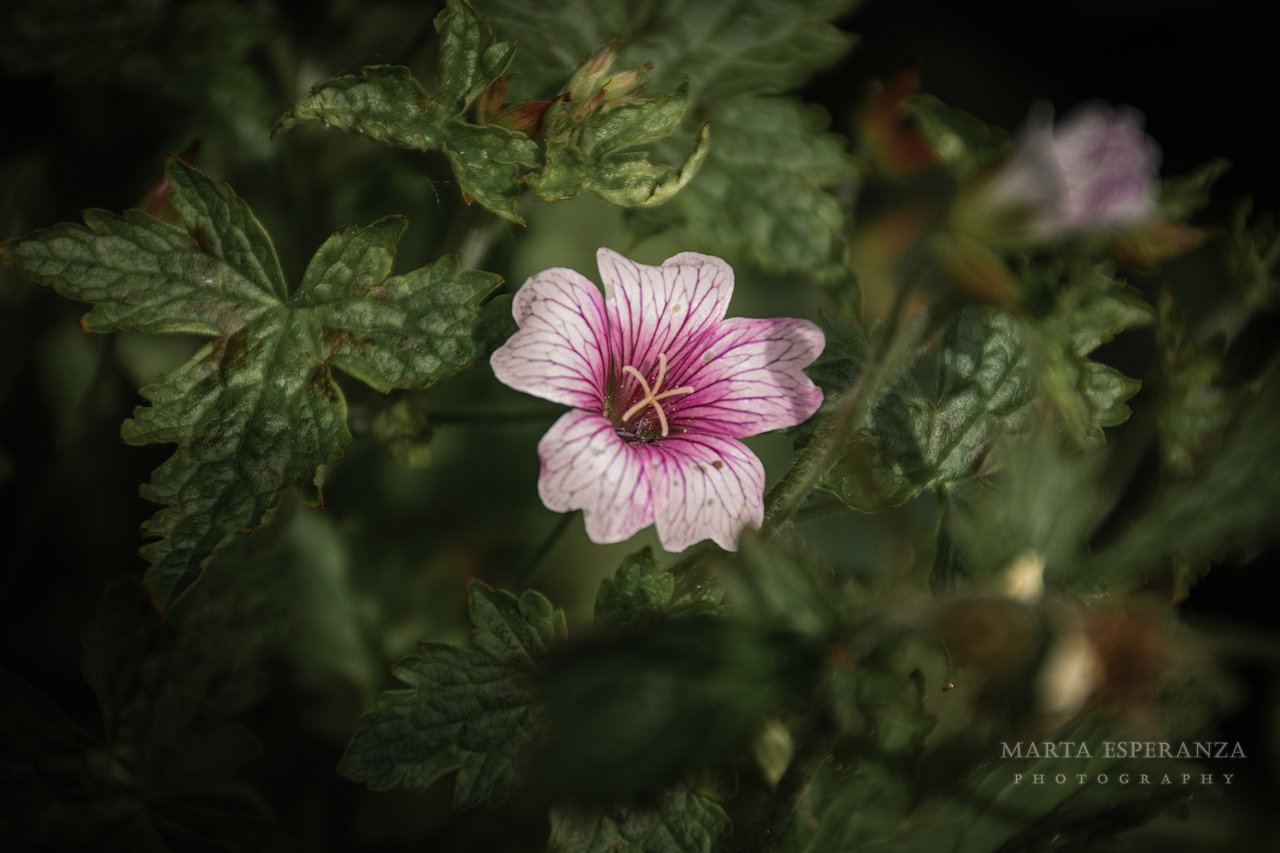 (French crane's bill)
Moving on, we have a random find of what I think is an oriental poppy, with massive bud heads and pink petals. Pieris Forest Flame, amongst many other bushes that I yet to identify. And then a bush of common lilac that is such a sweet scented flower, I wanna rub it all over me. This smell is so distinct that it truly reminds me of May time, where the air gets so fresh and sweet with all the flower scents and then a small, pretty flower of french crane's bill from geranium family.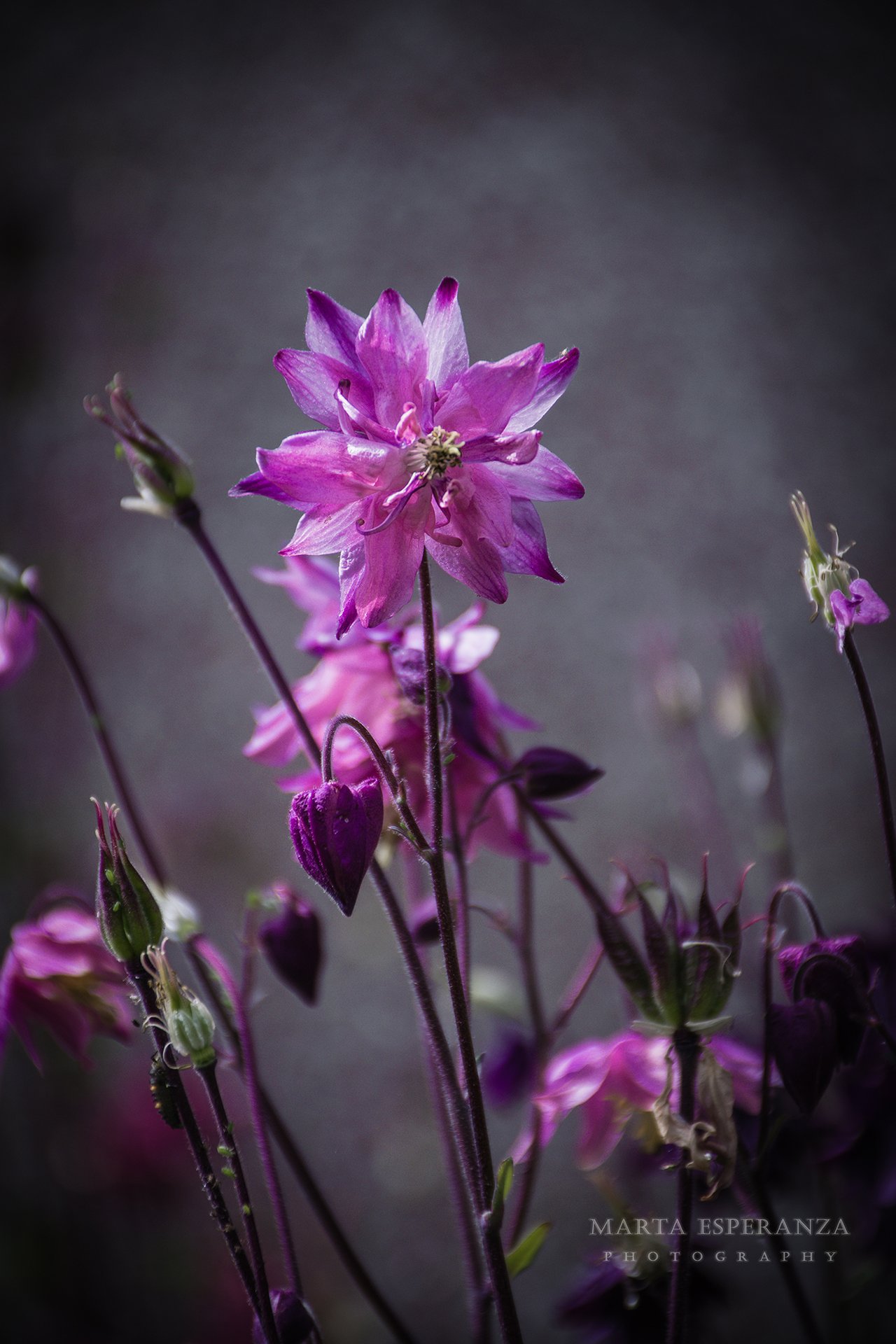 (European columbine)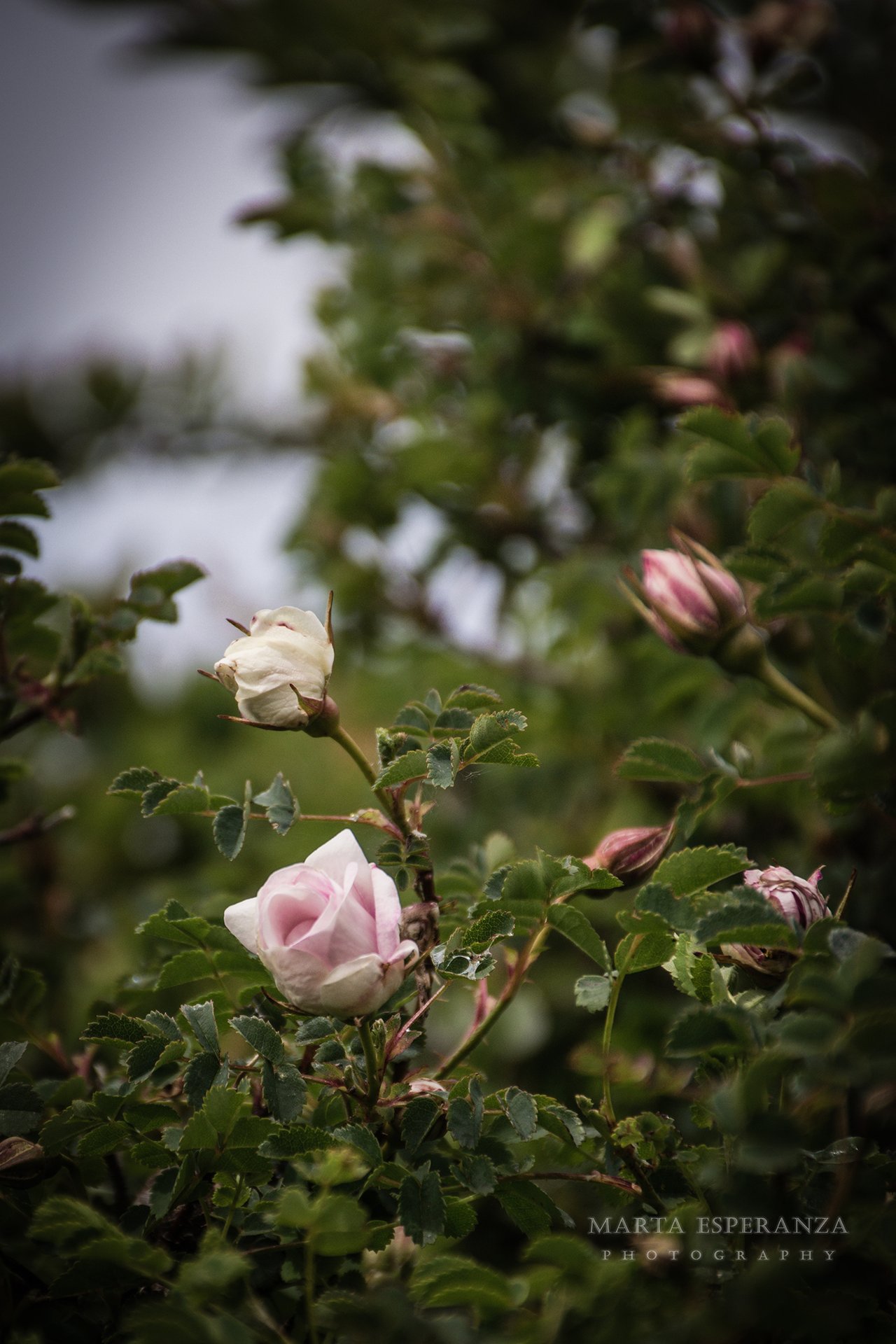 (Bengal Rose)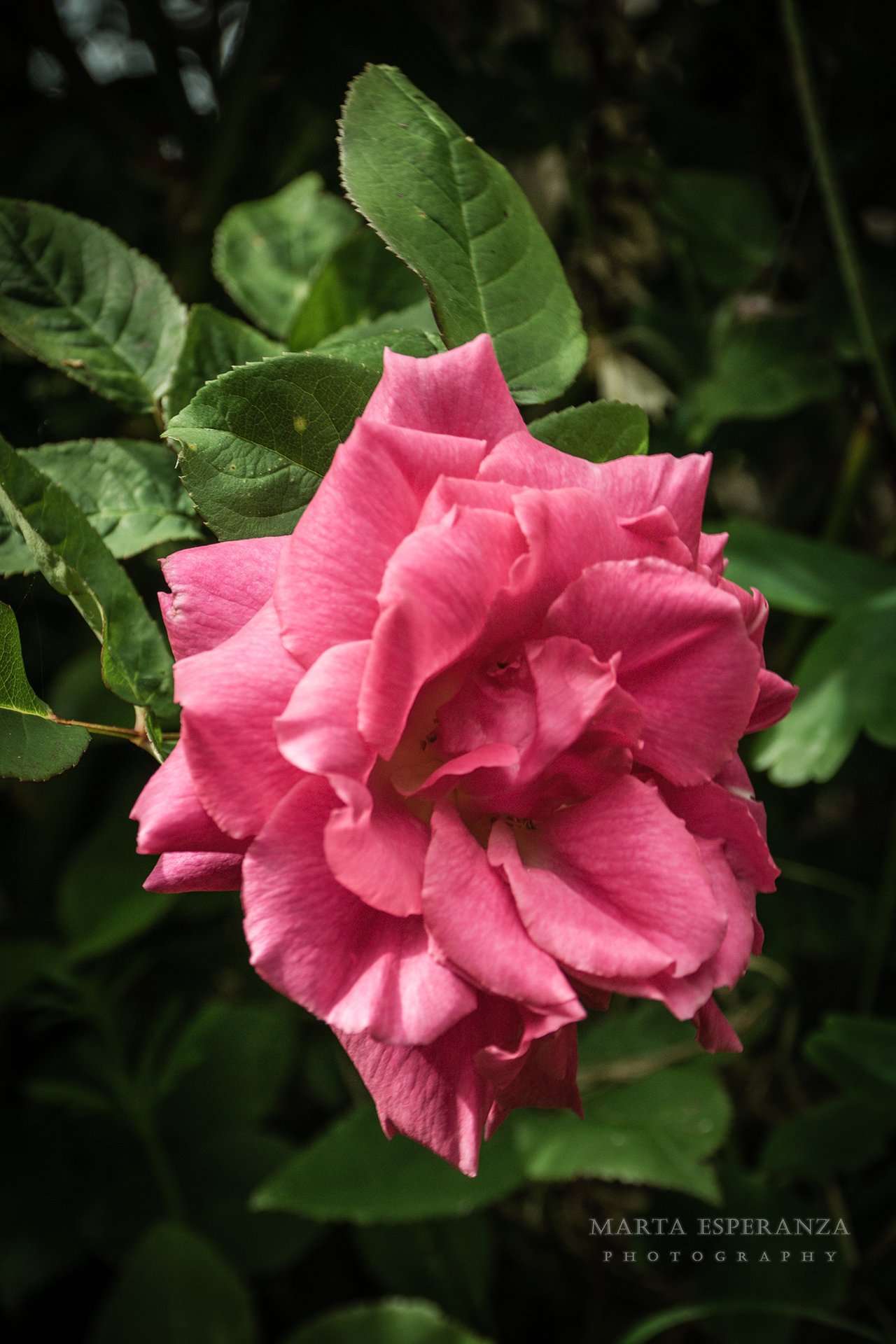 (Bengal Rose)
Next to last beauties, we have a European columbine which I heard symbolises protection from evil. I heard that meanings of this flower changed throughout the years but I like to think of this pretty, vibrant flower as a little protector hehe. Then we have some more roses, which sweet scent hits you as soon as you walk past them. Roses are such classic flowers, with all sorts of meanings all tied around love. All 150 species and thousands of hybrids, undeniably are stunning in all their shapes, colours and sizes.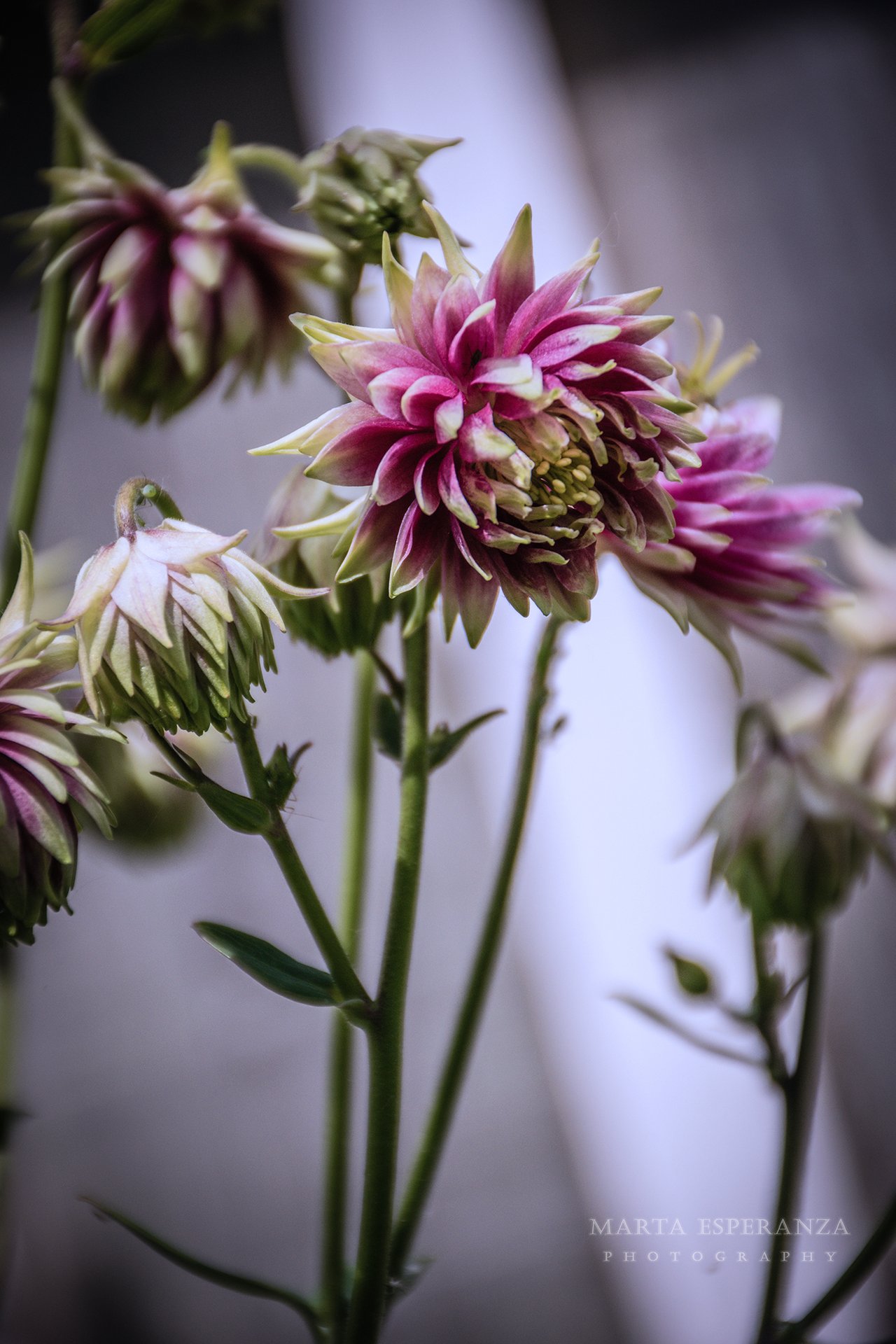 (Dahlias?)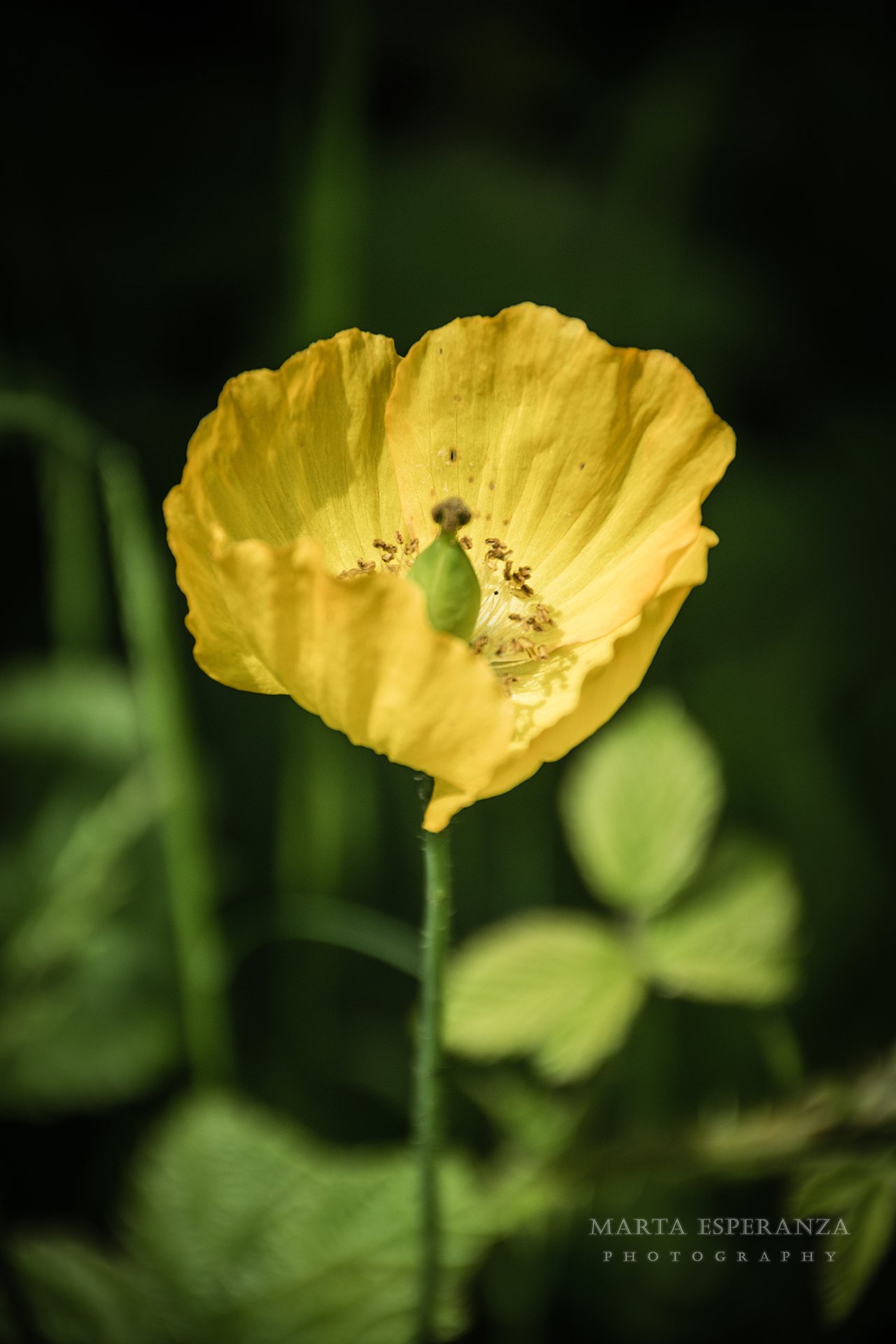 (Austrian poppy)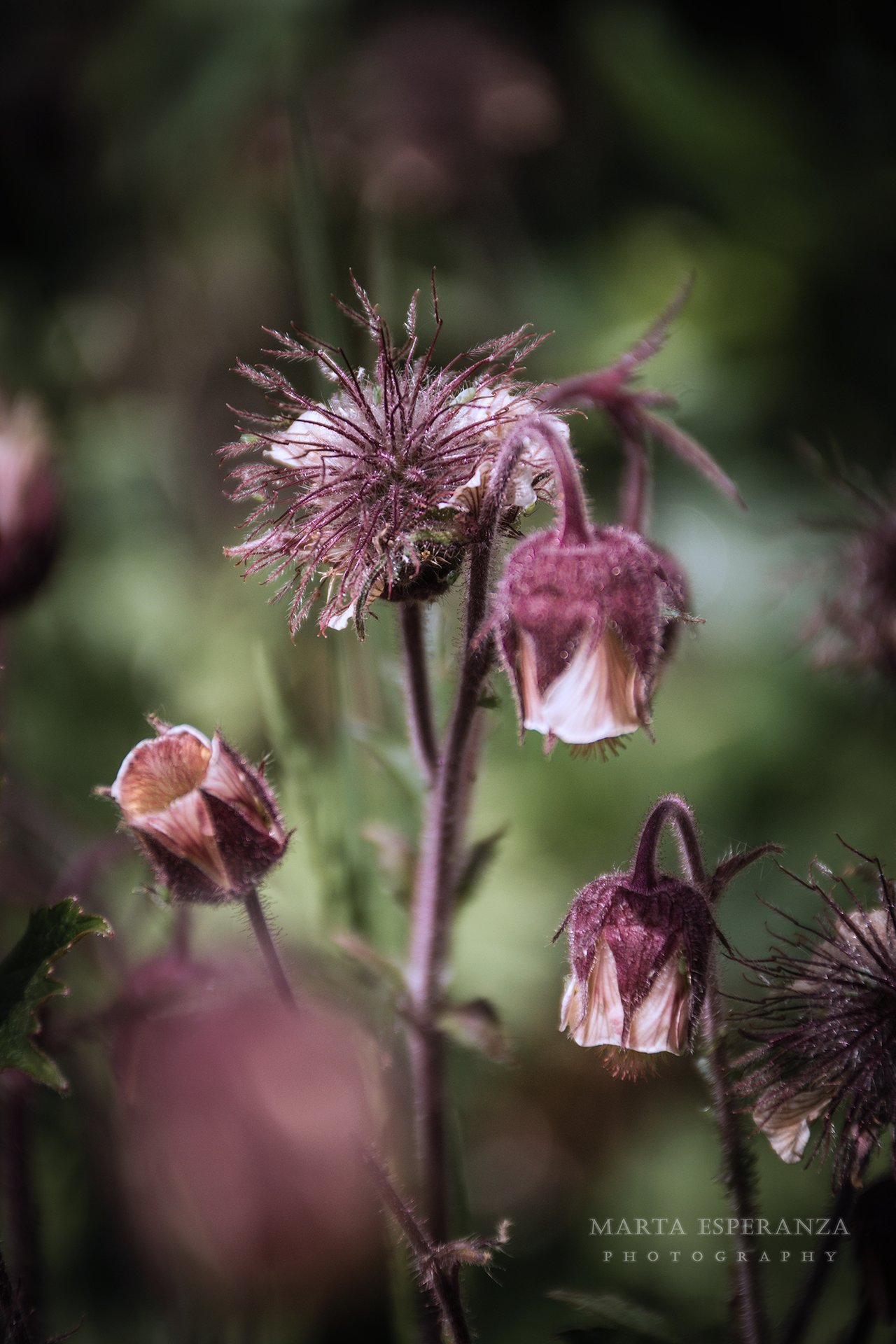 (Water avens)
Then we move on to what appears to me to be dahlias, but correct me if I am wrong as I'm not entirely sure of this one. I love the softness of colours while the petals have a slightly spiky appearance. Then we have a bright yellow Austrian poppy, a nice bright addition to any garden, and it's name lives up to it's appearance as it reminds me of Austrian mountain fields, filled with these beauties. Next to them we have a weird find of water avens, I LOVE these little guys! They're so interesting looking, with pretty buds that open up to these wild petals and stamens.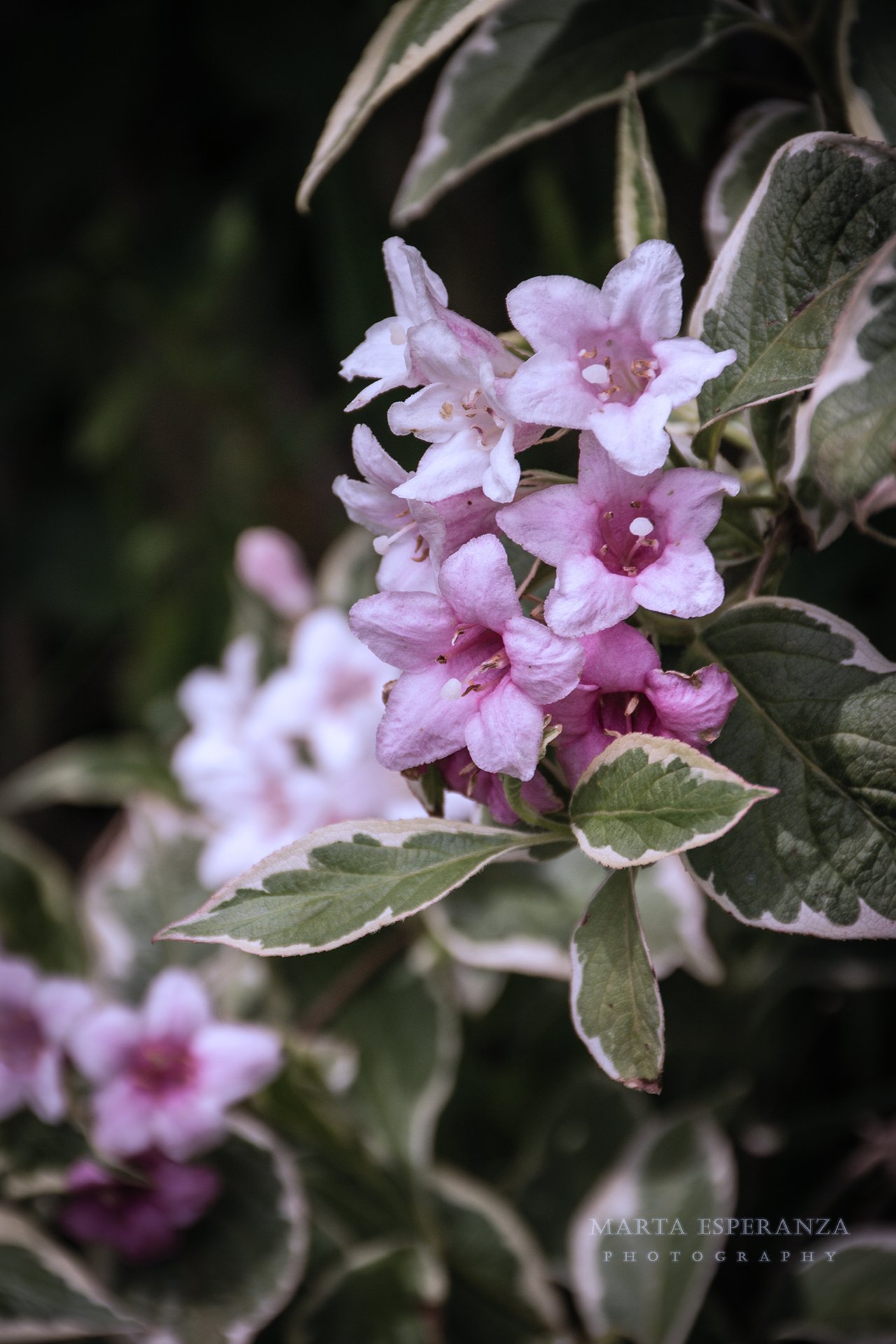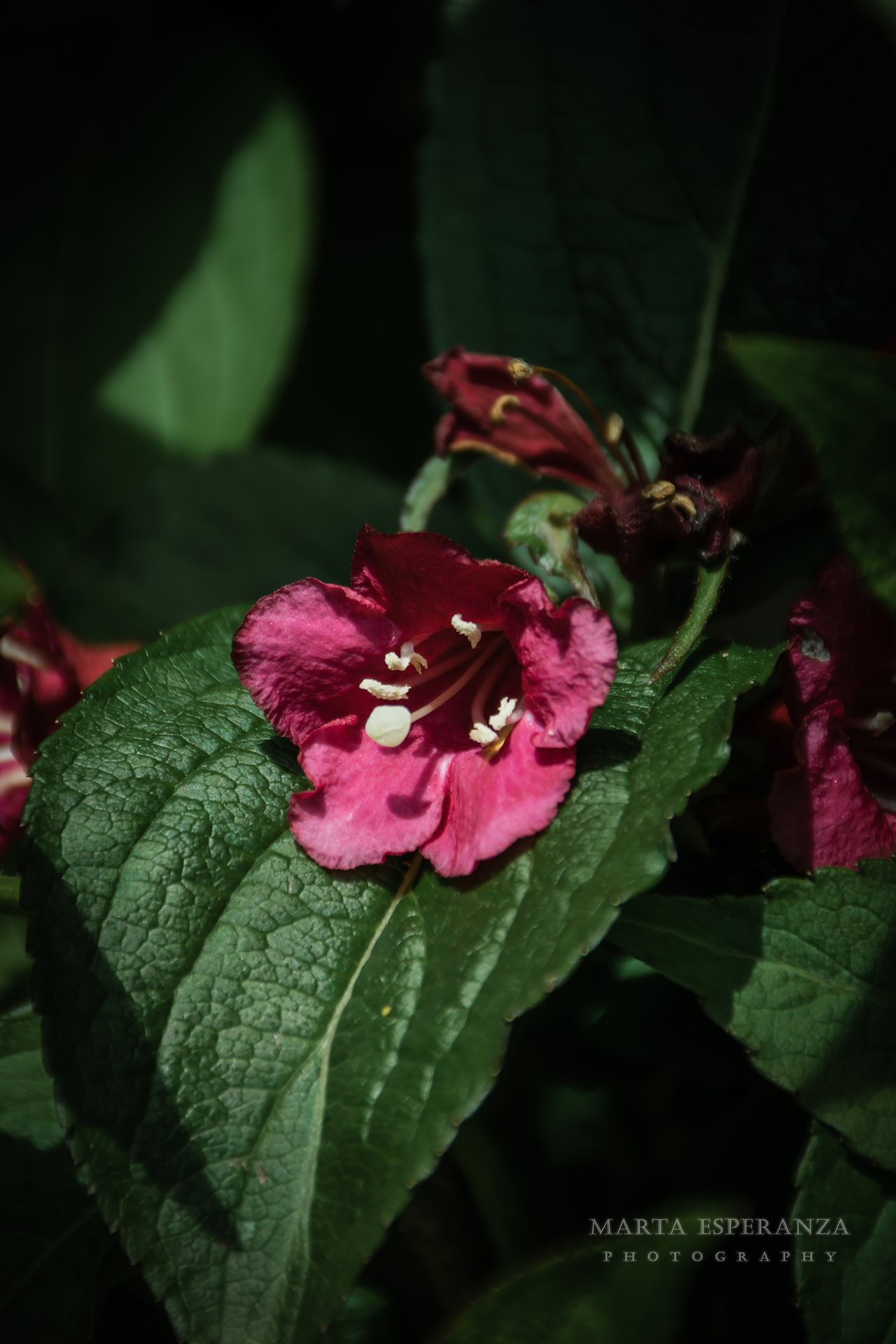 (Weigelia)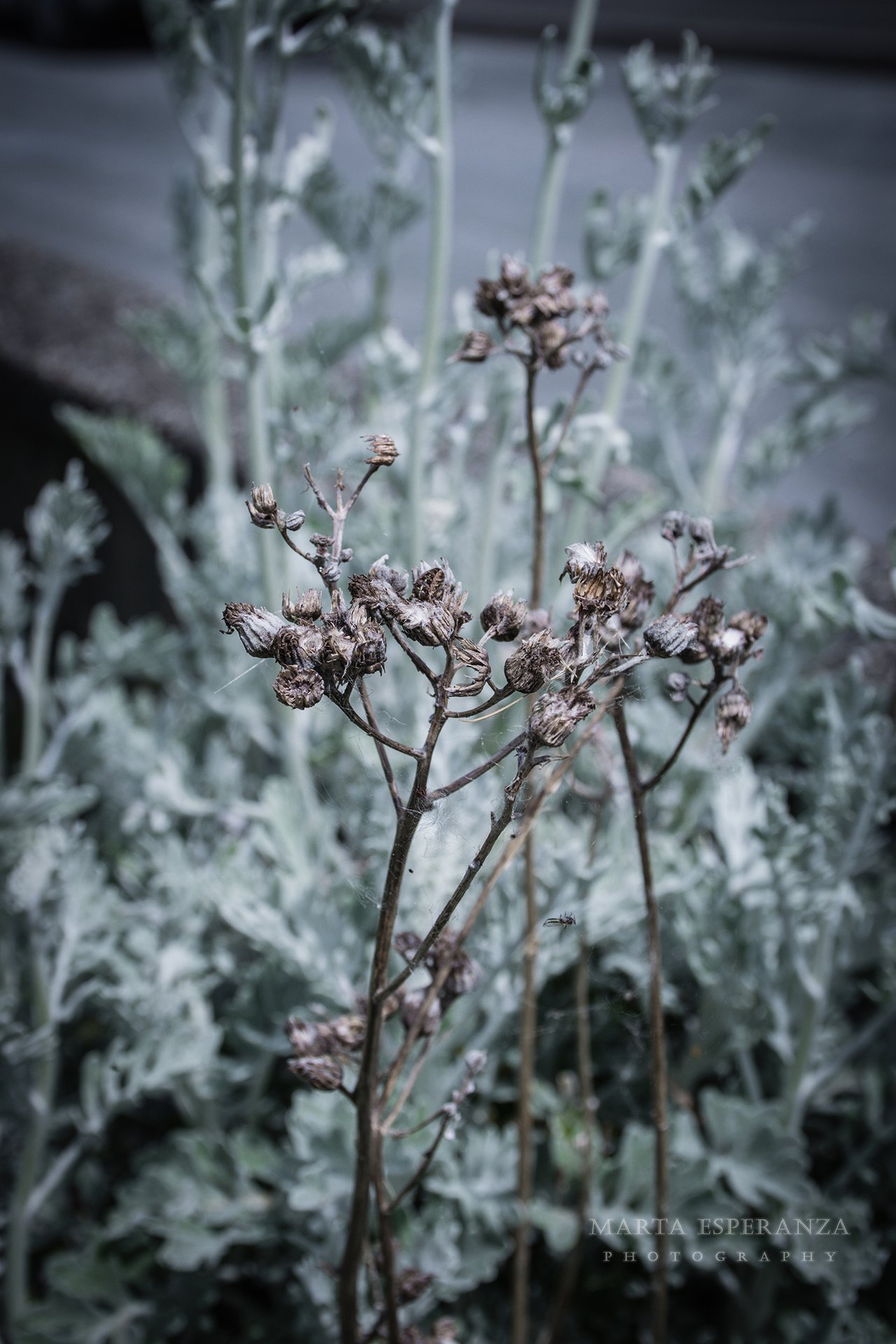 (Dusty miller)
Weigelia, is another pretty find amongst other bushes, seemingly having different types and colours of this beauty, it truly makes a stunning addition to my garden, it's been a little dry over the last couple days but after today's rain, they surely will perk up a little! Then we have a dusty miller plant which is also a great addition, striking in it's frosty appearance amongst green and vibrant blooms. I love how interesting this guy looks, making any plant beside it stand out, even this brown dried up stem, looks amazing with dusty miller in the background.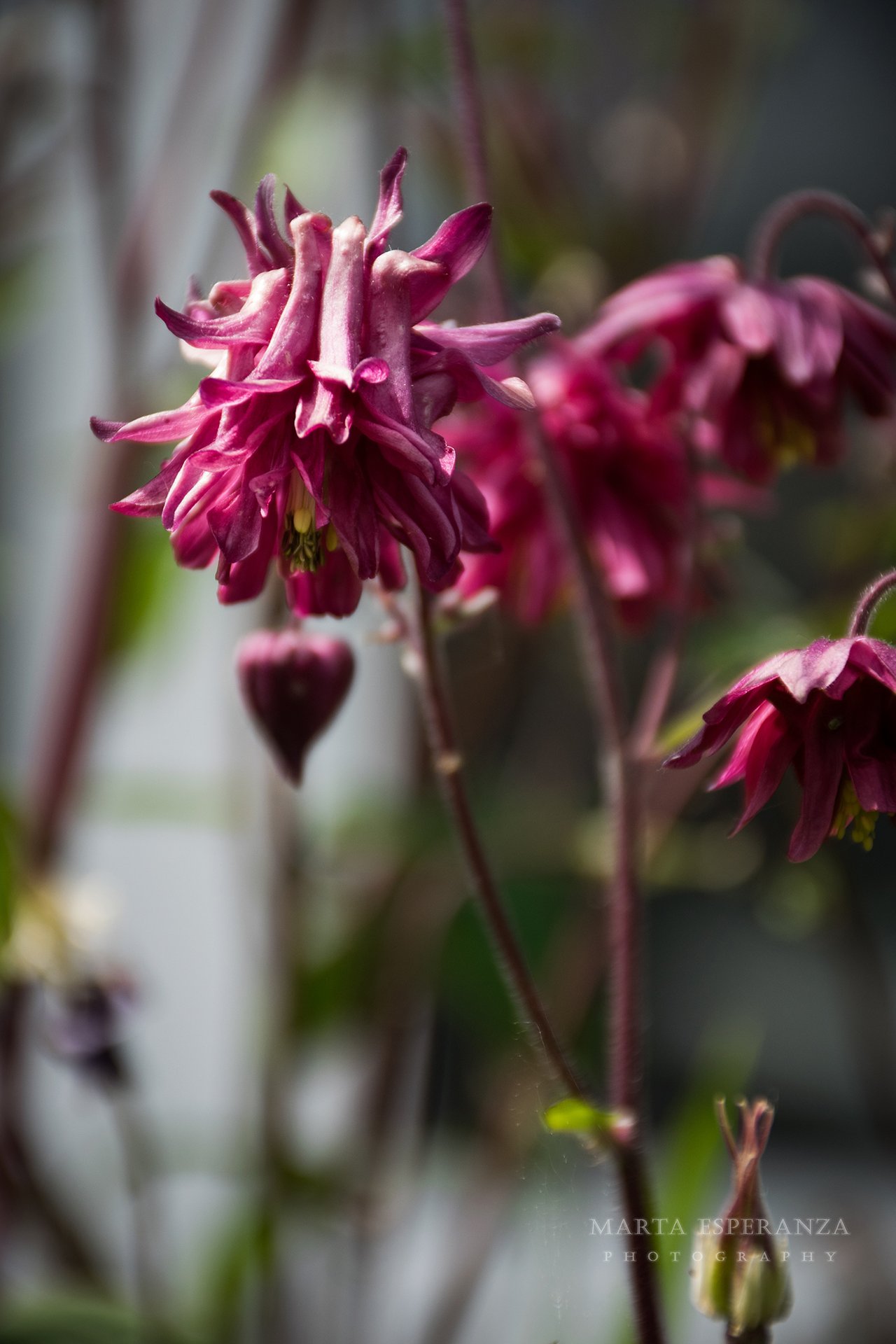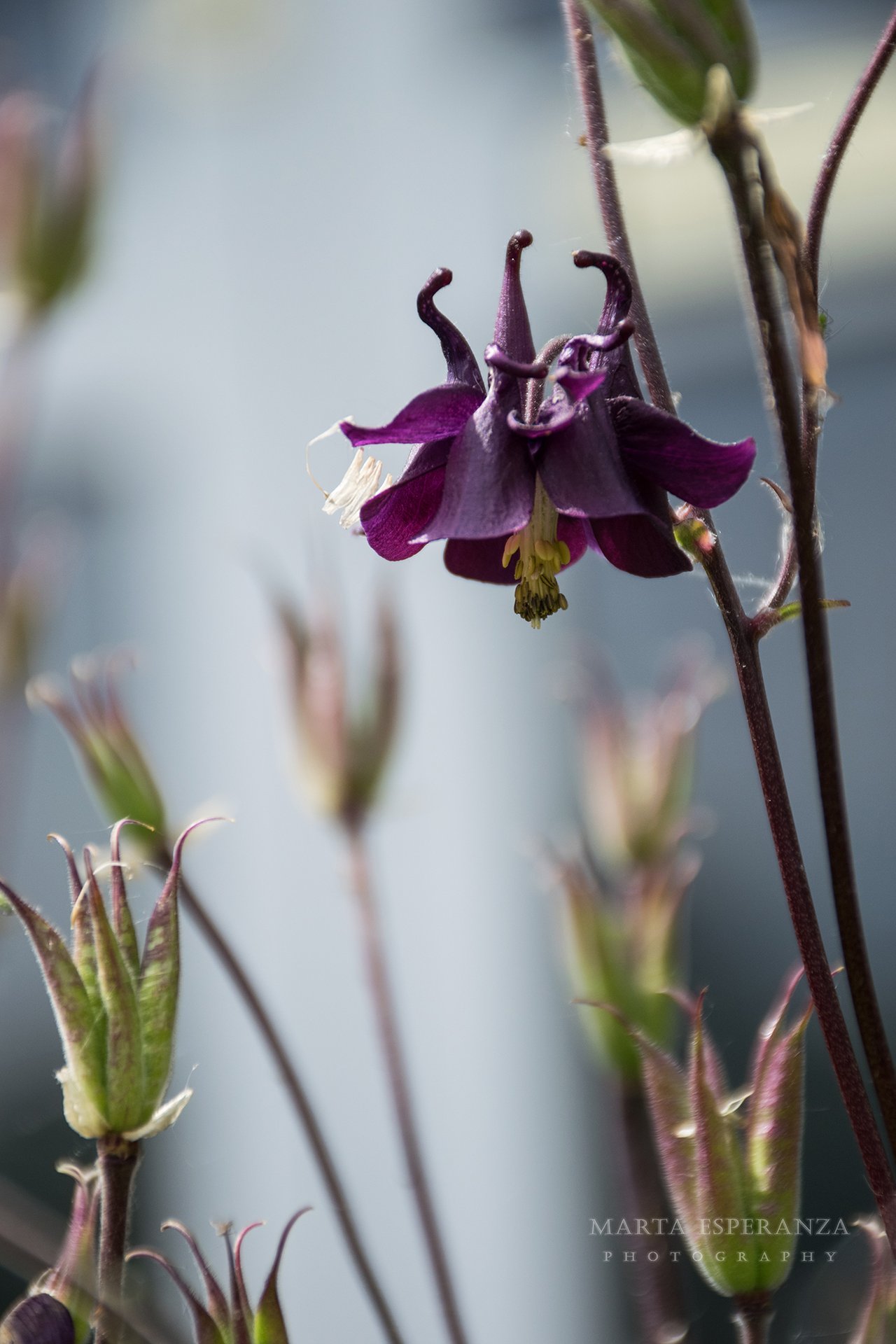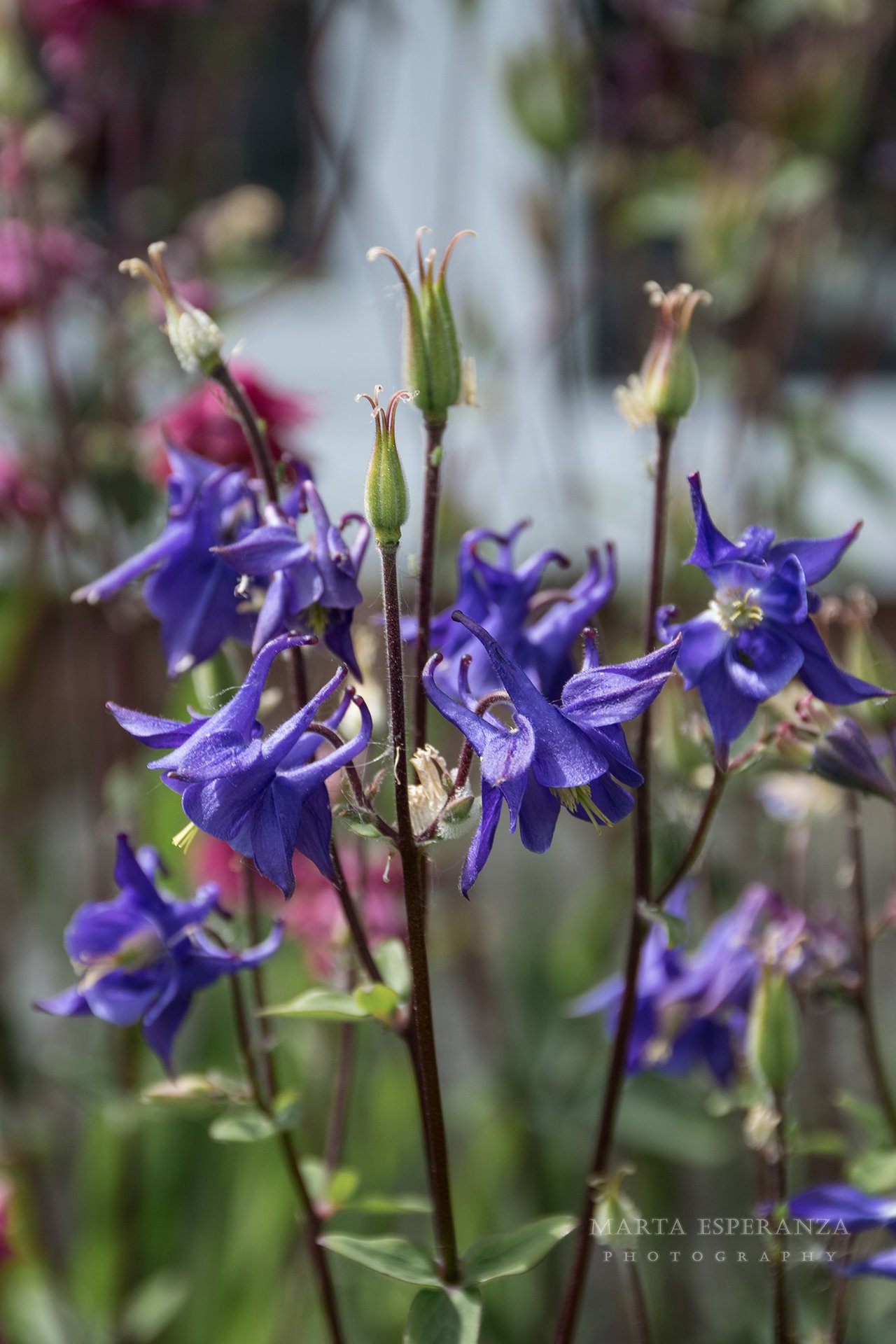 (european columbine)
Last, but definitely not least, more of the european columbines! I chose to end this post on this flower, as it surrounds the entrance to my home, much like the selfie at the beginning of this post, which is on my doorstep and features some of these guys. There is a bunch of them, in all shapes, sizes and colours forming a wall in front of my house, which I like to think 'guards from evil'. I wasn't the one that planted them, but I wonder if the person that did, did it on purpose with the flower's meaning in mind.
I will end this post here, as I could literately go on for ages, for my fascination in nature and flowers runs very deep in my veins. It's my Birthday tomorrow, and I am going back to the city, so I thought I will treat you all today to this extra blog as I will be very busy the coming month!
I am so thankful for this garden, and the time I spent at home this month, it was the best birthday gift I gave myself!
I hope you all had a wonderful month of May!
Please comment, share and up-vote!
Thank you for reading....
Until next time!
Marta x