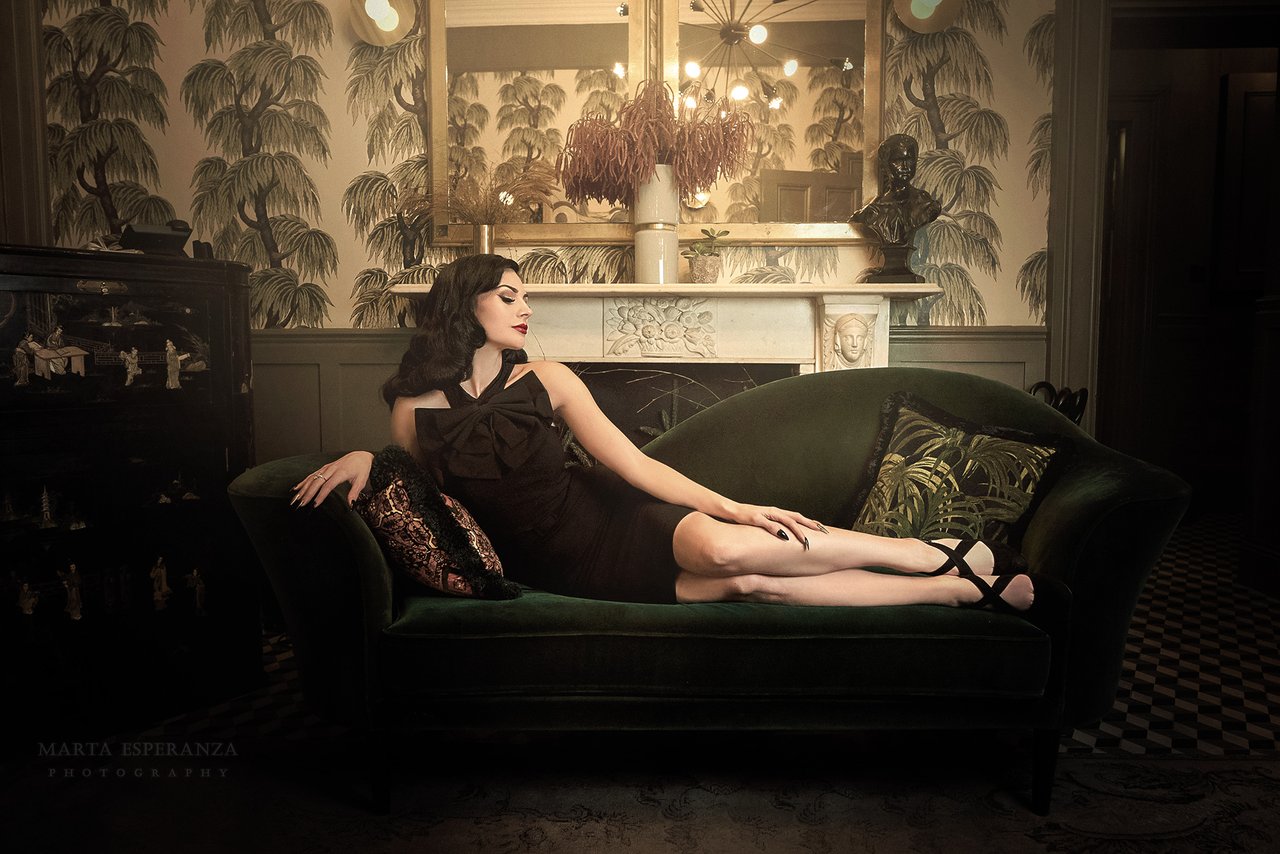 Hello Steemians,
Today I am coming back to you with a part two of my New Year London Trip! Thank you for your patience to those who waited for this part two. I had a hard month which caused a bit of delay but I am here now, and that's what matters!
In continuation to my previous post, I had a 'secret project' that I was talking about, which was the main reason why I decided to head to London for New Years, and now for a big reveal …. It was a photo shoot project with American Pin Up model!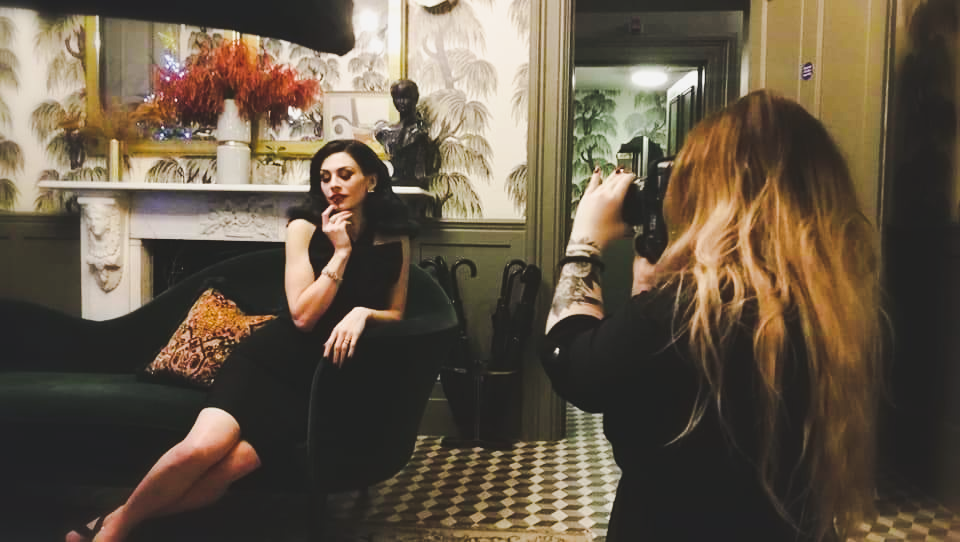 (Some behind the scenes shot)
So, naturally after my visit to British Museum in last post, I headed to the hotel I got permission to shoot at, which was a Harry Potter Georgian House in London. The place was amazing and there was so many details in this location which made the shoot feel vintage and classy!
Because I took quite a fair amount of photos, I will dedicate a separate post to show full results of it, but above the beginning of this post- is a little taste!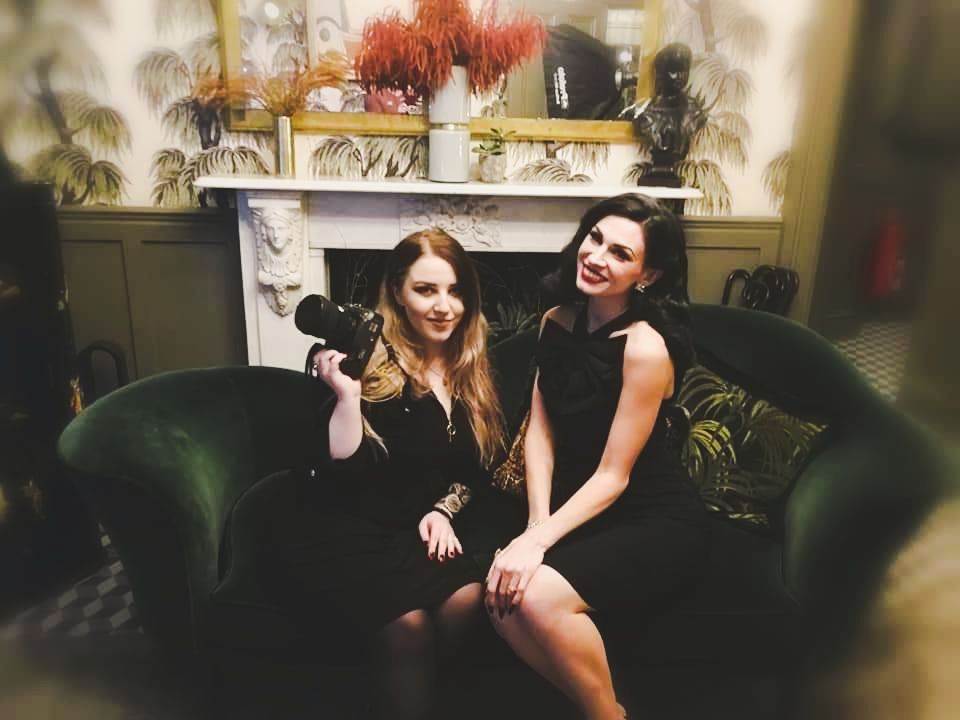 (Some more behind the scenes shot)
I had a great time on the photo shoot, getting to know the model and finding that there was so many similarities we shared though we were from different parts of the world. The staff and the location was pleasant and fun and after the shoot, which took a longer time due to extreme amount of fun chats, we headed to town to get a bite, before retreating to my hotel and getting some sleep for upcoming day!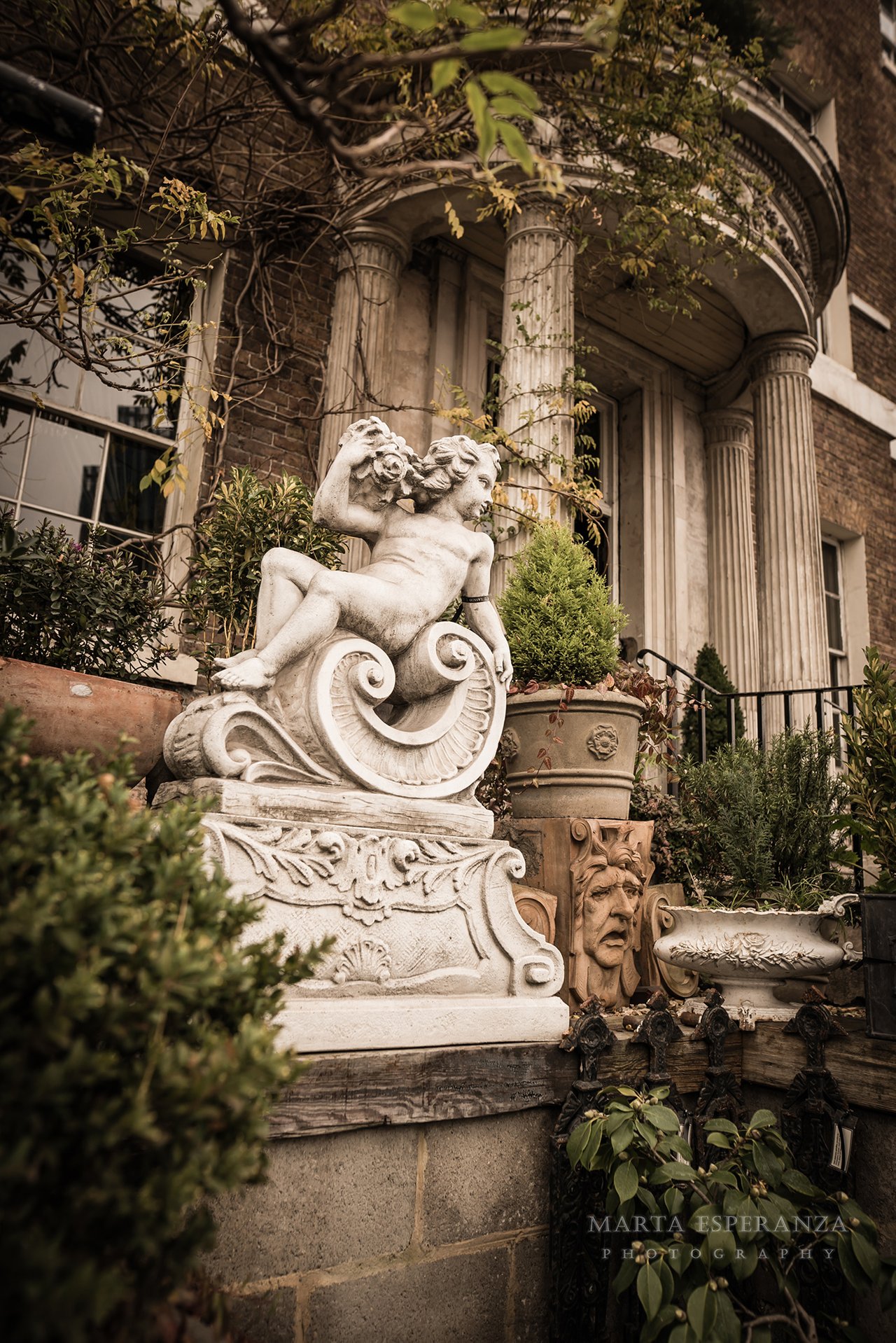 The following day I had a plan on the agenda to explore a bit of Camden Town (how could I not), the place renowned for it's edgy styled streets filled with punk and rock shops and a bunch of artists. I mean what could sound more appealing to me?
Upon, waking up I headed out of the hotel, and walked the London streets heading to the parking lot to begin my journey. I did stumble across a beautiful building with some sculptures in the garden, surrounded my green plants…. And of course, I was instantly drawn in. It was a beautiful house with a historical background that was filled with vintage items, most of which had price tags on.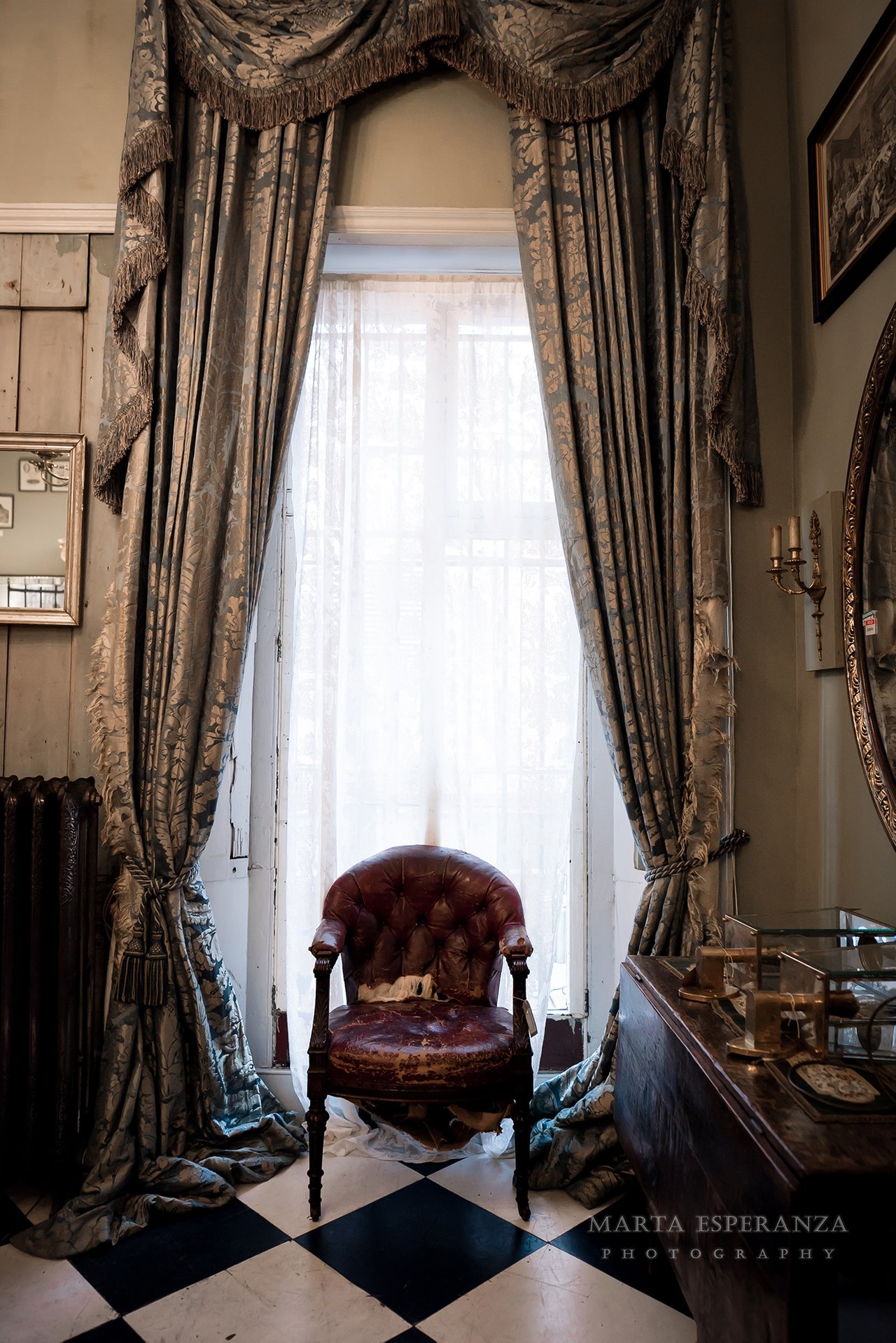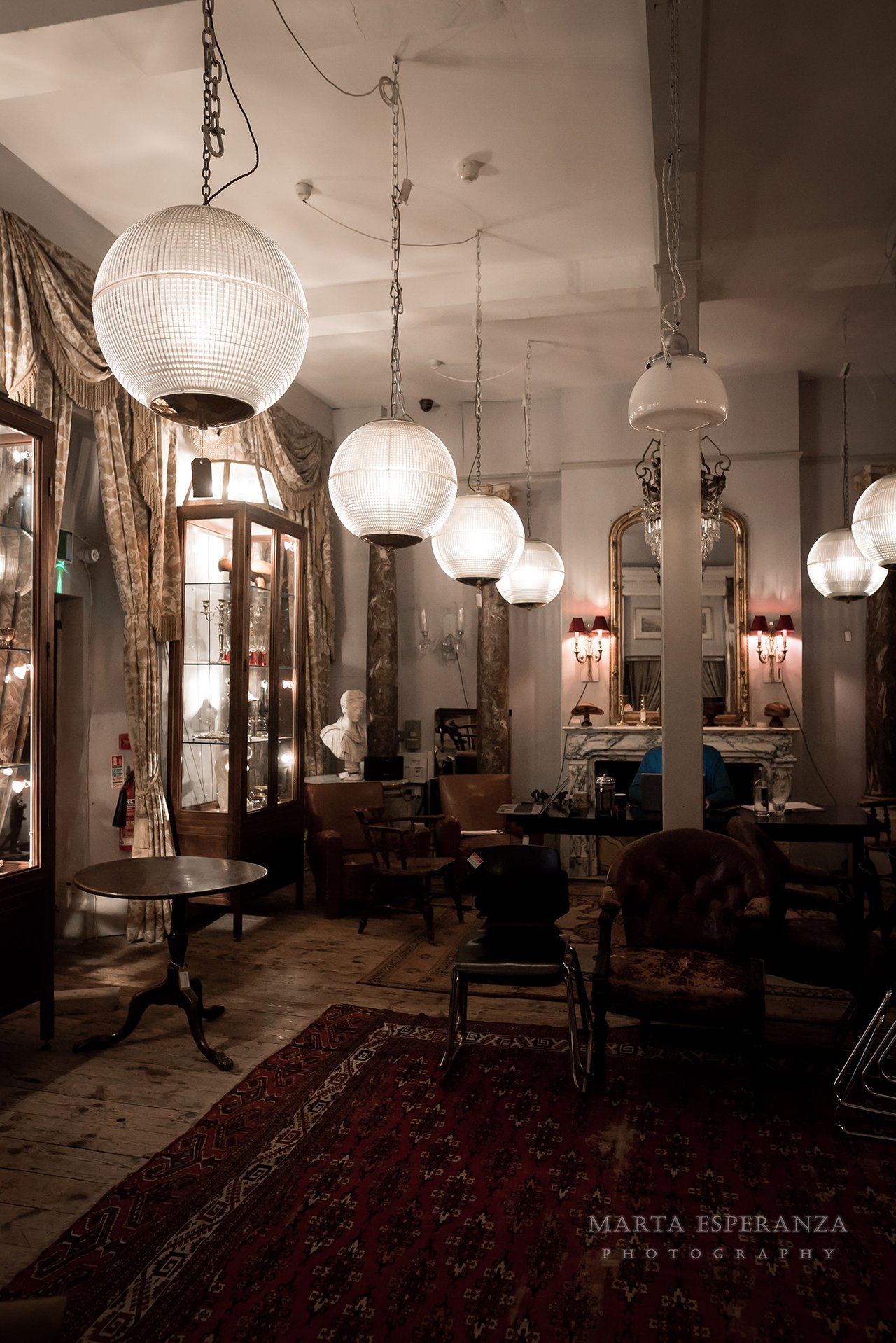 The scruffy, aged yet classy appearance got me wishing I knew about it sooner so that I could organise more shoots and take some images there. I was so happy to stumble across this gem as it certainly gives me an incentive to come back to shoot more. That's the wonderful thing about London… it's filled with beautiful, original and quirky places like this… just waiting to be discovered!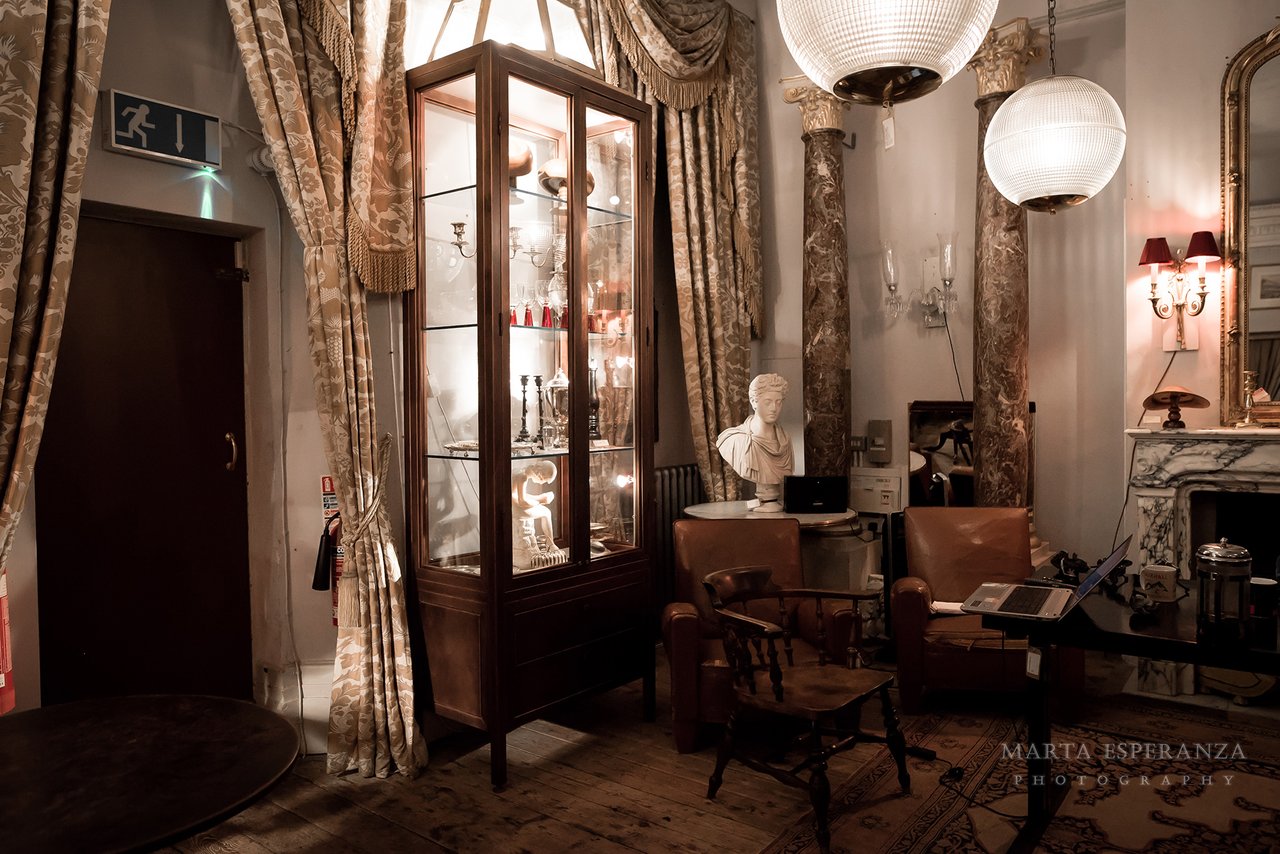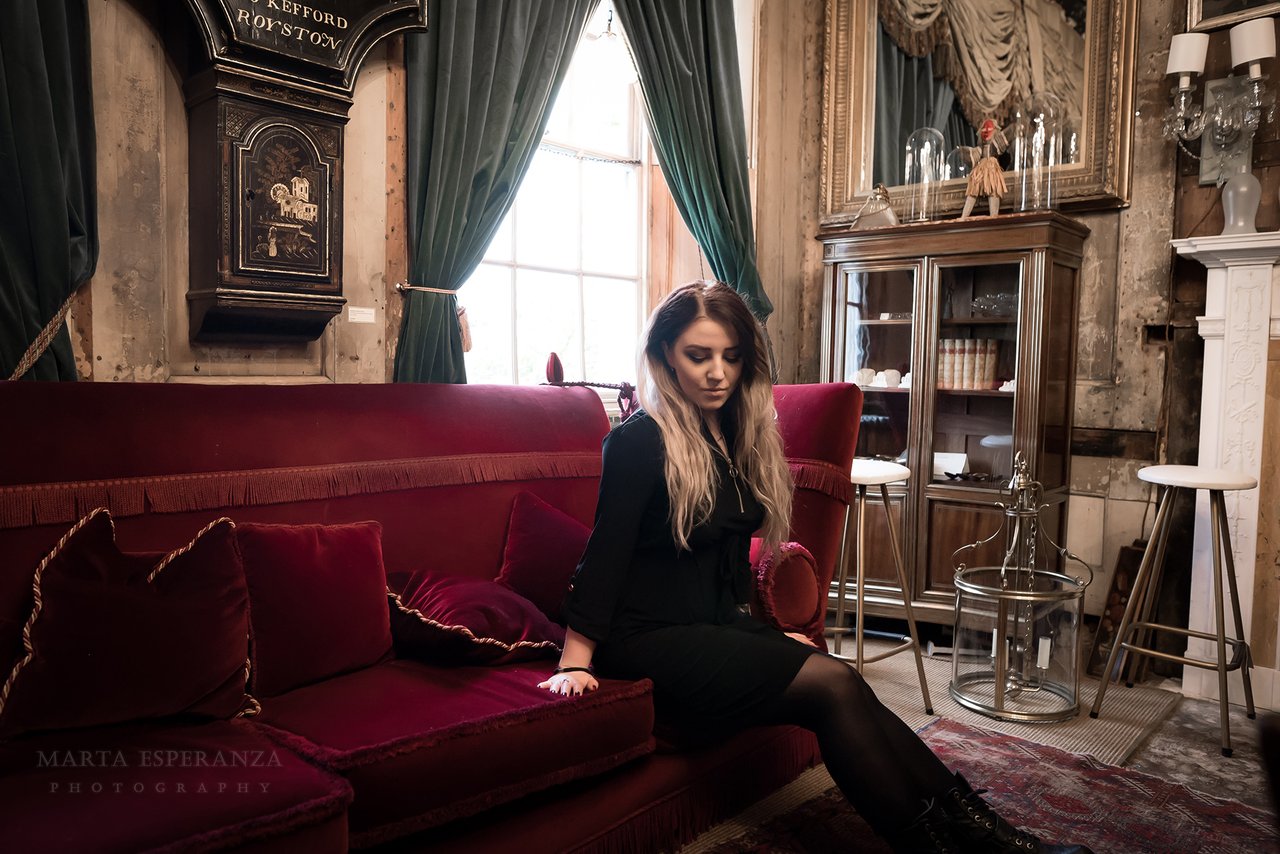 I walked from room to room, mesmerised in small décor details to massive pieces like crystal chandeliers or vintage paintings. It was a bit manic, but through all that chaos, somehow everything looked exactly where it was meant to be- like Alice in Wonderland world, giving it a mad, artsy and quirky vibe.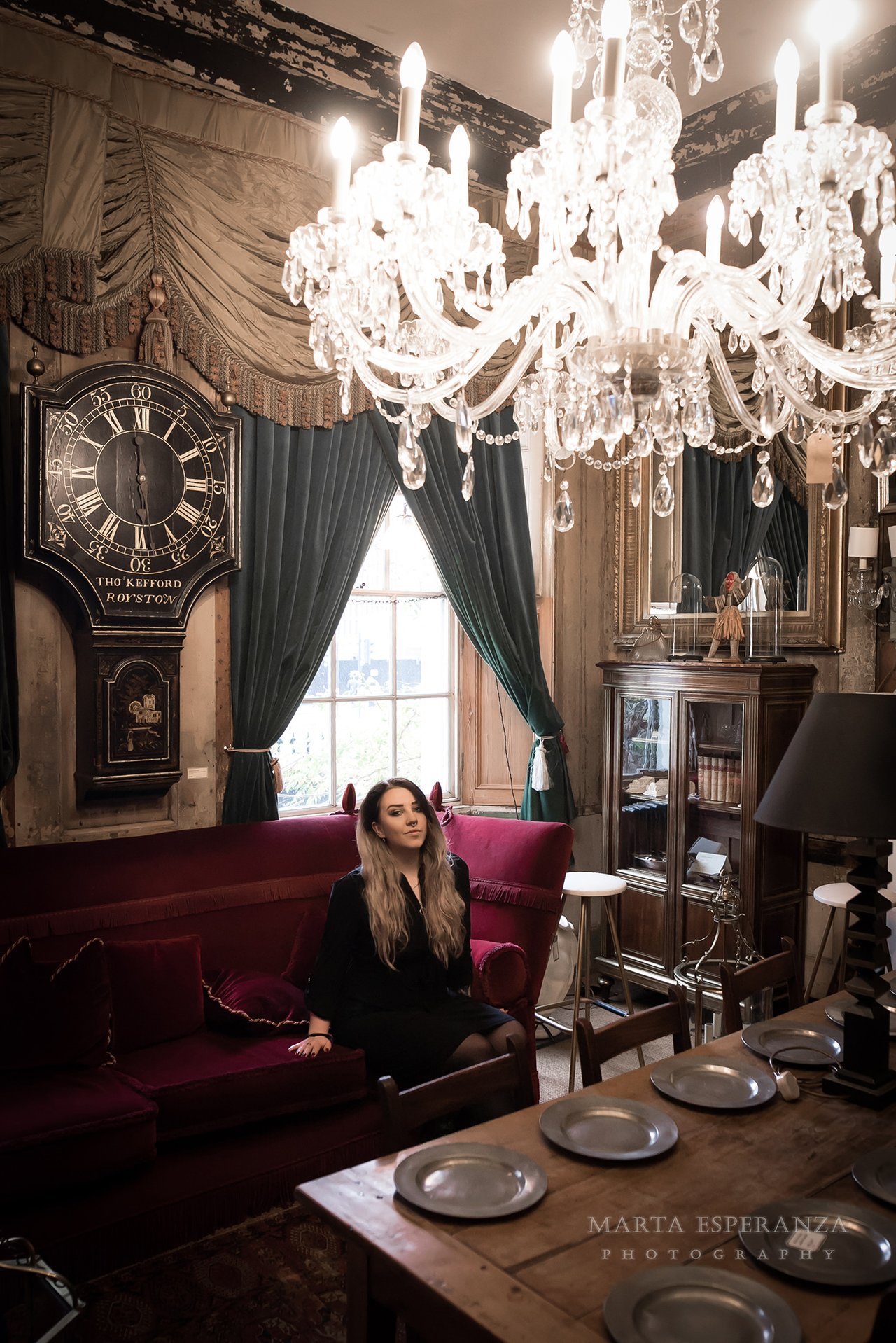 I sadly, couldn't stay too long in this place, as there was already a strict plan on my agenda. I was very excited to explore Camden and this was a de-tour that I wish I had more time to explore. So I headed out, walked to the car and got in, ready to leave this wonderful part of London. I drove past so many beautiful places, and the temptation to stop and explore more was big. Two days is certainly not enough for this grand city.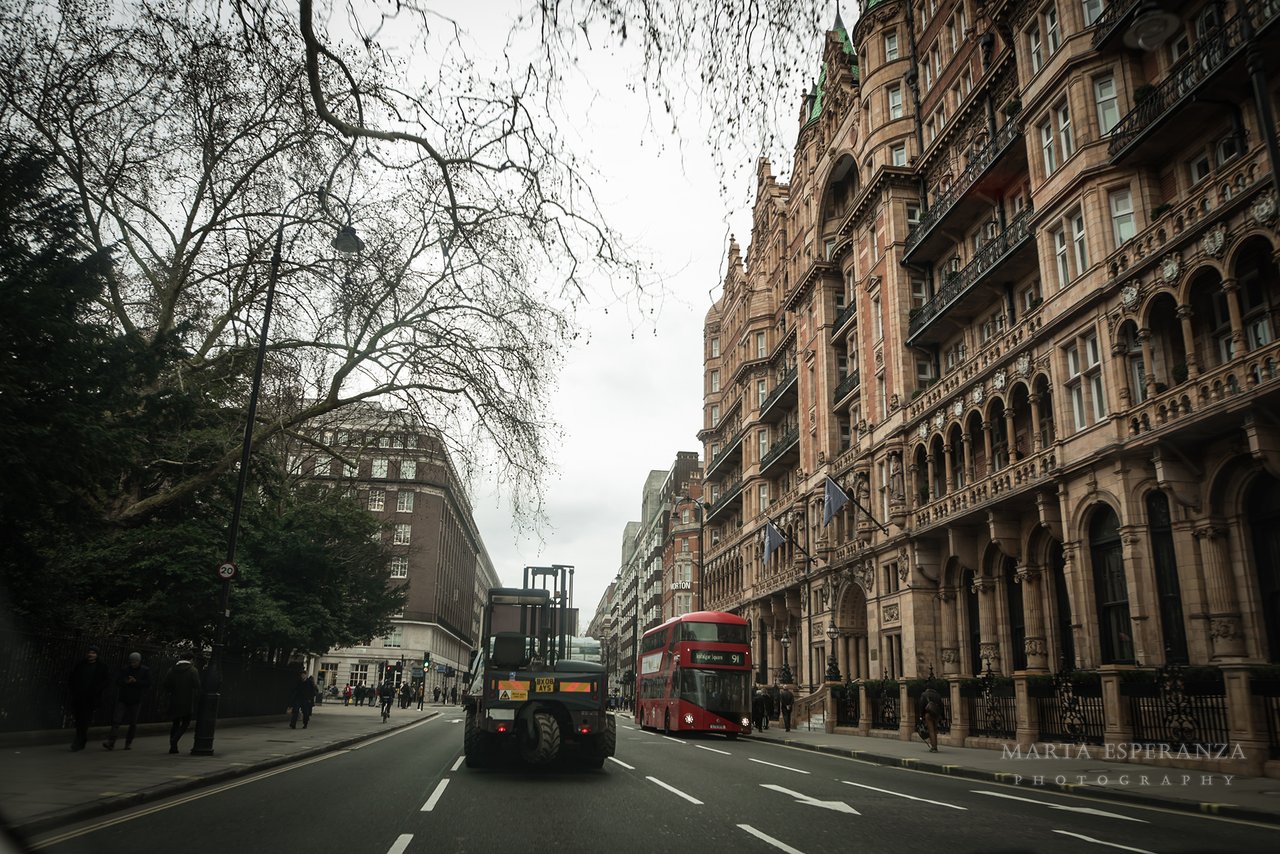 Upon arrival in Camden, I could tell the difference in city's aesthetic fading from grand and posh architecture to more worn out and smaller buildings. The place was covered in stunning graffiti art, and the quirk was certainly present as the shops, all squeezed next to each other, were covered in different colours and had massive sculptures sticking out of them, such as shoes, people, elephants, among others… all decorative and sometimes paired with shops' names. It was an interesting aspect which made the place more unique.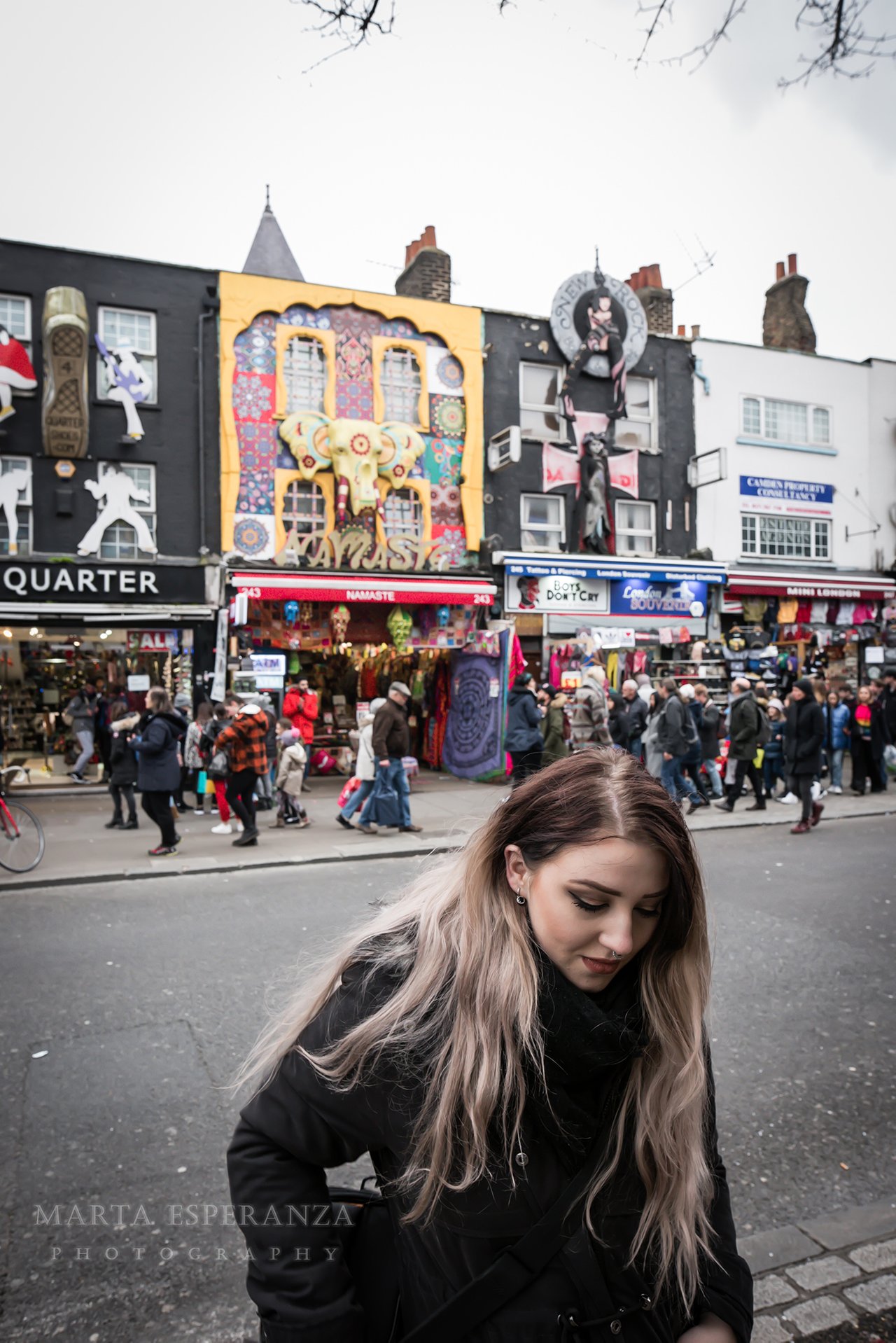 Despite those exciting details, I have to honestly say that it was a big disappointment for me. Thinking about it, I think it was because I hyped the place up for myself too much and the result was just not as amazing as expected. Lots of shops were in fact stocked with punk and goth items of clothing, but it was majorly generic and overpriced (I knew the prices of items as many times I browse through different shops and internet looking for similar stuff). To add to this, a lot were complete rip-offs. At the end of almost every shop, there was a Turkish guy waiting to try and lure you in. In the shops I decided to enter, I was followed by different sellers trying to haggle with me or show me different items, it felt as if I couldn't have a moment to myself to see if I actually liked anything. It was like being in a typical tourist strip of shops abroad.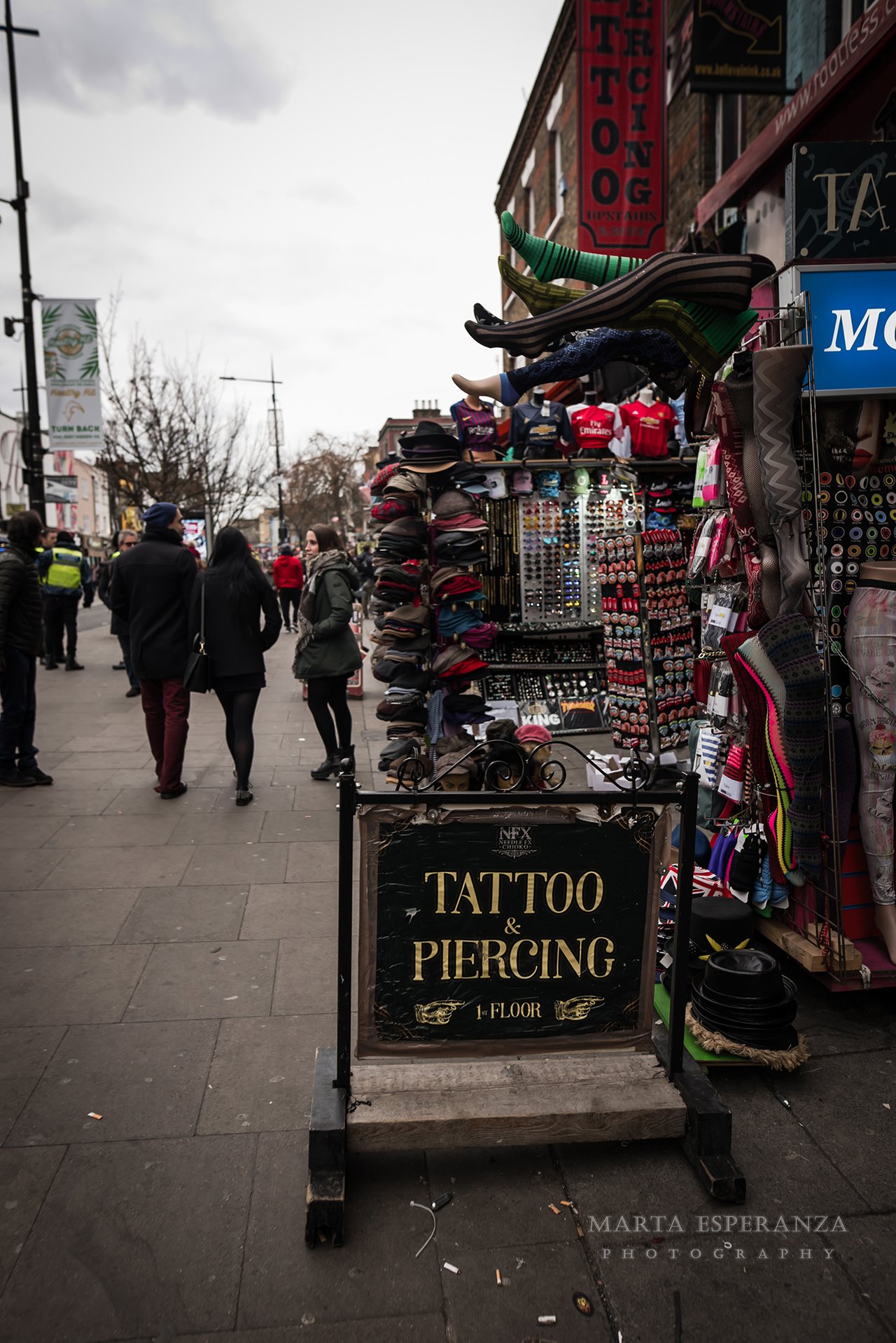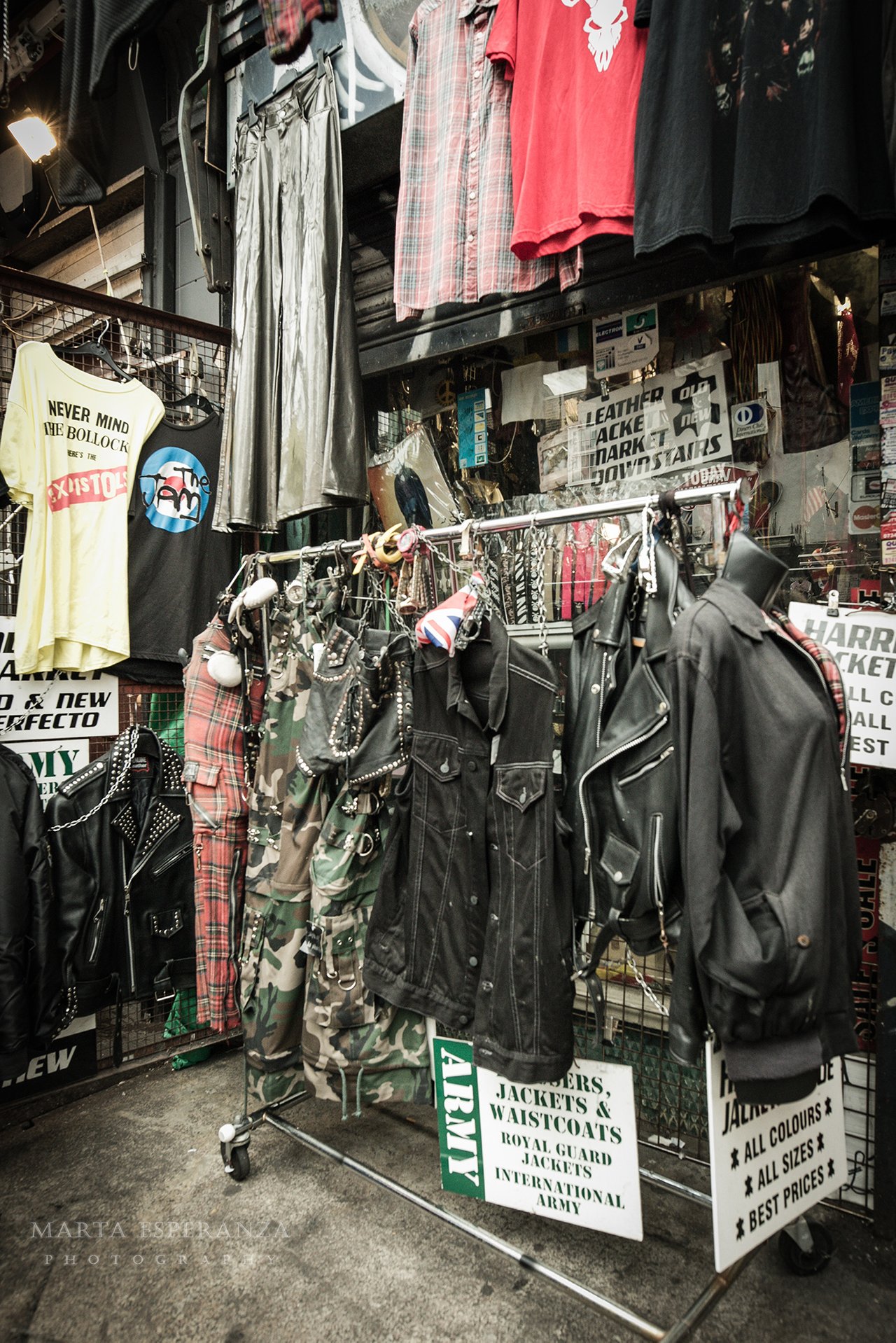 I mean there might be some people who don't mind that hustling selling techniques, but it really bothered me to try and be pressurised into purchases of things that I already knew are worth much less, if bought online from the comfort of my QUIET home. I could see a couple of interesting and unique items but after a while, I just didn't want to even enter the shops to check the price…as much as I just wanted peace.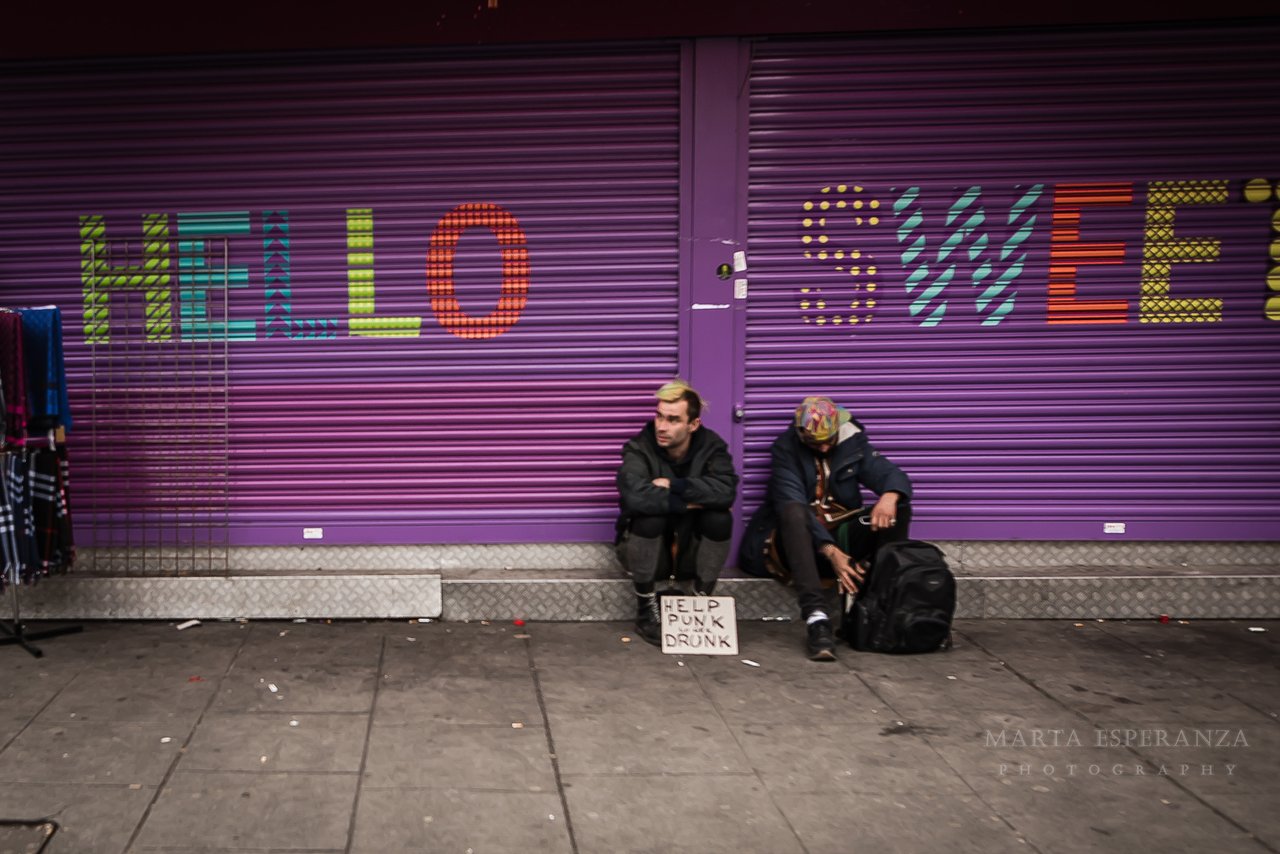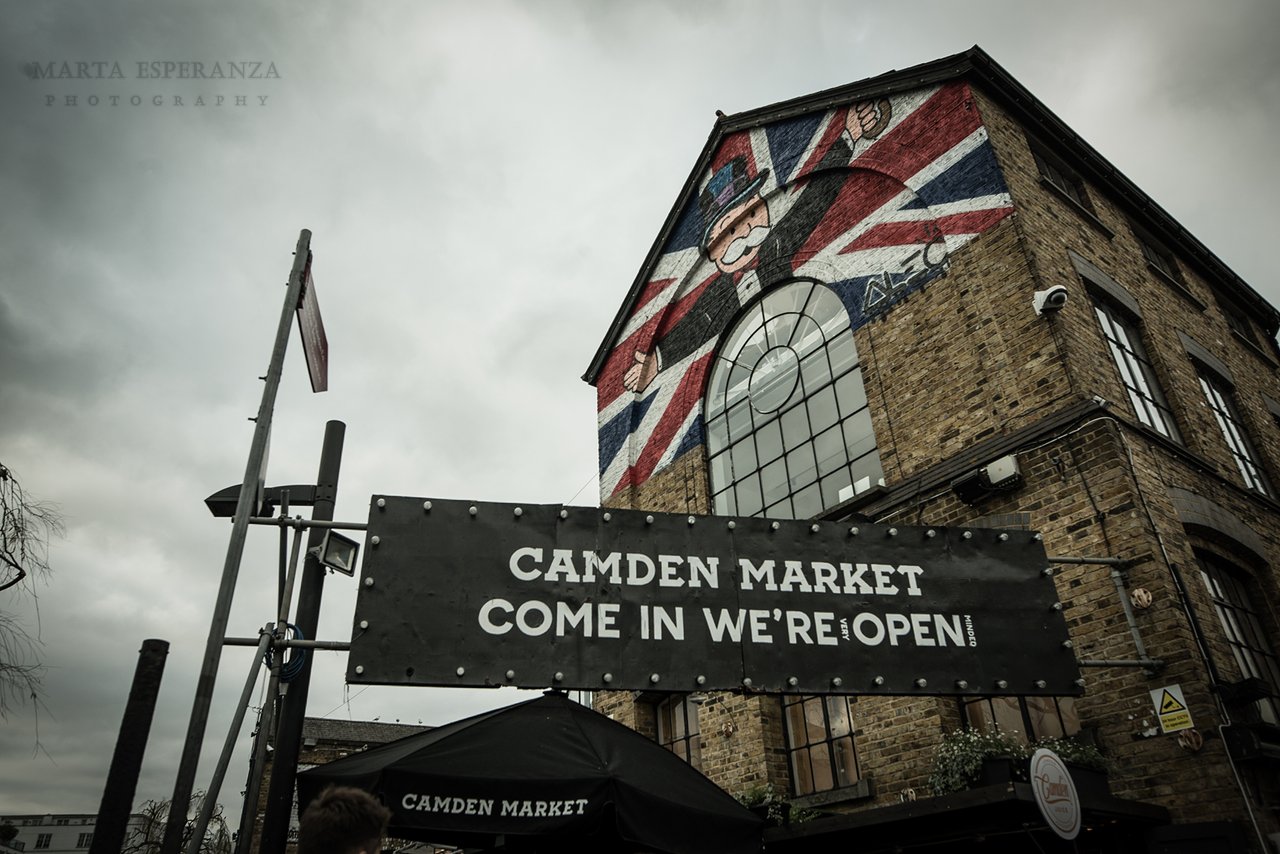 I headed to the market and the food part of Camden, dedicated to almost every cuisine you could imagine. As much as it pains me to say this, it was also another let down. Going into the market gallery first, I was met by sights of different artist booths and the excitement kicked in… individual and unique items that are handmade with love by fellow artists… I mean I was ready to spend some money!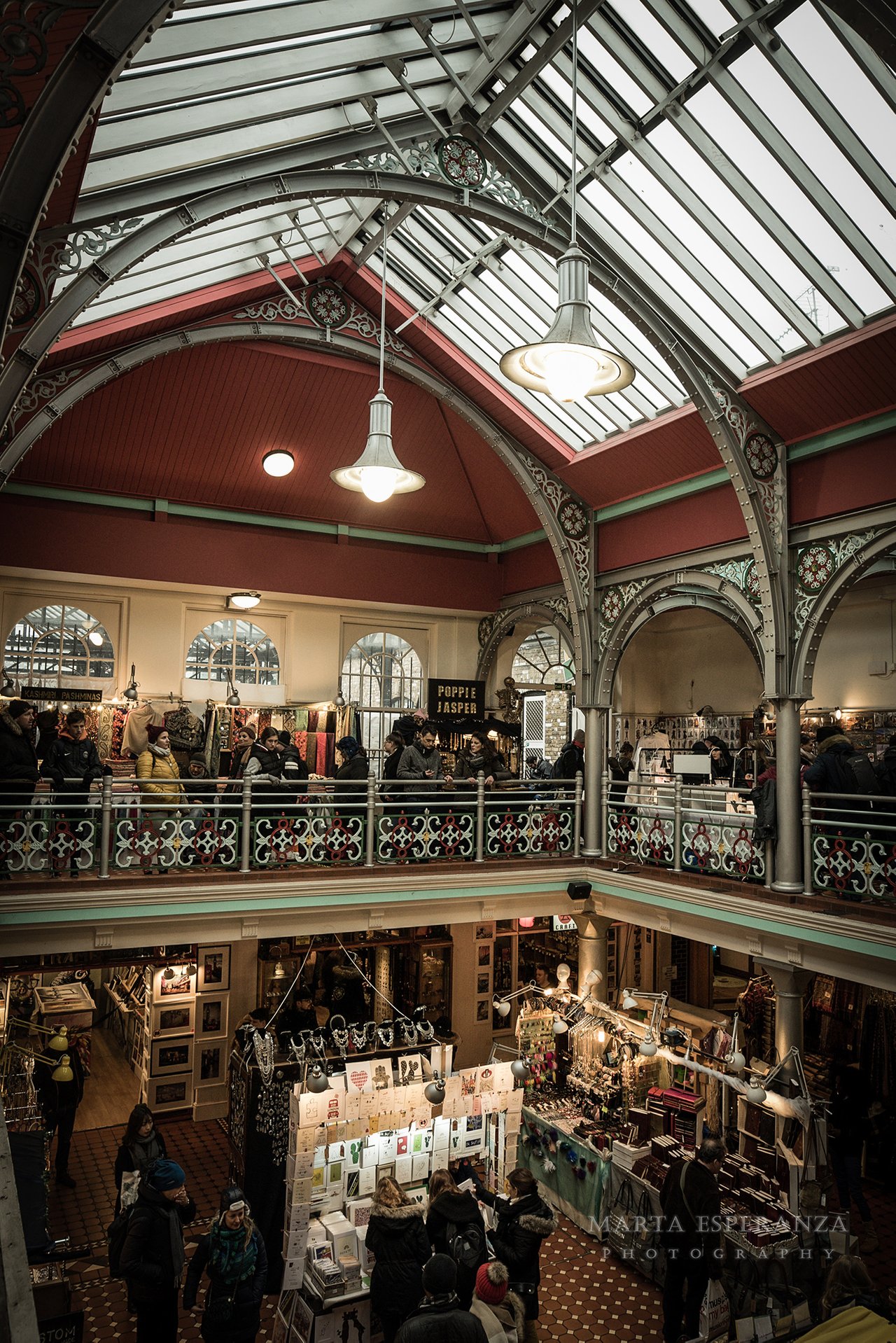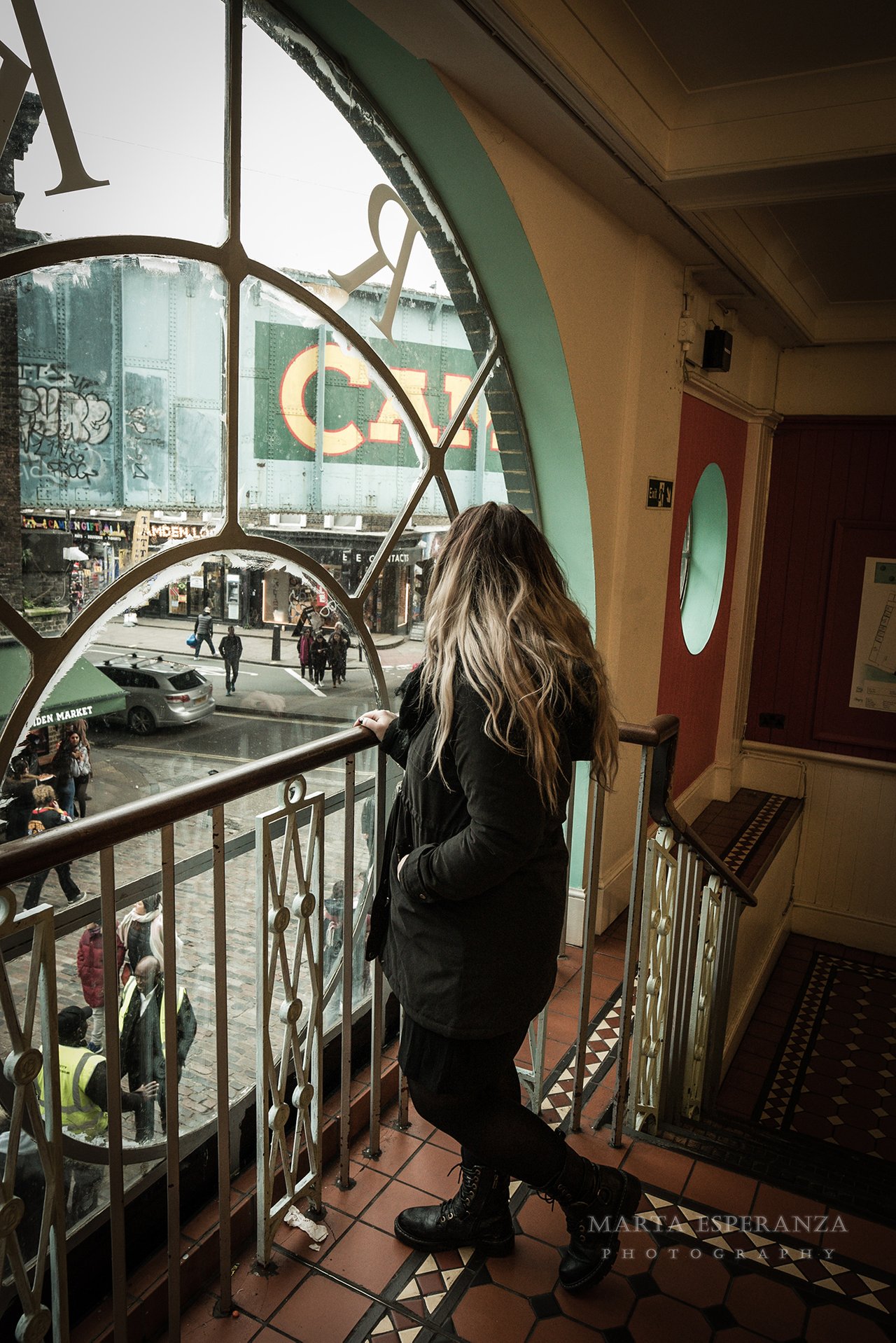 But the atmosphere of the place was surprisingly morbid. The sellers at booths looked completely miserable and trying to make a conversation was a true task with major disappointment in store. I don't know maybe I just visited on a bad day… it was like a complete opposite of previously aggressive seller approach, where majority of people there looked like they wished me to just go away. I even got screamed at by one seller, when I got captivated by his designs and wanted to take a photo…. Most booths had a ''no-pictures'' sign, this one didn't but had a man yelling at me, even as I decided to walk away down the corridor. That's when I decided to head out of this place and get some food in me to replace drained energy.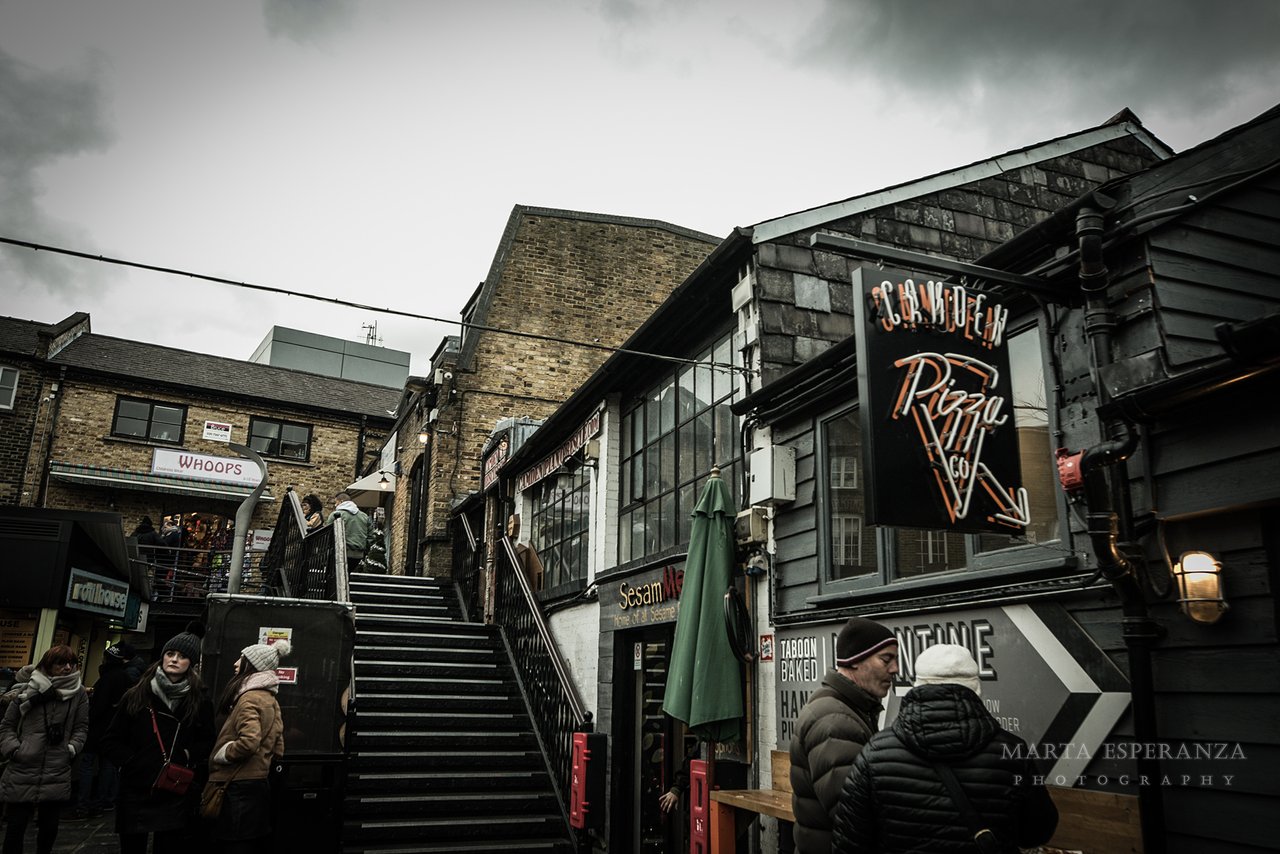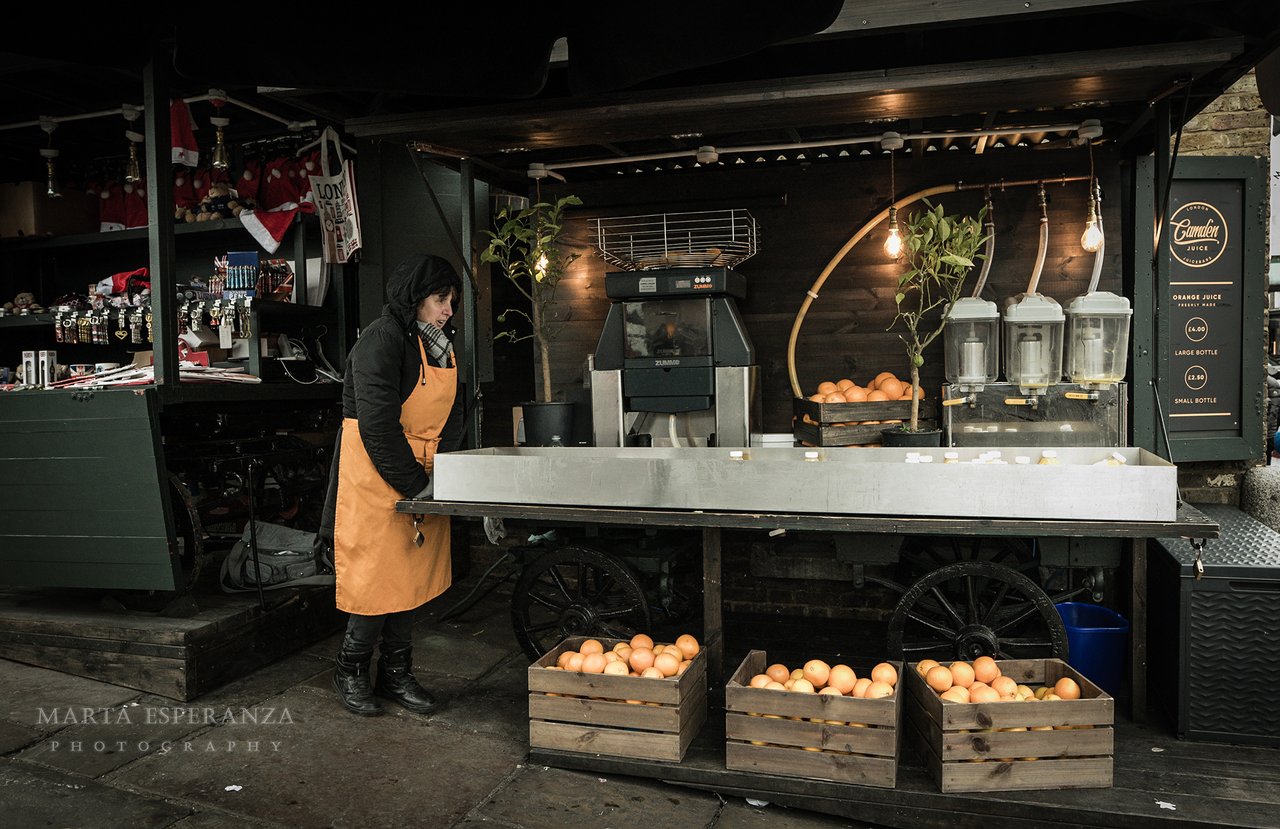 The food court part of Camden, was very busy. The choice of food didn't disappoint as there was options for even the fussiest eaters! It is a very hyped aspect of Camden, and I have to say that I would probably return just for the opportunity to try some more unique dishes! The prices were quite high, but considering you get to try such a wide variety of food from different parts of the world to your desire, it was completely acceptable in my opinion. But… It was just either a bad day I picked, or the decisions I made…. Who knows…. The place I picked was one of the most recommended ones, yet it took almost 40 minutes to prepare my burger. I mean…. I just gave up at this point as I really didn't want to risk facing any more confrontation or rudeness that day. After I got my burger, it was indeed delicious- but whether it was because it genuinely was or whether it was that I was starved by this point, I can't say…..
After that meal I was ready to check out some more stores, it got a bit better and more interesting as I got to see some awesome individuals with a very loud sense of fashion, and that aspect is always fun for me! I love seeing different people express their creativity through clothing. Then there's an aspect which totally save this trip for me..... I went to try a desert and decided to go for a bubble waffle cone with a stuffing of my choice….. I went for waffle with chocolate, blueberries, strawberries, white chocolate drizzle and some cream. It. Was. Beautiful. The presentation and the taste, although a simple concept, it was so delicious suddenly everything felt right in the world.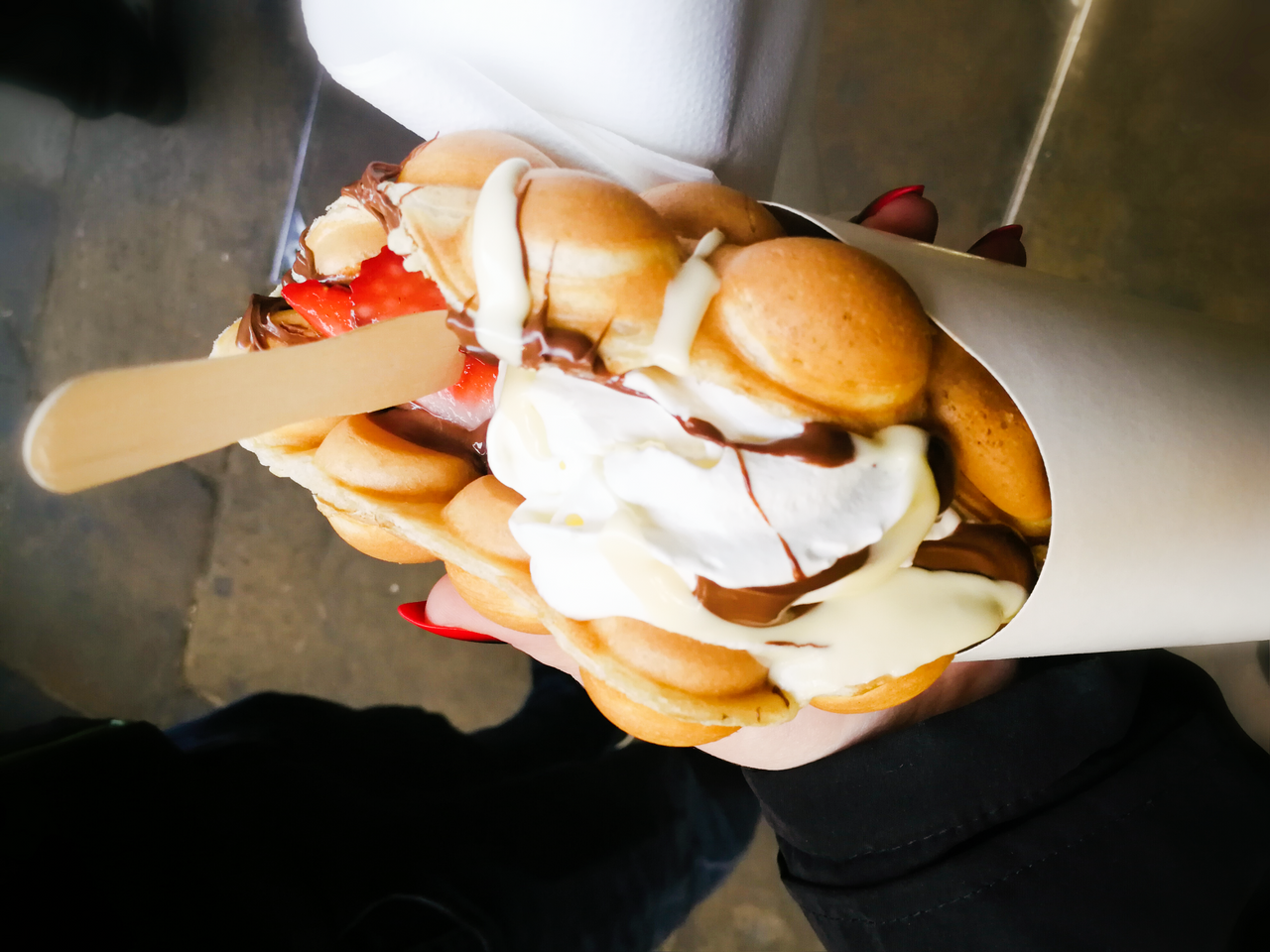 (The saviour of the day!)
At this high point I decided to finish my journey and head back just after getting some coffee. It was a long drive home and it was getting already late in the day. To sum up, I think that the over-all trip to London was absolutely amazing, I appreciate all the big memories of British museum or the photo shoot but also small details like drinking prosecco at a bridge, finding that quirky vintage house or eating that damn good waffle. I wished I spent more time in the city, exploring old and historical buildings rather than deciding to go to Camden… but at least through that experience I got to learn and will know which places to see for my next trip in London.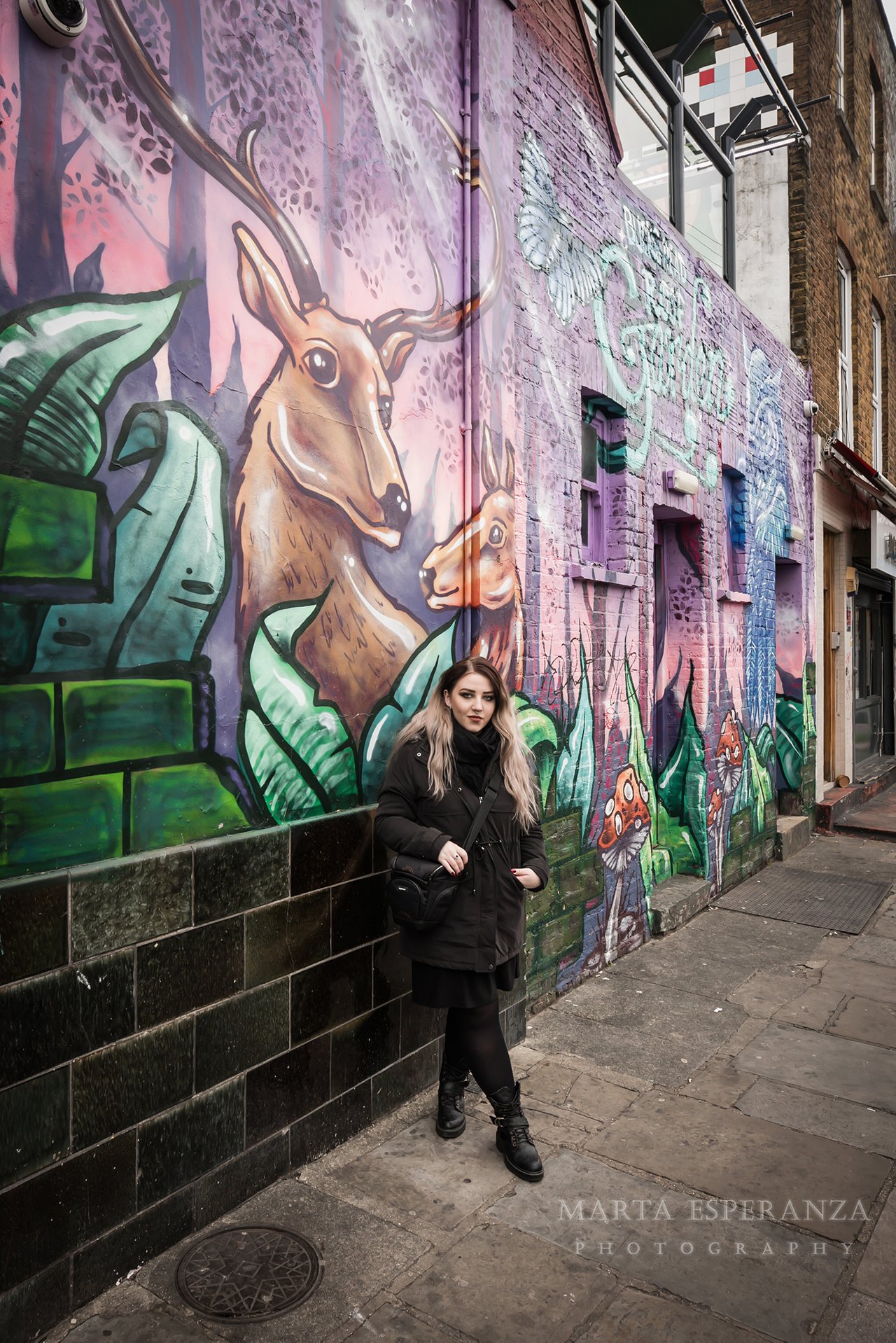 I hope that you enjoyed these small series and stay tuned for the aftermath images of the Vintage Photo shoot! I hope you enjoyed this blog, please leave a comment, upvote and follow me if you'd like to see more blogs.
Until next time,
Cheers,
Marta x