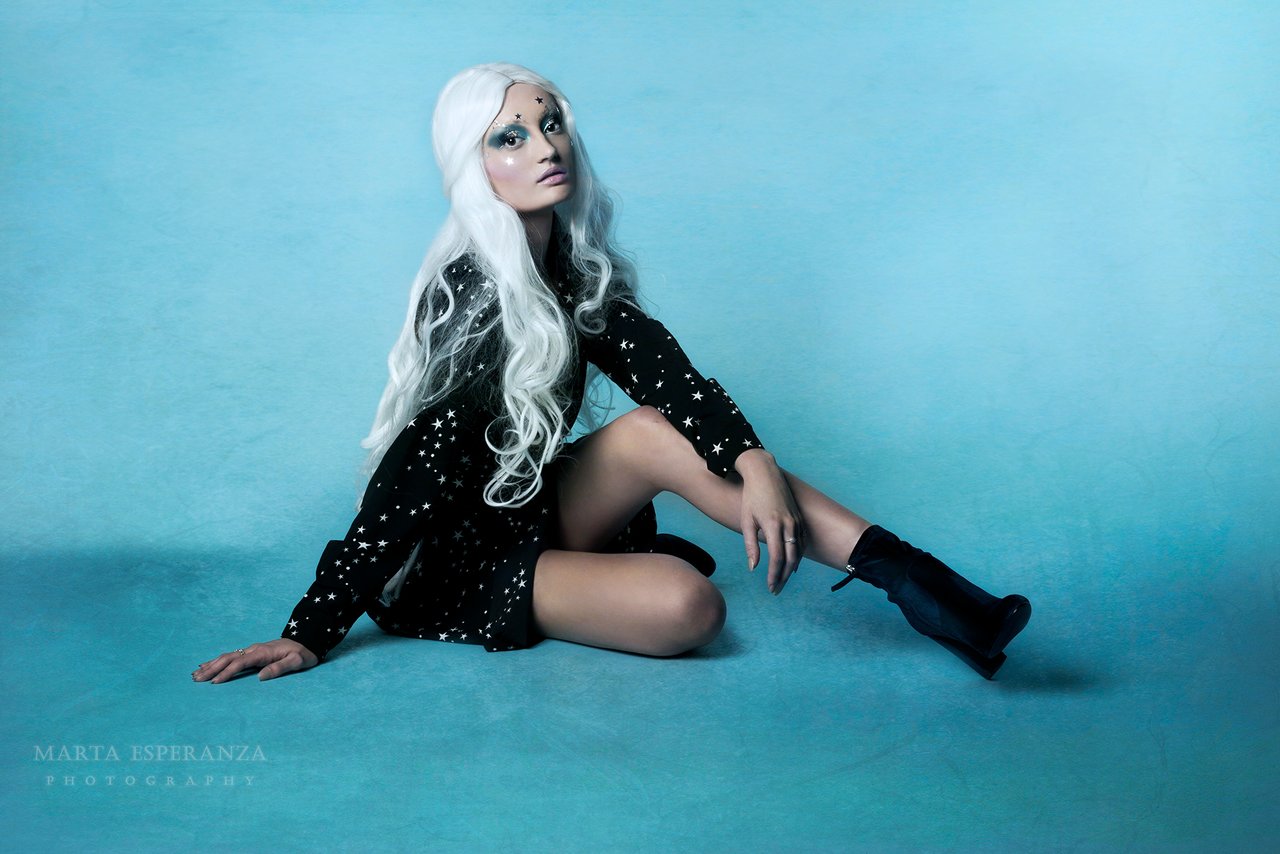 Hi Steemians!
Welcome again , as I have more time to spare I will be sharing more content with you! Today, I share with you a photo shoot I did in order to practise my lighting skills and do something different and out of ordinary, in terms of my photographic style. If you follow my blog, by this time you must have a good idea of what my photography style is like and the themes of shoots I choose. I like dark key lights, dark twists of themes with elegant and powerful representation of the female models' I'm photographing. My shoots tend to be consistent in aesthetic, but sometimes it's good to stray away from the norm and experiment.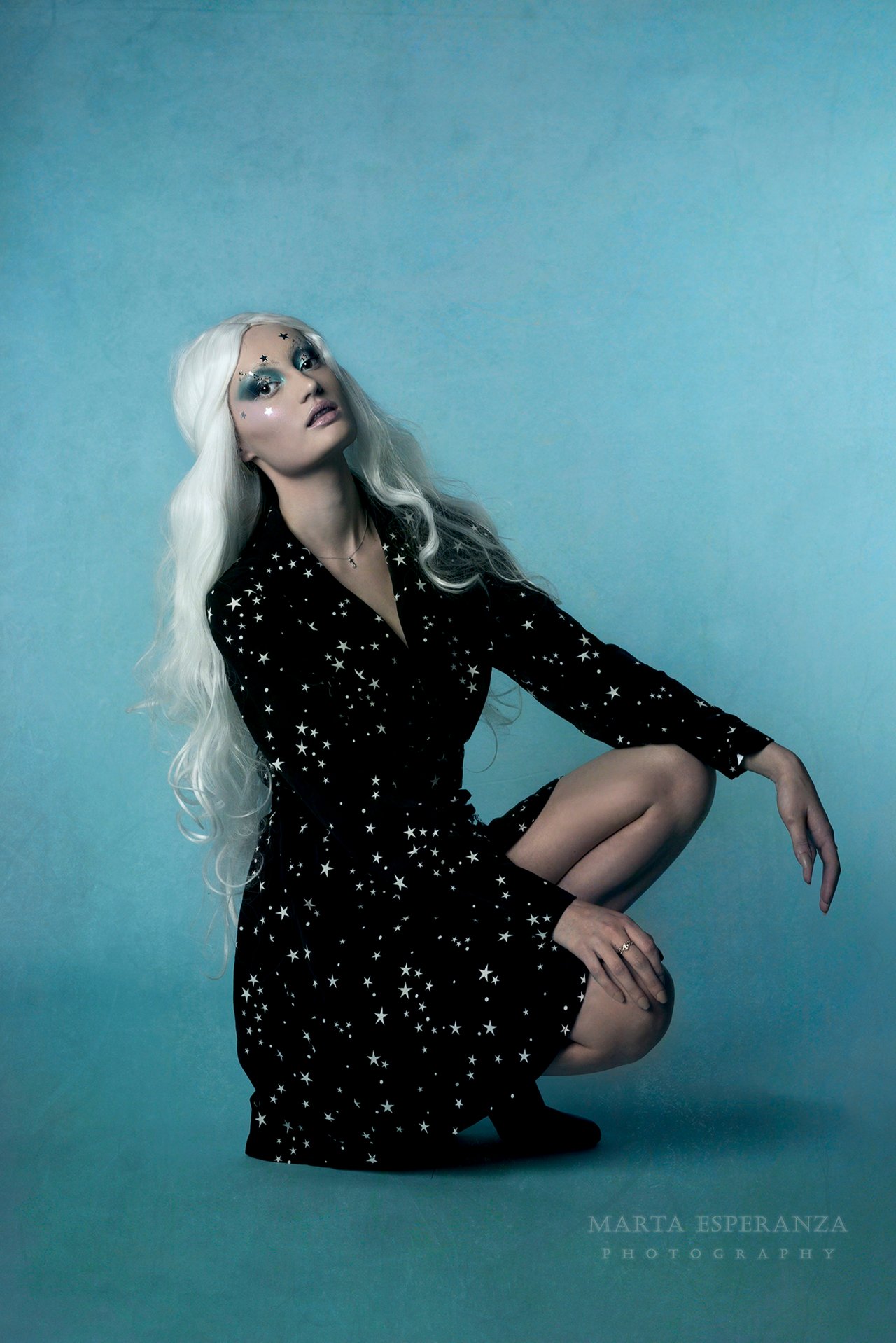 This was one of those shoots, I wanted to try bright lighting and bright colours while staying true to my photographic style. I put together a moodboard and organised the model, outfit, make-up artist and secured the date for the shoot day. I wanted to create a somewhat interstellar look, striking with contrast created by white and black colours and of course the dreamy blue background.
It's a fashion shoot, so there's not much of a deeper meaning here besides showing off the clothes and the styling, making it appealing. I like shooting fashion images since they are full of creativity and possibilities which is good for practising the photographic and organisational skills. You need to have a good eye for detail in terms of colours, outfits, styling, posing lighting and movement.... and that's just the beginning. It might seem simple, but each decision makes a difference in how professional - the finished result will be. But that's what's great about it, it's apparent which areas need work and it can really test your photographic skills.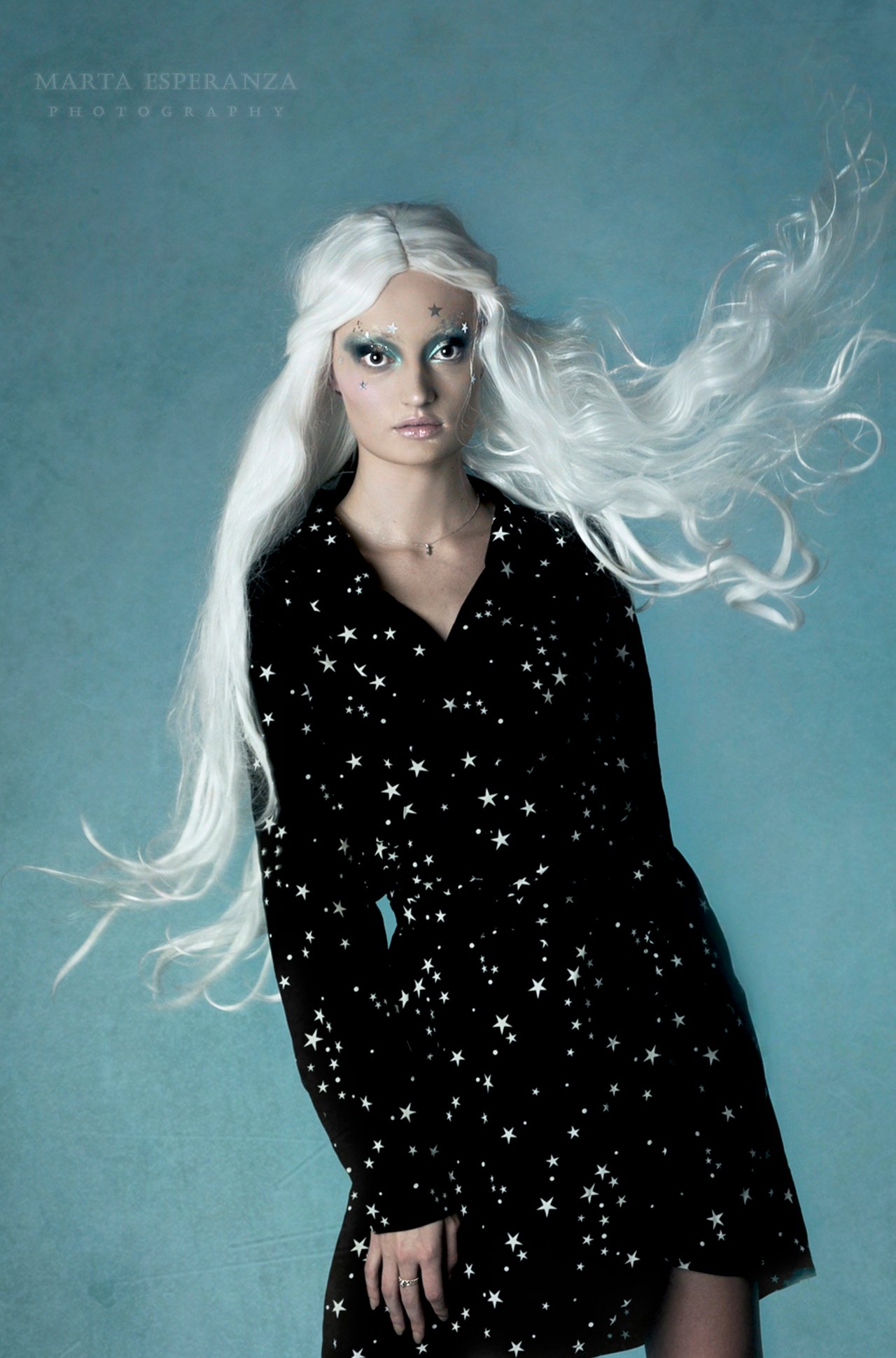 Doing this shoot, was a great experience for me as I realised that I can maintain my photographic style while exploring, lighter themes. I felt out of my comfort zone shooting with such light and colour, but it was a great practice run for when I get assignments that rely on bright styling. It's important to be able to fit to different assignments while maintaining true to your own photographic style.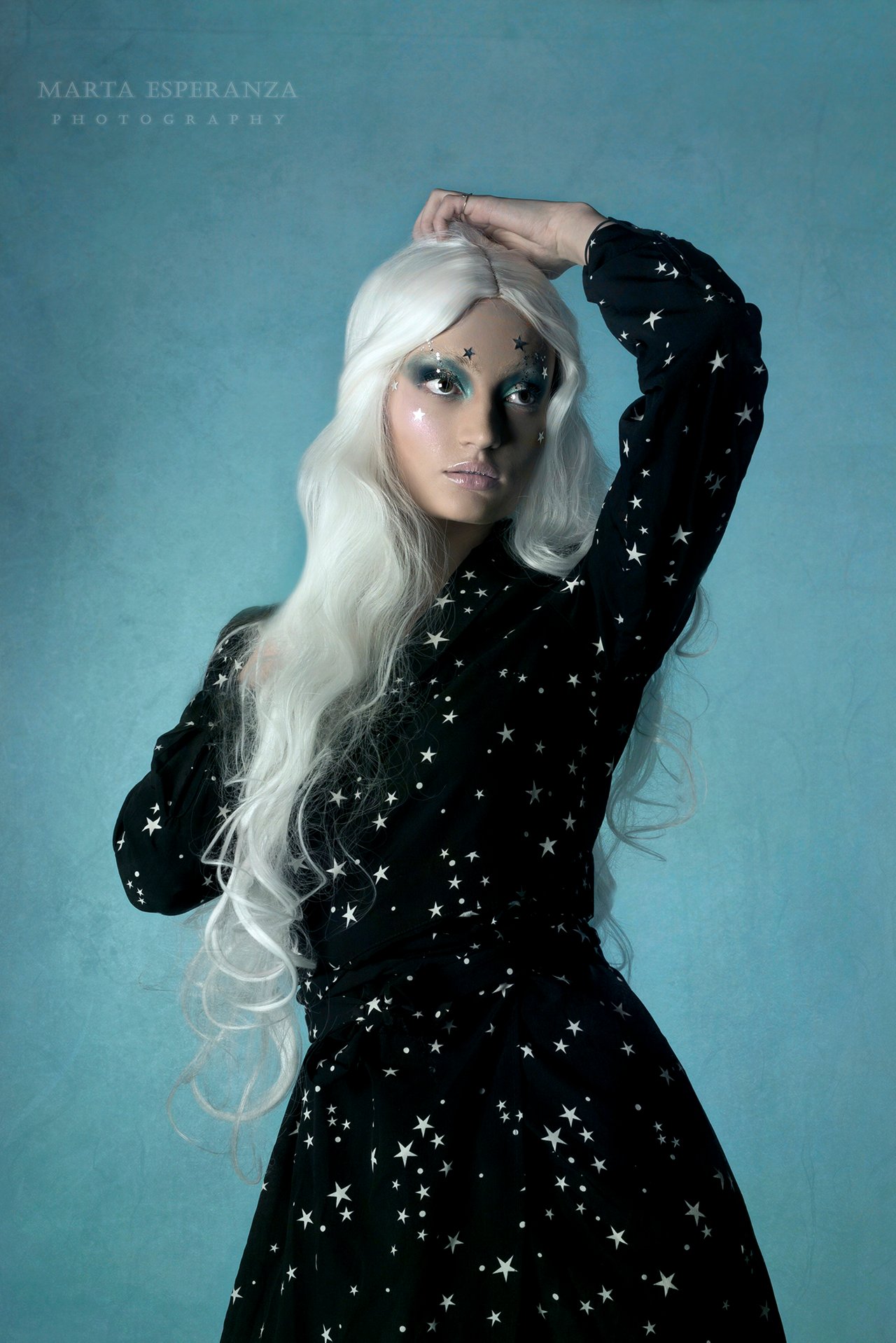 I feel very happy with the finished results of this shoot. It's been a rushed quick photo shoot as I wanted to practice as much as possible before I started working on my main project. I had so much fun exploring with different lighting, poses and seeing what works best, and definitely plan on shooting more fashion shoots as they can add real nice diversity to your portfolio!
I hope you guys enjoyed this post and images! I am planning on sharing more of my photo shoots and photography projects but that's not all! I will start sharing my adventure/ travel blogs again, so please stay tuned!
I was overwhelmed by your positive responses in my last post, so thank you so much for your support!
If you'd like to see more please upvote, share this post and follow my account for photography and travel related content!
All the best wishes to you all!
Until next time,
Cheers
Marta x