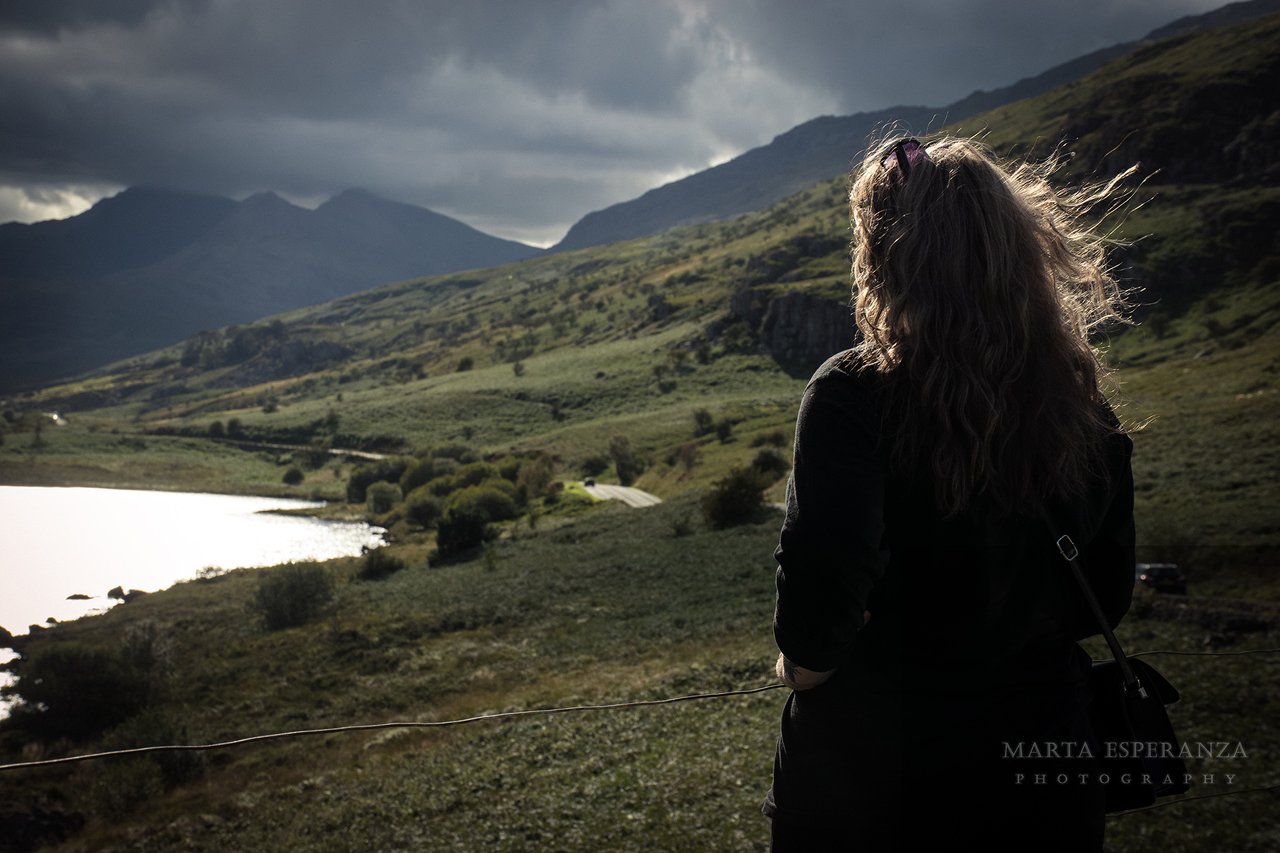 Hello Steemit!
Today I come to you with a very fitting blog for this autumn and spooky season. I'm taking you to a stunning place in North Wales, I discovered on one of my road trips dedicated to exploring this area and all the beauty it has to offer.
The day started with an early morning rise, driving along Welsh hills and a moody sky, I will never get bored of the stunning sight of green hills with farm houses scattered from place to place. Surrounded by peace and solitude. Having had a bit of an ''feeling unwell day'', I didn't venture out too far and I stopped off by the nearest town I reached, to check out the area.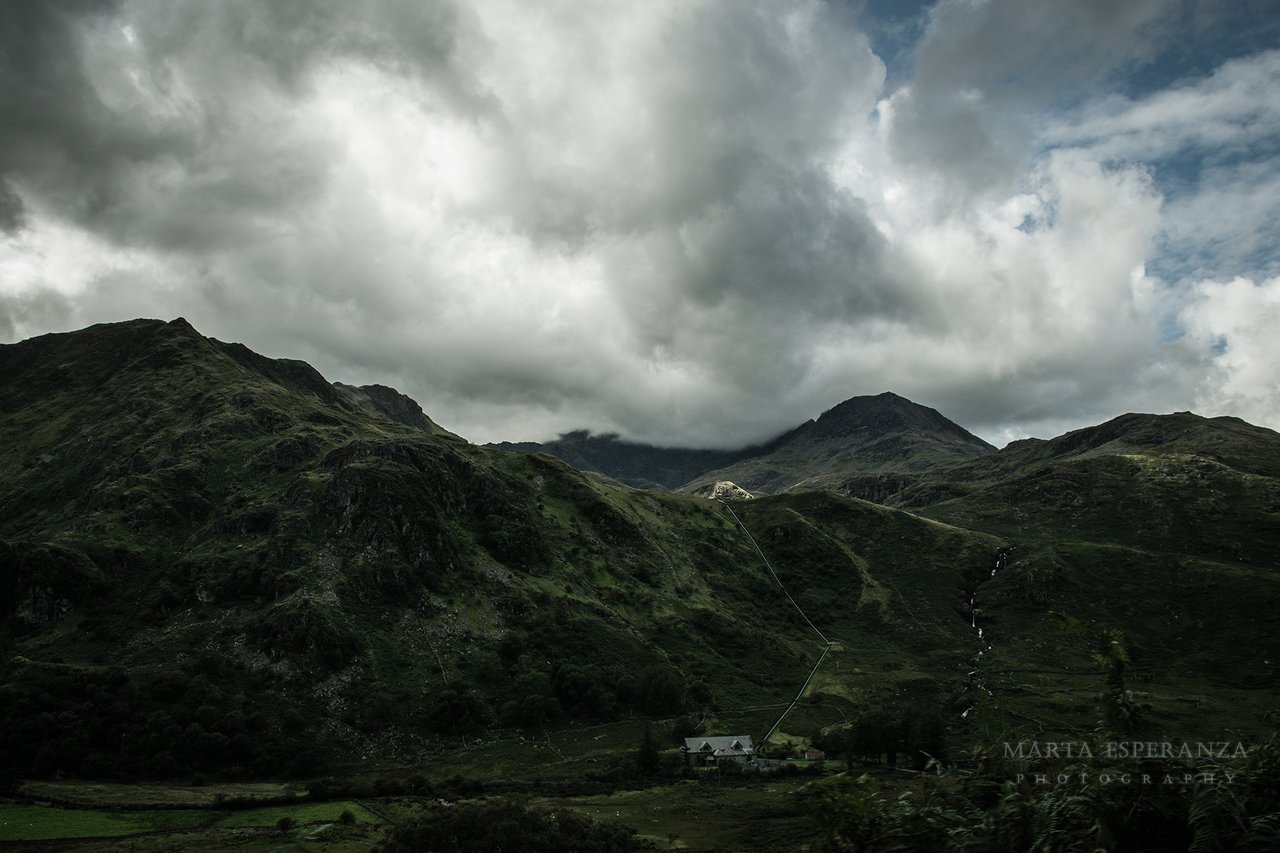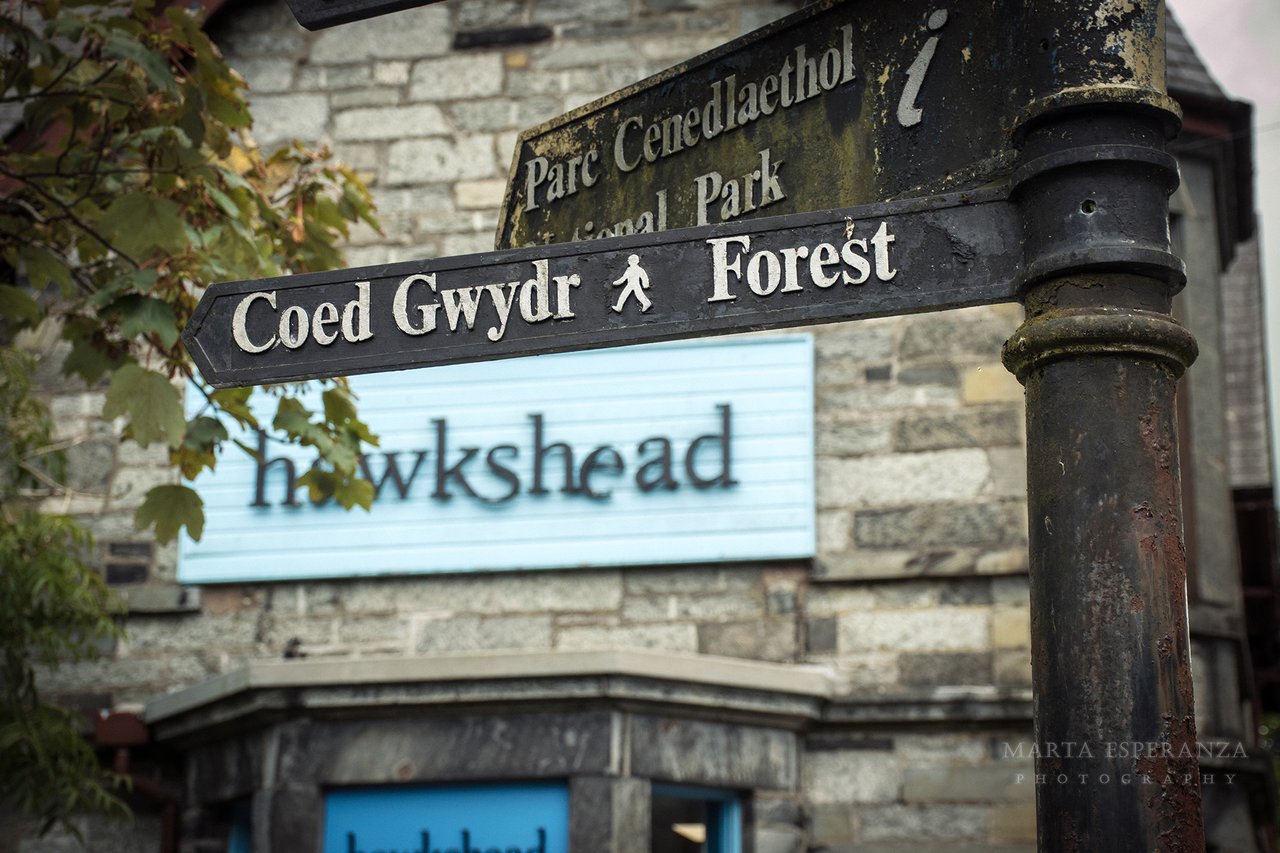 The town was small and surrounded by forest roads, the weather started brightening up and I noticed more hikers emerge from the hotels and tackling a variety of available trails. The town was a typical welsh town, with a variety of stone built houses, surrounded by cute and unique small shops and was surrounded by nature, the forest lands and rivers, all truly beautiful.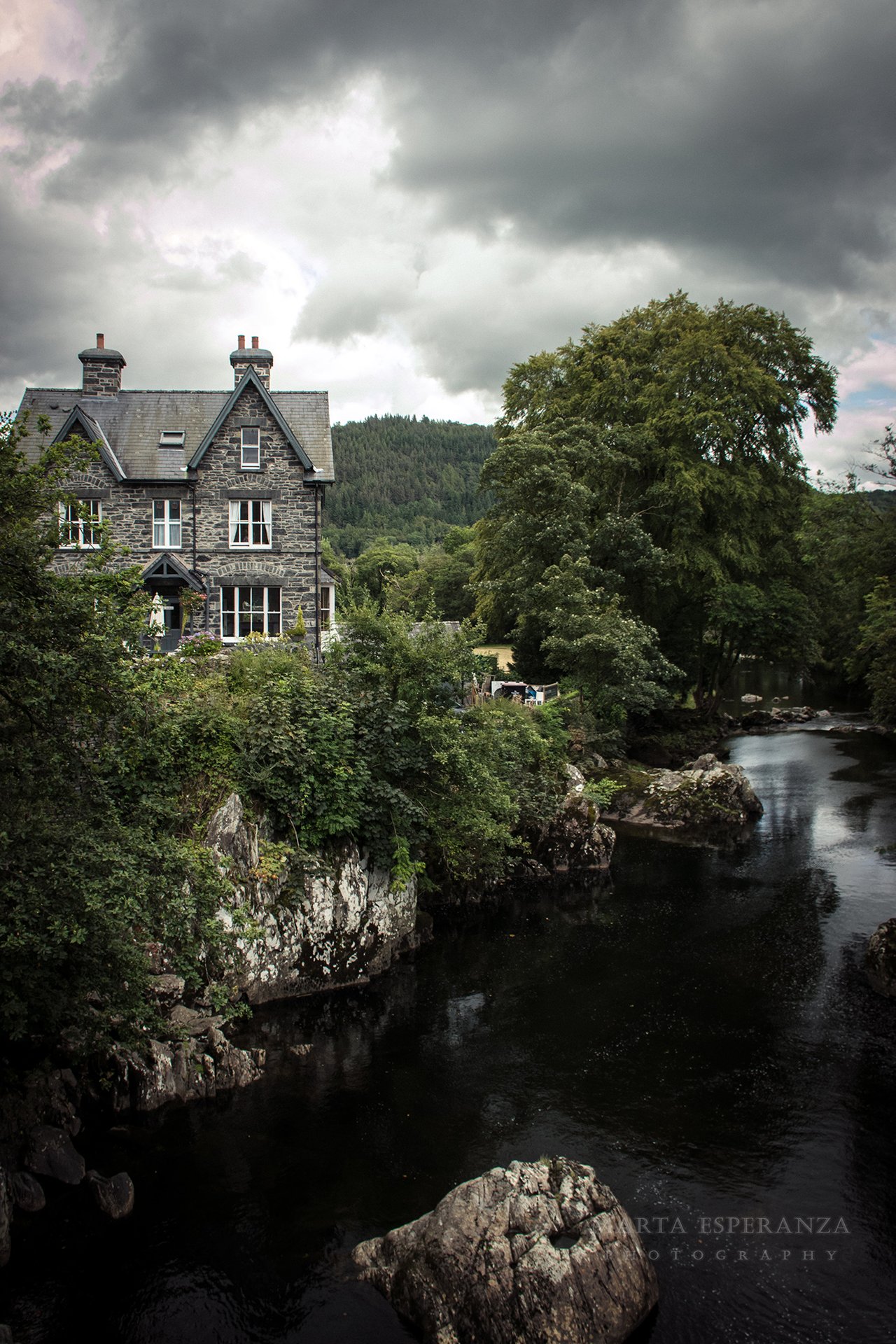 However, as the day started picking up, so did the crowds. Soon enough the hikers were joined by families all chasing to use the opportunity of sunshine that just emerged from the clouds. Soon enough, the small and peaceful town was buzzing in crowds and I felt the need to escape that and seek something more quiet and peaceful… more suited for my unwell state. So off I went, driving on the windy roads surrounded by pine trees and the nature that started to take the colours of fall in some places.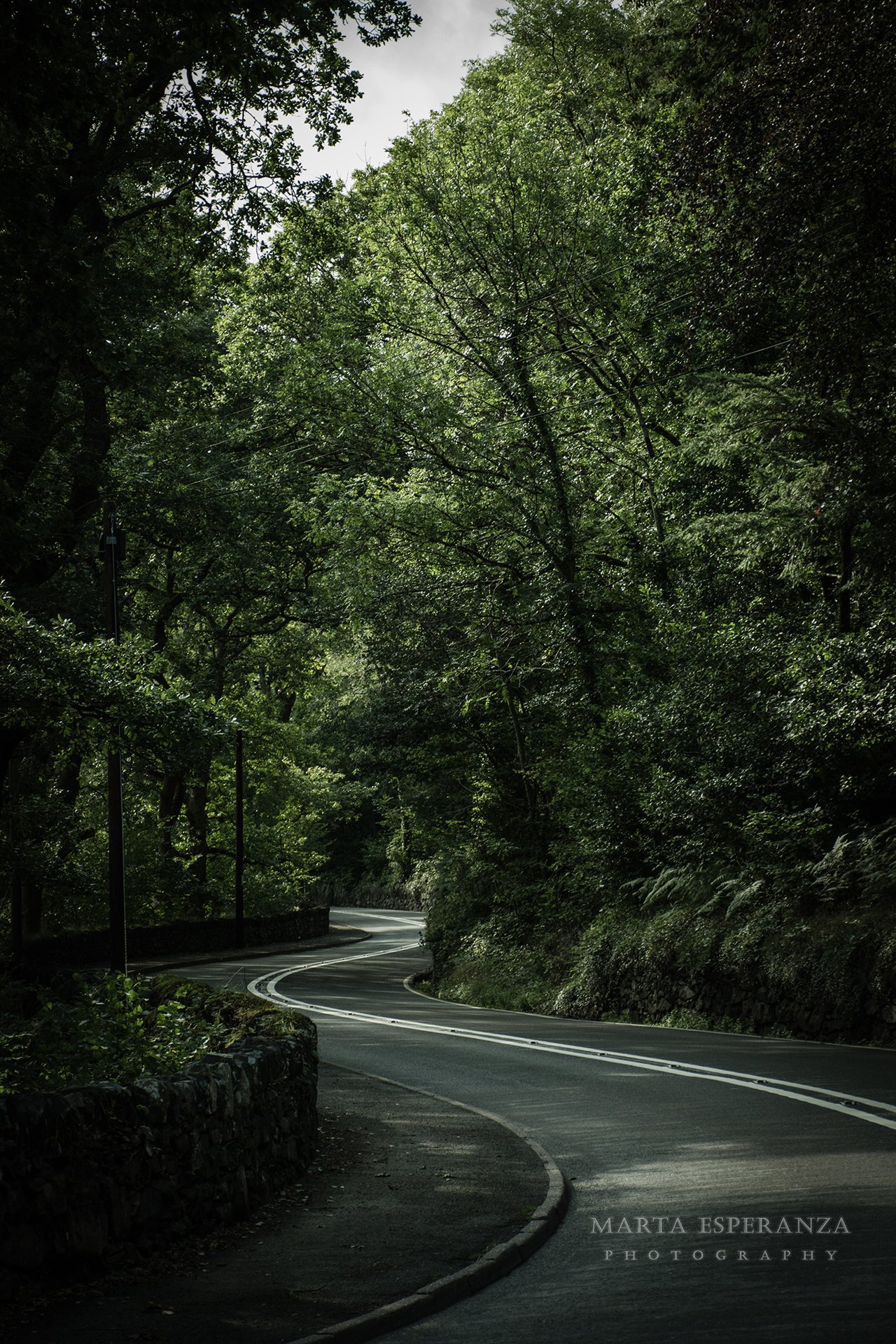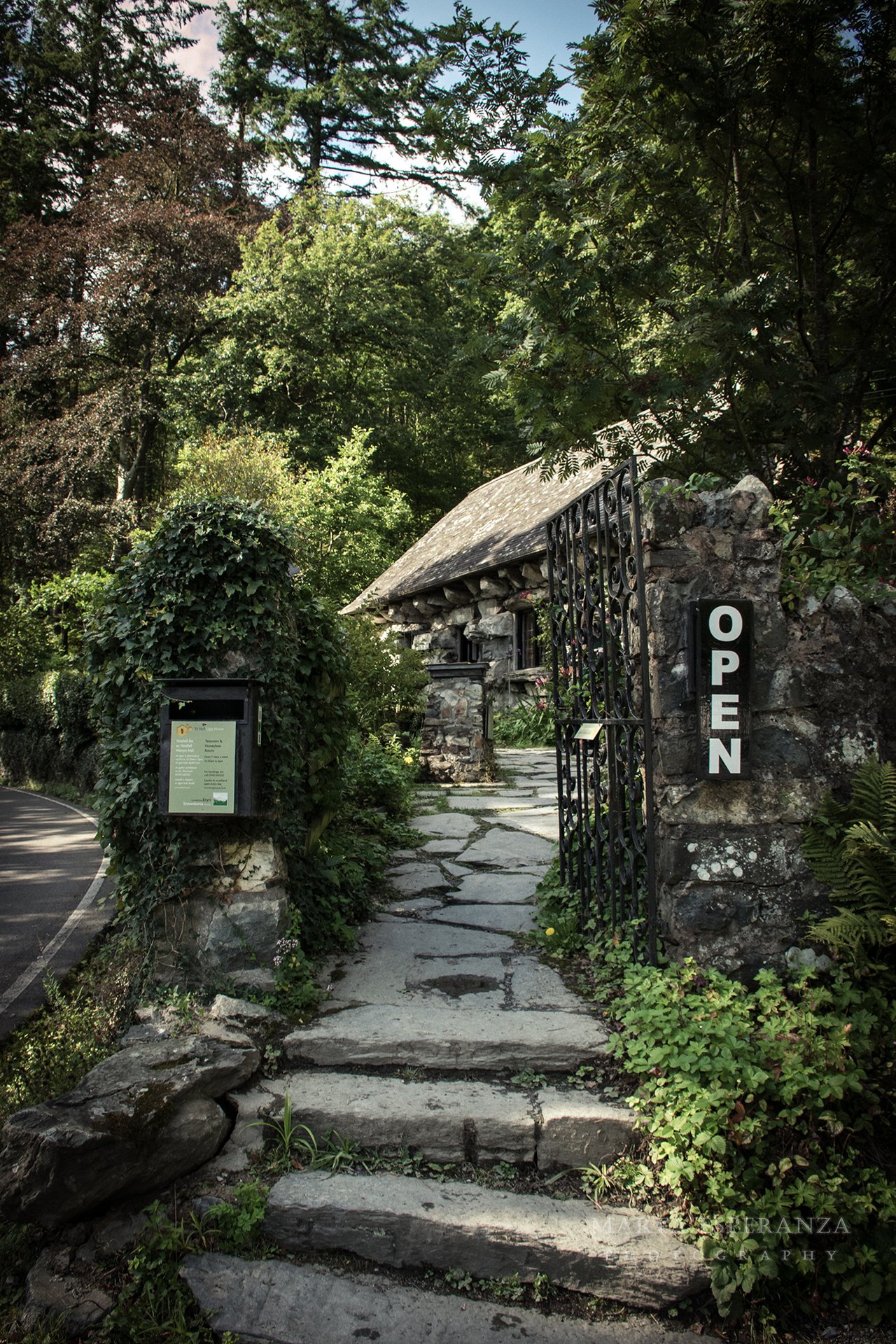 Then, as I was driving, a little structure caught my eye. It was buried in greenery and gates but as soon as I saw it, there was no stopping me. I needed to explore this magical place.
It's the Ugly House with a tea room. Buried in a trees and greenery with a charming gate, leading the way to the stone built house that looks more magical than ugly. No one knows exactly when it was built or for what purpose. It is believed that this house was built overnight in a 15th century, as the law back then stated that if you built a house overnight on an unowned land, with the chimney smoking in the morning- the house belonged to you.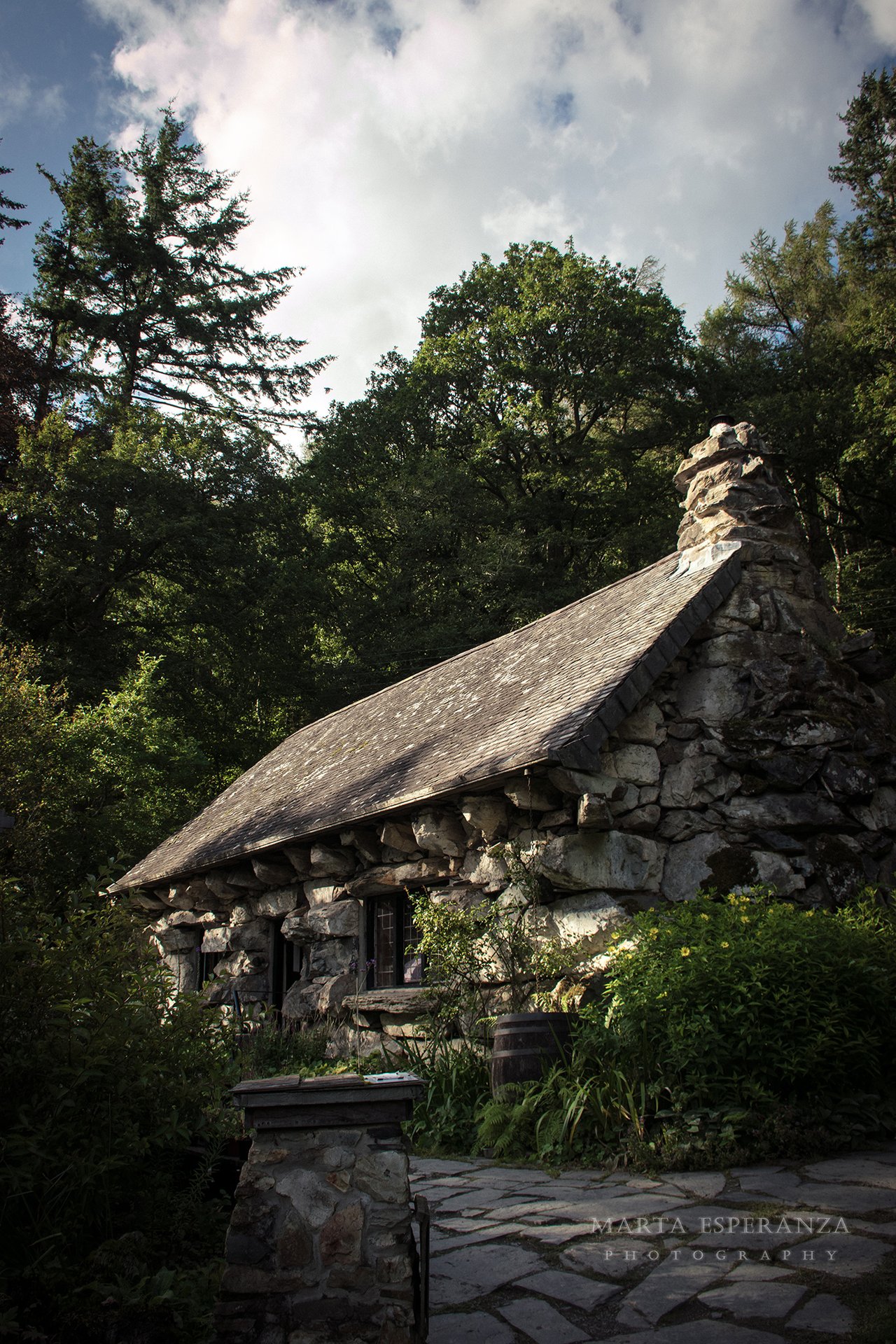 Building this sort of structure in that time is the tricky part, as the house consist of heavy boulders and stones that would require incredible manpower to construct in just a night. The legends claim that the house was made as a thieves and robbers hideout, therefore giving it the ''ugly'' reputation that sprung the idea of its name.
As I was waking down the stone pathway leading to the house, I was mesmerized and felt as if I was in a fairytale, making my way to an old witch house deep in the woods. This place is surrounded by many stories, myths and legends all told through the centuries by the locals.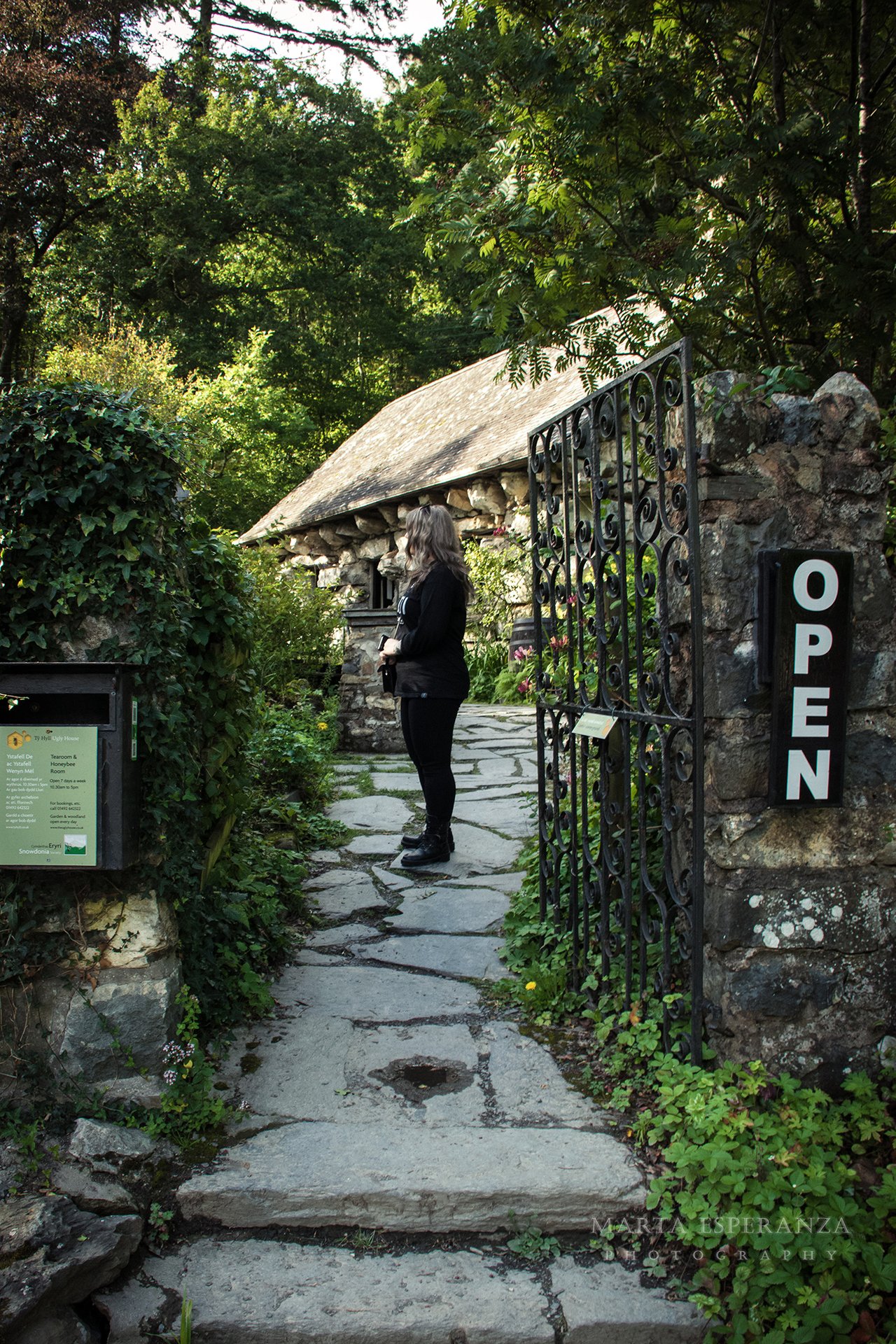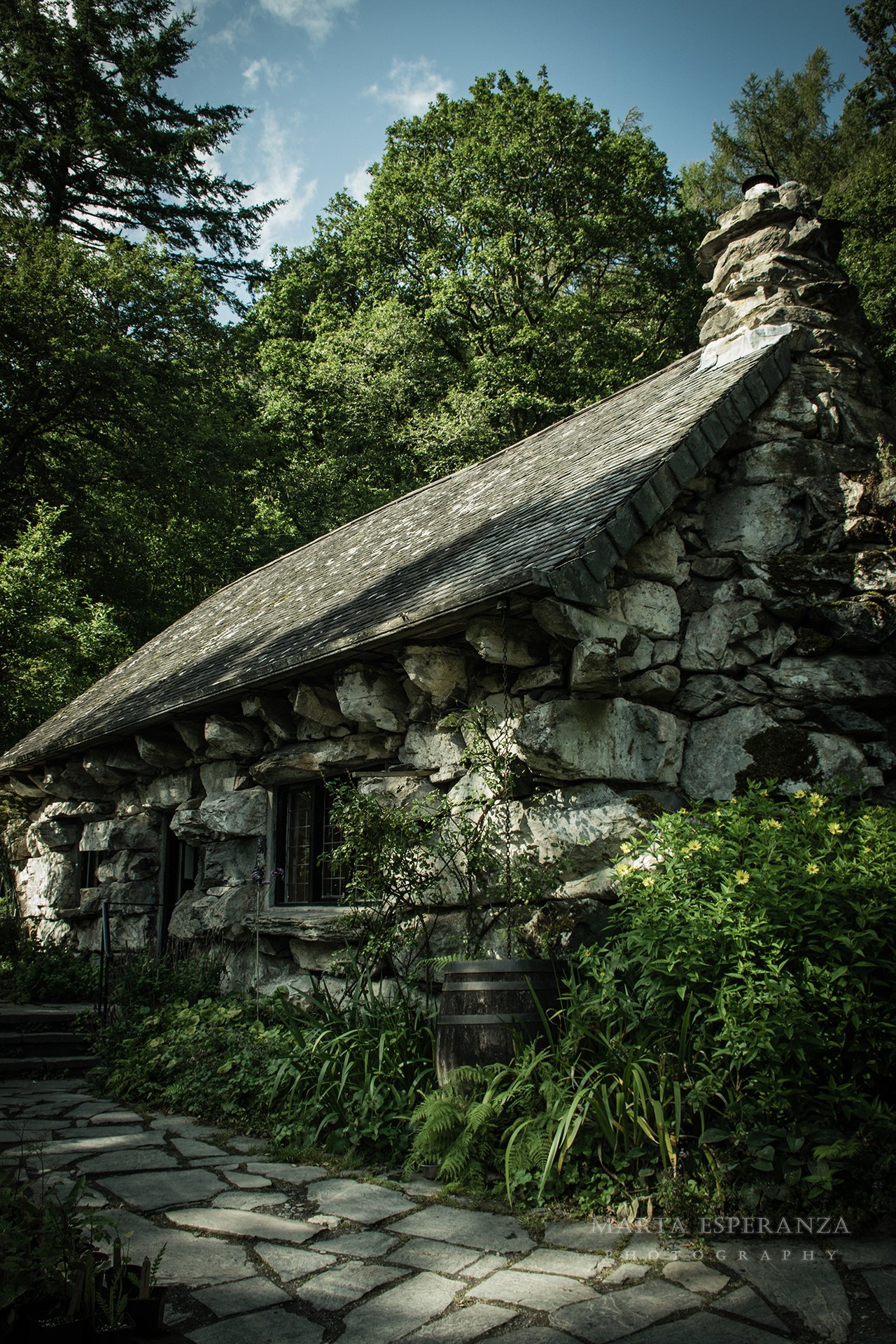 Many people resided in this place, including workers constructing a bridge in the nearby river, or shepherd in 1900's who would have lived in basic conditions with fireplace, living room and a small space for sleeping in the loft. Later owners refurbished this house adding a second floor with another bedrooms and a bathroom, improving the living space.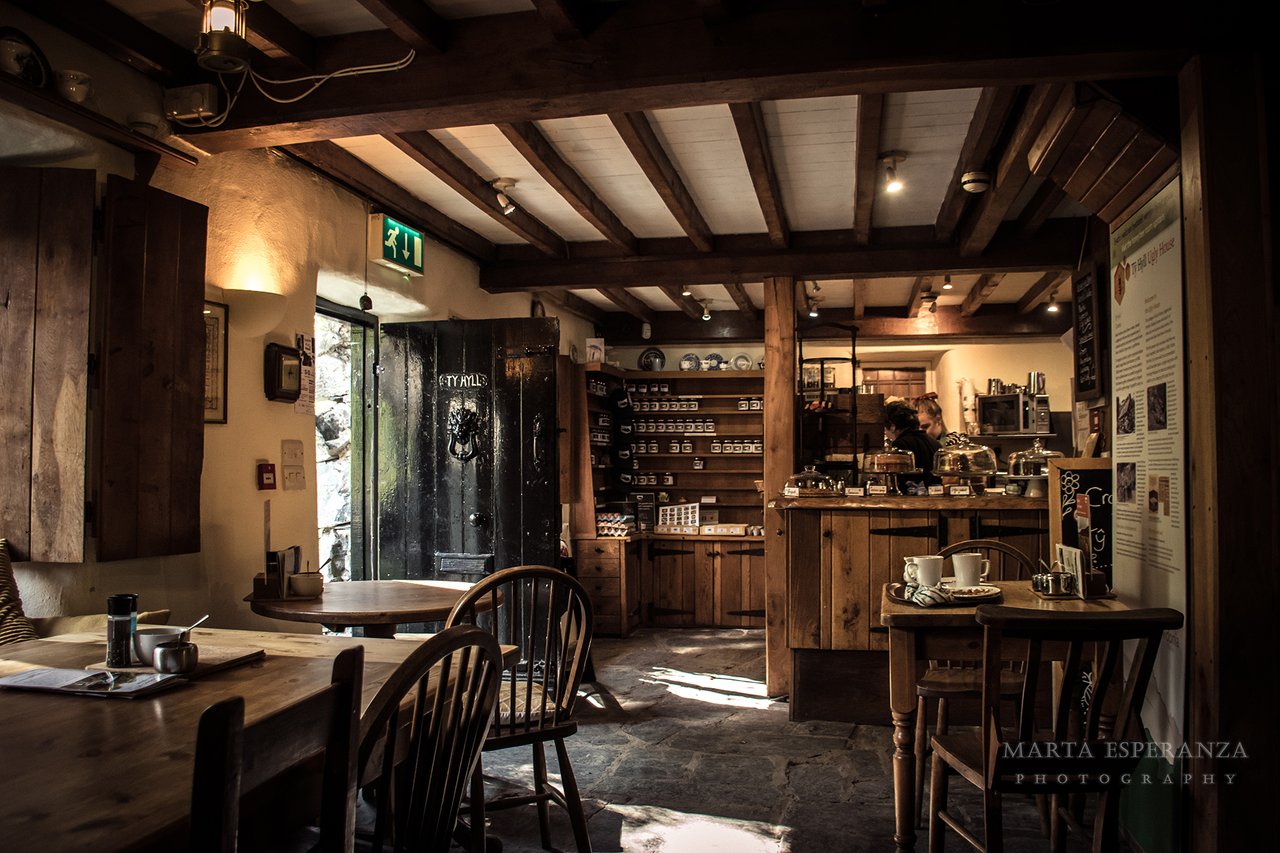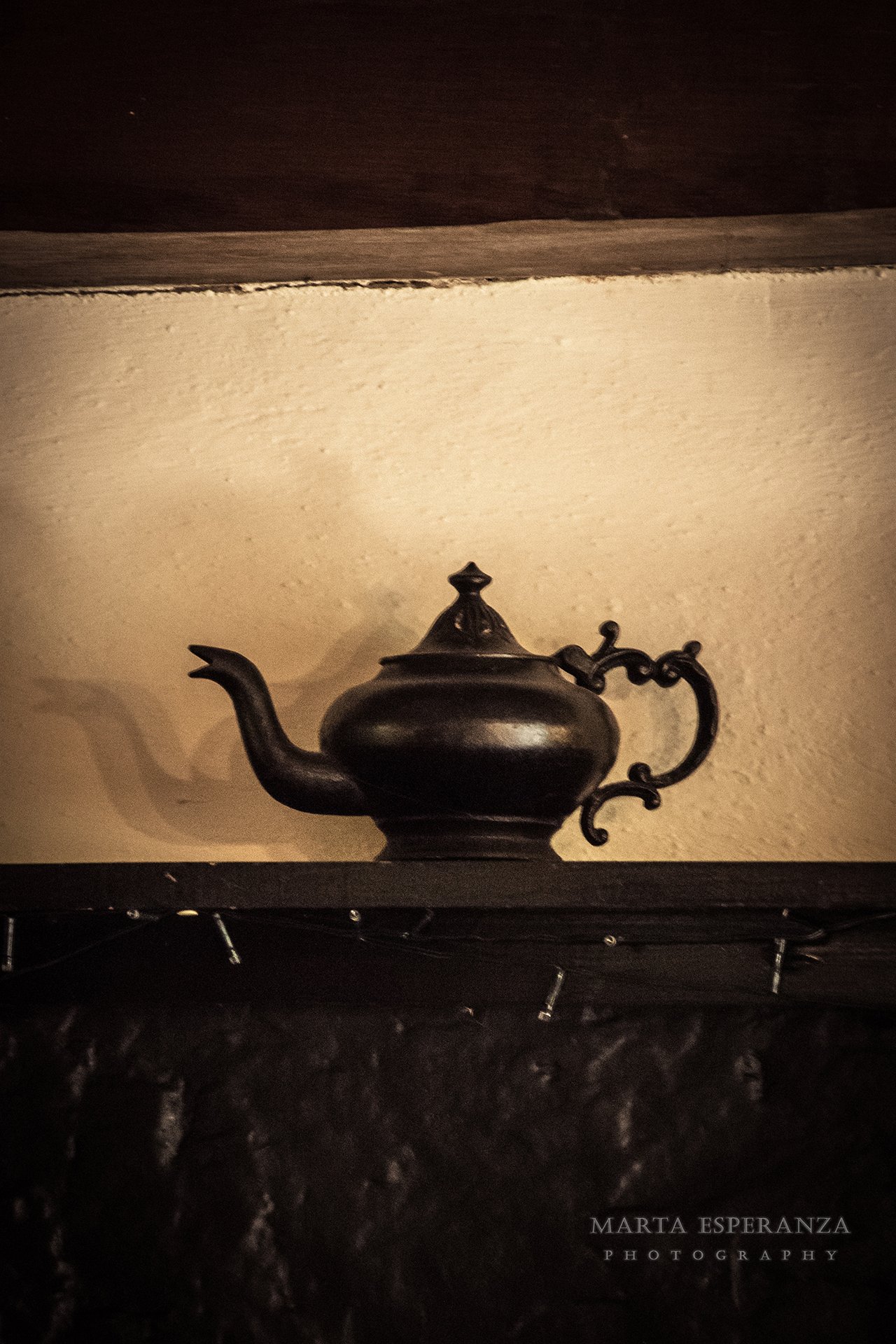 Now this place is open to public tearoom- for hikers and travellers visiting Snowdon regions, the house now includes a small tea/ café space that truly looks as if taken out of a fairy tale. Entering the place I was stunned by the rustic wooden structures mixed with stone floors and fireplace. I can't even fully describe the beautiful atmosphere in this place, the smiles of workers welcoming you, the hot brewed coffee by the fireplace or smells of freshly baked goods.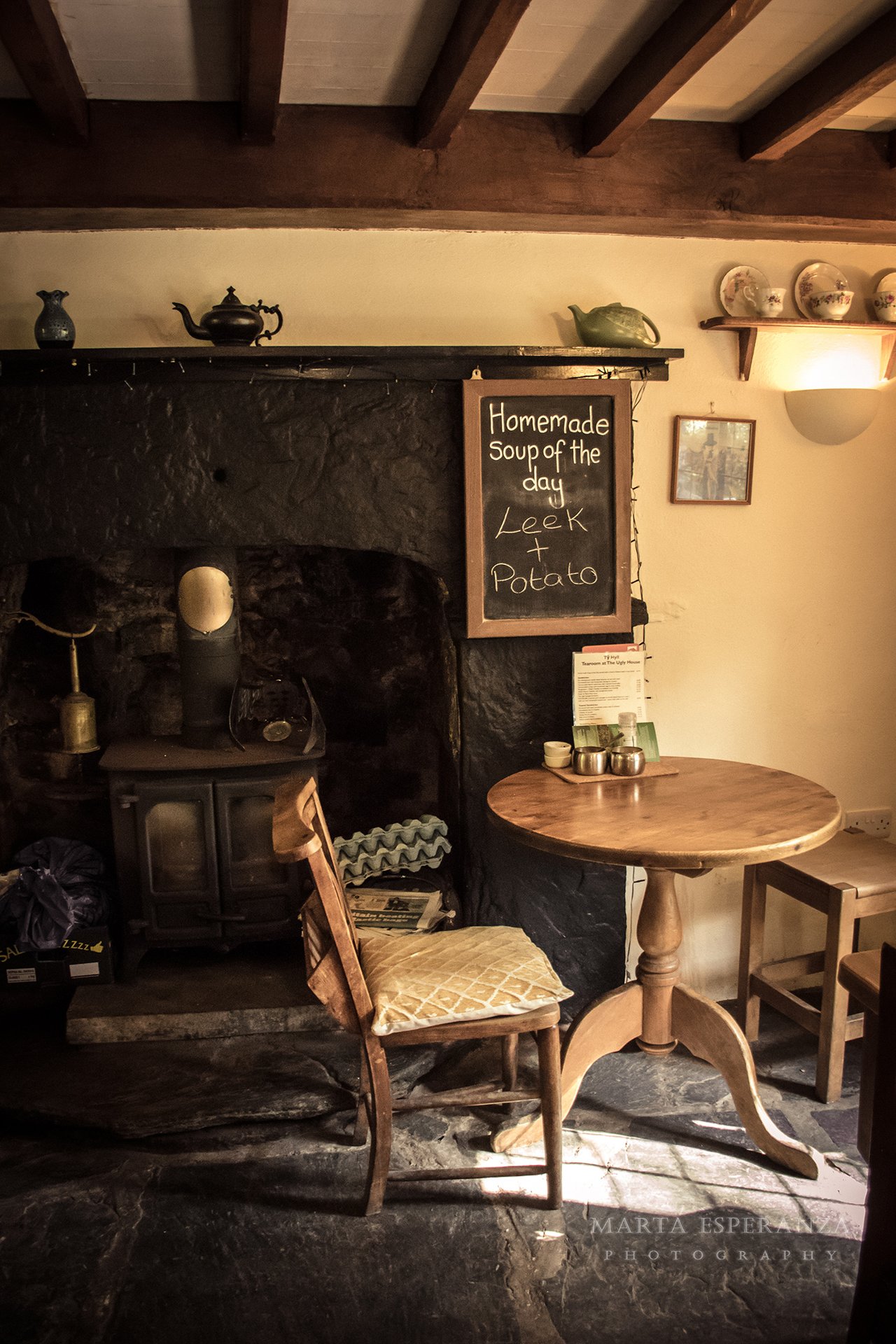 I brought out my book and sipped on my coffee, deepening myself into the written stories and from time to time – looking up to appreciate the window views with leaves rustling and birds hopping around on branches. This moment felt so perfect it could be a movie.
As I sat there for a couple of hours, I noticed a variety of people come in, an elderly couple who had some warm soup while reading the newspaper. A new parents in their hiking gear and their kids all strapped in ready for adventure, all enjoying the home baked cake. The people I saw didn't use their phones, everyone was in the moment, enjoying their time they way they pleased without the distraction of the technology. I even think that I was the only one with the camera, as I wanted to take at least a few images to show this beautiful place to the world.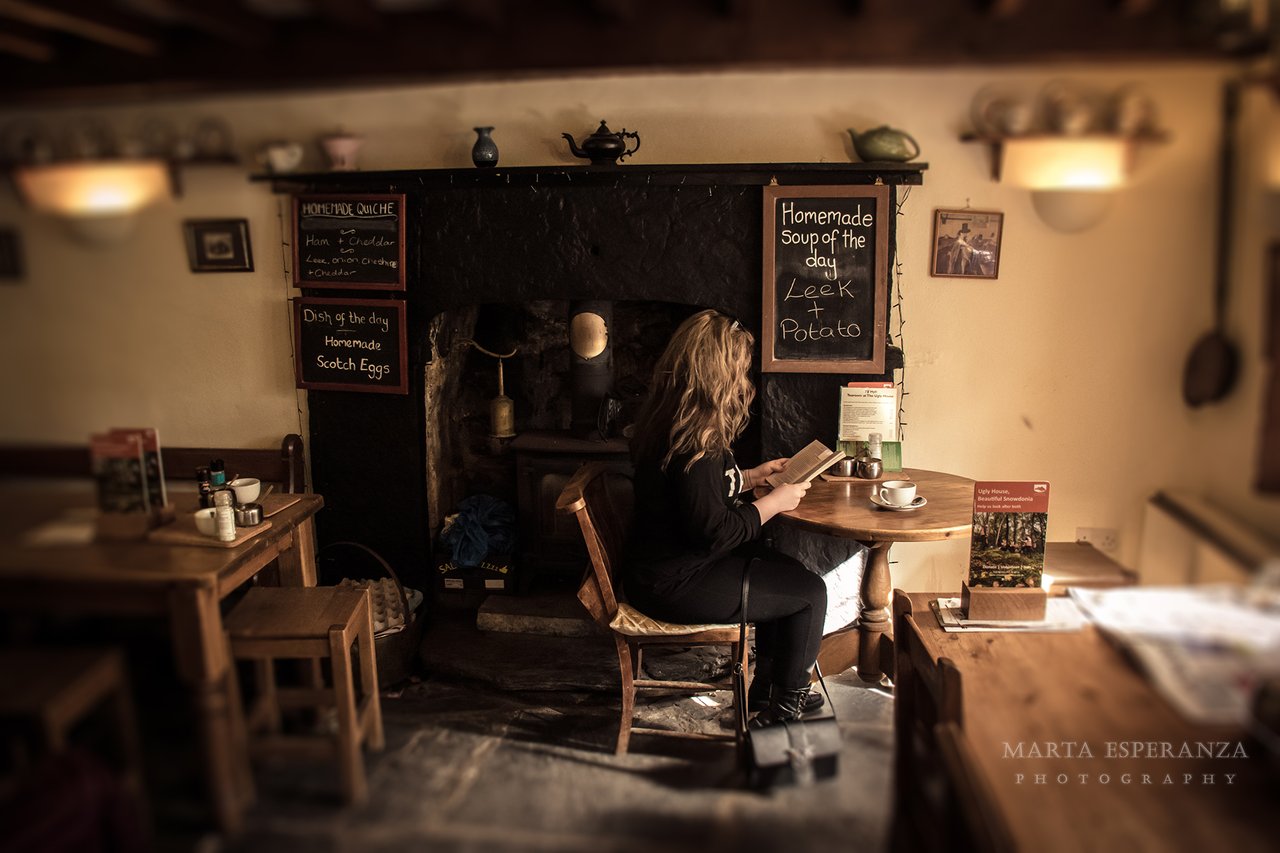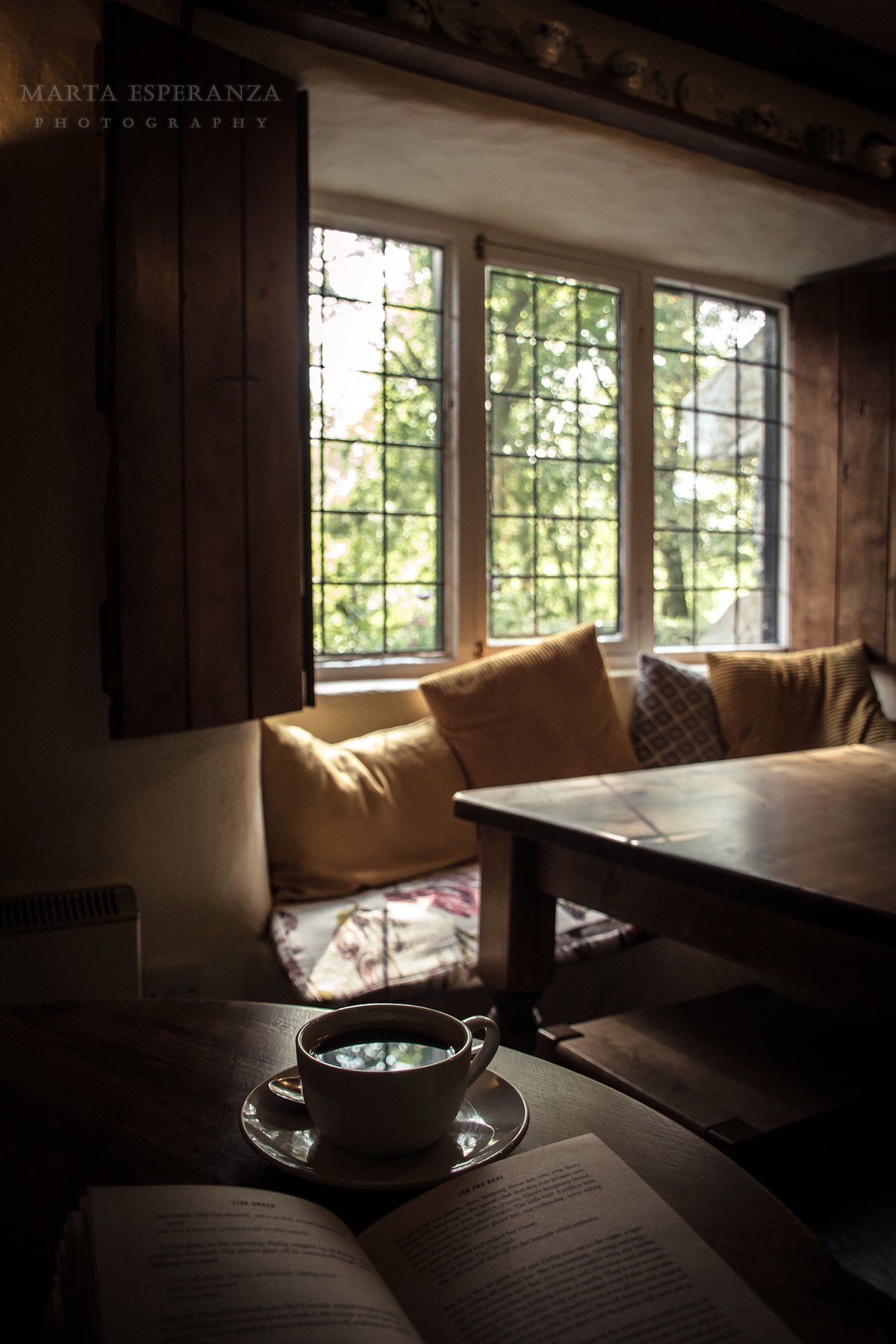 Being unwell that day, I didn't end up in my usual hiking and exploring mood. So having a quiet afternoon reading books in this magical and cozy place was beyond perfect. I imagine however, that on a different day it would be the perfect place to rest after a long hike. Enjoying a hot beverage and maybe a soup or some cake to pick up the energy levels.
That's not all to this house though, after your meal or drink you can explore upstairs and see which main purpose this house serves now. There's a little bee museum, with some honey and honey made items- showing steps of production and educating about the importance of bees.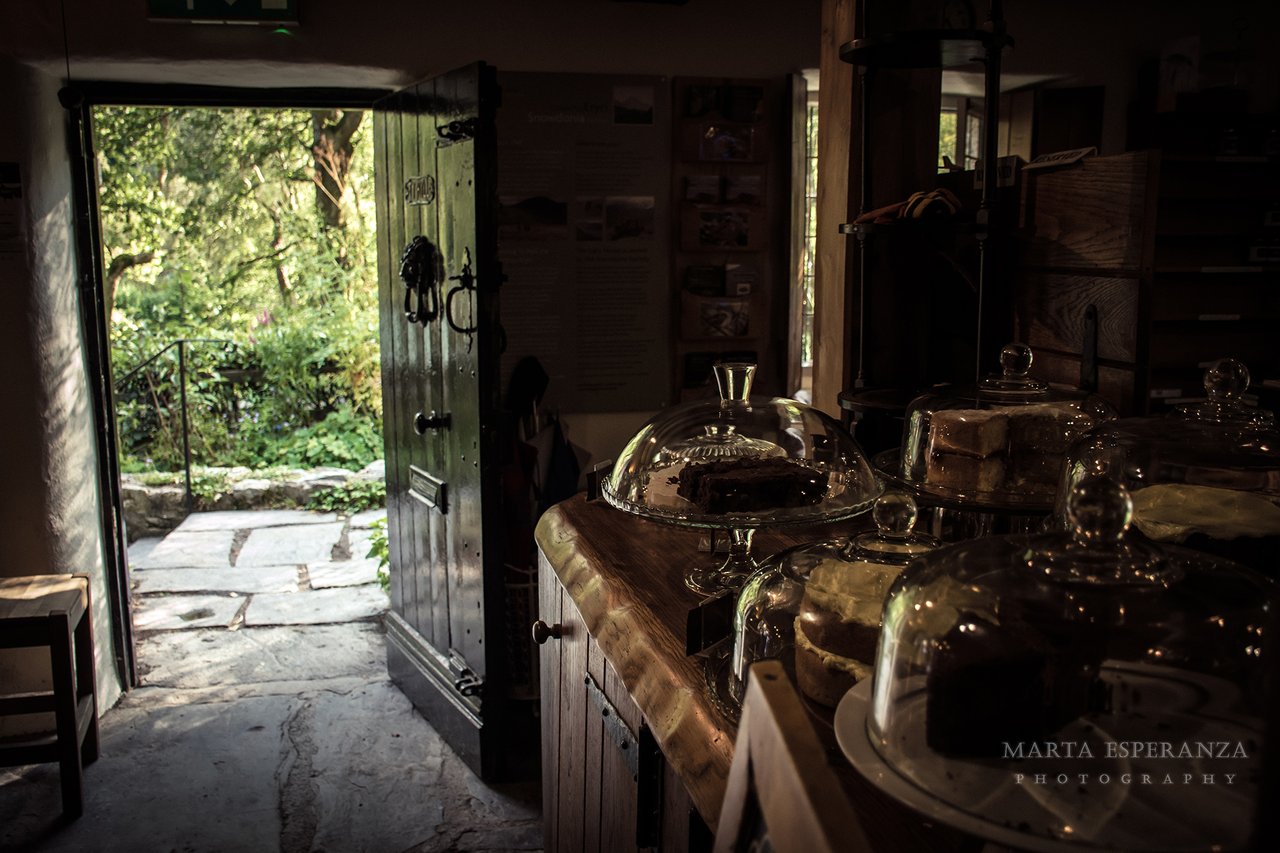 The house sells their own honey and baked goods, so you can leave with a little yummy souvenir if you wish! Outside the house, there's some short paths, taking you around the variety of flowers and honeybee nests.
I walked around the paths, surrounded by stunning flowers and a genuine woodland charm. I wish this place was a b&b because I would love to stay there for a couple nights and lengthen the magic atmosphere I felt while there.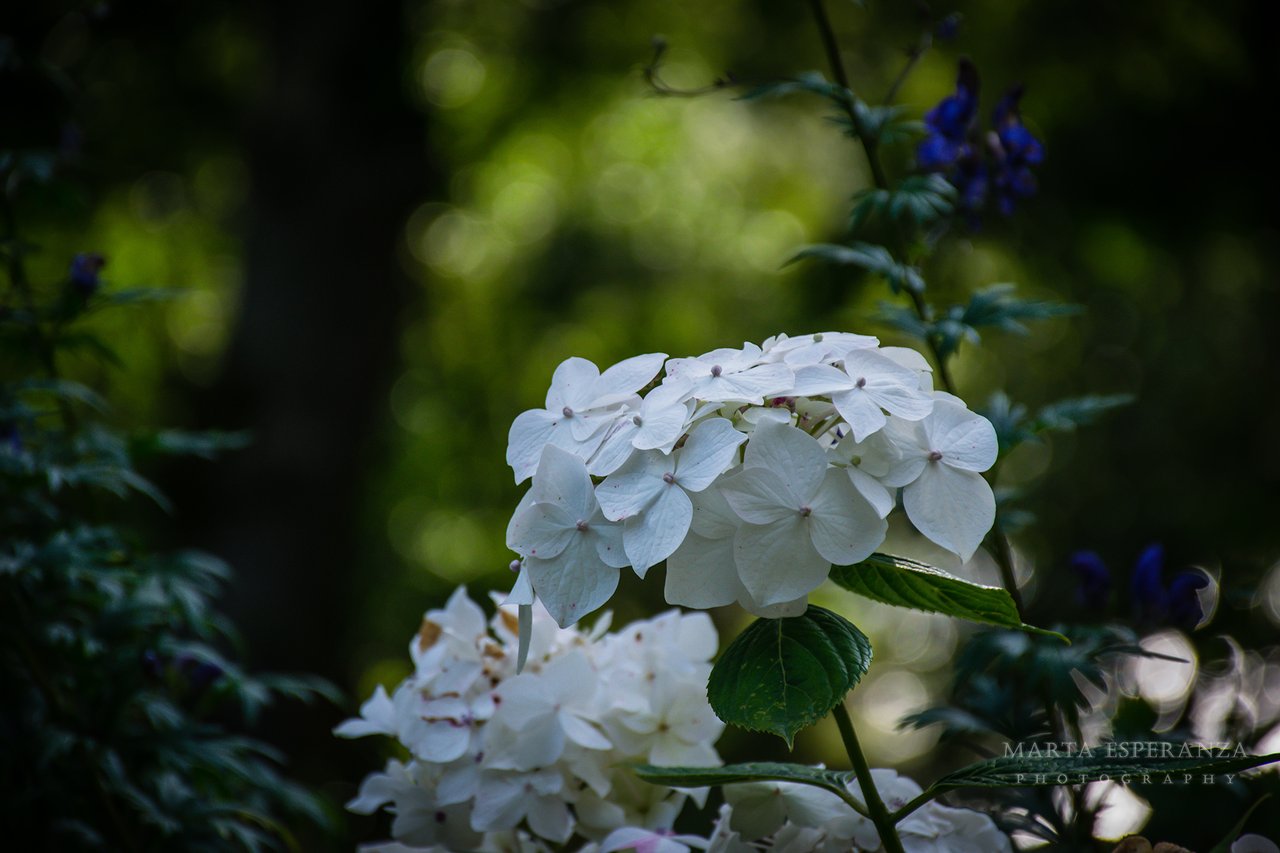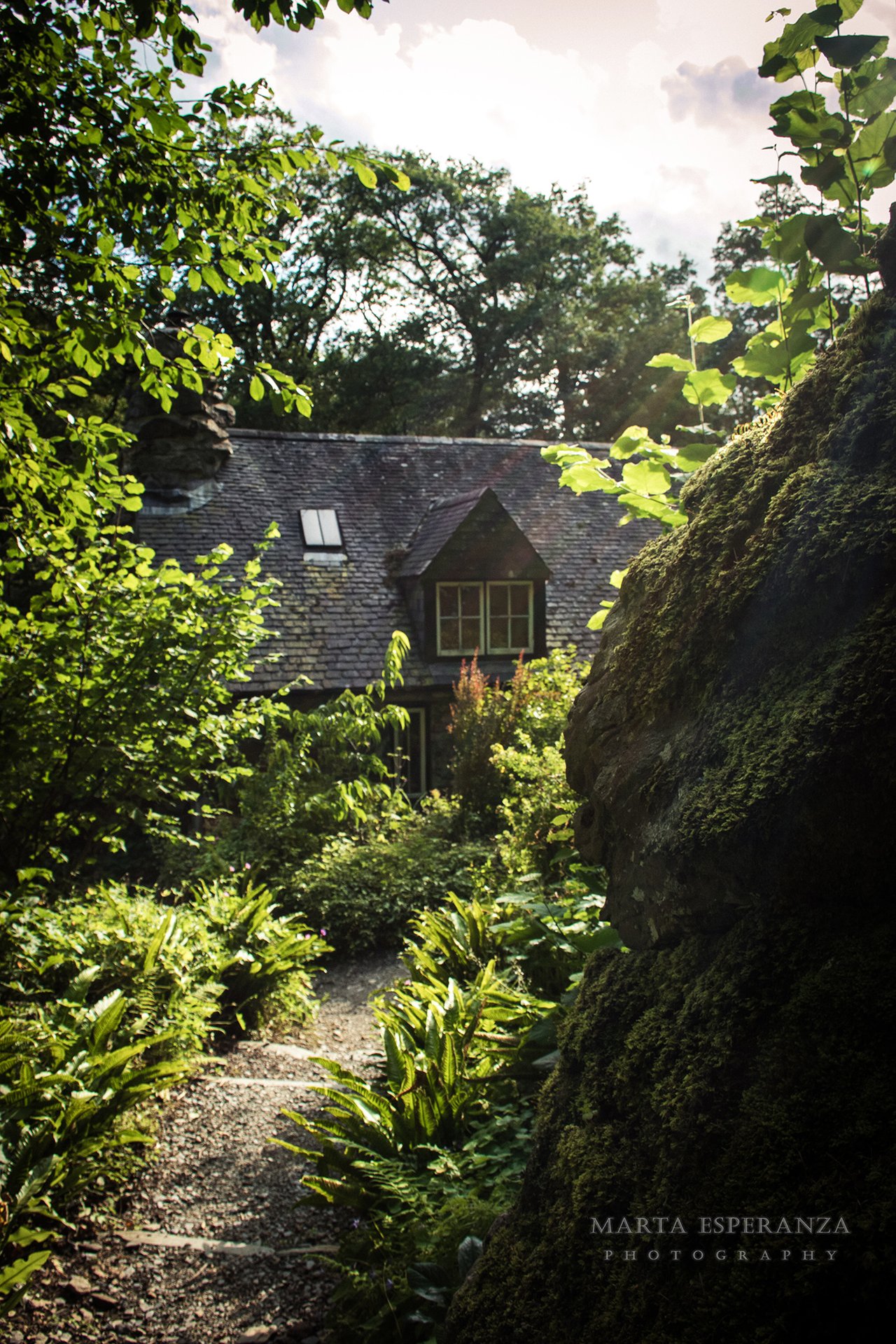 I mean it's needless to say that this place is a must see, if you are a passer-by. I highly recommend it for people of all ages, so you can go in and truly enjoy being in a moment and the beauty surrounding you.
Seeing this house is not the only great reason to visit this regions, the drive is equally stunning with variety of beautiful Welsh landscapes.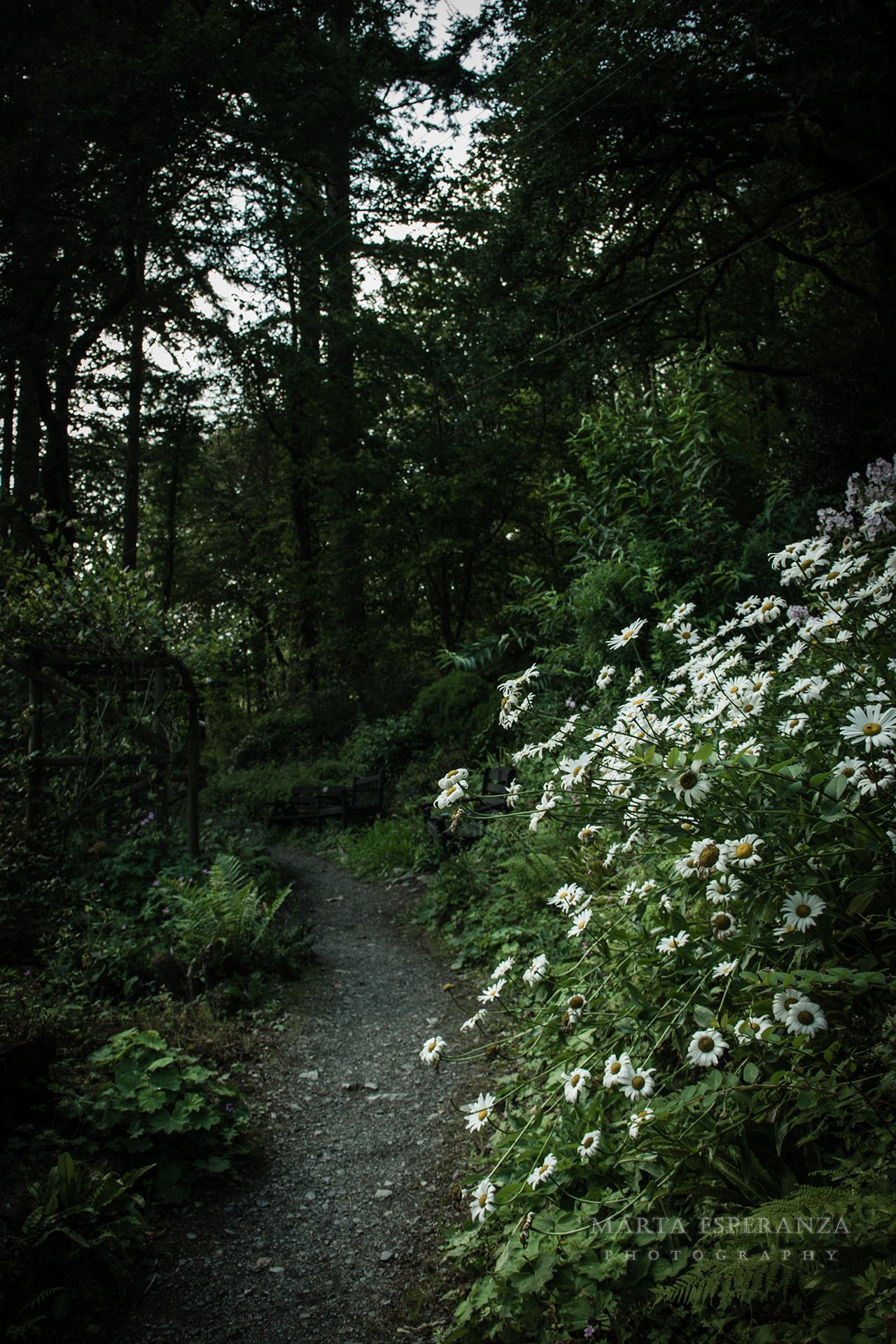 As the sun started going down, the whole place was getting darker and more moody, the wind picked up and fresh got crisper and colder. It felt like the first signs of fall. I never get used to how quickly the sun goes down in autumn and winter.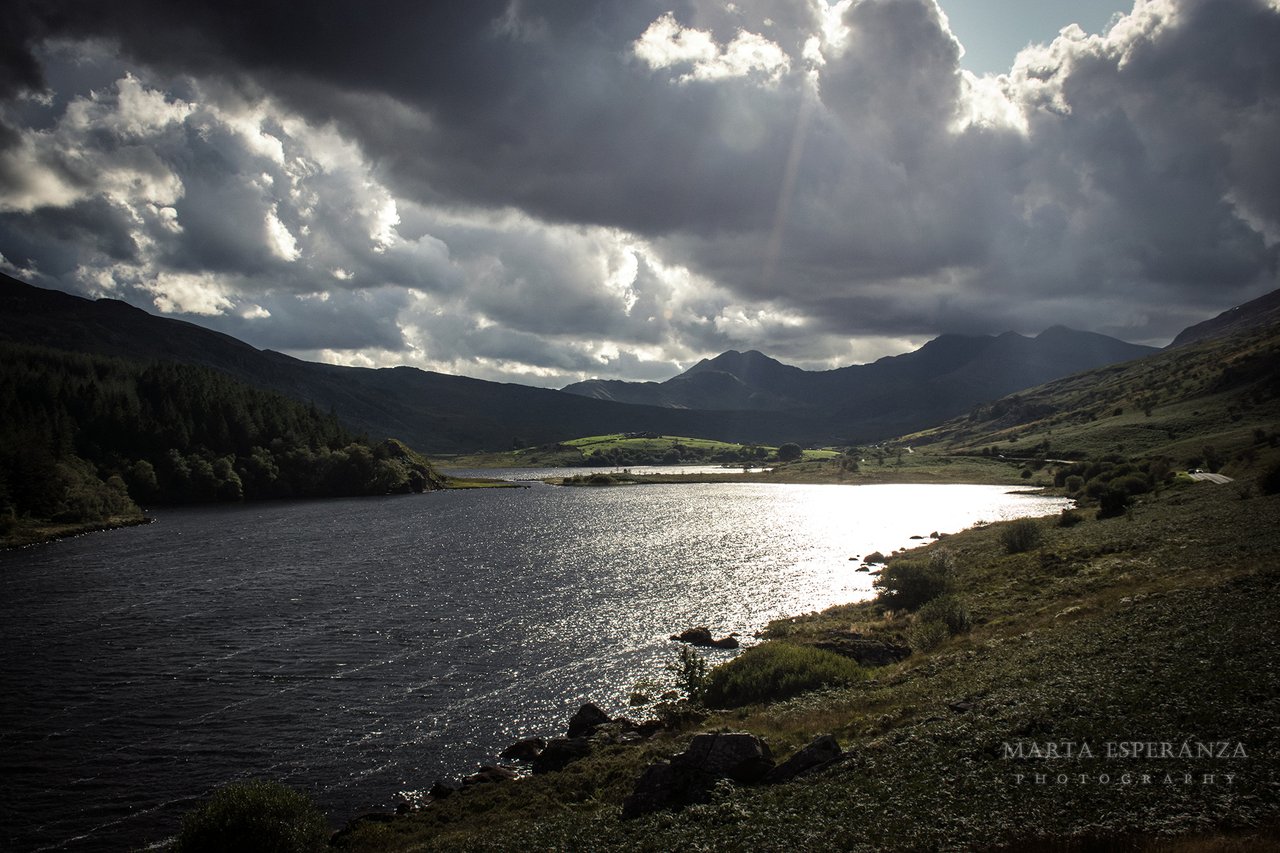 I stood by the hills, on the side of the road taking in the beautiful views on my journey home. I love moments like this, the moments when you're faced with such immense beauty that your perspective on life shifts, and suddenly all the daily problems and worries seem so small. It's moments like this that truly fuel me up for my life.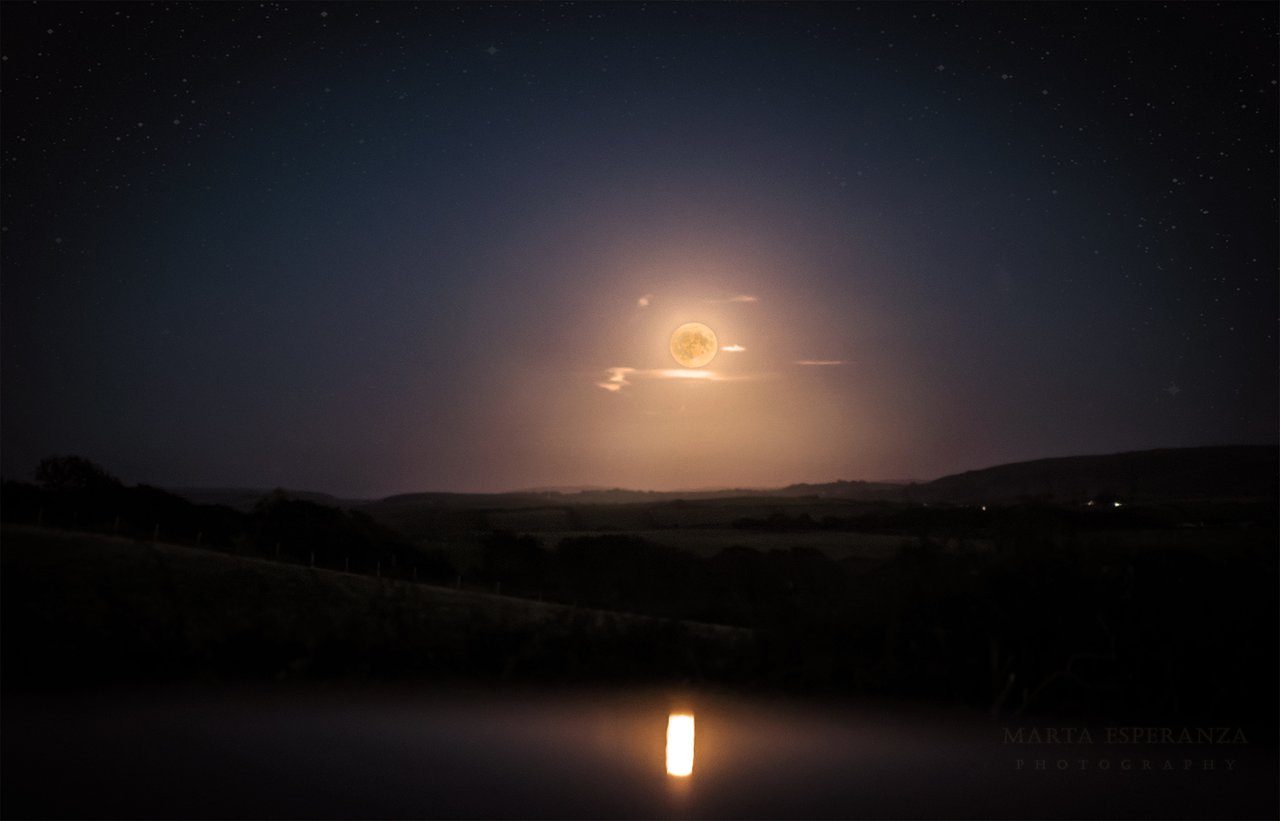 Driving back from this journey, by this time in the dark, I got another surprise. A beautiful autumn Harvest Moon! With a yellowish tint, it lit up the Welsh hills casting a truly beautiful hue all prepared for the autumn season. It was wonderful, such a great way to end a roadtrip, such a great way to begin the autumn season.
I hope you guys enjoyed this blog and are enjoying your autumn so far!
As always thank you for reading and please upvote and follow me to see more of my adventures.
Until next time,
Cheers,
Marta x