So, we had a little snow. I say a little, but for us it's a lot, and this is just the start of it. And being a country that doesn't tend to get snow, it has caused quite a ruckus nationwide, even leading to panic buying and bread shortages. We are making a huge drama out of it!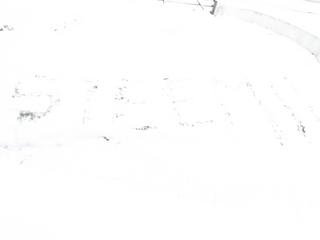 That's supposed to say "Steemit"! 
My daughter - off all week with mystery virus - made a startling recovery, and was up - voluntarily - by 730am, and immediately hassled me to go and play outside. I was not keen, being middle-aged and suitably grumpy, but she was relentless. I found out that she would actually do chores to get her wish, so several chores later, I found myself outside.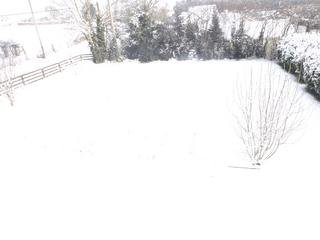 And we drew a house here, believe it or not. It took ages.
The snow was too powdery to do anything with - we couldn't even make snowballs, so my daughter's plans to make a snowman came to nothing. I was not disappointed in the slightest! We had snow a couple of months ago, so i had already ticked the build a snowman with your kids box!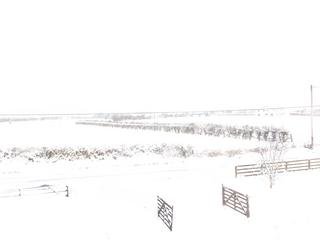 There's a road there somewhere!  
We live in a beautiful part of the country, a few miles outside the local town, with fantastic views from the roof terrace, no matter what the weather, but today it is a vision in white: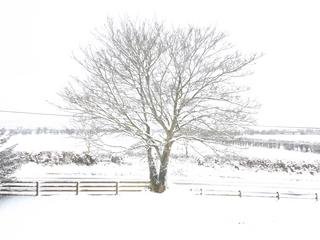 This tree is beautiful whatever the season!
Anyway, wish us luck! It is possible that we will get another 30-50 inches of snow in the next 48 hours, followed by a hard frost. I hope we have enough food and coal!