very interesting photographs .. you should absolutely look.. :)
A total of 73,000 photographs were sent to the competition, which was organized in the 61st year and participated by more than 4,500 photographers from 125 different countries.
We have compiled some of the frames from these press photographs for you in 8 categories.
Photos finalized at the 2018 World Press Photography Contest
1)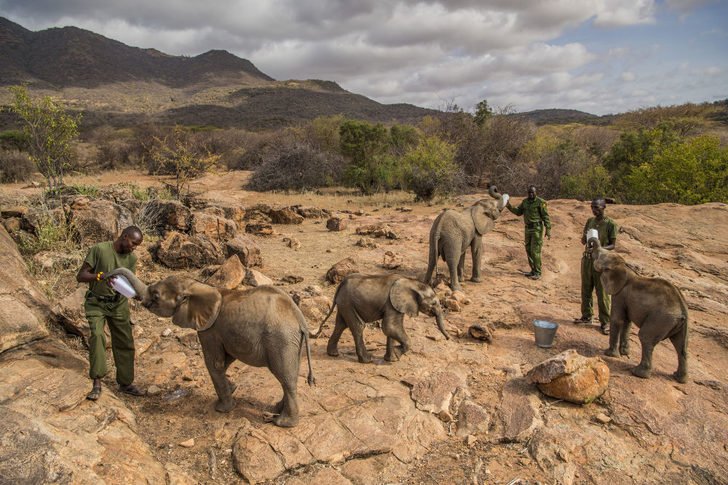 This photograph of photographer Ami Vitale, who competed in the category of Nature Stories, was shot in the elephant national park in the north of Kenya.
2)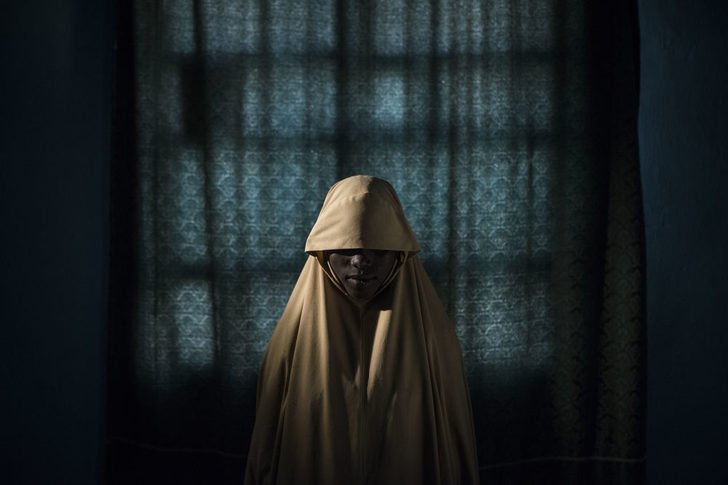 In the photo of Adam Ferguson, the photographer who was in the final of the 2018 World Press Photos Competition, Aisha, aged 14, was screened from the girls who had been kidnapped and escaped by the Boko Haram terrorist organization in Nigeria in 2017.
3)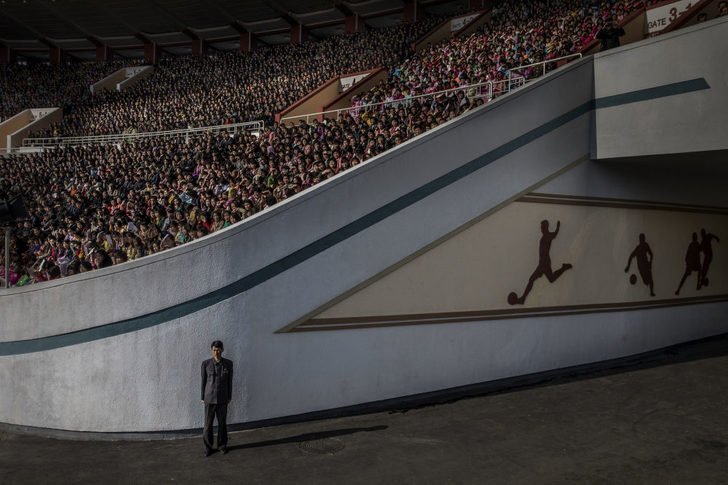 The photographer Roger Turesson's 'North Korea' photo of the final of the 2018 World Press Photos Competition was shot at Kim Il-sung Stadium in Pyongyang, North Korea's capital city.
4)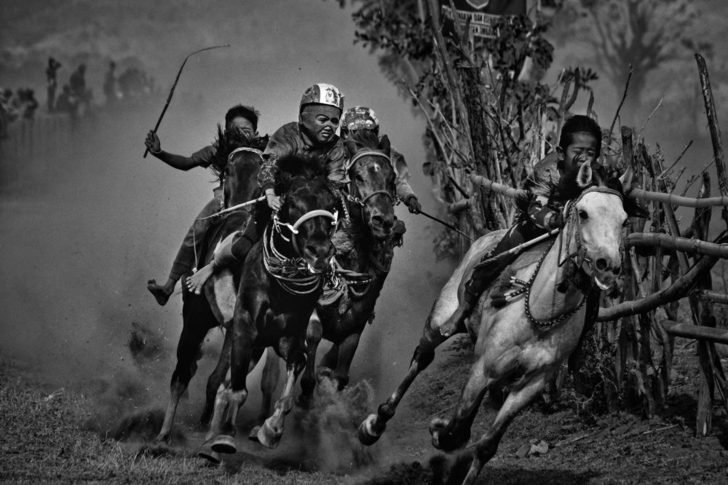 A photograph of the photographer Alain Schroeder's 'Children's Jockeys', finishing in the Sports Story category of the judge, was taken on the Indonesian island of Sumbawa.
5)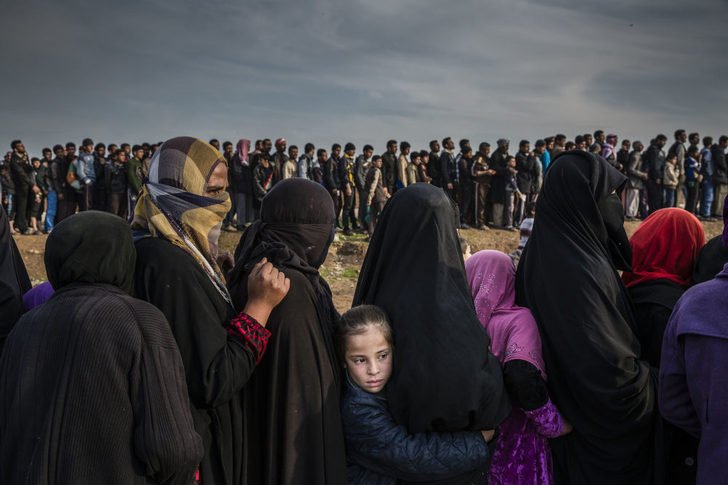 The photographer Ivor Prickett, who finished in the category of 'World's press photograph of the year' of the judges' Mosul war. Those who are waiting for the distribution of the help ', the Mosul, who started to return to their homes after cleaning the Iraqi Mosul city from the ISIID, are waiting for humanitarian assistance.
6)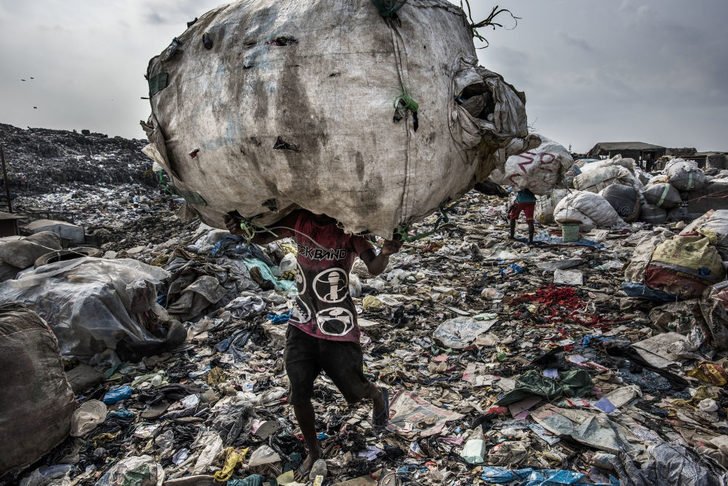 One of the photographer's series of photographer Kadir van Lohuizen, finishing in the 'Environmental Stories' category of the judge.
7)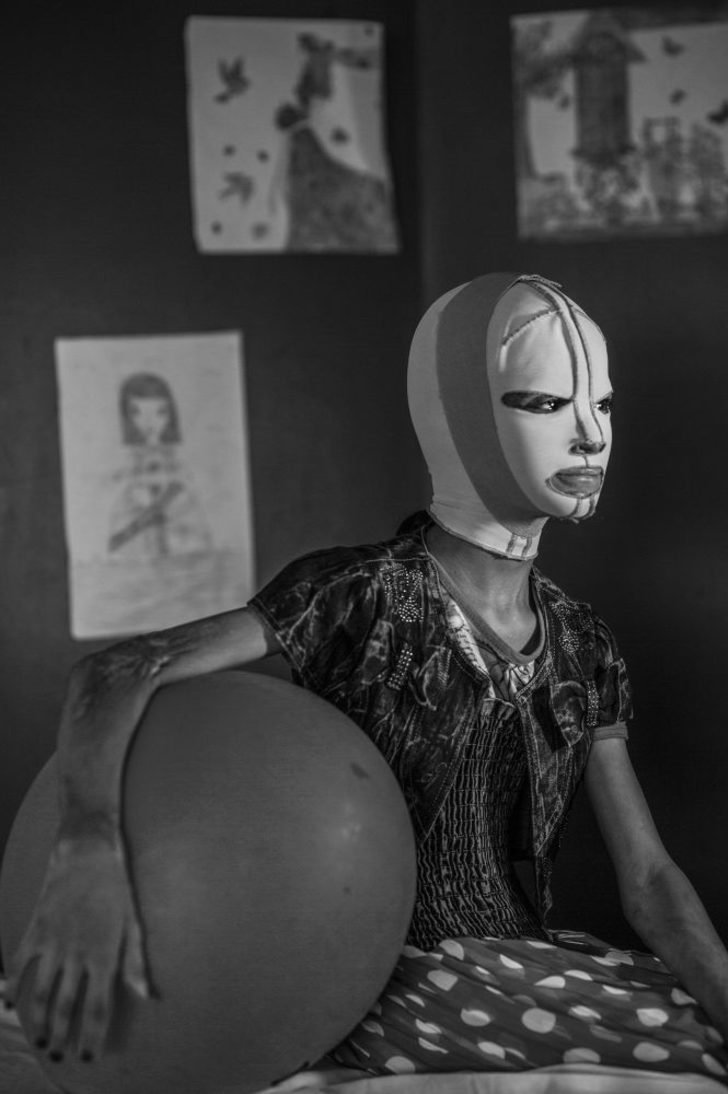 We see Manal, an 11-year-old man who was wounded in a missile blast in Iraq's Kirkuk city and treated in a hospital in Jordan in Alessio Mamo's "Manal: War of the Worlds" photo of the judge's final category in the "People" category.
8)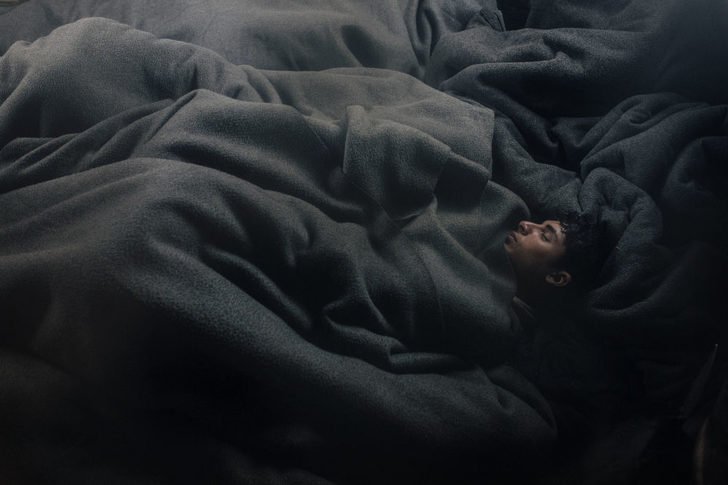 In the photo of the Italian photographer Francesco Pistilli's 'Life in Hell', Syrian refugees sleeping on the train station in Serbia's capital Belgrade were screened.
9)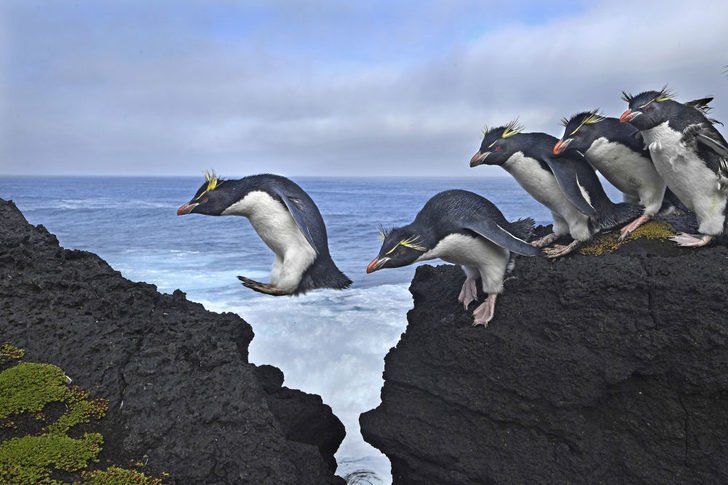 The photograph of Thomas P. Peschak's 'Atlas', financed by the judge's 'Nature' category, was taken at Marion Island in the Indian Ocean.
10)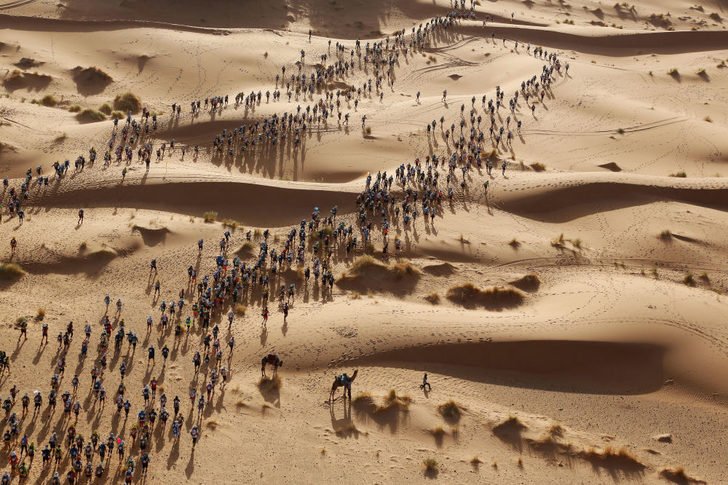 Erik Sampers's 'Sand Marathon' photo was taken in the Sahara Desert.
11)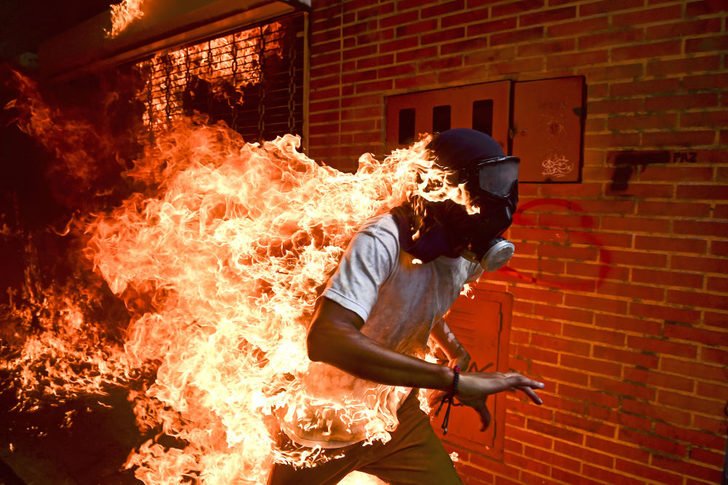 Photograph by Ronaldo Schemidt's 'Crisis in Venezuela' photo shows a participant of anti-government protests in Venezuela's capital Caracas.
12)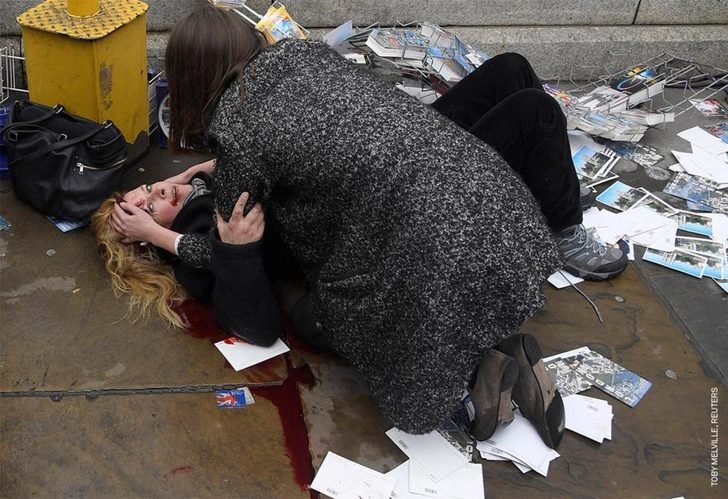 13)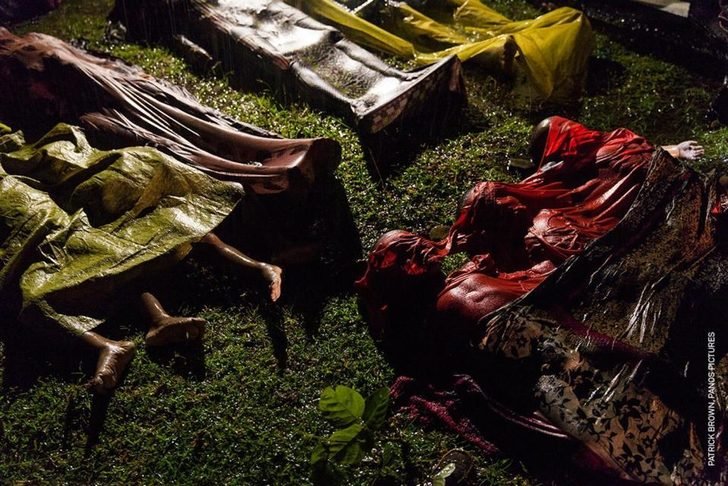 14)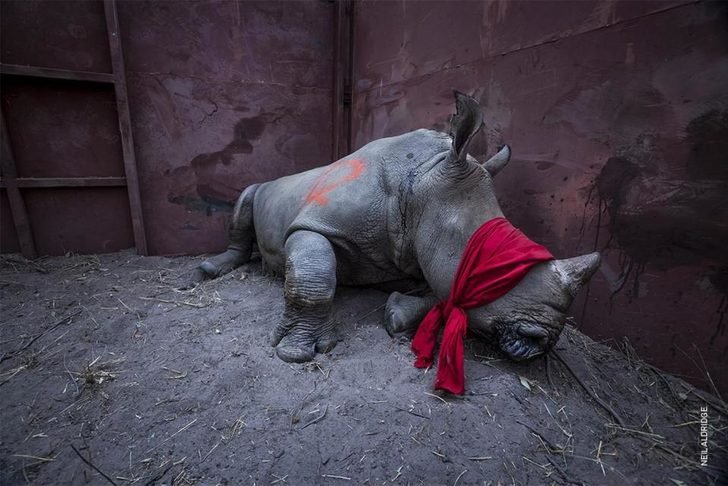 15)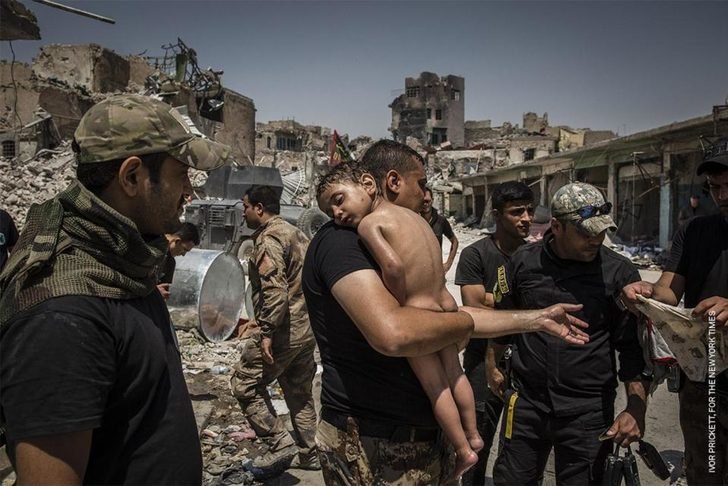 16)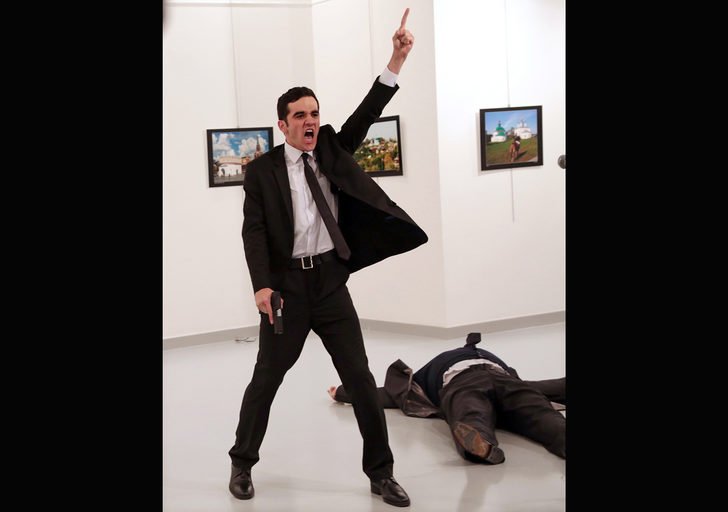 Assassination in Turkey: Mert Mevlut Altintas, Russian Ambassador Andrei Karlov is shot and killed after yelling at an art gallery in Ankara on December 19, 2016.
17)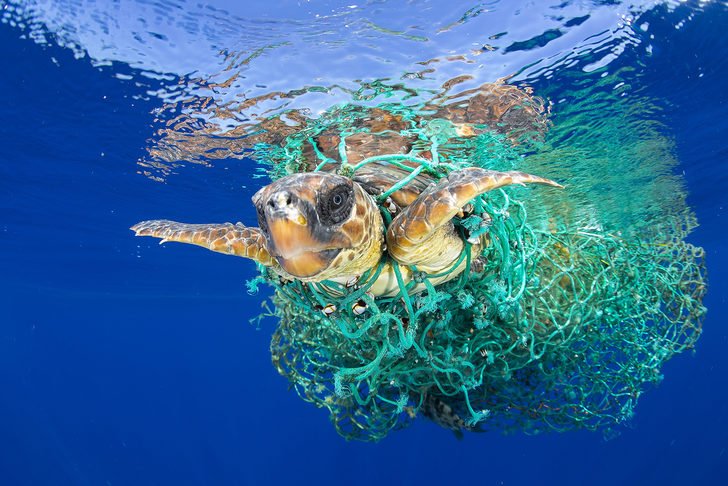 Nature, First Prize: On 8 June 2016, a sea turtle swimming in the fish net on the coast of Tenerife, Spain, Canary Islands, is swimming.
18)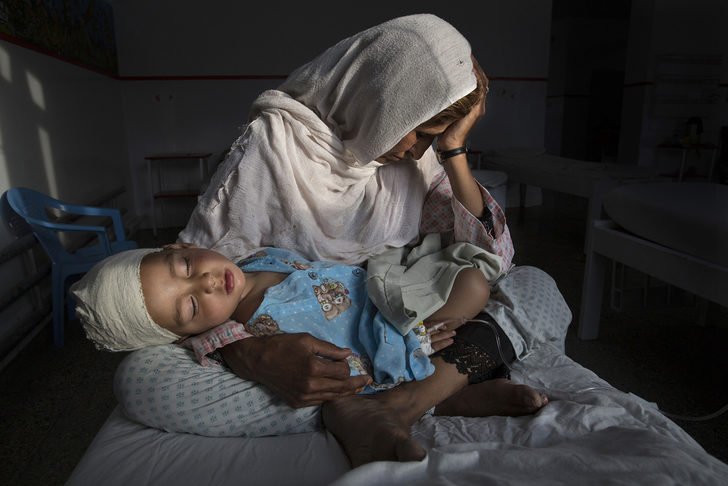 Daily Life, First Prize: Silent Victims of a Forgotten War: A woman holding a two-year-old nephew who was injured after a bomb explosion in Kabul on March 29, 2016.
19)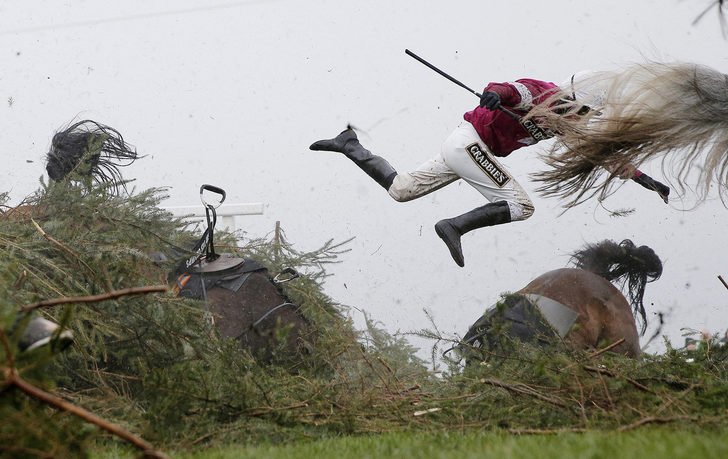 Sports, First Prize, Jokey Nina Carberry rolls with her horse on the April 9th Grand National Walking Race. 2016, Liverpool, England
20)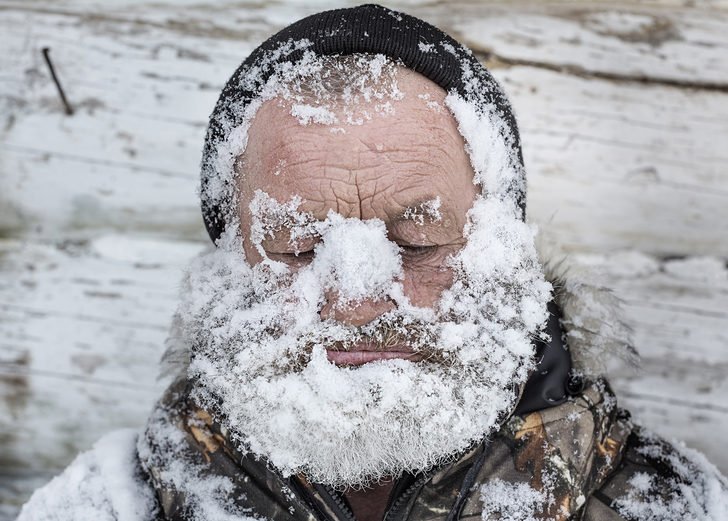 Second Prize in Everyday Life: Yolun Story
21)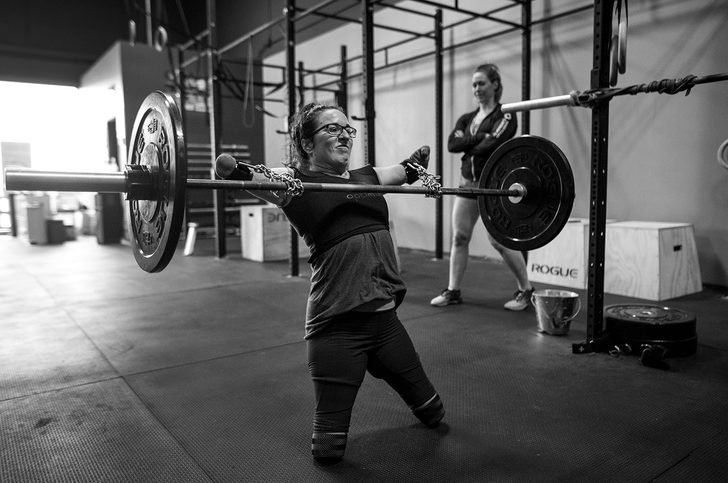 Sports Third Prize: Story Adapted Sportsman: Lindsay Hilton
22)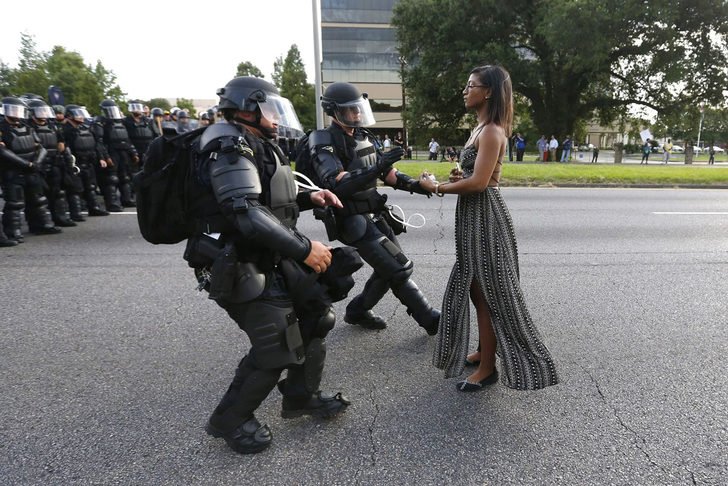 Contemporary Issues First Prize: A lone activist Ieshia Evans
23)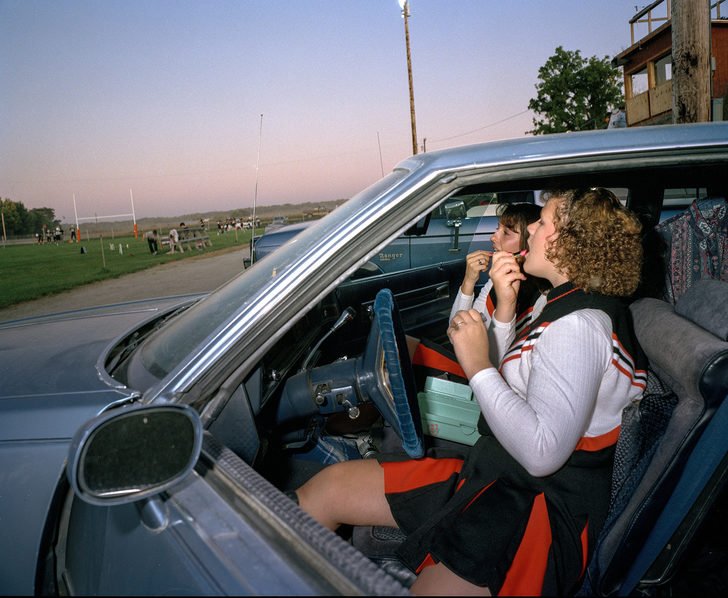 Long Term Projects, Third Prize: Cheerleader Melissa Bernadt and Jennifer Burnedt are getting ready to play at home in the evenings.
24)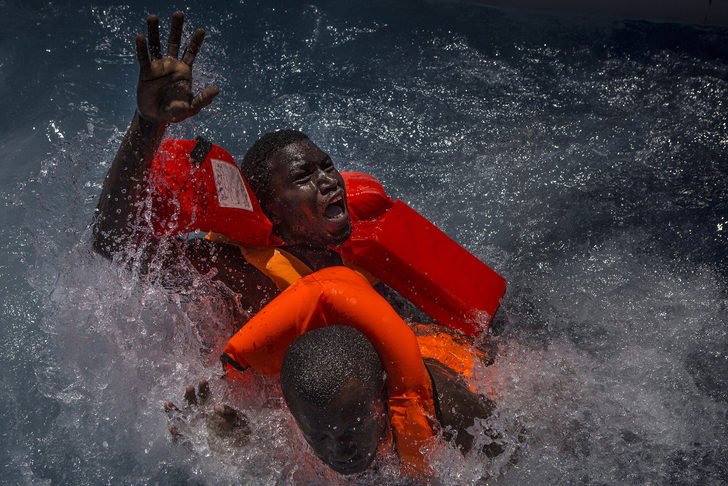 Spot News Third Prize: Mediterranean Migration: Two men are panicking and fighting in the water during rescue.
25)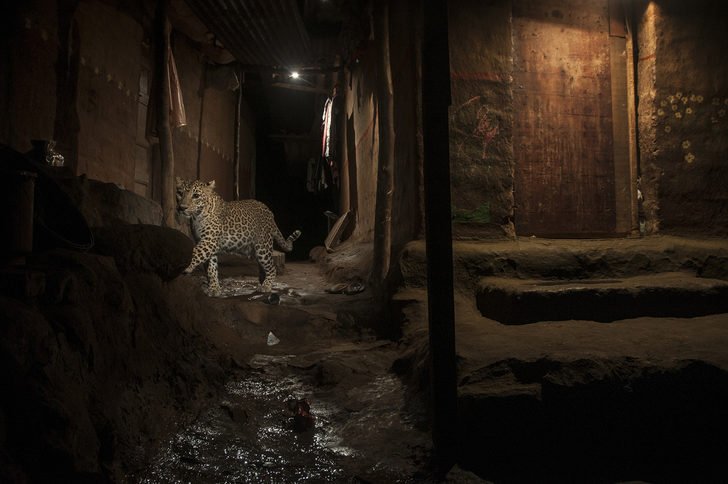 Nature Second Prize: Bahçemde Bekarlar-Büyük Cat: A wild leopard
26)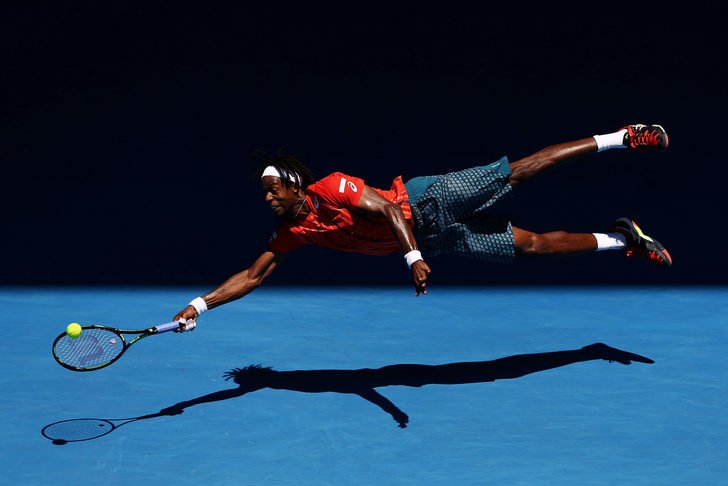 Sports, Second Prize: Single Dive
27)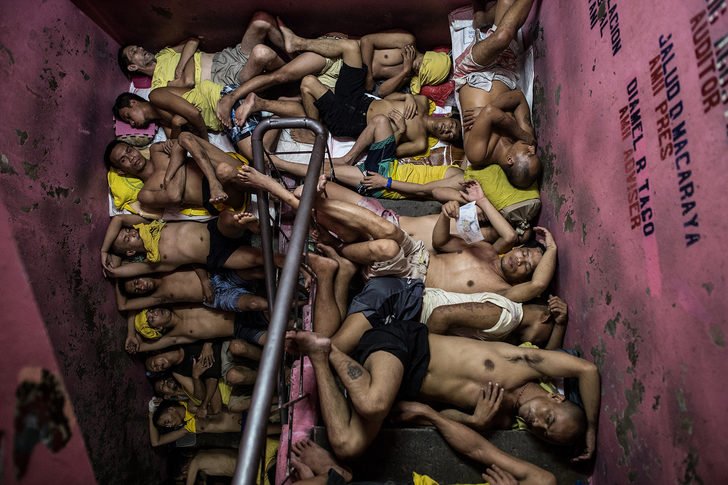 General News Third Prize: Life in the Philippines's Most Crowded Prison
28)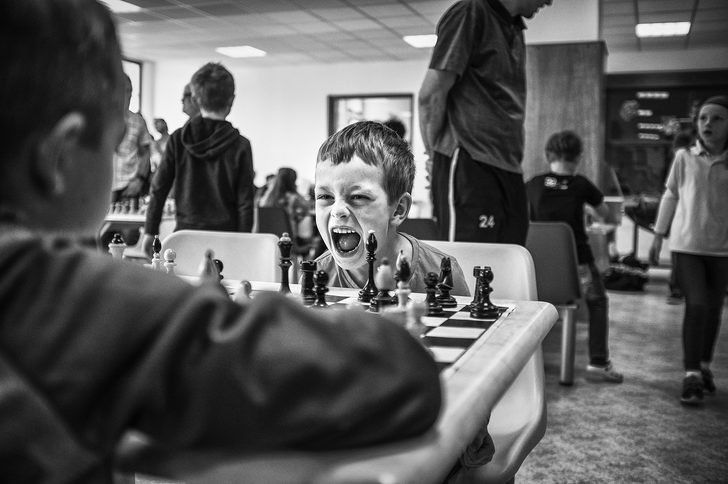 Sports Second Prize: Young Chess Tournament: Young chess player expresses his feelings during the game.
29)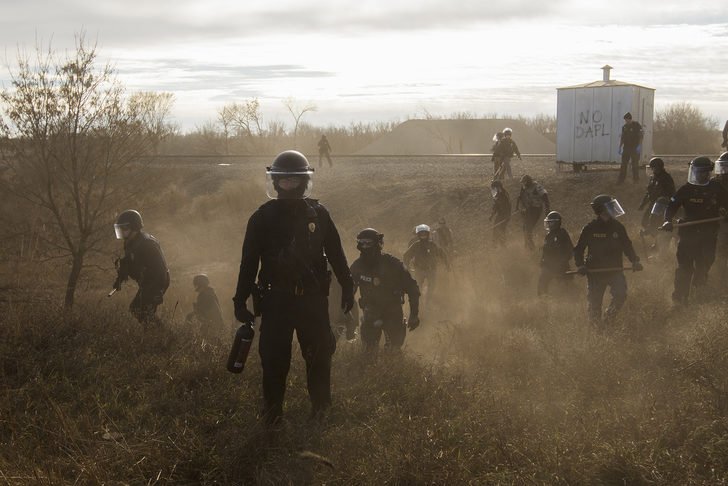 Contemporary Subjects First Prize
30)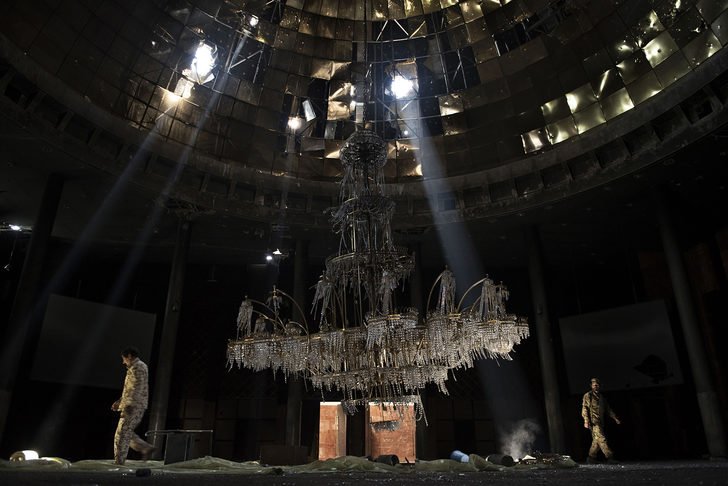 General News Third Prize: The warriors of the Libyan forces under the Tripoli government are walking around a huge chandelier in the conference room at the Ouagadougou Congress Complex.
31)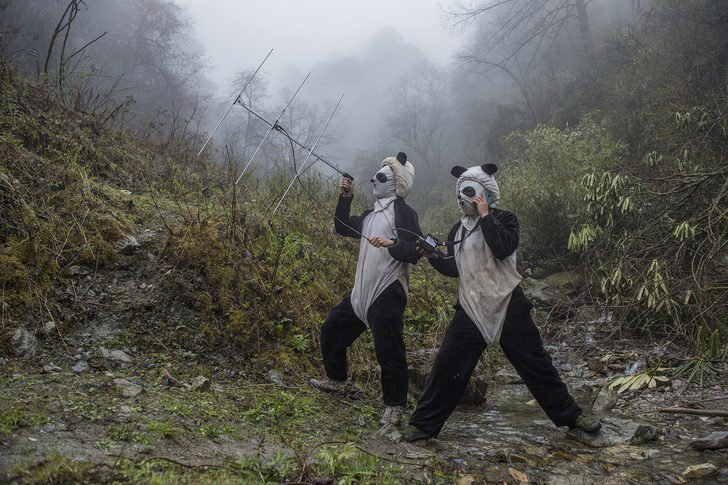 Nature, Second Prize: Pandalar Wild Nature: In the wide forested area of Wolong Reserve, panda guards Ma Li and Liu Xiaoqiang listen to radio signals
32)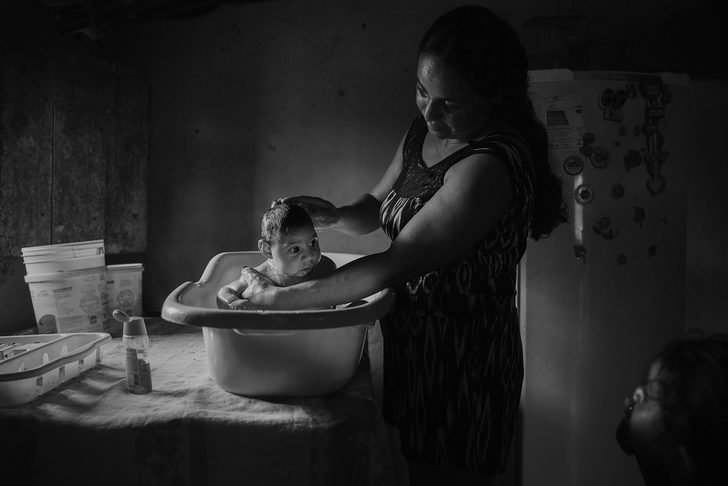 Contemporary Issues, Second Prize, Stories of Zika Virus
33)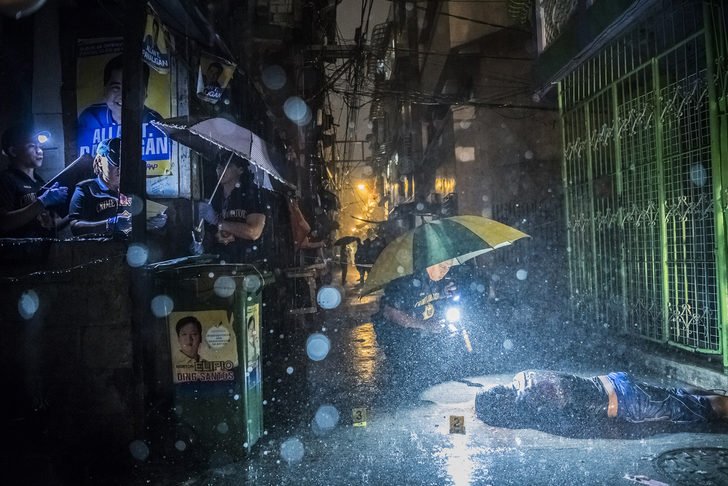 General News First Prize
34)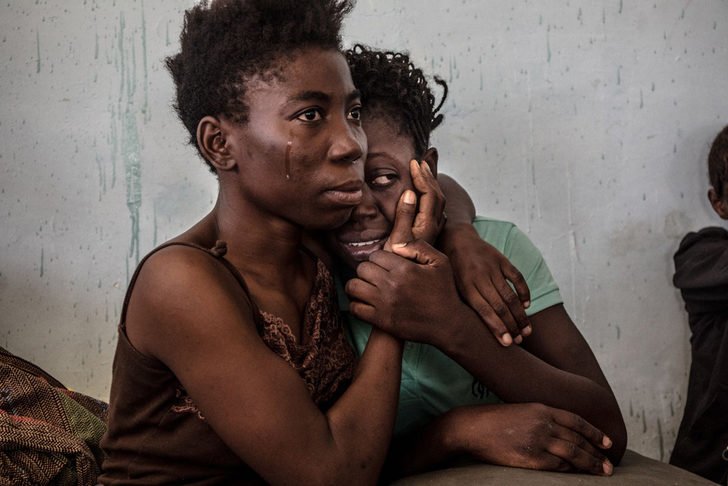 Contemporary Issues Third Prize, Libyan Fugitive Immigrant: Two Nigerian refugees are embracing a detention center for refugees in Syria in Syria on August 17, 2016.
35)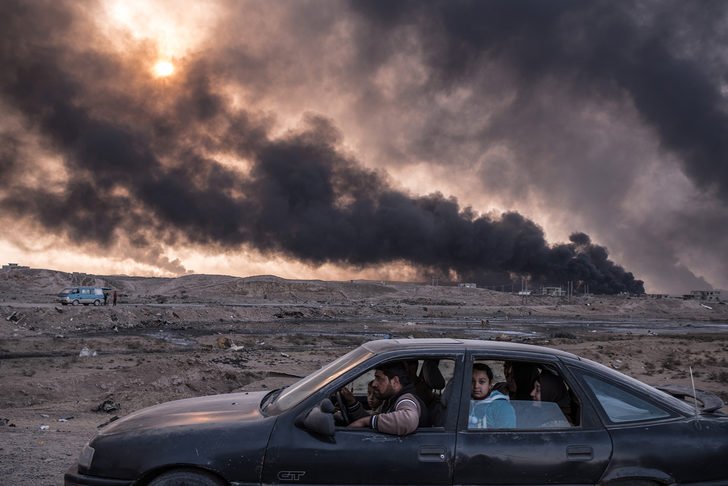 General News Second Prize: Battle of Reclaiming Iraq's Cities: A family runs away by burning oil fields in the Qayyara city of Iraq.
36)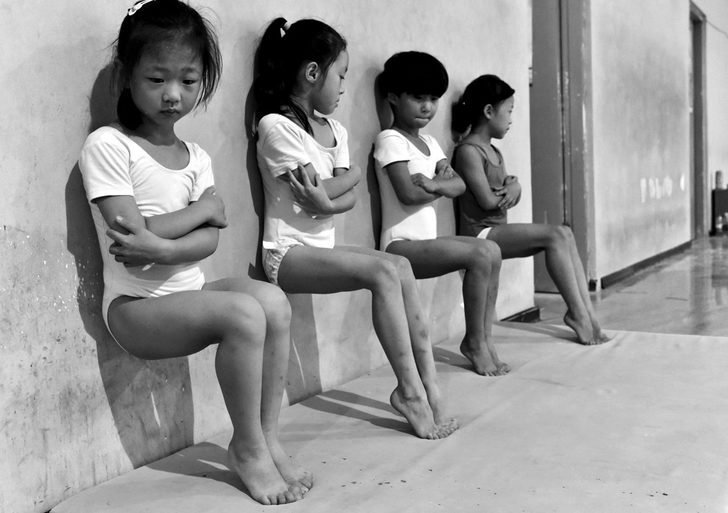 Daily Life, Second Prize: Four students of a gymnastics school in China are training toes for 30 minutes after lunch.
37)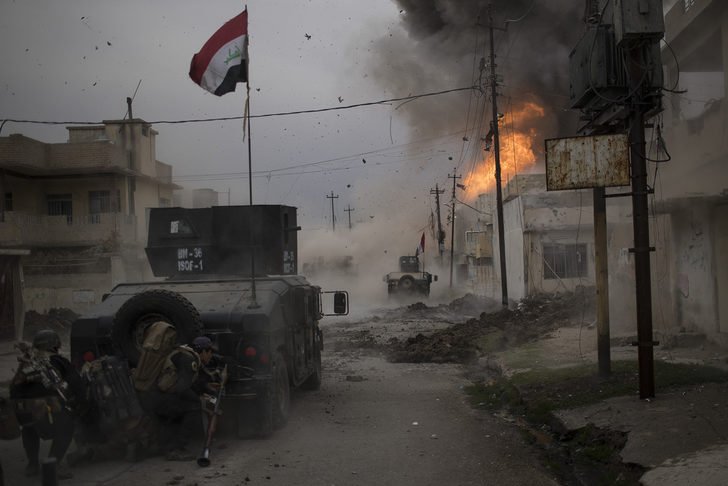 Spot News, Third Prize: Mosul Wars
38)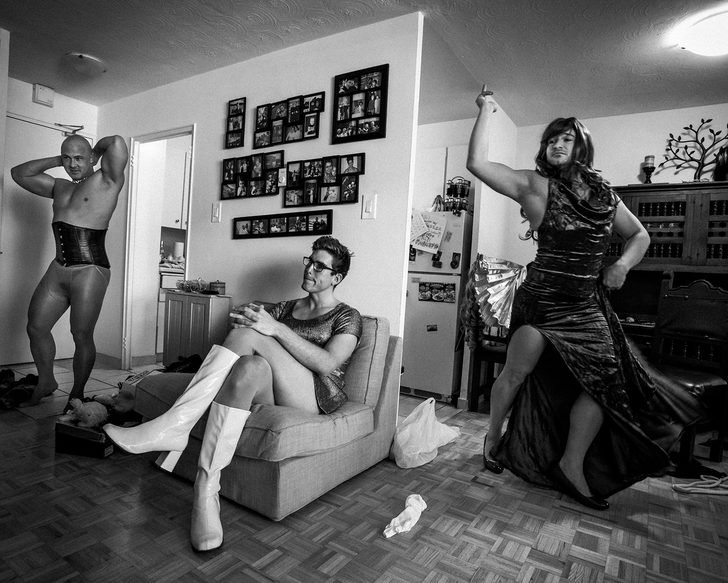 39)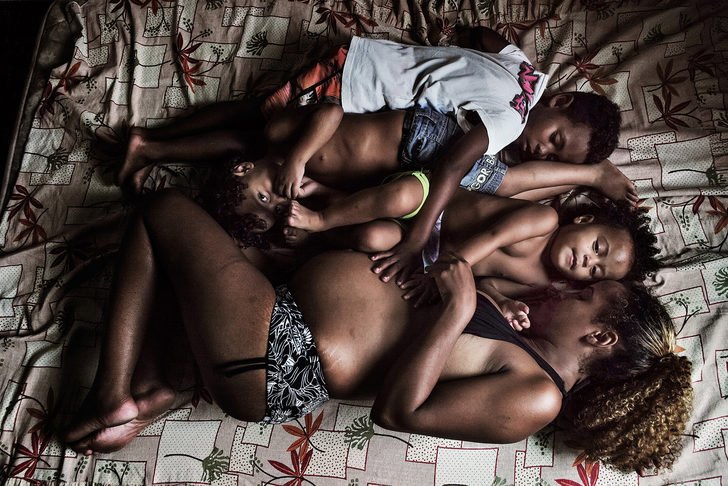 Contemporary Challenges Third Prize, Copacabana Palace: Three of the house and seven children (when the photo was taken) sit on a bed on the floor.Soon your son will be born.
40)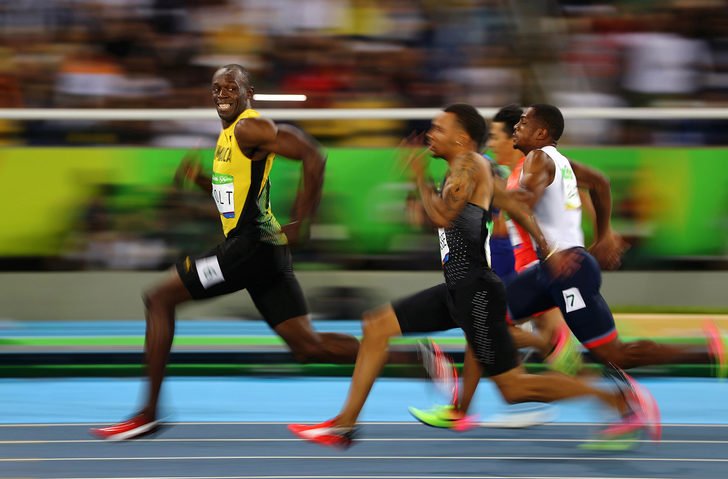 Sports, Third Prize: Jamaicali Usain Bolt, who won the 100-meter semi-final sprint at the 2016 Olympics in Rio de Janeiro, Brazil, is smiling.
41)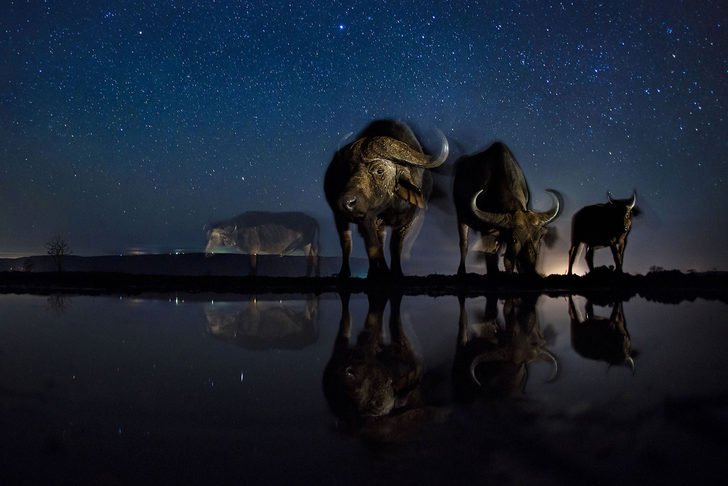 Nature, Third Prize: Buffalolar at the drink station
42)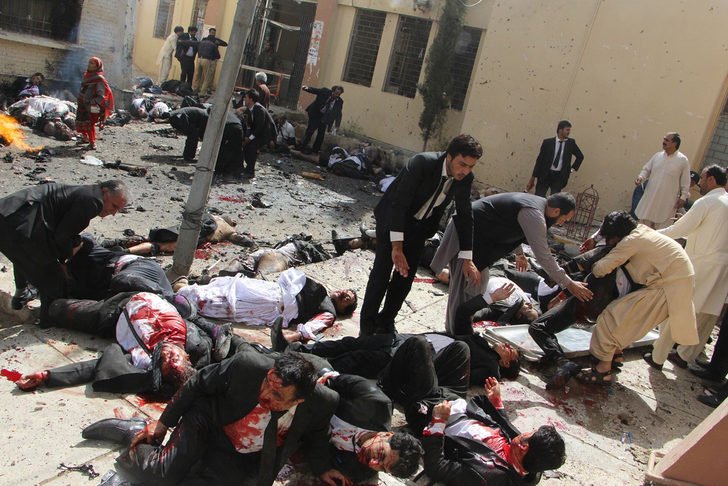 Spot News, First Prize: Bombed attack in Pakistan
43)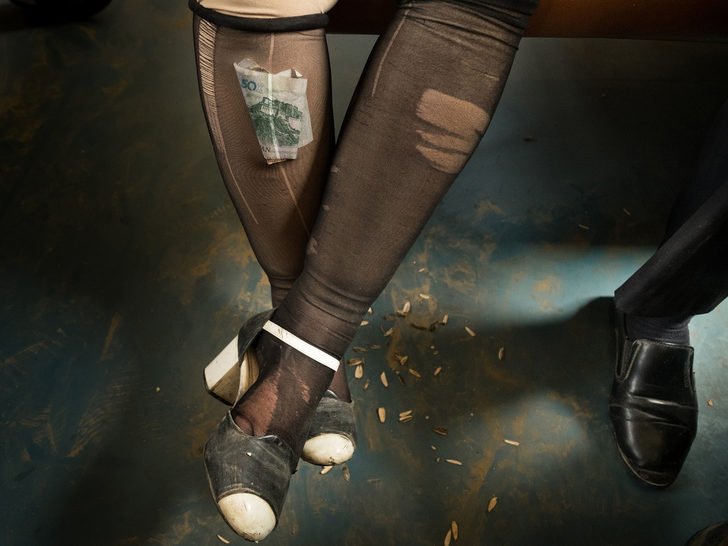 Third Prize in Everyday Life: An Uighur woman carries money in her socks.
44)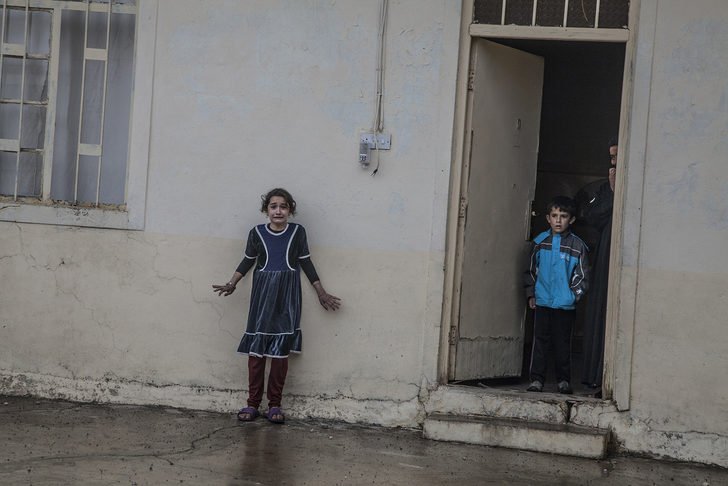 General News First Prize: Iraq Special Operations Force is looking for houses in Gogjali, a county east of Mosul.
45)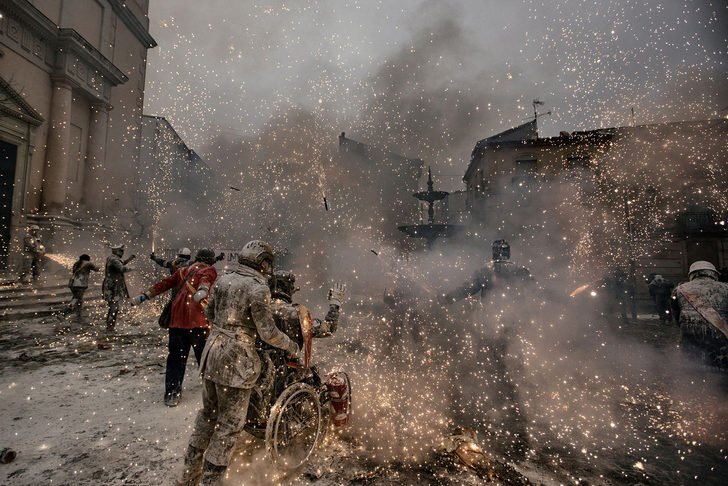 People Second Prize, a square from the "Brutal War" that takes place every year on December 28th at Ibi in the Alicante province of Spain.
46)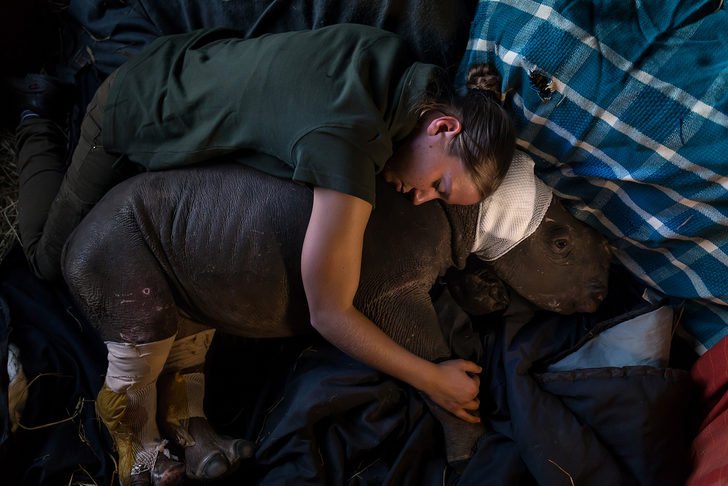 Nature, First Prize
47)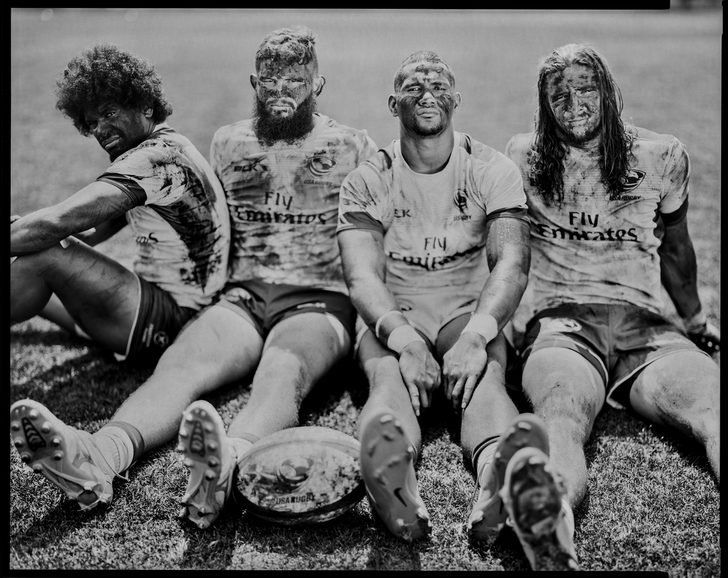 people, Third Prize
48)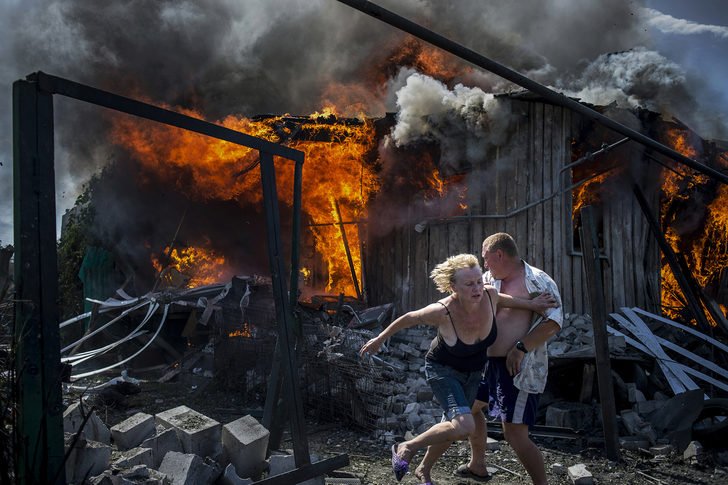 Long-Term Projects First Prize: Ukraine's black day: civilians are fleeing a fire in a house destroyed by an air strike in the village of Luhanskaya.
49)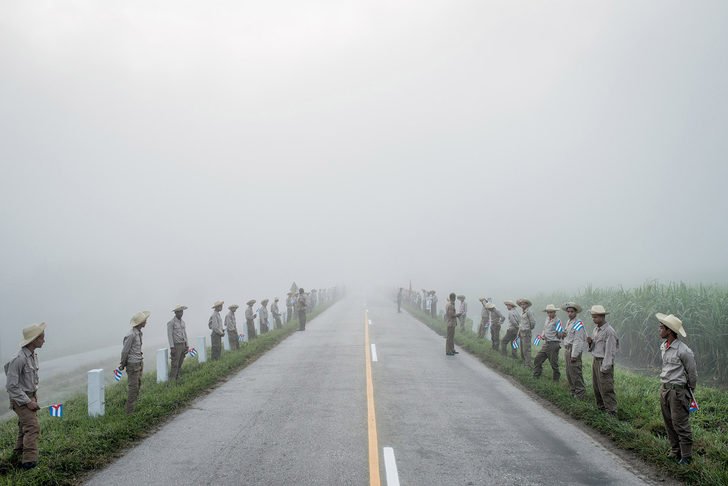 Daily Life, First Prize: Dawn Time People waiting along the road to Santiago de Cuba for Fidel Castro's funeral.
50)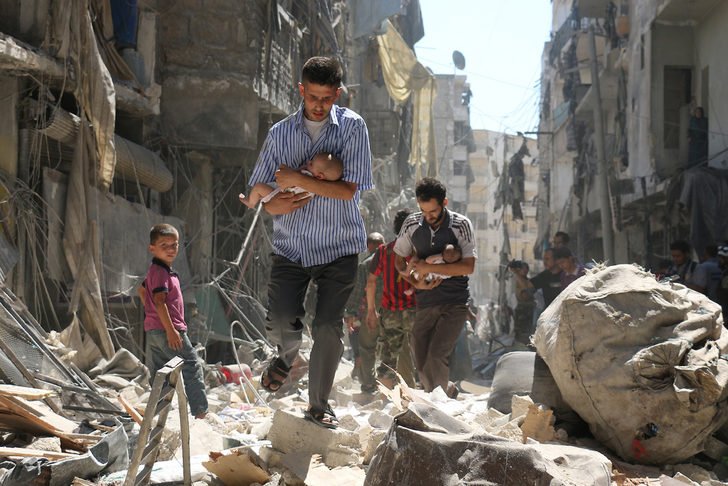 Spot News Second Prize: Syrian men carrying their babies after the air attack on Aleppo on 11 September 2016 are heading towards the rubble of the collapsed buildings.
It took a little longer to prepare .. hopefully you like it.. :)