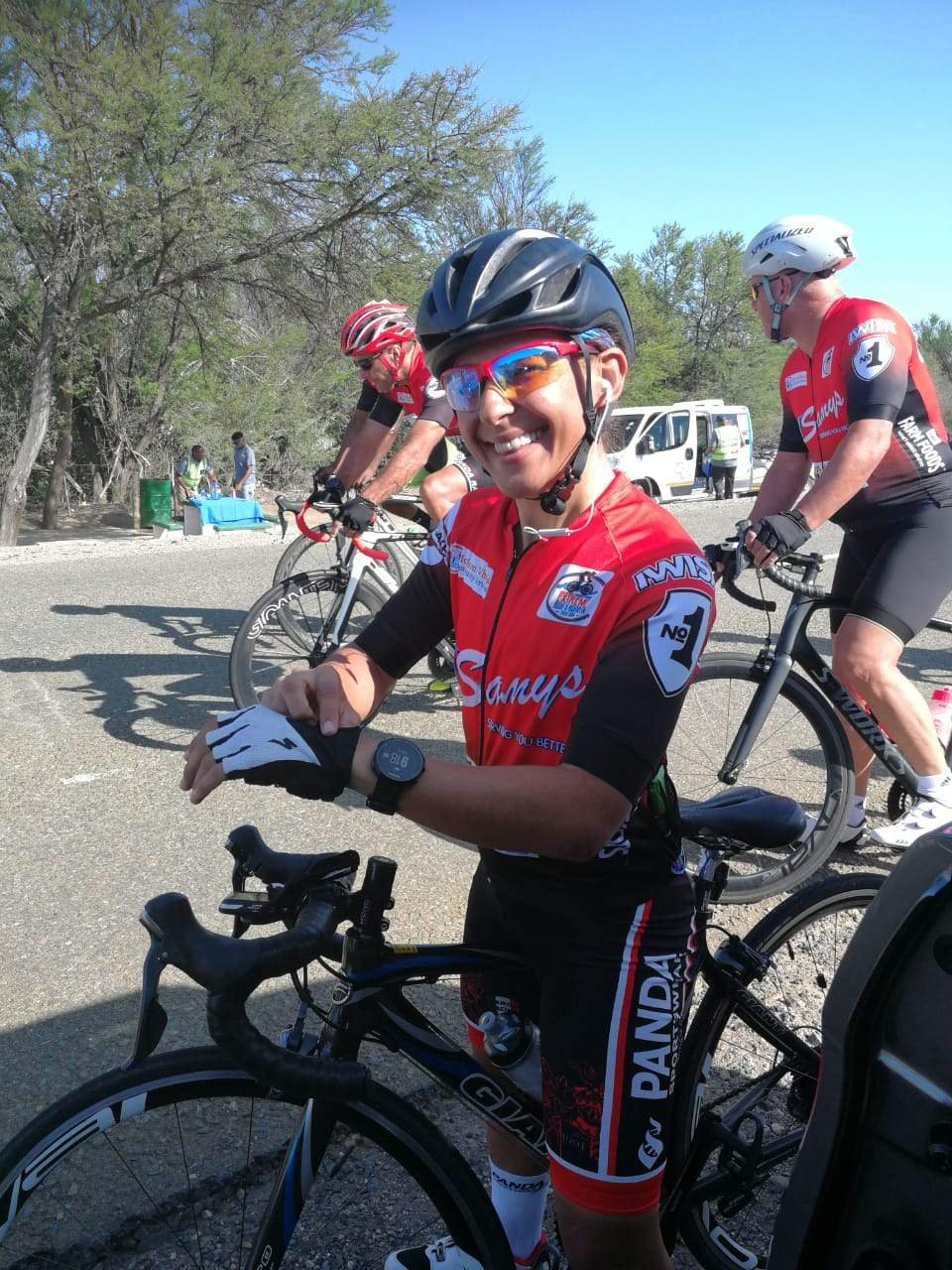 This is the tiniest riders on the tour. Perfectly dubbed with the nickname "Dyno" as small as she is she managed to outride even the biggest pro riders. Not stopping once to get off during the entire 1000km tour.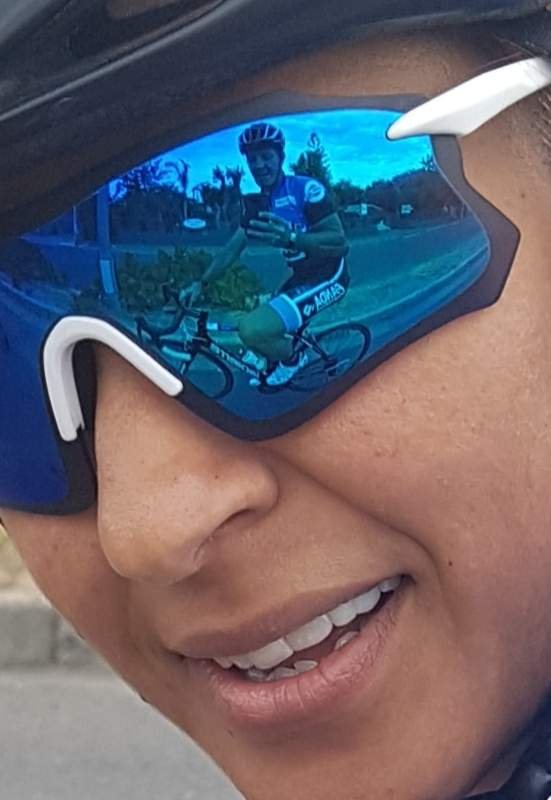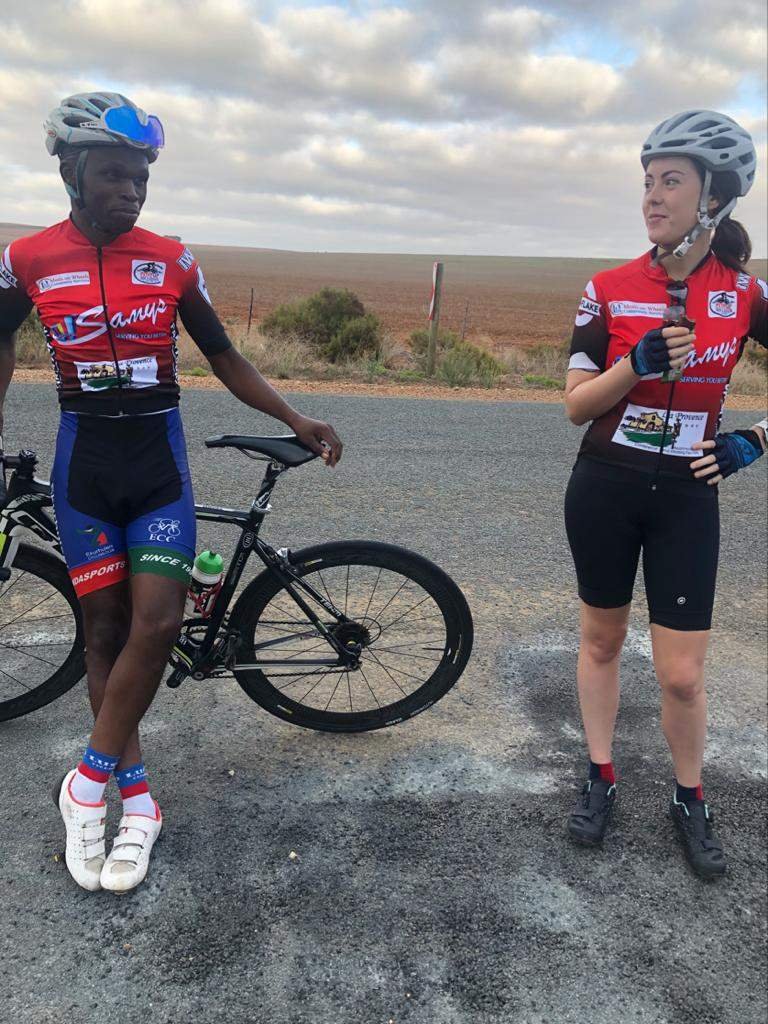 Letson and Ciska taking a short break. Letson was crowned king of the hills. A new category started this year bringing accolades to the person who conquers the hills in first place. It was Ciskas first ever tour and she stuck with the group all the way.
Very impressive stats for someone who only started riding a few months ago. The determination and resolve is something truly inspiration and embodies what the tour is all about.
Mind over matter resulting in a successful completion of what can only be described as a grueling ride.
Well done Cindy, Ciska and Letson. You guys rock!!!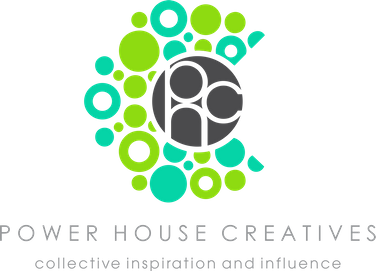 Connecting the people of #STEEM across South Africa. #steemsa
JOIN US ON DISCORD (South Africans Only)
JOIN US ON TWITTER
JOIN US ON FACEBOOK
Posted using Partiko Android