*Hello everything together.
-Hallo alles zusammen.-
*I am in Faliraki near Rhodes my first activity was rather sensual and paddling.
-Ich bin in Faliraki bei Rhodos meine erste Tätigkeit war doch eher Sportlich und bin Paddeln gewesen.-
*I see left in the picture
-Mich sieht man Links im Bild-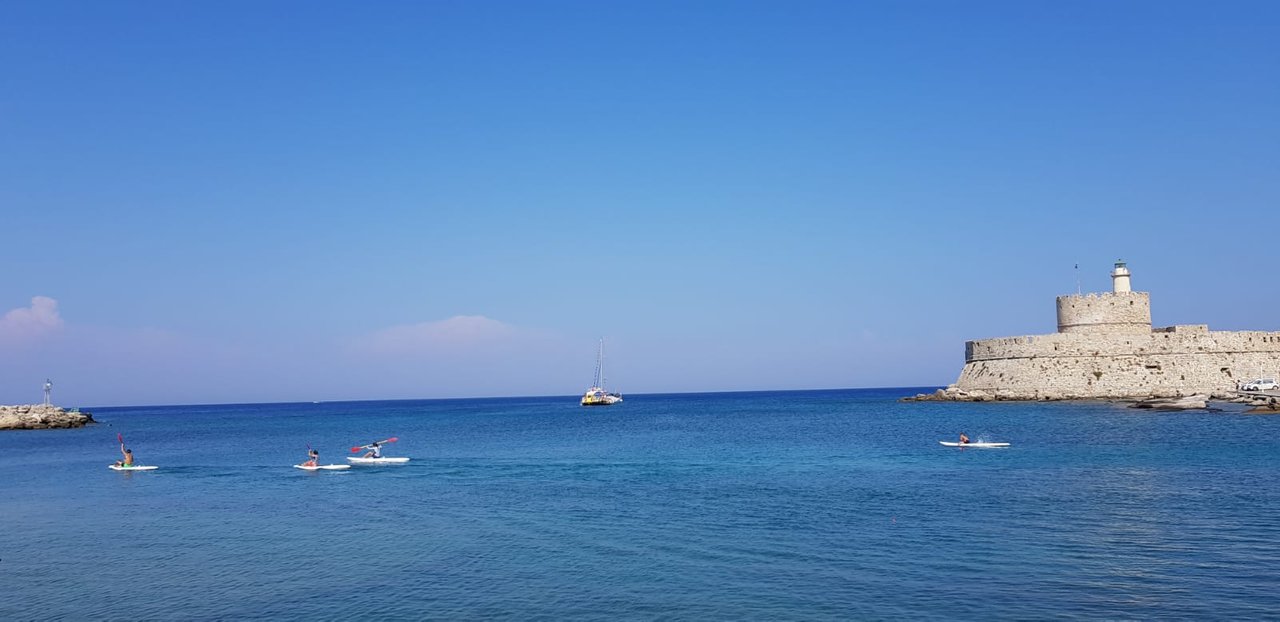 *When I was done and recovered I made this photo where a deer can be seen on it. Immediately I asked a resident what it is all about.
-Als ich fertig war und mich erholte machte ich noch dieses Foto wo ein Hirsch drauf zu sehen ist. Sofort fragte ich einen einwohner was es damit auf sich hat.-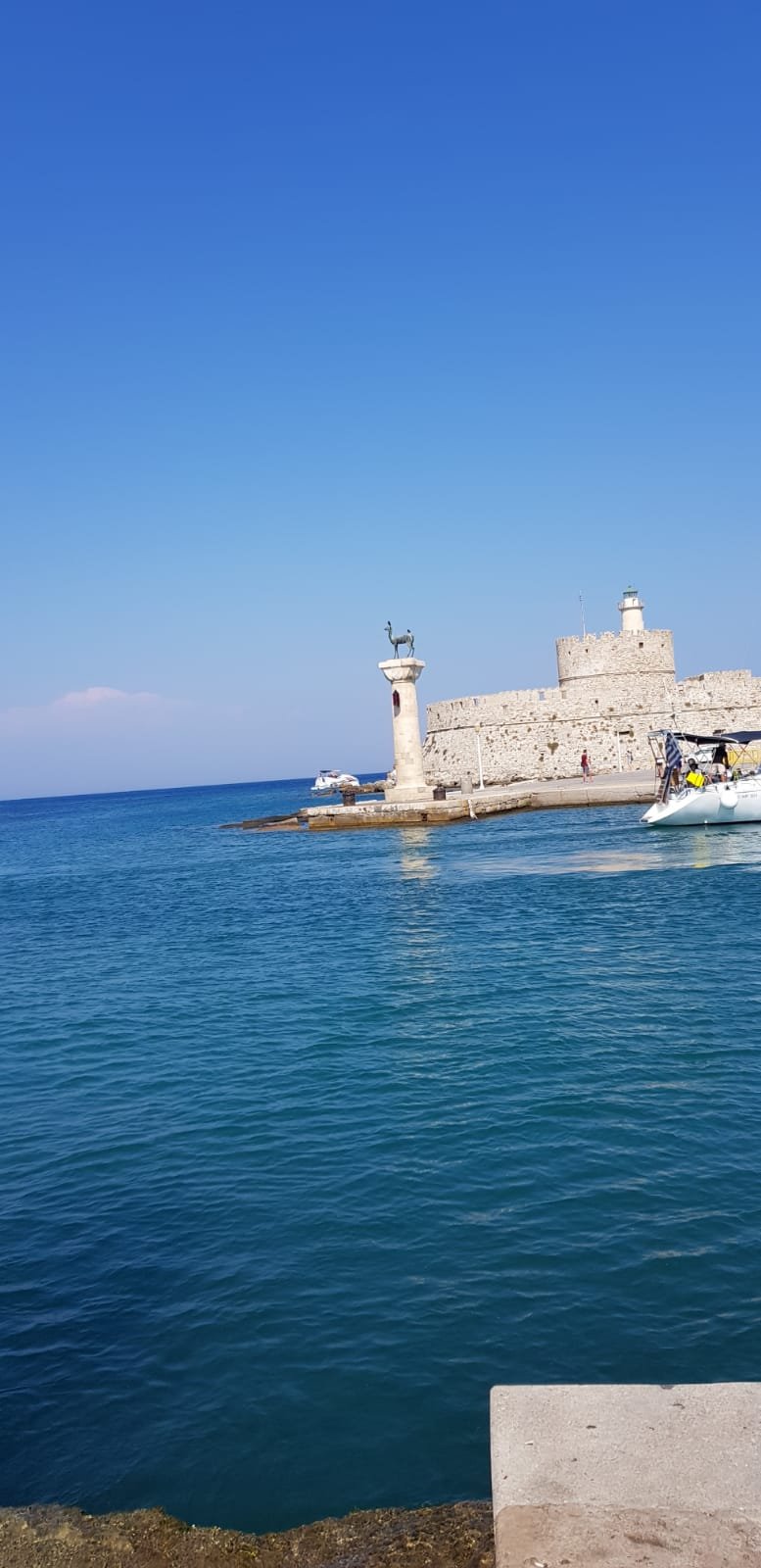 He said that the deer is the symbol of the island of Rhodes, legend has it that there were innumerable venomous snakes inhabiting the island at that time. The Rhodians were afraid of leaving the island, but they had an oracle and questioned it in Delphi. The answer was that they should put deer on the island to drive out the evil and protect the island. No sooner had this been done than the deer drove the snakes.
-Er sagte das der Hirsch das Symbol der Insel Rhodos ist, die legende besagte, dass es damals unzälige giftige Schlangenarten die Insel bewohnten. Die Rhodier hatten Angst davor, die Insel deshalb verlassen zu müssen. Doch sie hatten ein Orakel und befragten es in Delphi. Die Antwort war, das sie Hirsche auf die Insel ansiedeln sollten um das Böse zu vertreiben und die Insel zu schützen. Kaum war das getan vertrieben die Hirsche die Schlangen.-
*That was already my day, now I sit on my patio and enjoy the rest.
I wish you a nice evening.
-Das war auch schon mein heutiger Tag, jetzt sitze ich gemütlich auf meiner Terrasse und genisse die ruhe.
Ich wünsche euch noch einen schönen Abend.-