Met up with someone who had an extra ticket in the lower level, and brought my camera along. Decided to try a few shots with the f1.8 prime lens.
Since I am a Nats fan I focused mostly on pictures of Nats players. The starter for the Nats was Stephen Strasburg.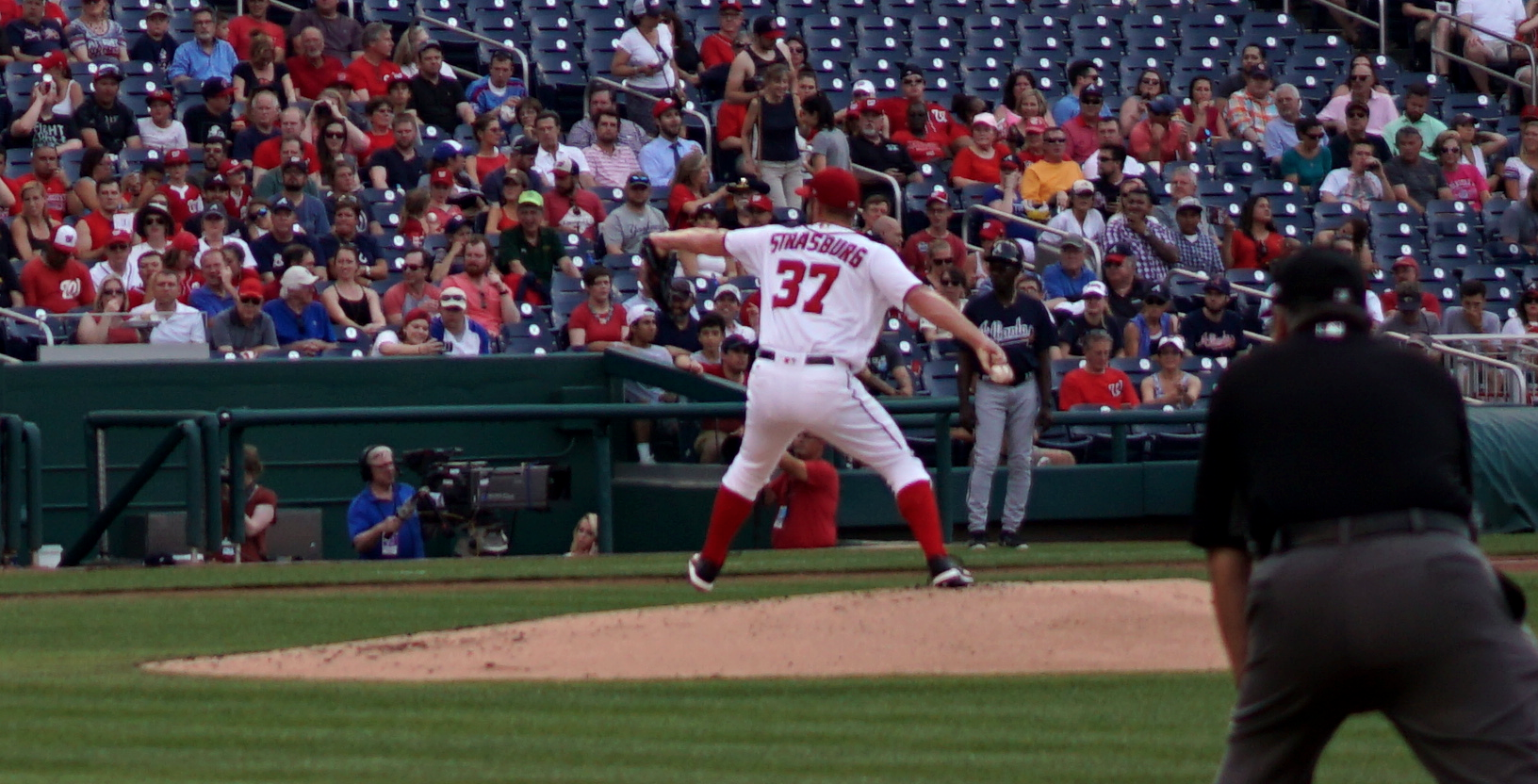 Here is our leadoff man and shortstop following through on a single.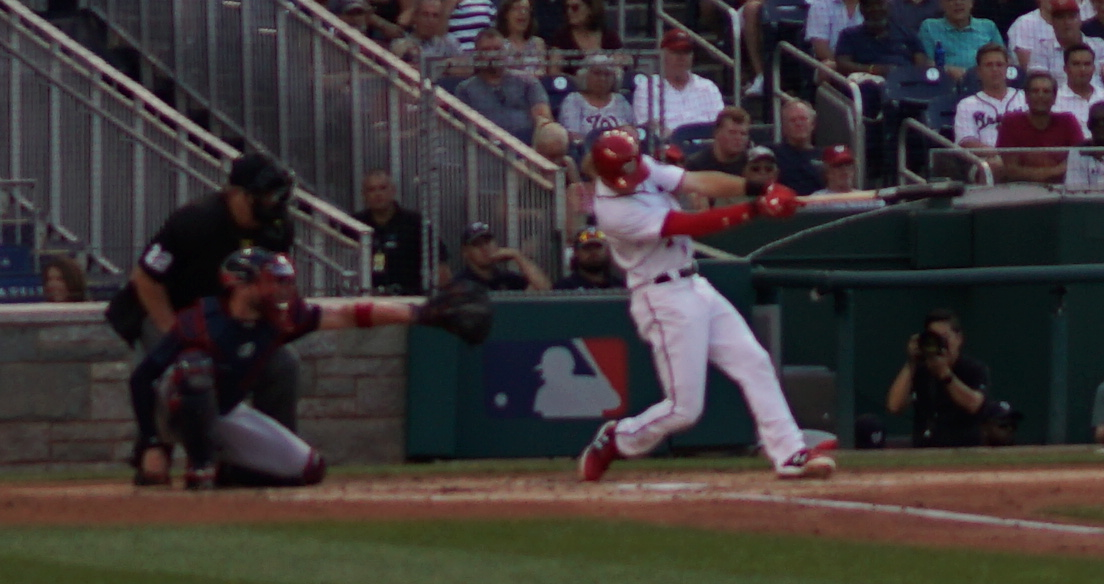 Here is Bryce Harper just missing on a pitch.

Rendon hits a sac fly in the second to put the Nats up 4-3.

Here is Thomas Jefferson boasting to Teddy Roosevelt after winning the President's Race.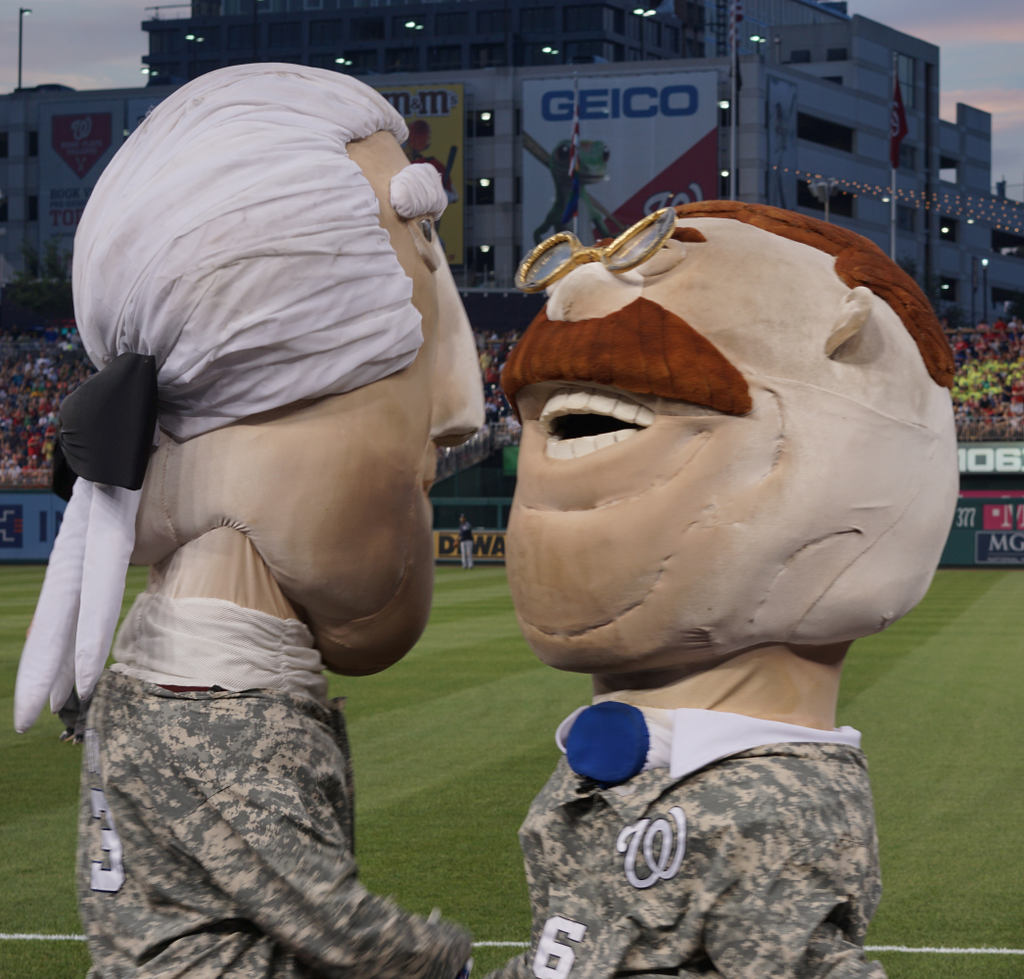 The score was 9-6 Nats in the top of the fifth, and Strasburg was still rolling despite the trouble.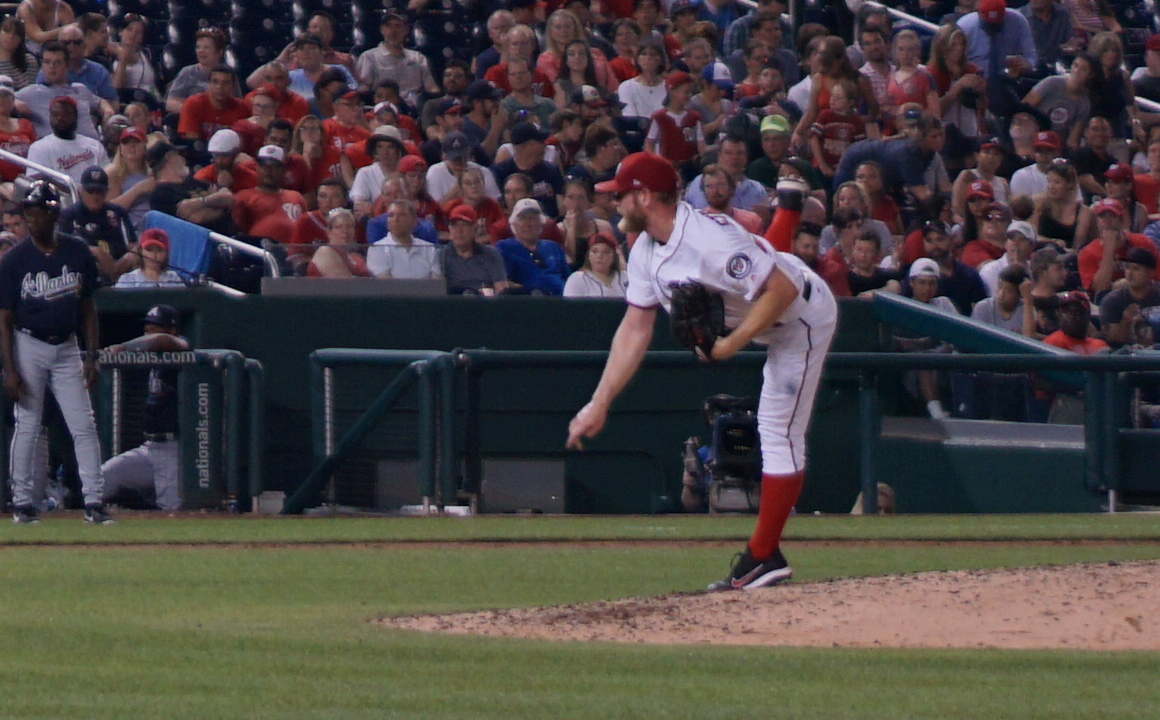 At this point I put the camera away for the night and focused on drinking alcohol. Unfortunately this ended up being a tough game. The bullpen blew it for the fourth straight game. Here is a chart showing the win expectancy throughout the game: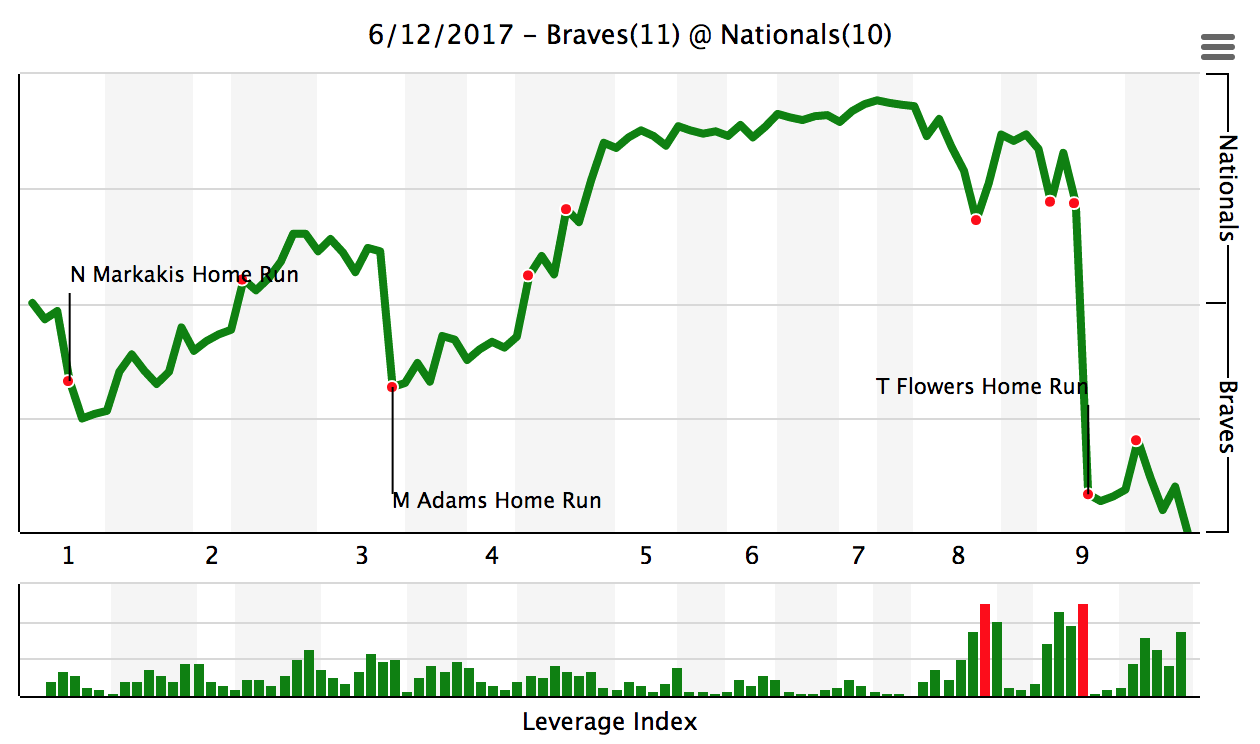 You can see a more complete summary of the game here at Fangraphs.