In the wintertime here in the Washington, D.C. area we often get freezing rain. These photos are from last fall.
The freezing rain drips along the branches and some of it freezes on the branch.
The freezing tends to accumulate towards the ends of leaves and starts to form weird looking icicles.
Some plants seem to create longer icicles than others.
This one in particular looked absolutely alien.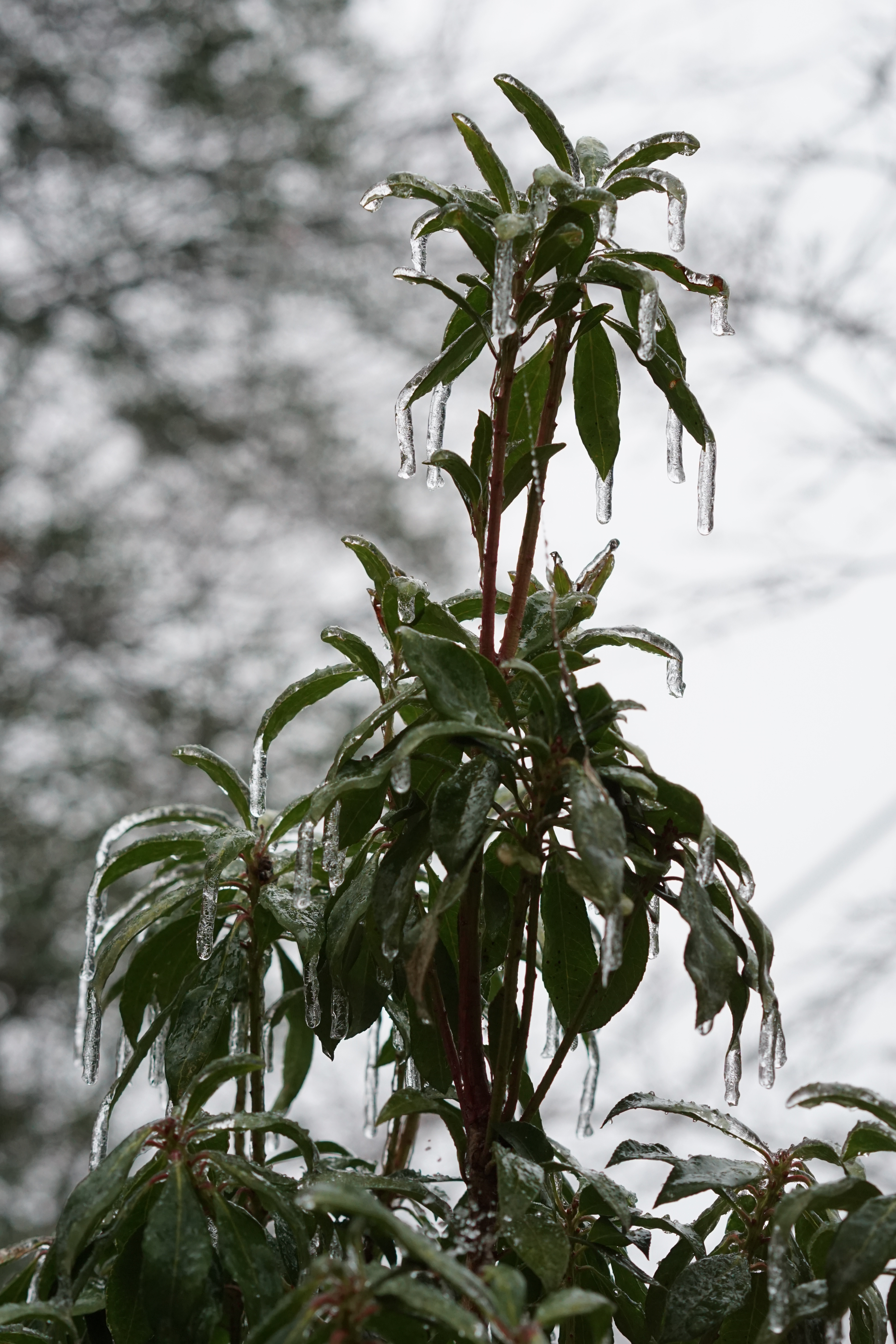 One more shot - two frozen buddies.
Cheers!