Hello hello my friends. Here I am showing you one image of my friend Sarah that has given me an incredible amount of grief. Why do you ask? Because I just plain couldn't decide what direction I wanted to take the edit.
Sometimes I get so caught up when I am taking the images and I don't have a direction of style I want the final images to look, when I finally sit down at my computer I struggle with how I want the outcome to be. I created the crown using a simple black headband and some wire from Hobby Lobby and just began wrapping and creating loops until I was happy with the design, it took me less then 10 minutes to create but I do like how it ended up.
Sarah had makeup previously done from a prior shoot that afternoon (this was taken at a shootout) so I attempted to change/add more teal tones versus the blue that was already there.
I hope you enjoy!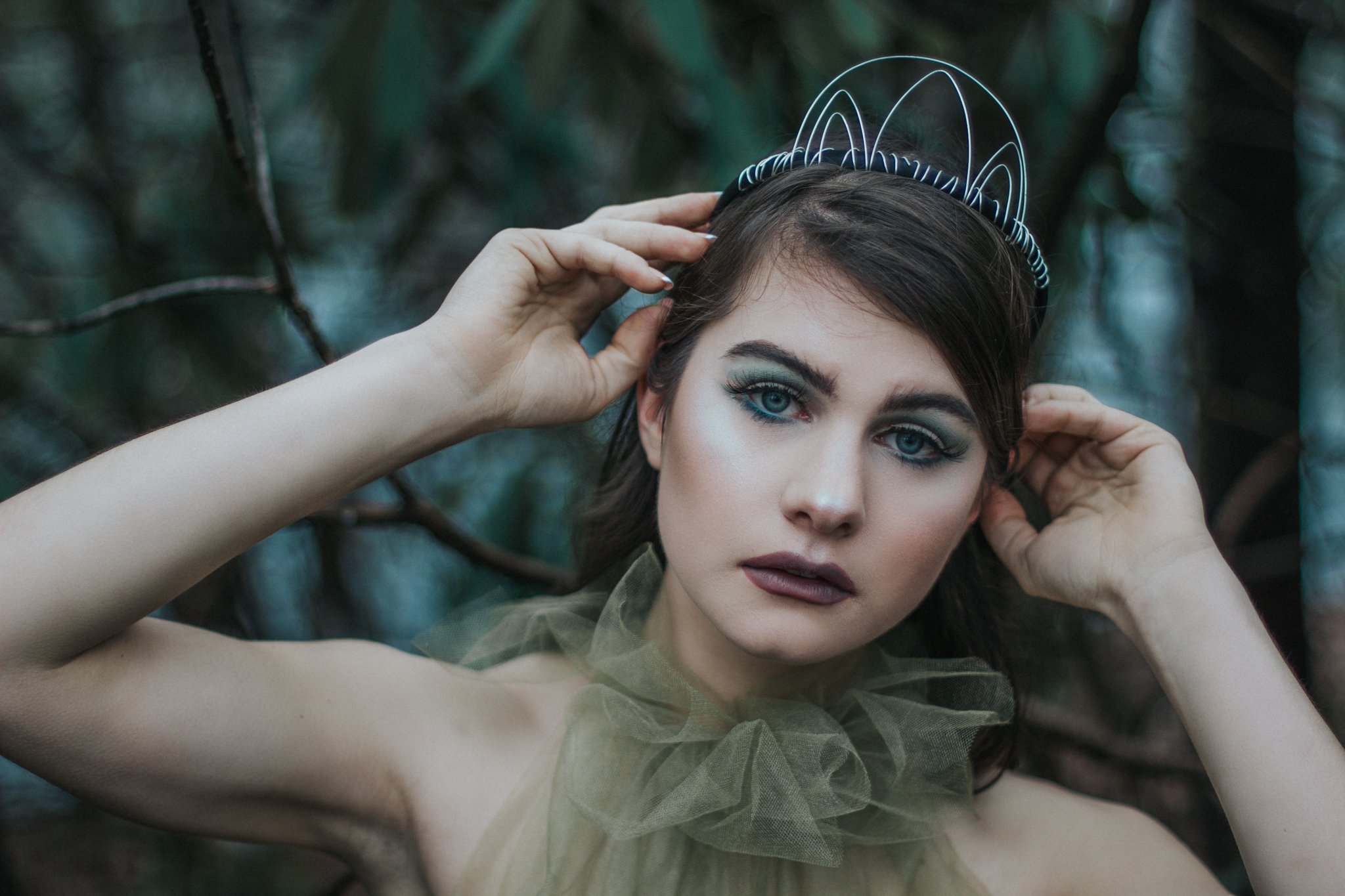 All images were shot with a Canon Rebel T2i + 50mm 1.4 and Processed in Photoshop and Lightroom.
xoxo - Nicole