Here is another shot of Magdy, our Bedouin guide who took us around the Sahara desert. This oasis is called magic spring or something like that, and is an awesome little oasis in the middle of the desert. Everyone stops here to rest under the palm trees during the midday sun, get some water, have lunch, let their camels have a drink, etc.
The local bedouin all got together a few years ago and built the pools, so that more people can use the gently flowing water source.
This exact oasis has been around for thousands of years, there is actual roman pottery broken all around this location!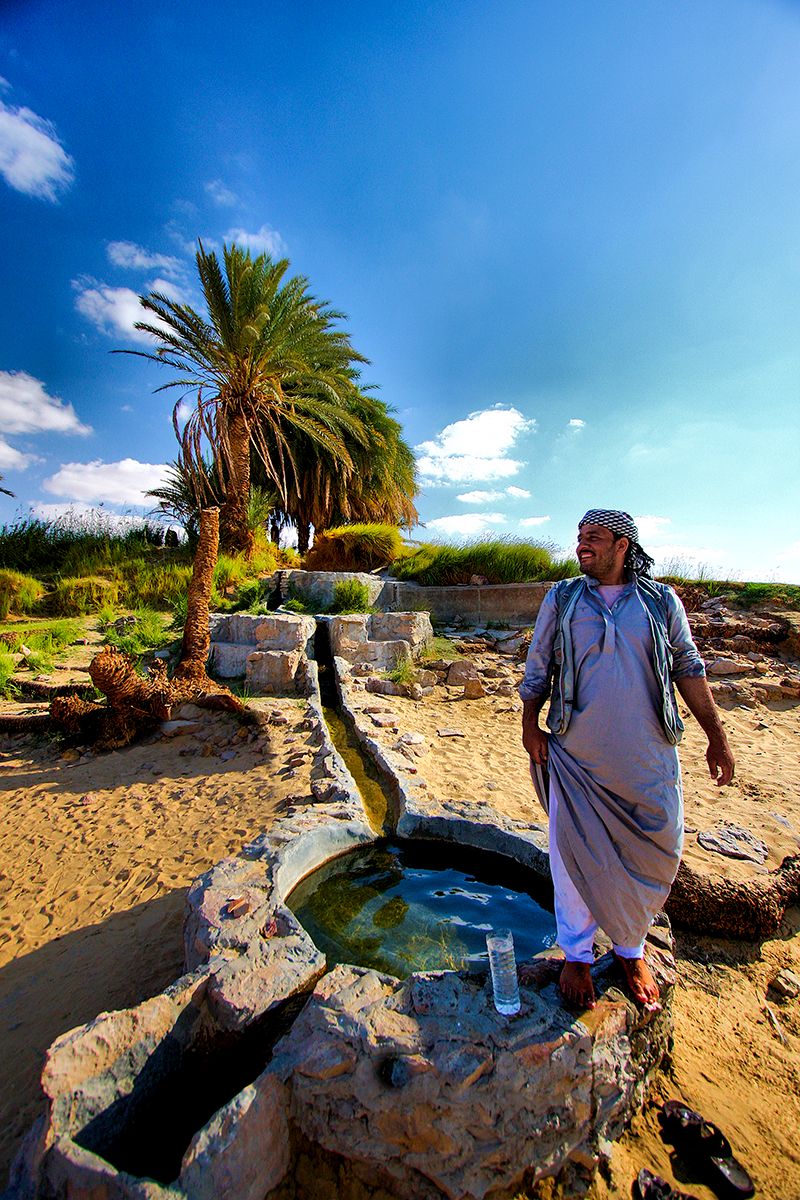 Camera: Canon 40D
Lens: 10-22mm @ 10mm
Shutter Speed: 1/800 sec
Aperture: f/3.5
ISO: 250
Click here to and see more of my photography :)