We loaded into a local bedouin's off-road vehicle and headed out on a 3 day journey through the Sahara Desert. We left the highway 4 hours from Cairo and spent the day diving over the sand, only seeing people once at an oasis. As the sun started to set, we pulled over to set up camp. I was going to sleep under the stars on an animal rug and sleeping bag so setup took 3 minutes. I then headed off all by myself to take some pictures. I came across these sets of camel tracks off into the distance while the sun set on the Sahara.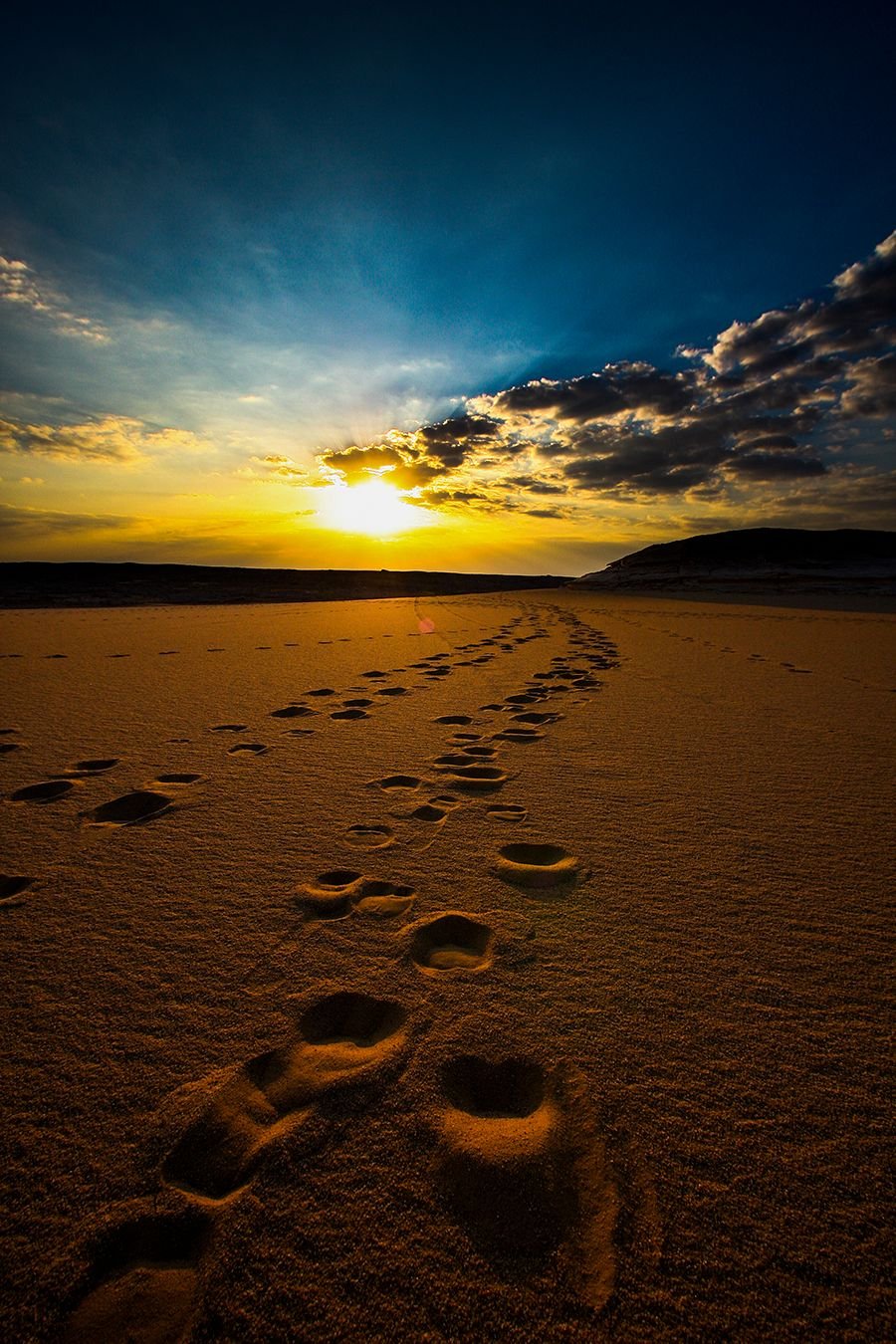 Camera: Canon 40D
Lens: 10-22mm f/3.5-4.5 @ 10mm
Shutter Speed: 1/200 sec
Aperture: f/8
ISO: 200
This was the most amazing trip I have ever been on: camping on mats under the stars without anyone around besides the 3 of us. No lights, sounds... no anything. Just the gentle wind and open skies.
Click here to and see more of my photography :)