One day I was playing around with a macro lens, trying to find things to shoot, when I realized you never see many egg photos. So to the fridge I went! I carefully cracked the top off, hoping to see some sort of awesome scene inside of the egg with the clear whites and a blob of yellow yolk looking like a scene from "2001: A Space Odyssey", but it wasn't quite what I was thinking in my head. But the cracked, glowing insides looked really cool, so I put together my macro setup to get this: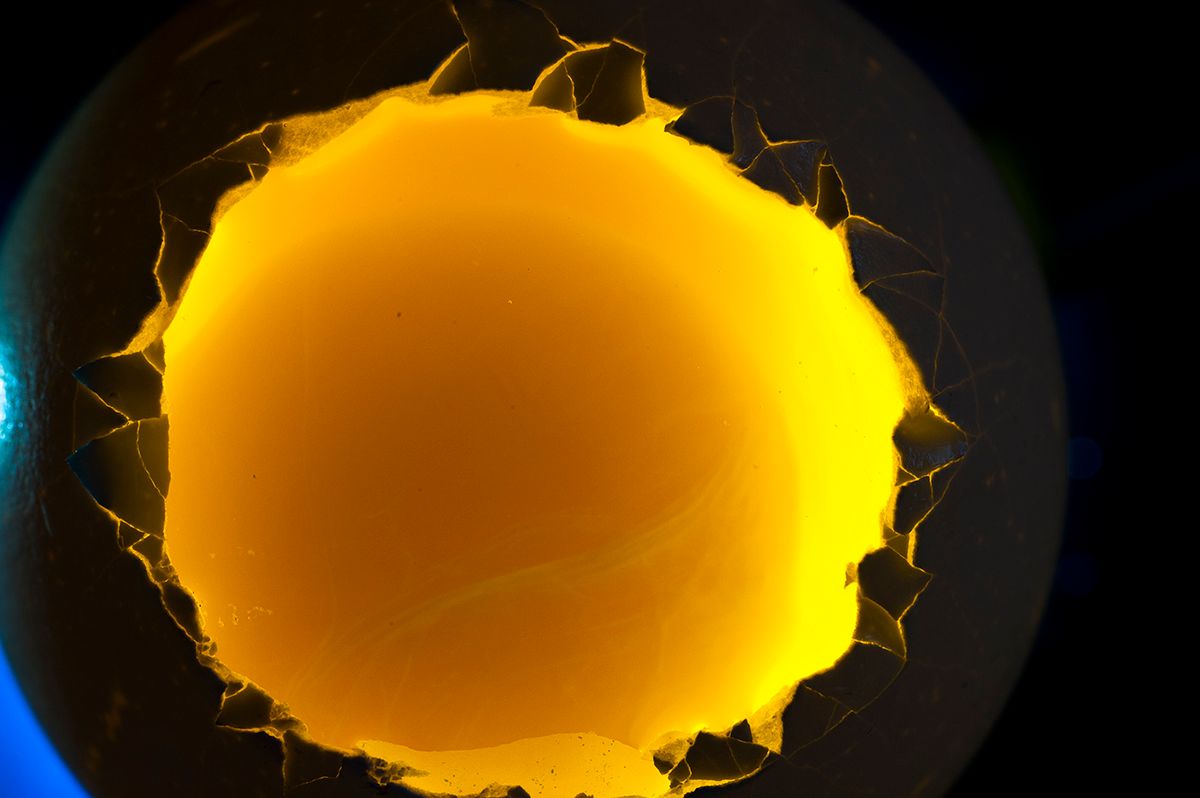 Camera: Nikon D700
Lens: 90mm macro lens
Shutter Speed: 4 secconds
Aperture: f/32
ISO: 250
I tried to see the space between the yolk and the shell wall, and you can see some odd formations on the surface of the yolk.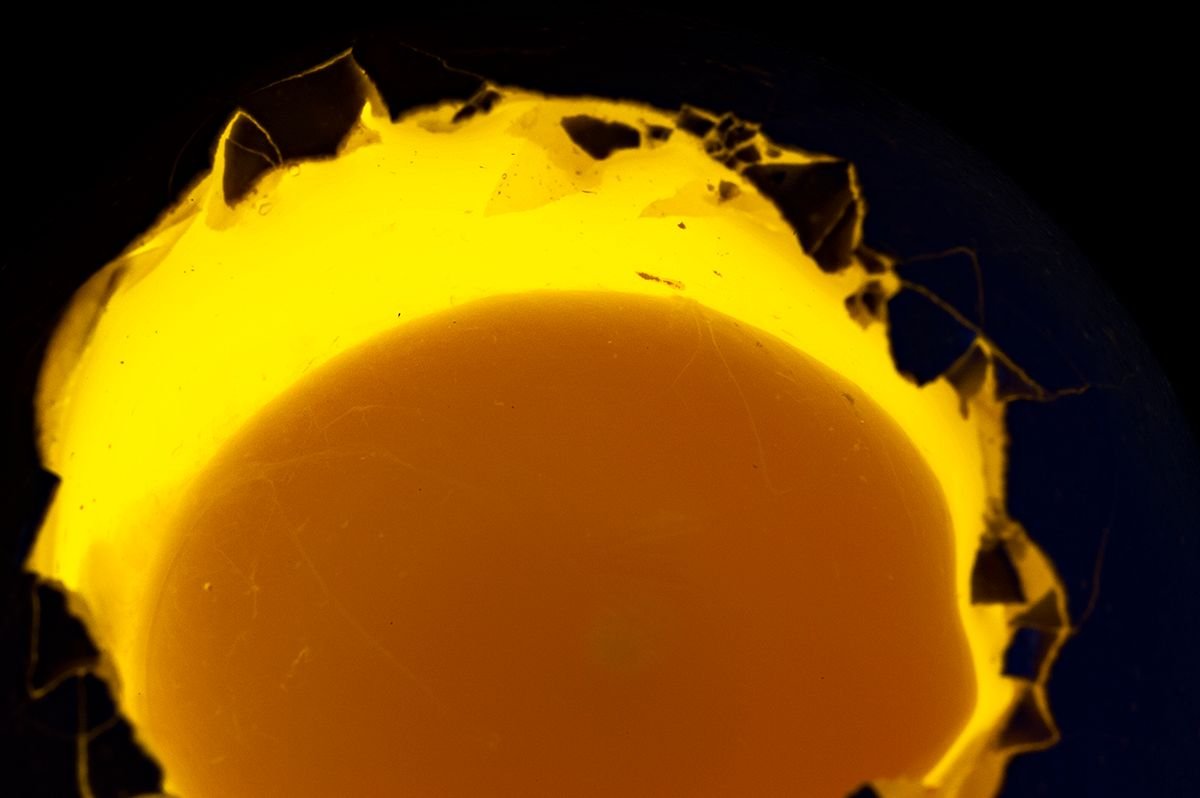 Thanks for stopping by, check out my other photography on
my blog!