This is Magdy, taking a break, taking in the magnificent view of the desert. He is local Bedouin who was our guide on our voyage across the Sahara desert in a 4x4. I will never forget this trip or Magdy, a quiet but very nice man. We loaded intohis off-road vehicle and headed out on a 3 day journey through the Sahara Desert. This picture was a mile or 2 before we left the highway 4 hours from Cairo and spent the day diving over the sand, only seeing people once at an oasis.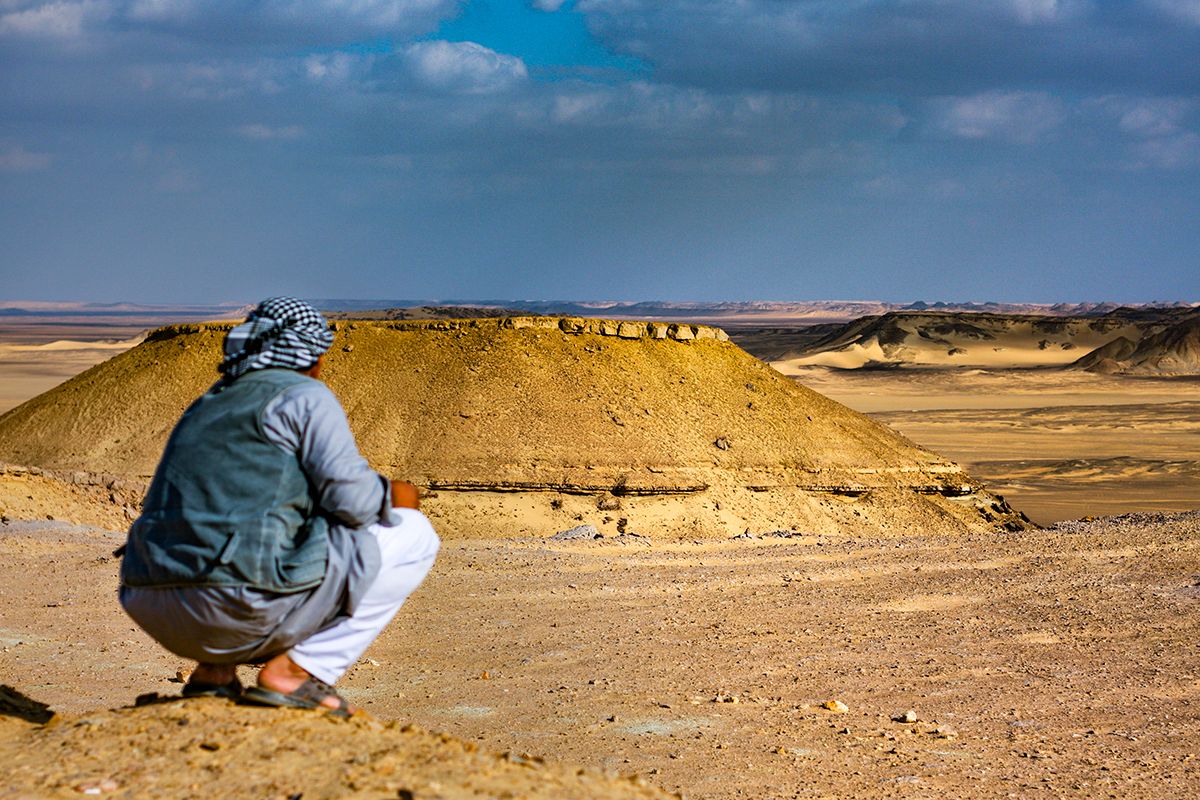 Camera: Canon 40D
Lens: 50mm f/1.8
Shutter Speed: 1/2500 sec
Aperture: f/4
ISO: 100
This was the most amazing trip I have ever been on: camping on mats under the stars without anyone around besides the 3 of us. No lights, sounds... no anything. Just the gentle wind and open skies.
Click here to and see more of my photography :)