I was up on the north shore of lake superior, scouting locations to capture the Perseid meteor shower. I was on a small rocky peninsula on the lakefront, and noticed the tiny city behind me had this nice orange glow, which looked good with the deep blue night sky, especially with the pine trees blocking out the city itself. While I didn't capture any meteors in this shot, the overall scene before me was awesome enough that I needed a picture of it as well [as the meteors that were shooting behind me].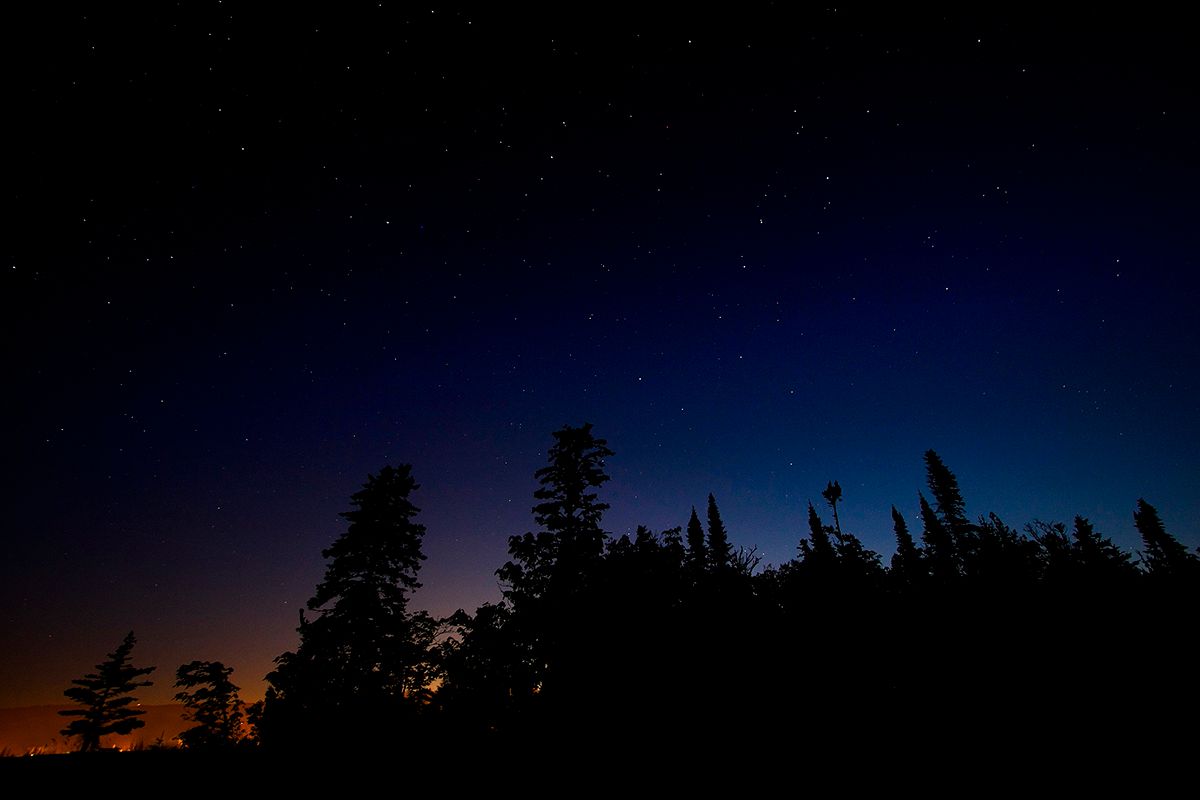 Camera: Canon DRebel
Lens: 10-22mm @ 10mm
Shutter Speed: 30 secconds
Aperture: f/4
ISO: 400
Thanks for stopping by and be sure to check out my other photography on My Blog!