This was my first attempt at the brenizer method. It is an interesting way to shoot with the end result looking like a large format photograph, or using a lens much wider than reality. In short, it creates maximum bokeh that many lenses wouldn't be able to capture in a single shot. More info here
To get this shot, I put my DSLR into full manual mode and found the correct exposure (which happened to be 2.5 sec, f/1.4, ISO 400) using my 50mm f/1.4 lens wide open. On a tripod I locked the focus where I wanted it on the truck, put focus to manual as well, then started shooting.
I took 80. Yes 80 pictures, and it took 14 minutes to take them all. Starting in one corner, you move the camera just enough so there is some overlap from the last one, and then go back and forth top to bottom. I then used Photoshop's photomerge to create the final conglomeration of pictures into one.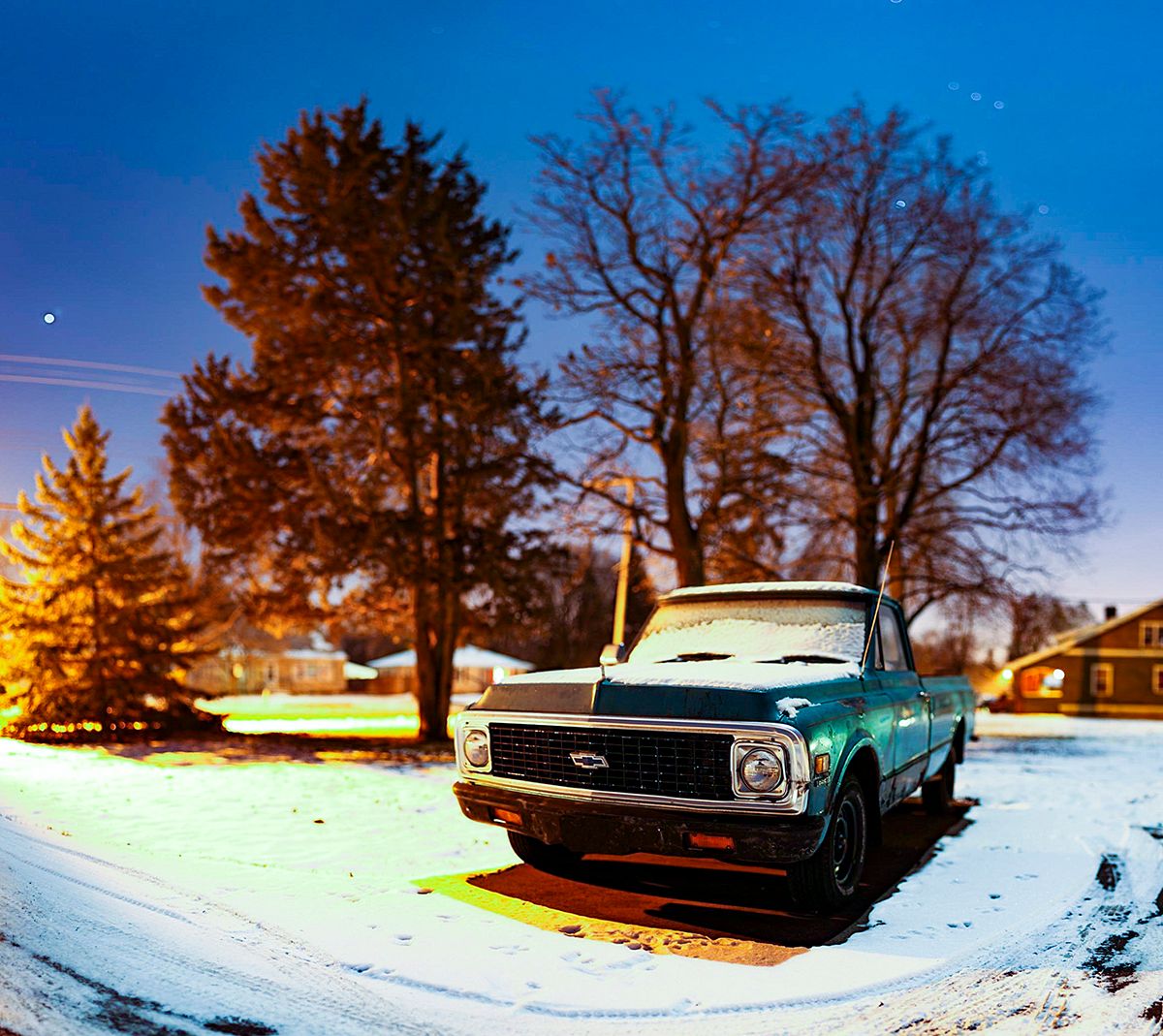 This is the final result. This method doesn't have a huge number of appropriate uses, but it really is fun to try. A lot of work as well.
Thanks for stopping by, and be sure to check out my other photography on my blog :)
Edit: I made a gif out of the 80 pictures to give you an idea of how I sequenced the shots: