I was credentialed for a few years to shoot the RedBull Crashed Ice races up in Minnesota. Man what a fun time it was, the racers are all hockey players, tough as hell (you HAVE to be in this sport, people left the course in ambulances with broken bones and pelvises!) and a great/high action sport to shoot! I made a lot of friends while spending multiple days shooting the various practices and actual races, and even behind the scenes. Hopefully I'll be posting more shots from these awesome races.
Here is an action shot I got after the first downhill and big jump of racers getting huge air. Don't forget that these guys are on hockey skates, not meant for getting 5+ feet of air!
As the name of the sport implies, there is a LOT of crashing, as you can see in this action shot: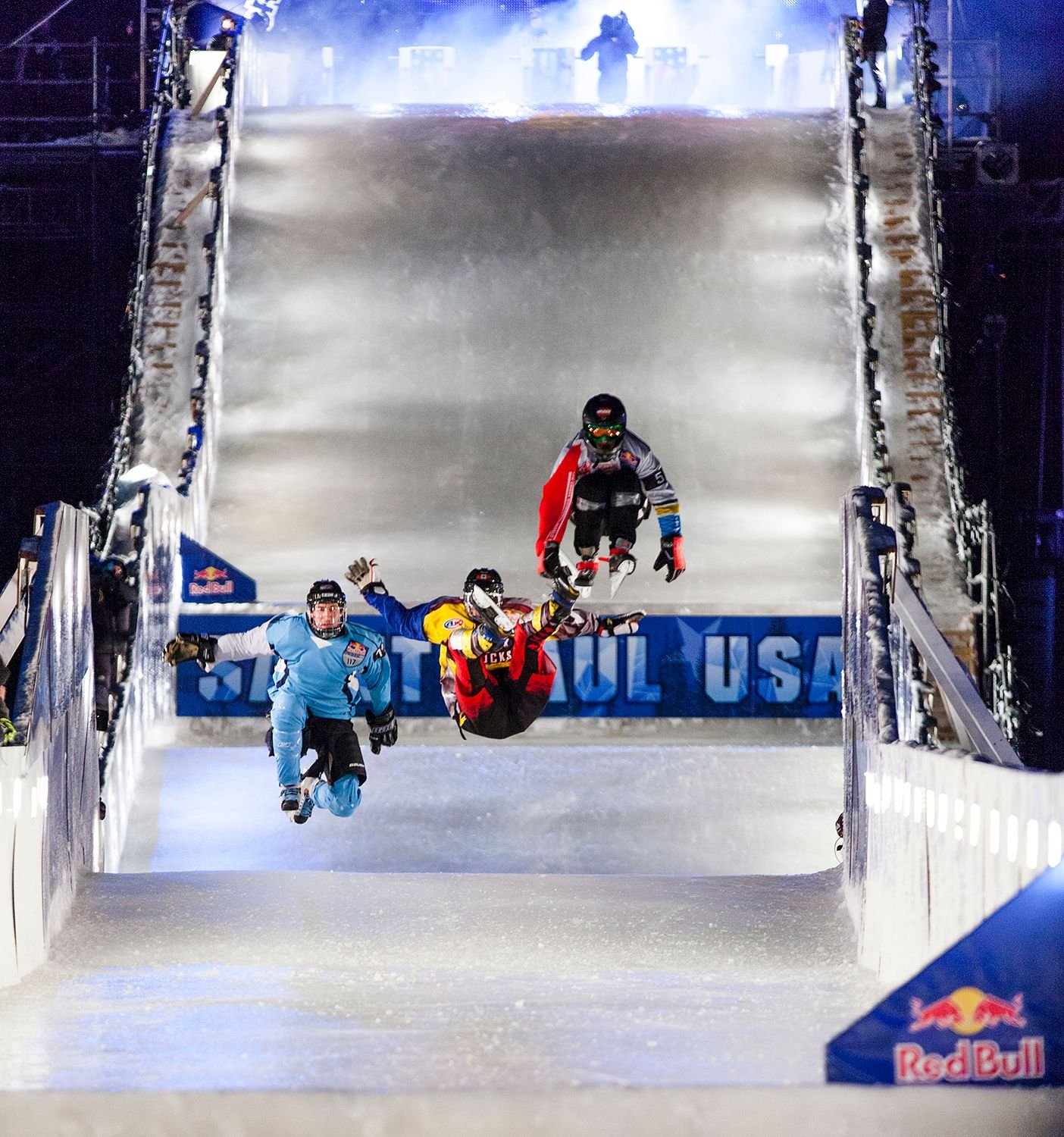 Camera: Canon 5DII
Lens: 70-200mm @ 200mm
Shutter Speed: 1/500 sec
Aperture: f/2.8
ISO: 1000
And whats cool is after the event I went onto RedBull's Crashed Ice website and saw the official photographer's shot was exactly like mine (though I like my quality better, they must have been shooting at massively high ISOs), I guess I was standing right next to their photog, and we both fired off our shots within a half second of each other.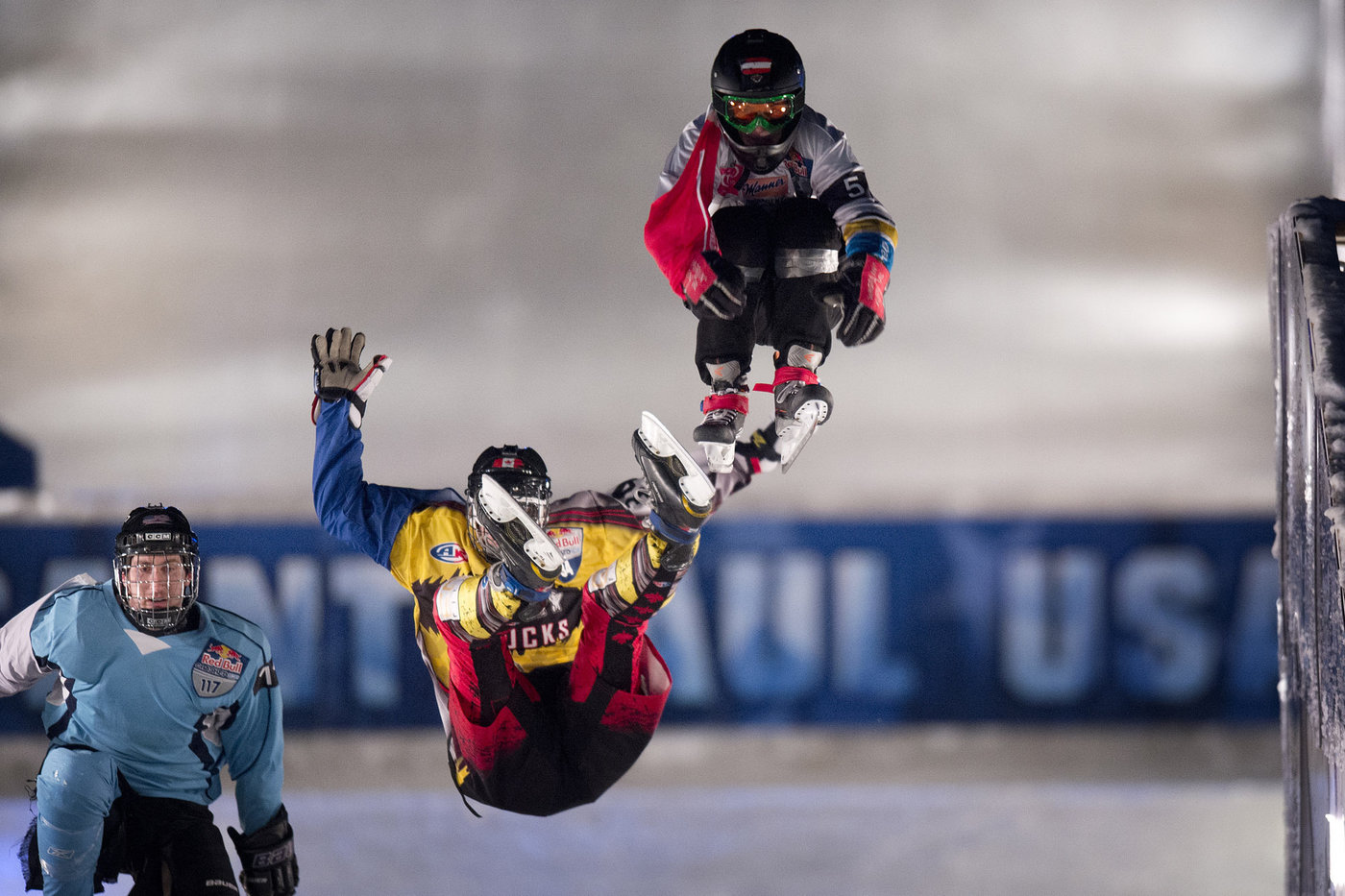 (this photo copyright RedBull Media House content pool)
Be sure to check out more of my photography on My Blog! :)