Dreaming of summers on Cape Cod....
Every summer we visit Cape Cod. Well... we used to.
Those were the days. So many great memories... Have you ever been to Cape Cod ?
How about Nantucket or Martha's Vineyard ?
We travelled from one end of Cape Cod to the other one summer. Looking for the best beach, warm water, fewest Crowds.
We started at the shoulder near Falmouth, then down to Woodshole and across to Martha's Vineyard... over to Edgarstowne to find the old boat used to film Jaws ... supposedly washed up on shore somewhere .... never found it.
We toured the island ... beaches were nice. Then we travelled back to Cape Cod on the Ferry, travelled to Hyannisport to visit the Kennedy Compound. It was also very nice.
We then travelled to Chatham beach to see the sharks ... they were out pretty far eating all the seals. We couldn't get too close without being eaten. The beach here was beautiful but the water was very very cold ...
Then we travelled up the Coast and stopped in at Nausset Beach on the Atlantic side... the beach was beautiful but very crowded and the water was very cold so we carried on Northward to Provincetown. This place was a little strange. We had Crab cakes at one pub and then headed back South. The next day we took the Hydrofoil from Hyannis to Nantucket Island.
Nantucket is awesome. The Beaches are beautiful... and the Olde town is wonderful. You feel like you have walked back in time. We did some shopping, visited the Whaleing Museum, and rented bikes and drove across to Surf side Beach to have a picnic.
We took the Ferry back to Cape Cod and checked into our cottage at South Yarmouth.... and this was the nicest beach of all. Warm water off the Nantucket Sound and no crowds.
This was the view from our small cottage at South Yarmouth and our path to the beach.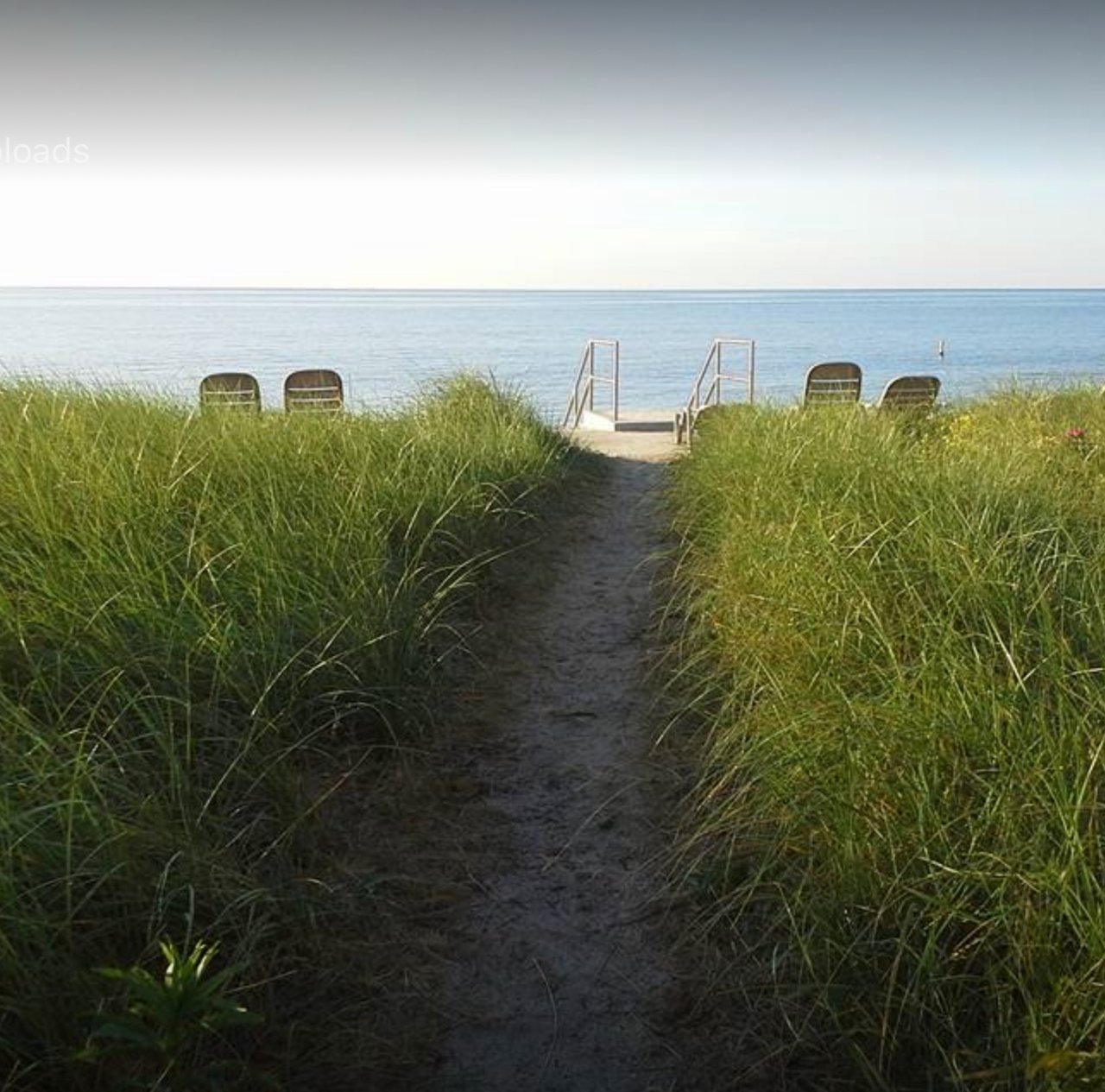 This is the beach ...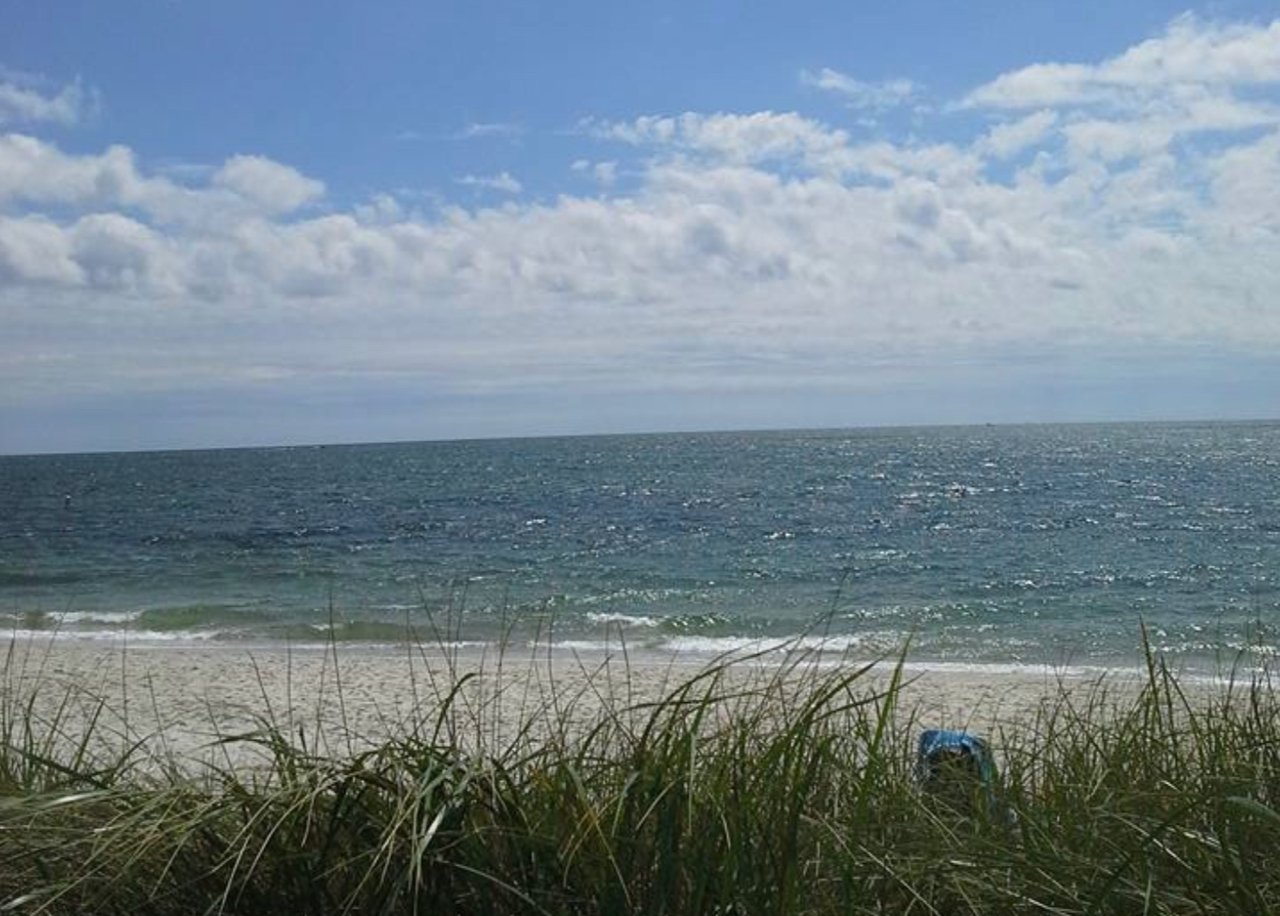 This is the beach at Chatham.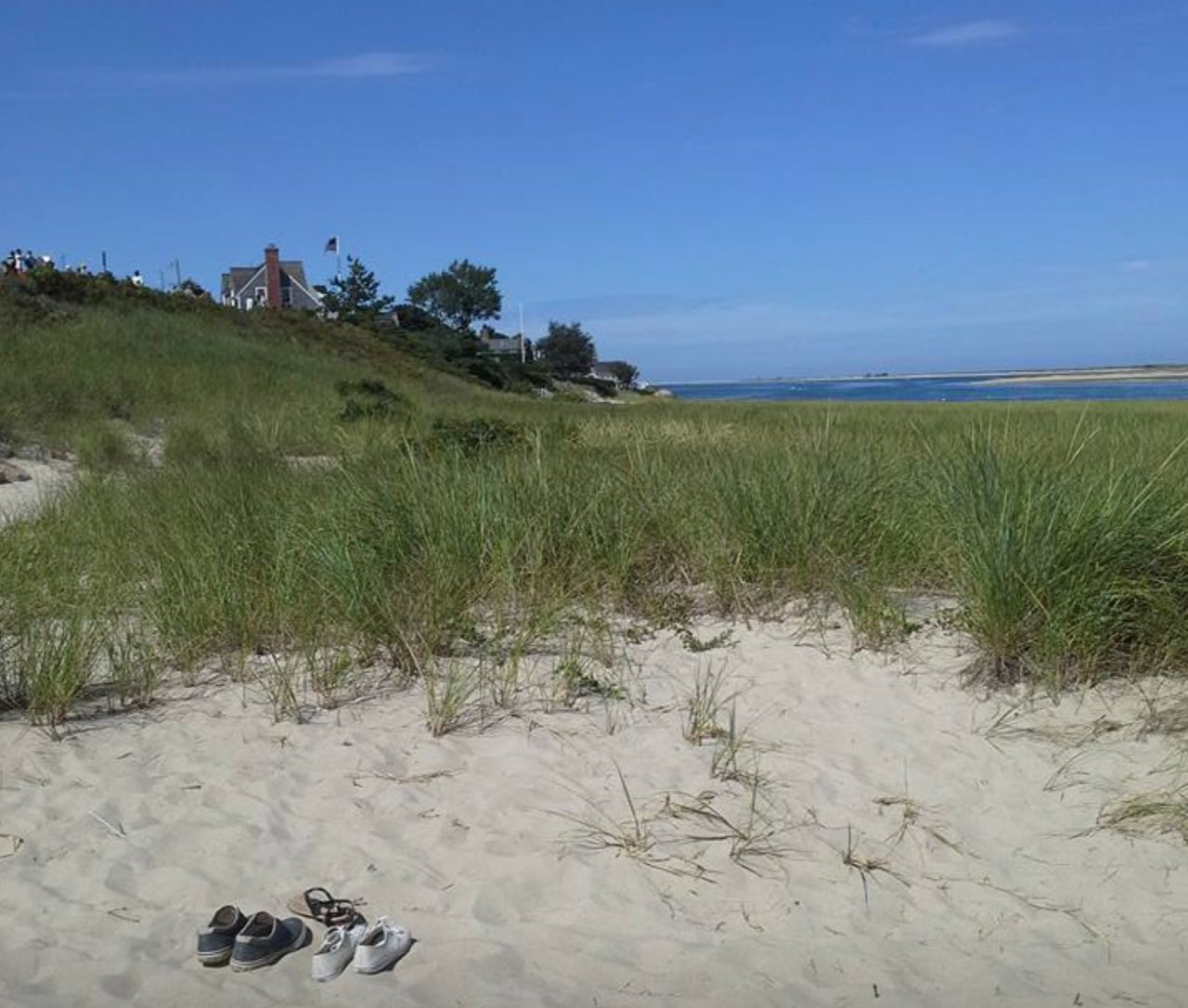 This was our little cedar cottage on the beach ...