I wanted to go to Zermatt for mostly one reason, the infamous Matterhorn, in my opinion the most beautiful mountain the the world. Our real world Erebor, The lonely mountain. The mountain itself is 4 478m above sea level and lays southwest of Zermatt in the Swiss Alps, close to the Italian border.
Our trip to Zermatt was part of a greater Eurotrip i took with my then girlfriend back in 2014. We travelled around Europe with train and Zermatt was our final destination before we headed back home to Sweden.
We had been to six different countries and far many more cities before we arrivied in Zermatt. It was a cloudy day and we couldn't see the mountain even if we knew it was right there! It was completly covered in clouds, impossible to see.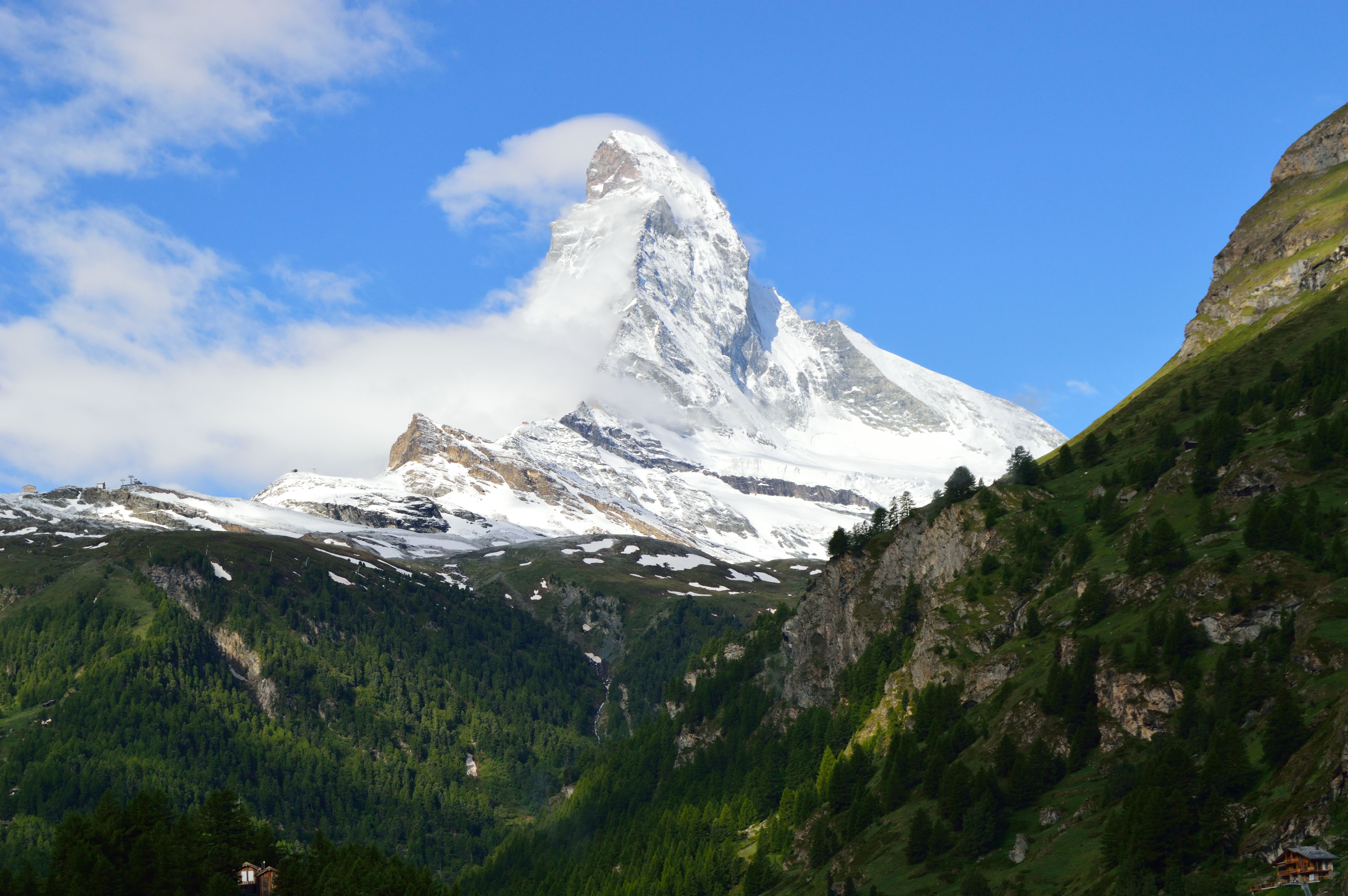 -This is my first photo of the mountain as we slowly climb Gornergrat on a charming little tram the second day in Zermatt.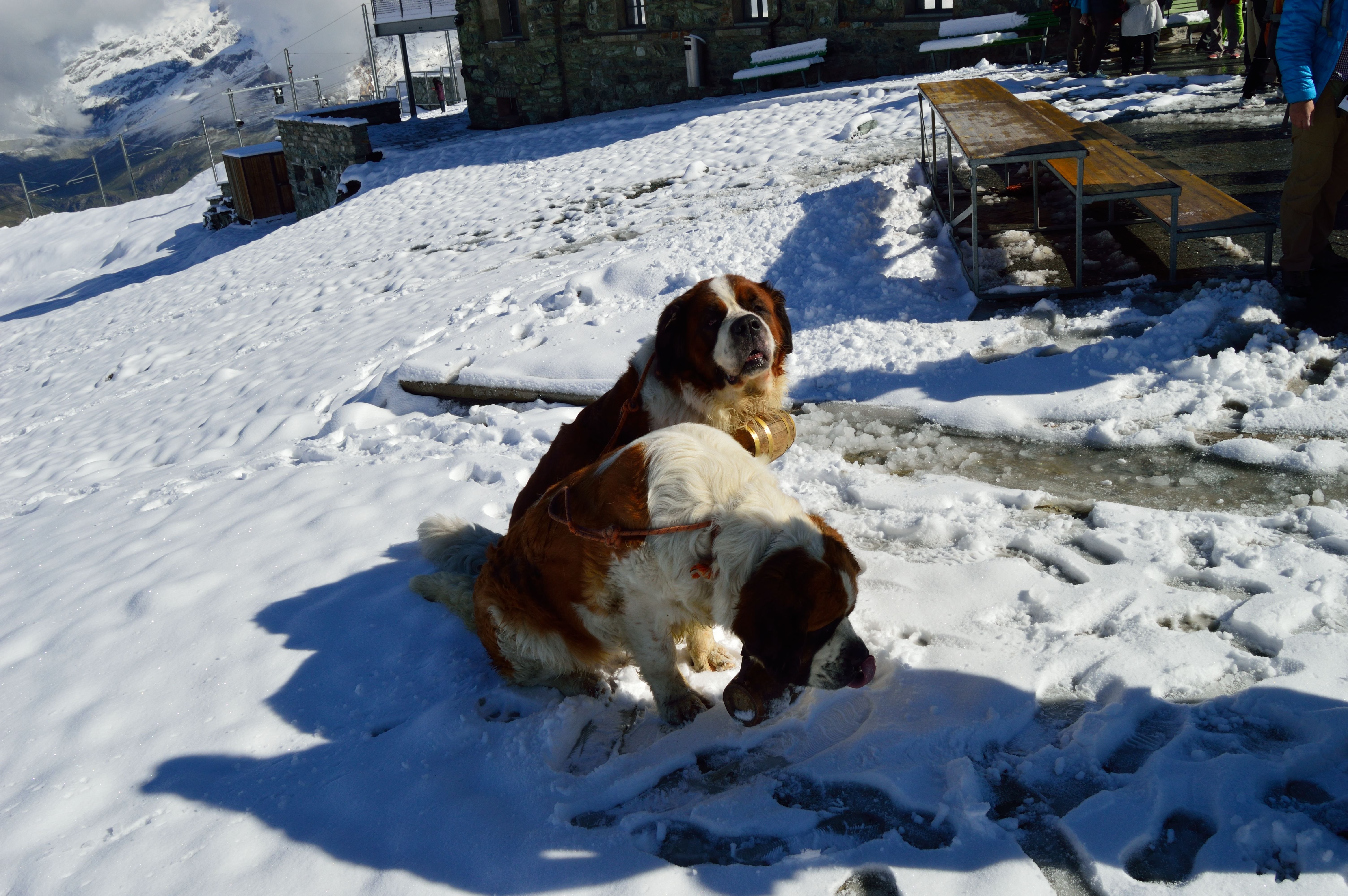 -A couple of St. Bernards ready to save people stuck in the cold and snow with some whiskey around their necks.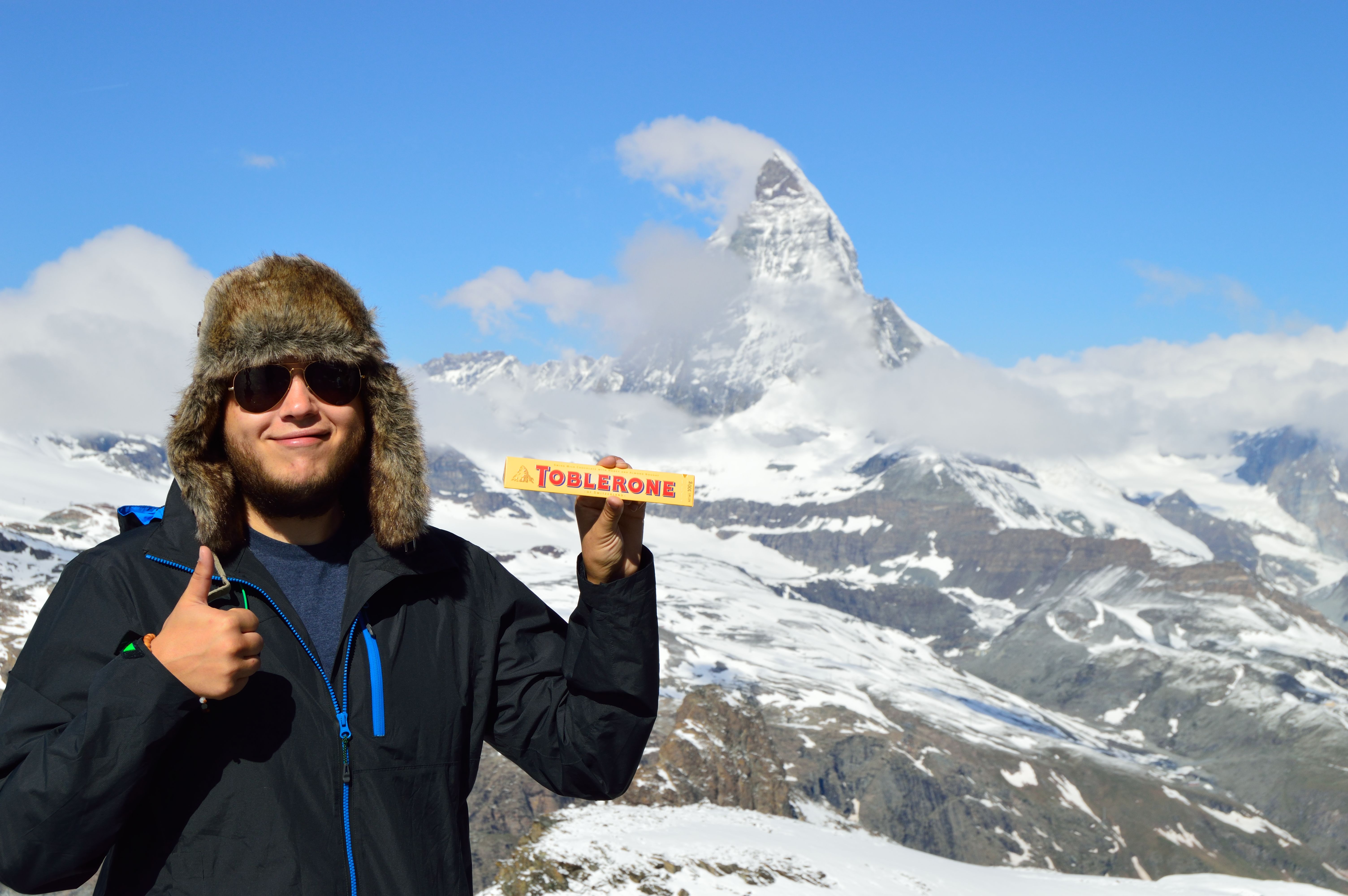 -Had to do the classic tourist photo with a Toblerone in my hand with the Toblerone mountain at my back.