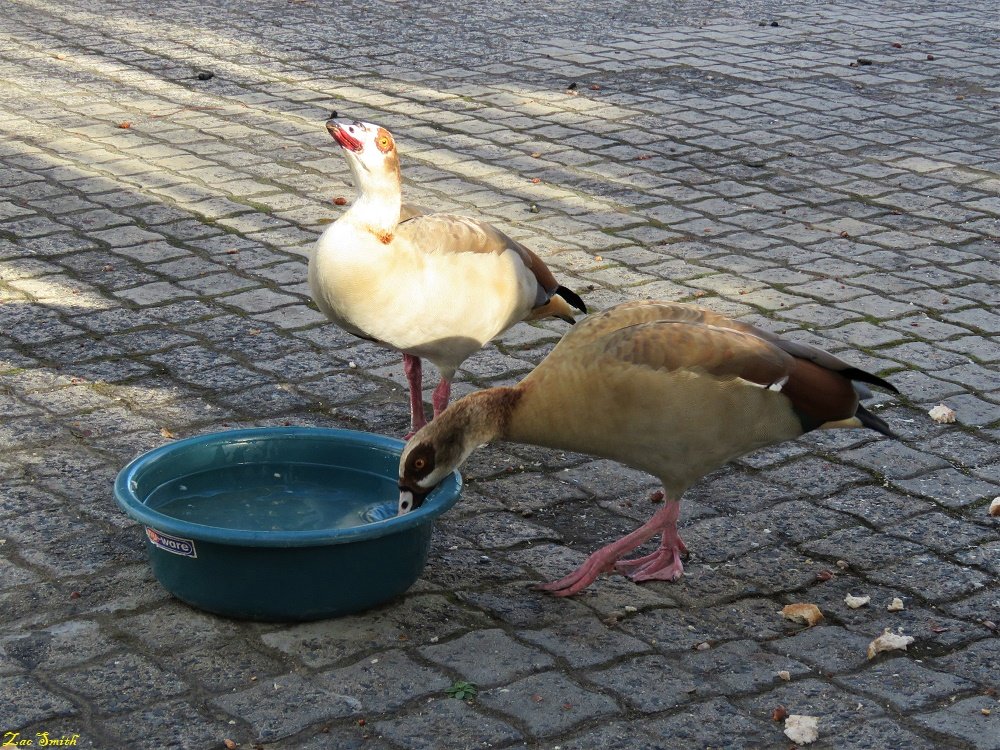 The Egyptian Goose couple disappeared for the entire summer due to the abundant food in the wild!
But now winter is knocking on our door here in South Africa and Harry and Sally (their English names) have returned here for winter.
Another pair of geese arrived here before them and for the past couple of days there were much flying about and arguments as Harry and Sally reclaimed their territory. But we didn't know it was them until this morning.
Have a look at our friends!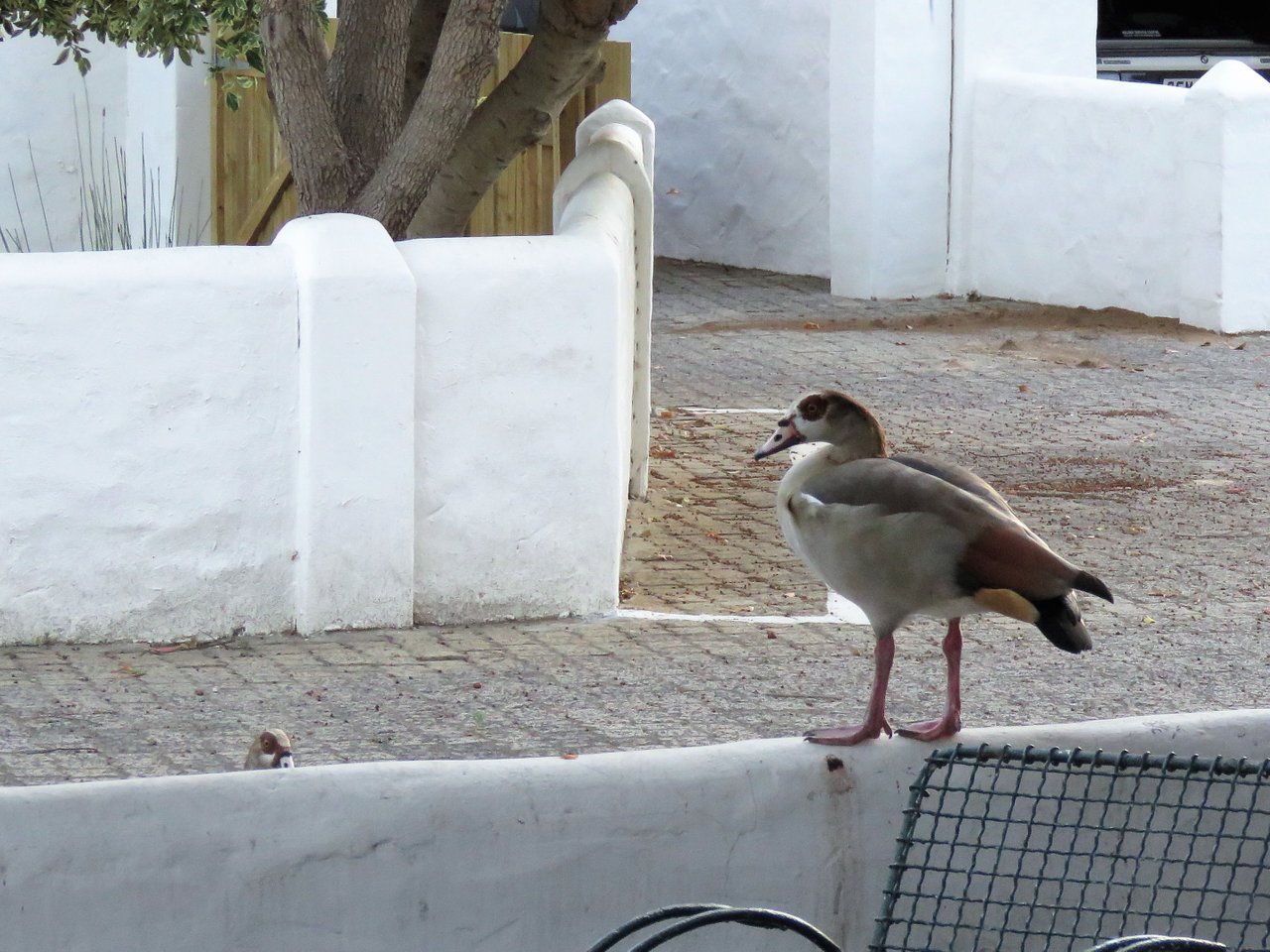 A loud goose noise early this morning took Marian (wife) to the window to see this on our low front wall. Sally has announced their arrival!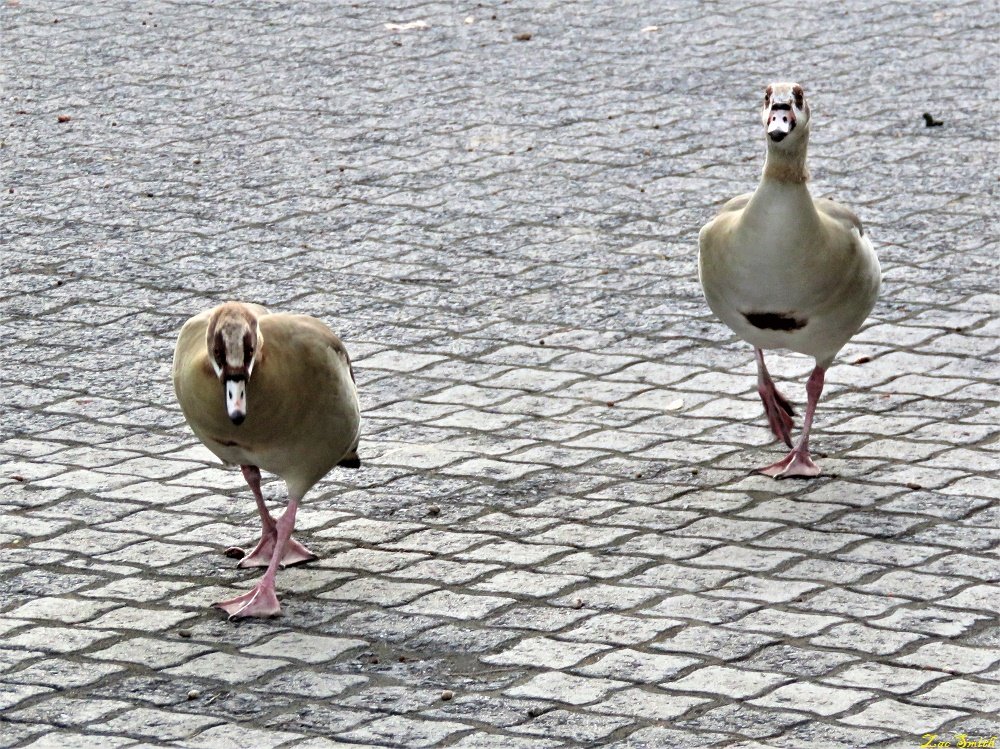 Fortunately Marian had a loaf of special high protein bread that we feed the geese and she rushed out to break some slices for them.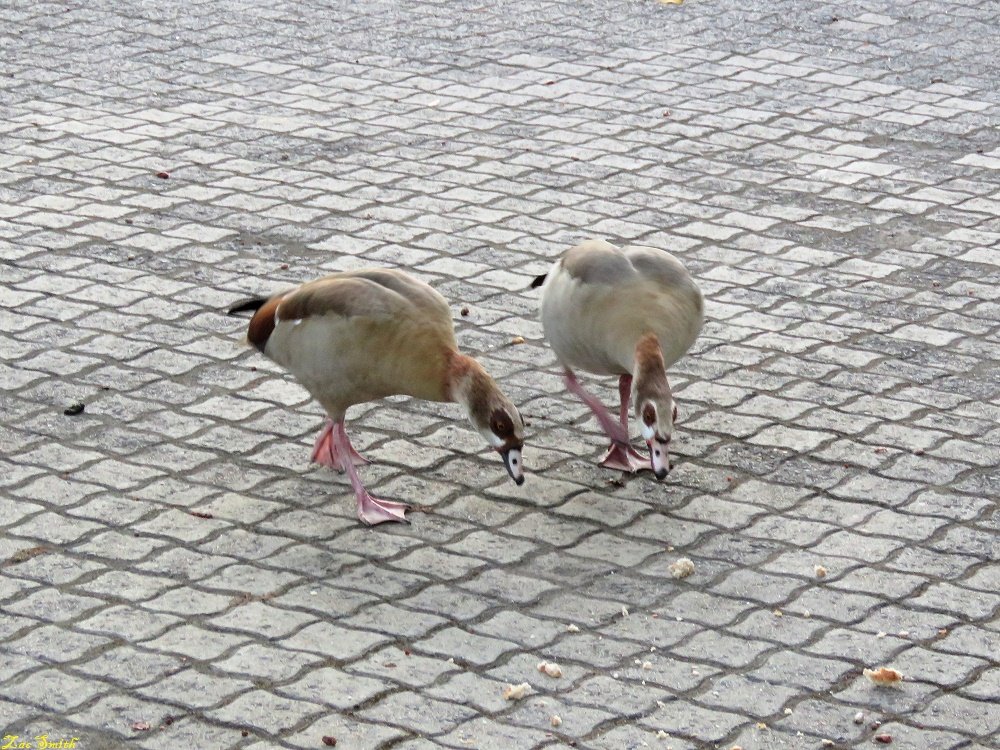 So while they were eating, I scrambled to the store to fetch their bucket and filled it with water.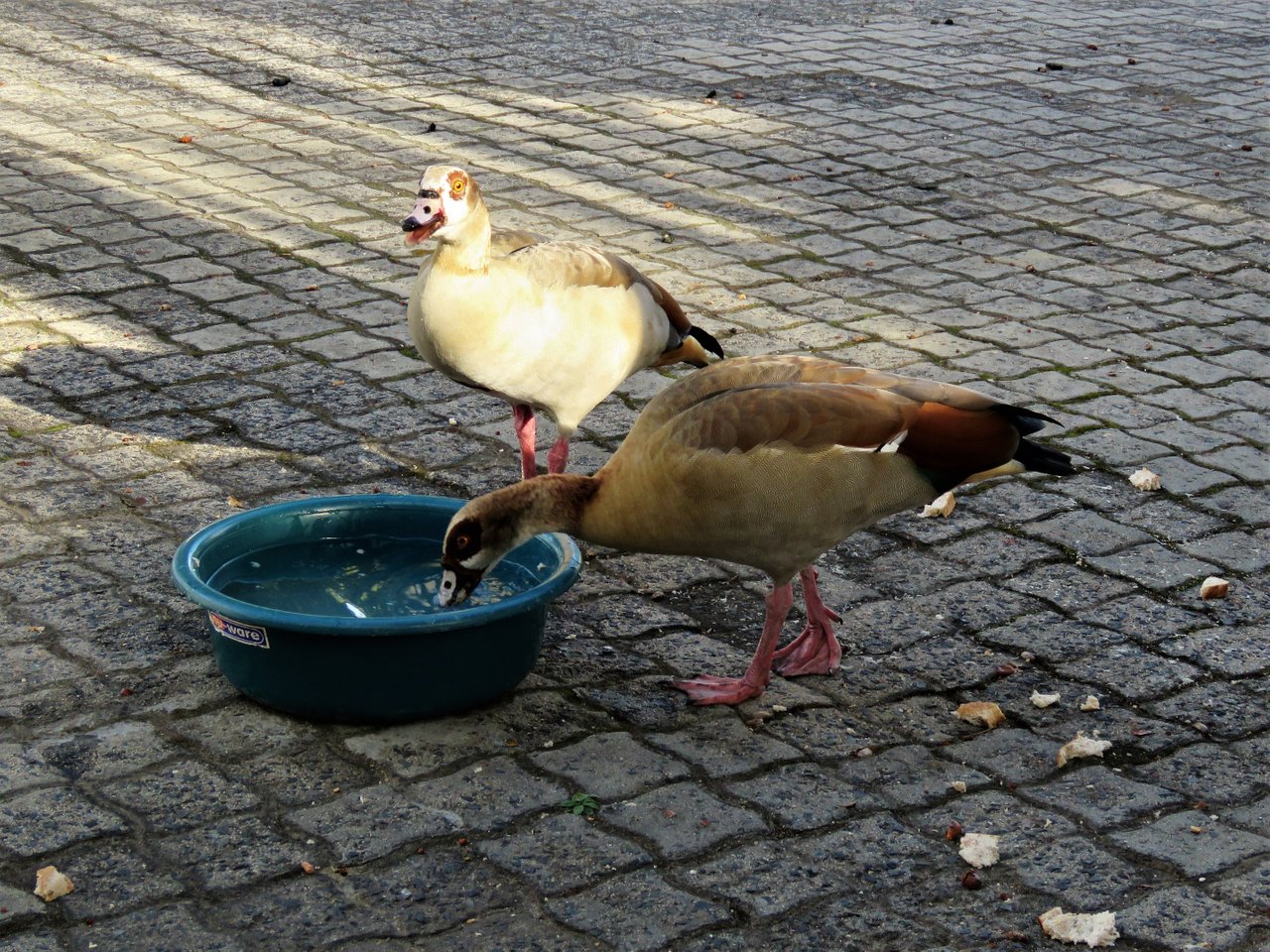 They like to dip the bread in the water, as it makes it easier to swallow!
In the afternoon Harry relieves Sally on the nest eggs and Sally comes to take a bath in the bucket!
And That's All Folks!
I could see no marks or scars on them and they looked perfectly healthy. The Egyptian Geese are known fighters, but thankfully this couple didn't get involved in any fights.
They will now be here every morning and late afternoon. Sally will lay her eggs during the winter period so that the babies can be born in early Spring.
It is so wonderful to see how the timing in nature works.
Note: All photos are my own, unedited and only cropped for uploading purposes.
Camera used: Canon SX60HD.
We hope that you have enjoyed the photos and thank you for visiting a post by @papilloncharity

Team South Africa banner designed by @bearone