I am new on Steemit and one of the things I wanted to do here was post some of my favorite recipes that I've created over the past years. I would usually try to reproduce it and forget the ingredients and the end product was never the same.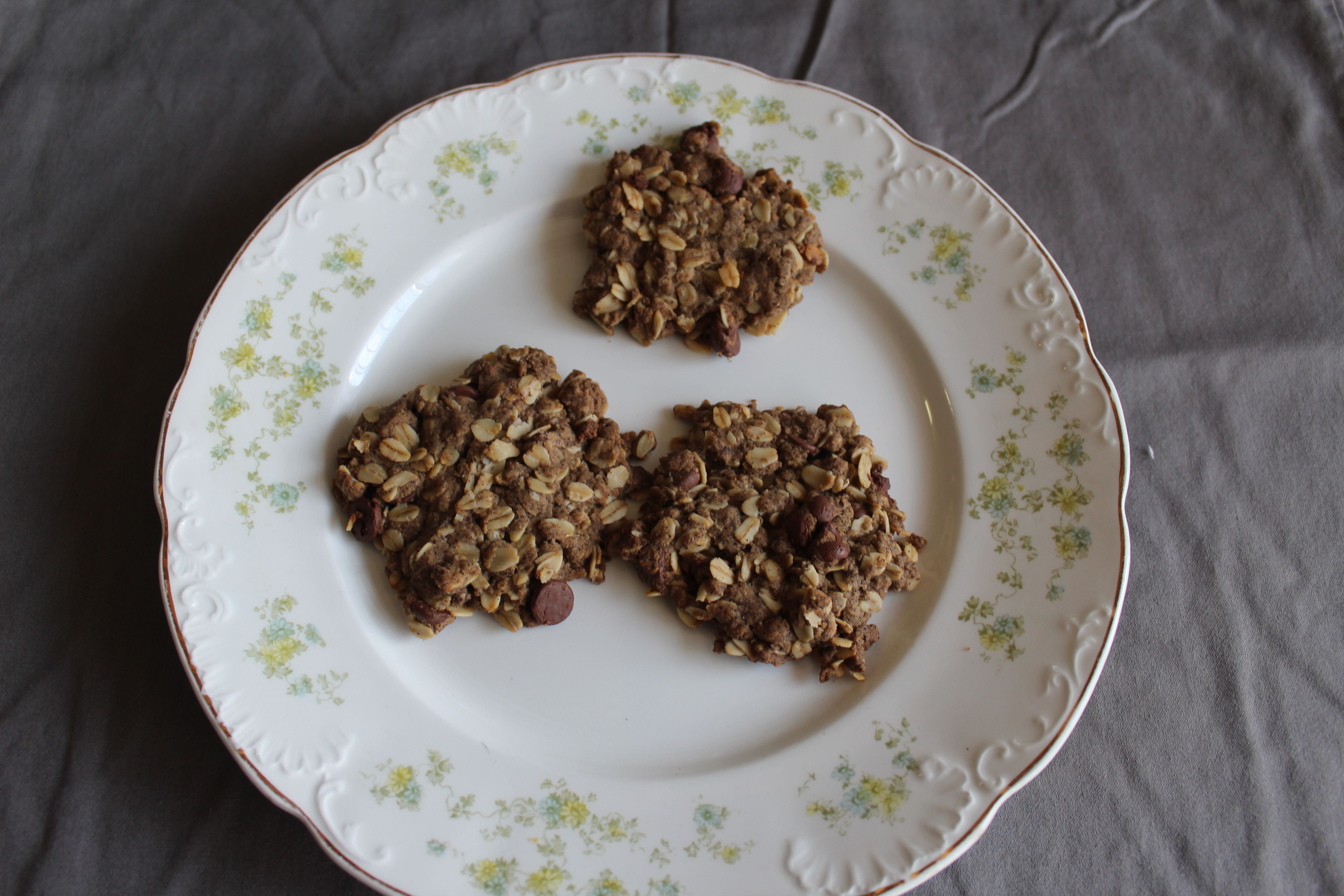 My husband encouraged me to write them down when I came up with an outstanding recipe. He would say: "WRITE IT DOWN NOW!!"
They are now written in the back of existing cookbooks and I am planning to transcribe them properly and write a blog. This is my first one so enjoy steemers!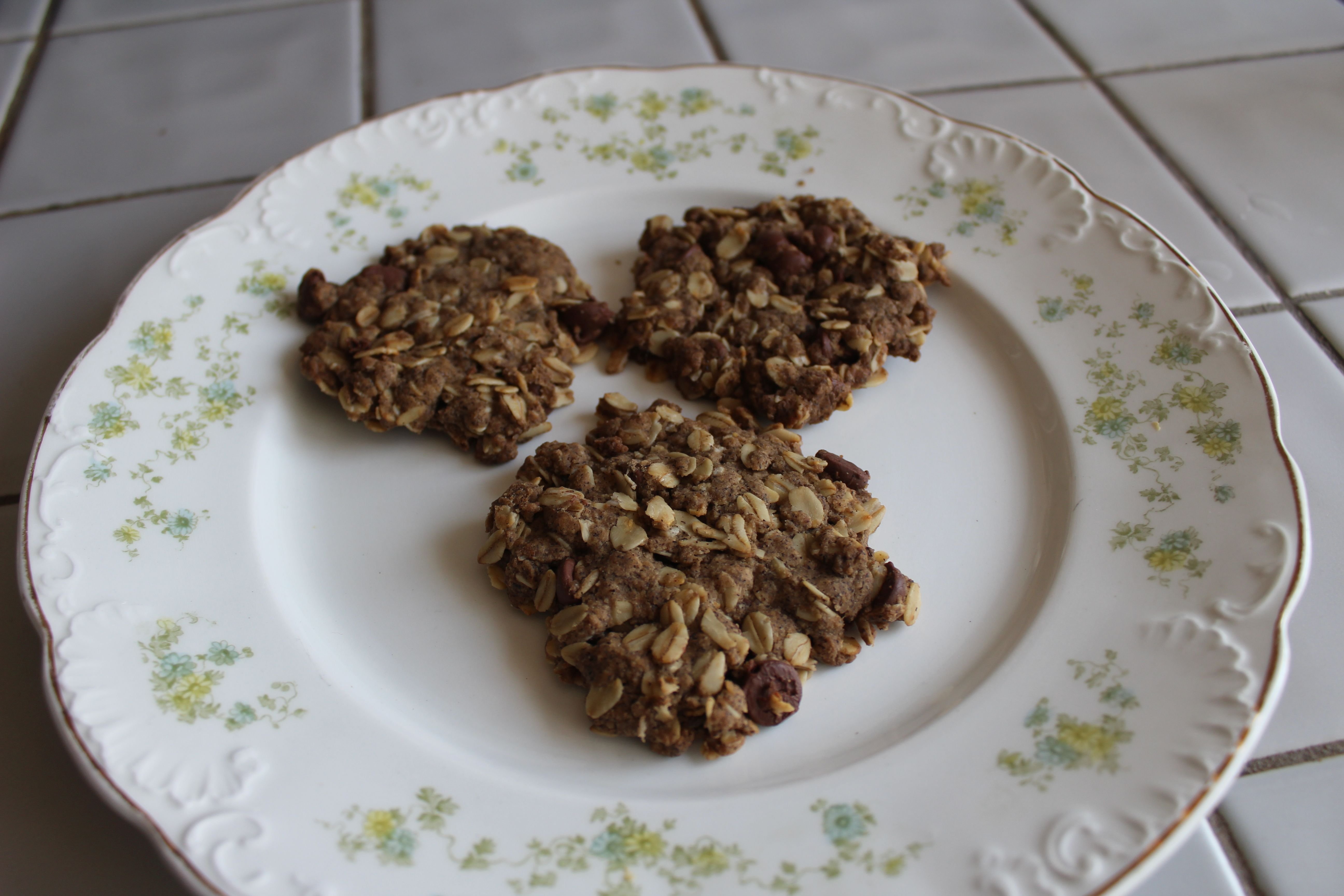 So here they are my My Oatmeal cookies!! I don't know if you are like me but I love oatmeal cookies. Mine are thin, crunchy, healthy and delicious!
Since I have a few vegan friends, I started to be more conscious about the use of butter and eggs in my recipes. I started replacing them with coconut oil and flax seeds. To my great surprise it is very very good!!!
I tried them last night with flax seeds and coconut oil. I love the taste! The mix doesn't stay together as well so you have to squeeze it in your hand and press it down a little more on the baking sheet to make sure it stays together. The oven takes care of the rest!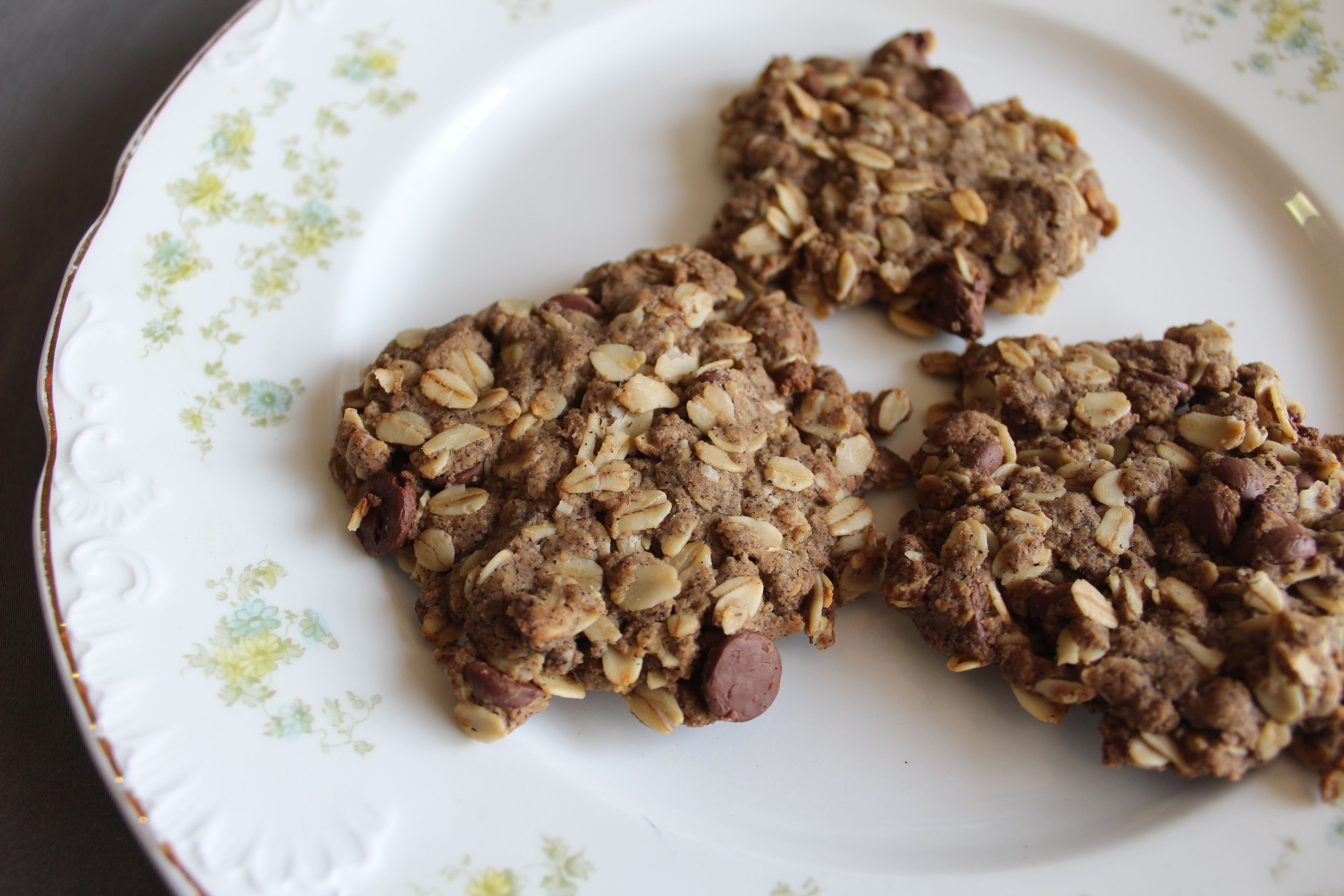 INGREDIENTS:
½ cup of melted coconut oil
⅓ cup cane sugar
1 egg OR 1 tablespoon of ground flax seeds mixed in ¼ cup of warm water
1 tsp of vanilla extract
½ cup of Buckwheat flour
½ cup of Flour
¼ cup of millet
½ tsp of baking powder
½ tsp of baking soda
¼ tsp of salt
⅓ cup of good quality chocolate chip
PREPARATION:
1-Preheat oven to 375 degrees F. Prepare your baking sheet and parchment paper.
2-Melt the coconut oil. In a medium bowl put the oil and add the sugar and flax seeds. Mix well adding all the other ingredients.
3-Take about a tablespoon of the mix and put it on baking sheet on the parchment paper (a must! parchment paper rocks!) and flatten the mix with your hand. It doesn't have to be perfectly round!
4-Put the first batch to cook for 12 minutes (set a timer much easier guys!) and let it cool before eating. The chocolate is very hot!!
5-Enjoy for breakfast or around midnight with a glass of milk.
All content is original!