Greetings this find weekend. I thought I was organized and ready to complete my post on Saturday, but it may not happen until Sunday like last week. I thought I had all my photos in a folder, prepped and ready to go, but this morning when I clicked on some of the flower photos from my photo editor they would not open and were gone. I had worked on them a little at a time this week so they were all prepped. I do not remember all of the flowers I chose, but found some that I do not think I used. The non-flower photos were there and ready to use. I got up at 4:00 a.m. to be sure to get this uploaded.


We are hoping that our tile work will be finished by tomorrow for kitchen and dining room. Then we can start putting back things for part of of the house. After this we will do smaller sections at a time so it is less disruptive. I have to take my refrigerator apart and move it into garage this morning. All of last weeks snow has melted so now I can get back to getting outdoor things put up before winter really gets here. I still have wood to put in woodshed, and I am half way through processing the last deer I got. It will be a priority today, after moving refrigerator.
I will work on this post a little at a time until it is ready. I am still replying to comments and upvoting from last weekend's posts.
So I can this uploaded before the weekend goes away completely let us see some photographs.
Here is an image I took last Spring of one of my Peonies. A nice bright color can help us fend off the cold changes in the weather and start thinking a little of Spring.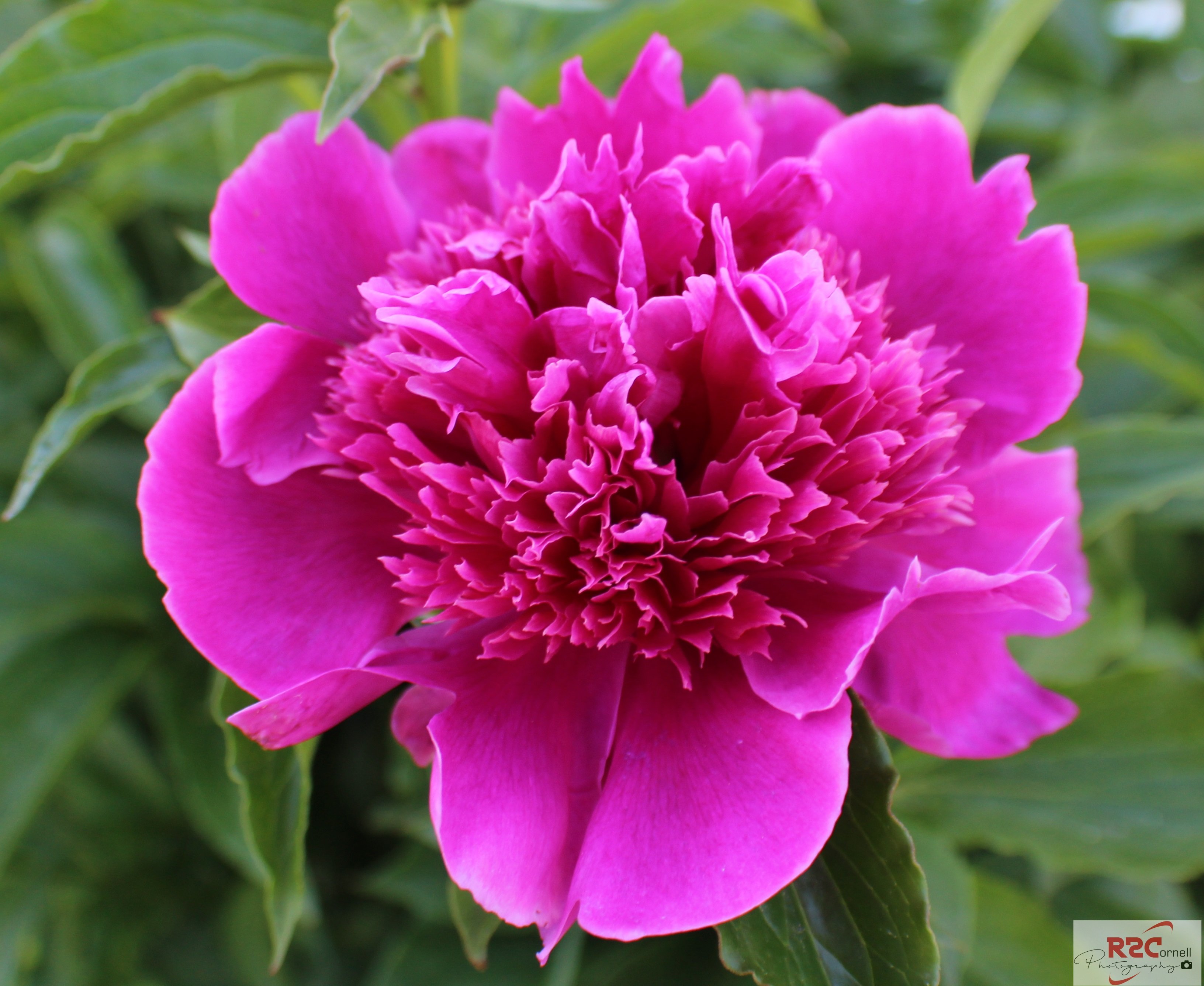 Here is another butterfly photograph my wife took while visiting Arizona. This one landed on someone's purse.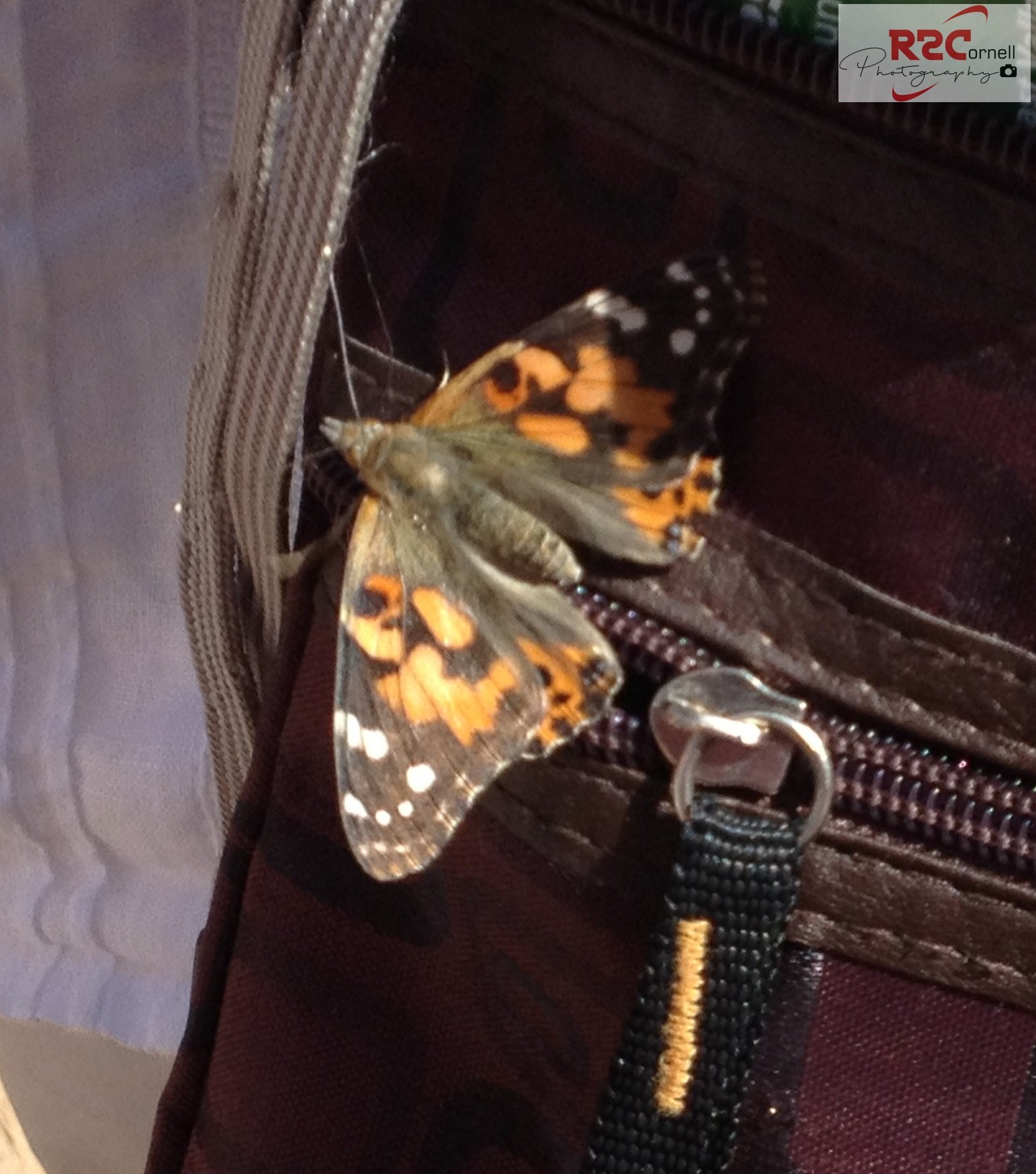 Here is a older photograph of a small garden pond I built when we first moved into our current home. This would have been the first or second year. I still had some fair size goldfish. The water plants cover most of the pond. In the heat of the summer the birds have few places to find water close by. This provides them with a place to get a drink and to bathe. The sunflowers were planted by squirrels. This was taken with our older Canon camera.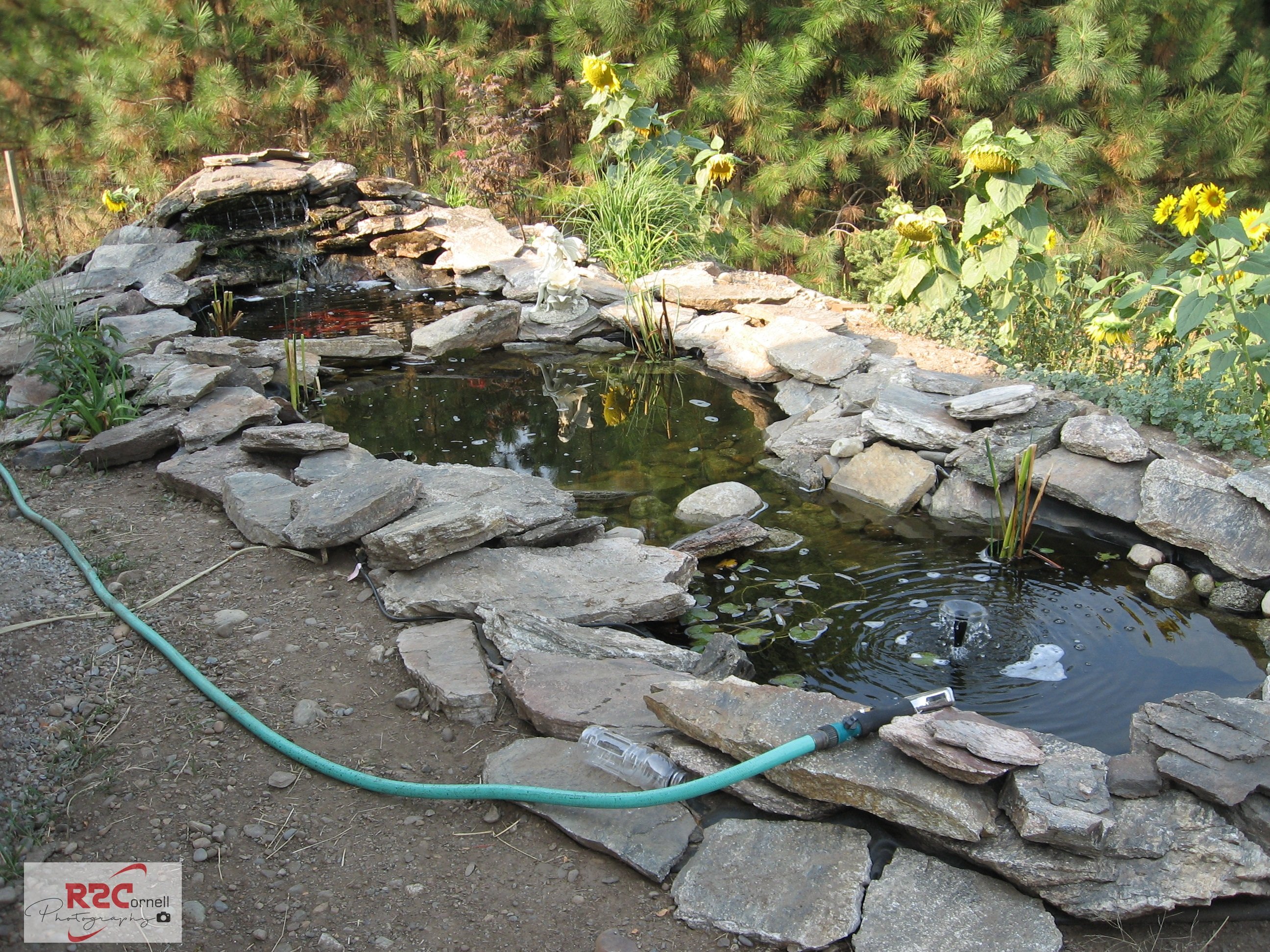 I found some garden photographs from when we first bought our current home. There were no garden spots, so we started small and expanded. The wire over the cabbage is to help hold the deer back so they do not eat my entire garden.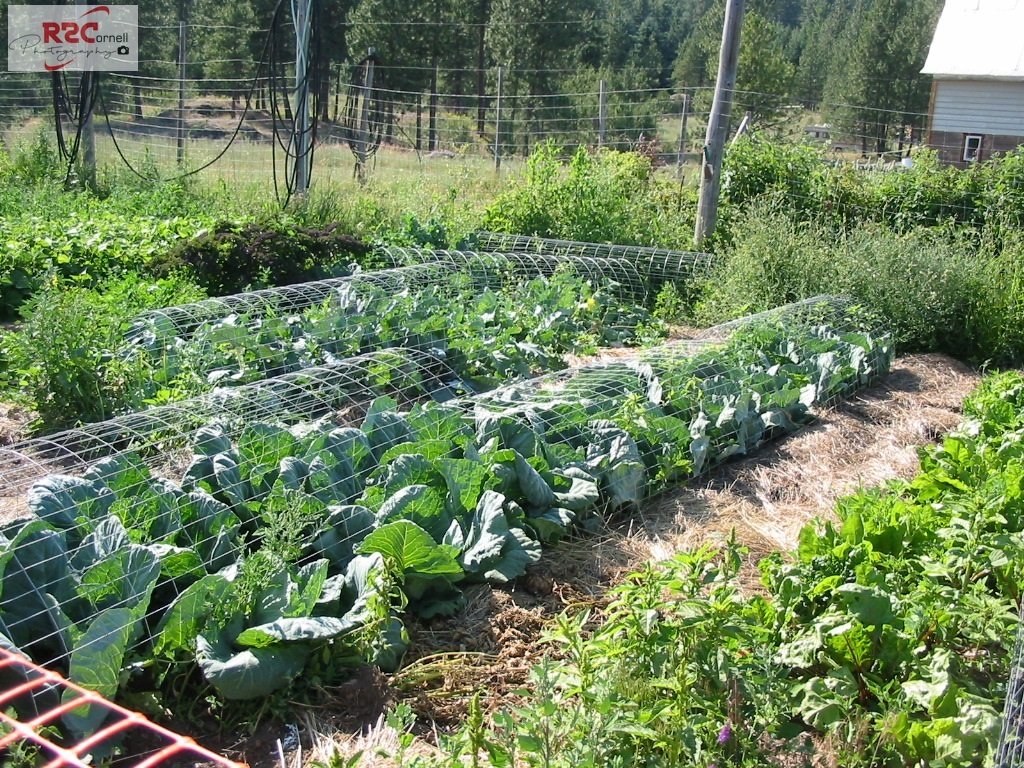 I have been taking a few photographs of pine cones before they fully mature. This photo is from a Yellow Pine or Ponderosa Pine:
This final photograph was taken at Manito Gardens in Spokane, Washington sometime ago. It was taken with our older Canon PowerShot.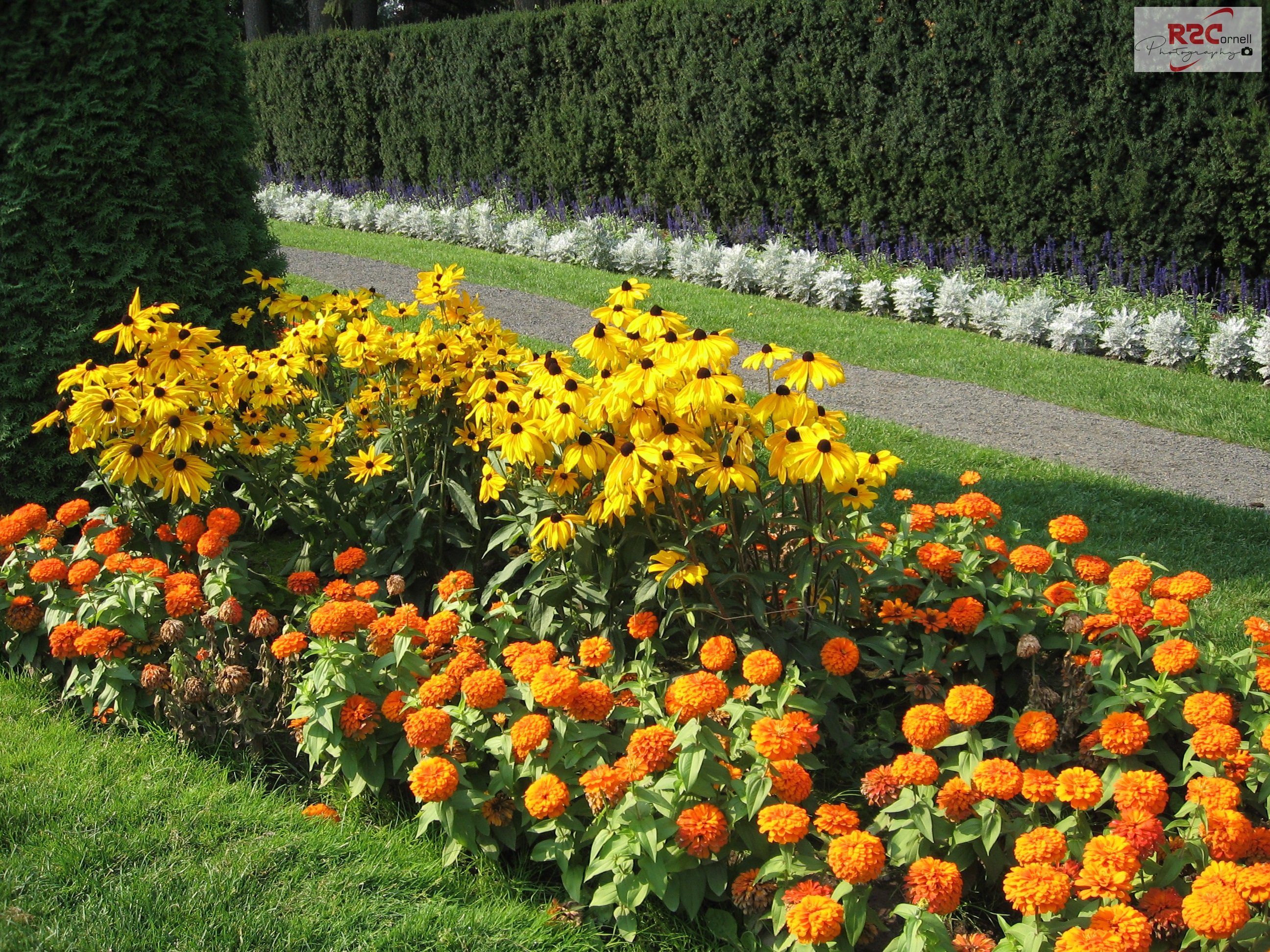 I cannot believe it I have this post ready to go. I hope you enjoy!
I will be doing a post on Weku soon. Some photos are different that what I post here on Steemit, so check it out. My referral link is: https://deals.weku.io/pick_account?referral=r2cornell
The link to my new WeKu post is: https://deals.weku.io/community-deals/@r2cornell/another-great-mix-of-photographs-to-appeal-to-all
I am using a Canon EOS Rebel T5 for all of these photographs, except where noted. Some of the photographs this weekend are older and were taken by a Canon PowerShot A40.
Upvotes and resteem are always welcome. In the event anyone wants to use one of my photos please ask and give me credit.
NAMASTE