LET THIS YELLOW ROSE BRIGHTEN YOUR DAY!
Another weekend is upon us. I seem to have been pushing my harder than usual, and because it is actually beginning to feel like Spring, I decided to take some time yesterday afternoon and start preparing my smallest greenhouse for moving seedling and more into it. Well, I did not get very far when I decided to get a bottle of water from the house, and two of my dogs followed me in. They had been doing "doggy" things and I had not been paying much attention. Suddenly I realized my youngest dog (Sheba) had one of her hind legs off the floor and there was blood everywhere...Now Sheba is quite high strung and she was less than cooperative, but I finally got her on the floor, partially in my lap, trying to calm her and stop the blood flow. I had grabbed some bandages and clean cloth to act as a compress.

With Deborah, my wife's help, I was able to get a pain pill and an anxiety pill in her. After she was bandaged, she was up and moving around and even though the bandage was secure and thick the blood started flowing again. Repeat bandaging with still a less than cooperative dog. As I finished the second bandage, using a topical cream that has antibiotic cream and some topic pain reliever, she calmed considerably. So much for my afternoon...with my stress level almost as high as her I soaked in a hot tub of water to relax, and because I had aggravated my back and neck injury (old story on that), I needed to ease up my own pain ( I do not take pain pills) and the hot water helped.
This morning Sheba is mostly walking on 3 legs, but she left the bandage on all night. Before I change bandage this morning I will give her anxiety meds and a pain pill. I will place a photo from this morning toward the end of the post.
Also toward the end of this post I want to discuss and share some links for some projects I have been involved with, but first let us get some pictures uploaded.
Most viewers like to see a rose as the first photograph, and even though I am running low on flower photographs (Until Spring flowers begin) I still have a few rose photos left. I may have to dig deep to find unused photographs, or go into those that were posted some time ago. But for new here is a cheerful rose to start things out with.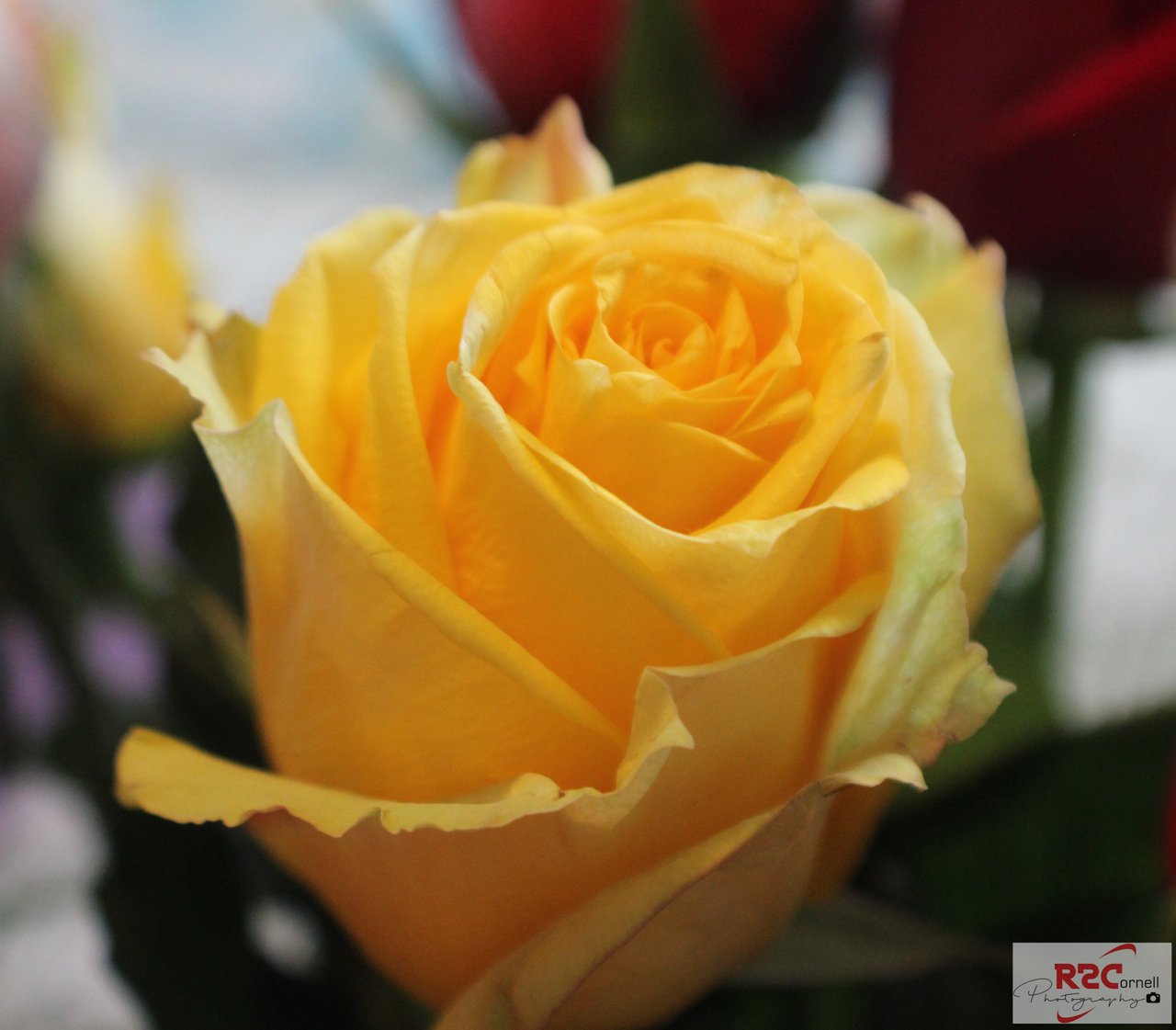 Here is a photo of Sheba. You can see the blue halter, but you can make out the blue bandage on her left foot.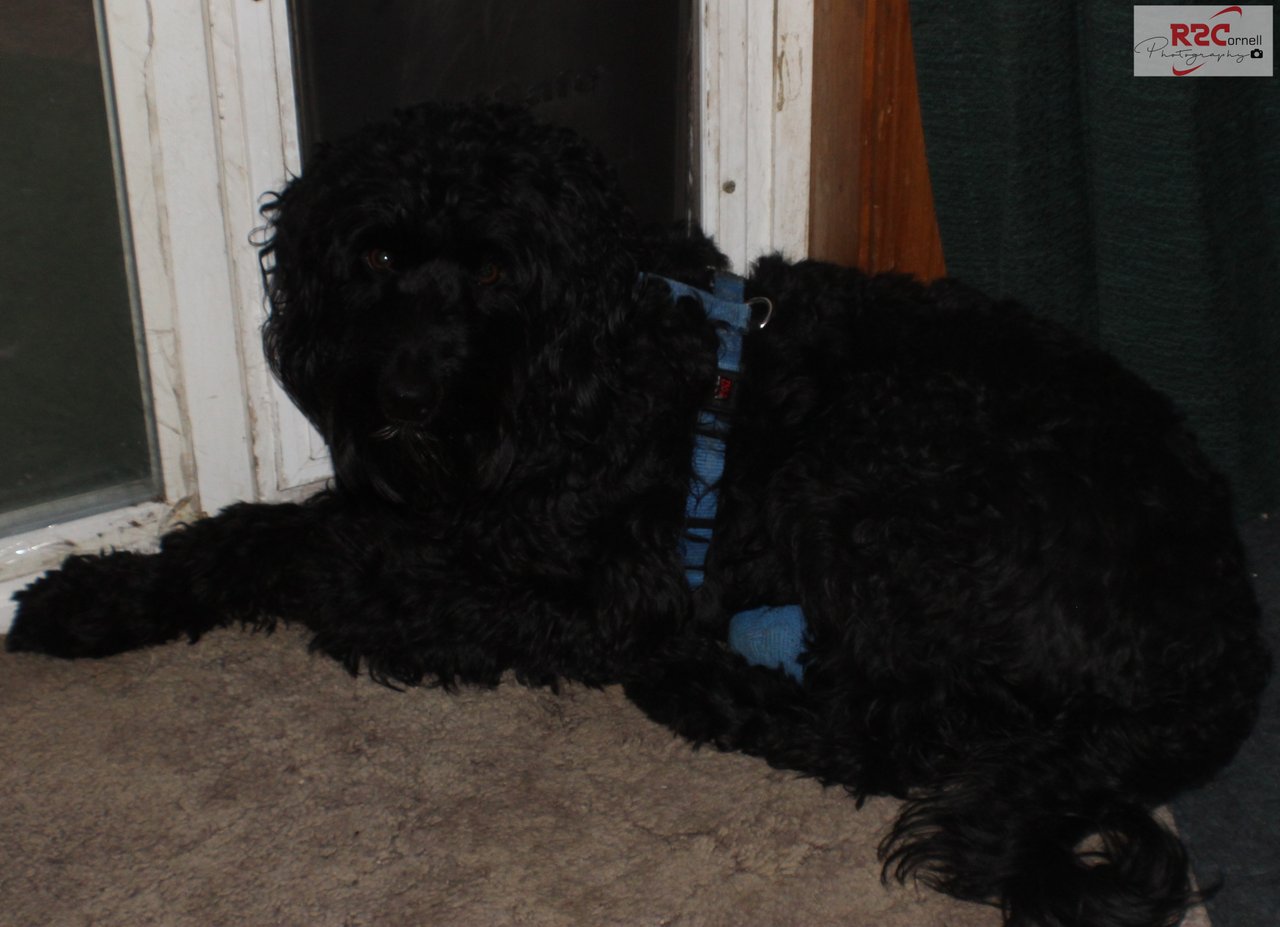 It has been awhile since I posted wildlife, but my daughter was able to get a photograph of a moose in her back yard. He was heading over to where I have 3 game cameras set up, so I am hoping I will get some video clips or pictures from the game cameras. The quality of this photo is not the best...but well worth a look.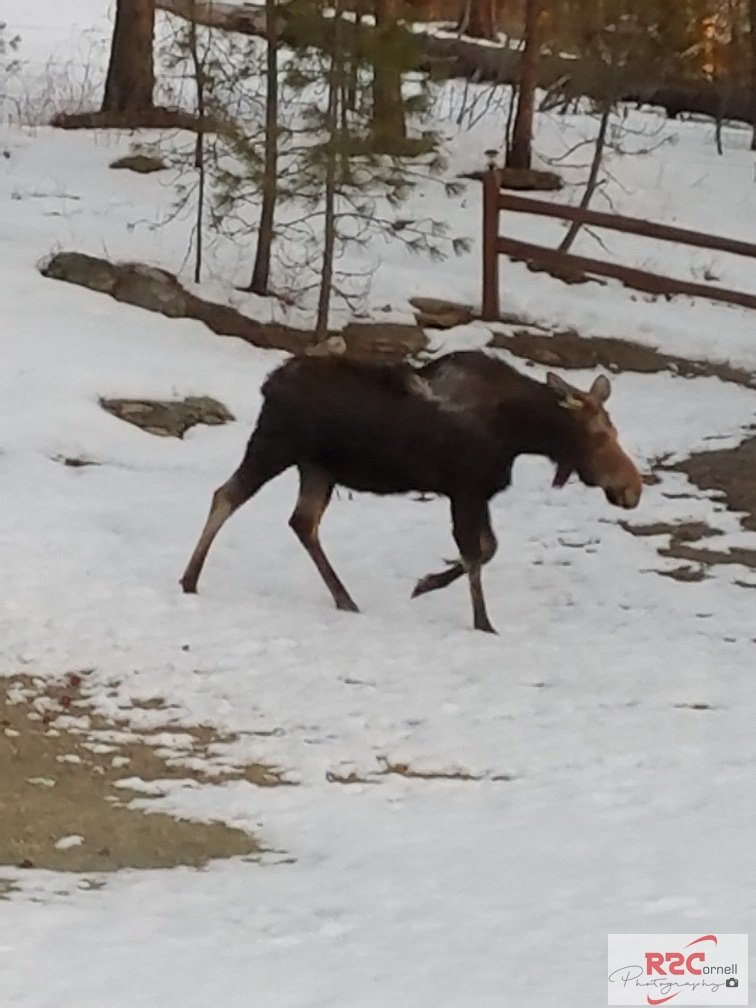 In previous post I have discussed growing salad greens in doors under lights during our cold winter. This photograph is of some pea shoots. On the left they are just got to the well sprouted stage and on the right they are ready to add to a salad.
This next one is a photo of a lettuce plant grown hydroponically...I always try and choose varieties with added color besides green...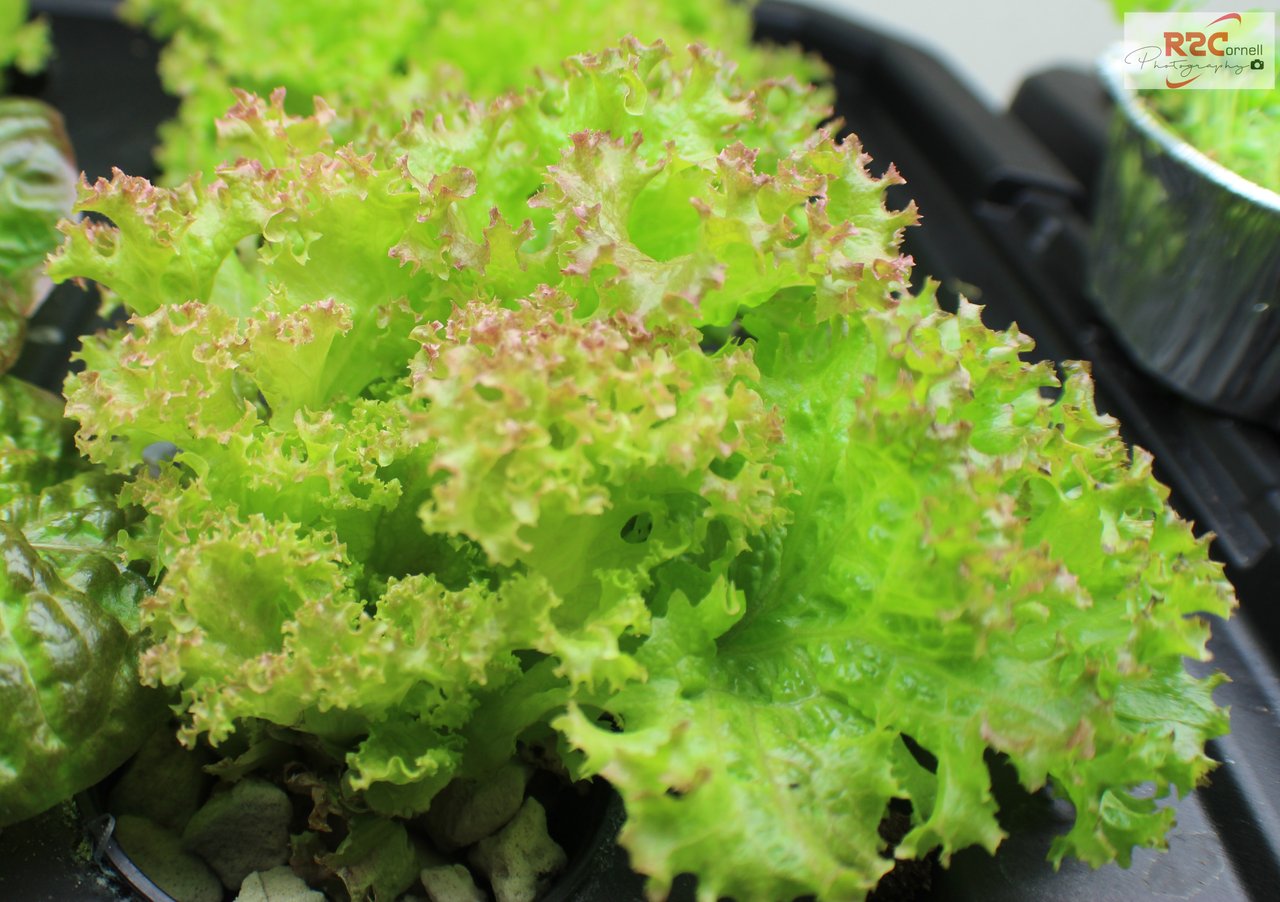 Then this last photograph is of a flower that I probably posted some time ago. It appears to be a Dianthus that we have in our flower garden.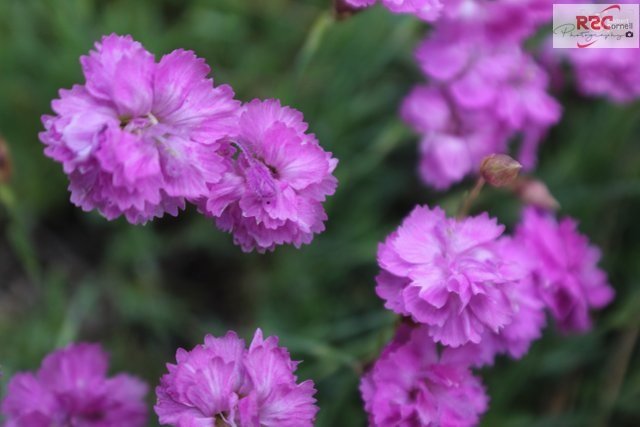 This concludes the photos for this weeks posts, but I would like to touch on a few topics before I upload post.
First as many know I have spent many hours going through users who left comments that did not appear legitimate. I backtracked through their wallets (and posts) and found many suspicious things. I muted at least 50 people who commented on my last post because they were more than likely part of multiple accounts designed to farm upvotes from me. I see @steemcleaners has done their thing on many of them. In the event some were missed I will be looking closely at them and will not hesitate to mute them. It is okay to have more than one account but do not try and comment with both names on a post. Some that have been muted may still show up, but I will not be able to see them.
Enough of that! Now I want to talk about a couple of projects I have been involved with. 2 of them I have supported for well over a year. The latest one I had in my post last week and that is a program designed to help feed children and elderly in Venezuela who are dealing with malnutrition. I will leave a link to their blog and one to their Fundition page:
https://steemit.com/@aid.venezuela & https://fundition.io/#!/@aid.venezuela/30wfgrql0
I spent a lot of time upvoting Venezuelans this week which prevented me from getting many of your posts. I had to set priorities.
These next two links are of two programs I have supported for quite awhile and it has been exciting to watch them grow. One appears to have a fundition program going but not the other:
https://fundition.io/#!/@womenempowerment/8m0woru7b
https://steemit.com/@schoolforsdg4
All three deserve assistance, no matter how small.
Lastly if anyone knows of a project on steemit or Fundition that are helping with the victims of the flooding in Zimbabwe please let me know. I will have to investigate to be sure they are legitimate. I do not think you can get on Fundition without being checked out.
Now I will close this post and get it uploaded. Hope everyone has a great weekend! Thank you for viewing and reading my post.
I am using a Canon EOS Rebel T5 for all of these photographs, except where noted.
NAMASTE