Namaste All:
As I continue to experiment with Macro-photography I am amazed at what it can do. I still like my other lenses, but doing a lot more with the Macro lens.
In making my selection of photographs today some were very easy to choose, but others it was more difficult. I did set some aside for another post. I feel they were good enough but wanted to limit the number to 7.
I find it fascinating how each person seems to have their own preference as to which flower they like the best. I tend to like them all, but try and choose one that inspires me for the first photograph that I upload. This time I could narrow it down to two but then have struggled deciding which I should put first.
I have chosen today to use the photograph of the blossom from my Hawthorne tree. Hawthorne trees seem to have different colors of blossom. This one has a color that is just wonderful.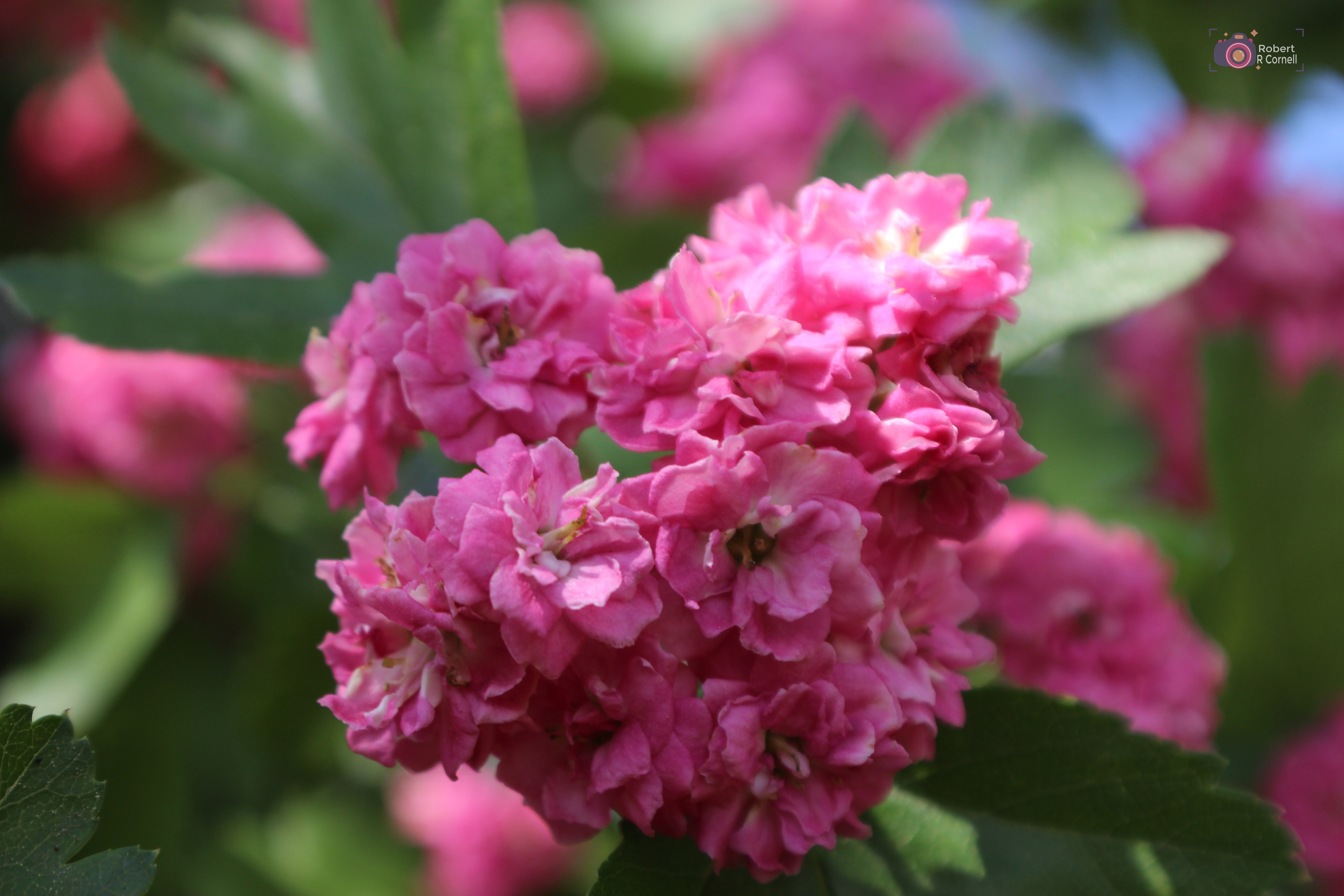 I do not know the name of this next flower...It was in a mix of wild flower seeds we planted last year. I was pleasantly surprised when I download the image to my PC. It is a small flower, although the macro lens seems to be able to make it a work of art. I will let the image speak for itself and see what you think: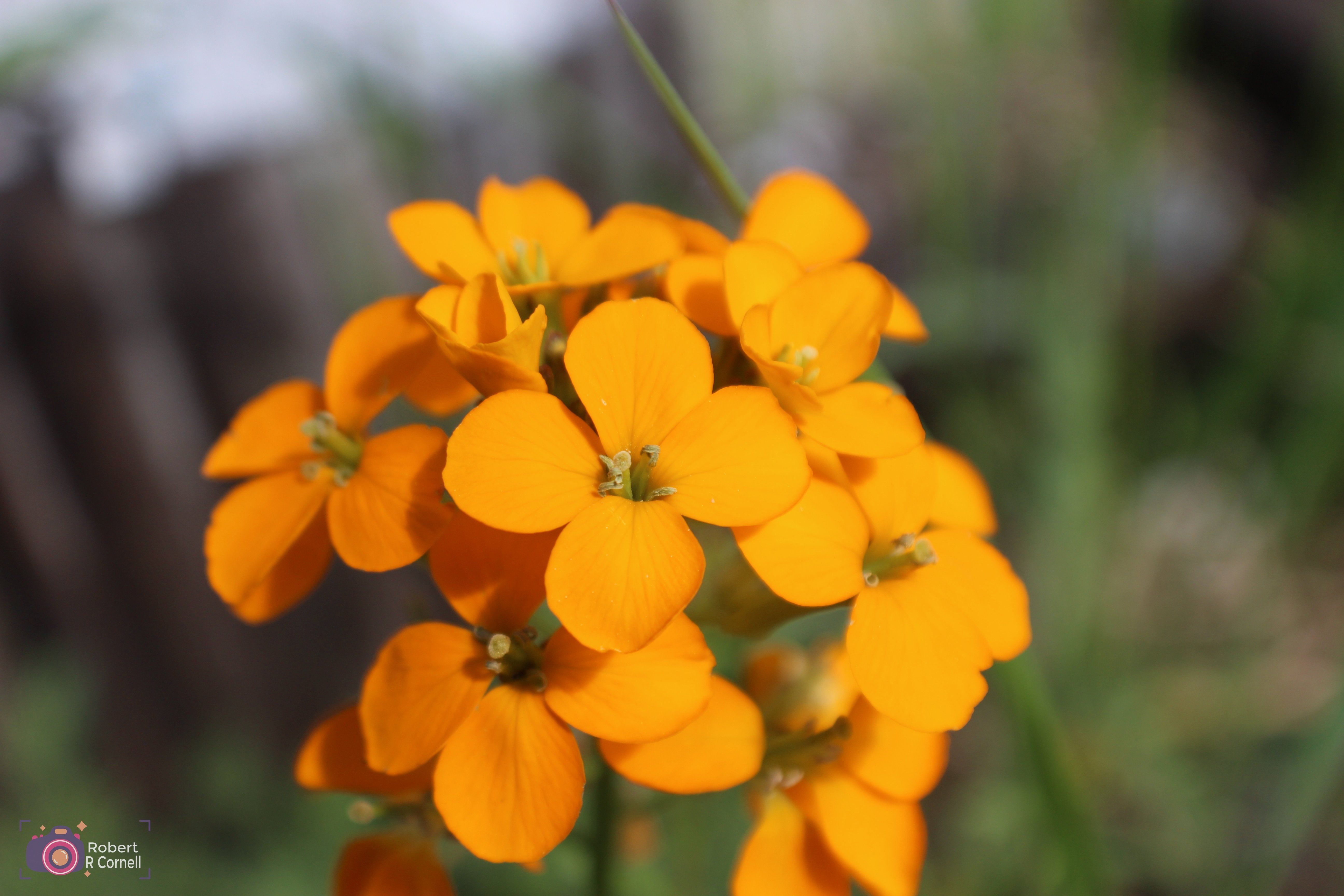 This next one is the end stage of the flower of the Dandelion. I know of a lot of people who do not like Dandelions. I like them when they flower, but I also like them when they are ready to send out their seeds. I recall when I was quite young of how much pleasure I derived from blowing the seeds and let them flow with the wind. When you look close at this next photo it shows some amazing designs: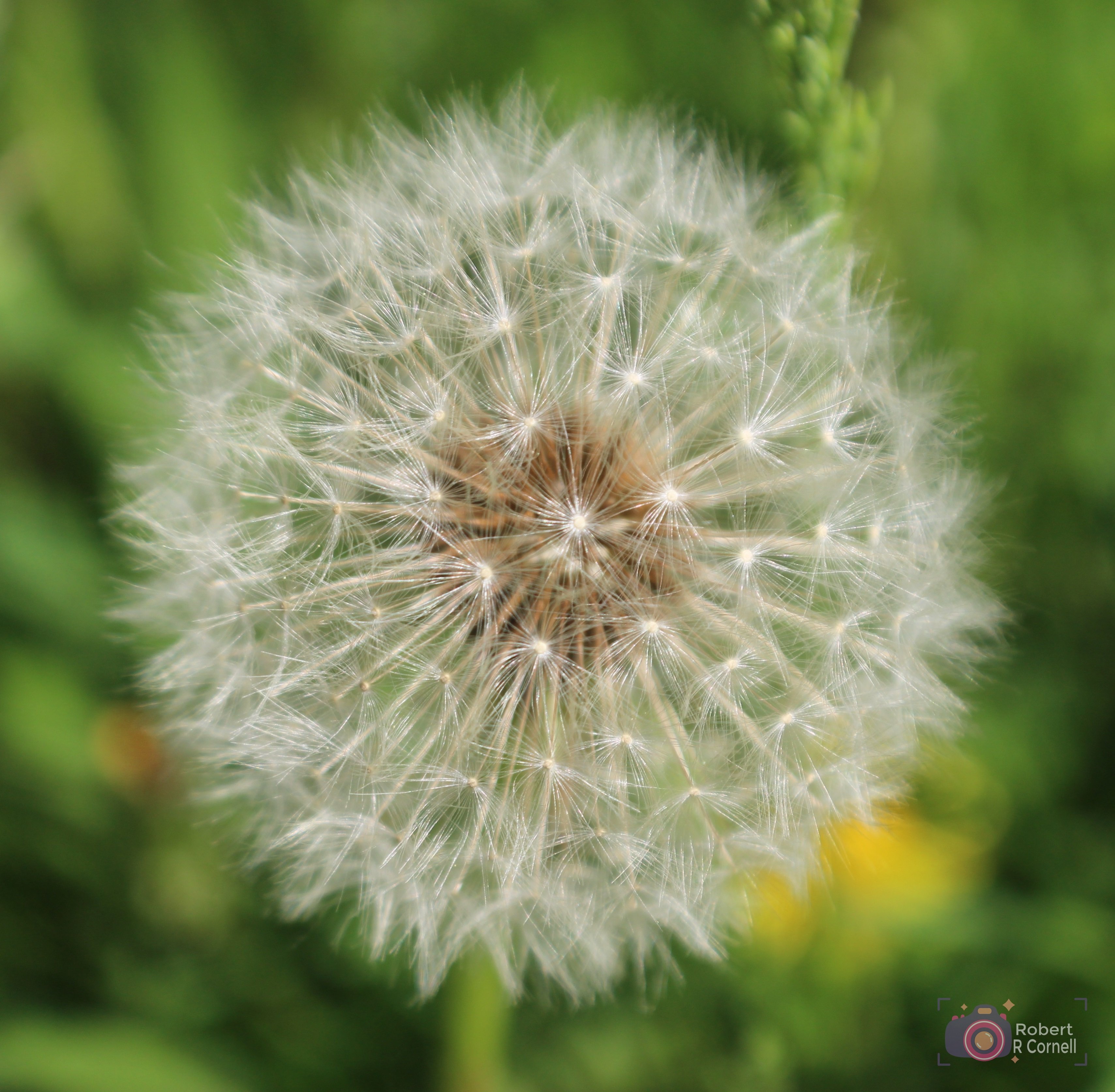 In previous posts I included photos of my Siberian Iris, but now we have moved into when our regular Iris bloom. I have only two colors blooming this year. I plan on dividing the lighter colored on so I can expand our bed. You can also make out the small yellow flower in the loer right hand side of the photograph to give you an idea of the size of the flower in photograph 2.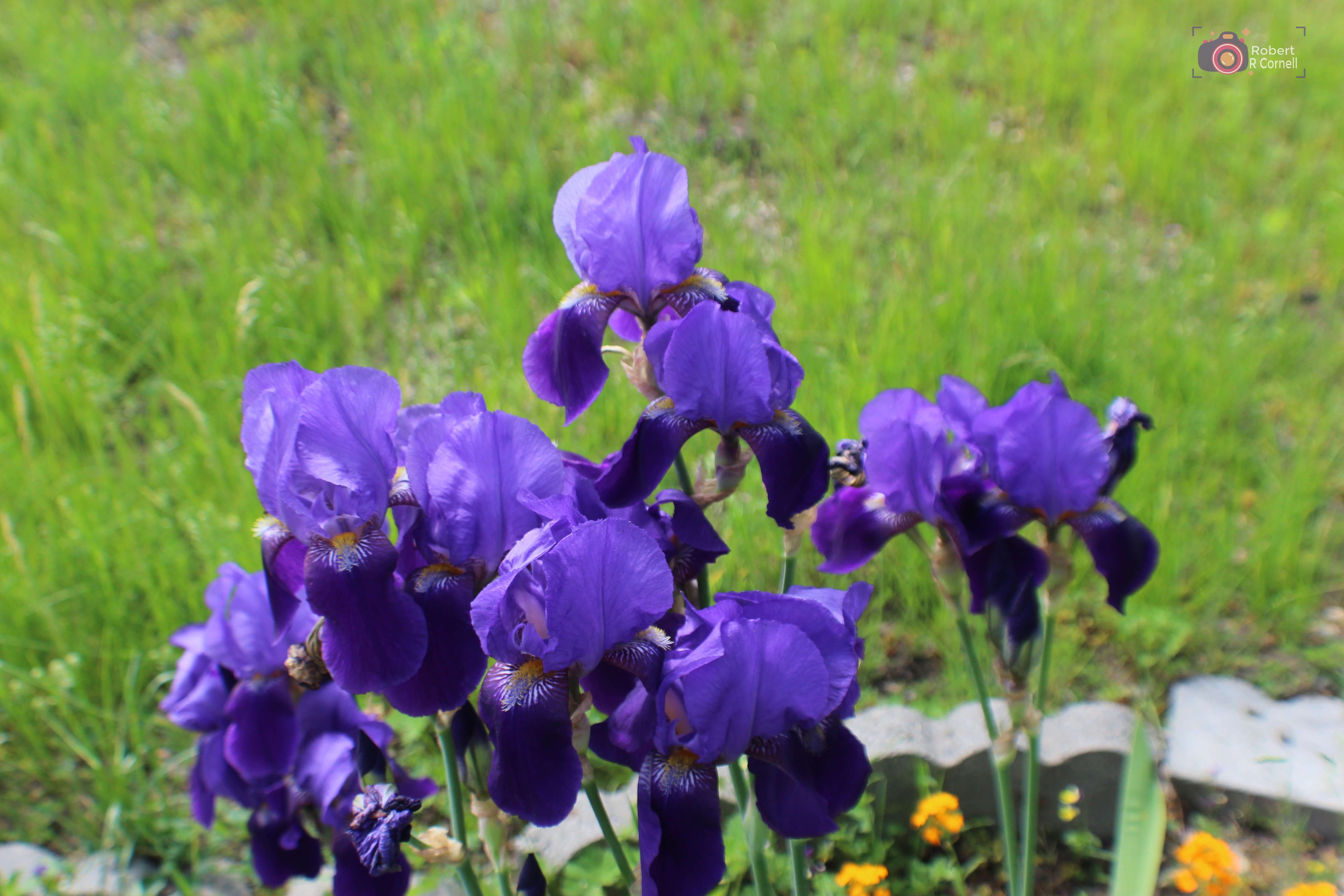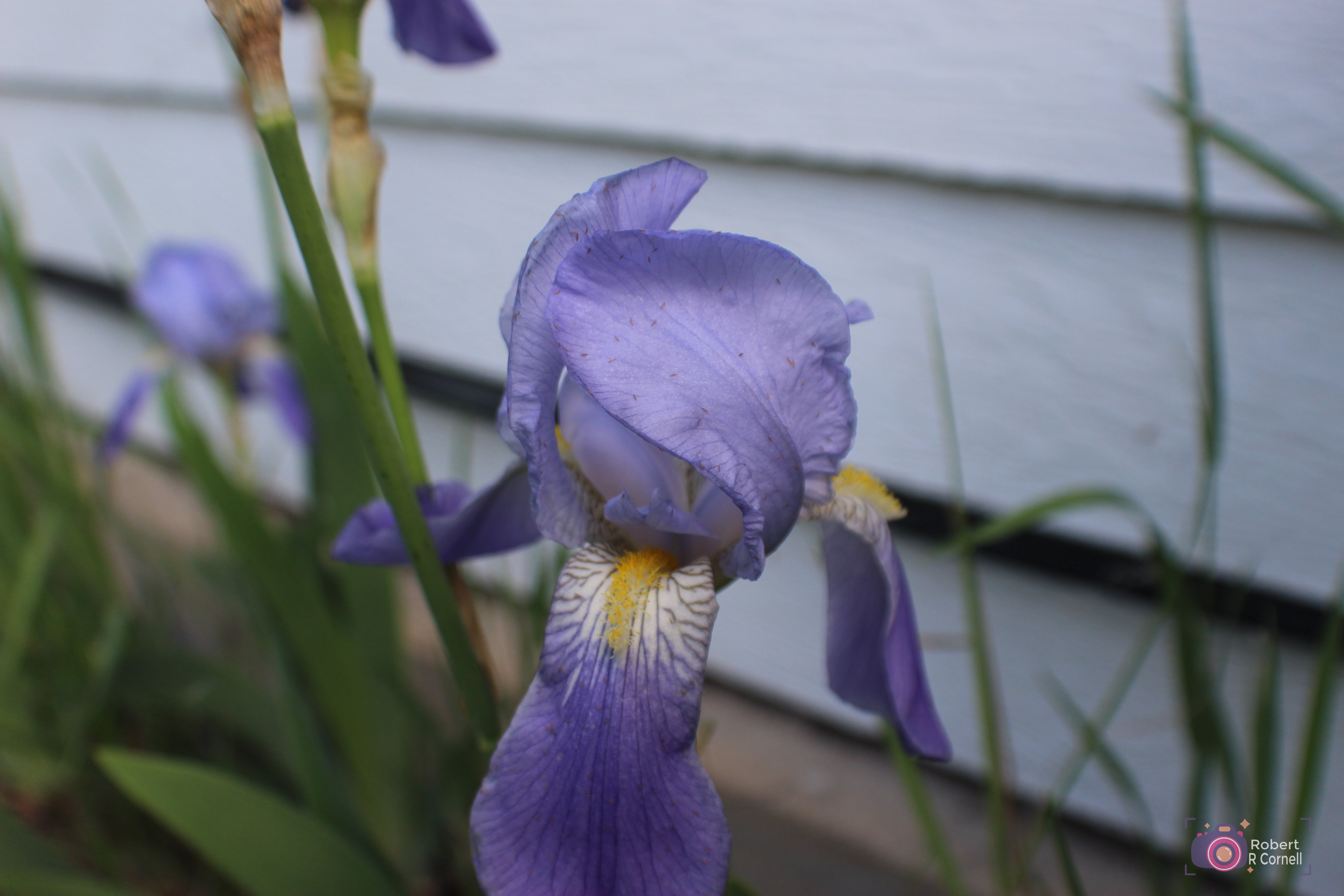 This next one was a "bed" of tiny flowers that were surrounding my Rhubarb patch when I went to harvest some last weekend. I later found a similar situation surrounding one of my apple trees. I have no idea what it is called, but it is very pleasant to the eye.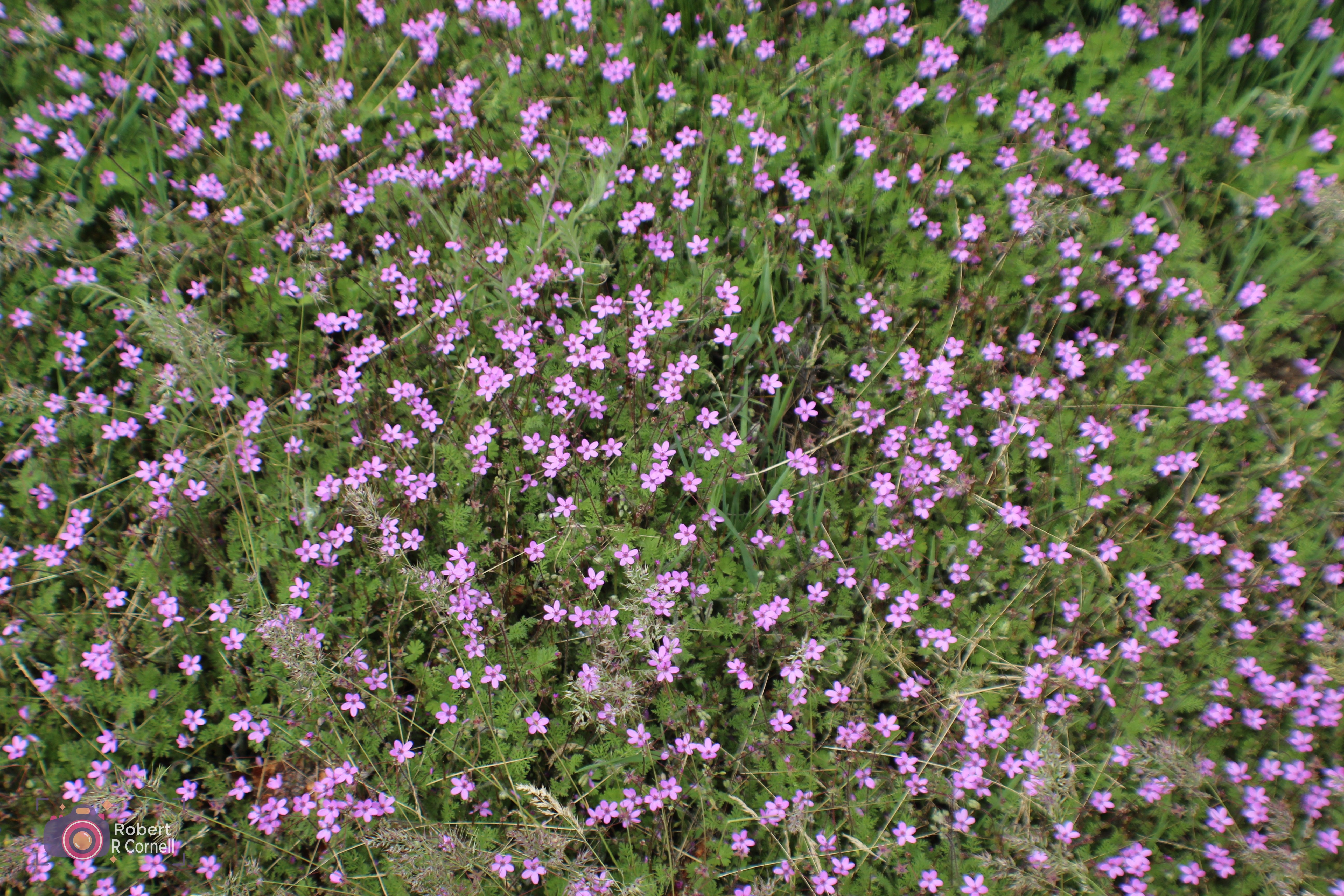 The final photograph for this post is one of my Lilacs. Early in the bloom it is a little darker in color, yet I still find them beautiful in this shade. Lilacs have a wonderful smell, almost like a perfume. Unfortunately I am allergic to the smell, although I still have to inhale their smell. I get a headache every time, but I always have enjoyed these shrubs and their beauty since I was a child: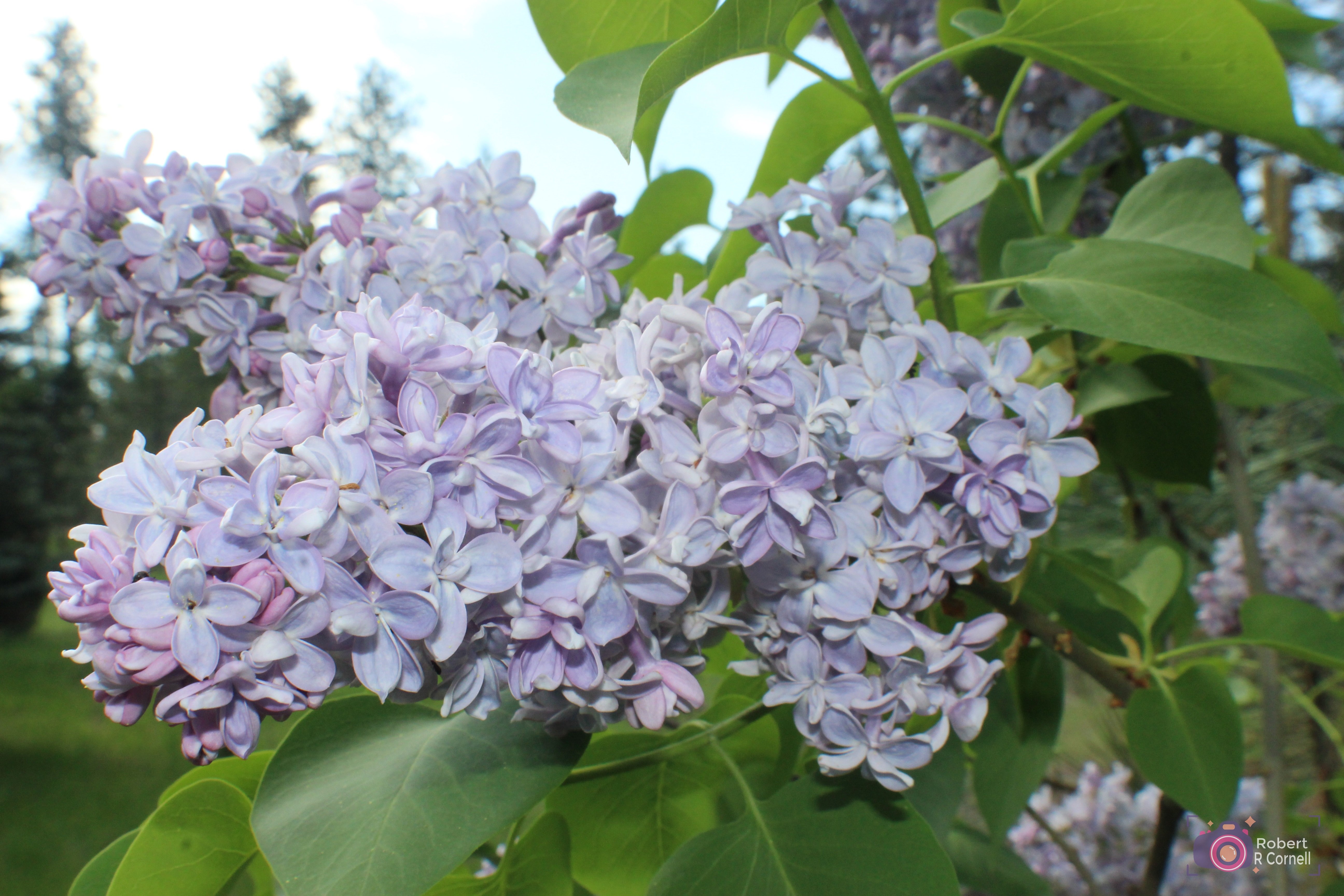 I trust you will enjoy this post. I am thinking about what I will put in my next post all week, and find subject materal and gather photographs as the week progresses.
Some have asked about my use of Nameste so in closing I thought I would explain a little of what it means to me and why I use it. I cannot recall where I first learned of the word and it's meaning. To me I use it in greeting and in saying goodbye. My meaning is that The Divine in me bows to the Divine in you!
NAMESTE